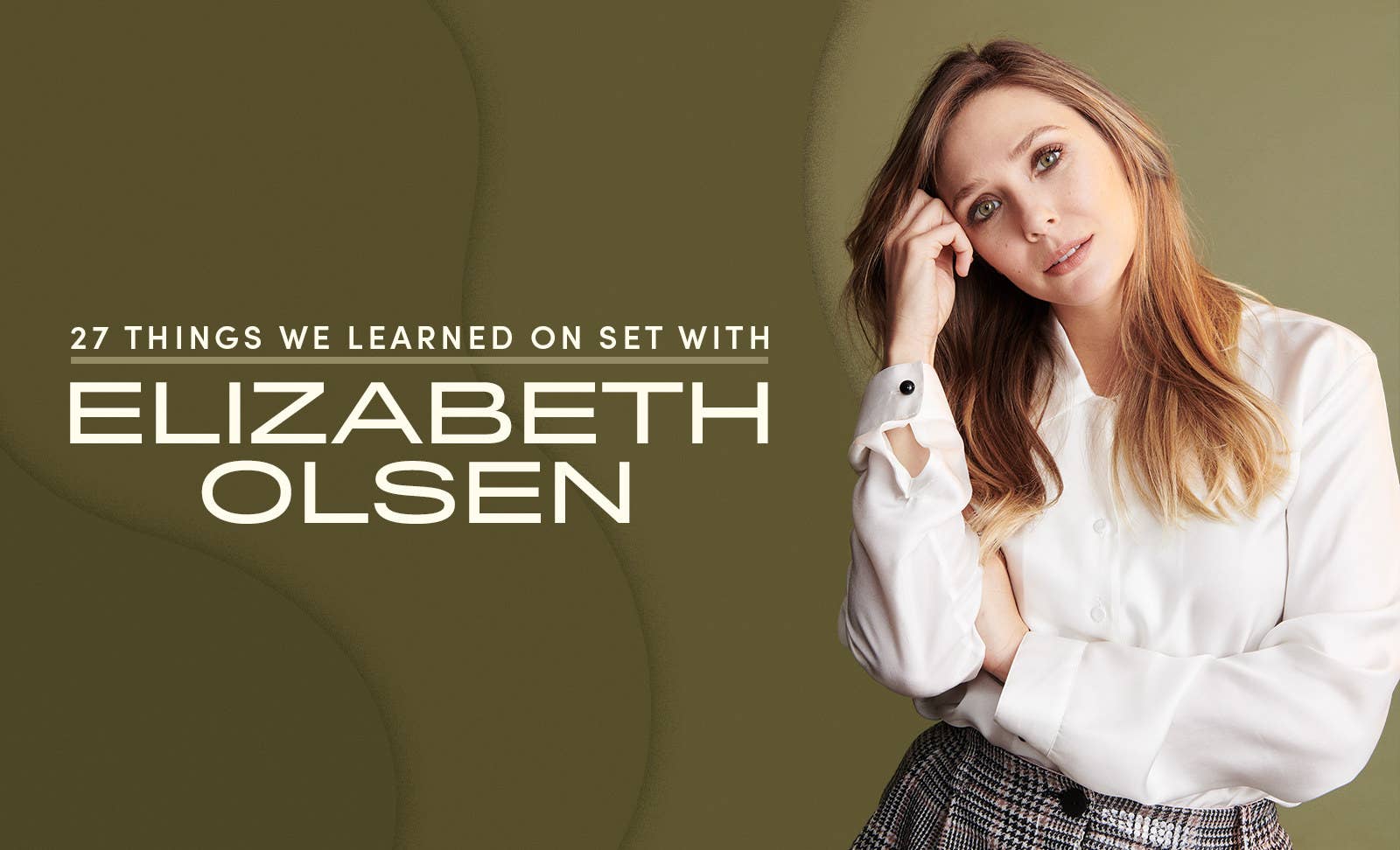 1. First, what's the last TV show you binge-watched?
We've been watching The Sopranos, but we had to take a month break because we were having really bad nightmares. It was too stressful, but I think I'm emotionally ready to get back into it. I can only watch like two episodes at once. It's a heavy thing.
2. Which emoji do you use the most?
The one with the teeth and smile 😬 because I feel like I'm making a mistake, but smiling about it. Like, I don't know what's happening.
3. What's your favorite thing to cook?
The first thing that came to mind is a cabbage dish. It's red cabbage with toasted sesame oil, sesame seeds, green onions, and amino acids. It's just so good.
4. What's the last book you read?
The Wind-Up Bird Chronicle by Haruki Murakami was probably the last book I finished. Right now, I'm listening to All the Light We Cannot See. Oh my god, I love it! I was on a road trip and listening to music got really boring, so I downloaded the book on tape. It's amazing.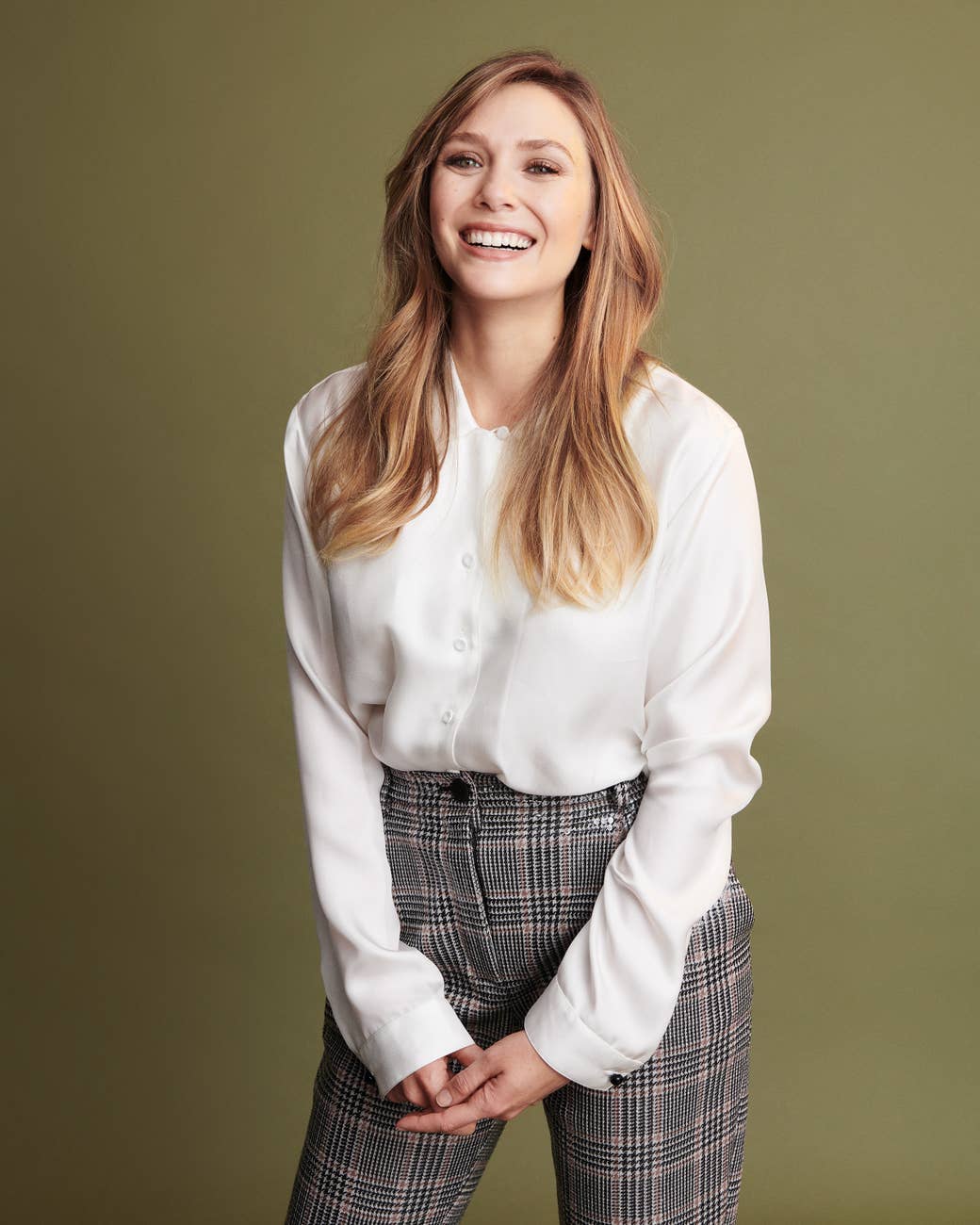 5. Who's the last person you texted?
My sisters.
6. What's your wildest fan story?
"They're the most beautiful place where people who don't feel like they have a community can go and find this incredible community."
It's not that wild, but there was a kid and he just knew where I was all the time when I first started working. This was pre-Marvel. At a certain point, he got bored of me, but he would be at, like, Live With Kelly and he would visit sets. I think that whole experience at the very beginning was wild.
7. How has it been interacting with Marvel fans?
They're great. I love going to conventions because I really understand what they are now. They're the most beautiful place where people who don't feel like they have a community can go and find this incredible community. I get a little nervous when some fans are shaking and crying when they meet me. I just want them to understand, like, we're fine and everything's okay. I'm not that special. I just try and comfort them.
8. What's something that's on your bucket list?
Oh god, there's a lot. Like, living in a small town and creating a shop. A shop with flowers and different artisanal goods, and also food for breakfast and lunch. Once a month there would be a dinner you can buy a ticket for. I like simplicity and I really love communities. The reason why I like working in Atlanta is because I feel like you really get to understand your community down there.
9. What's the one thing you can't live without?
A kitchen. I just renovated my home, and putting a prep sink in and two trash bins was so exciting.
10. Best piece of advice you've ever been given?
"Try and beat your last best score." That way you're constantly competing with yourself and not with others. Self-improvement is like a competition for me, myself, and I.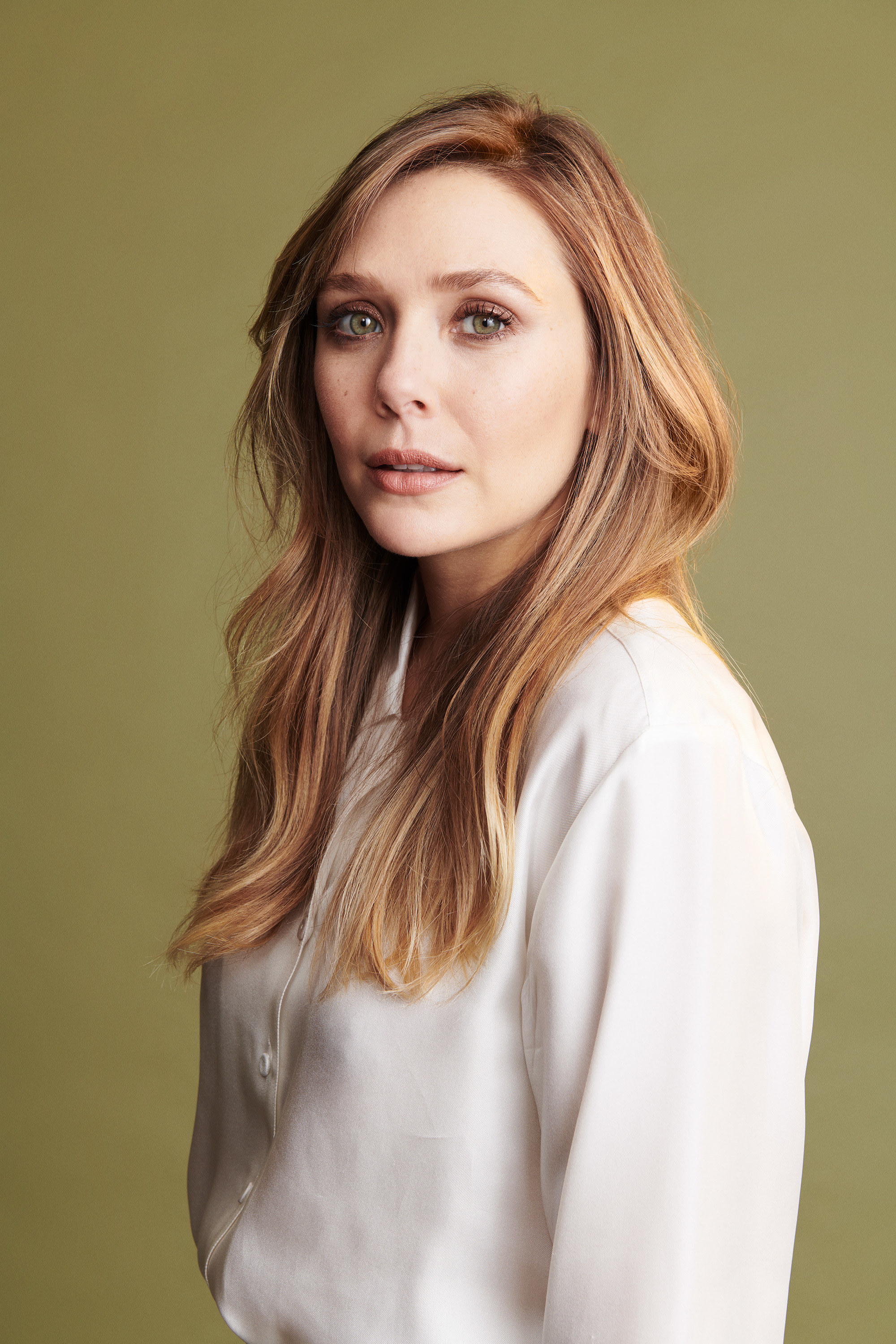 11. Do you ever go back and watch your previous work?
No, I don't. I feel like I'm always watching my work, especially with Sorry for Your Loss. I think I watch myself too much now with that. Godzilla was on TV recently and I thought it was funny to watch it for a bit.
12. Do you ever catch other people watching your movies, like on flights?
It's my favorite thing! I love that feeling because I don't know why people have chosen to watch a movie I'm in. Wind River was a movie a lot of people were watching on planes, and I just got so excited. I never say anything, but I'm proud. It's a weird thing that happens where you're like, You're watching that! Something just made you interested in a movie I'm in. I'm always really curious if it was a picture, the subject — like, what was the thing that made someone want to watch?
13. How did you originally get involved in Sorry for Your Loss?
So, Kit [Steinkellner] wrote a pilot — it was just something that she really felt like she needed to write. The script landed on Robin Schwartz's desk and she thought if we were to package it, maybe I would be interested in producing it. So the three of us and one other woman, who ended up moving on from the project, pitched it all over town and got it made. It was cool to be a part of this show from the beginning. We originally had a pilot order and that didn't happen at Showtime and then we moved to Facebook and that was a whole other thing. It's been a huge learning experience, like a four-year process.

"It was cool to be a part of this show from the beginning."
14. How has it been stepping into the role of executive producer?

When you're an actor, production is four months. When you're a producer it's at least double that because it includes pre- and post-production. So it's really just incredibly time-consuming. Weekends aren't weekends; weekends are workdays and prep days. It's just constant work and I've learned so much. I've loved the obsessive attention that is required.
15. One of the best things about Sorry for Your Loss is the complex dynamic between Leigh, Jules, and Amy. What has it been like working with Kelly Marie Tran and Janet McTeer?
It's been really fun. I think in Season 2 we really fell into a rhythm. Kelly and I have quite a beautiful arc as sisters. I miss them. Second seasons are fun. It feels so comfortable with them now and so I feel more freedom as an actor. I think I was a bit intimidated at the beginning because they're both very confident women. I really love them so much and I think the second season is a great showcase for everyone and the family dynamic.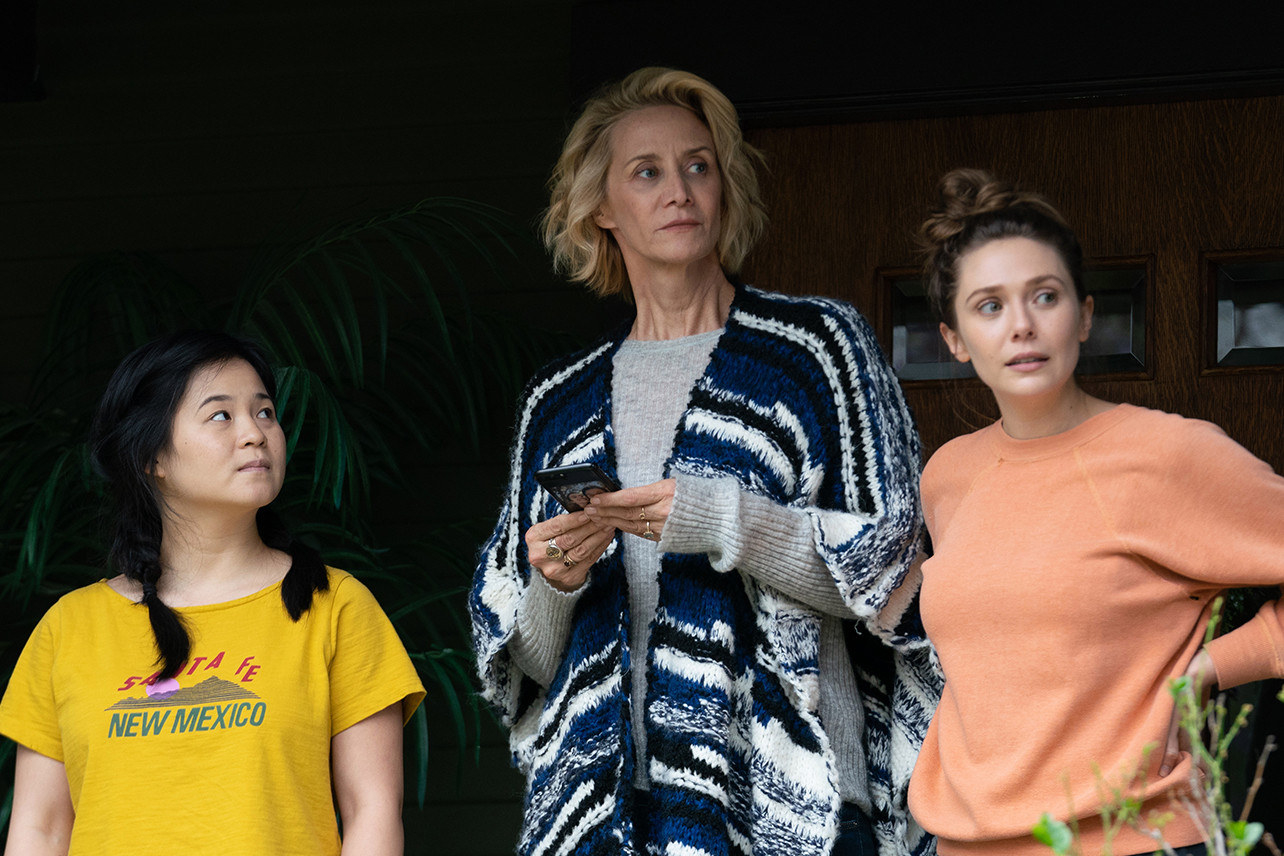 16. What has been one of your favorite scenes from Sorry for Your Loss?
It was in Season 2, Episode 3. Just watching Janet McTeer do a six-page monologue. It was the greatest day on set for me. There's nothing more enjoyable than watching someone being really good at what they do. So that was really fun.
17. In real life, do you identify more with Leigh from Sorry for Your Loss or Wanda Maximoff?
They're both just sad girls. I think they're both bottomless wells of sadness, and I identify with that. I feel like I have a really bubbly exterior, but I love exploring their pain.
18. What's a role people would be surprised you auditioned for?
I guess the first thing that comes to mind is Daenerys Targaryen because it's been a hot topic recently. I forgot I auditioned for it.
19. Did you watch Game of Thrones? And did you like the ending?
"All I see is us making things for fans. That's the only thing I think about when we do Marvel movies."
I'm obsessed with it and I'm so sad it's over. I was probably one of the few people where I was just like, How are you even supposed to end that? We became so attached to all these stories and there was always like 12 things going on at once, and they had to make it all one storyline in the end. I think we were just angry about it because we wanted it to be more complicated, but they had to simplify it. I think it's hard gig. It's a hard thing to satisfy.
20. Did you feel similar pressure to satisfy fans with Avengers: Endgame?
No, I don't think so. I feel like between Infinity War ending and Endgame, we are constantly surprising fans. I think we are always scratching that itch of what people want when they're in the theater. I also see it from a totally different perspective. All I see is us making things for fans. That's the only thing I think about when we do Marvel movies. People who aren't fans, I can't imagine how they would understand it. We do a great job at threading things together from very early on.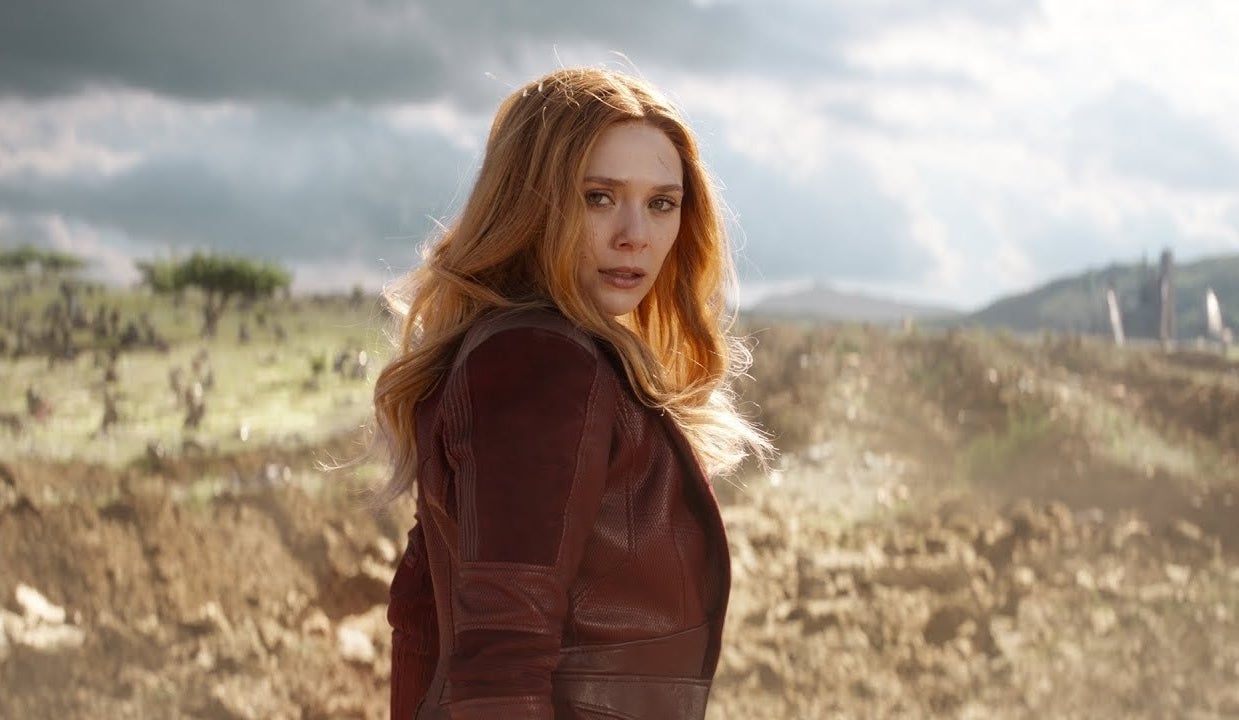 21. Do you remember what the audition was like for Wanda Maximoff/Scarlet Witch?
I didn't have one. It was just tea with Joss Whedon. He just said, "Look up this character and don't think about the costumes when you look her up because you're not gonna look like that."
22. Were you a Marvel fan before getting cast?
I was a Marvel movie fan. I really loved the Iron Man movies. So that was cool for me. I'm not a comic book person, but my brother is. So I was well-aware of the importance of the comic books. I just loved the Iron Man movies. I think they were so well-made, smart, and funny. They were a great combination of entertainment, humor, and sincerity.
23. Do you have a favorite memory from filming one of the Marvel Cinematic Universe movies?
Yes! Scotland. We filmed the entire fight sequence when we're in Edinburgh in Infinity War on location in Scotland. They were all night shoots and I did the stunt unit and the actors unit. I had so much fun working with the stunt team. I was on so many rigs and I was just being ripped into the sky. I had so much fun being on a wire. I think my favorite moment was the first time they were showing me what it feels like to be 30 feet up in the air and then they bring you down. I just couldn't stop laughing. We were all so mad that we didn't film it because it was just uncontrollable laughter. It was such a joyous moment.
"My favorite moment was the first time they were showing me what it feels like to be 30 feet up in the air and then they bring you down."
24. Do you do a lot of your own stunts?
Yeah, I try to do a lot. I have the best stunt double ever, C.C. [Ice]. She's been incredible. There's that scene where Thanos smacks Scarlet Witch at the end of Infinity War and watching her do it was amazing. C.C. is just incredible when you watch her do those things. So I do a lot, but I would never do those kind of stunts, and they would never let me. She's been amazing to work with.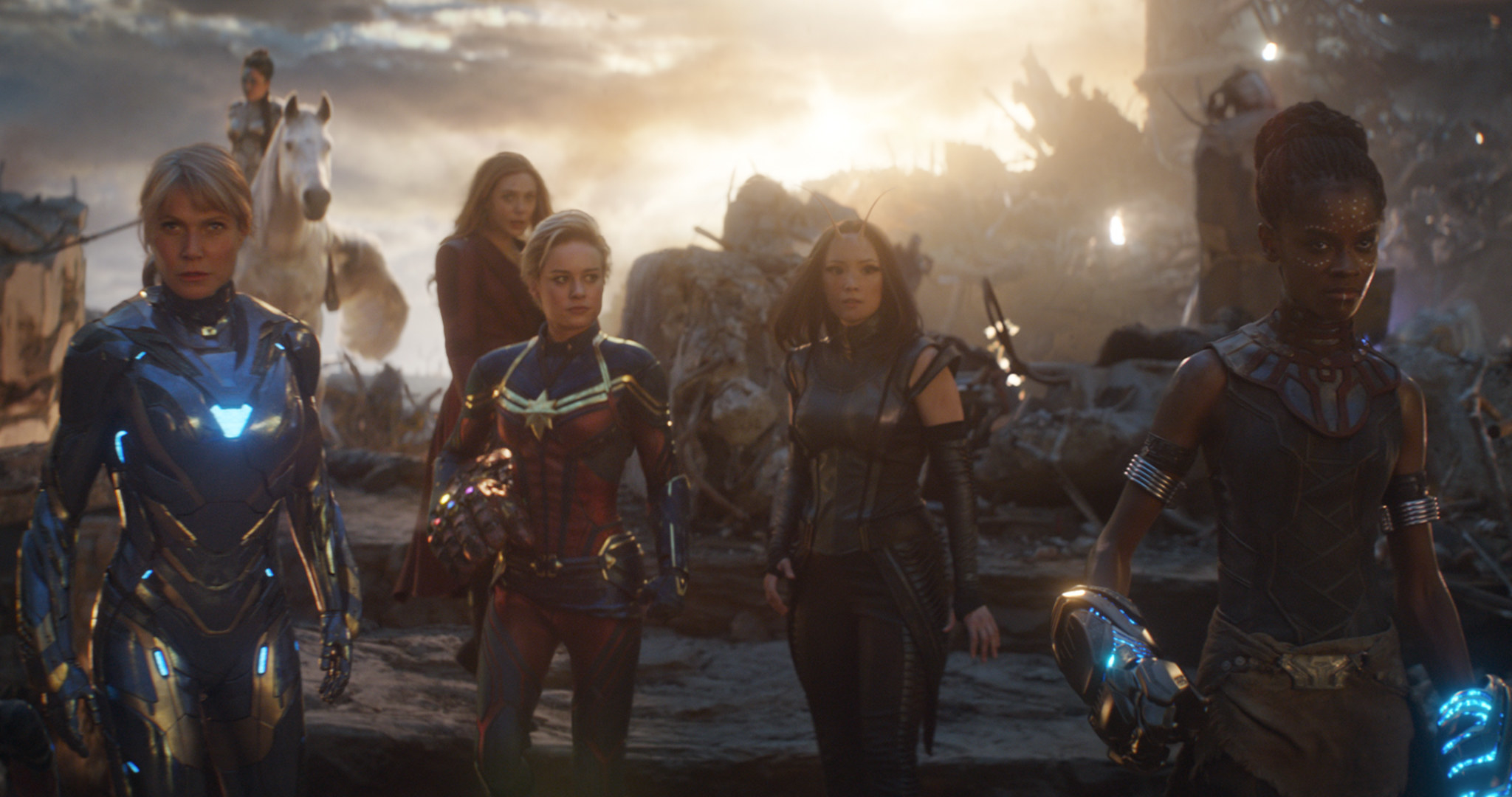 25. One of the most talked-about scenes in Avengers: Endgame was the all-female team-up. What was it like filming that scene with everyone?
It was incredible, but it was so tedious to film. It was such a specific shot. We had to find the perfect pocket so that everyone's face was seen. We knew how important the moment was and we felt that power, but it was very time-consuming. We had two cameras going at the same time because that was the only way we were going to be able to shoot it. We had Tom Holland's body double, then I had to land correctly jumping off a box, and then Danai [Gurira] had to be filmed when she had her line. The scene had to grow and move, and then we had to run together perfectly.
26 . What was your first reaction when you heard that Wanda and Vision were getting their own Disney+ series, WandaVision?
When I first found out [about the show] Kevin Feige also explained the entire plot. I just thought it was the most clever thing in the world. I was so happy. It was everything I could have ever wanted them to do with us.
"It was everything I could have ever wanted them to do with us."
27. What does your perfect day look like?
My perfect day is waking up early, taking a long walk in my neighborhood, going to a farmers market, particularly the one I finally discovered that doesn't have paparazzi. Then I'd come home, make a late lunch, have friends come over, jump in the pool, and then lunch turns into cooking dinner and everyone participates in eating, talking, and drinking outside. Then, the night would end with getting everyone to agree to leave at an appropriate time and going to bed early.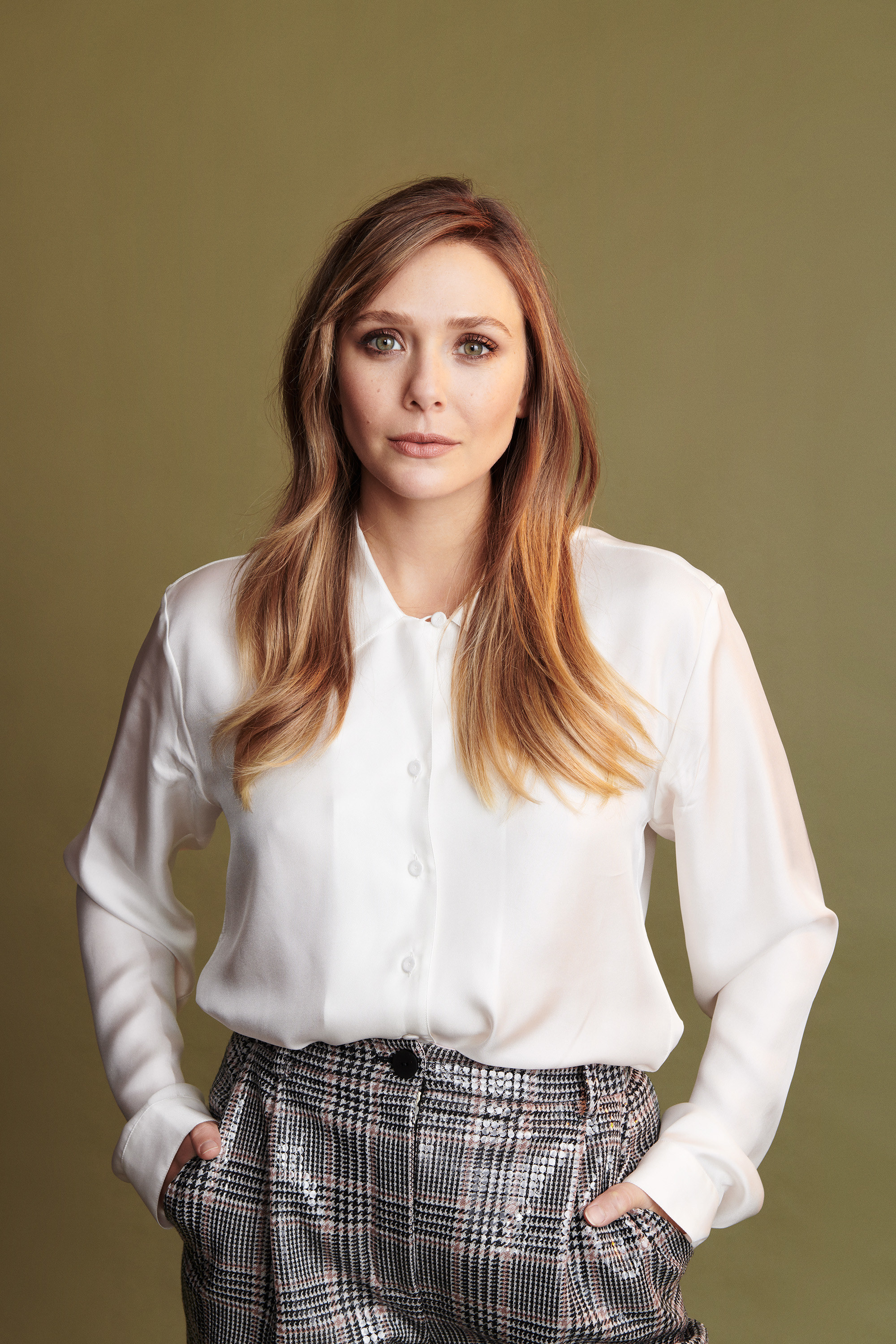 You can catch Elizabeth Olsen in Sorry for Your Loss on Facebook Watch now.