Listen, I think it's safe to say that everyone loves Sandra Oh, and every TV show or movie she touches is pure gold.
So you can imagine my excitement when I found out that she'll be starring in a Netflix show called The Chair, which was executive produced and written by Amanda Peet.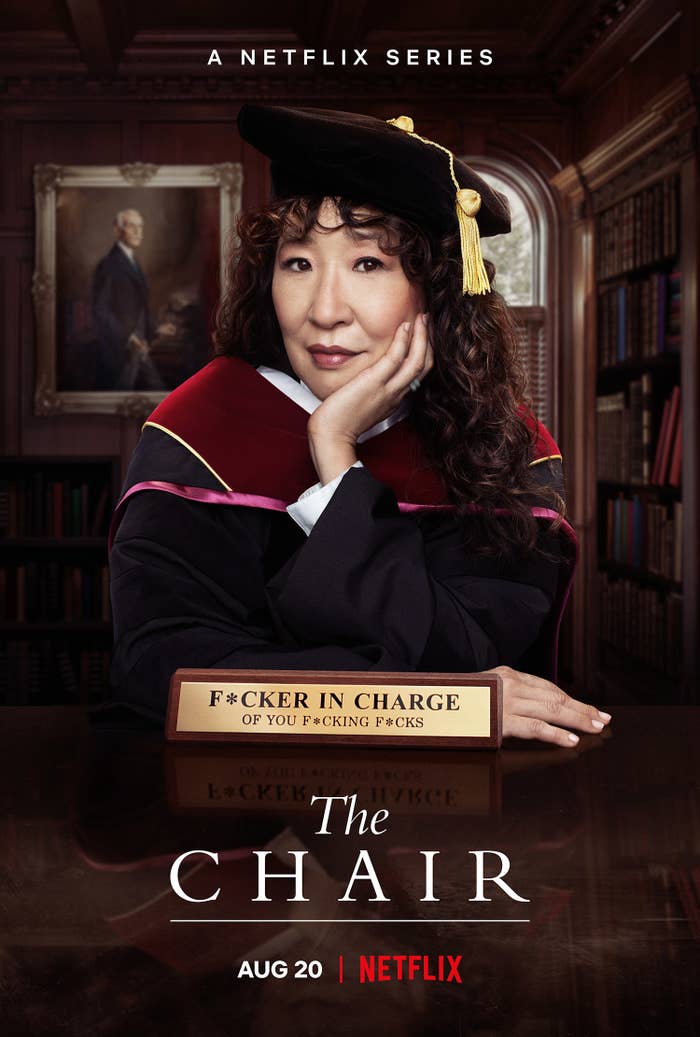 In case you don't know, The Chair follows Dr. Ji-Yoon Kim (Sandra Oh), who becomes the chair of the English department at the prestigious Pembroke University.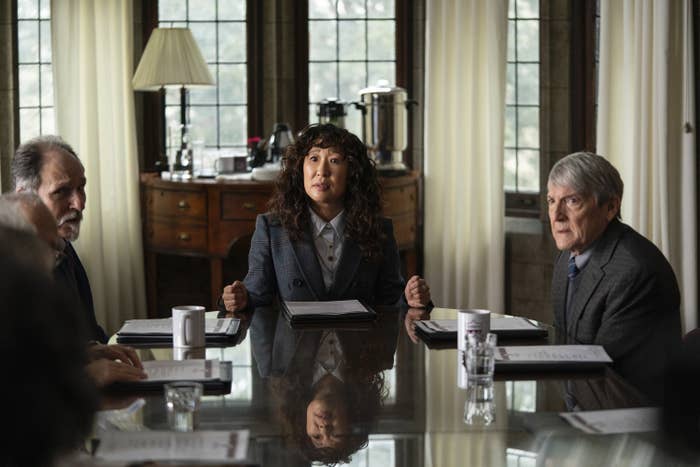 As the first woman to chair the department, and one of the few staff members of color, Ji-Yoon faces numerous obstacles as she tries to hold everything together.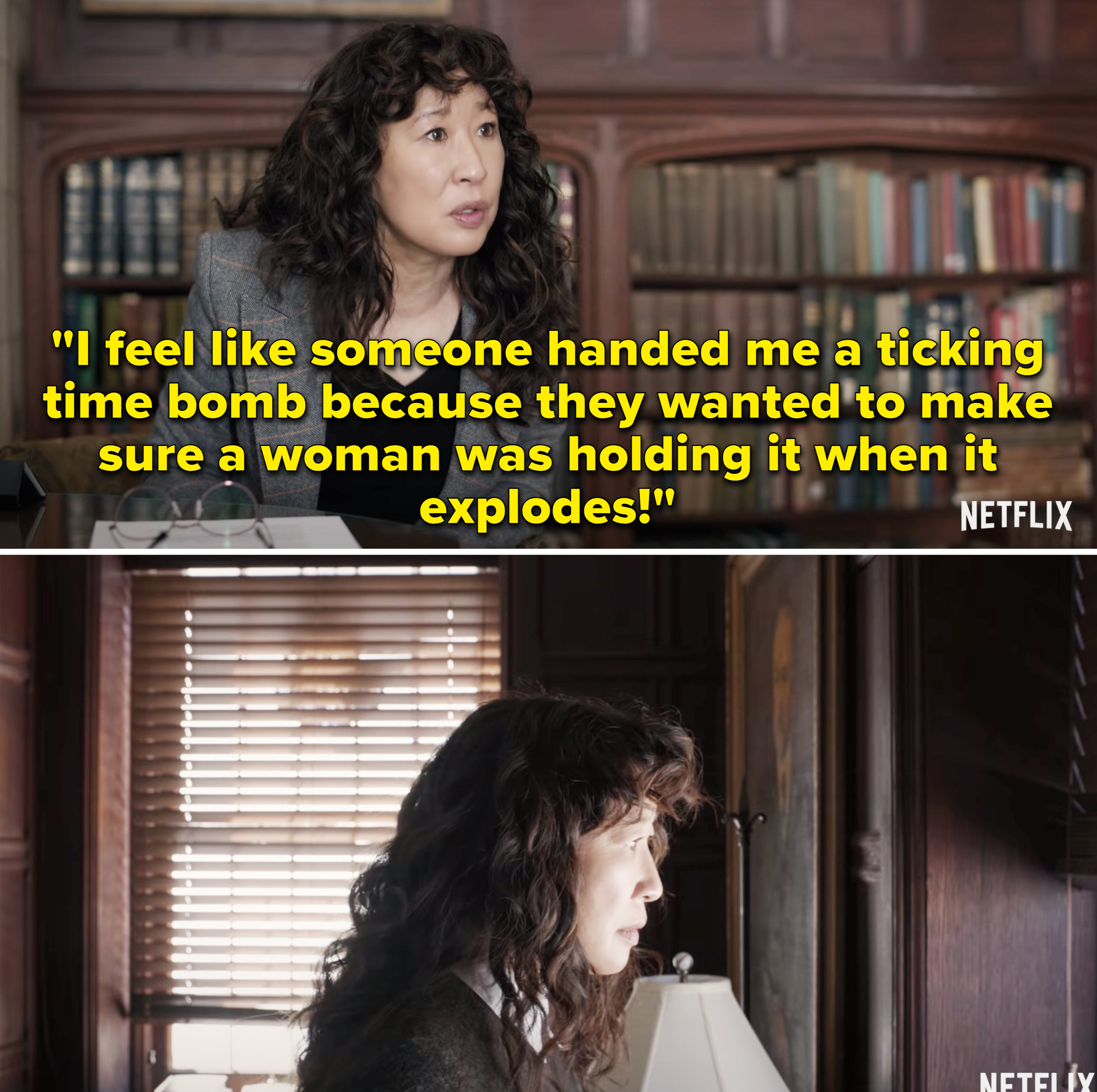 Alongside Sandra, the show stars Jay Duplass, Holland Taylor, Bob Balaban, Nana Mensah, David Morse, Everly Carganilla, and more — basically, it's a STACKED cast filled with so many hilarious actors.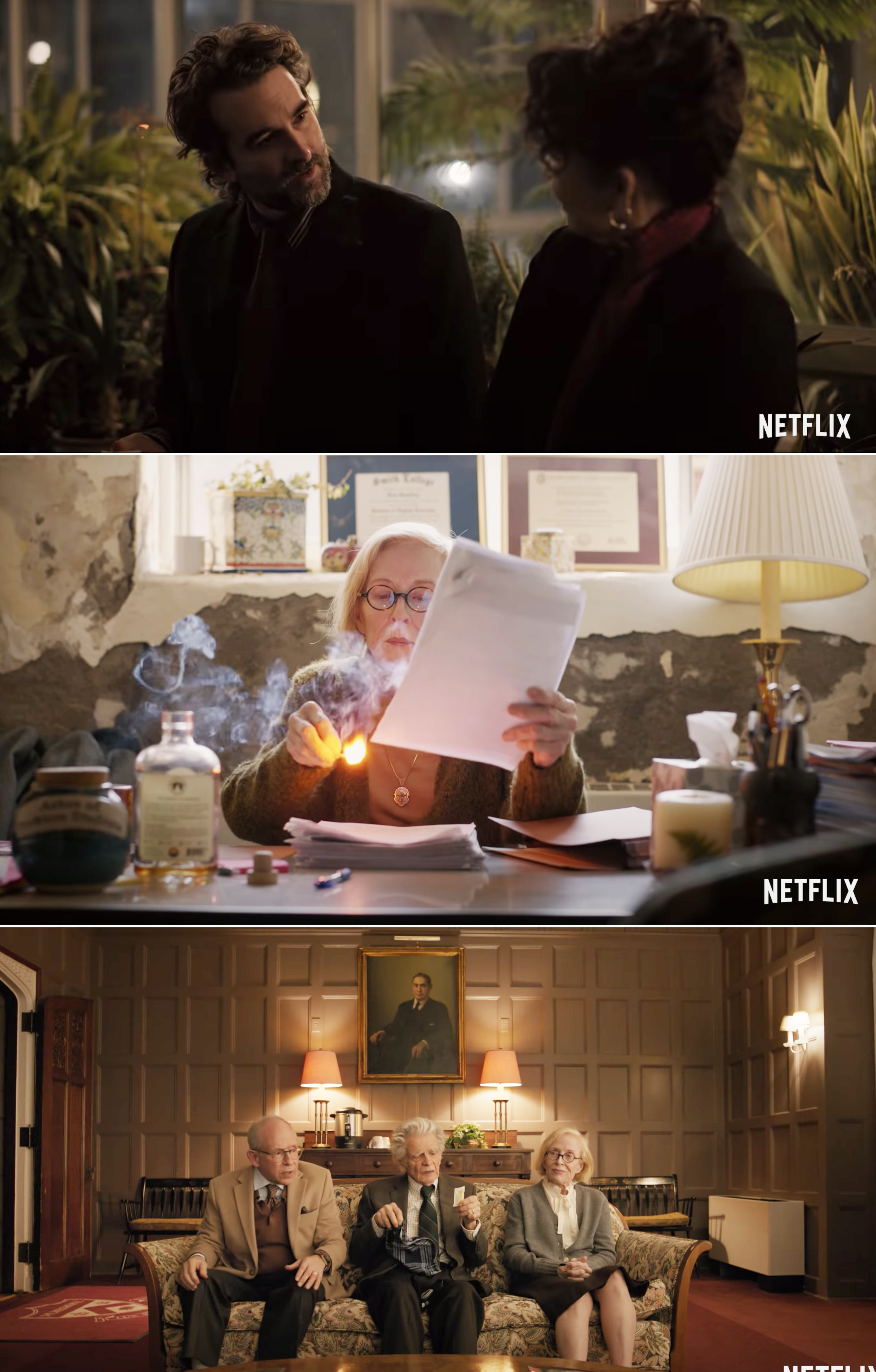 A lot of people probably only know Sandra from dramatic roles, but her comedic skills are absolutely phenomenal — I mean, Cristina on Grey's Anatomy and Eve on Killing Eve have funny moments — and I'm so excited she's FINALLY returned to comedy.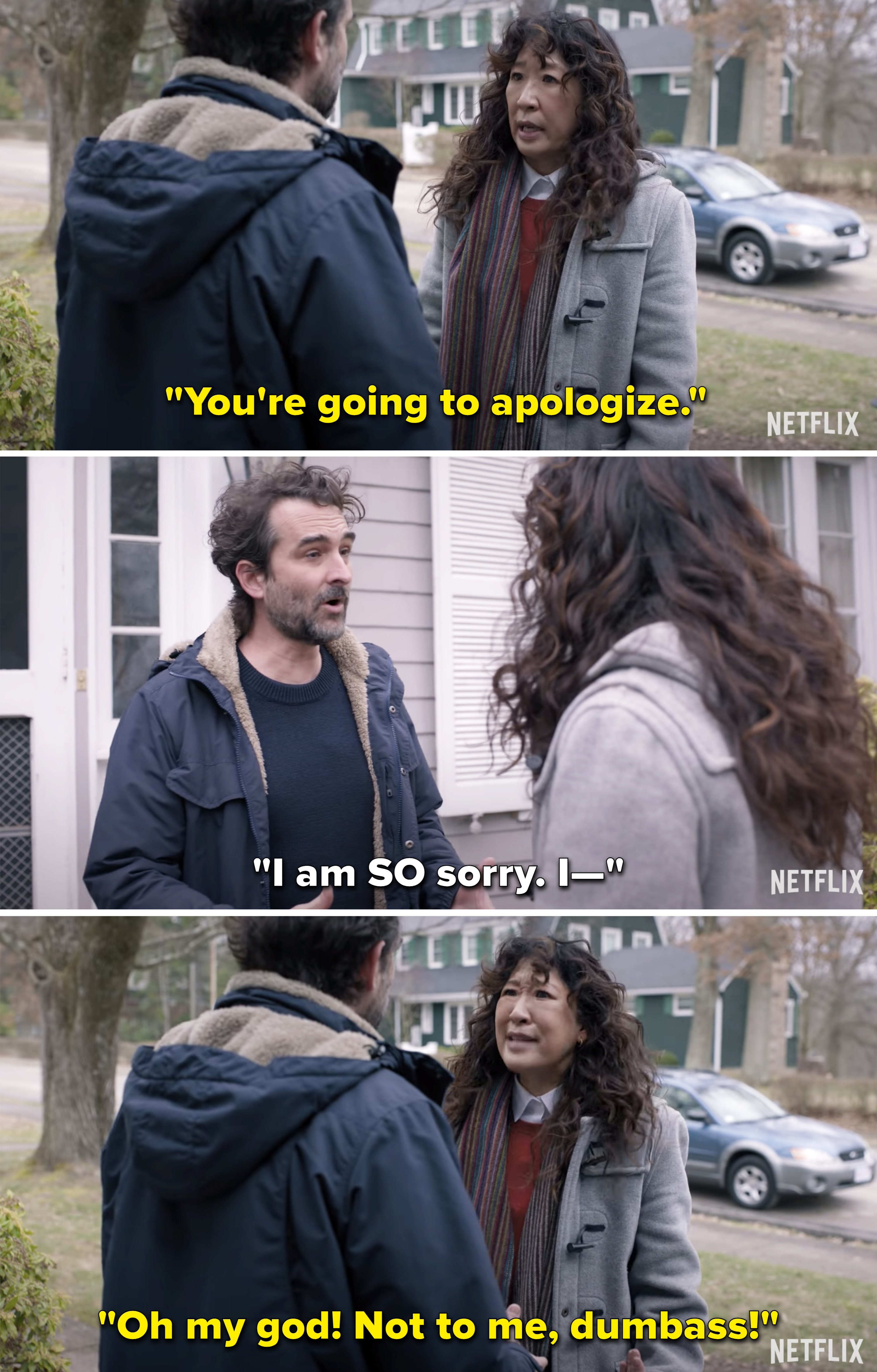 Like, Sandra in a comedy is something we've clearly been missing out on, and I'm so glad The Chair is here to fill that void.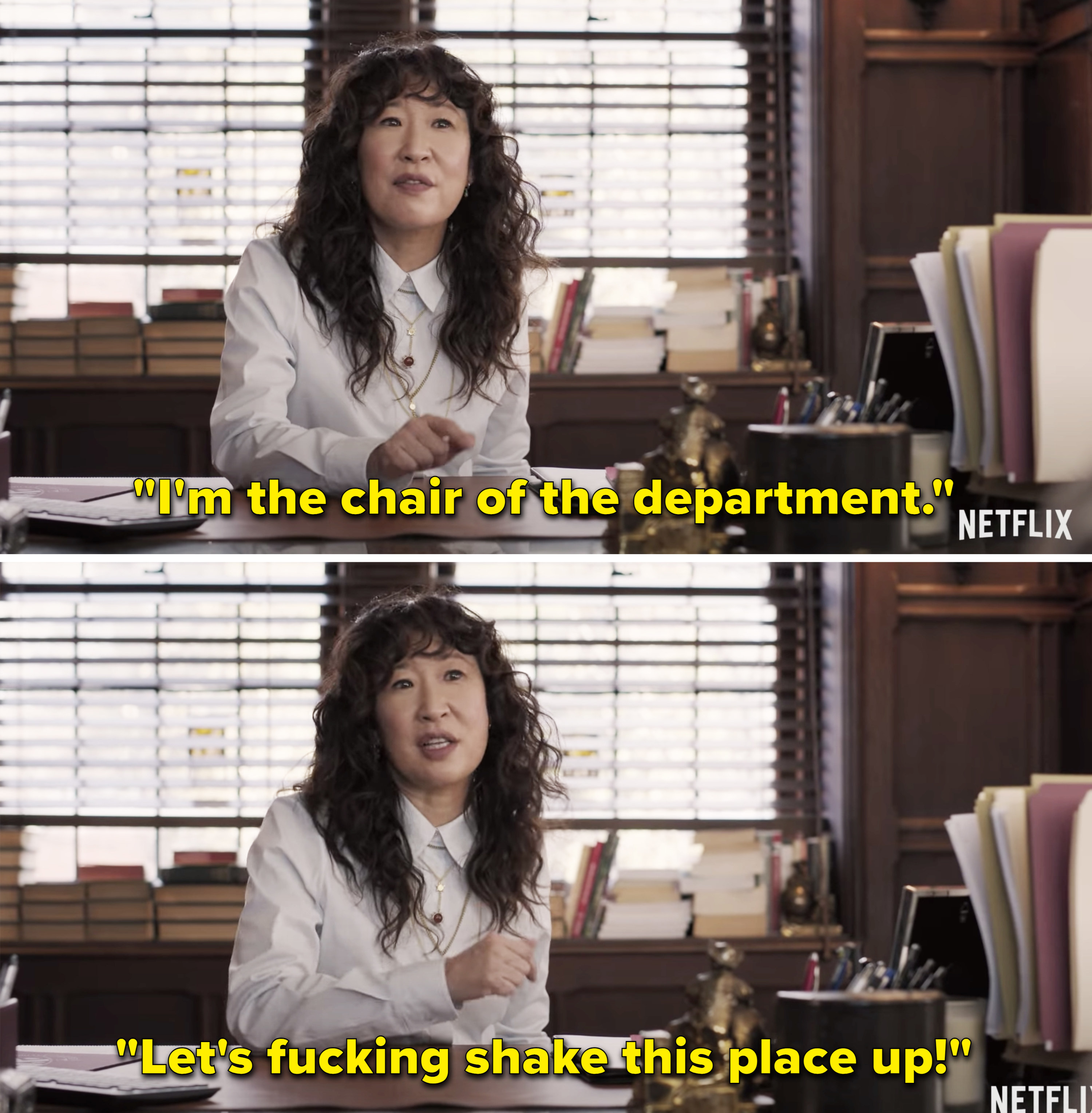 What's also so cool is the trailer includes a brand-new song called "Oh!" by the Linda Lindas, an all-female punk band made up of teenagers.
Anyway, here's the first trailer for The Chair, so you can watch it on a loop like me and marvel at the absolute amazingness that is Sandra Oh.