There are MASSIVE spoilers ahead for From Scratch on Netflix!

If you've been on Netflix recently, then chances are you've seen From Scratch sitting at the top of Netflix's Top TV shows list in the US.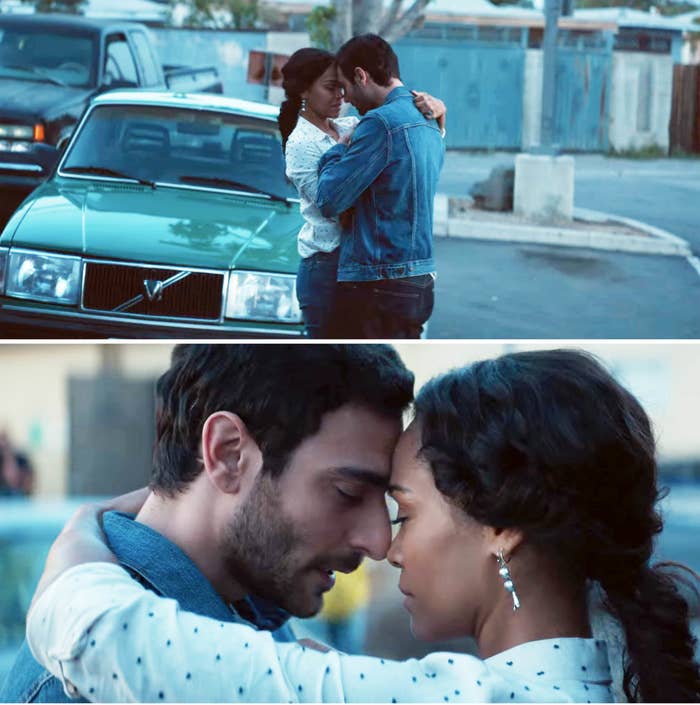 Inspired by the memoir From Scratch: A Memoir of Love, Sicily, and Finding Home by Tembi Locke, this limited series follows Amy (Zoe Saldaña), an American student studying abroad in Italy, and Lino (Eugenio Mastrandrea), a Sicilian chef. Their whirlwind romance faces several unforeseen challenges, including their very different cultural backgrounds.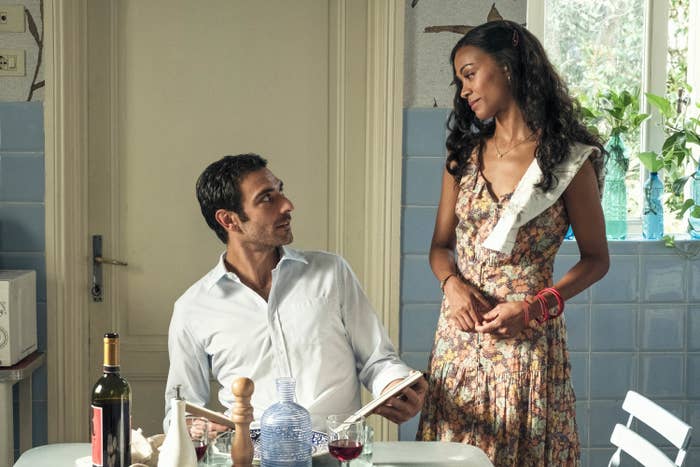 From Scratch is a beautiful, romantic, and heartbreaking series that'll no doubt have you crying from start to finish, especially once you get to Episode 4, which is when Lino's battle with cancer begins.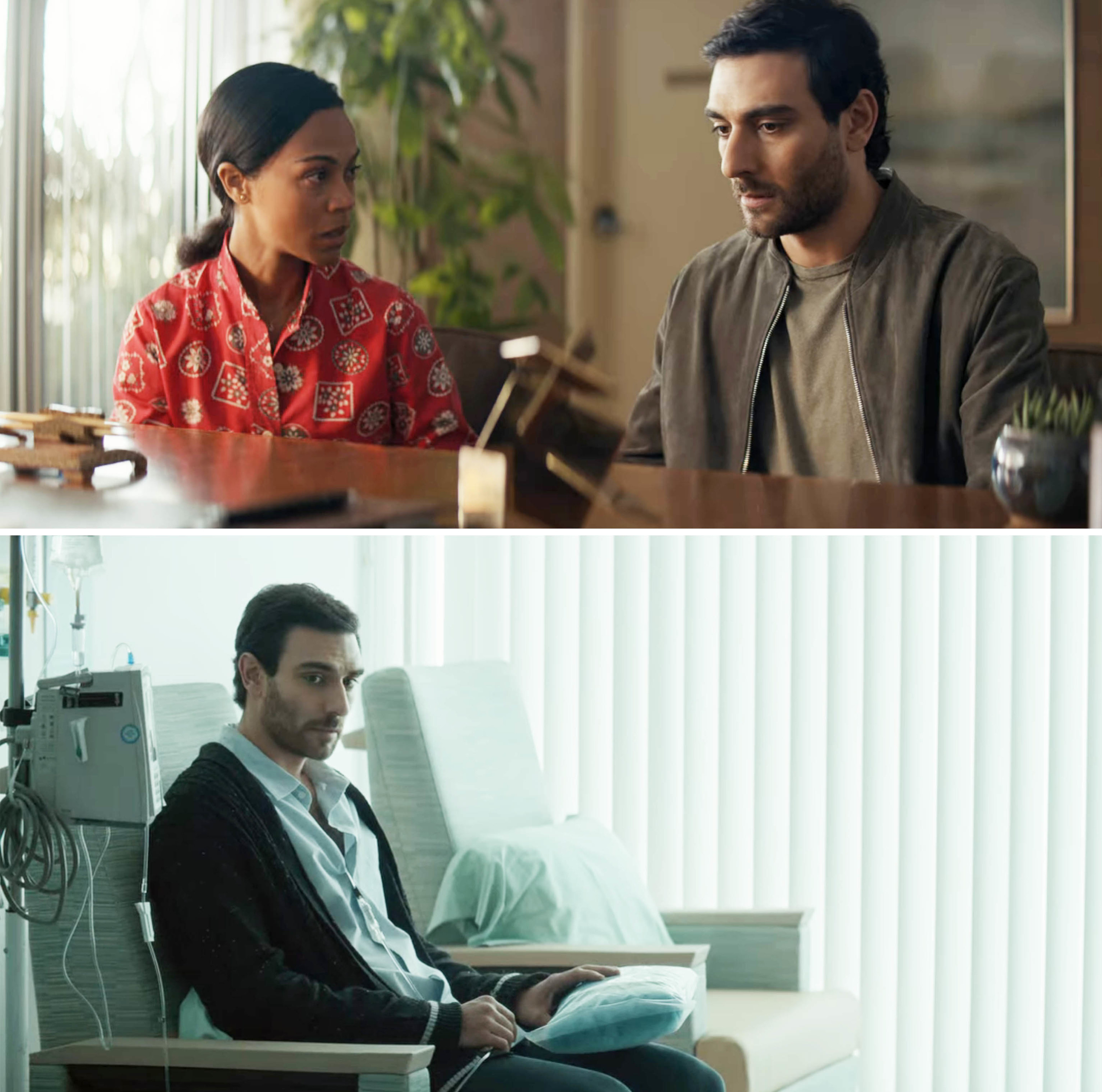 This leads to some of the most heartbreaking scenes between Amy and Lino, particularly in Episode 7, titled "Between the Fire and the Pan," when Lino sadly dies. In real life, Tembi Locke's husband Rosario "Saro" Gullo was also diagnosed with a rare form of cancer in 2002, and he died in 2012.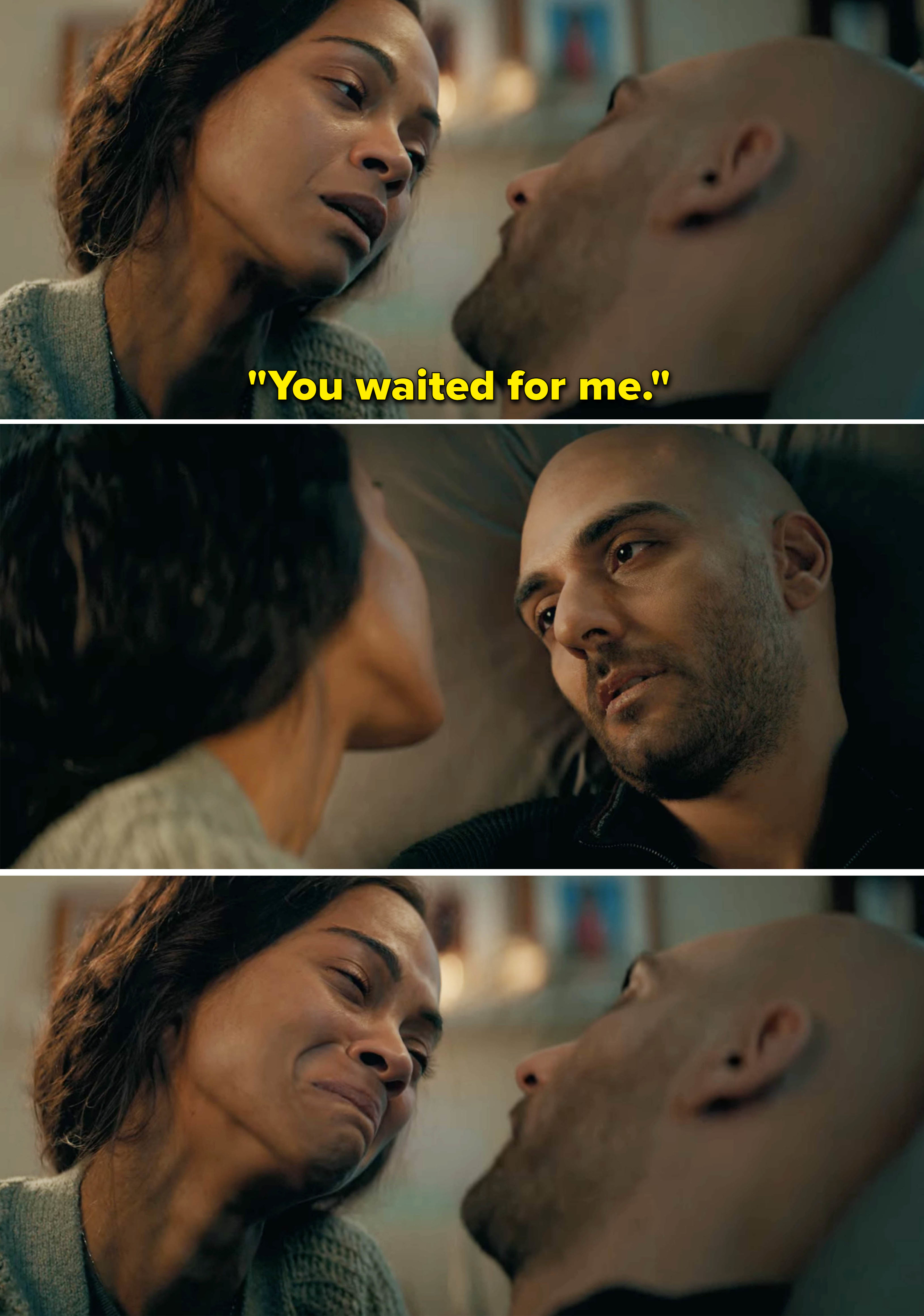 Speaking about filming the emotional final moment between Amy and Lino, Zoe Saldaña told Netflix's Tudum that Eugenio Mastrandrea was her "rock," and the duo even spoke Spanish together as their "comfort language" while filming the more heartbreaking scenes.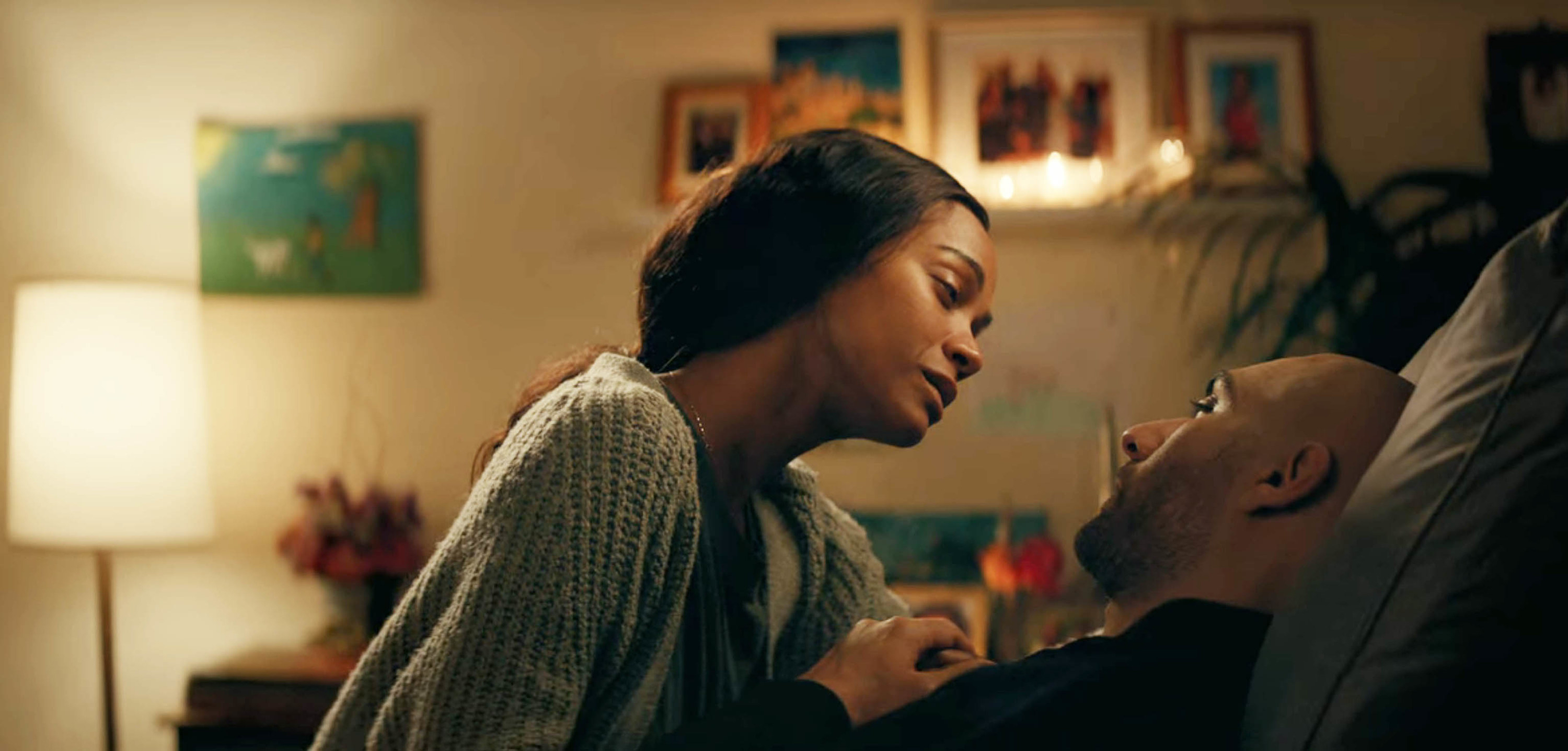 With grief and dealing with loss being at the center of From Scratch, Zoe detailed how starring in the show helped her grieve the loss she's experienced in her own life, in particular the death of her father when she was 9 years old.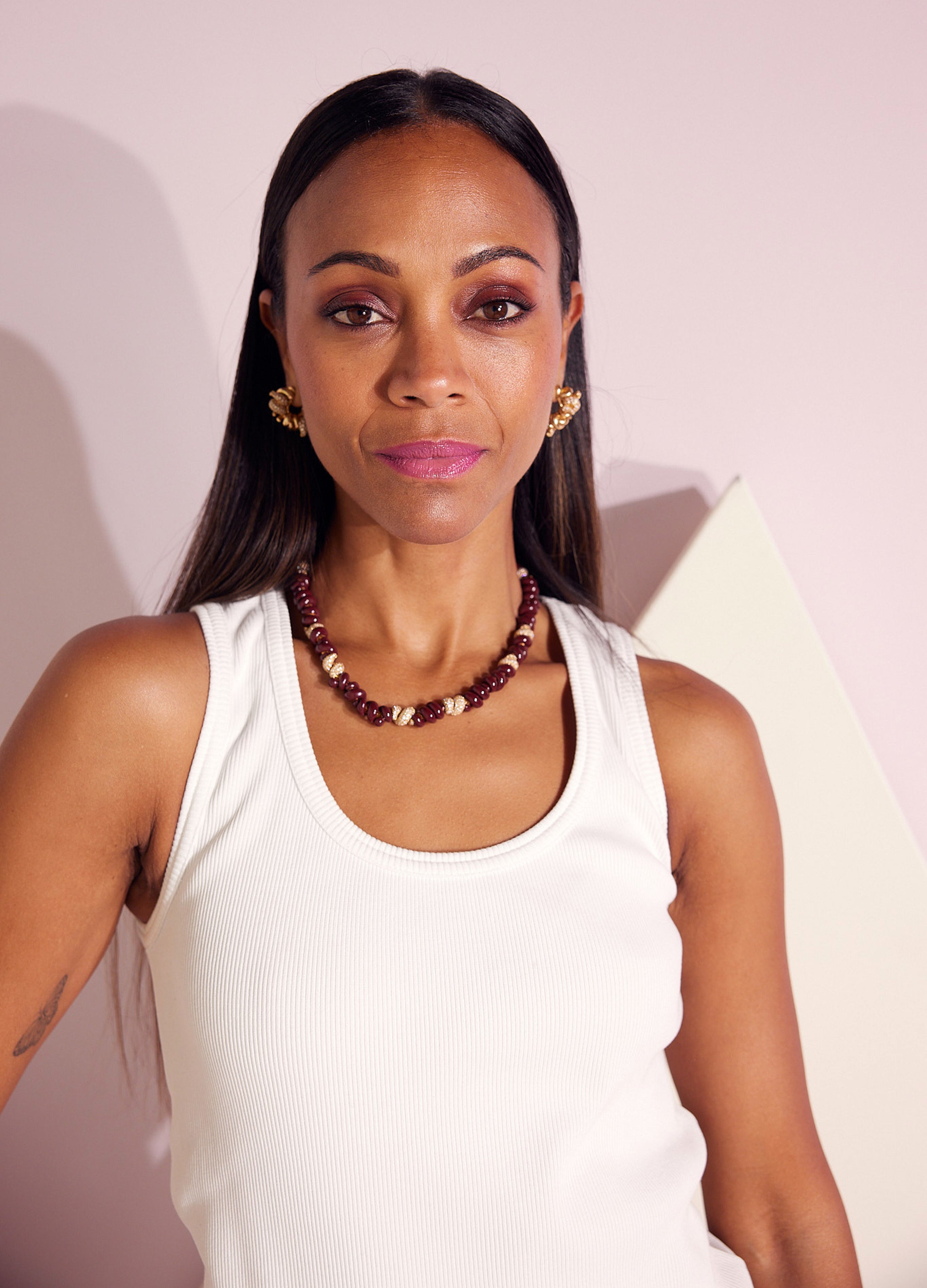 "I lost my dad, so I remember grief from my 9-year-old self and looking up at my mother, I saw how difficult it was for her," Zoe told Today. "So the book really kind of opened that scope of what it's like to lose a partner. I know what it's like to lose a dad, but not what it's like to lose your partner."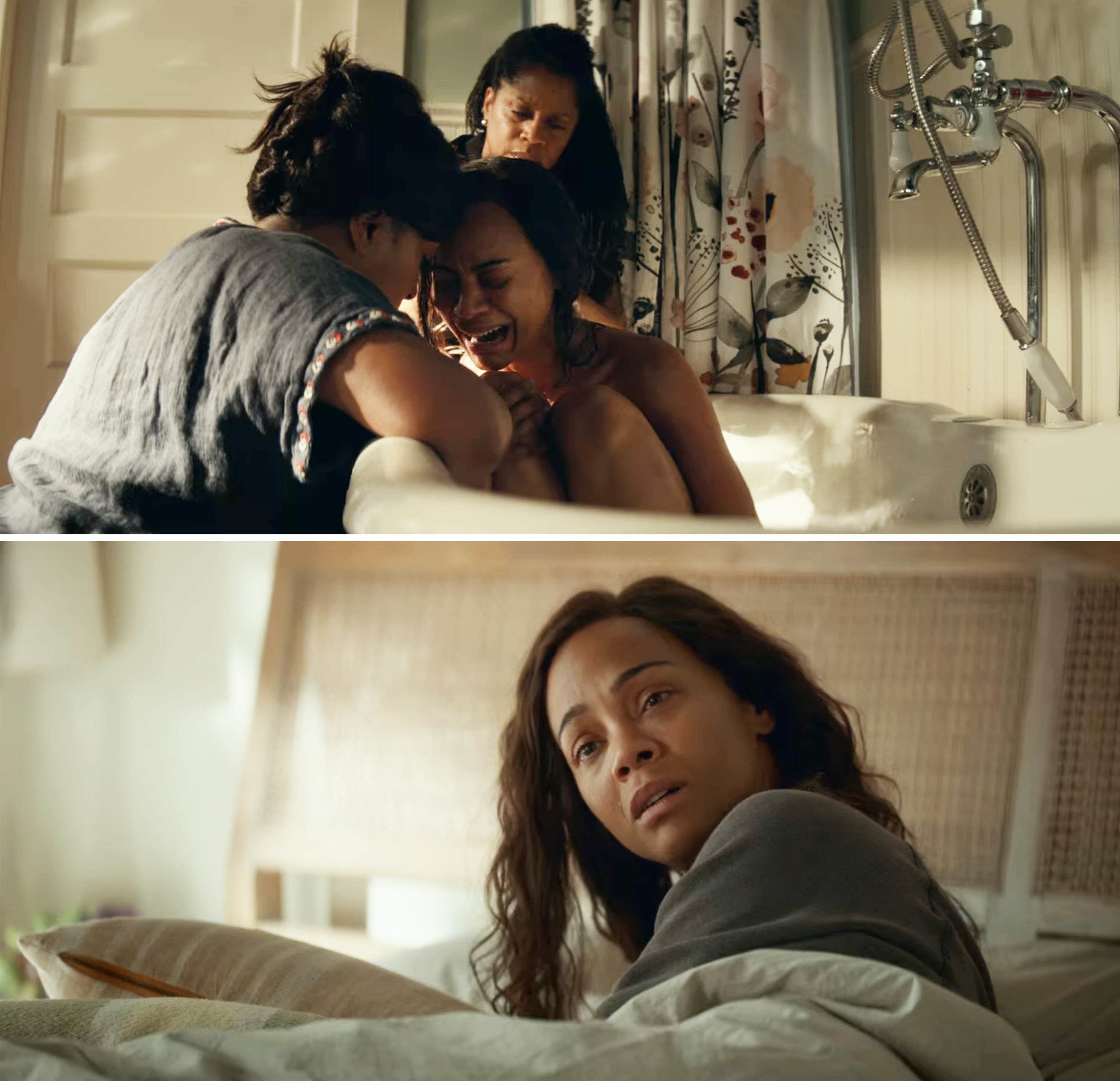 Zoe continued, saying, "When that battle [with an illness] is lost, it's not just that life that has been lost, everyone around that life has lost as well. Having to sort of stay behind can sometimes be just as grueling. It almost feels like it's a double death, and having to continue living, and finding reasons to live and reasons to smile again, that's what [this show] is about."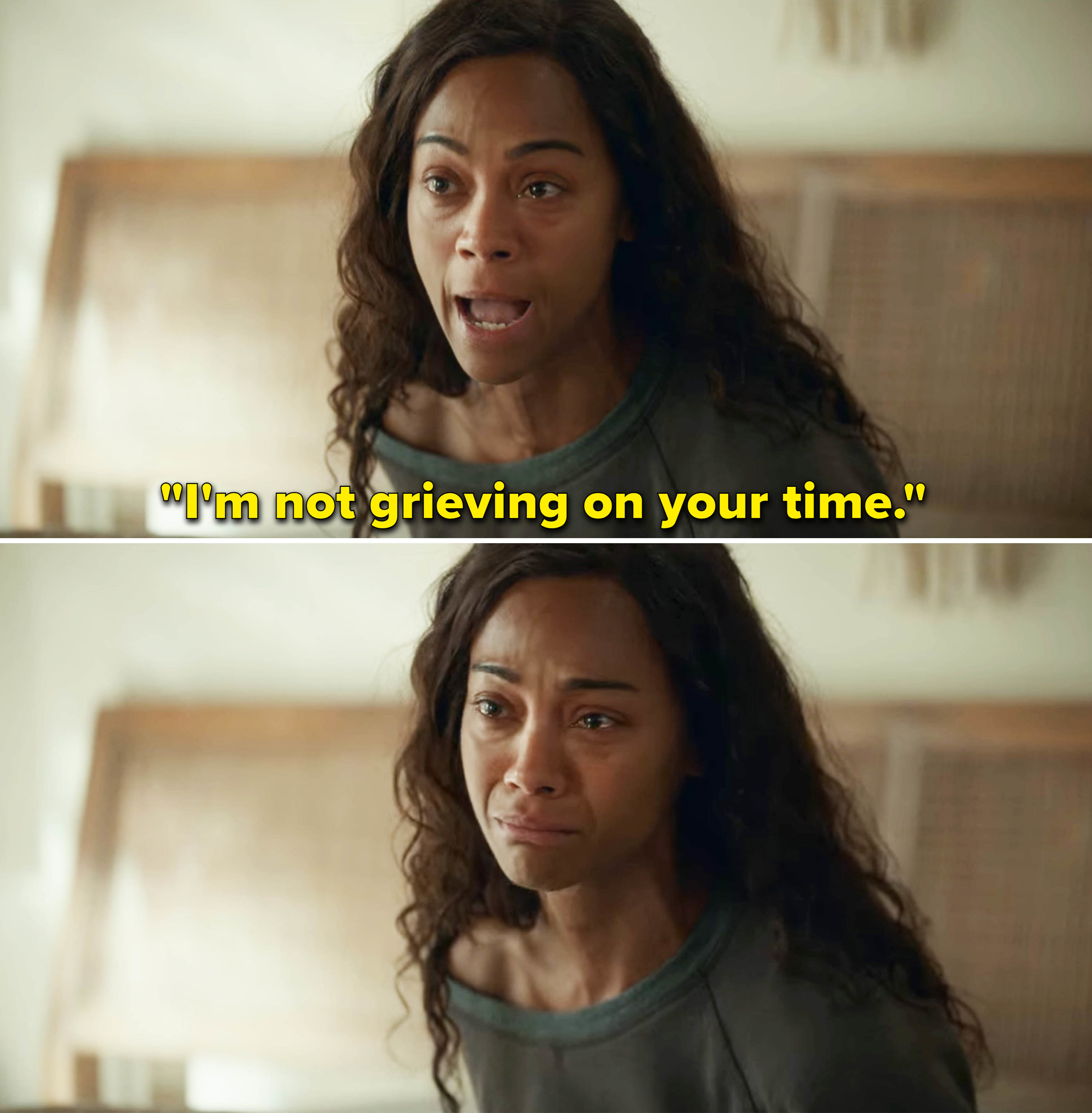 Zoe said having Tembi Locke be a creator and writer on From Scratch was "instrumental" and allowed her to really learn about the moments between Tembi and Saro that inspired Amy and Lino's love story, especially the heartbreaking ones.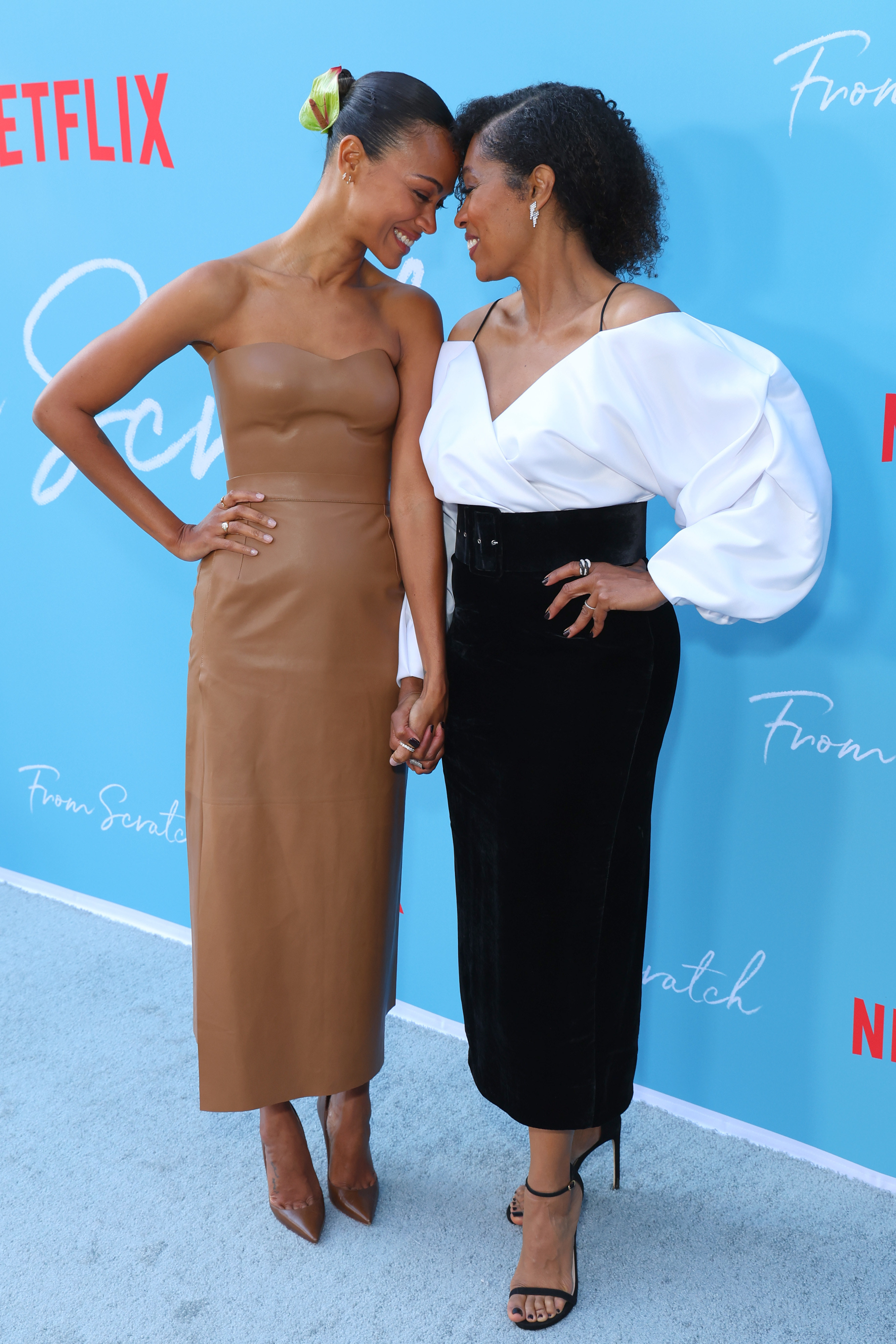 "There were certain emotional moments that, either because I haven't experienced them as an adult or because I did experience them as a child — and due to trauma, shut down certain departments within me — I was unable to channel myself," she said. "And Tembi was monumental in helping us all get there."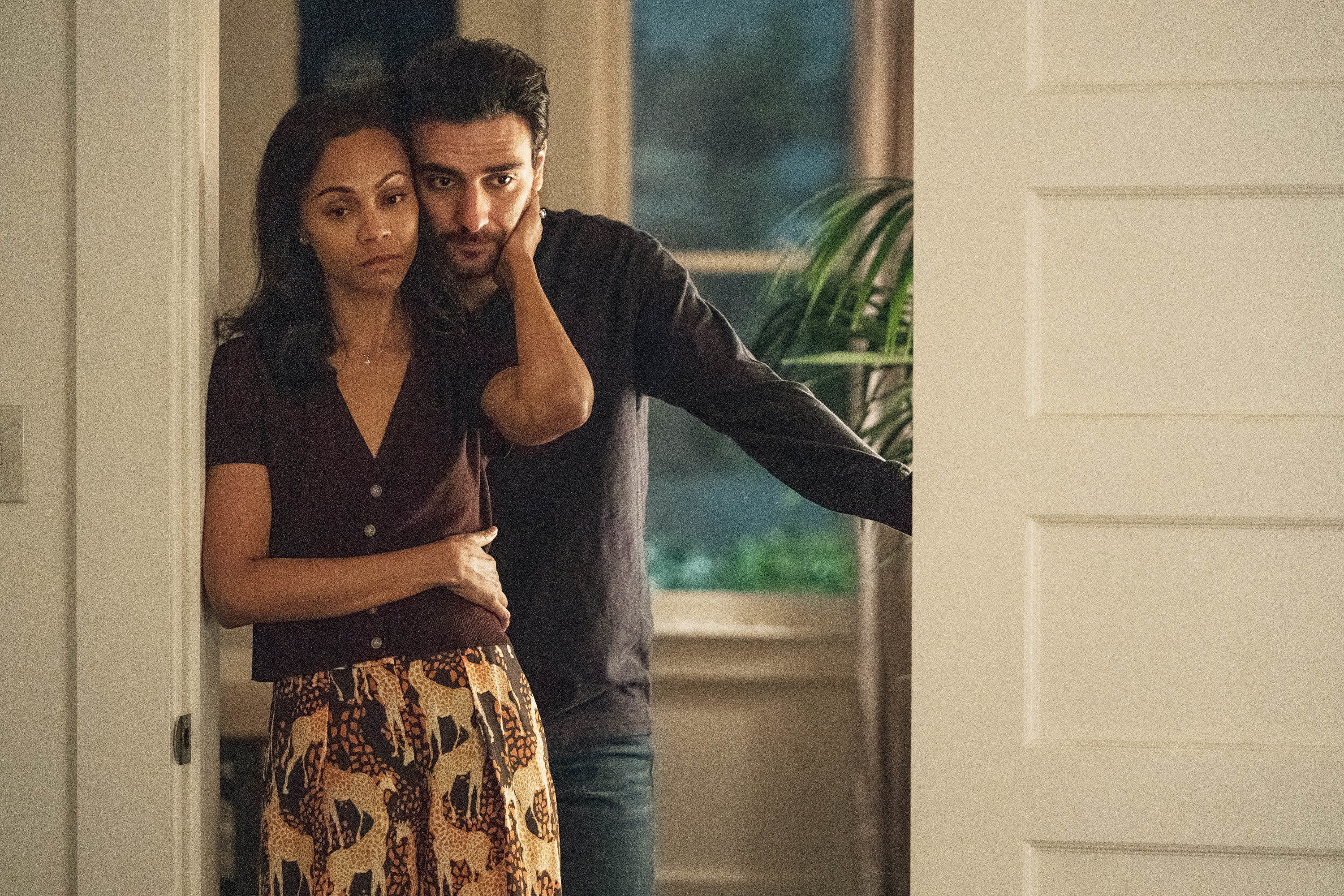 The very "human moments" are what drew Zoe to the project from the beginning, especially after she's spent the better part of the last decade working in the sci-fi/genre space with blockbuster film series like Guardians of the Galaxy, Star Trek, and Avatar.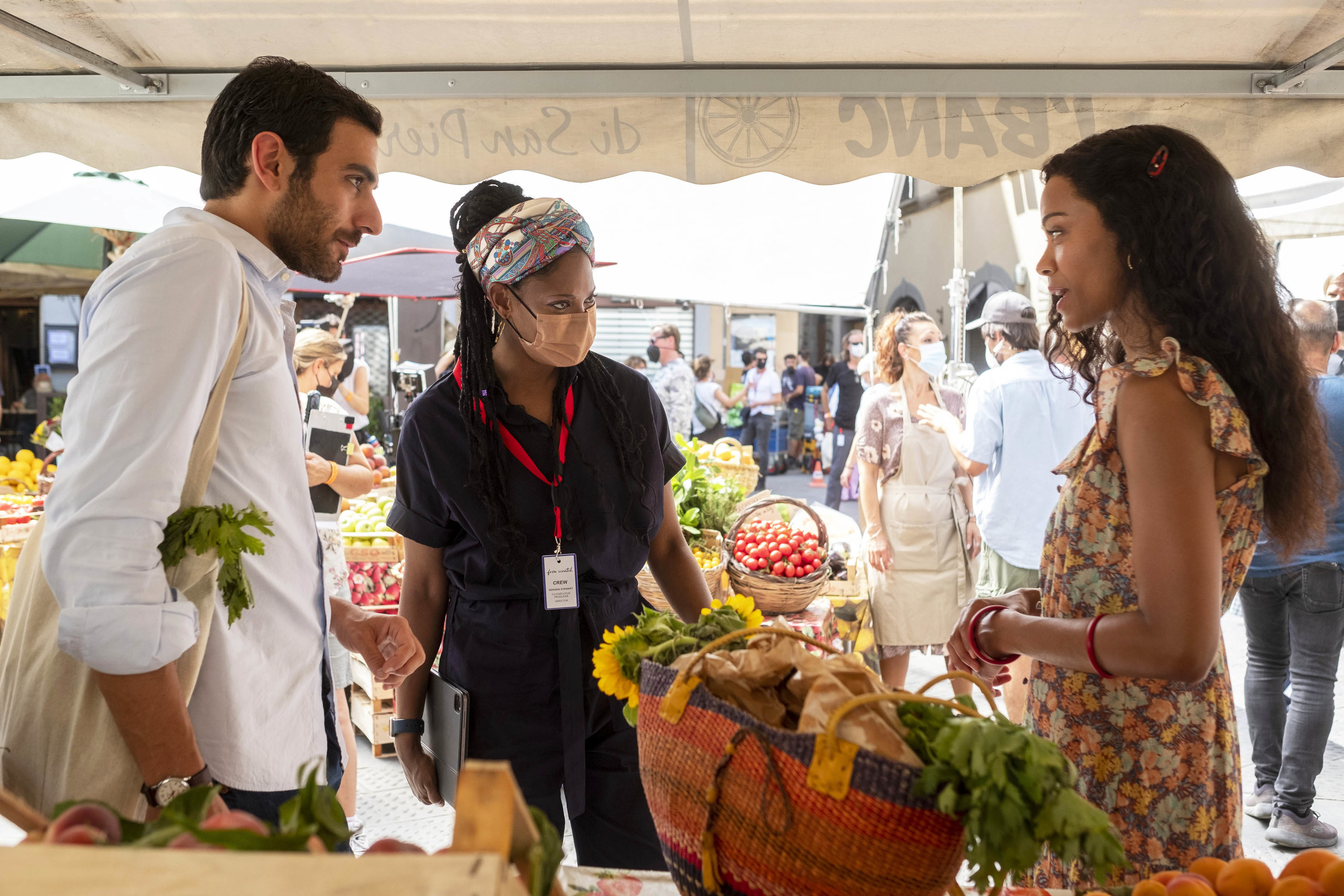 Aside from the devastating From Scratch moments that aided in Zoe exploring her own grief, Amy's story also hit close to home for another reason. In real life, Zoe has been married to Italian artist Marco Perego since 2013. They have three children together.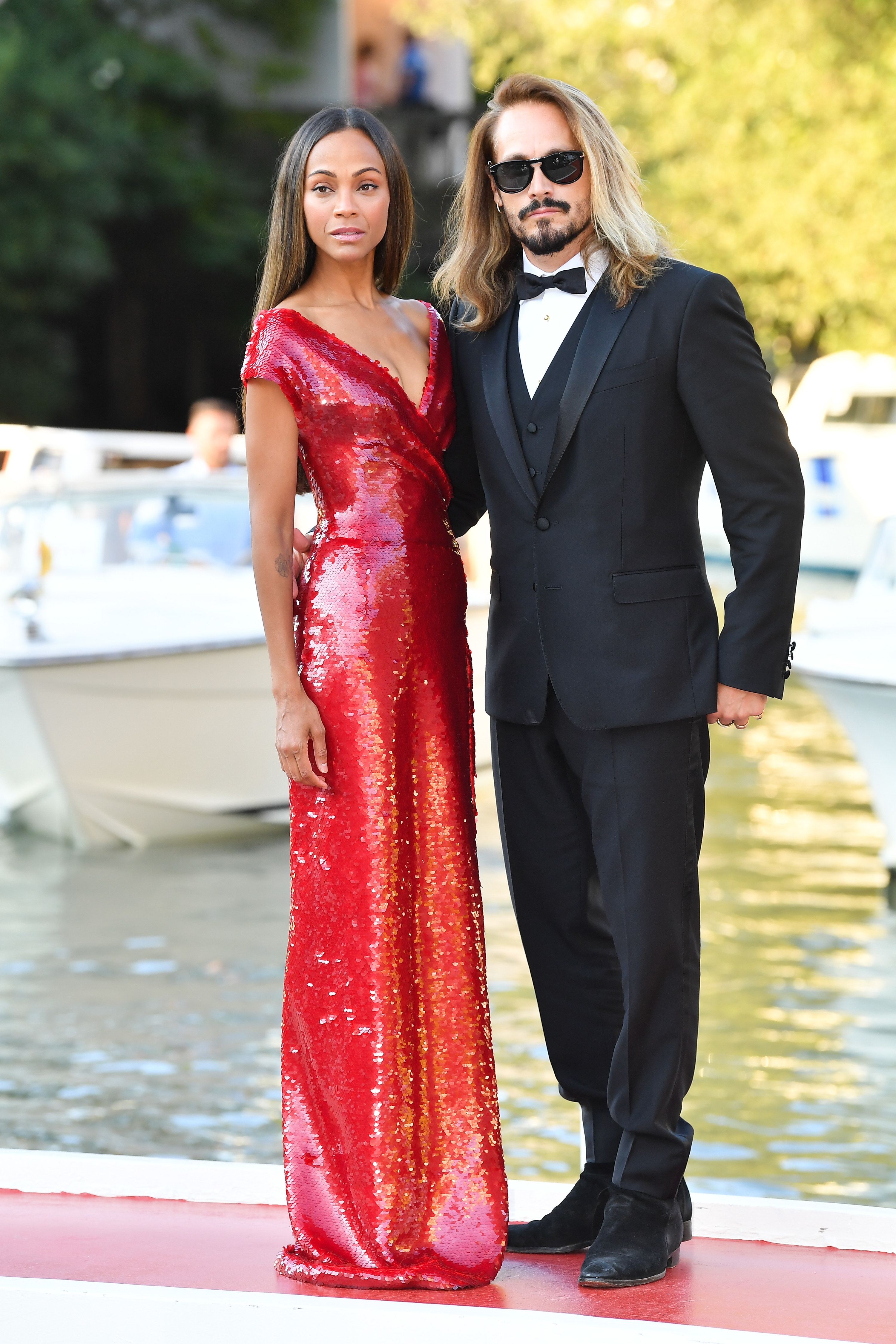 Reese Witherspoon recalled dining with Zoe and her husband one day when Zoe began speaking Italian with Marco, and that's when Reese realized she would make the perfect Amy.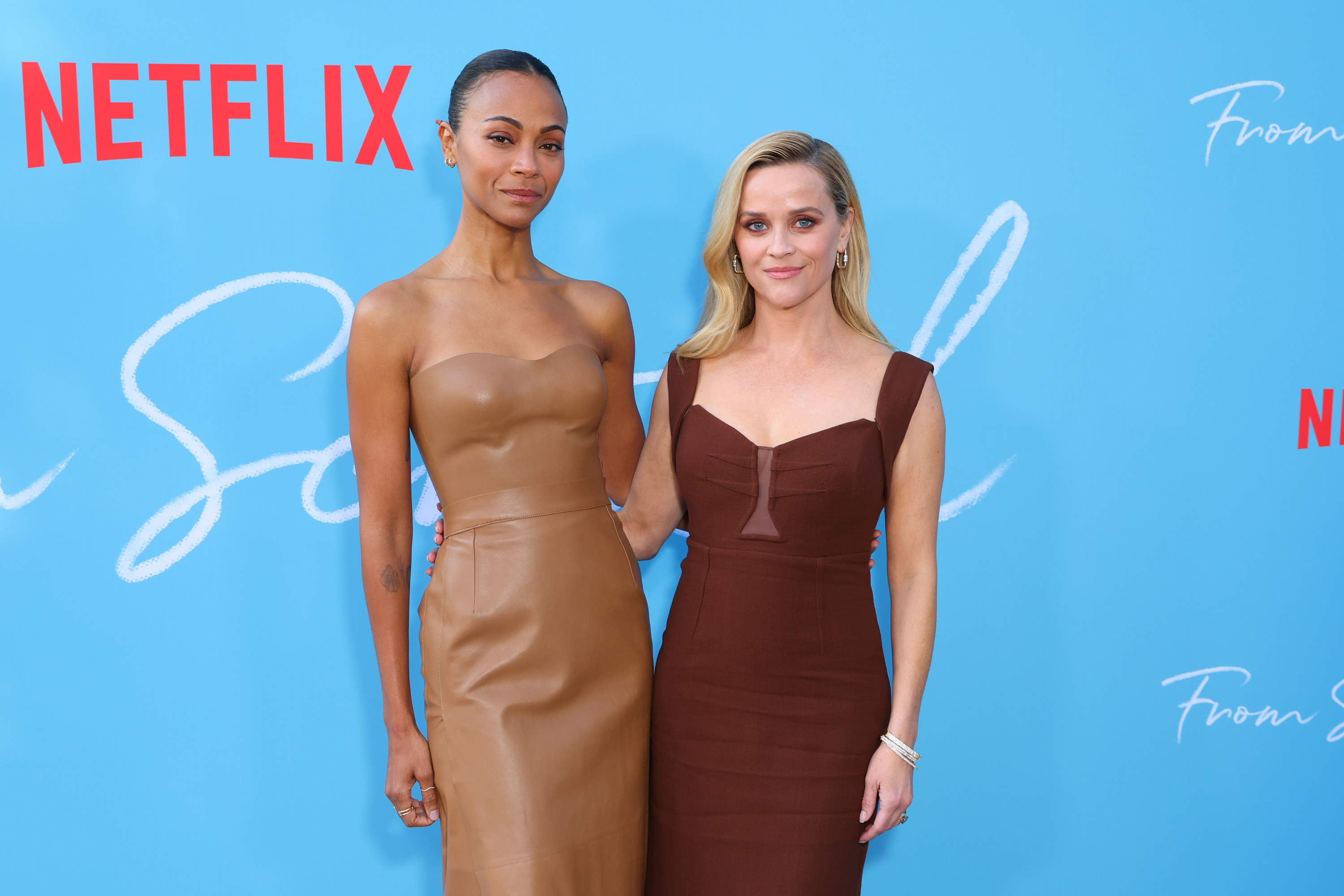 "It's really beautiful to see Zoe Saldaña — who actually has married an Italian man and speaks Italian on film — to watch that love story happen and know that it is so deeply personal to her," Reese told Variety.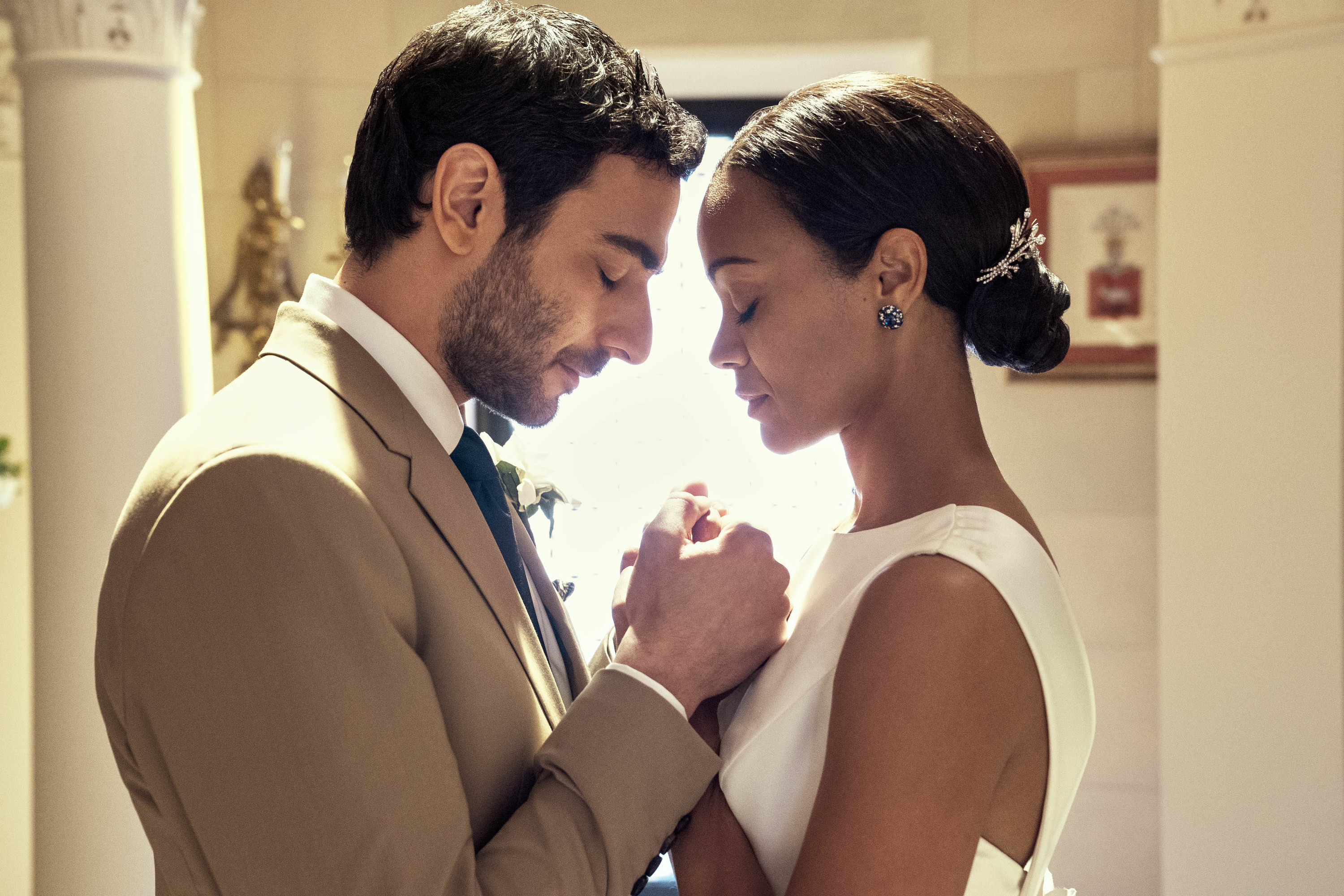 Tembi Locke said that casting Zoe was a moment of the universe coming together in the perfect way. She explained to the Hollywood Reporter, "This is kind of a synergy that you're not going to find in that she speaks Italian, she's married to an Italian, she works with her sisters — her producing partners are her sisters — and she has a childhood experience of the loss of a parent. That combination made her uniquely positioned to take on the role of Amy in a way that I couldn't have even dreamed."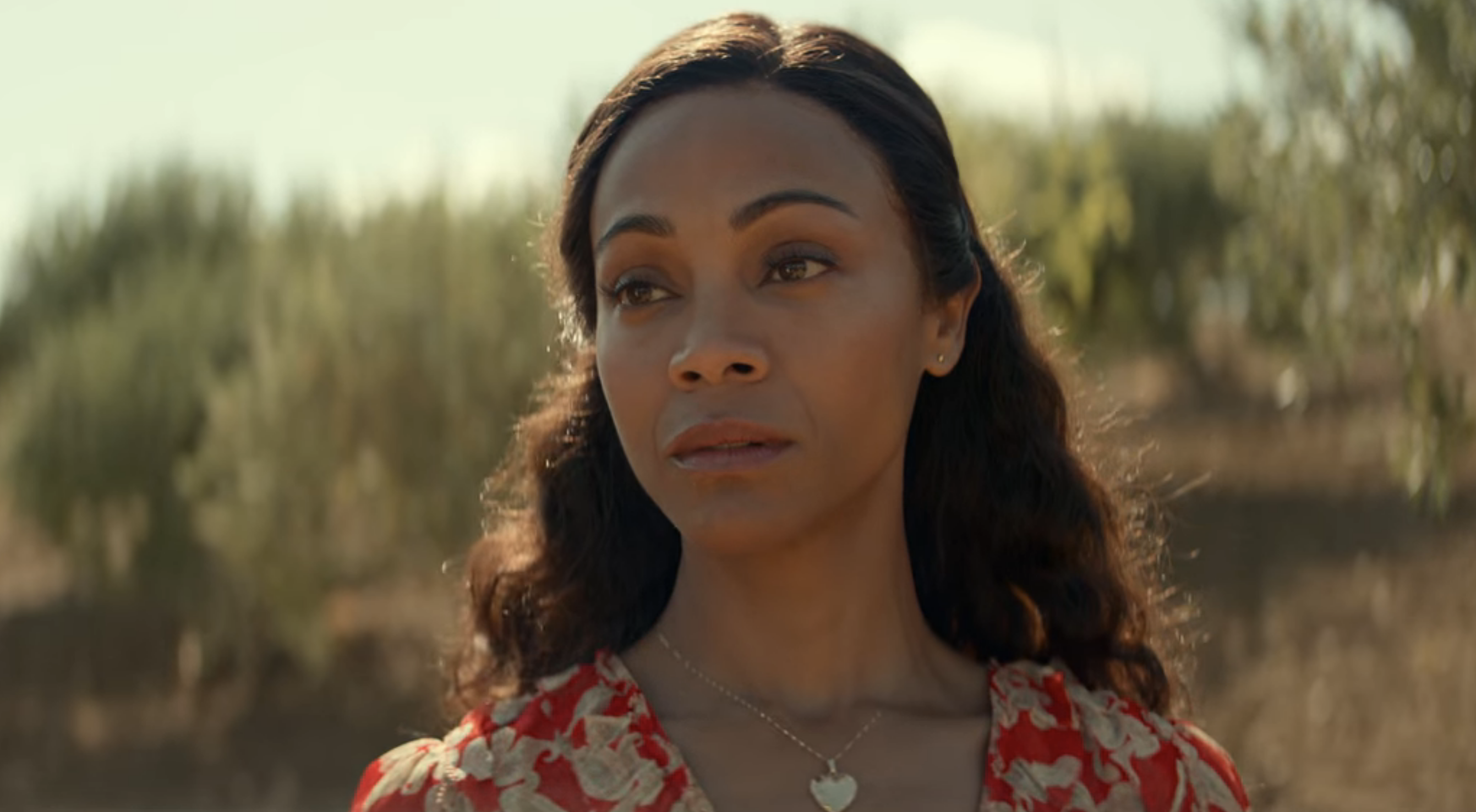 All of these little connection between Zoe and Tembi and Saro's real love story just make me adore From Scratch even more and honestly make it one of the most heartwarming shows I've watched this year.
What did you think of From Scratch? Tell us in the comments below!