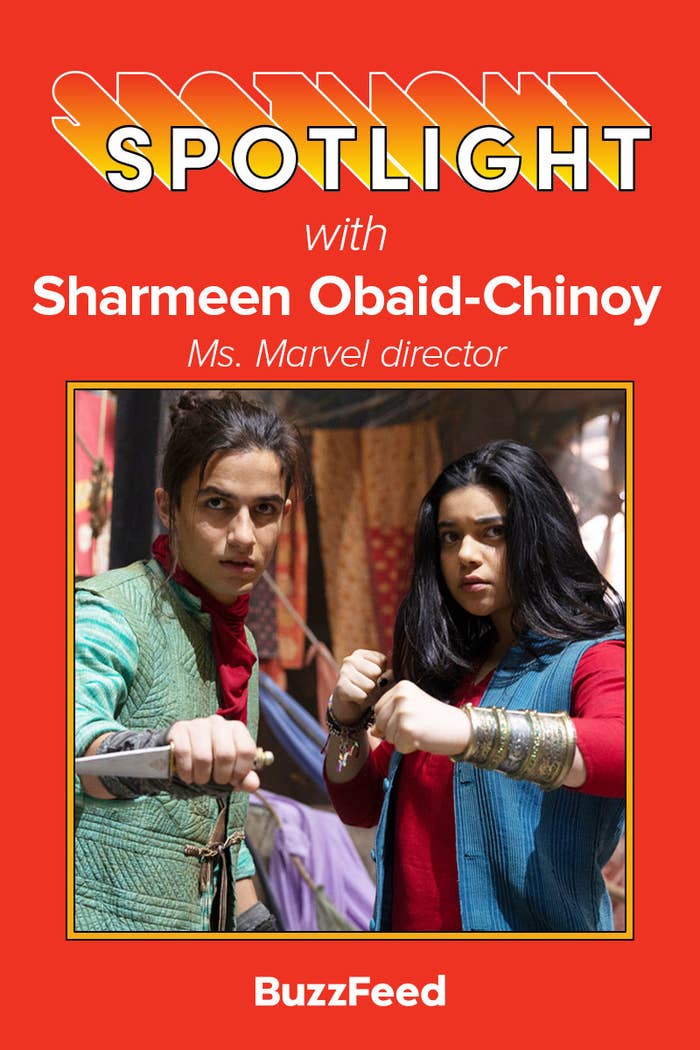 1.
First, prior to directing Ms. Marvel episodes 4 and 5, Sharmeen Obaid-Chinoy was known for her documentary films, TV shows, and work in journalism. She's won several Emmy Awards and an Academy Award. When Sharmeen found out Ms. Marvel was looking for directors she knew she had to be part of "breathing life into this comic book character."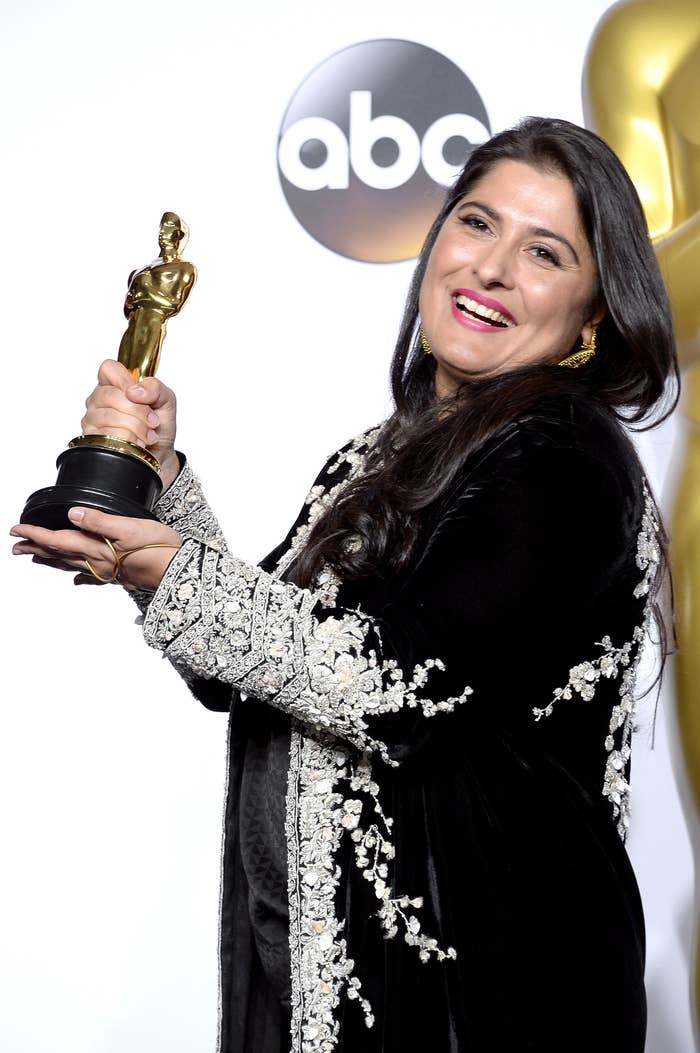 2.
Before signing on to direct Ms. Marvel, Sharmeen was familiar with Kamala Khan's story and the Ms. Marvel comic books thanks to her daughters.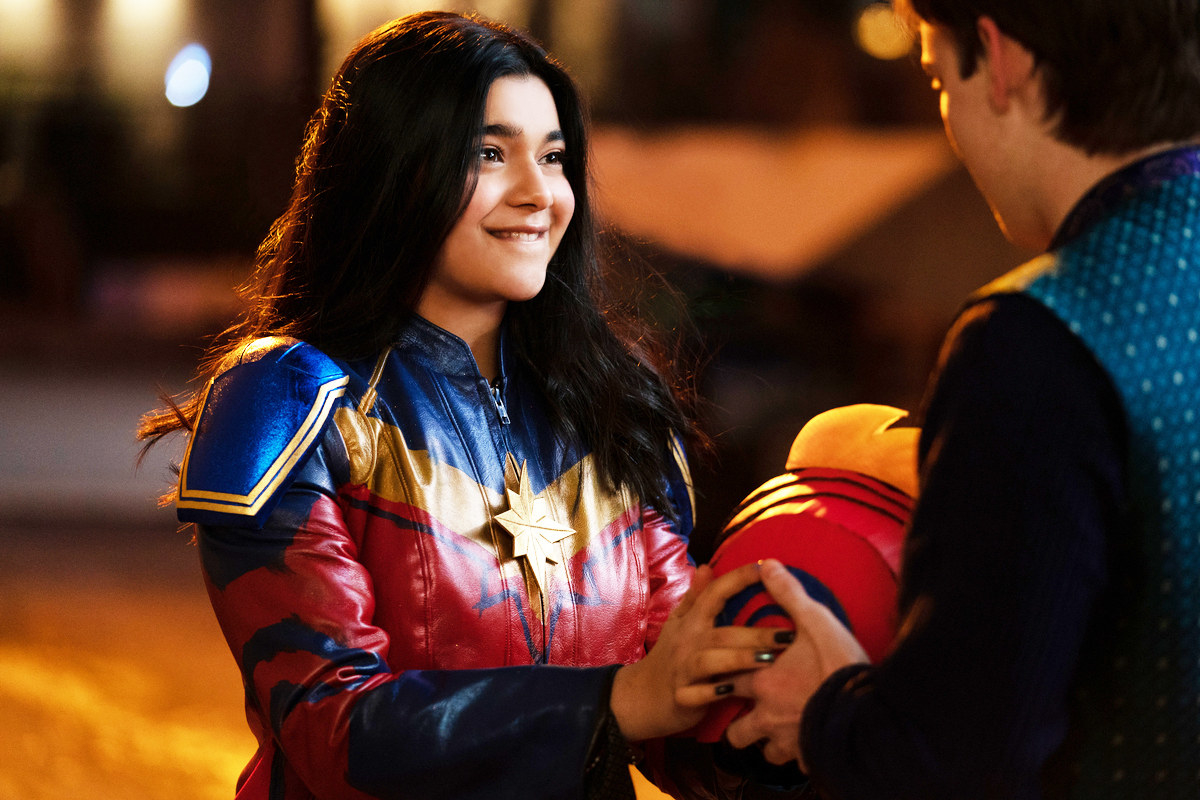 3.
Sharmeen was excited to bring her own "experiences of coming from Pakistan, but having lived in the United States and straddling two worlds" to Ms. Marvel. Throughout the series, Kamala deals with her place in several different worlds.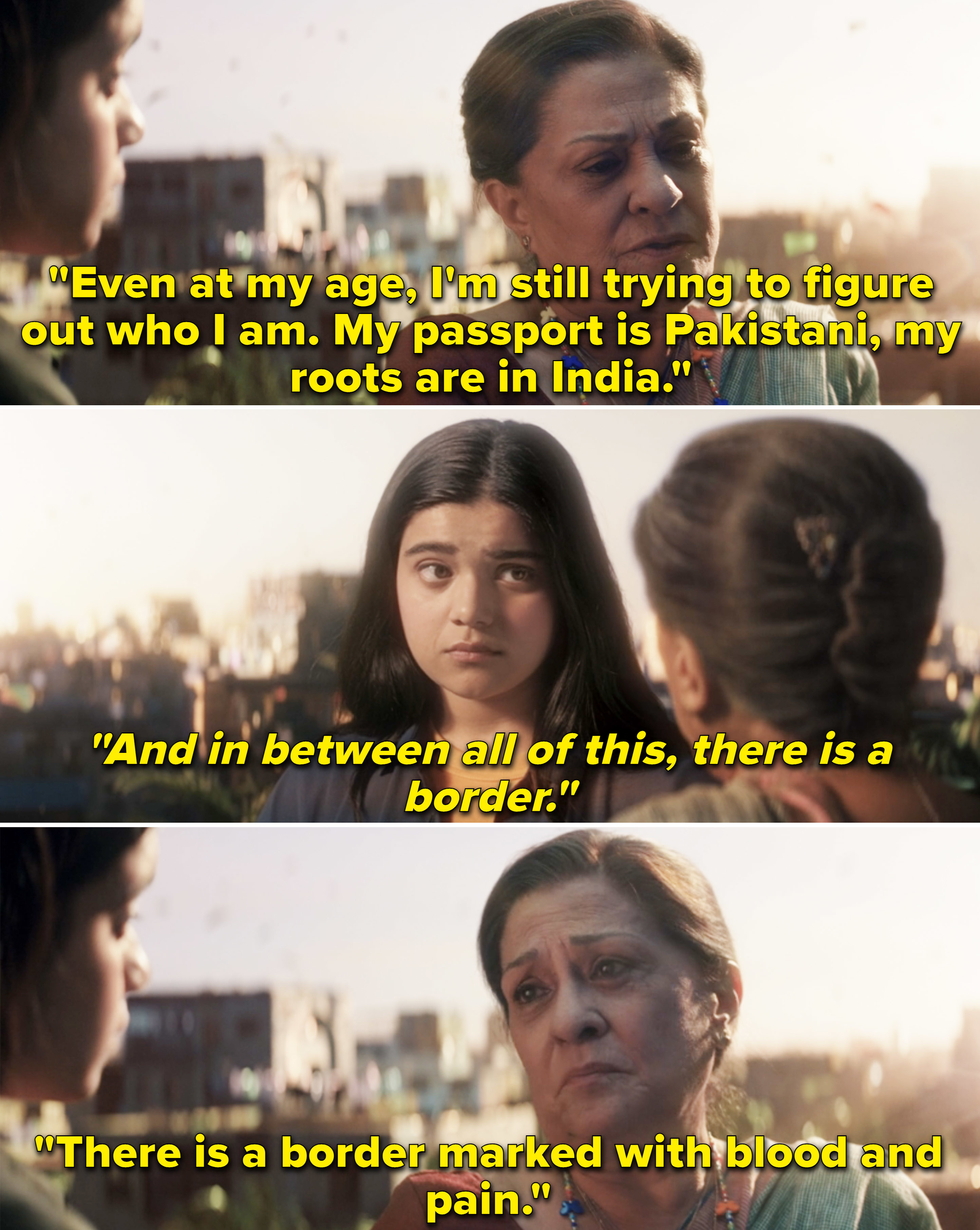 4.
Also, one important thing Sharmeen wanted to make sure came across in Ms. Marvel was Kamala's voice and having the audience fall in love with a very authentic Pakistani family.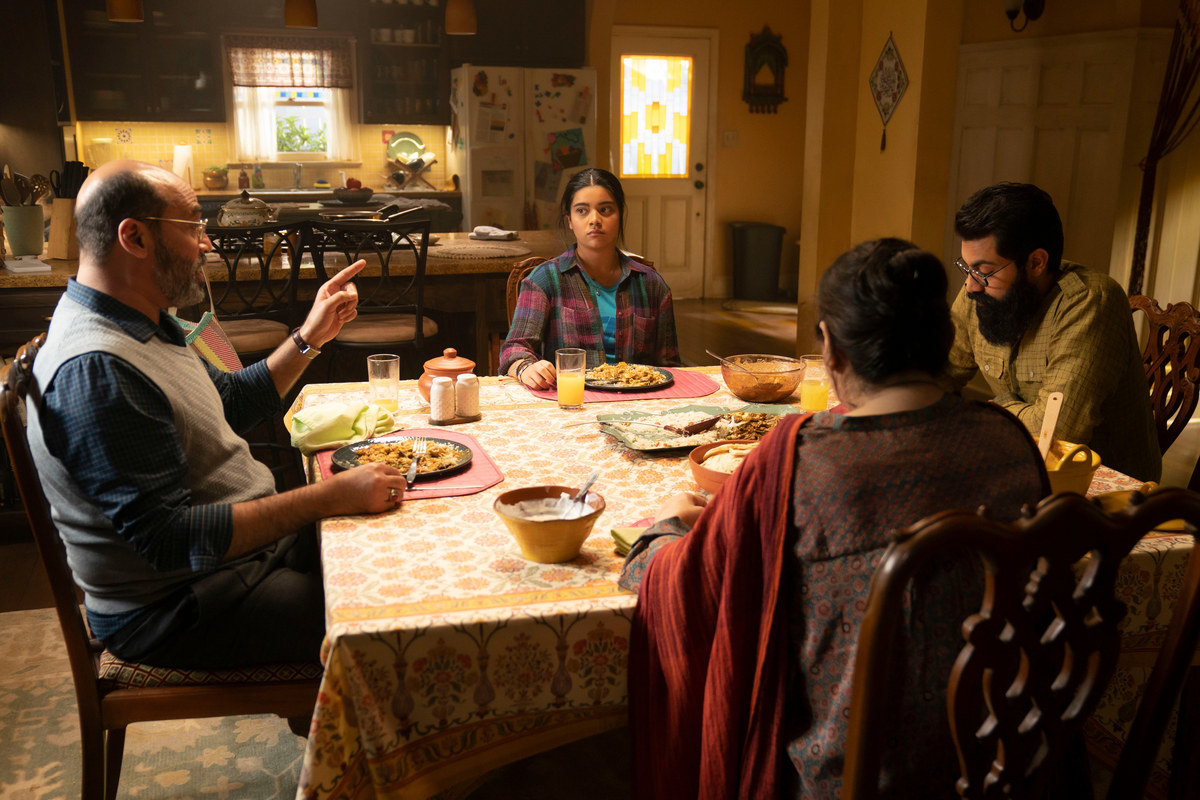 5.
Sharmeen said working with Iman Vellani to bring Kamala Khan to life was a dream. She loves how much MCU knowledge Iman brought to set, and Sharmeen says it was great to see Iman's own journey of "self-discovery" when it came to reconnecting with her Pakistani heritage.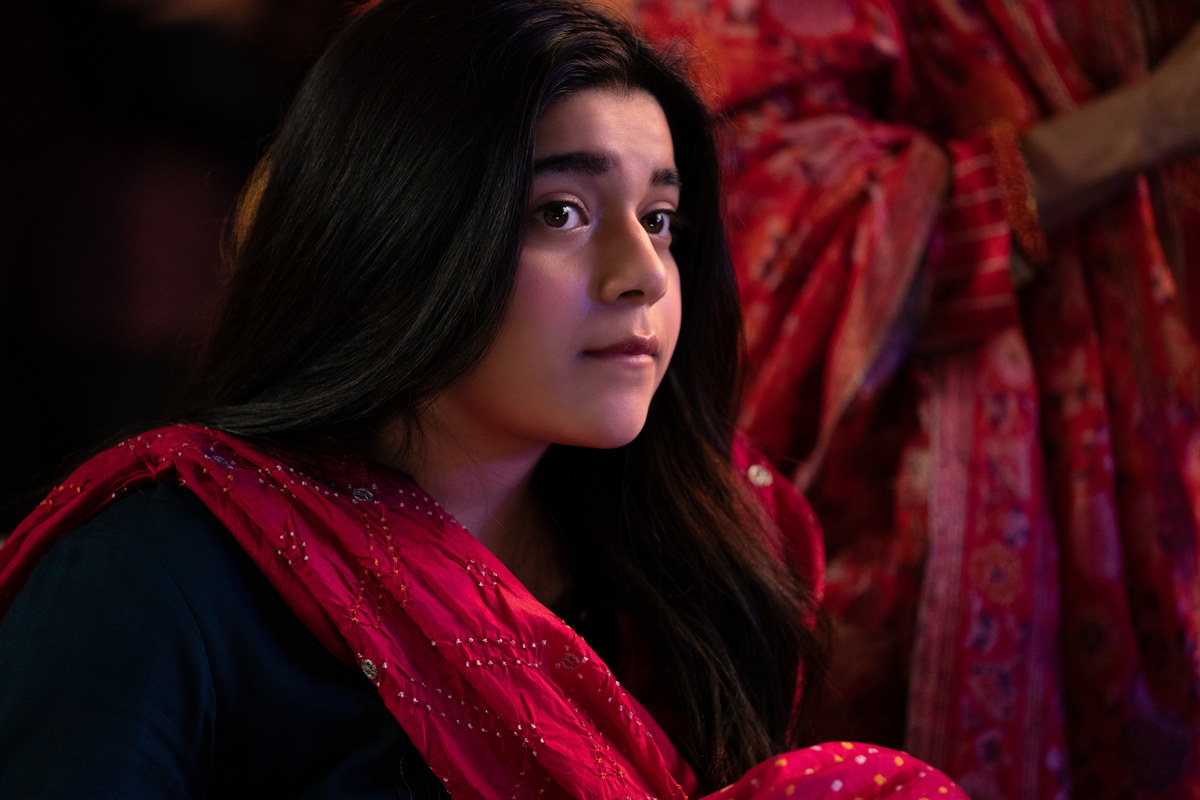 6.
When Sharmeen first met with producers Kevin Feige and Victoria Alonso from Marvel Studios, she told them she wanted to bring "color into the series" and to make sure Kamala's adventures reflected Pakistan and her culture.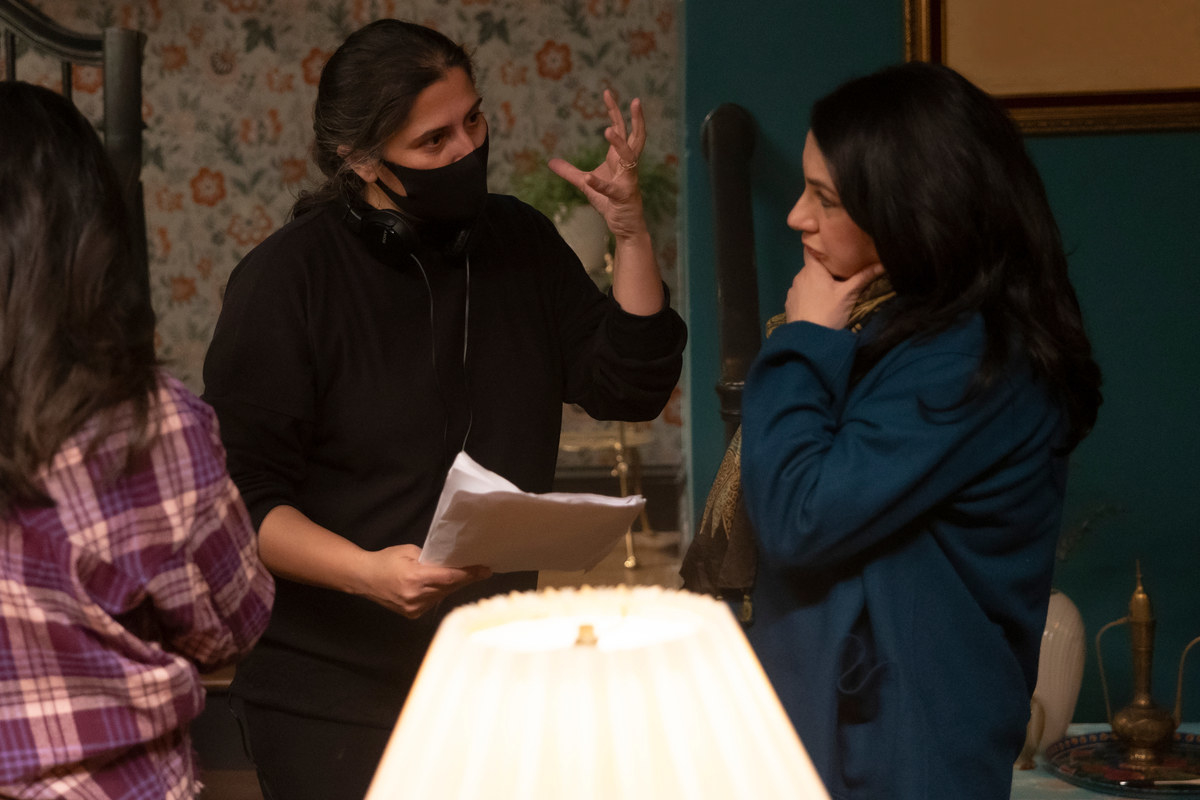 7.
Sharmeen was given "free rein" in creating the world of Karachi for Ms. Marvel, which allowed her to work with every department to make the city come to life in Episodes 4 and 5. Sharmeen considers the two episodes she directed a "love letter to Karachi."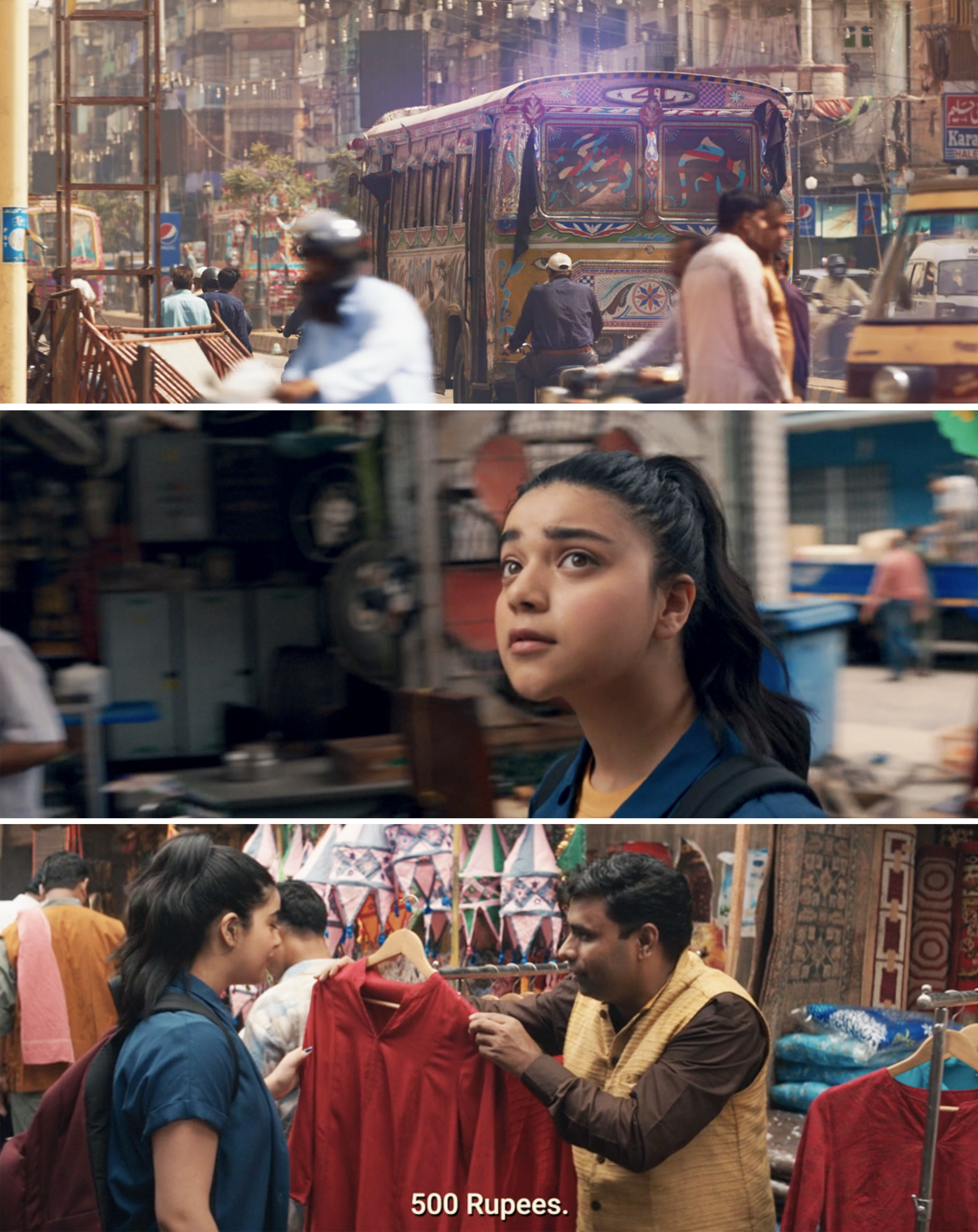 8.
There are numerous great Easter eggs hidden throughout Ms. Marvel Episode 4, like the Chinese restaurant ABC, which was actually the name of the Chinese restuarant from Sharmeen's childhood.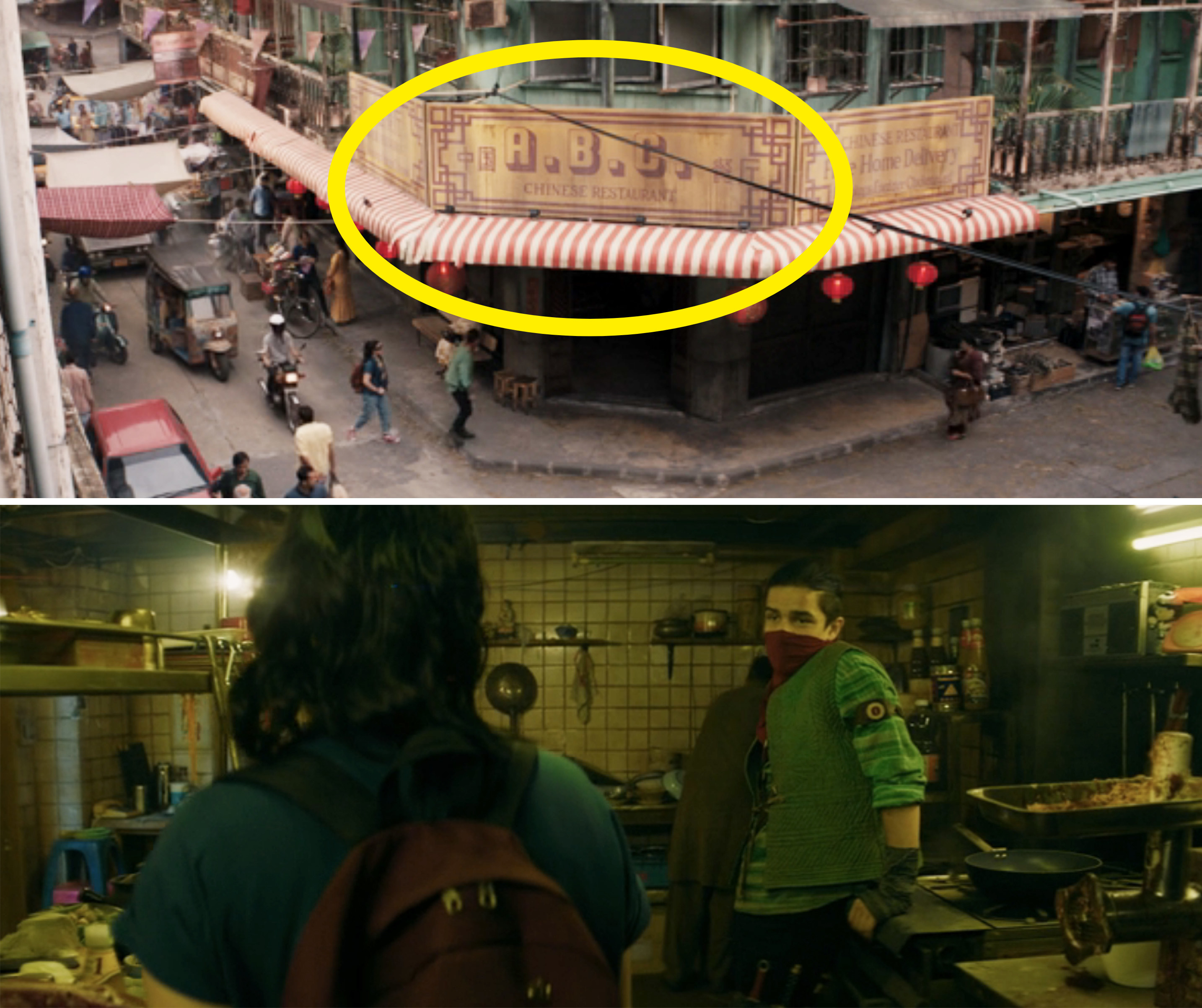 9.
Another great Easter egg Sharmeen placed in Episode 4 was that when Kamala arrives at the Karachi airport, you can see a girl wearing a Stanford sweatshirt. Sharmeen graduated from Stanford in real life.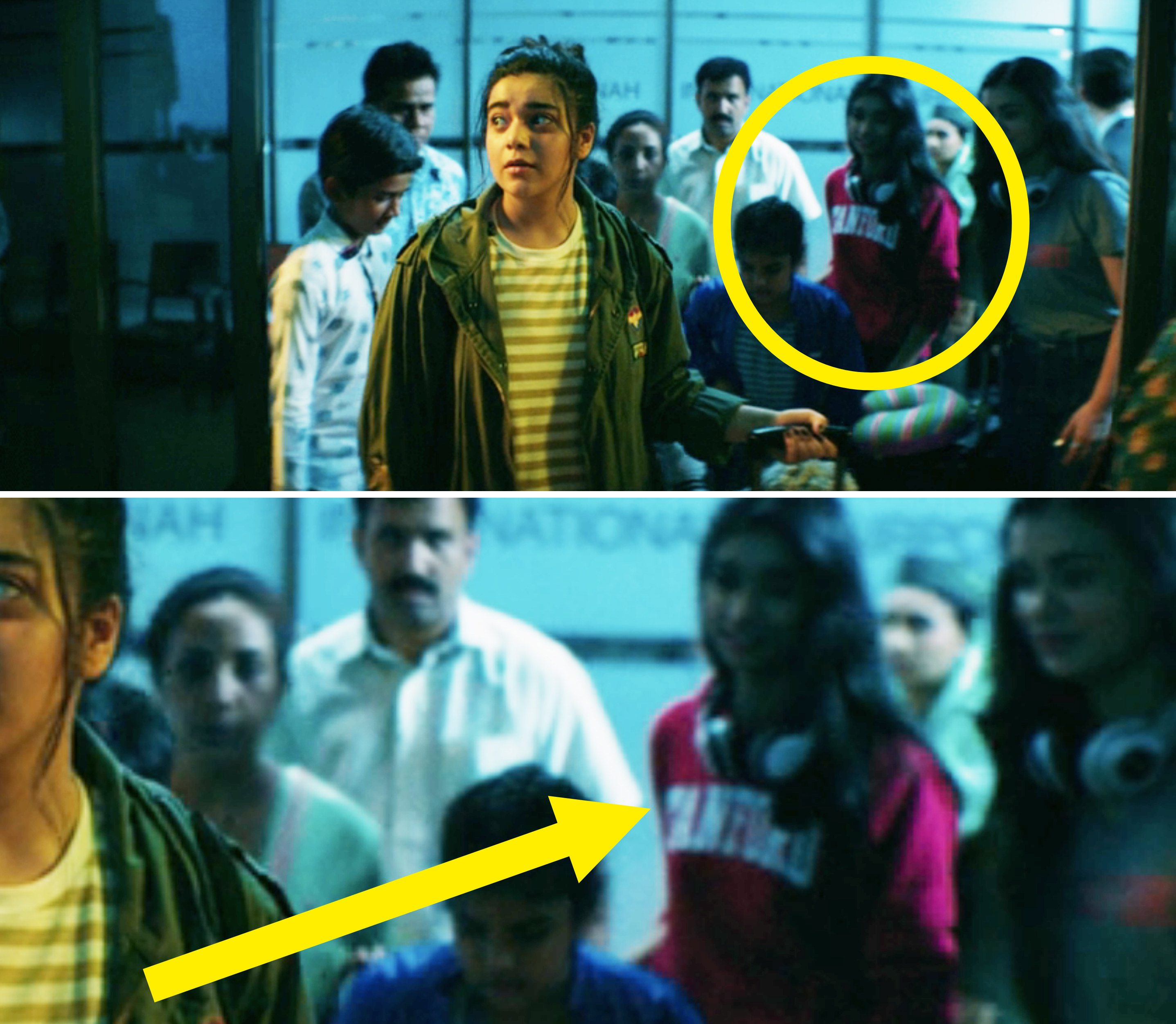 10.
With Ms. Marvel Episode 4, Sharmeen's main objective was to make the audience feel like they were on the streets of Karachi alongside Kamala.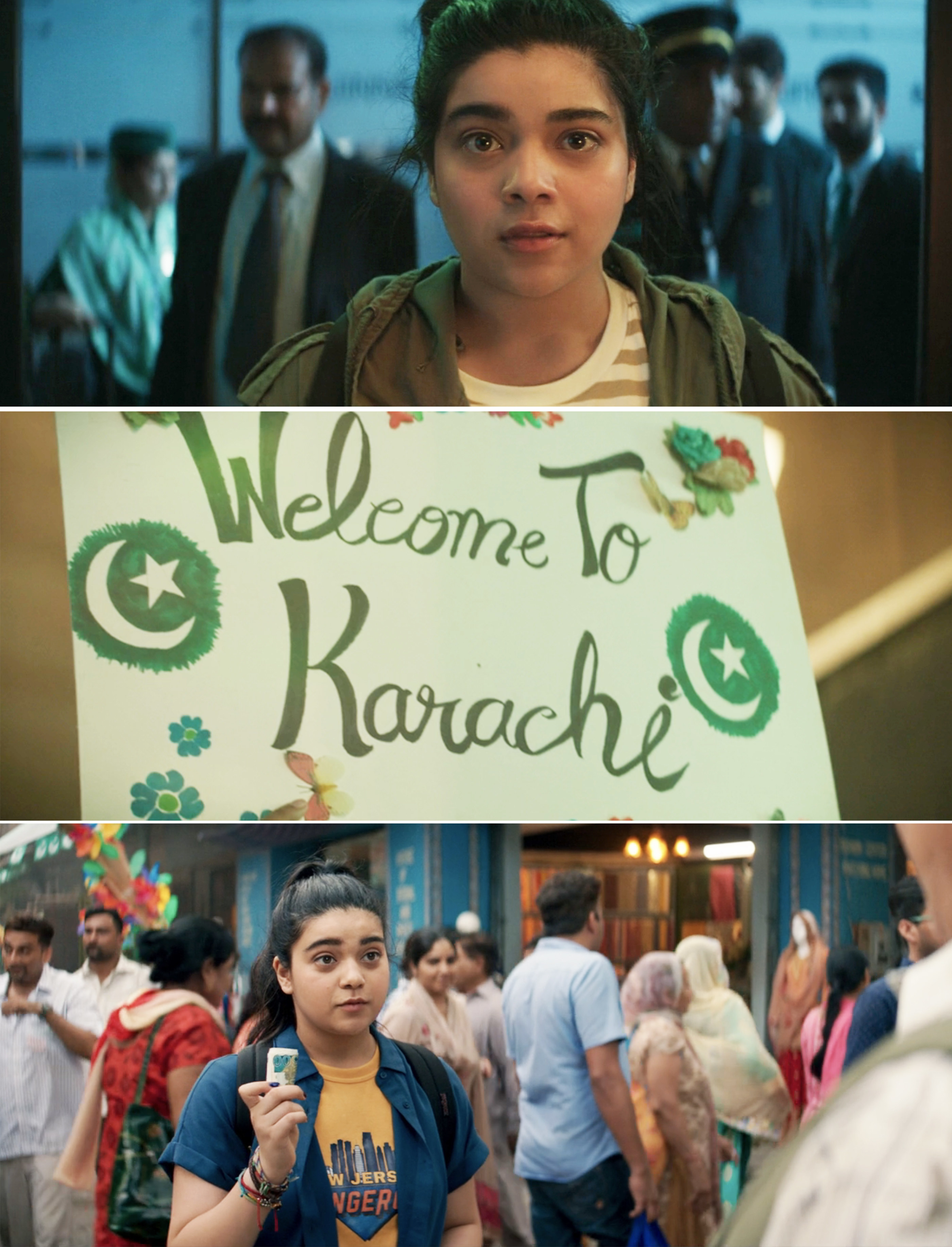 11.
The murals and art you see in Karachi and the closing credits were all designed by female artists from Pakistan that Sharmeen helped Marvel Studios find. In fact, some of the art in Kamala's bedroom was also created by these Pakistani artists.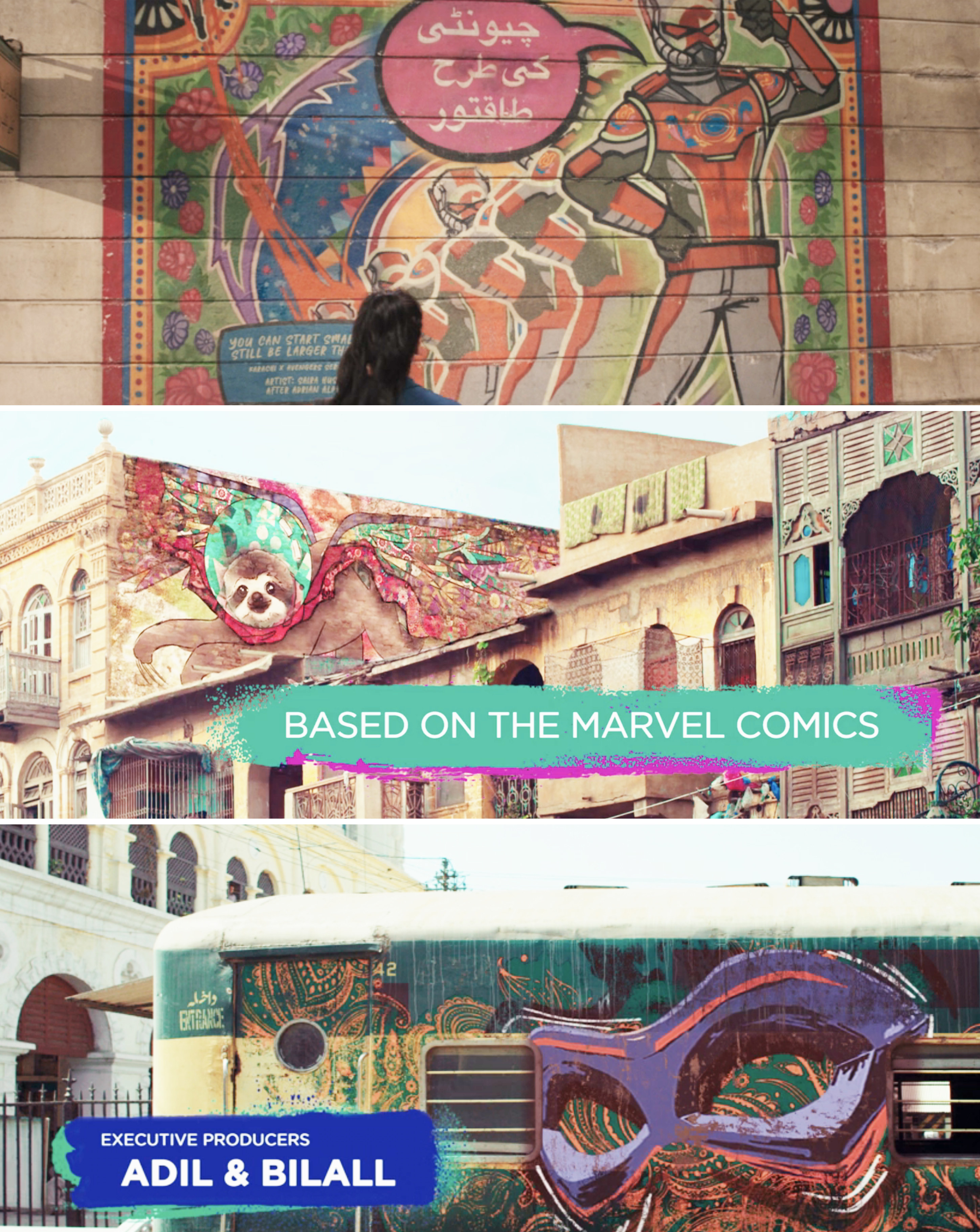 12.
Also, the Ant-Man mural was a huge piece of art that was done by a female Pakistani artist named Saira Hussain that Sharmeen found. On the mural, Ant-Man is saying, "Strong like an ant."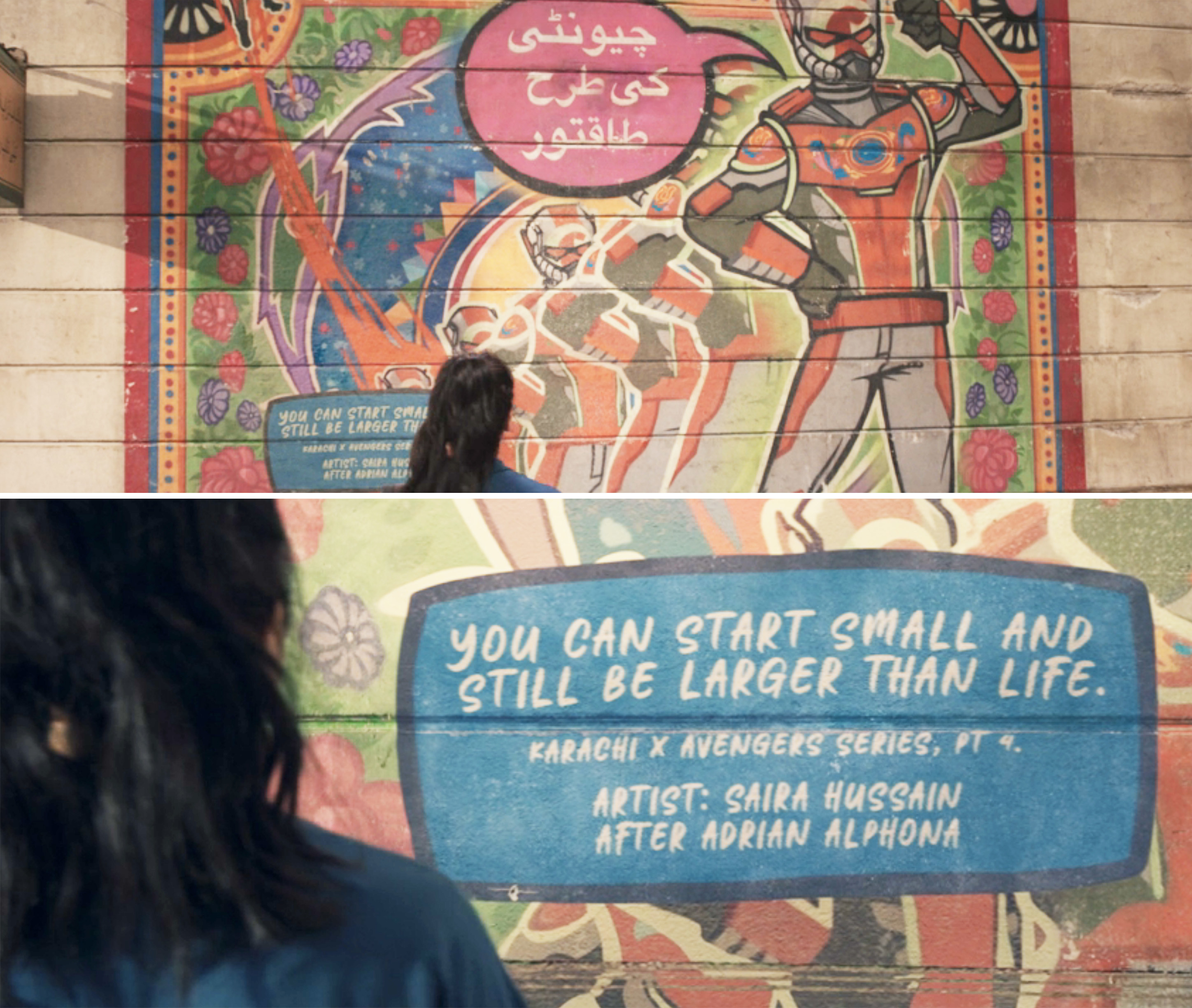 13.
While Sharmeen loved creating present-day Karachi, the most impactful moments to direct and create for her involved when Kamala travels back in time to Partition. The Partition of India occurred in 1947 and divided British India into two countries: India and Pakistan. Sharmeen said it was "extremely special" to recreate the history of Partition the way she wanted to.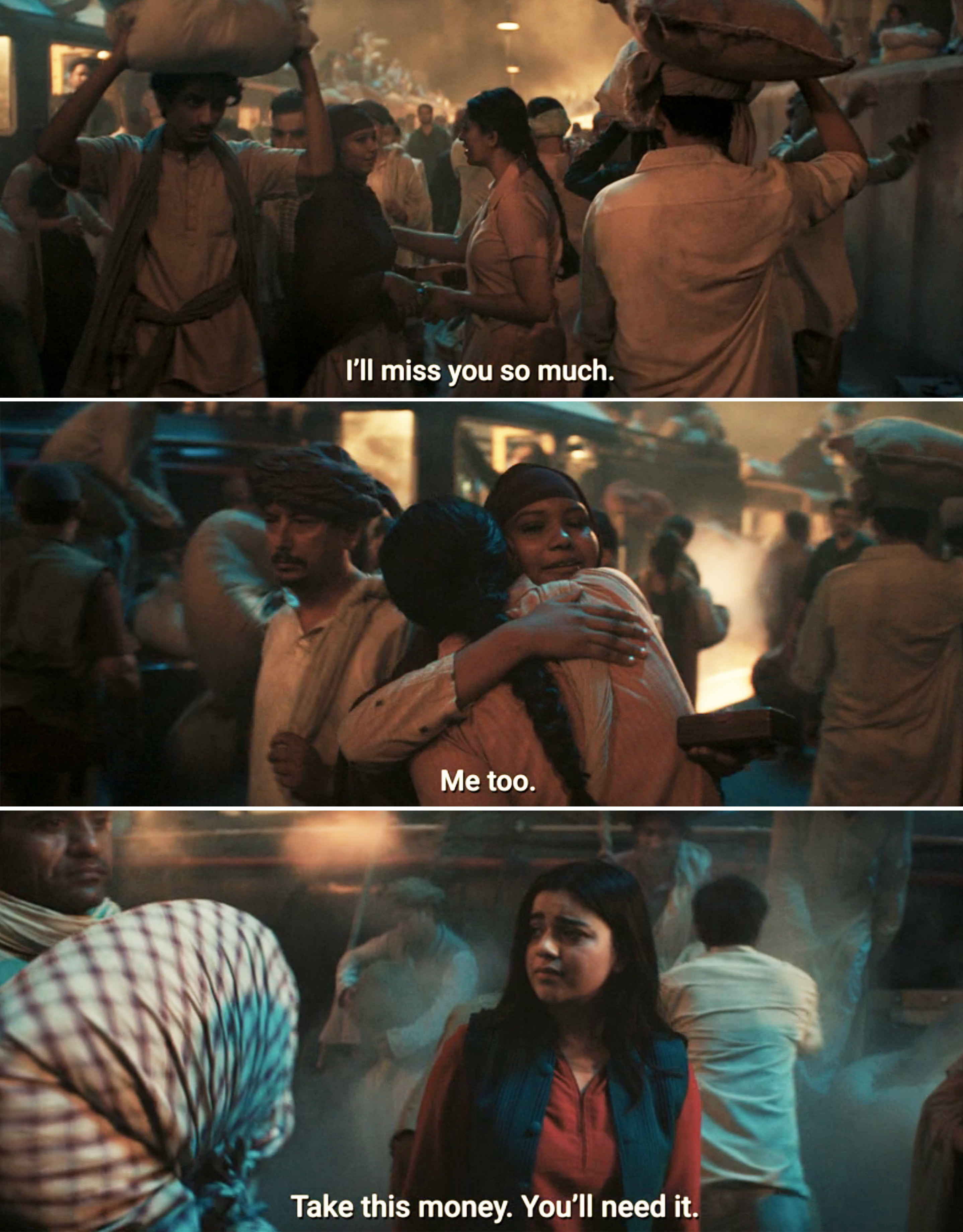 14.
In fact, the entire cast and crew who were in Thailand, which is where they filmed a lot of the Karachi scenes, took a moment to take in the impact of bringing Partition to not only the Marvel Cinematic Universe, but to a mainstream TV show.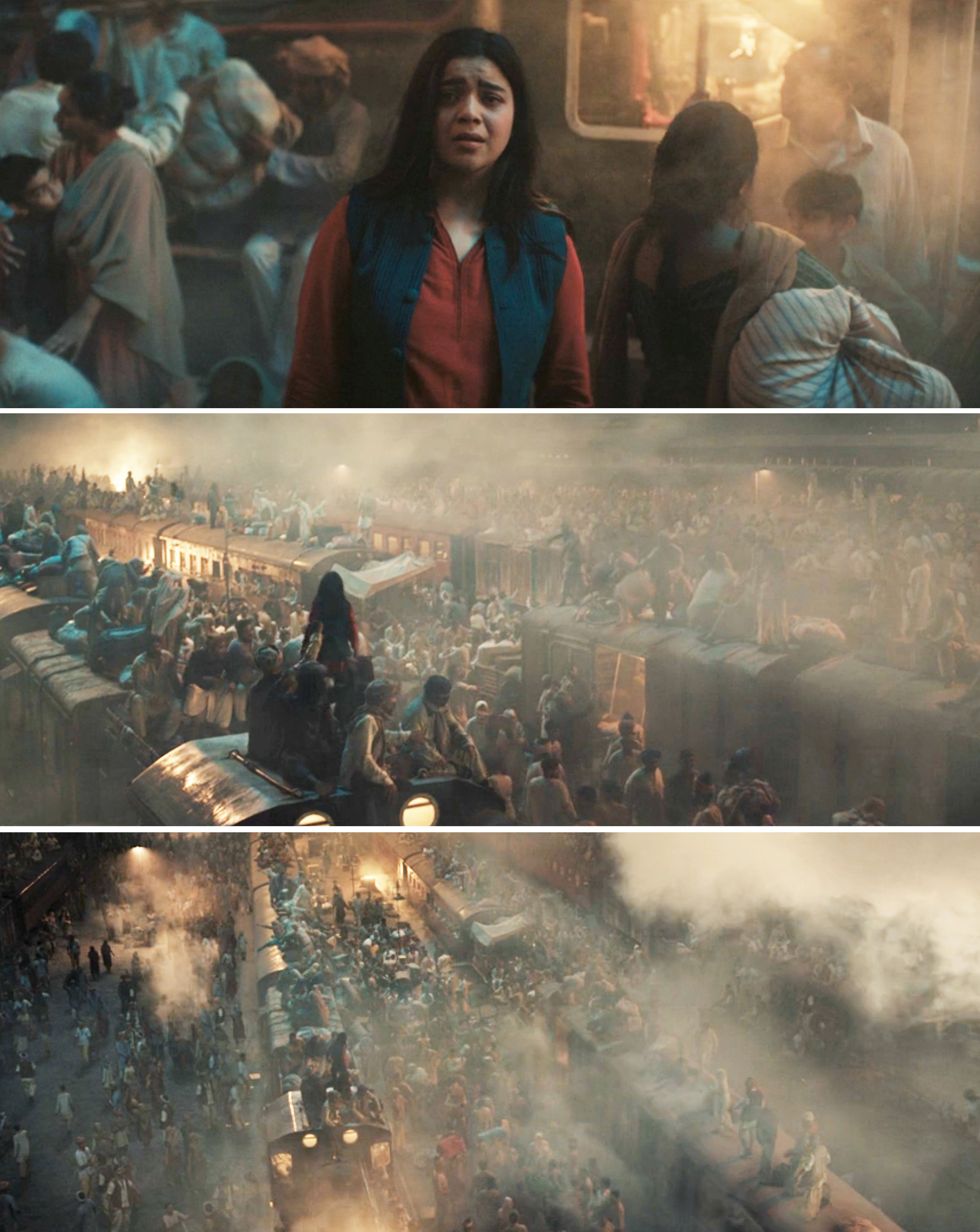 15.
For the final scene in Episode 4, where Kamala travels back in time to Partition, Sharmeen wanted to make sure it felt like the scene was a "pause" and allowed Kamala (and the audience) to reflect on the event she was witnessing.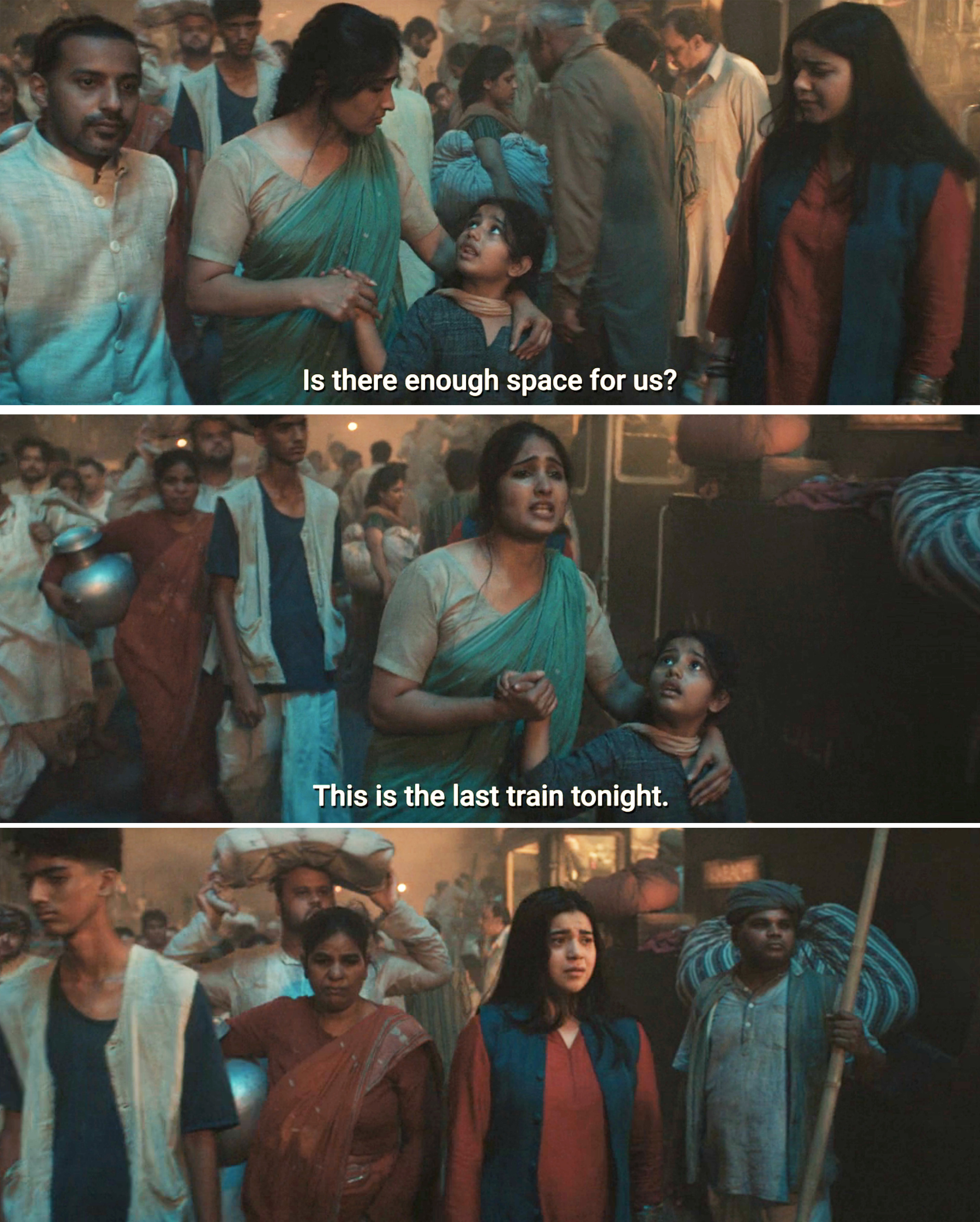 16.
When creating Ms. Marvel, the creative team really wanted it to be a story about family that happens to take place inside a superhero series.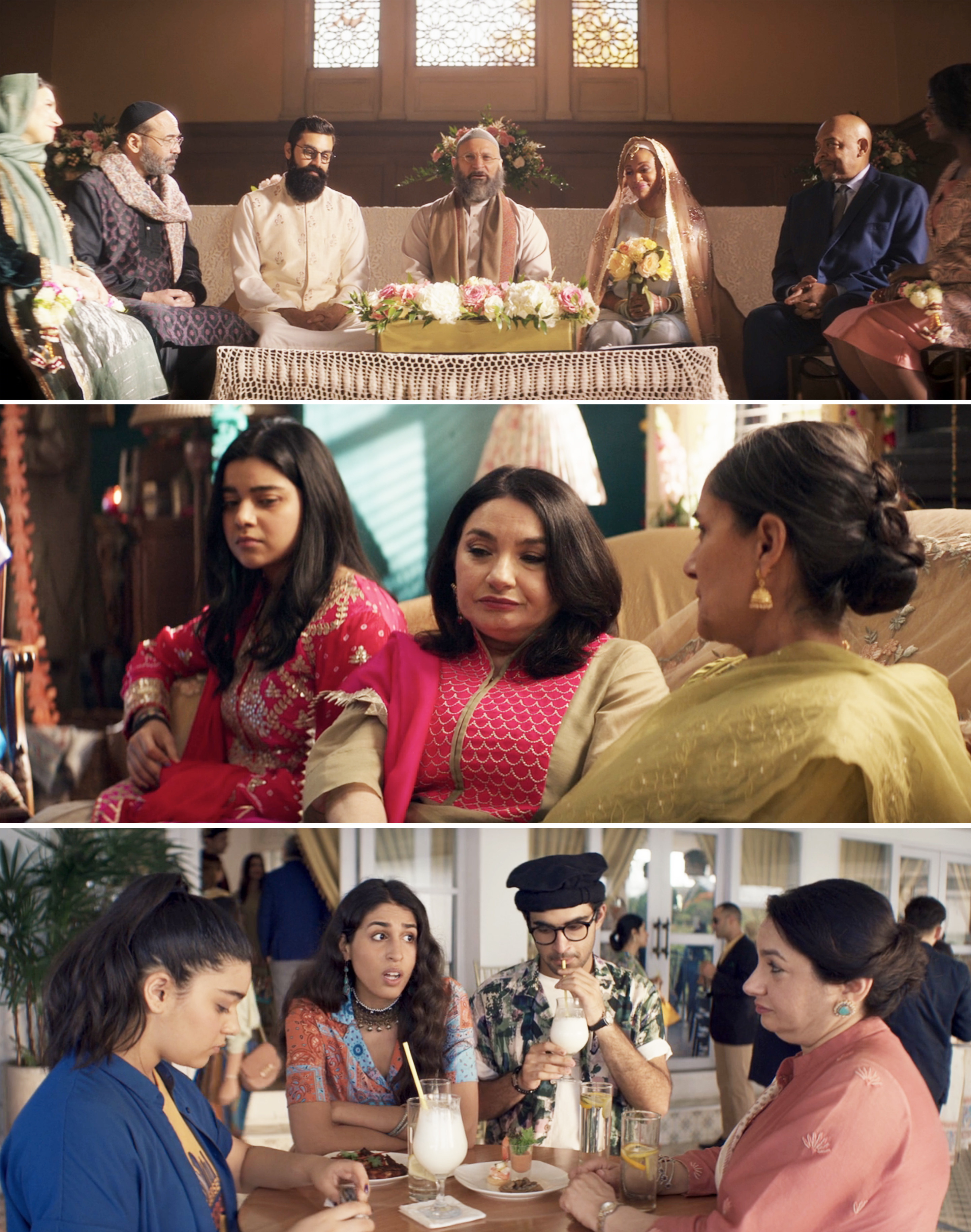 17.
In fact, the relationships between mothers and daughters became very important in telling Kamala's story, and it was something that the show loved highlighting.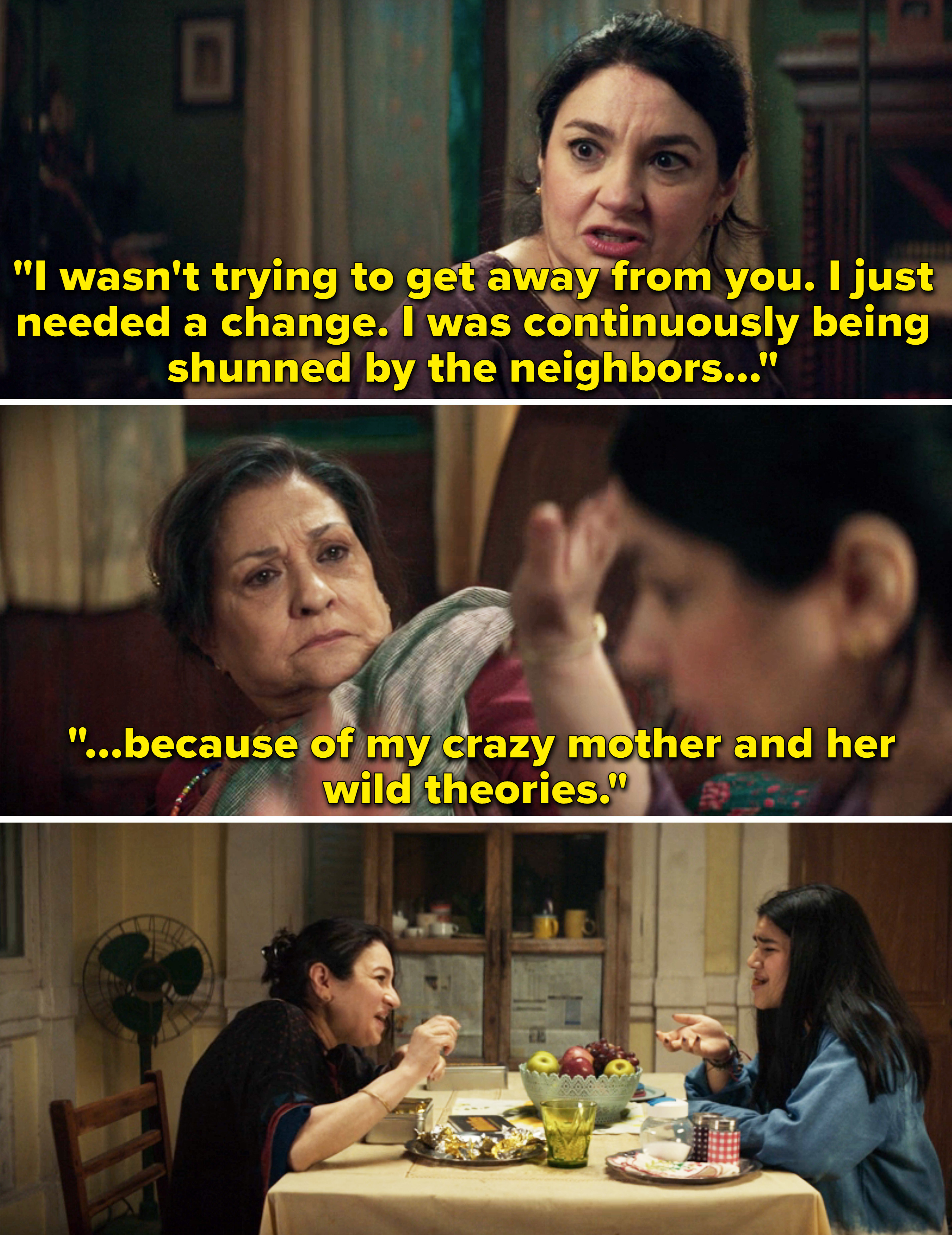 18.
Bringing Kamala's grandmother Sana to life in Episode 4 was very important for Sharmeen, and she said it was amazing to see Sana's "quirky" personality, which is rarely seen in "women from that part of the world."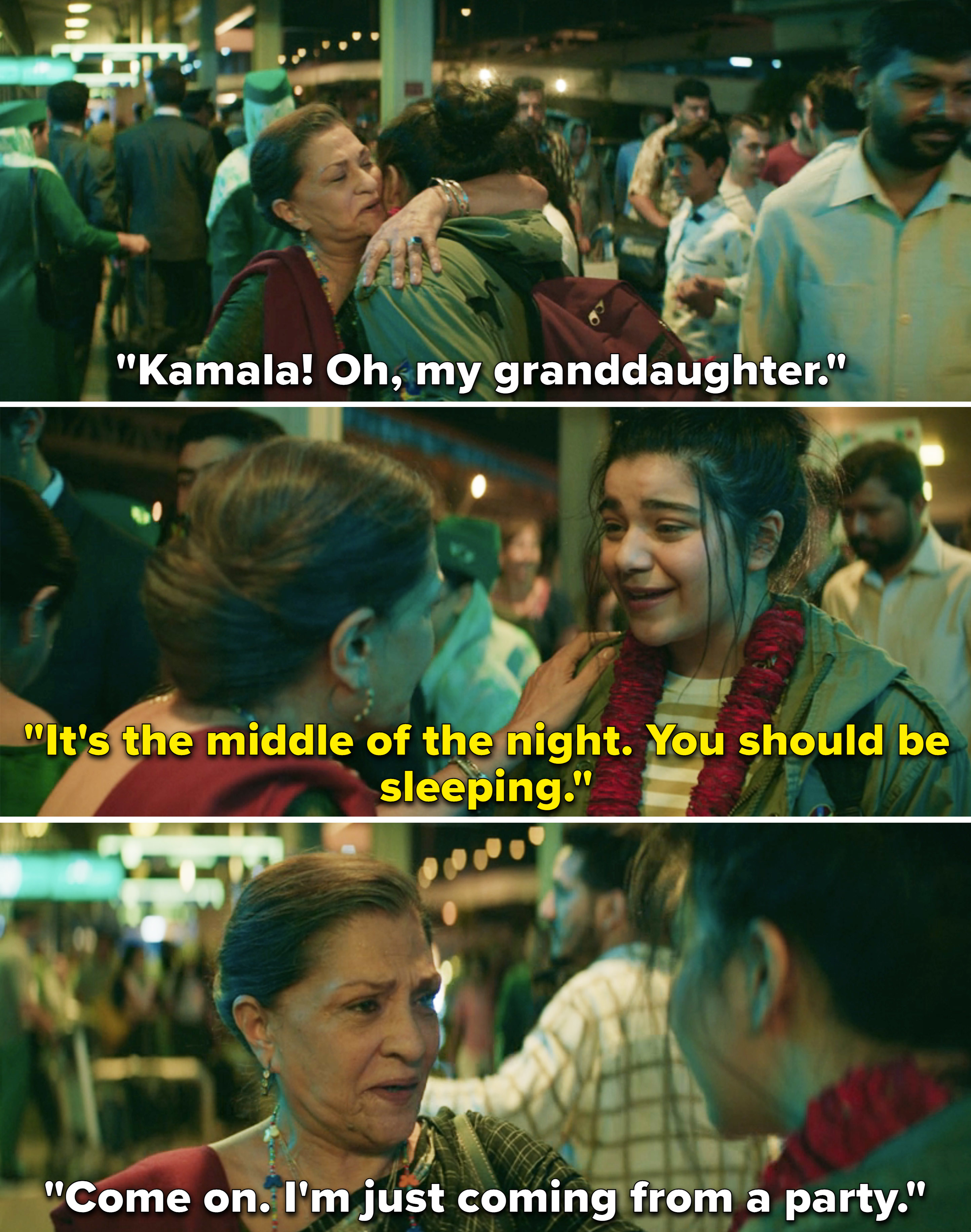 19.
Introducing Kareem in Episode 4 was a huge moment for Ms. Marvel, considering his character plays a big role in the comic books. It was important to showcase that Kareem and Kamala understand each other's background right from the start.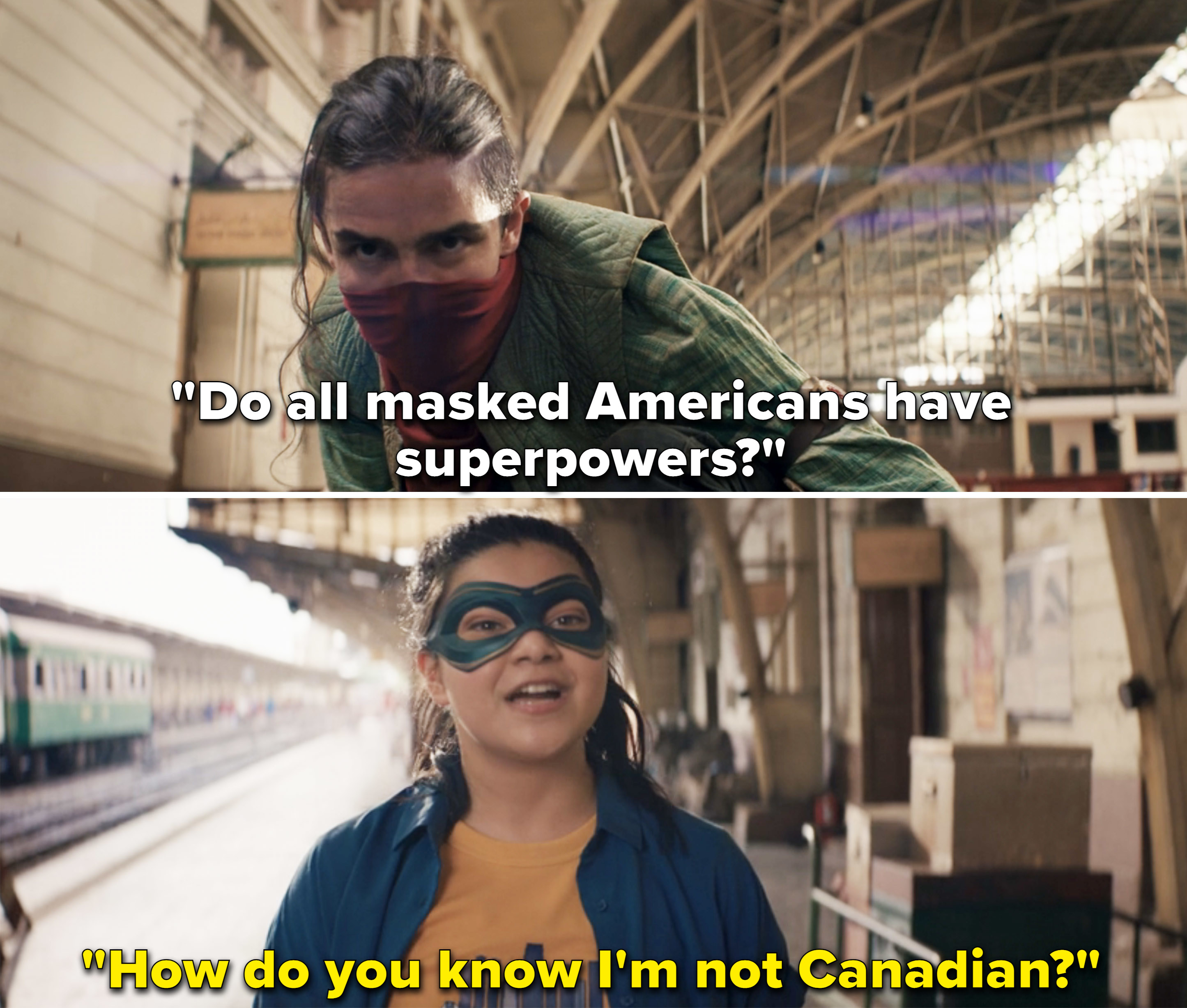 20.
Also, Kareem's introduction was important because it showcased that he's different than Bruno and Kamran. Unlike the two of them, Kareem is able to connect with Kamala on a deeper level.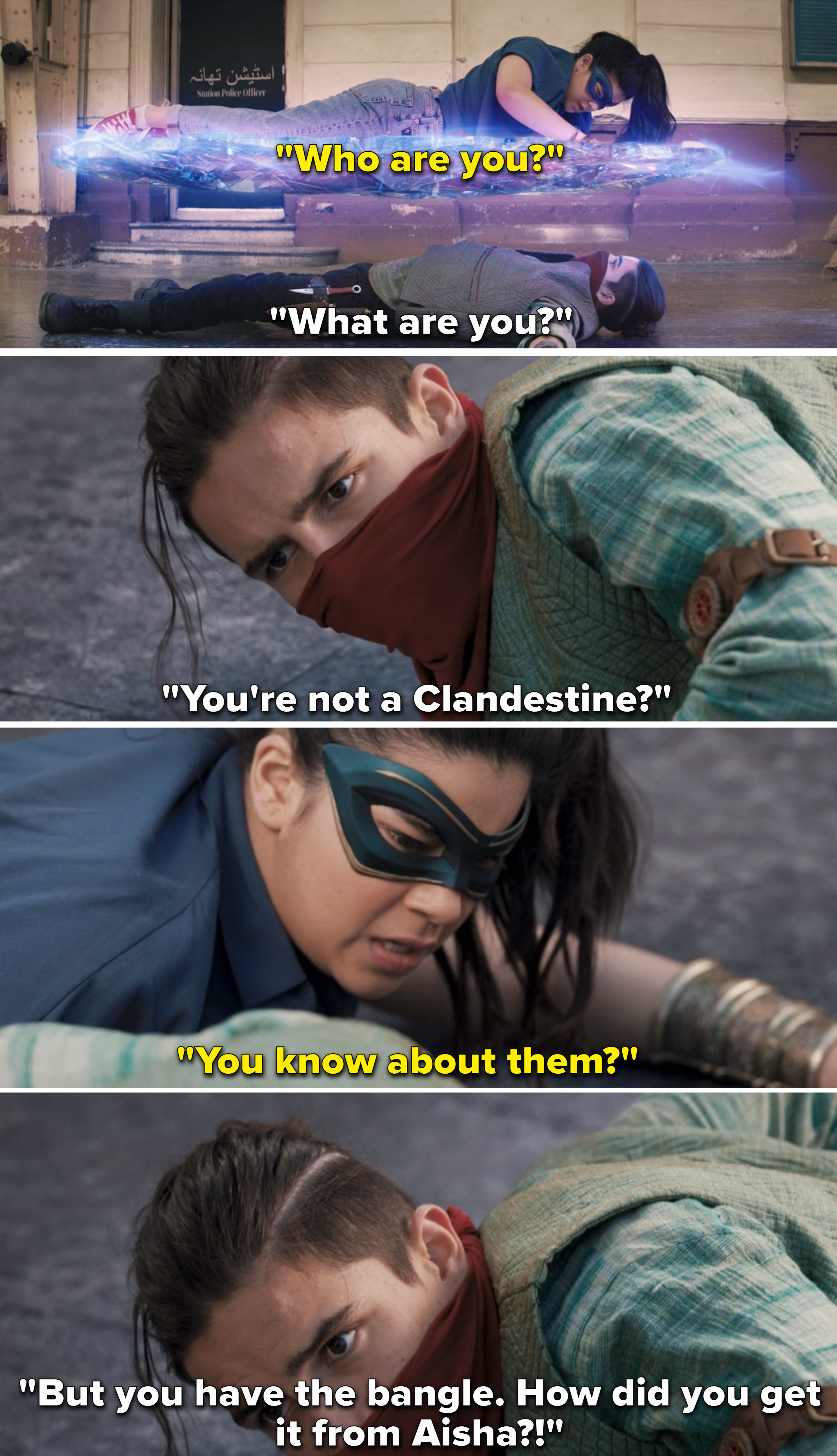 21.
And finally, for the big chase sequence in Episode 4, Sharmeen wanted to make sure it felt like audiences were "literally running through the streets of Karachi." Using props that could actually be found on the streets was key in making sure the chase felt authentic.