Shang-Chi and the Legend of the Ten Rings is in theaters now, and I can honestly say it quickly became one of my favorite Marvel origin story movies.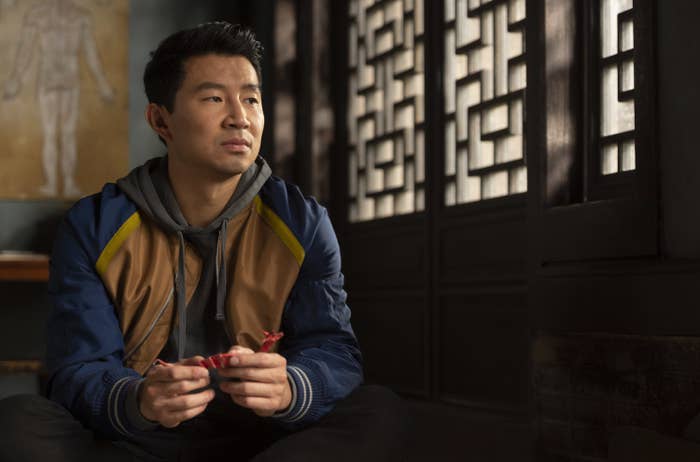 Not only are all the characters incredible and the fight choreography is simply stunning, but I left absolutely obsessed with Meng'er Zhang after her scene-stealing performance as Xialing.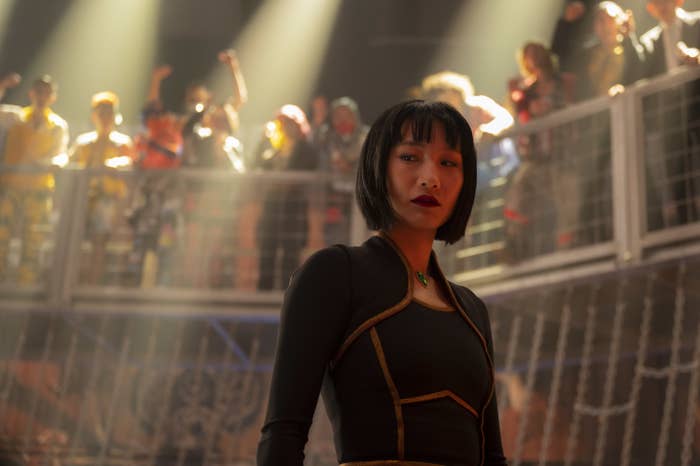 And like any good MCU fan, I went home after seeing the movie and learned everything there is to know about the entire cast, which is when I came across the adorable story of how Meng'er and her husband, Yung Lee, fell in love while filming Shang-Chi.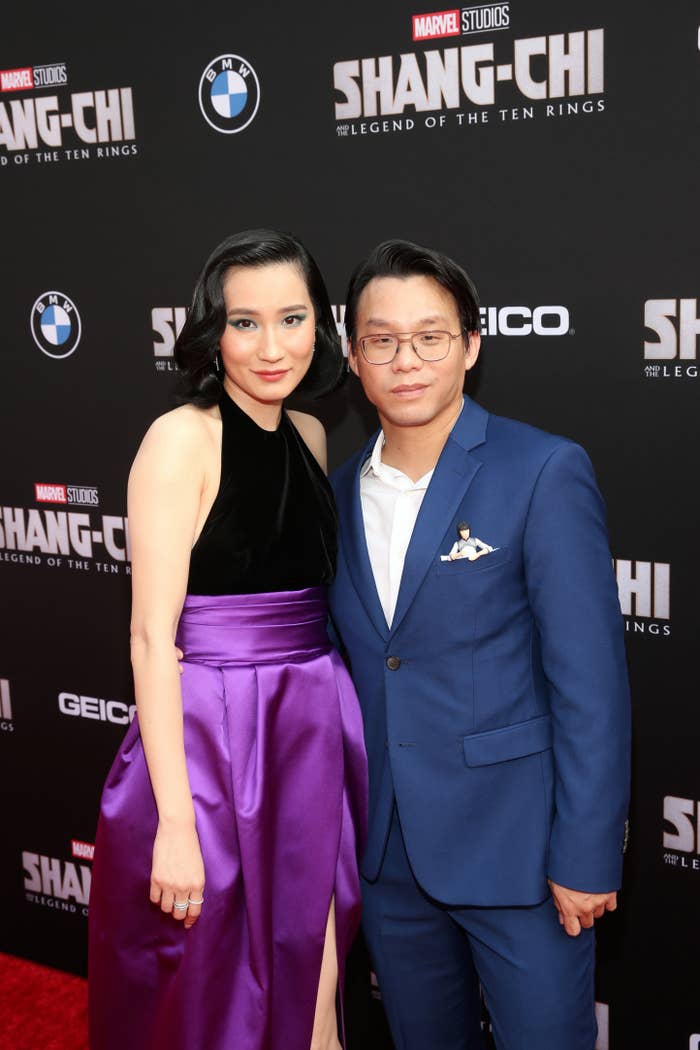 Yung Lee was one of the action designers on the Marvel movie and he and Meng'er met while on set — Shang-Chi was also Meng'er's first movie ever, which I just love.
"We didn't prepare anything for our marriage celebration, but the production threw a big party for us to celebrate."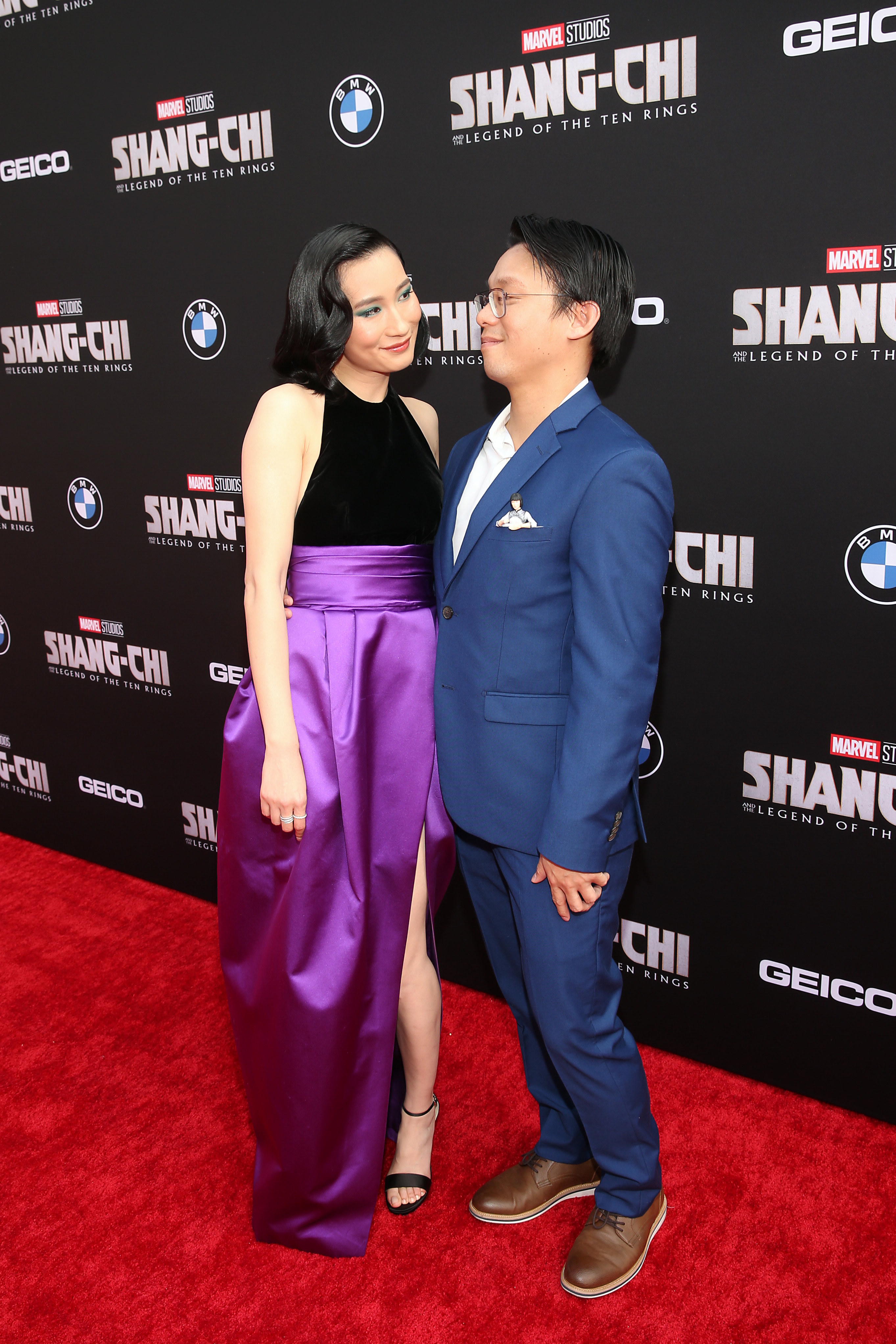 And if that isn't already the cutest thing ever, Meng'er revealed that Simu Liu and Awkwafina helped make their wedding celebration even more special.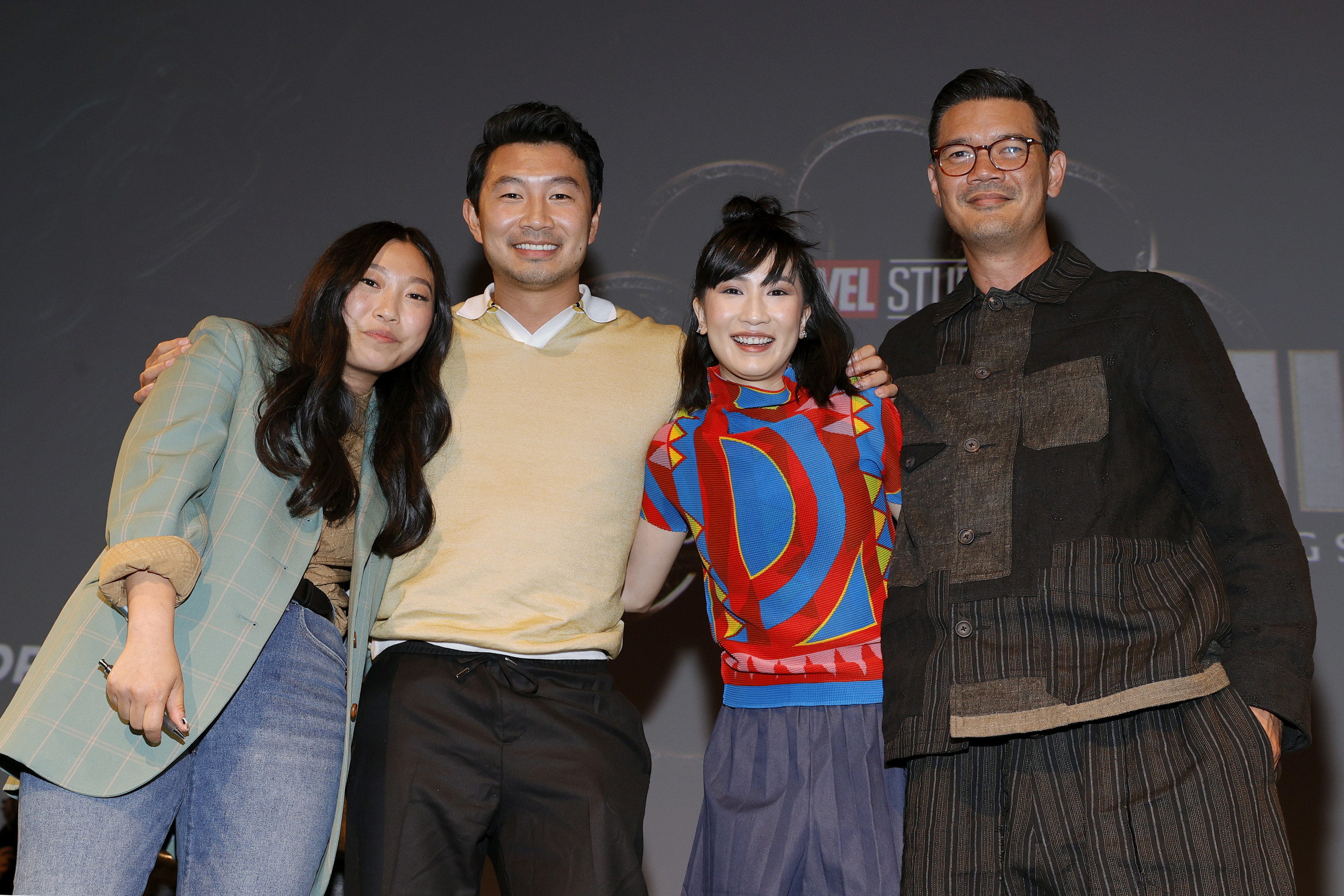 "The next day, Simu took us to Disneyland and the next, next day, Awkwafina booked a whole venue for us to celebrate. We had a big karaoke party and everyone was there; everyone sang. The next day, we all lost our voices."
"It's really an amazing memory. We were really like a big family."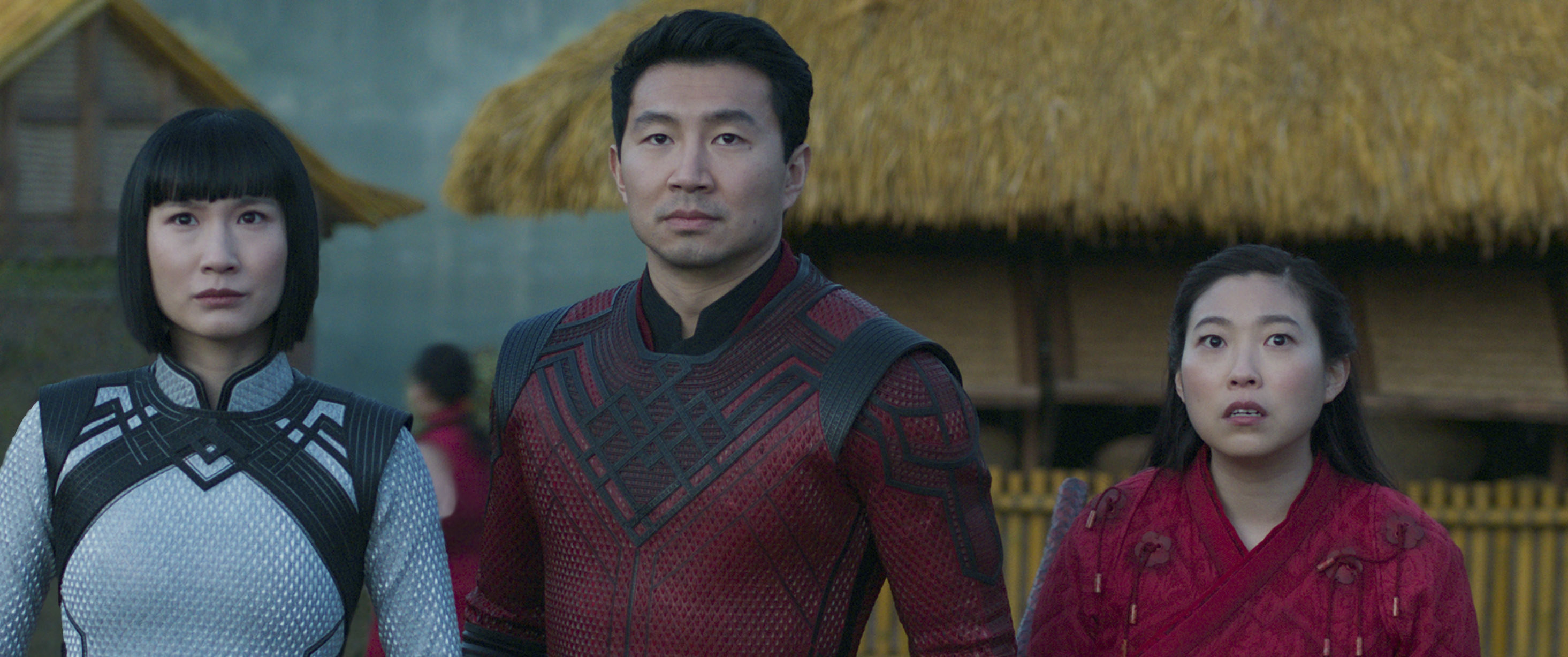 Yung posted some adorable Instagram photos back in May to commemorate their special wedding ceremony, and I'm absolutely obsessed.
He captioned the pictures, "No engagement, no proposal, no ring, just love. Because it's the only thing that really matters in marriage!"
"The love you give me is so pure, innocent, and without a speck of hesitation or doubt. I can always be my complete dumb dumb self with you, without judgement or fear of rejection. We sing the same song in our hearts, we ride the same wavelength."
Meng'er also posted a similar sentiment, saying, "Life with you is like in Disneyland: simply happy and full of exciting adventures!"
They also had a Funko Pop wedding cake, and it might be the greatest thing ever.
Technically, we still don't know exactly what the future holds for Meng'er in the MCU. But if the post-credits scene in Shang-Chi is anything to go by, we'll see Xialing again.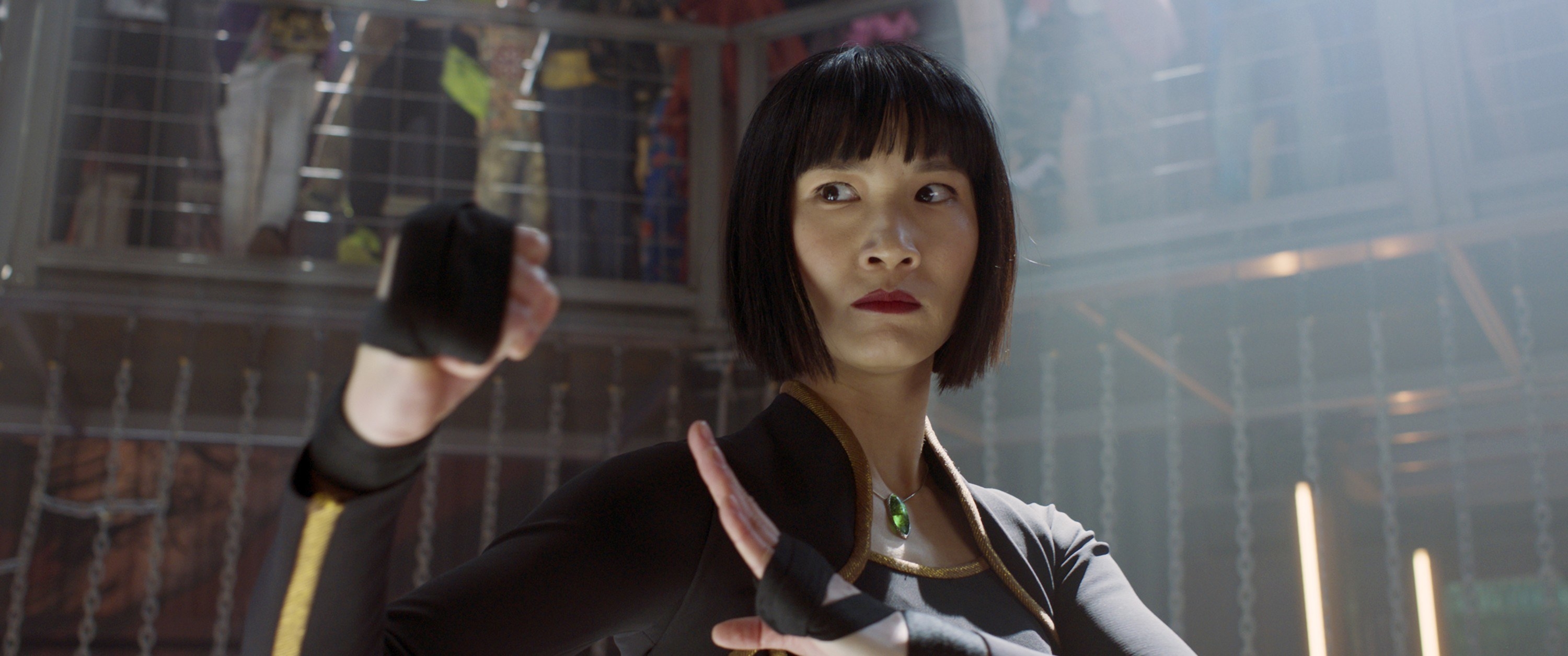 Whenever her next appearance is, there's a good chance that Yung will be in the crew. He's gotta be there, right?
Anyway, I love this Marvel Cinematic Universe love story and will now be telling everyone about Meng'er and Yung.