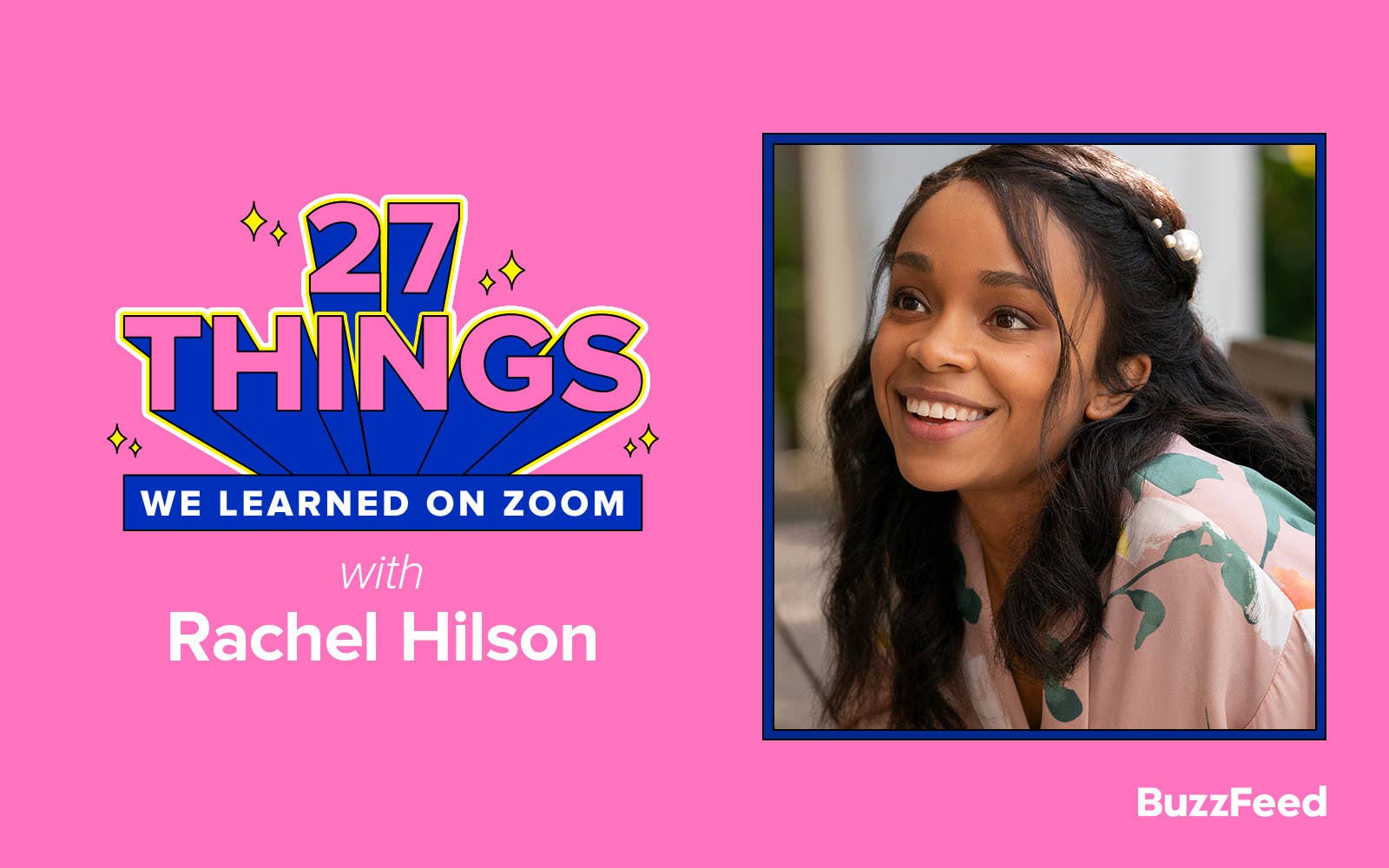 Love, Victor has finally returned for Season 2, and the show is better than ever. After an emotional Season 1 finale, this season dives deeper into not only Victor's coming-out journey, but it also beautifully explores the complex and amazing supporting characters.
To celebrate Love, Victor Season 2, Rachel Hilson sat down with BuzzFeed to chat about everything — like how "proud" she is of Mia this season, her favorite behind-the-scenes memory from Season 2, the best advice she got from Meryl Streep, and more. Here's everything we learned:
WARNING: There are spoilers ahead for Love, Victor Season 2!

1. First, do you remember what your audition was like for Love, Victor?
It all happened very quickly. I actually came in last. I was the last person to be cast because they had decided to go in a different direction with Mia. I went straight in and I read with Michael [Cimino] and Bebe [Wood]. I was very nervous. It was a big room with a bunch of producers and whatnot. I just remember thinking Michael was so cute and Bebe was so sweet. Afterwards, Bebe came out and just said some really kind things to me and made me feel really comfortable.
BuzzFeed: Did you have a chemistry read with Mason Gooding too?
No, it was just Michael and Bebe.
2. What's a role people would be surprised to find out you auditioned for but you didn't get?
So many. Actually, fun fact, I auditioned for Alexandra Shipp's character in Love, Simon. It's funny how that came full circle.
3. What is your favorite book-to-movie or book-to-TV adaptation?
Recently, I started reading Underground Railroad [by Colson Whitehead], and then I stopped and I started watching the new Amazon show. So, I'm intrigued by how that was adapted. Barry Jenkins is a genius, so I feel like it's gonna be a really solid adaptation.
4. In Love, Victor Season 2, Mia is trying to find herself — especially after Season 1, where a lot of her storylines revolved around Victor. How was it portraying Mia's journey this season?
Mia's definitely trying to figure out her place a little bit this season. I think that meant spending a lot of time working on herself, focusing on herself, advocating for herself, and kind of making mistakes and learning from them. In regard to her relationship with Victor, it's really cool to explore this idea of being really happy for Victor and really excited about his journey of being true to himself, and then also feeling like she was collateral and feeling a little hurt by the way their relationship ended. So, it's cool to explore that two-fold experience because it's very real.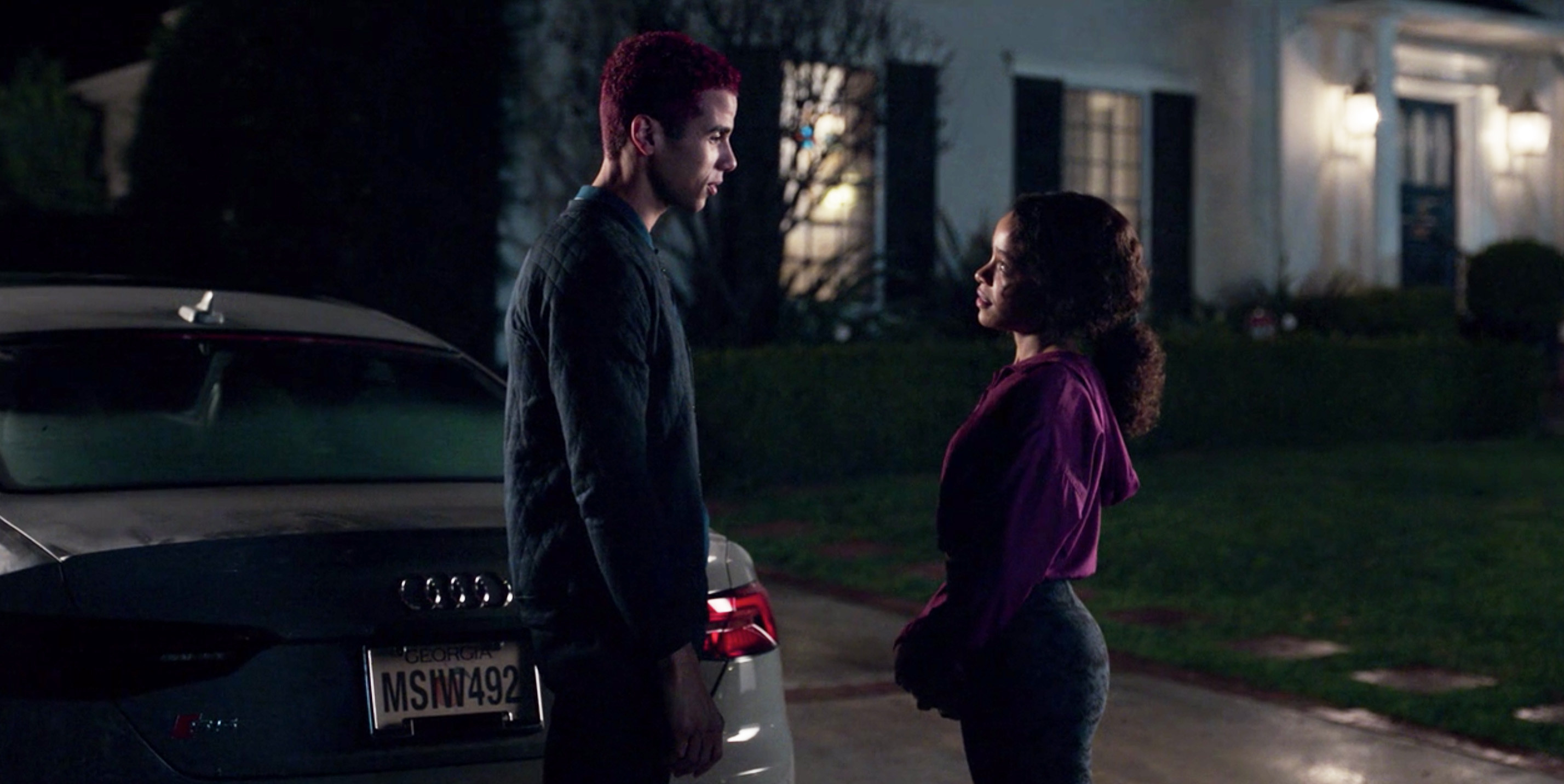 5. Do you have a favorite Mia and Andrew scene from Season 2?
I love all the scenes with Mason. He's so great. Honestly, he's a really great person to work with. Obviously, in Episode 5, the big cinematic moment outside of Mia's house is really fun and a fun culmination of this tension between them. Then, I really like the scene at the cabin with us where we talk about the universe. That was also fun to shoot.
6. Who have you been the most starstruck by?
Meryl Streep.
BuzzFeed: Where did you see her?
My freshman year of college, I went to see Sweeney Todd at Lincoln Center with Emma Thompson. Meryl was sitting a few rows in front of me and my friend and we went up and talked to her at intermission. She was great. It's always fun seeing other actors at, like, a Broadway show because it's like you are having this experience together.
7. What's the best piece of advice you've been given?
When I met Meryl Streep, my friend and I actually asked for a piece of advice, and she said, "Don't worry about your weight." I really loved that. I thought it was really poignant. I think it was cool because she really put herself in the shoes of me and my friend at 18 years old, and we were definitely self-conscious. I thought that was really cool.

Also, I heard this on a podcast, so it wasn't given to me directly, but it was a podcast where they were interviewing Zoë Kravitz, who I love. And she said, "Either you were always right for it, or you were never right for it," in regards to acting and getting a job. So that's a good one because I think it's true. We beat ourselves up after an audition or if we didn't get something or we think about what we could've done differently. I think it's always a matter of you were right or you weren't.

8. Mia's relationship with Veronica continued to grow a lot this season. How is it working with Sophia Bush?
Oh, I love Sophia! She's so cool. She's such a wonderful actress and just so present. Even off screen, she's just so cool. I'm always fascinated by the new things that she's doing. She's quite the activist, so I love to pick her brain about certain things and ask her what she's reading. She's great and it's so incredible to get to work with her.
9. One of the biggest moments for Mia this season is when she tells her dad she doesn't want to move, but then he takes the job in California anyway. How was it playing that storyline?
It's one of the big moments for Mia this season because she really decides to advocate for herself and not just bend to other people. So I was really excited for Mia and really proud of her that she was taking a stand and really speaking up for herself. Her dad not listening to her was definitely a twist and it was hard to see that her voice was still not enough for her dad and that she wasn't heard. The writers are great and I'm excited to see what happens next for her.
10. Season 2 also ends with a pretty big cliffhanger for Mia, where she decides to go find her mom with Andrew. Where do you hope to see that storyline go?
I'm excited to see where that goes. I hope however it goes, it's healing for Mia. I'm not really sure what [the writers] are gonna do and how that's gonna affect her relationship with Andrew too.
11. Do you think Mia finding her mom is going to change her dynamic with Veronica at all?
You know, I don't think so. I think Veronica just wants to be a support to Mia. I think that includes her embracing a potential relationship with her mom. I don't think Veronica is trying to take the place of her mom or anything. So yeah, I don't think that'll affect their relationship too much.
12. Do you find it easier to play Mia on Love, Victor compared to playing a young Beth on This Is Us, where you're really looking to Susan Kelechi Watson's performance?
Yeah, I wouldn't say "easier" is the word, but they're just different. I love playing both of these characters. Mia is definitely more of my own, but I love playing Beth because I love having something to work from, like Susan's performance. It's a challenge in a really fun way. They're both challenging in different ways, I think, and I love both of them for that reason.
BuzzFeed: Did filming This Is Us overlap with Love, Victor?
Yeah, a little bit in the beginning and it did last season as well. It's the same producers, Isaac [Aptaker] and Elizabeth [Berger], which is really cool. So, they were always able to make it work.
13. What's a movie or TV show that made you want to become an actor?
Center Stage with Zoe Saldana. I used to be a dancer, so I feel like when I watched that I was like, "Oh wow, you can dance and act."
BuzzFeed: And you ended up perfectly doing exactly that for Beth on This Is Us.
Yes! It was so great and perfect.
14. Who was your favorite TV or movie character growing up?
Raven Baxter from That's So Raven and Tia and Tamera on Sister, Sister.
15. And what were your favorite TV shows growing up?
I was a big fan of Arthur, so I loved D.W. Also, Rugrats.
16. Who was your childhood celebrity crush?
I don't know if this was my sister's or mine. I might be adopting hers, but we loved Corbin Bleu. All of the Disney Channel Original Movie actors, honestly.
17. Who's your dream actor to work with right now?
Daniel Kaluuya.
18. Do you have a favorite behind-the-scenes memory from filming Love, Victor Season 2?
Oh, you know the song [laughs] "WAP"? Every time the director would say, "Alright, let's take it from the top," somebody would inevitably say, "Make it drop." And then it would just spiral from there.
19. You filmed all of Season 2 during the coronavirus pandemic. How was that?
I always think about the mouthwash between kissing scenes, which was just funny. All the new COVID protocols were pretty nuts. Lots of rules, which was great and we had a pretty seamless shoot.
20. Do you ever go back and watch your previous work?
Not really. I actually haven't seen Love, Victor Season 1. I saw the first episode and then I've seen clips of the other episodes. I think I'm gonna probably watch it whenever the show completely ends.
BuzzFeed: Did you watch This Is Us before joining the cast?
I did. I binge-watched it when I knew I was going to be on it.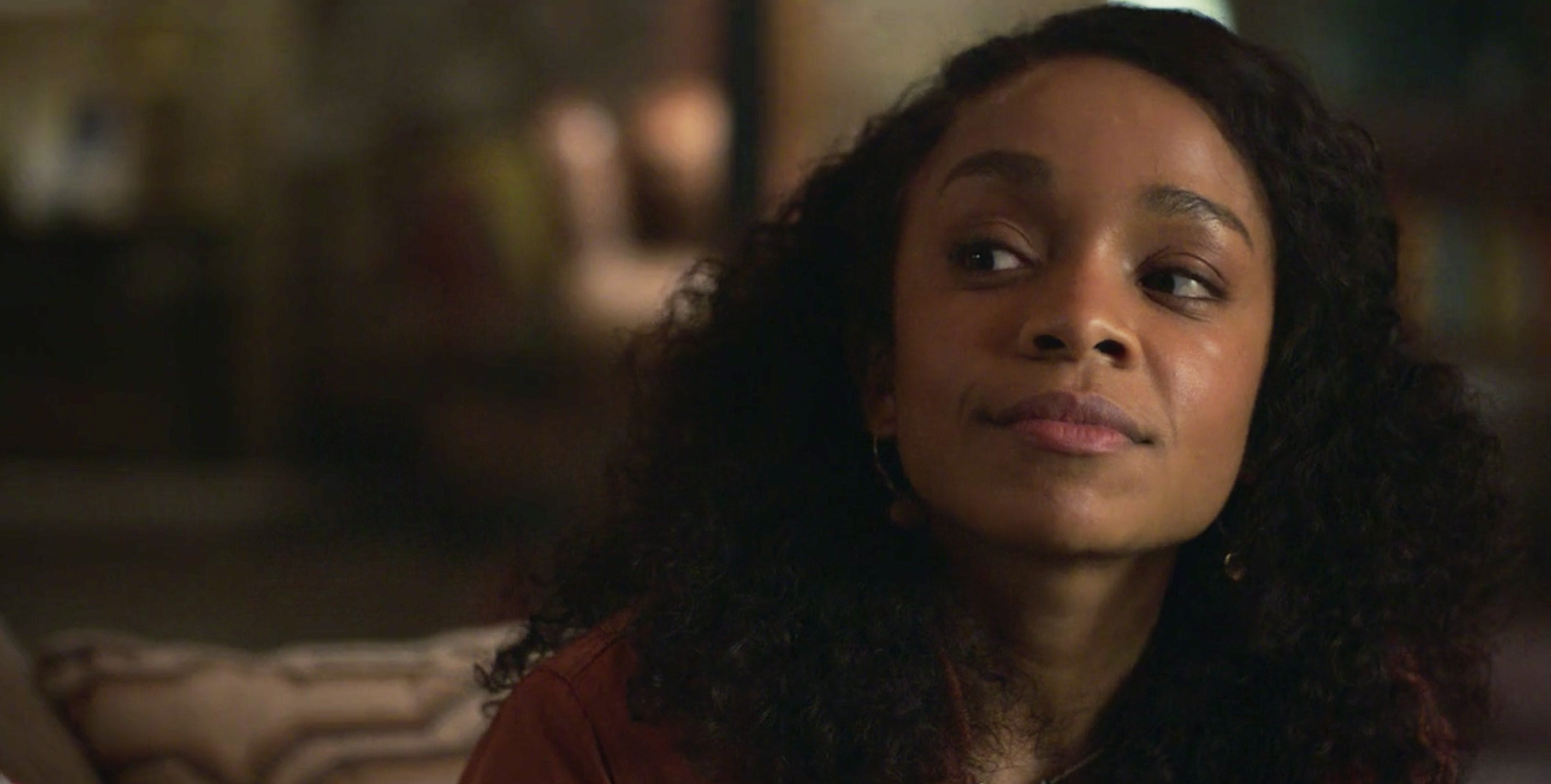 21. What's the last movie you watched?
The Woman in the Window.
22. Which emoji do you use the most?
The smiley sun (🌞).
23. What's your go-to coffee order?
Probably a matcha latte with oat milk and a little honey. I don't really drink coffee.
24. What's your favorite meal of all time?
I love sushi. Specifically, I love crispy rice.
25. And do you have a favorite meal your family made when you were growing up?
My mom is the best cook. I don't eat chicken anymore, but she'd make this really good chicken cacciatore. I haven't had it in years, but I think of that. Oh, and also candied sweet potatoes, which I would have as a meal.
26. What's your favorite fan story?
A few days after Season 1 came out, I got ice cream with George [Sear] and his sister, and we were all masked up, but we took our masks down to eat, and I just wasn't expecting people to have watched the show already and to recognize us. So that's one I always think about.
Oh, and one time I was hiking with Mason and, it was so weird, somebody was like, "Mason, I love your dog." Like, they'd seen his dog on his Instagram and they knew the dog's name. It's not really a story about me, but it was so bizarre to know that they knew so much.
27. And finally, which Love, Victor scene — either from Season 1 or 2 — are you most proud of?
[laughs] I'm proud that we got through that sushi scene because I kept dropping sushi. And then, it was hard, but it was really fun to shoot the scene where Mia catches Victor and Benji. Actually, it was very cold that night. That was just quite a moment for the show. It was great to work on.
Be sure to catch Rachel in Love, Victor Season 2, which is streaming now on Hulu.