It's been almost four years since The Vampire Diaries ended and we had to say an emotional farewell to some of the best TV characters.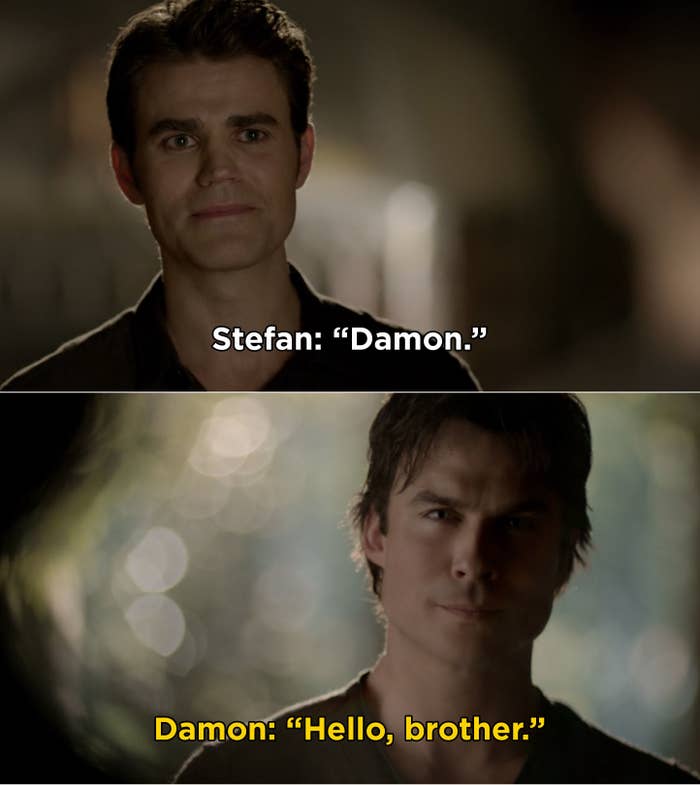 And while I'm still living in Mystic Falls by watching Legacies, I continue to miss all of the original characters that made TVD so special.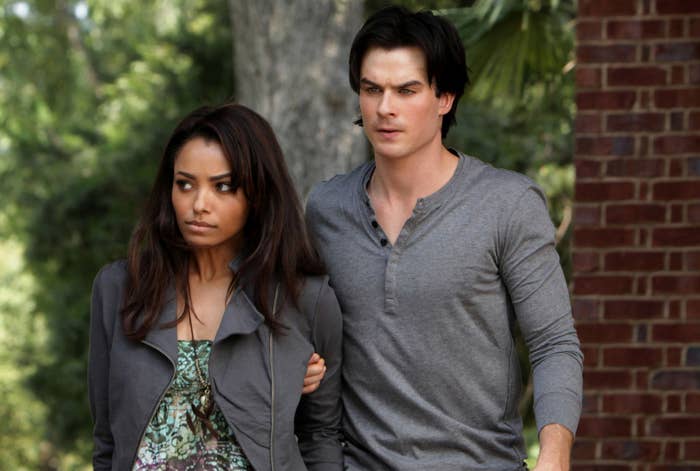 Namely, one of my favorite characters of all time is Caroline Forbes, and I keep praying that she'll make an appearance considering her children, Lizzie and Josie, are two of the main characters.
Well, my prayers were kind of answered this week when Candice King reprised her role as Caroline for a voiceover during the final minutes of the episode.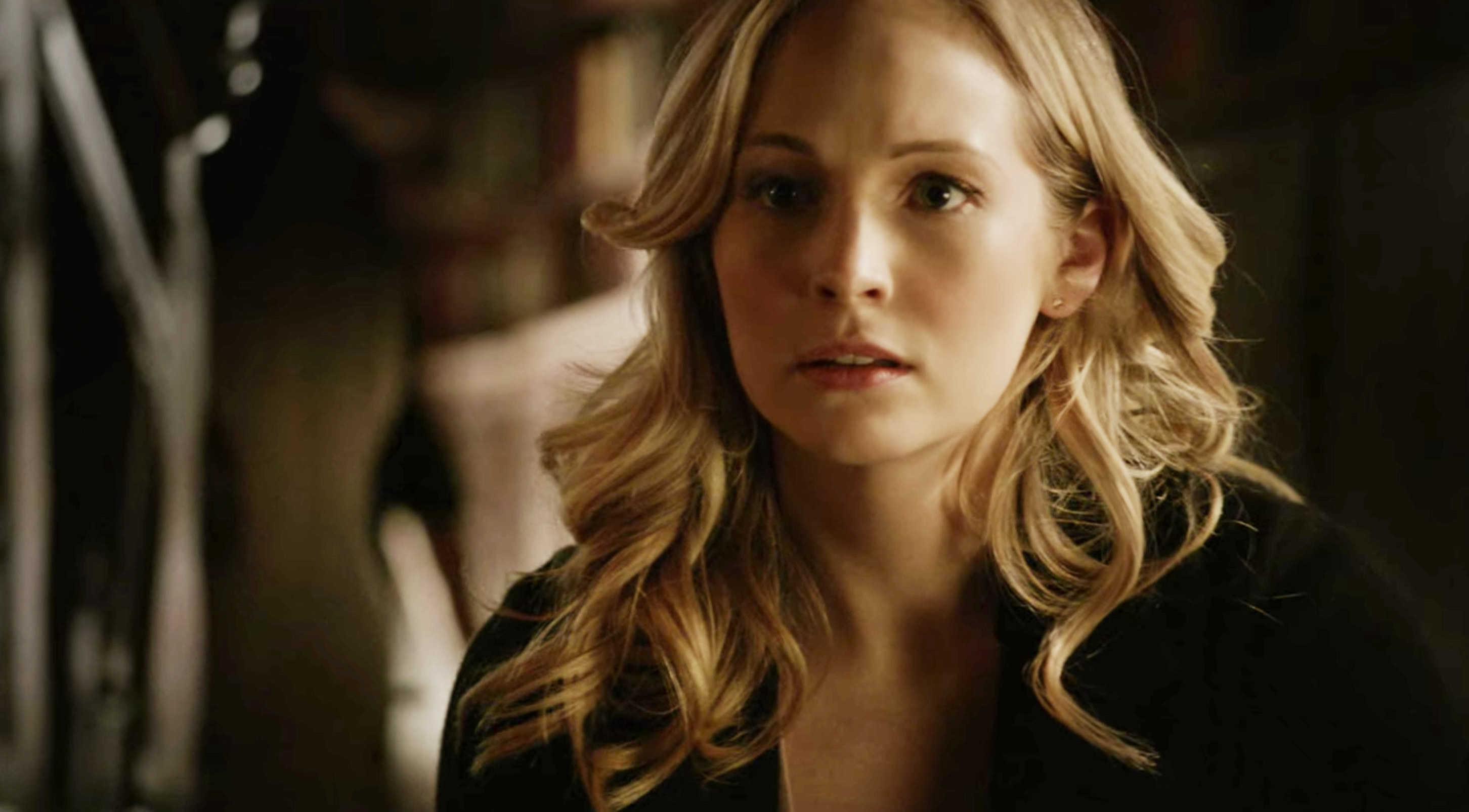 The episode entitled "Salvatore: The Musical!" hilariously focused on the Salvatore Boarding School putting on a musical about Elena, Stefan, Damon, Caroline, and their time in Mystic Falls.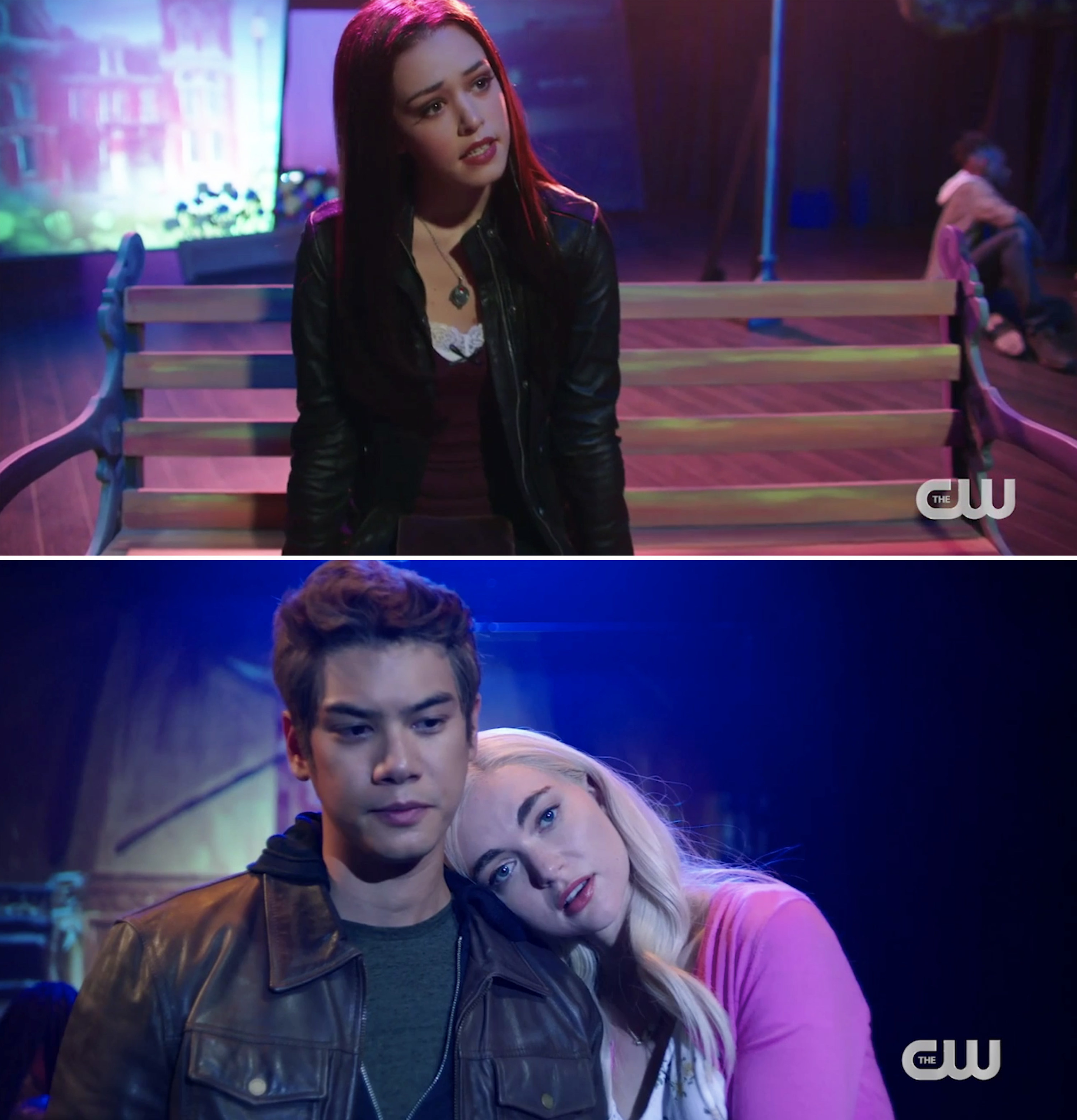 Candice King and Nina Dobrev even commented on Julie Plec's Instagram about the episode expressing how excited they were to see it.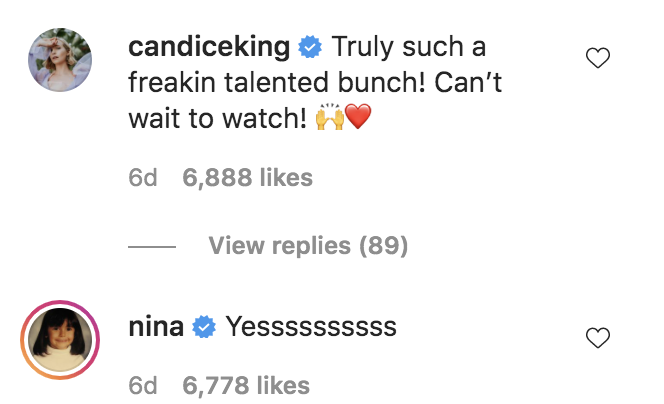 Anyway, during the episode, Lizzie is trying to come to terms with what she wants her future to look like and finding her purpose.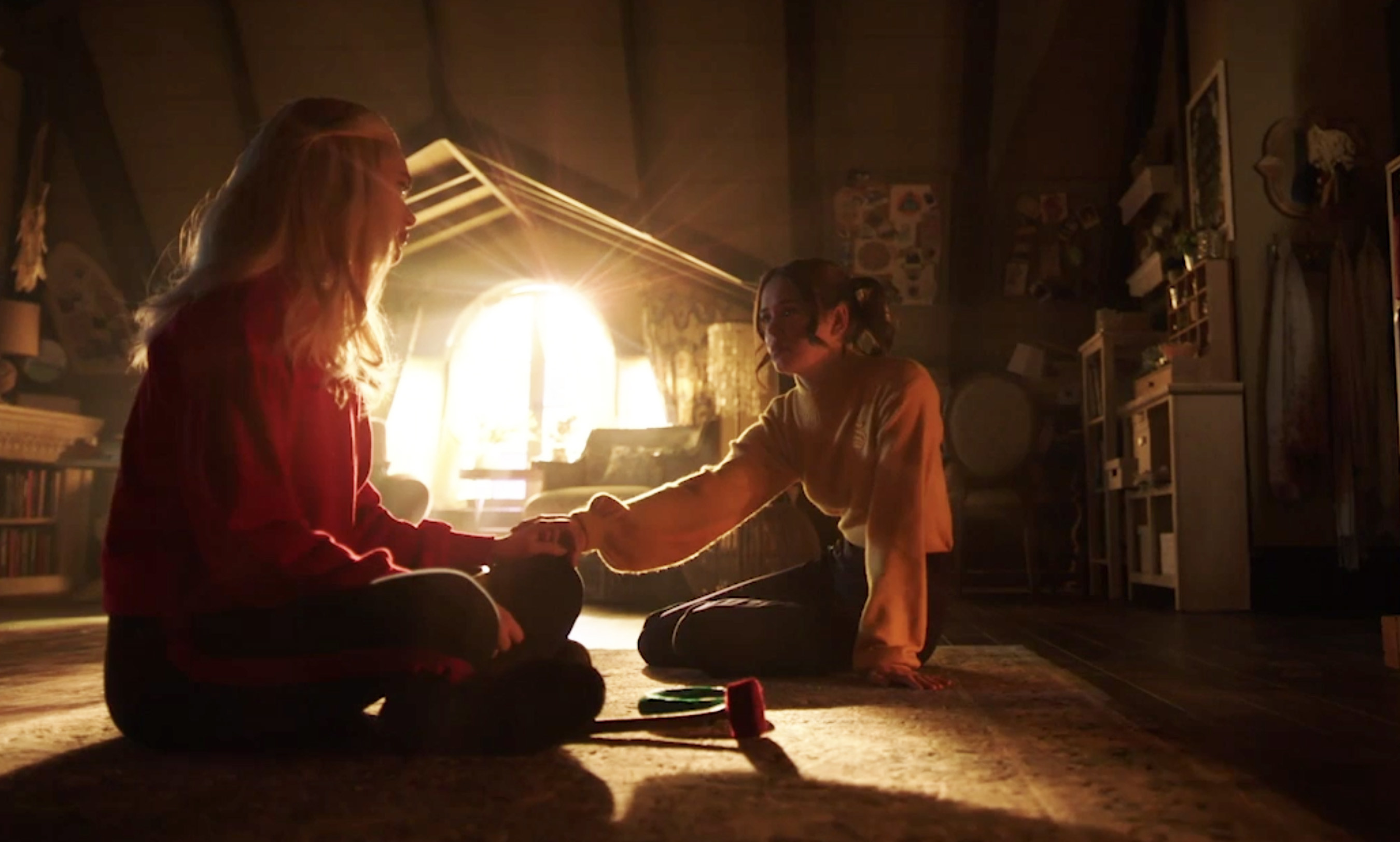 Some words of wisdom for Lizzie come in the form of a letter from Caroline, and unlike other mentions of Caroline in the past on Legacies, this is the first time we've heard Candice reprise her role.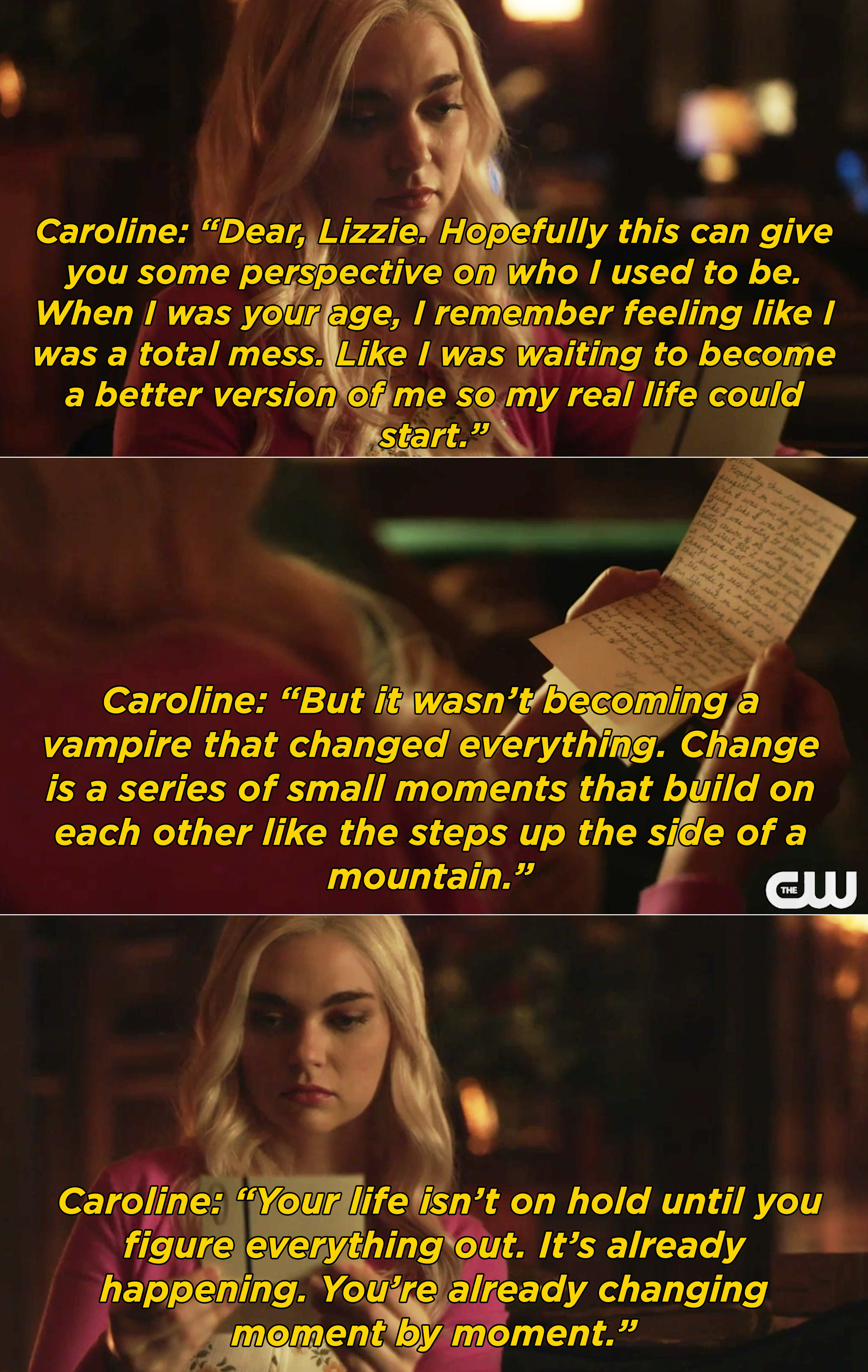 Honestly, I got super emotional and may have shed a few tears upon hearing Candice's voice.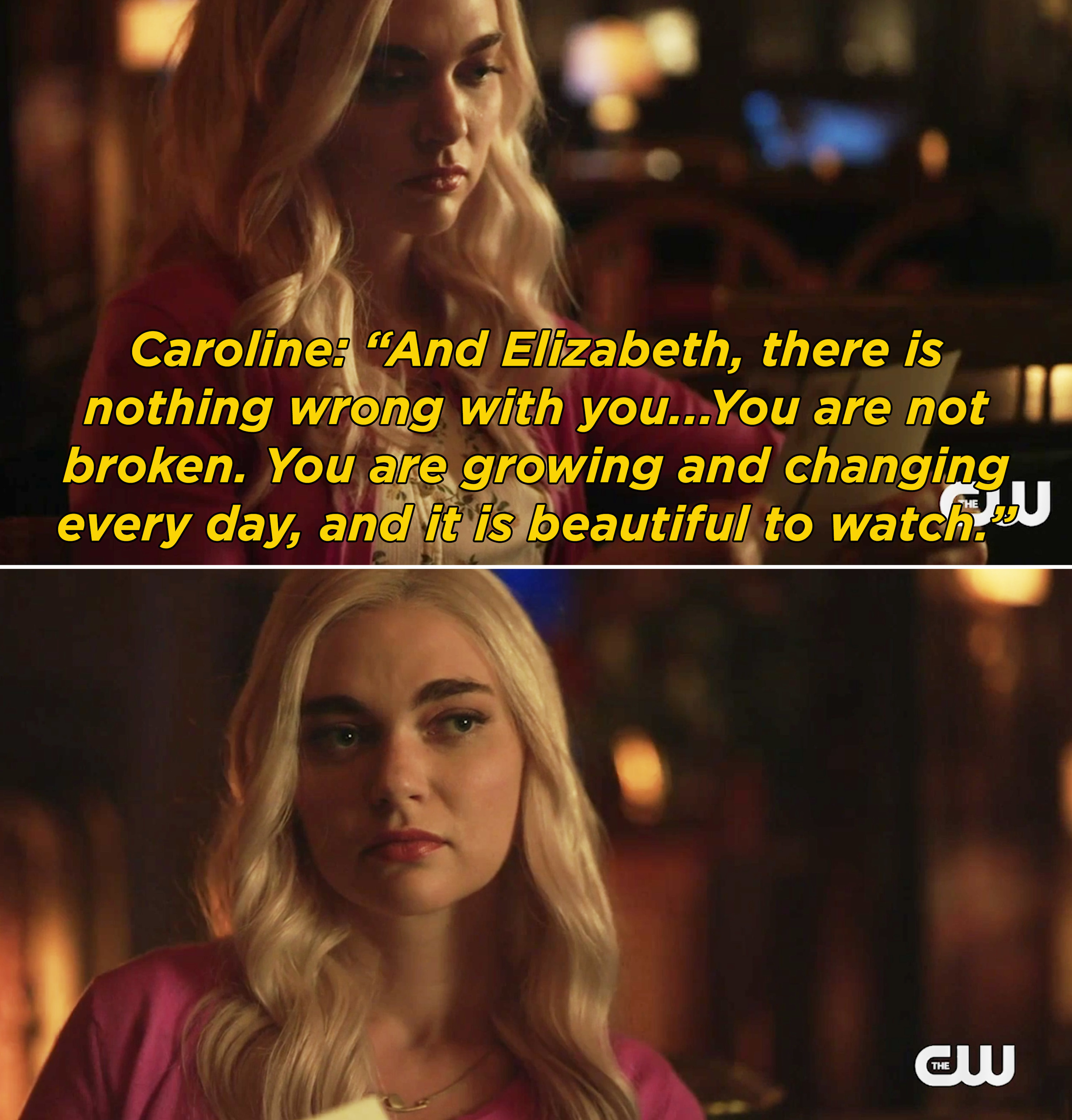 This isn't the first time Candice has returned to The Vampire Diaries universe after the series finale. She also appeared in several episodes of The Originals during the show's final season.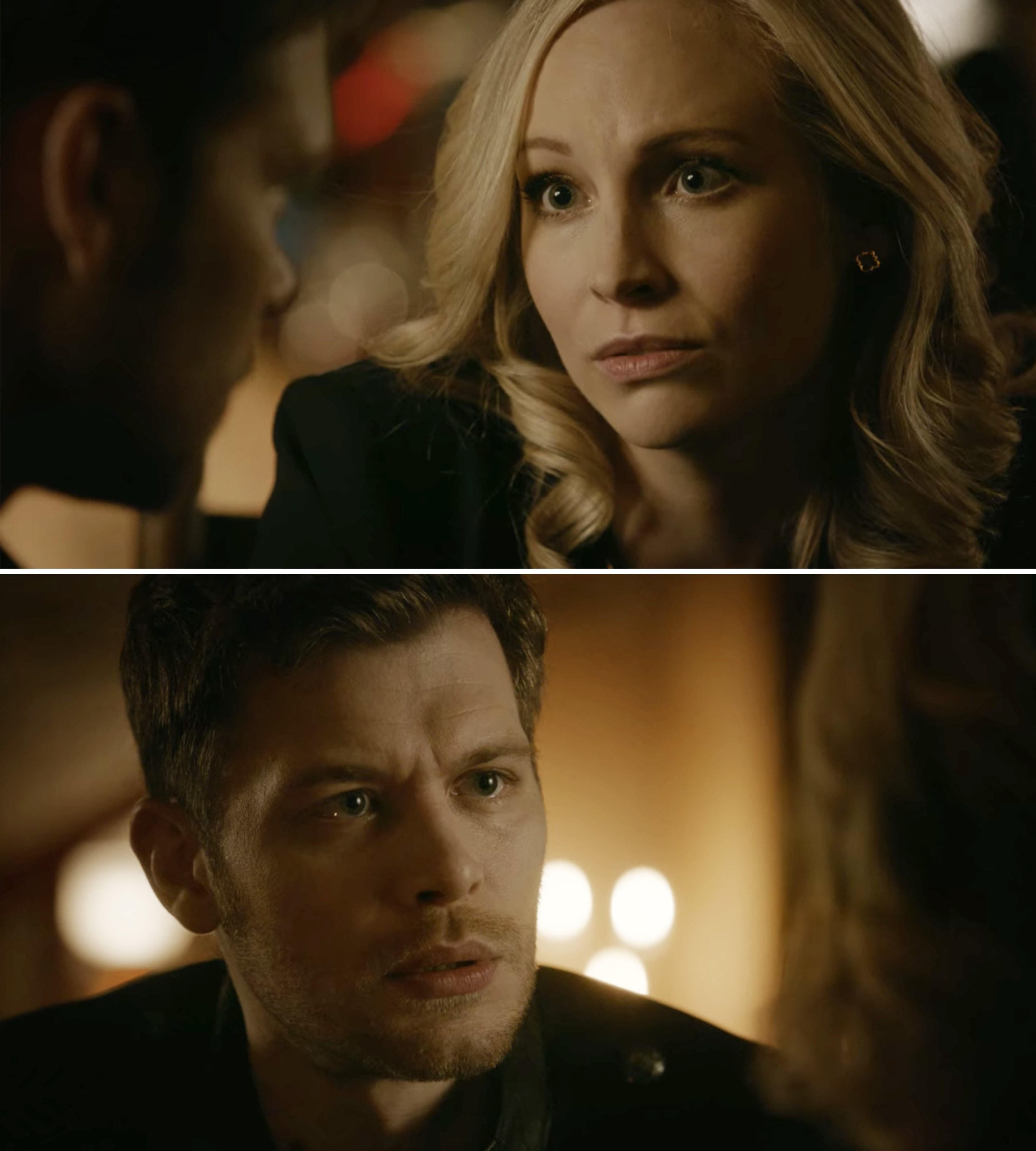 Basically, like me, everyone is freaking out about Candice's brief return as Caroline on Legacies.
Here are some of the best tweets about the moment:
3.
6.
7.
9.
10.
What did you think of Caroline's voiceover? Are you like me and hoping she'll make an actual appearance soon? Tell us in the comments below!