Kai Parker Has Officially Returned To "The Vampire Diaries" Universe, And Here's What Happened
"Who is out there tonight, huh? Is that Damon? Bon-Bon? Katherine?"
🚨Warning: There are MASSIVE spoilers ahead🚨
So one of my favorite parts of Legacies is the fact that old Vampire Diaries characters and storylines continue to live on in this new show.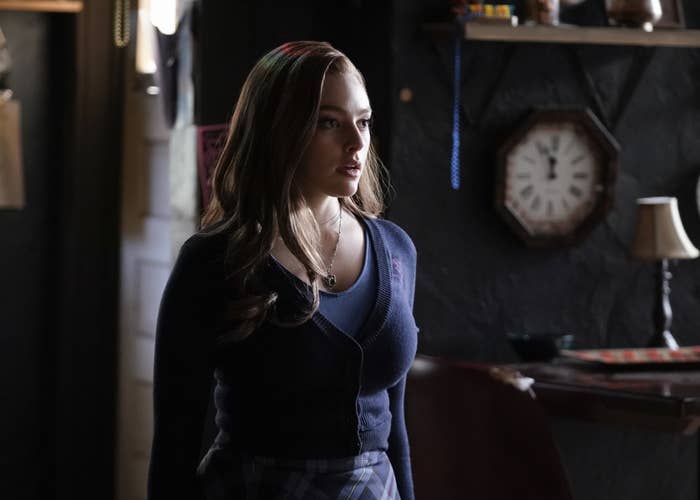 And since part of the series focuses on Alaric and Caroline's twins, Josie and Lizzie, it was only a matter of time until Kai Parker showed up.
If you need a quick refresher, on The Vampire Diaries, Kai wreaked havoc after he came back from a prison world and ultimately killed Jo, his twin sister and Josie and Lizzie's biological mom.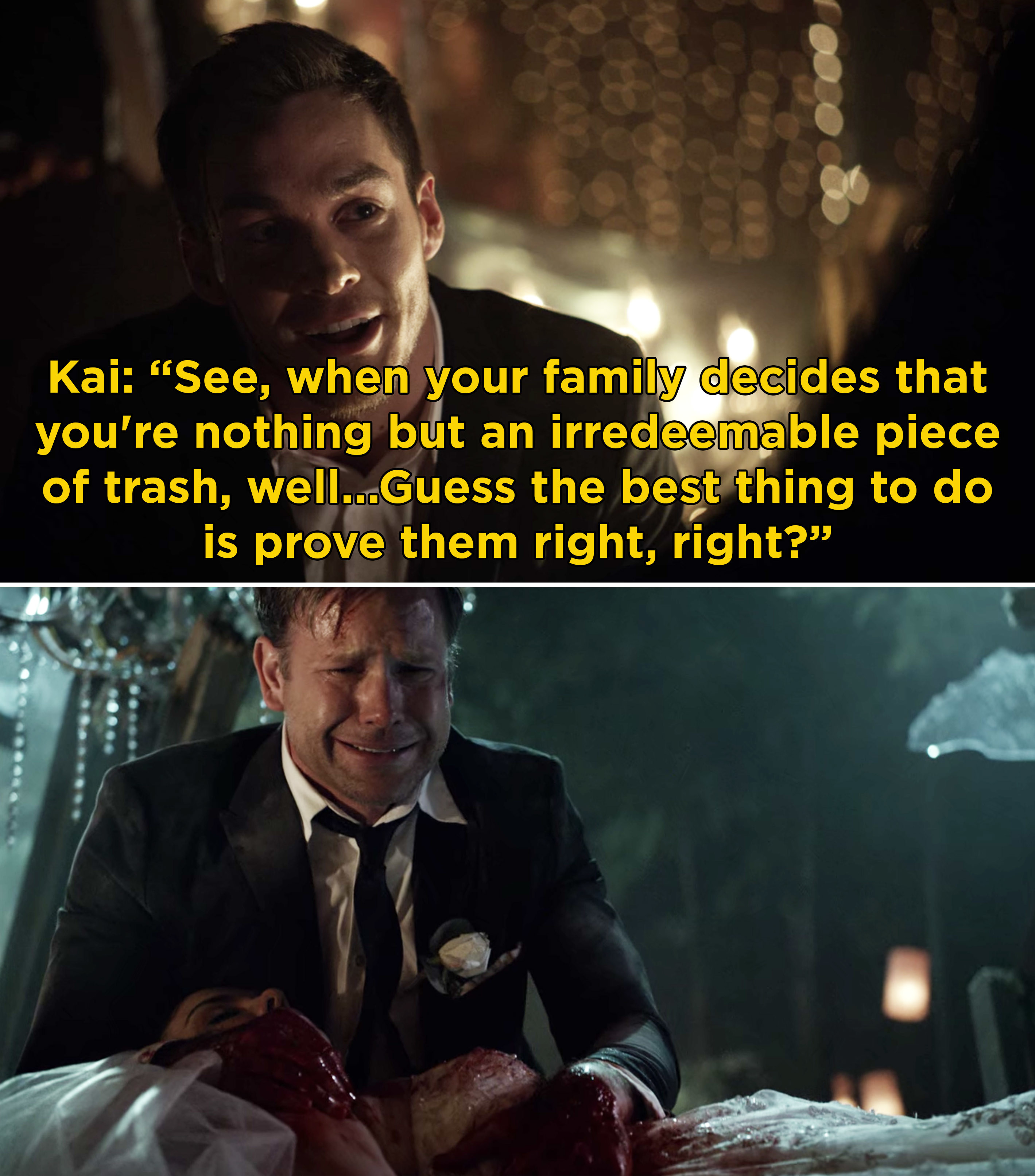 Ultimately, The Vampire Diaries ended with Kai being permanently banished to a new prison world that was created by Bonnie, Josie, and Lizzie.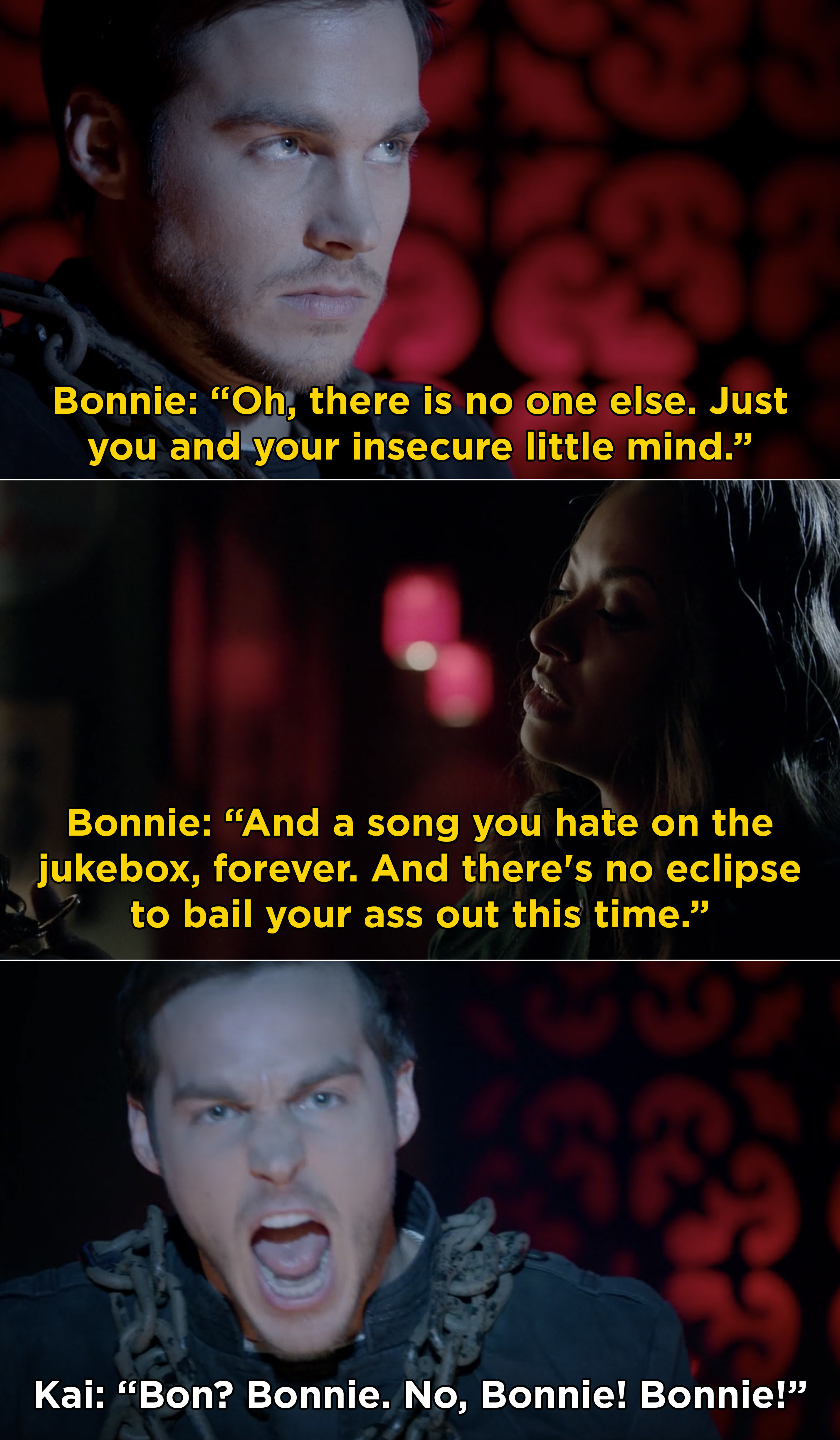 So cut to this season of Legacies, when Alaric, Josie, and Lizzie were sent to the exact prison world Kai's stuck in.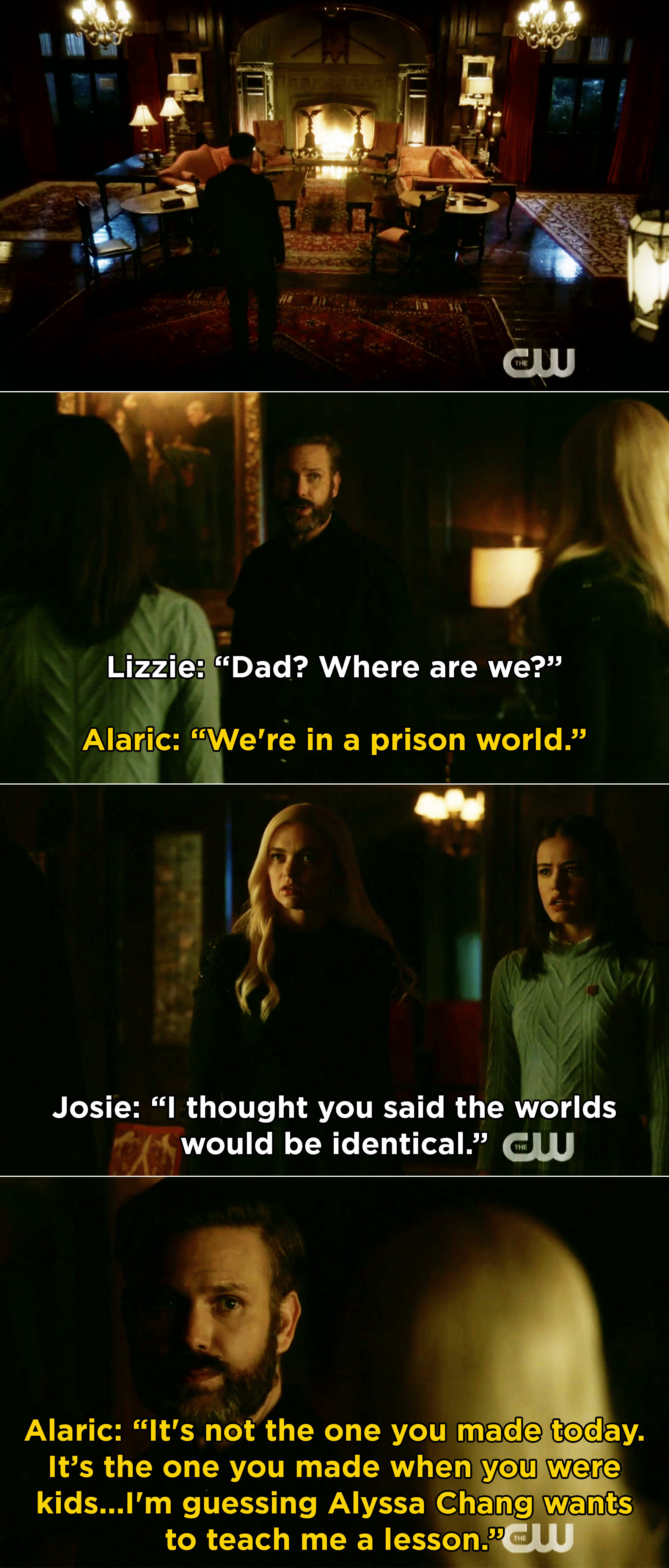 The most recent episode picked up with Alaric venturing to find Kai in the same spot Bonnie left him in years ago, and of course, he was gone and he recorded a video.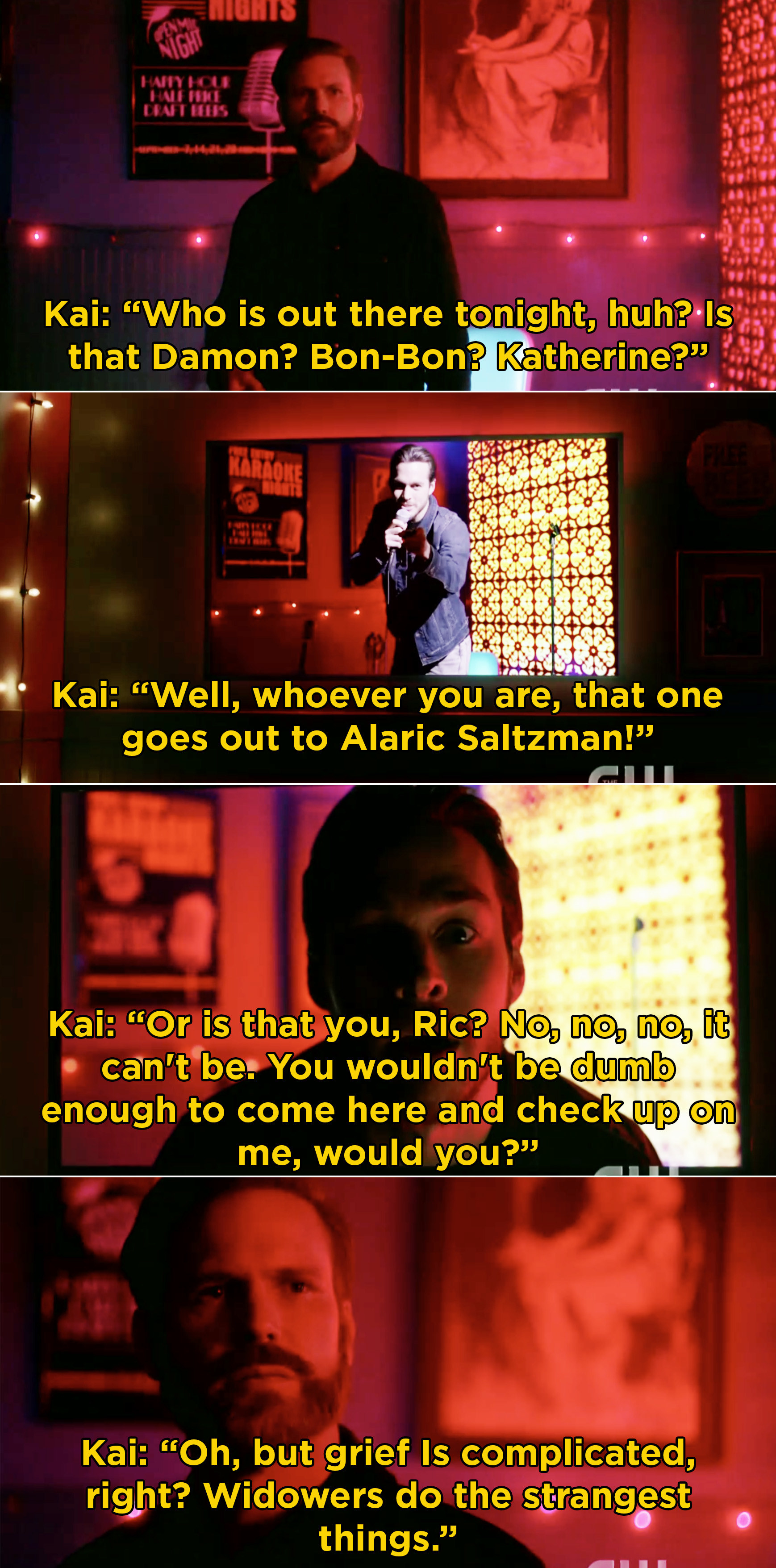 Eventually, Kai and Josie come face-to-face and TBH, I was equal parts excited and super nervous for what was to come.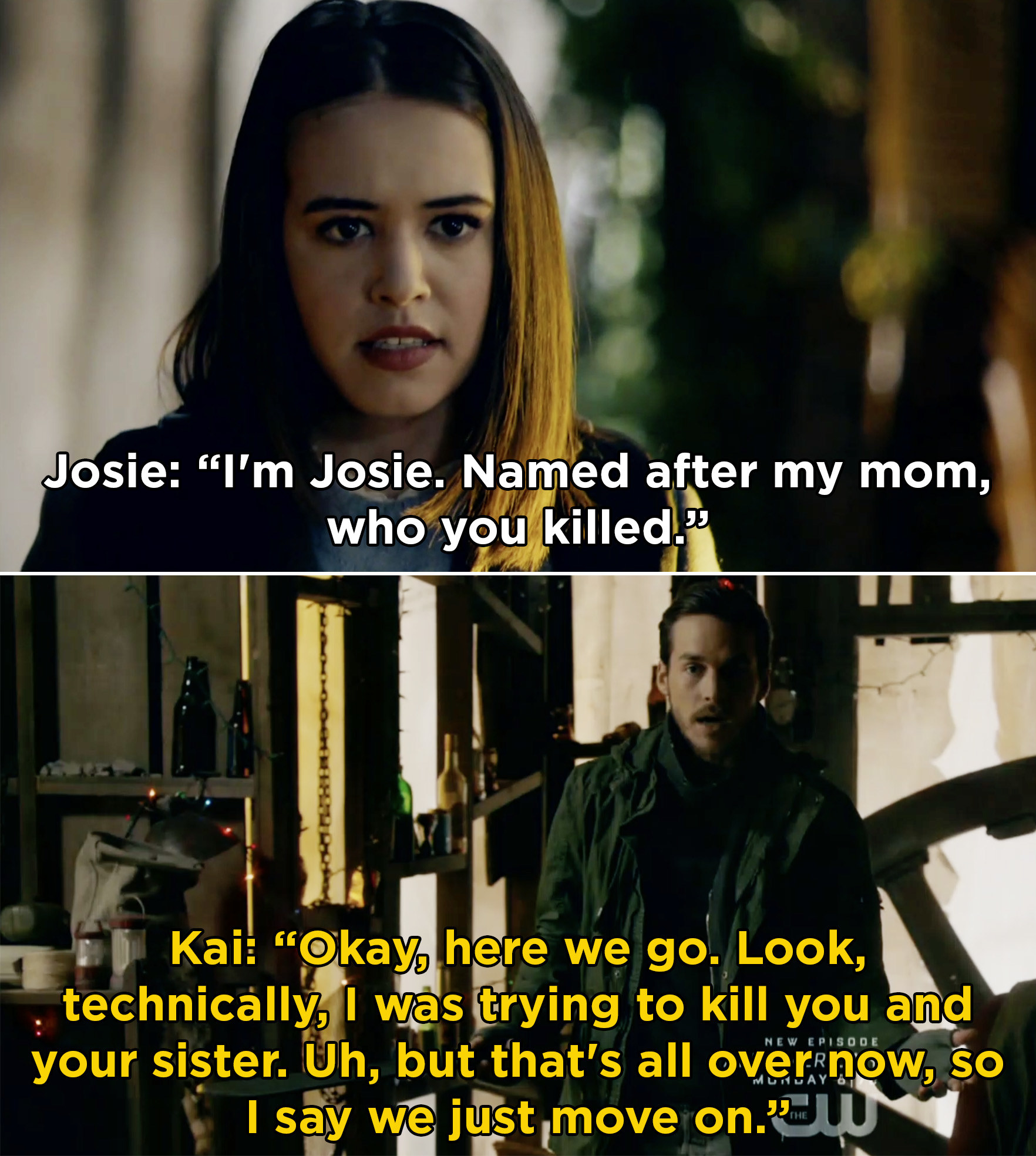 Josie quickly makes the mistake of trusting Kai, who tells her that he can help her, Alaric, and Lizzie escape this world.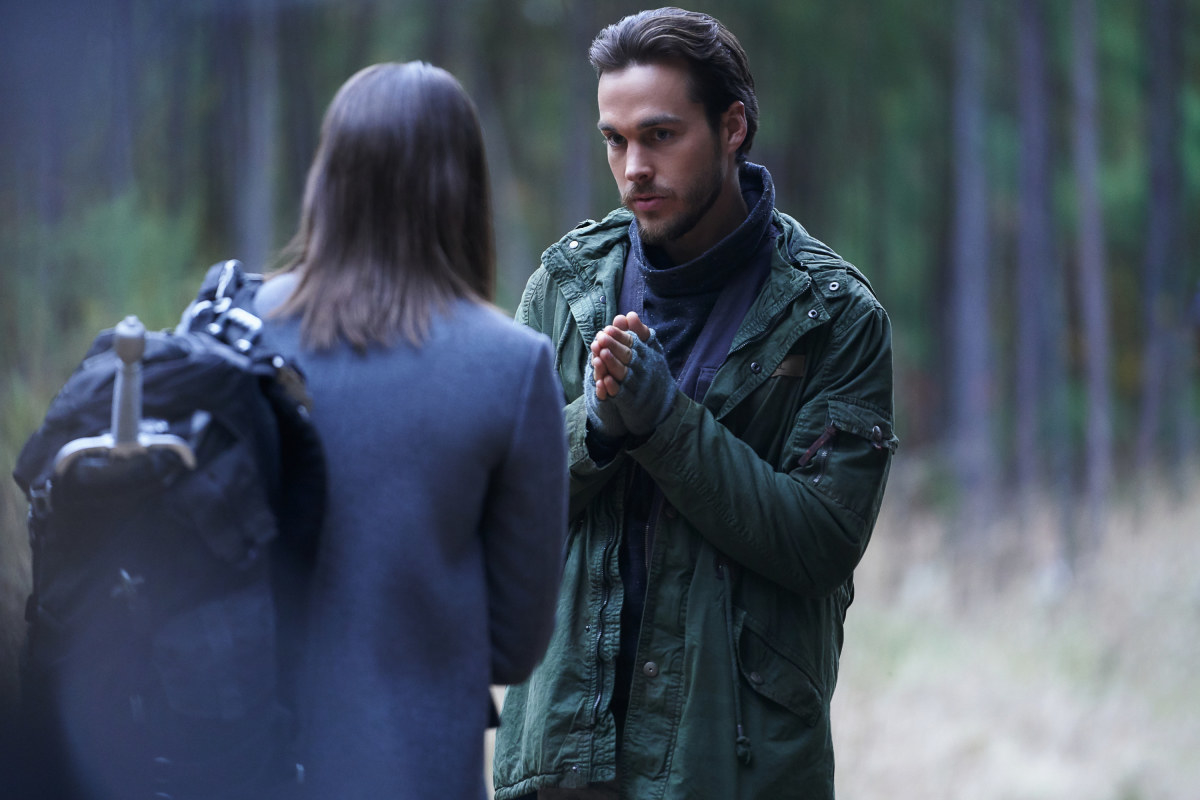 In a typical Kai Parker-fashion, he actually has an allegiance with some of Alaric's ex-students that were banished to this prison world too.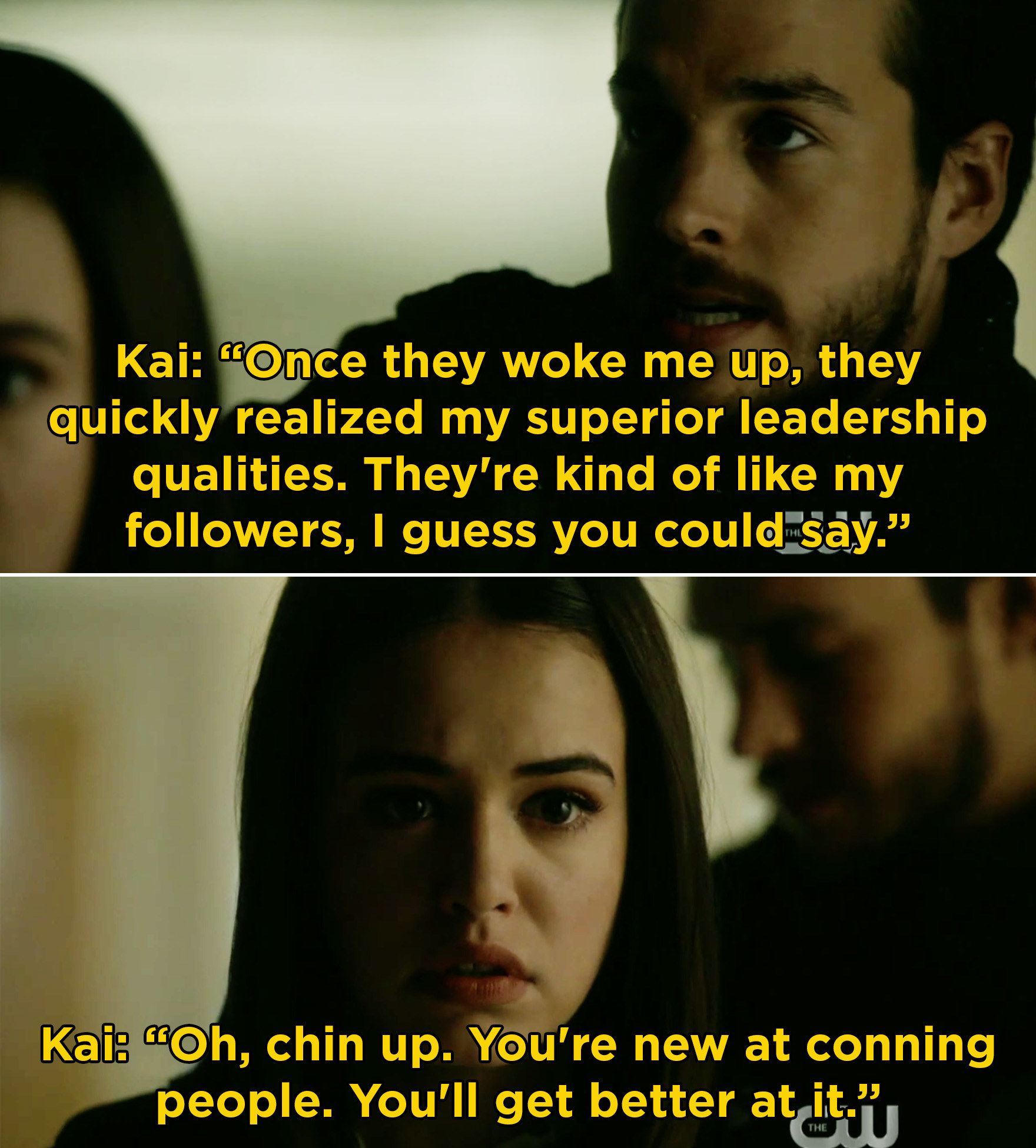 In the end, with all hope seeming lost for the Saltzmans, Kai gives Josie a proposition — all she has to do is let enough dark magic consume her in order to open a door out of the prison world.
The catch? Kai is about to jump into the Malivore pit — the same one Hope jumped into that erased her from existence — and Josie would soon forget him and this conversation.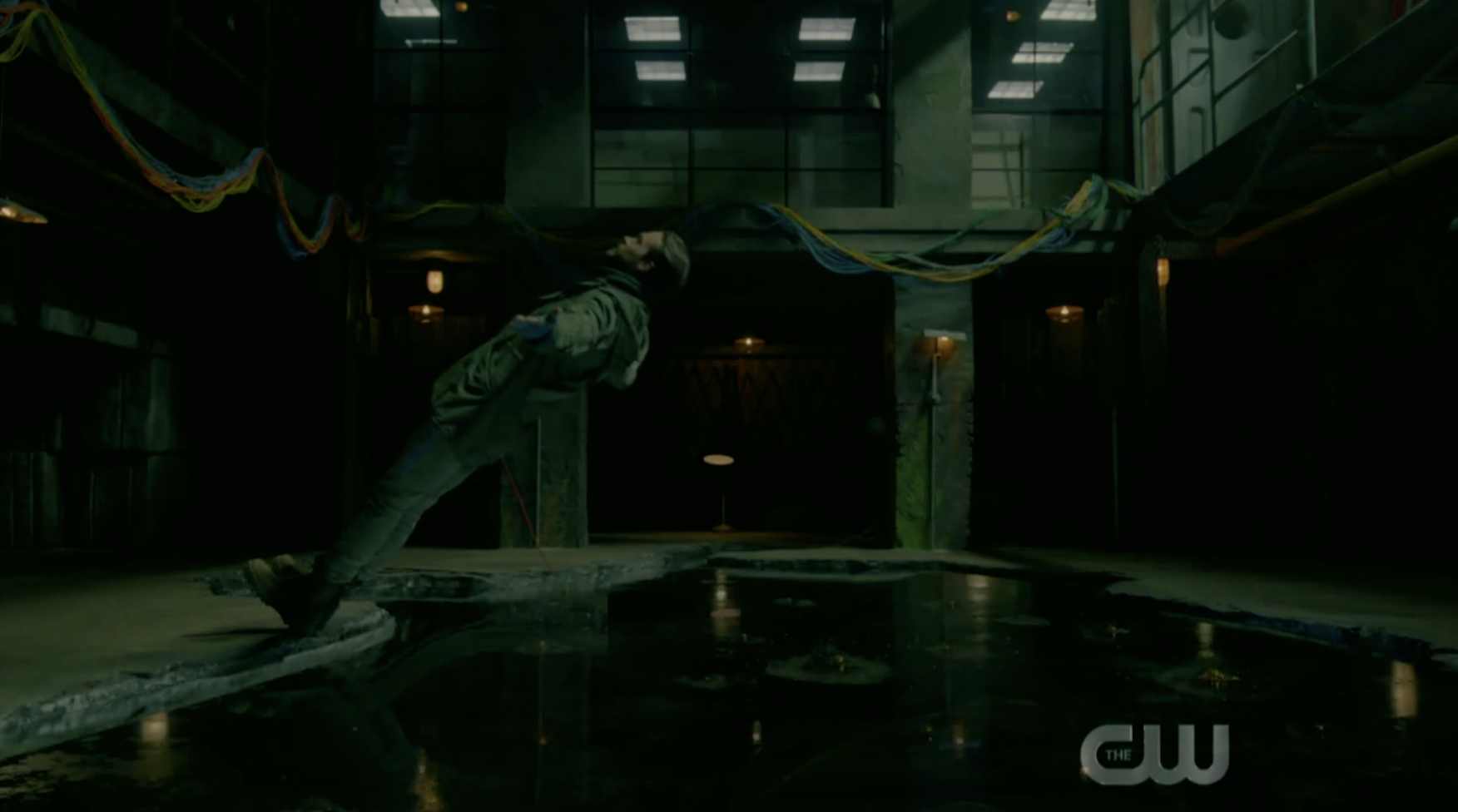 With time running out, Josie makes the sacrifice to essentially become evil just before Kai swan dives into the goo.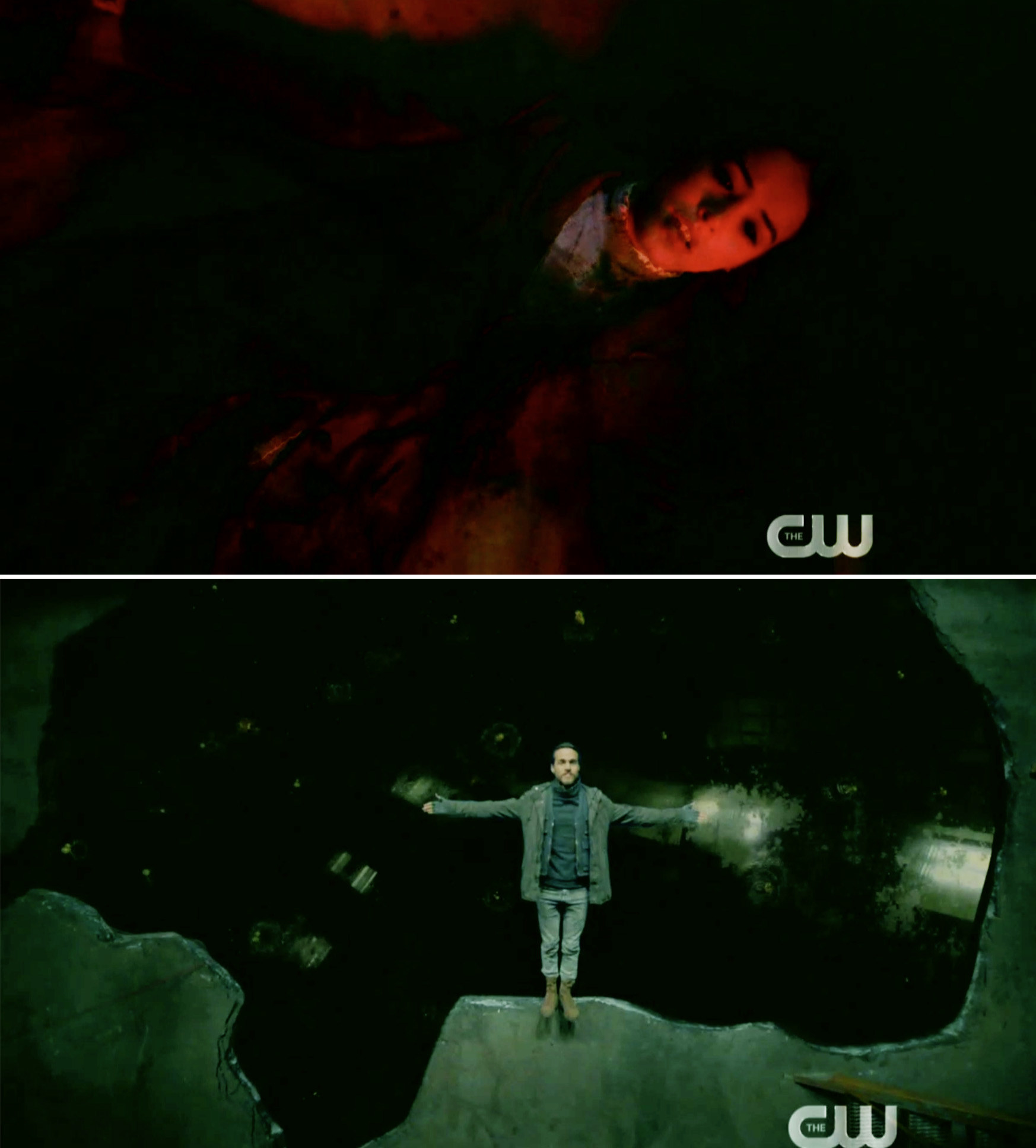 But, did you really think we would get rid of THE Kai Parker that easily? Of course not.
After jumping into the Malivore pit, he actually ends up in present-day Mystic Falls.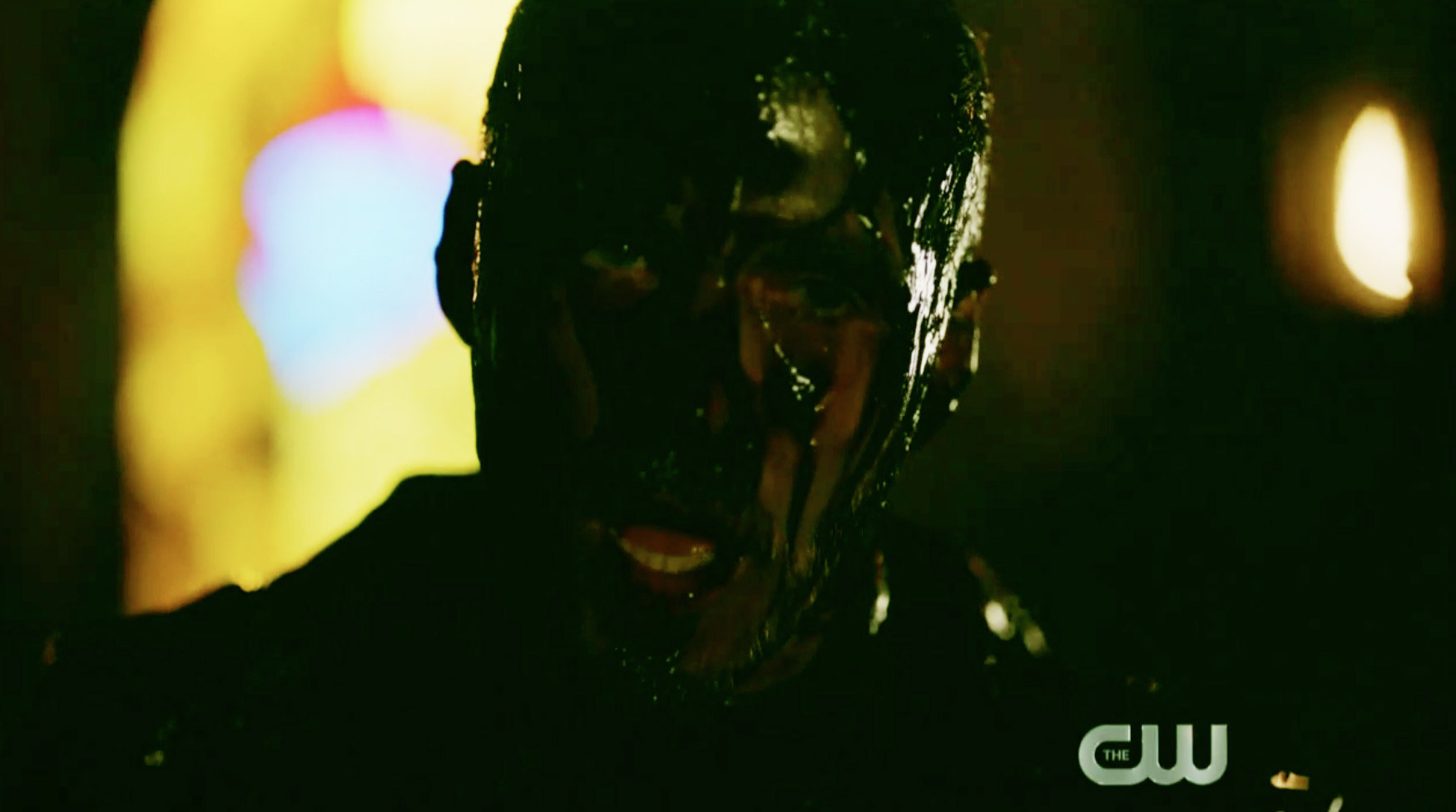 So there you have it! Kai is now running around Mystic Falls, Josie is seemingly evil, and the Saltzmans are still doomed. Honestly, just a typical day in The Vampire Diaries universe.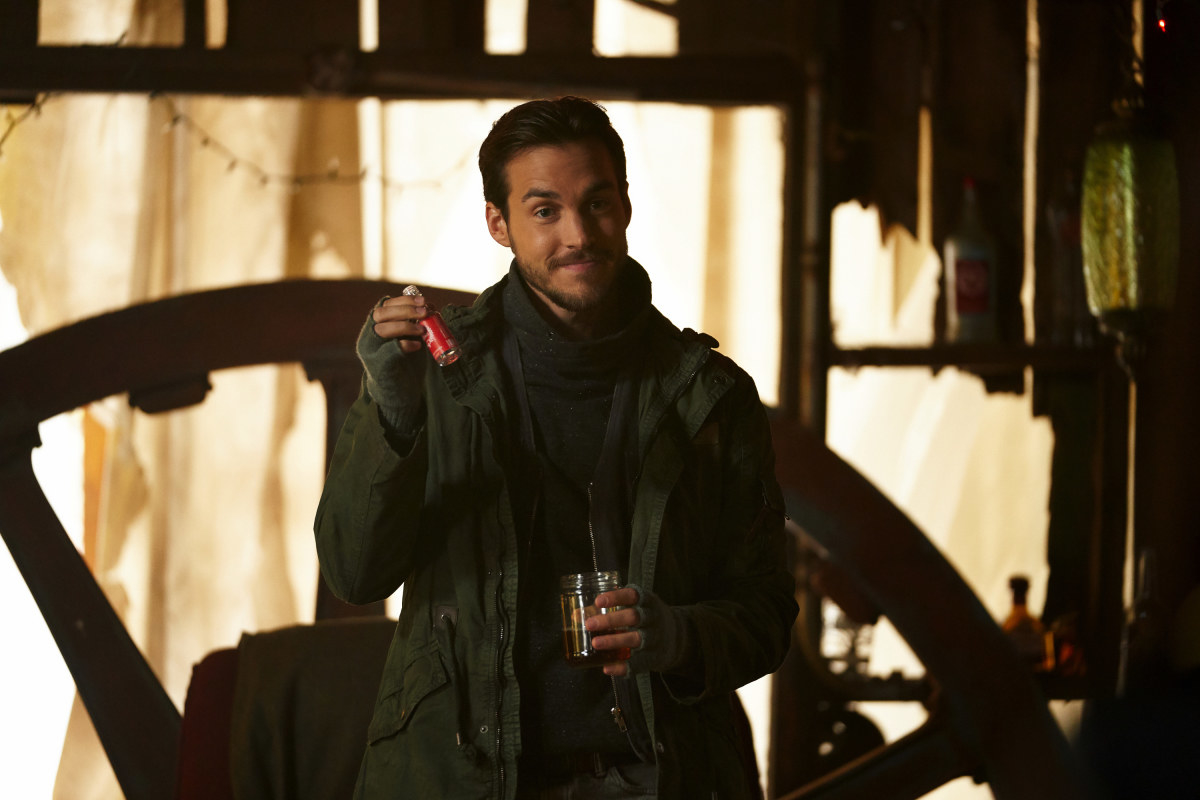 Be sure to check out Kai's continued return on Legacies next Thursday at 9/8c on The CW.