🚨WARNING: Major spoilers ahead for Season 2, Episode 1🚨
So, last night Killing Eve returned with Season 2 and TBH, it was the season premiere I have been waiting for all year.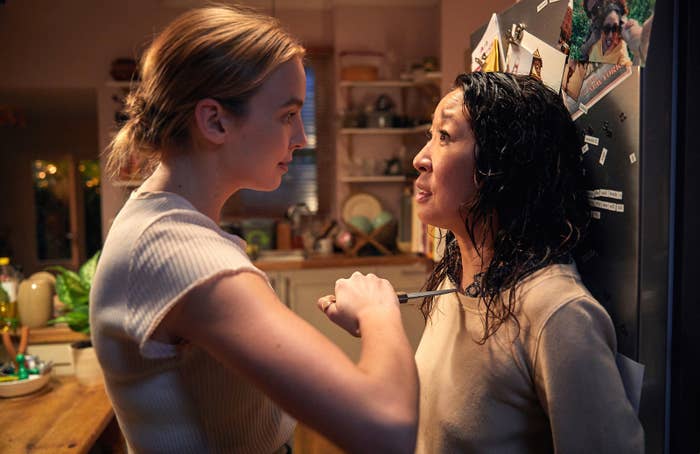 When we last left our favorite agent and assassin duo, Eve had stabbed Villanelle in her own apartment — it was simultaneously horrifying and romantic.
So, here are all the moments from the Season 2 premiere I need to talk about:
1.
When the show opened literally 30 seconds after Eve stabbed Villanelle because the show knows we want to see EVERYTHING: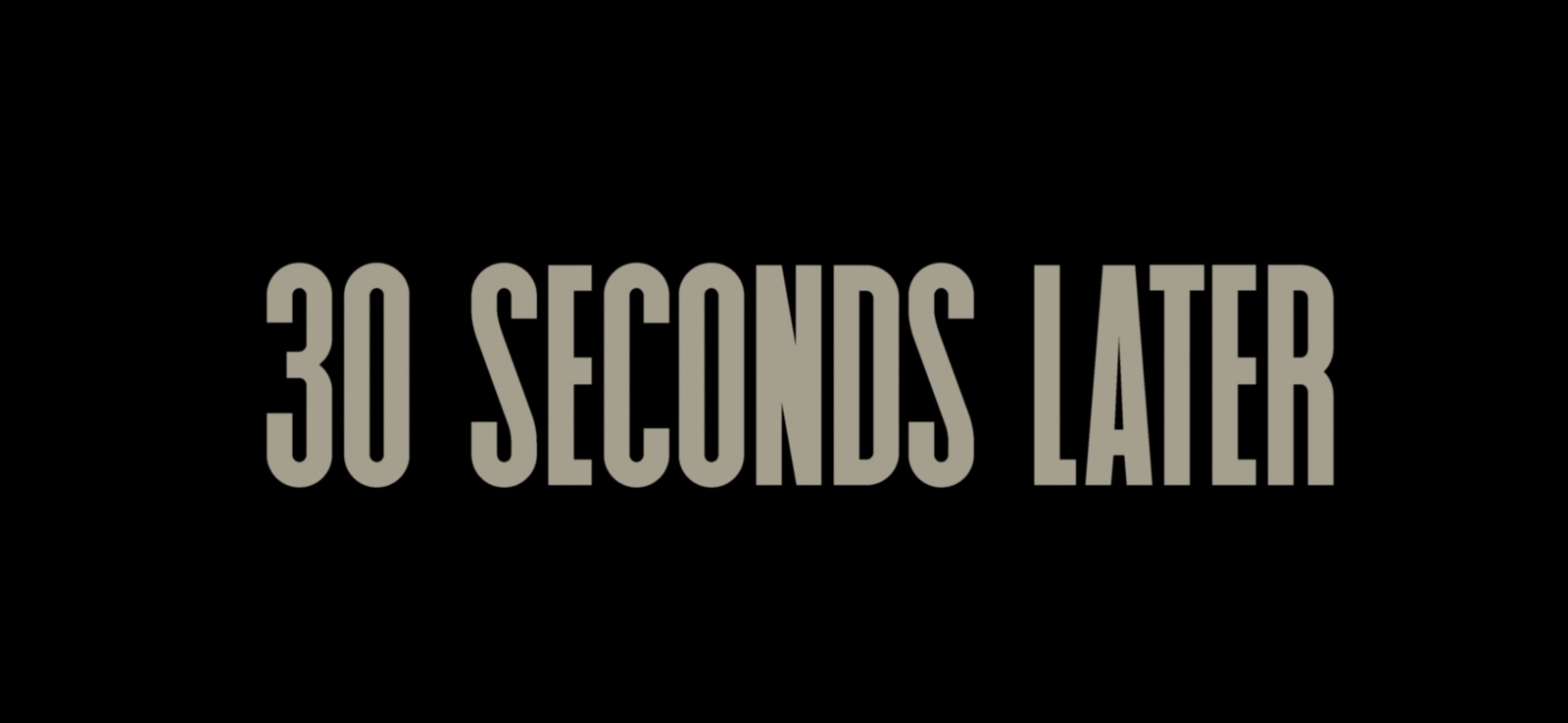 2.
When a group of deadly assassins stormed Villanelle's apartment and stole all of her belongings, including her iconic pink dress: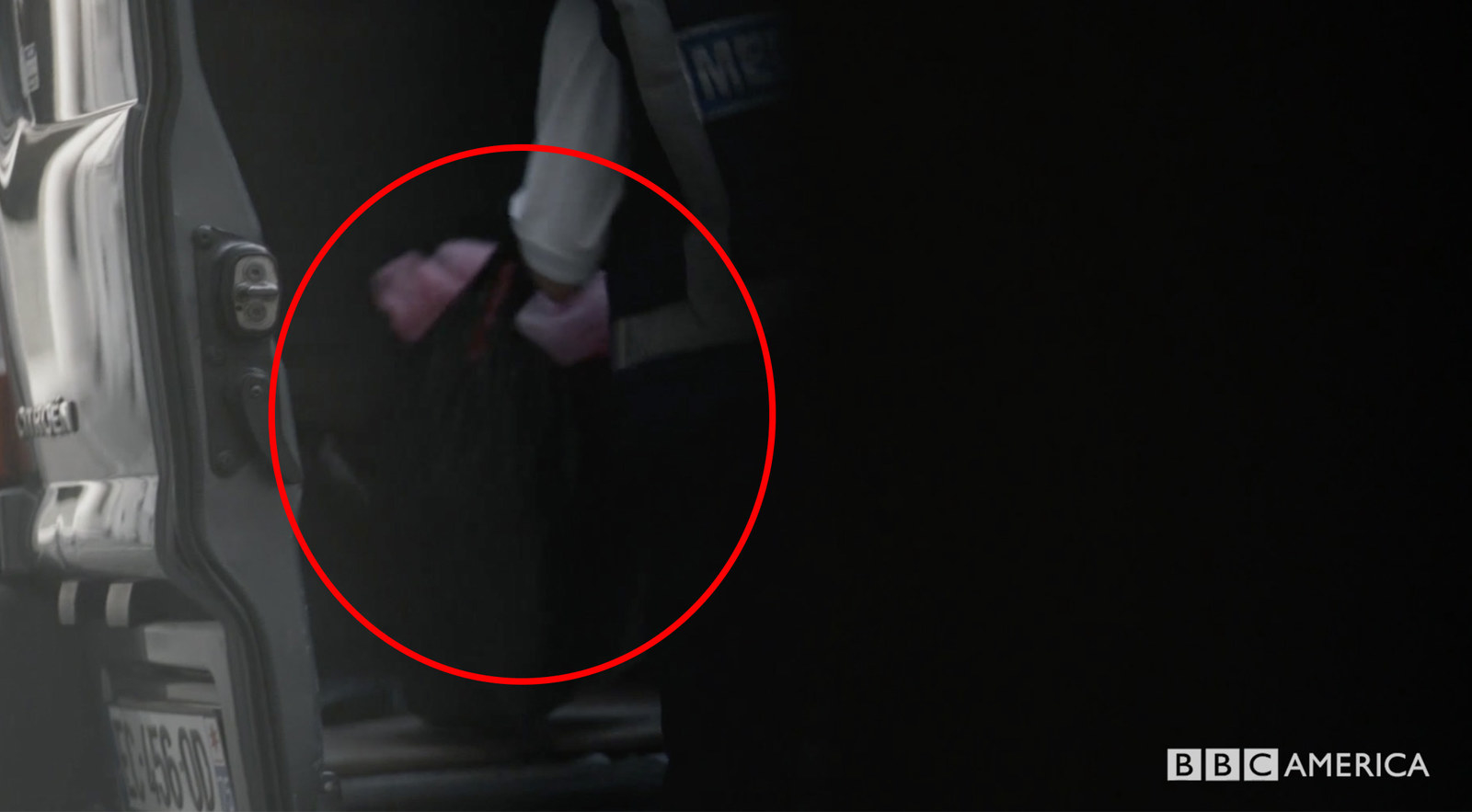 3.
When Villanelle literally slammed herself against a taxi in order to get to a hospital — honestly, it was genius.
4.
When Villanelle got patched up at a hospital and very quickly transformed into a victim who loves candy and stickers, and someone who literally makes me go "Awww, so cute!":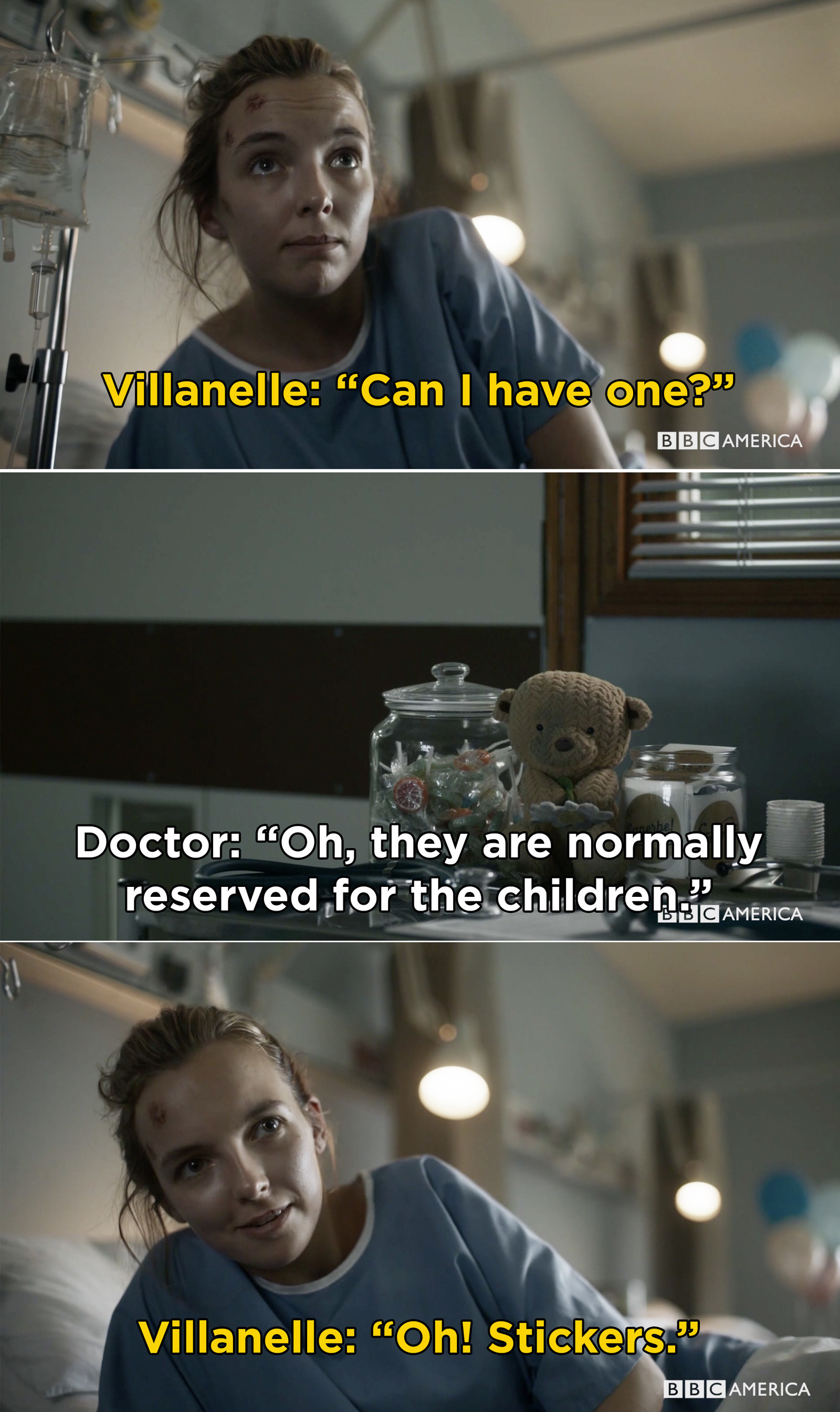 5.
When Villanelle befriended Gabriel, a teenager who survived a tragic car accident, and told him all about Eve, who she is totally in love with: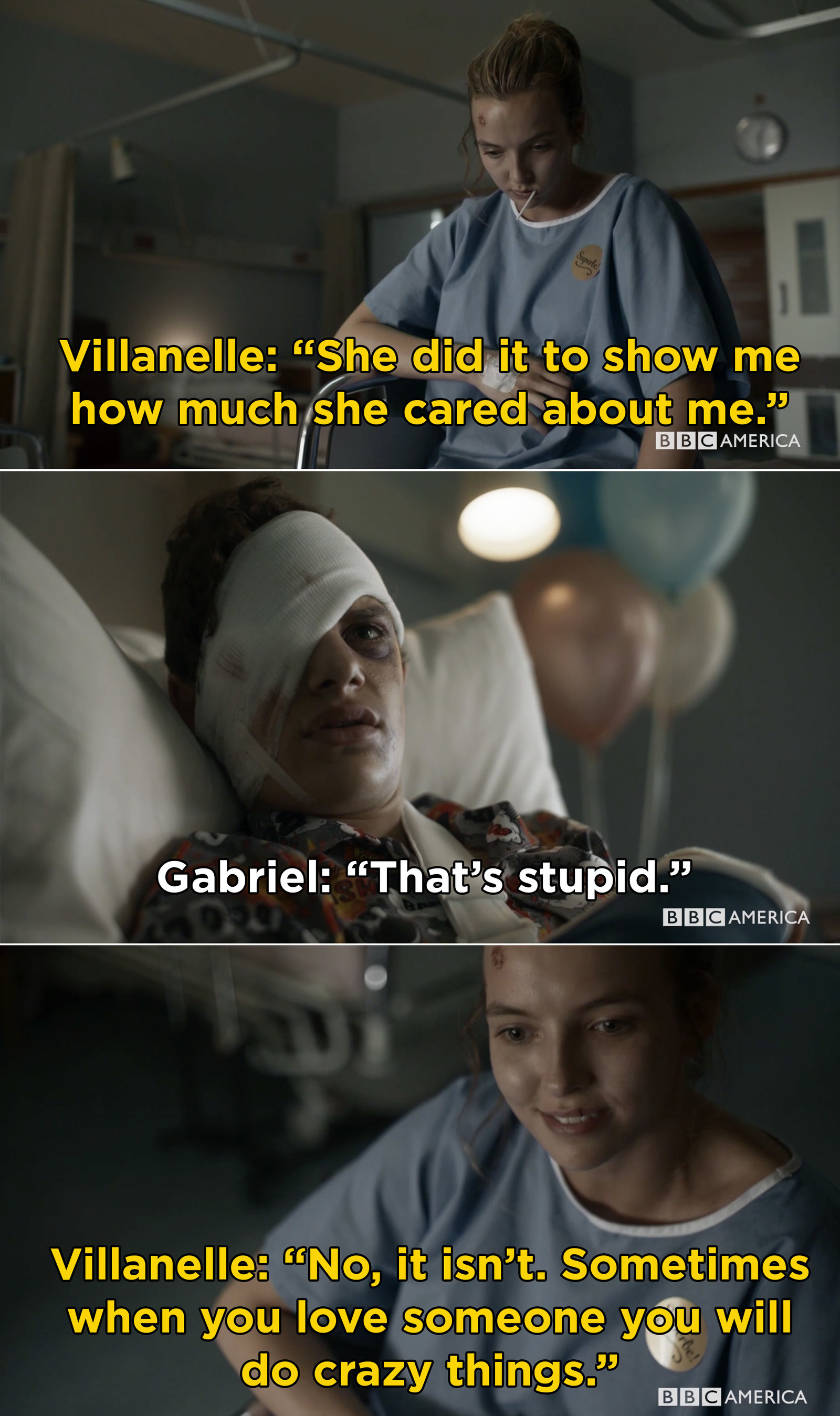 6.
When Eve tried to forget Villanelle by taking a bath and it actually resembled an iconic Cristina Yang moment from Grey's Anatomy: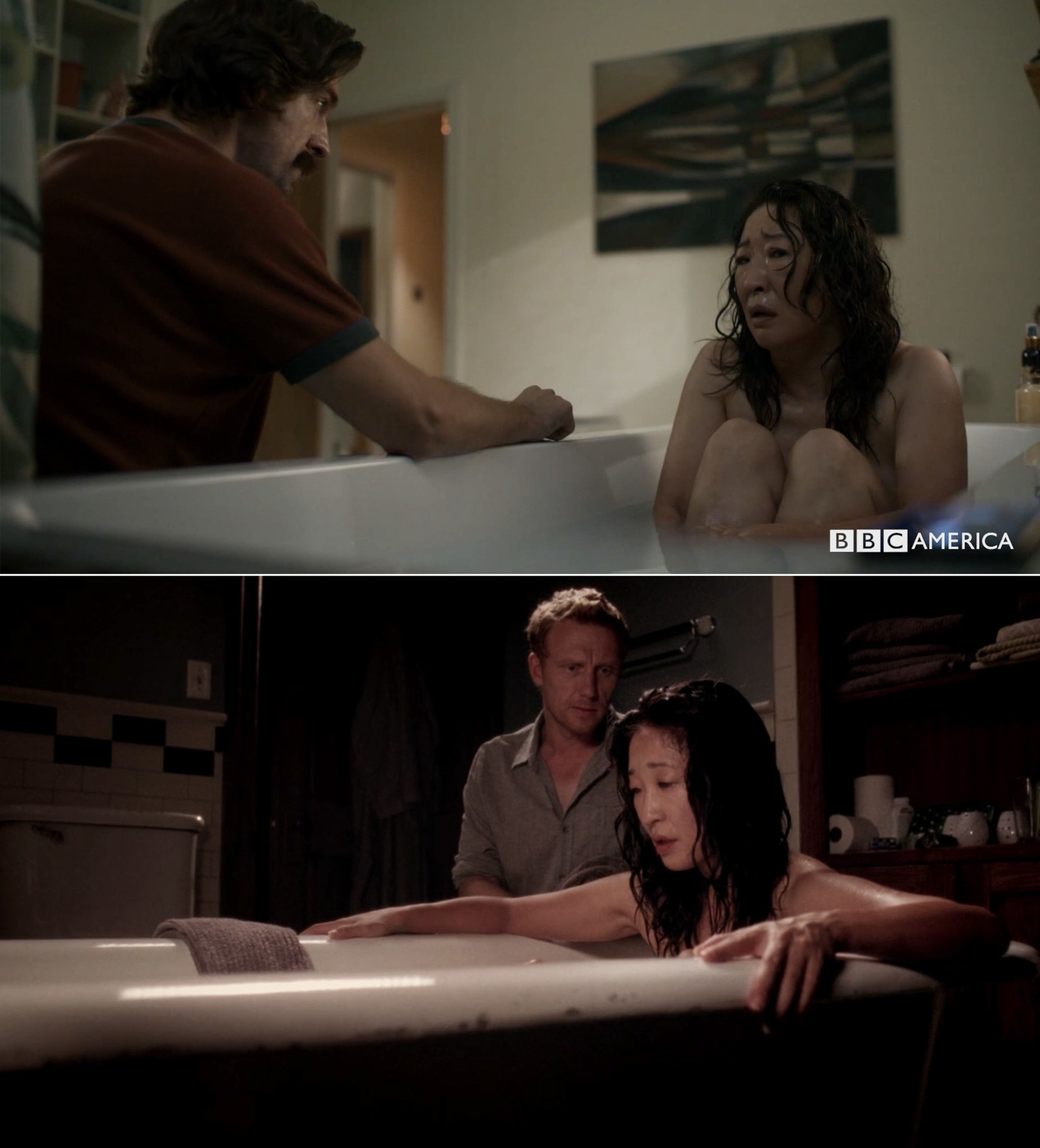 7.
When Villanelle was trying to blend in at the hospital and was absolutely disgusted that she had to slip into a pair of Crocs — Jodie Comer's comedic timing in this show is nothing short of genius: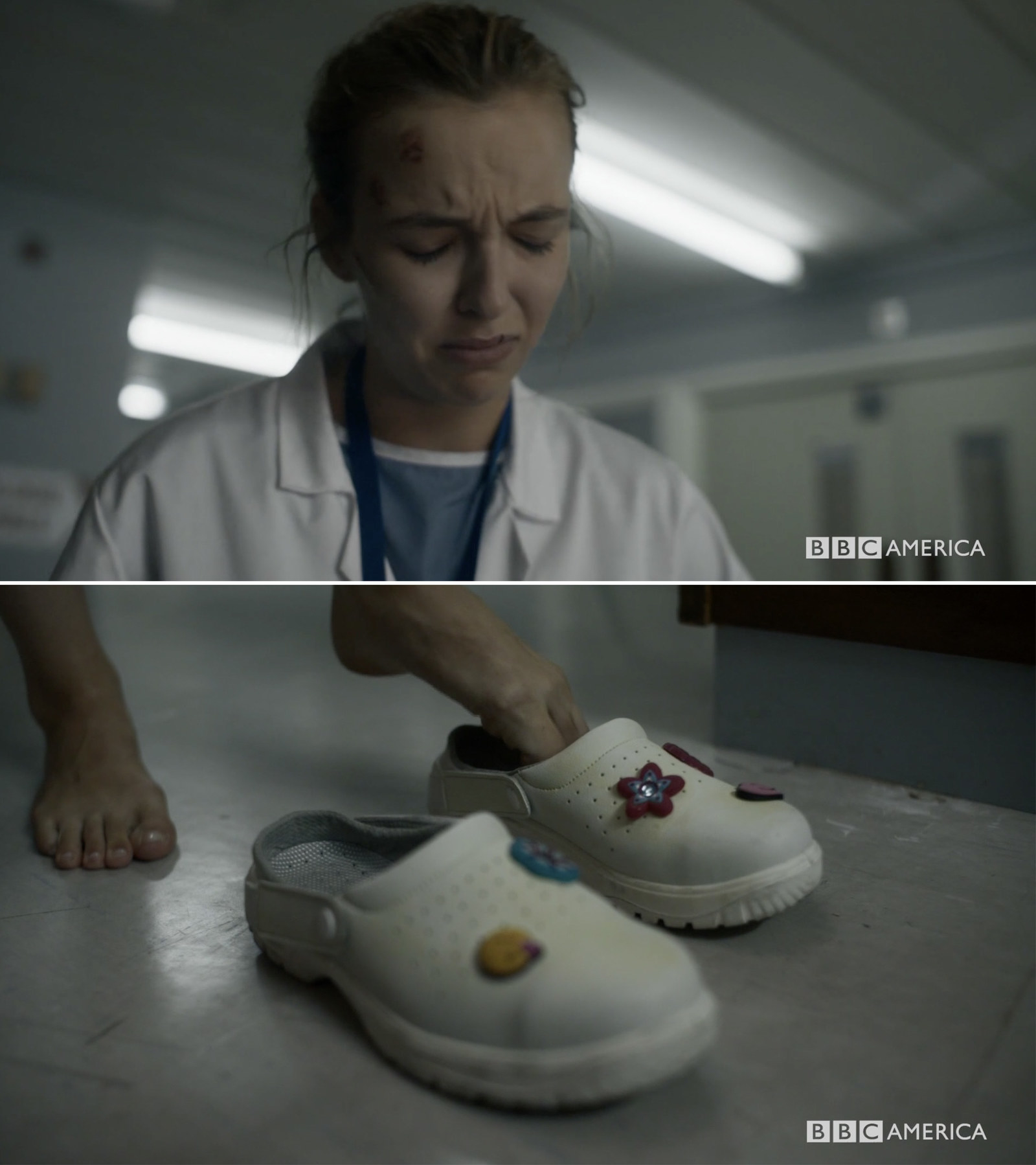 8.
And then, when Villanelle full-on face-planted after overly exerting herself and it's honestly a mood:
9.
When Carolyn asked Eve about her trip to Paris and she gave this iconic response: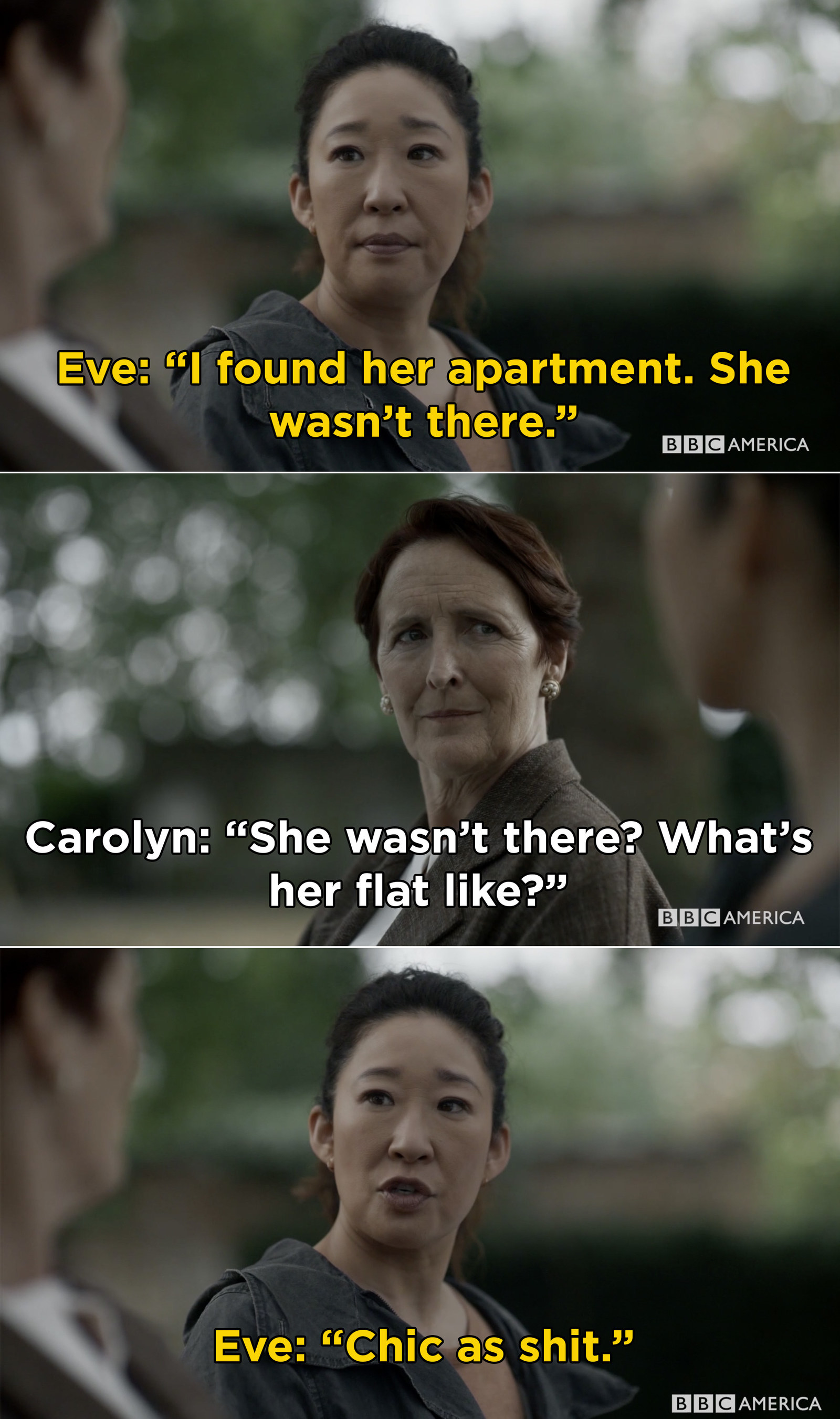 10.
When Carolyn led Eve to a morgue, cracked a beer, and ordered burgers, all while looking at the dead body of tech mogul Alistair Peel — it was a scene I never knew I needed until right now:
11.
When Villanelle referred to Eve as her GIRLFRIEND and, I kid you not, I yelped: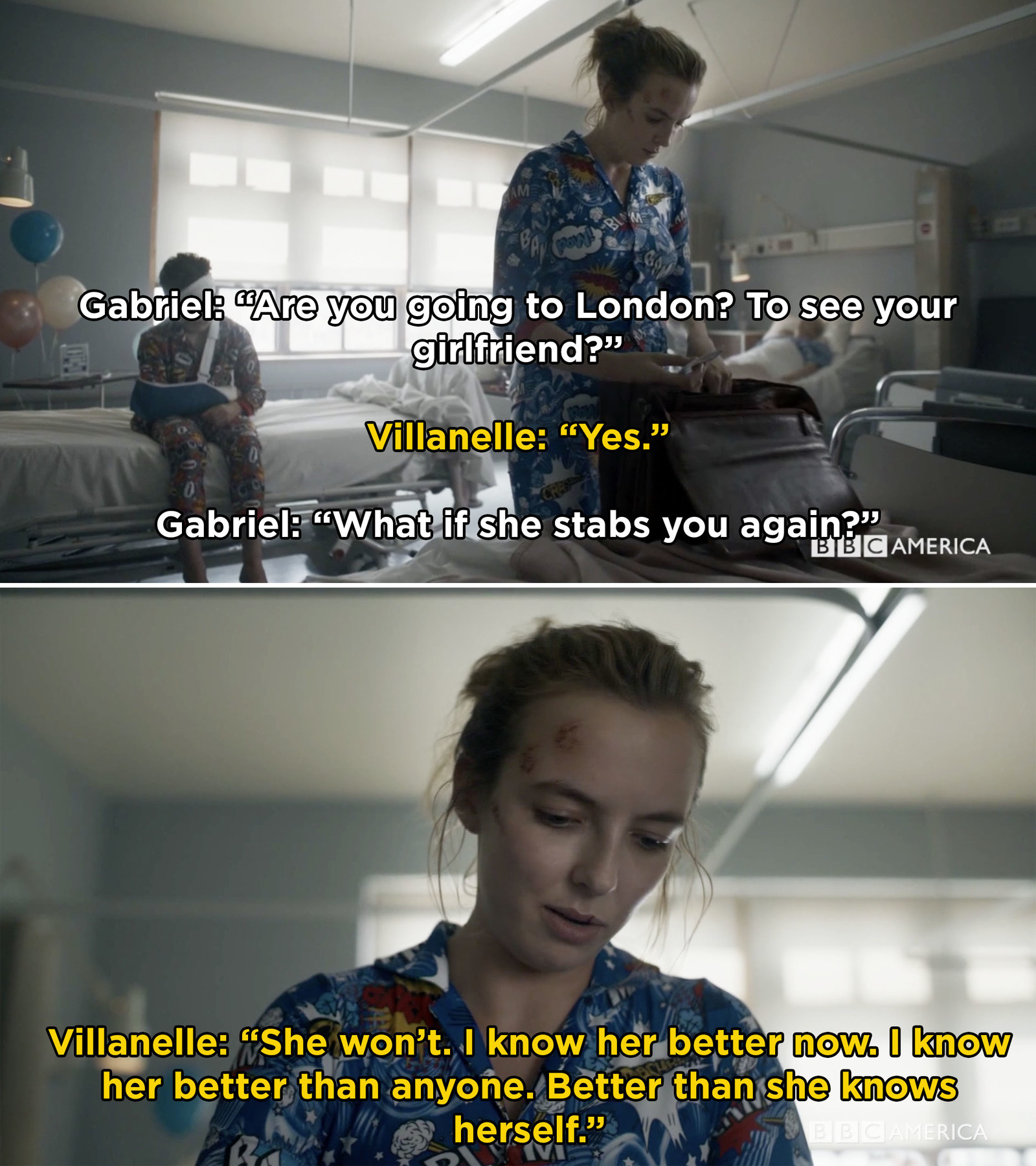 12.
When Villanelle and Gabriel had a heart-to-heart after he revealed that he wished he died in the car crash — Villanelle with children is a dynamic that I'm kind of loving: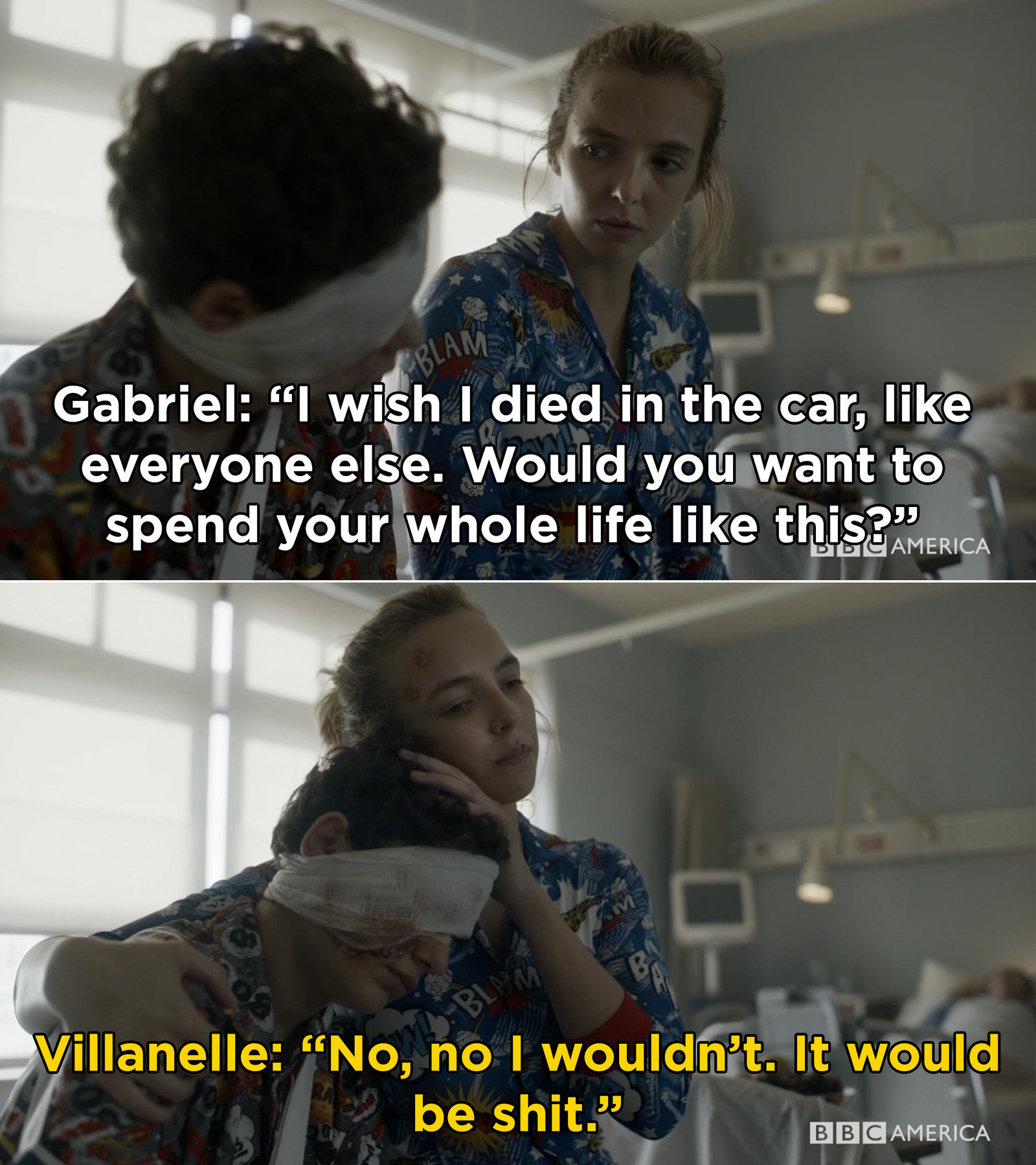 13.
And then, when Villanelle shockingly killed Gabriel. Apparently I didn't learn my lesson last season because I was shocked: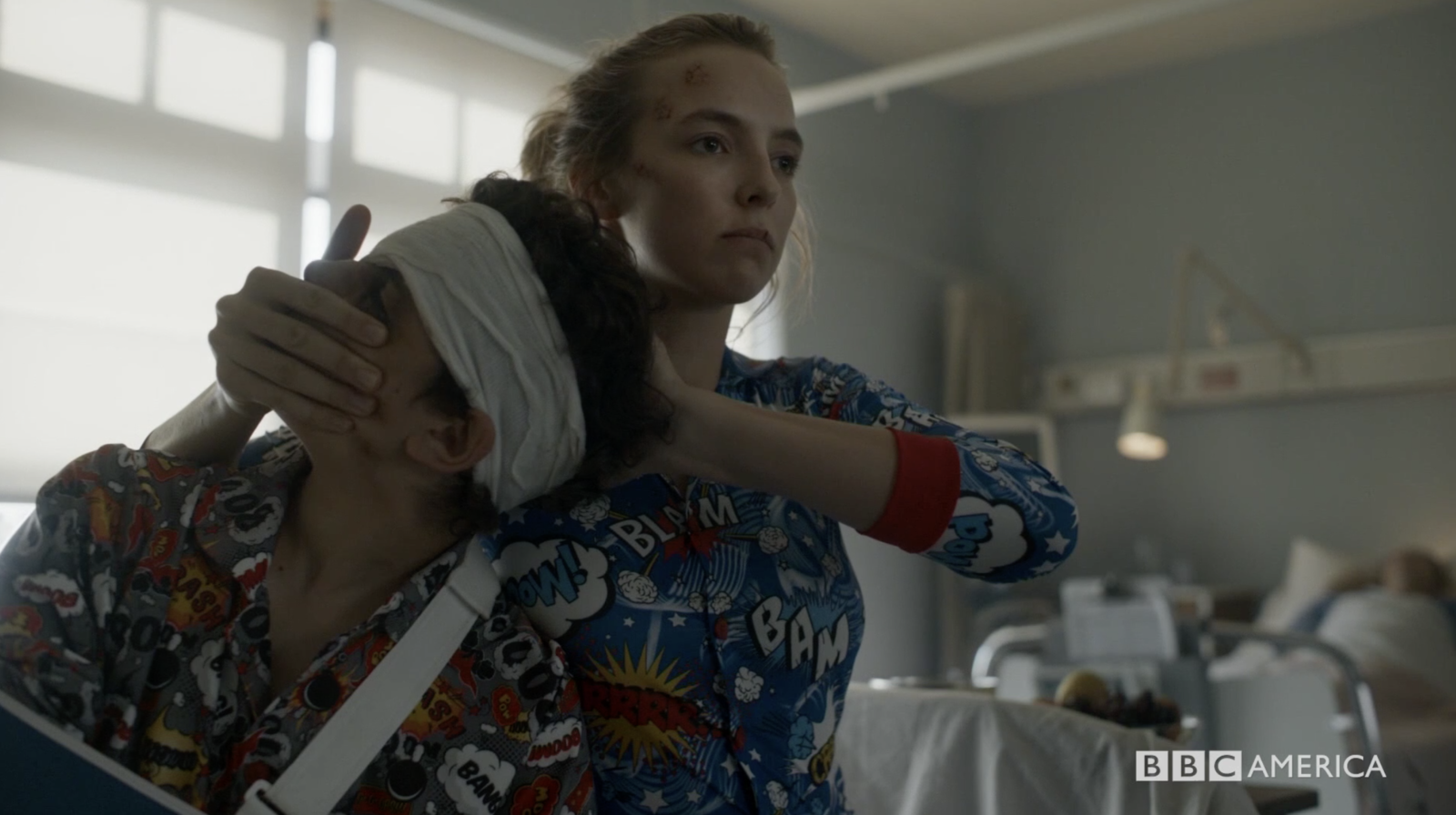 14.
When Villanelle made her grand escape from the hospital rocking some amazing comic book pajamas and a hat that read, "LOL":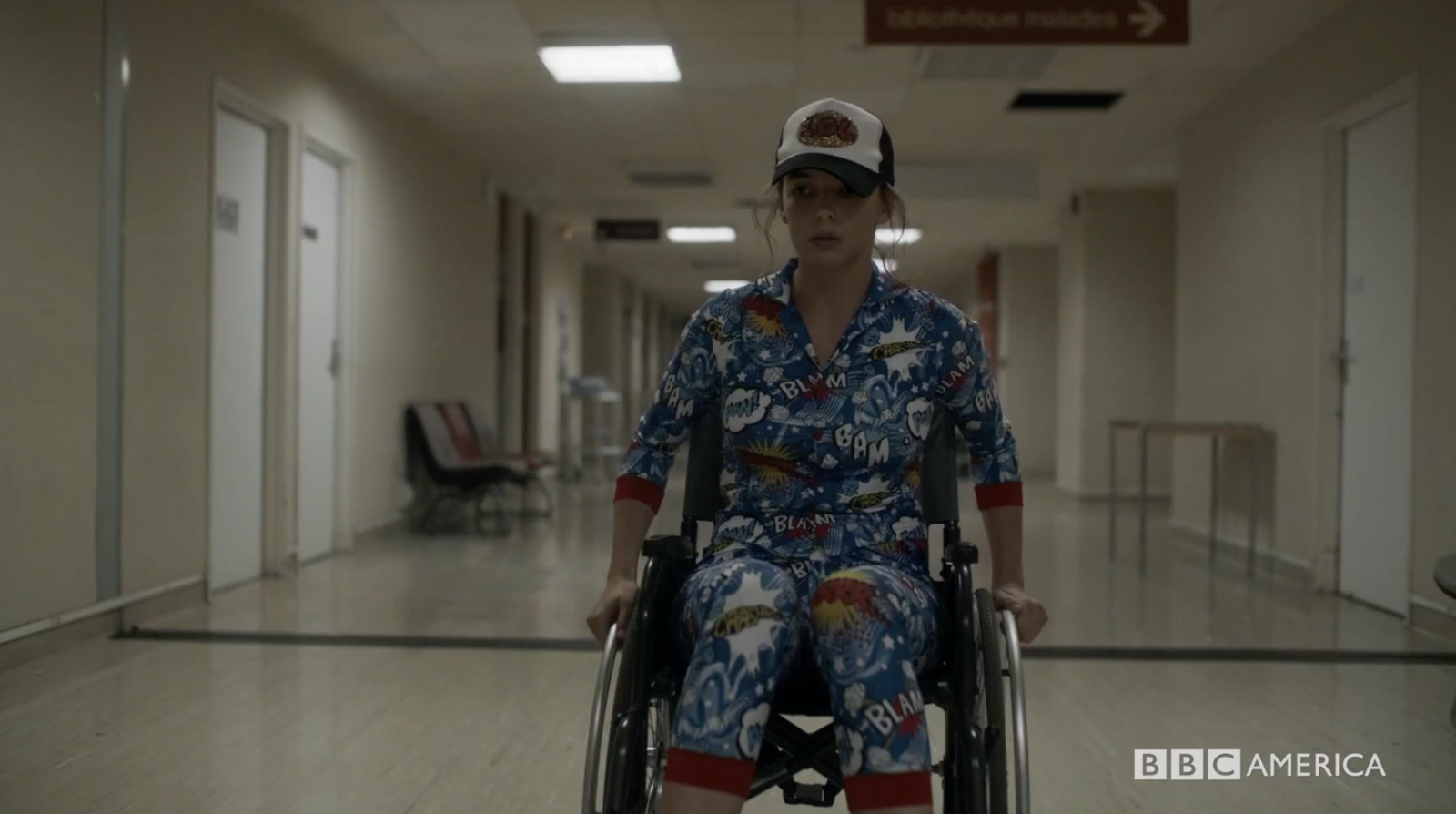 15.
When Carolyn was basically the embodiment of every Killing Eve fan and asked Eve about her romantic relationship with Villanelle: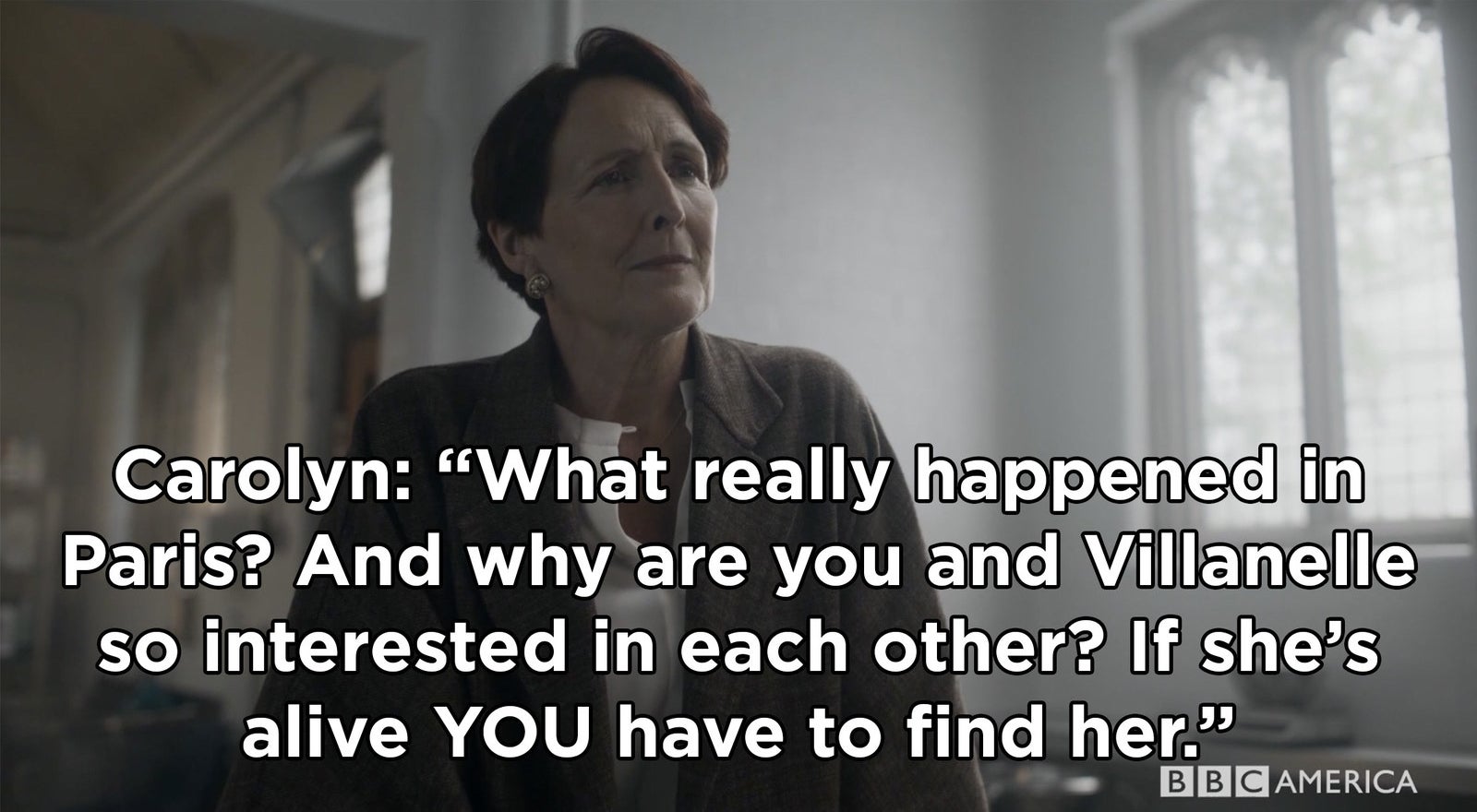 16.
And then, when Eve questioned where Carolyn's allegiance lies — I'm still super suspicious of her too: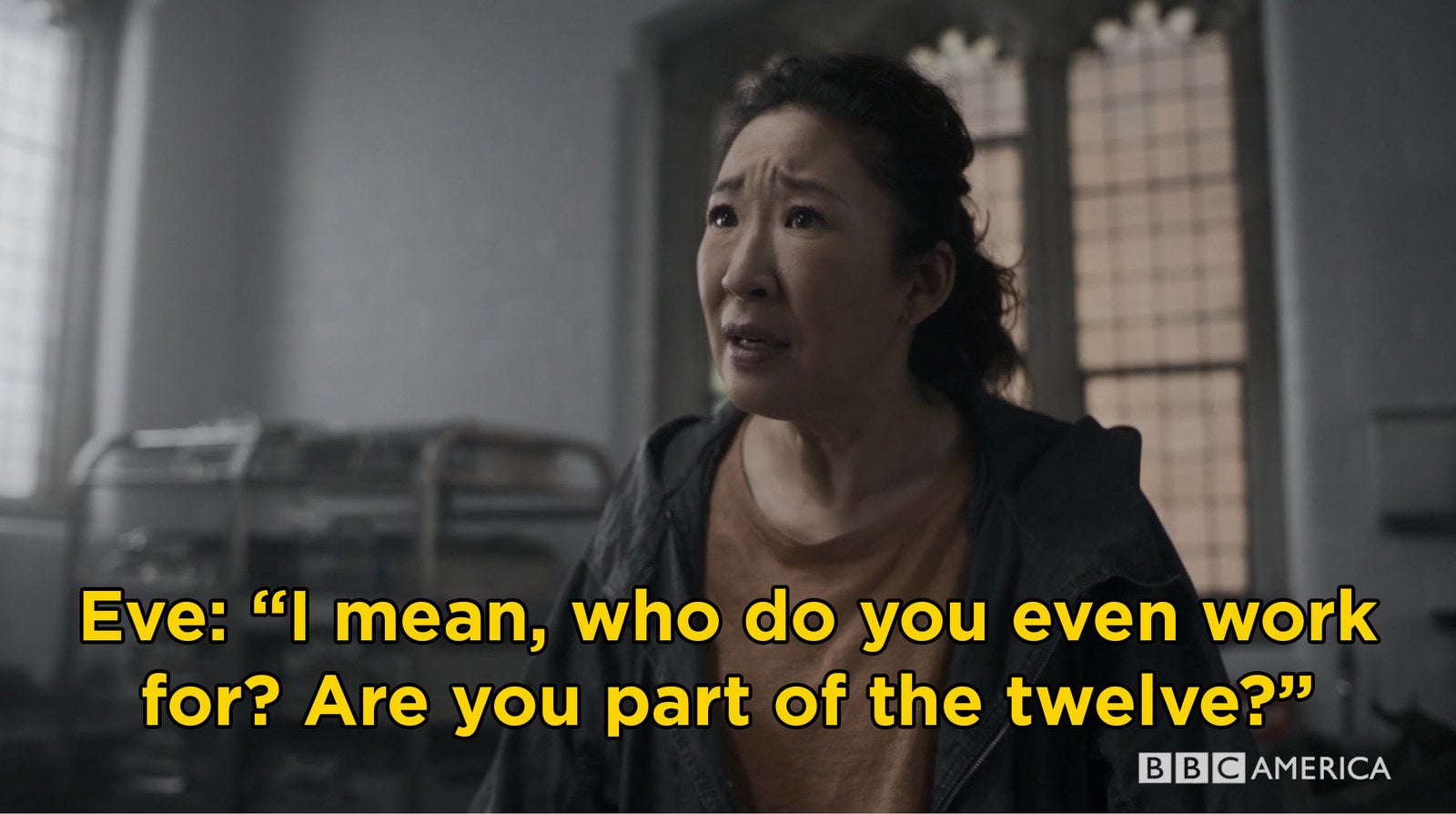 17.
And finally, when the episode ended with Villanelle hiding out in the back of a car and Eve getting ready to dream about Villanelle, I'm assuming: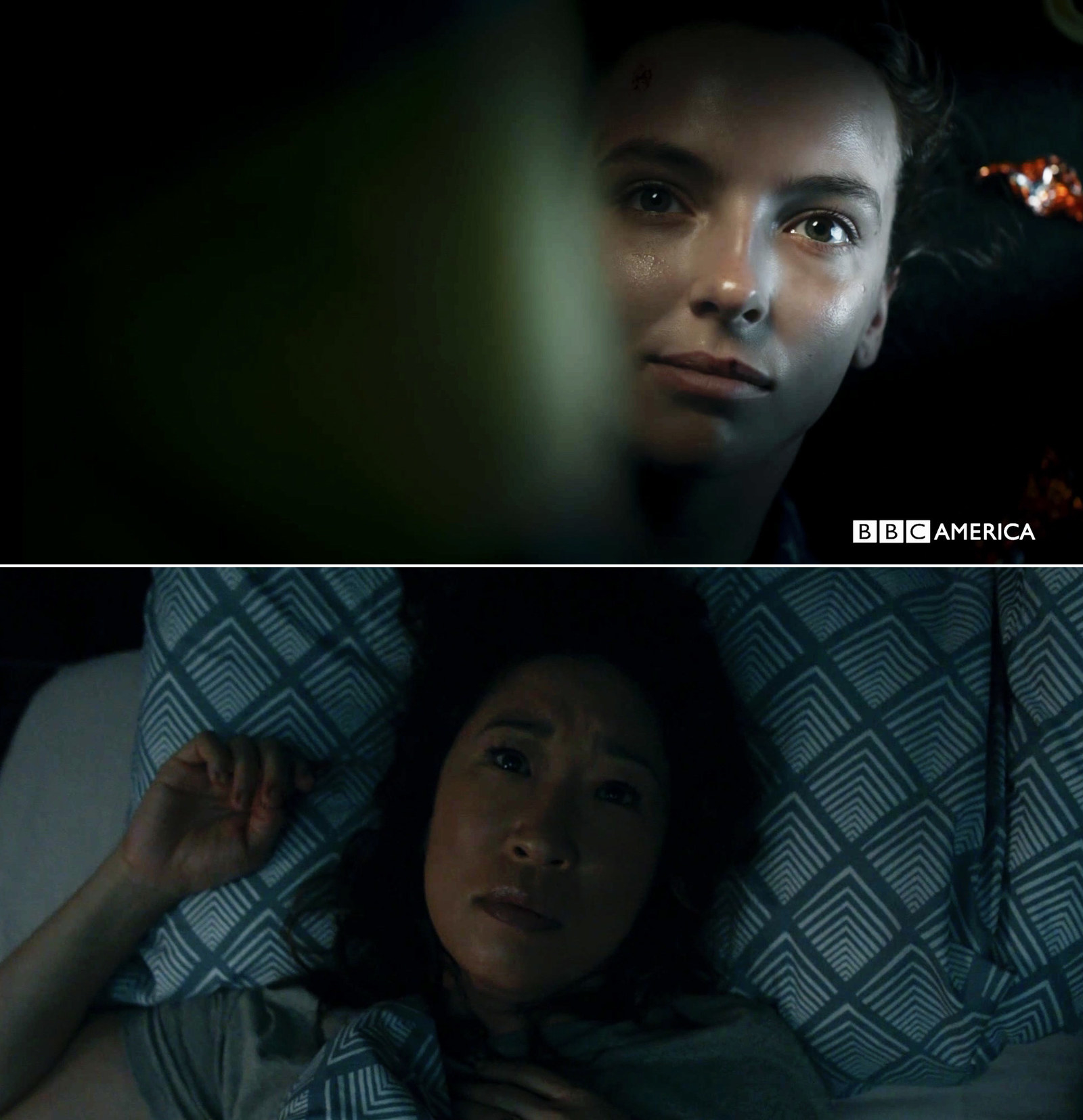 So, there you have it! Killing Eve is off to a ~killer~ start as Villanelle makes her way to find her "girlfriend" Eve and their game of cat and mouse continues.
What were your favorite moments from the Killing Eve Season 2 premiere? Tell us in the comments below.