Can You Do Better Than Hailee Steinfeld And Jeremy Renner On This Marvel Cinematic Universe Trivia Quiz?
Dibs on having Hailee and Jeremy on my Marvel trivia team from now on.
BuzzFeed Quiz Party!
Take this quiz with friends in real time and compare results
Check it out!
To celebrate the highly anticipated release of Hawkeye, we had Jeremy Renner and Hailee Steinfeld take a Marvel Cinematic Universe trivia quiz that spans every phase of the MCU so far.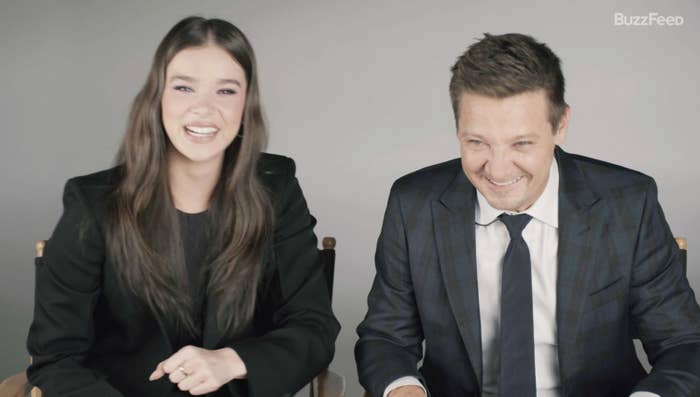 Does Jeremy remember Natasha's final words in Avengers: Endgame? And does Hailee know the name of Billy and Tommy's dog from WandaVision? Watch the video below to find out:
Now it's your turn! Take our MCU trivia quiz below and compare your results with Jeremy and Hailee's!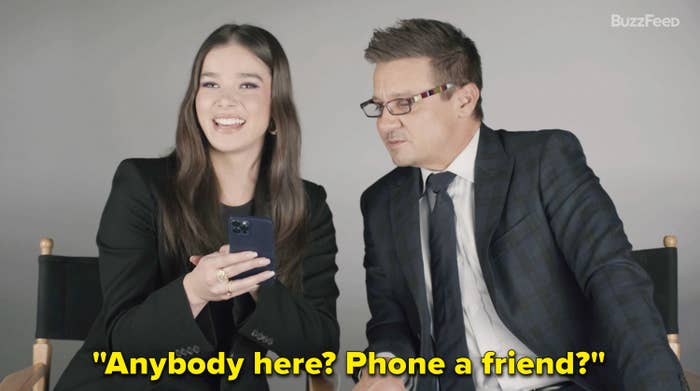 Hawkeye starts streaming on Disney+ with its first two episodes on Nov. 24.