Happiest Season — a new LGBTQ Christmas movie — finally started streaming on Hulu, and it's already on my list of favorite holiday movies of all time.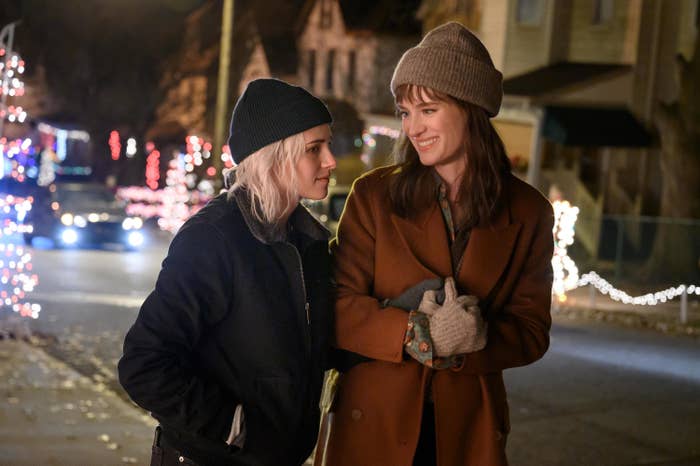 So, to celebrate its release, we had Kristen Stewart, Mackenzie Davis, Dan Levy, Aubrey Plaza, Alison Brie, and Mary Holland play a game of "Who's Who," and yes, it was as hilarious as you would expect.
They revealed who is most like their character, who would 100% spill a massive secret at Christmas dinner, who's most likely to pick out the best holiday gift, and more.
While they all said Mackenzie or Mary Steenburgen would buy the best gift, Kristen took the opportunity to reveal the wrap gift she got for Mackenzie but never had the chance to give to her.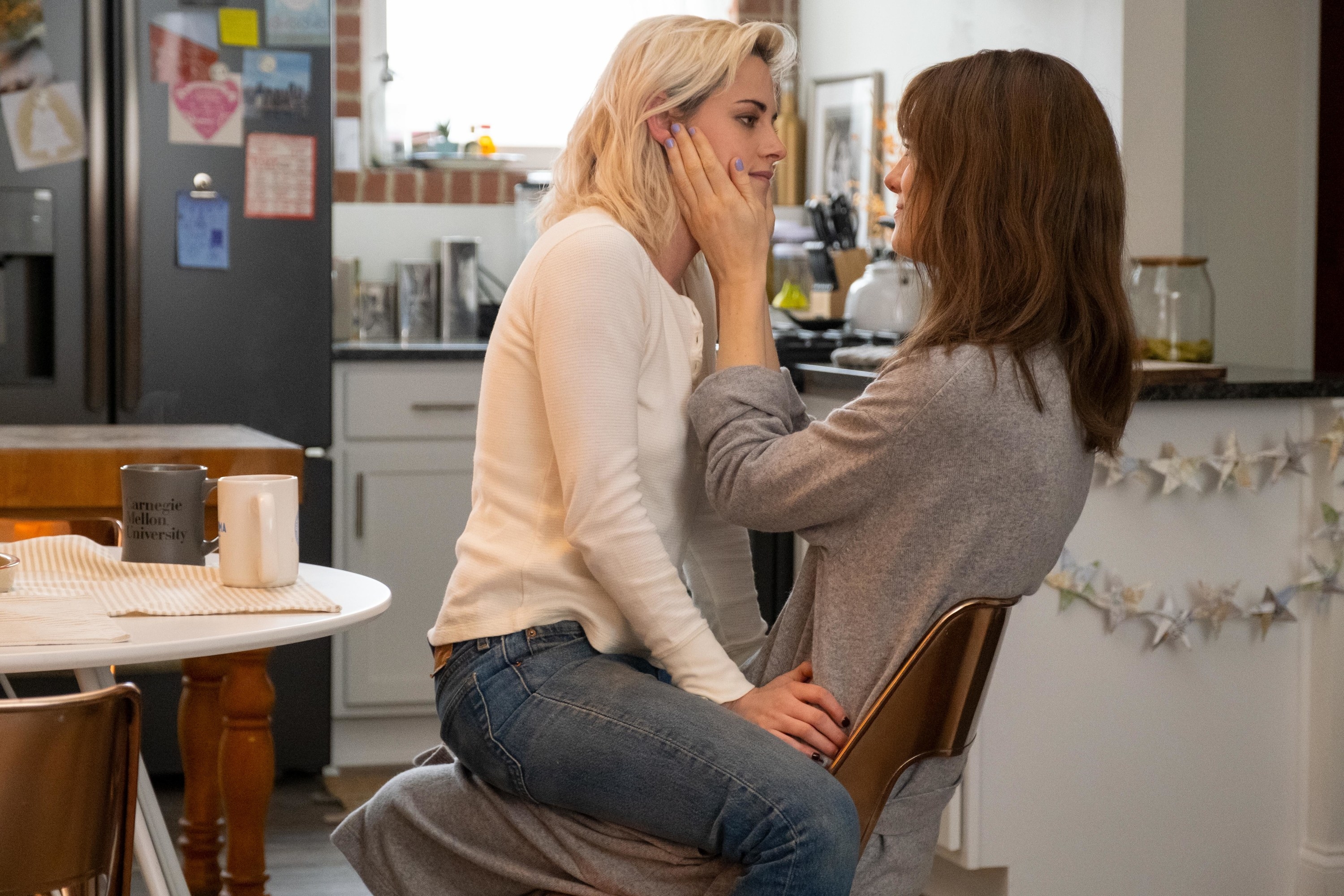 Kristen explained, "Mackenzie, I was so proud of and boasting about my wrap gift that I got you and then I never gave it to you because we didn't end up, like, seeing each other."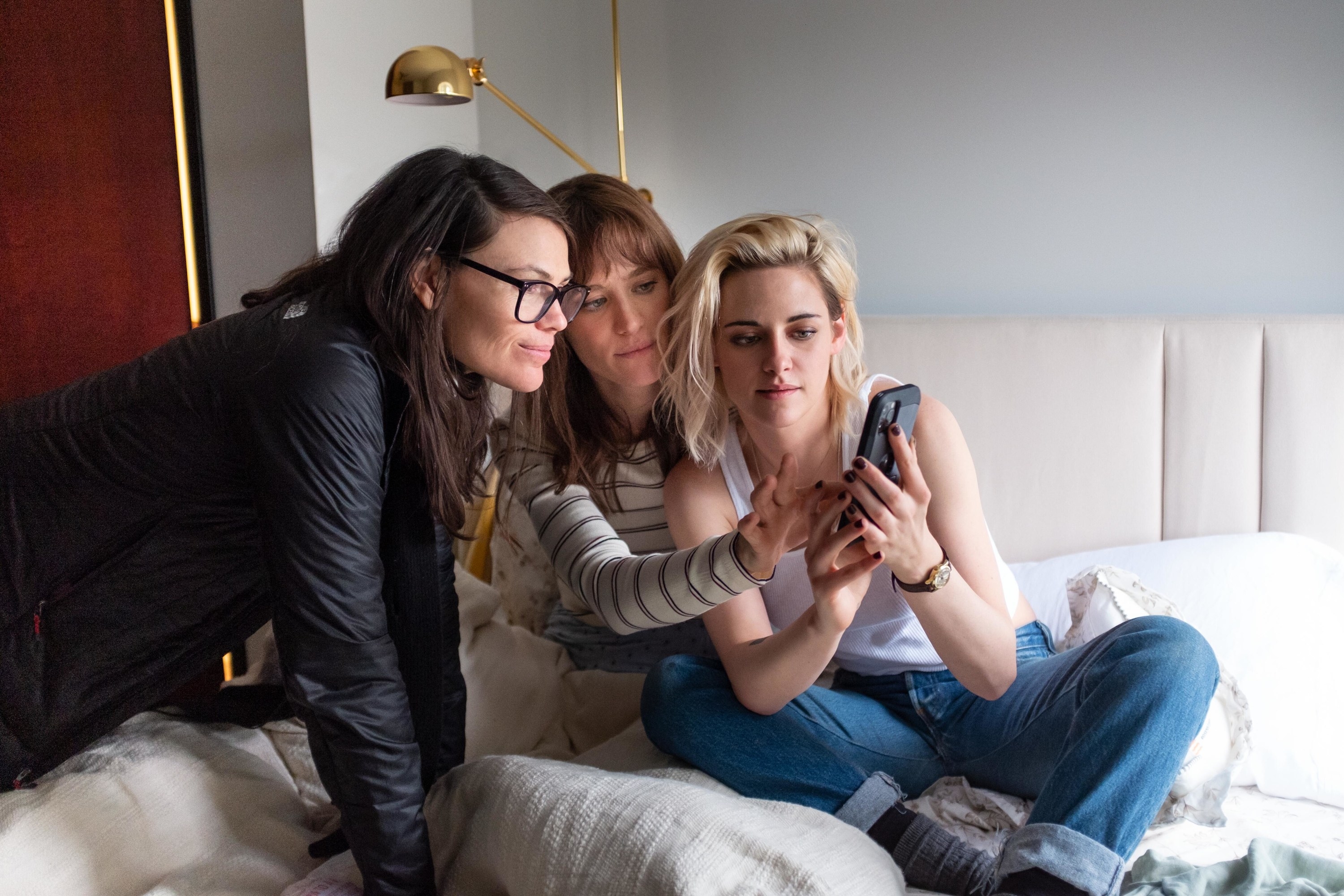 Then, Kristen revealed that there was a toothpick she was constantly chewing on while filming Happiest Season and Mackenzie was "so disgusted" by it, so naturally Kristen had it bronzed as a gift.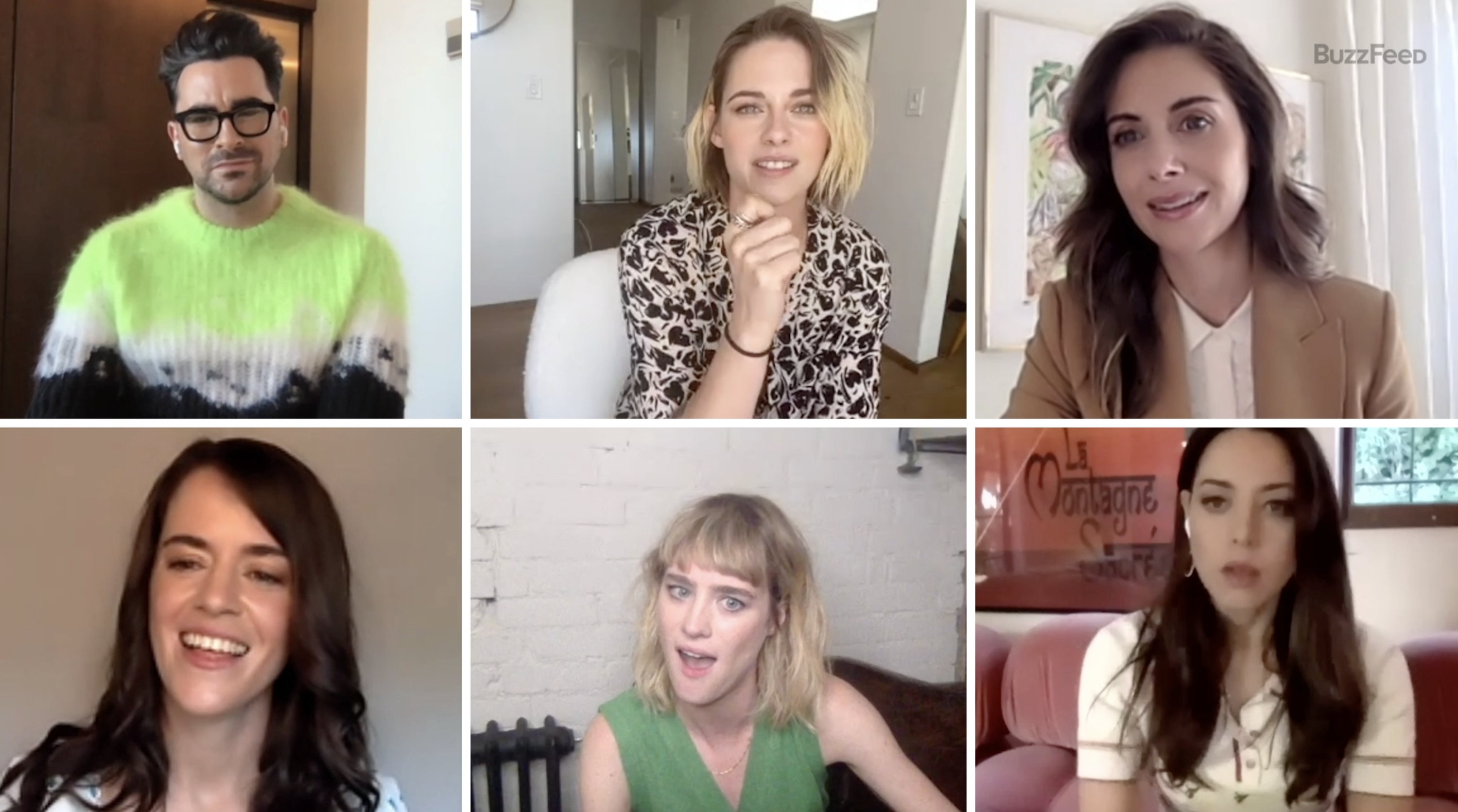 This is everyone's genuine reaction to the news, and Kristen just looks wildly impressed that she kept this secret for so long.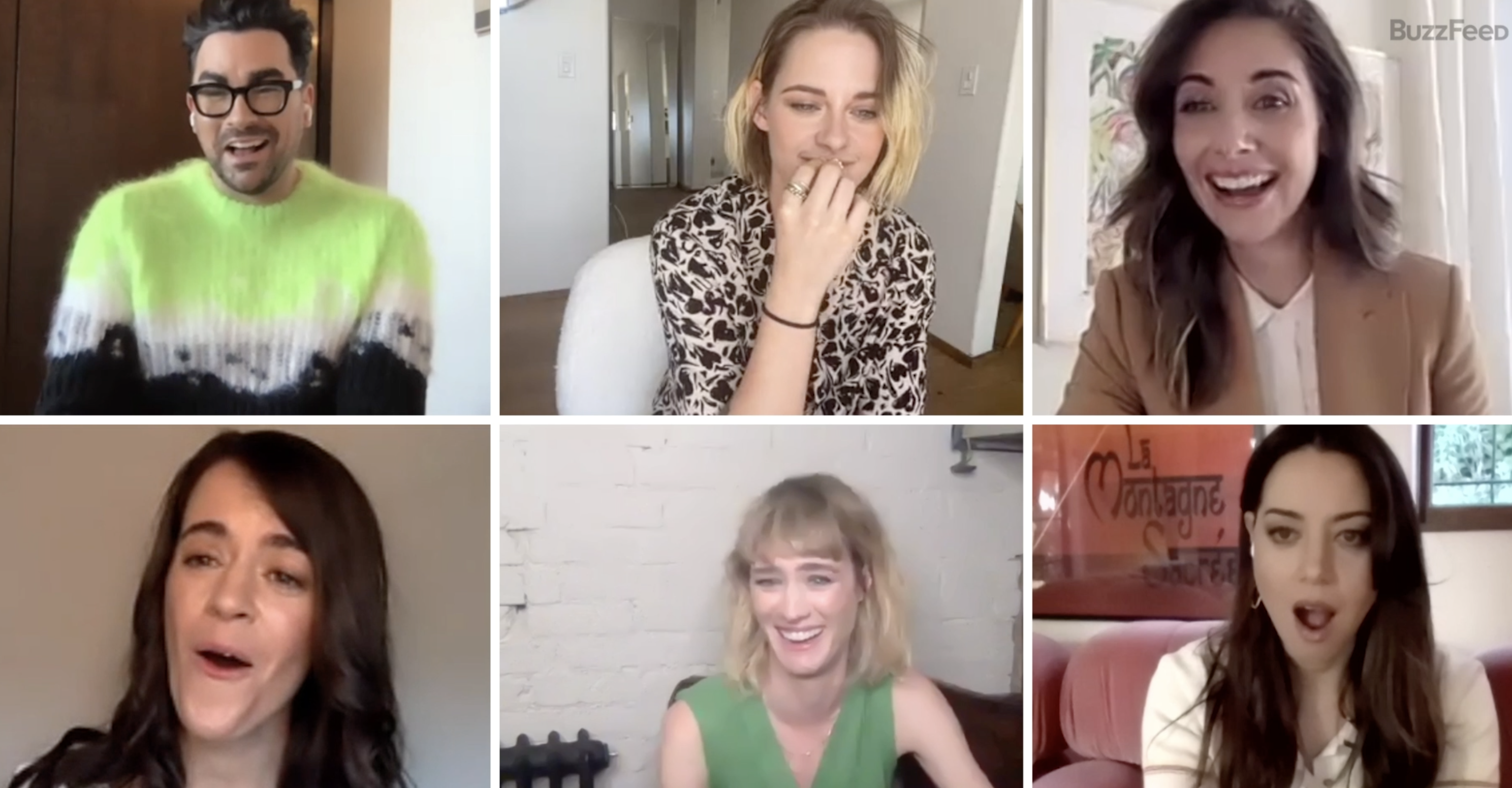 Kristen said that she hasn't found the right time to give it to Mackenzie because it's been so long since they wrapped.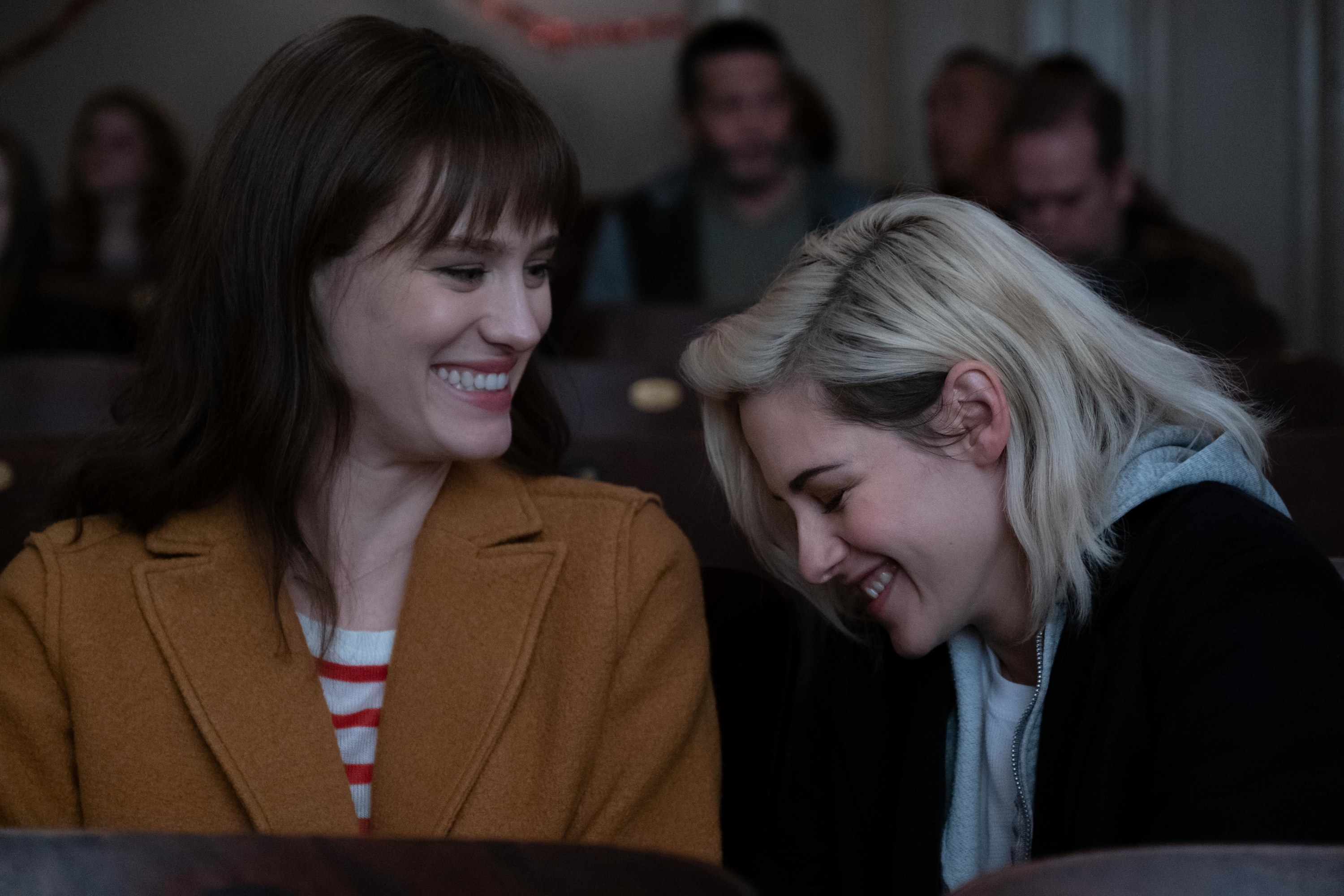 Mackenzie was hilariously stunned that Kristen took this toothpick joke THIS far and said, "I'm excited and I want to hold it in my hands. That's so cool."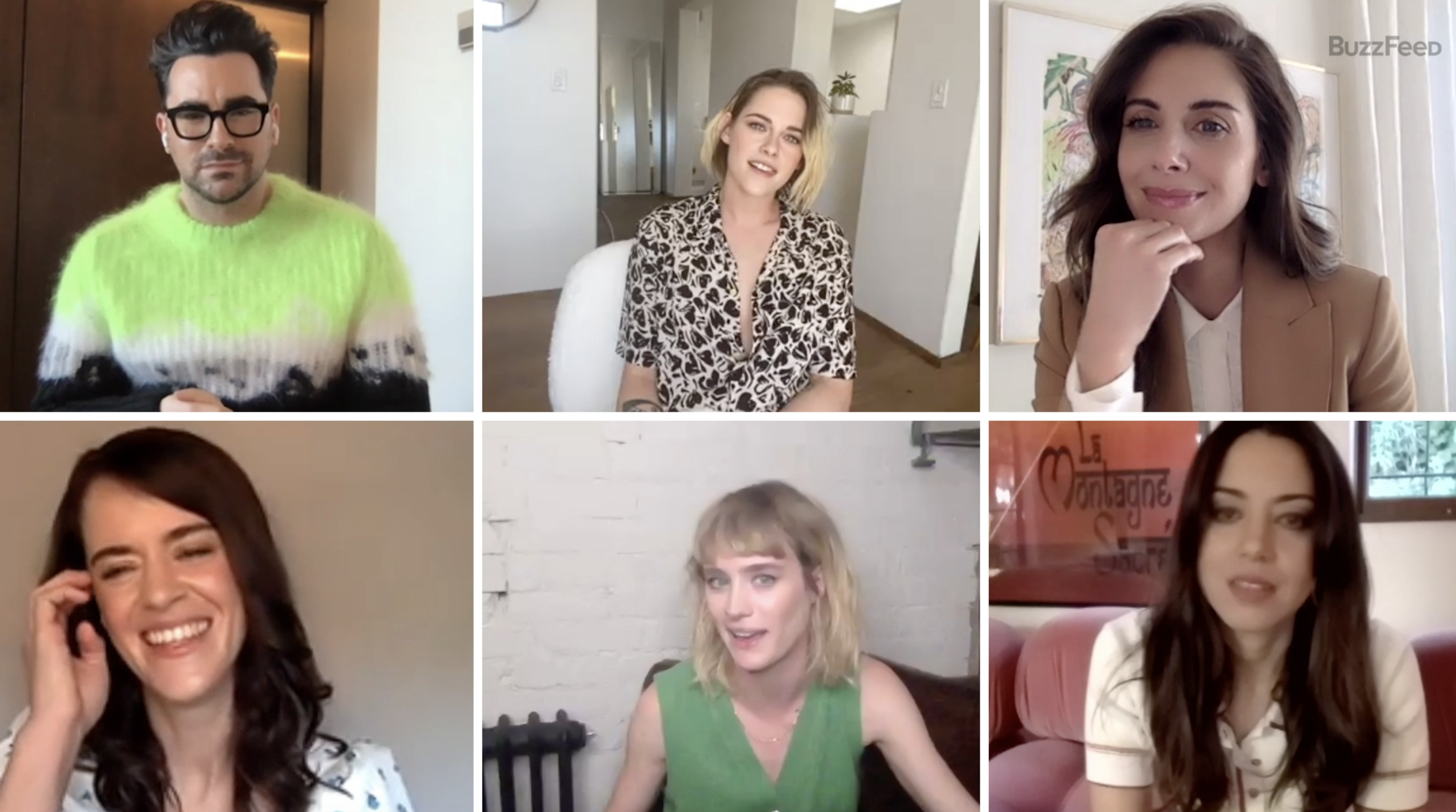 Honestly, this just makes me love this cast and this movie even more.