Hi, hello. So, out of all the TV series I've watched, I can confidently say that Grey's Anatomy is one of my absolute favorites.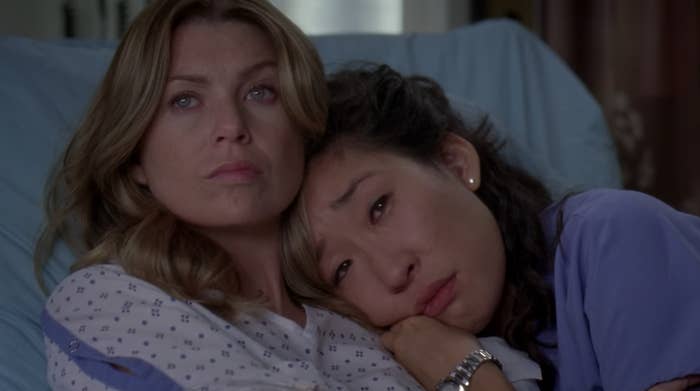 I recently started rewatching my favorite medical comfort show again, and I think it's time to discuss how Season 2 of Grey's Anatomy is a PERFECT season of television.
So here are 33 moments that prove why Grey's Anatomy Season 2 deserves all the praise:
There are obviously MASSIVE spoilers ahead!
1.
First, when Meredith and Derek started the season having to deal with Addison's sudden (but iconic) appearance at Seattle Grace.
2.
When Cristina told Meredith for the first time that she's her person, thus cementing one of the best TV friendships of all time.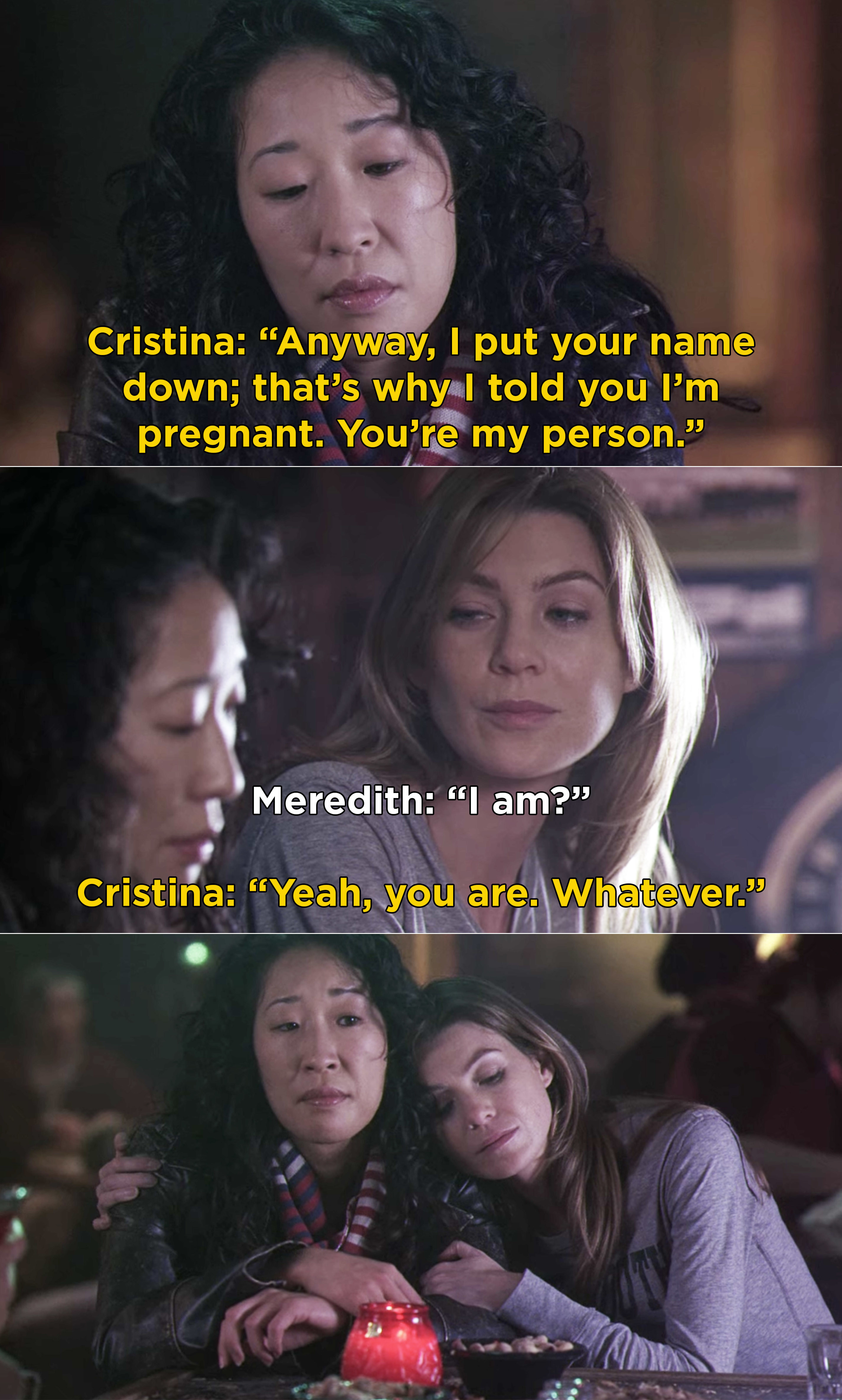 3.
When Ellis was admitted to Seattle Grace and everyone found out that she had Alzheimer's.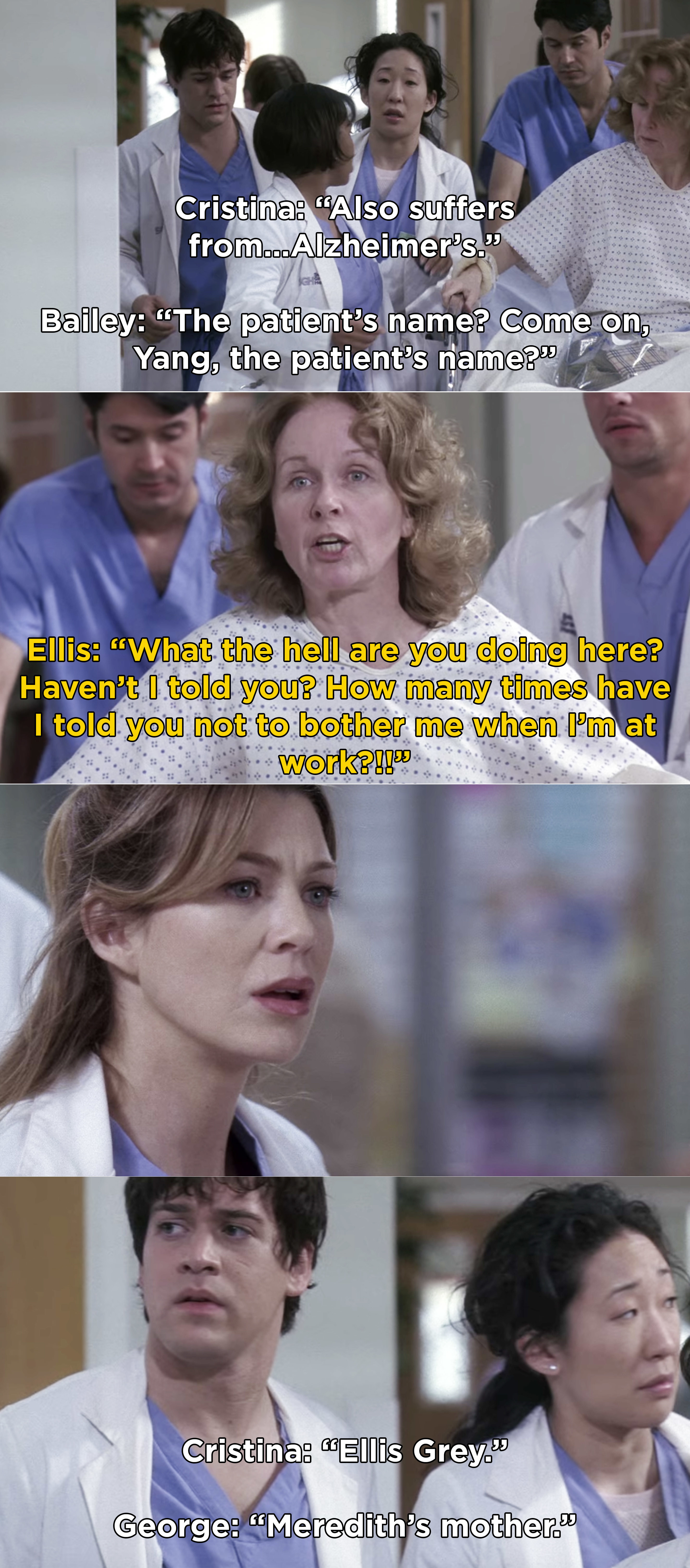 4.
When Cristina delivered this truly memorable moment after she was recovering from her ectopic pregnancy, and her mother arrived.
5.
When George performed his first solo surgery on a gunshot victim in an elevator.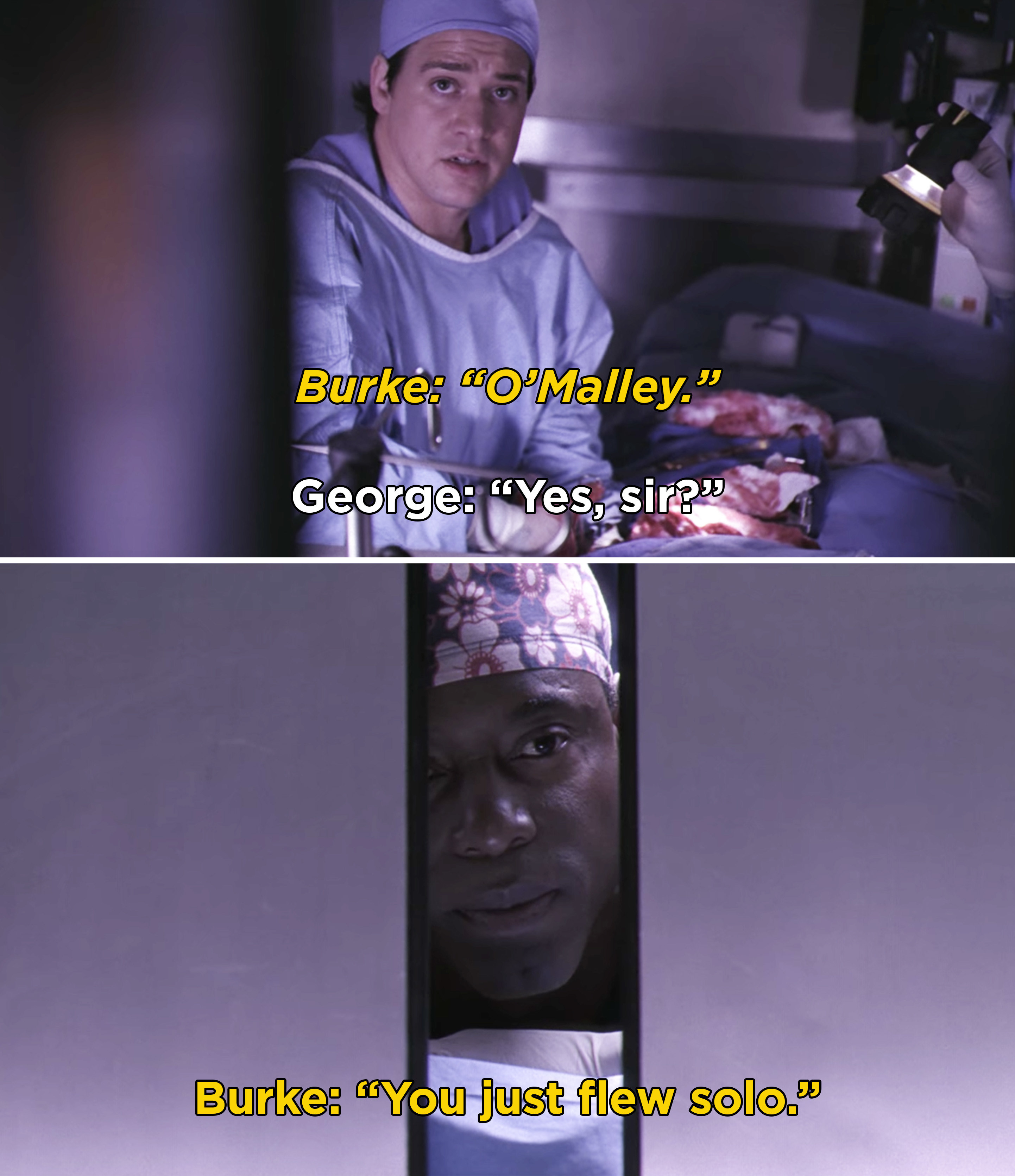 6.
When Meredith delivered the iconic "Pick me. Choose me. Love me" speech to Derek and told him that she loved him.
7.
When Bonnie and Tom were brought into the hospital and were connected by a pole after a train crash.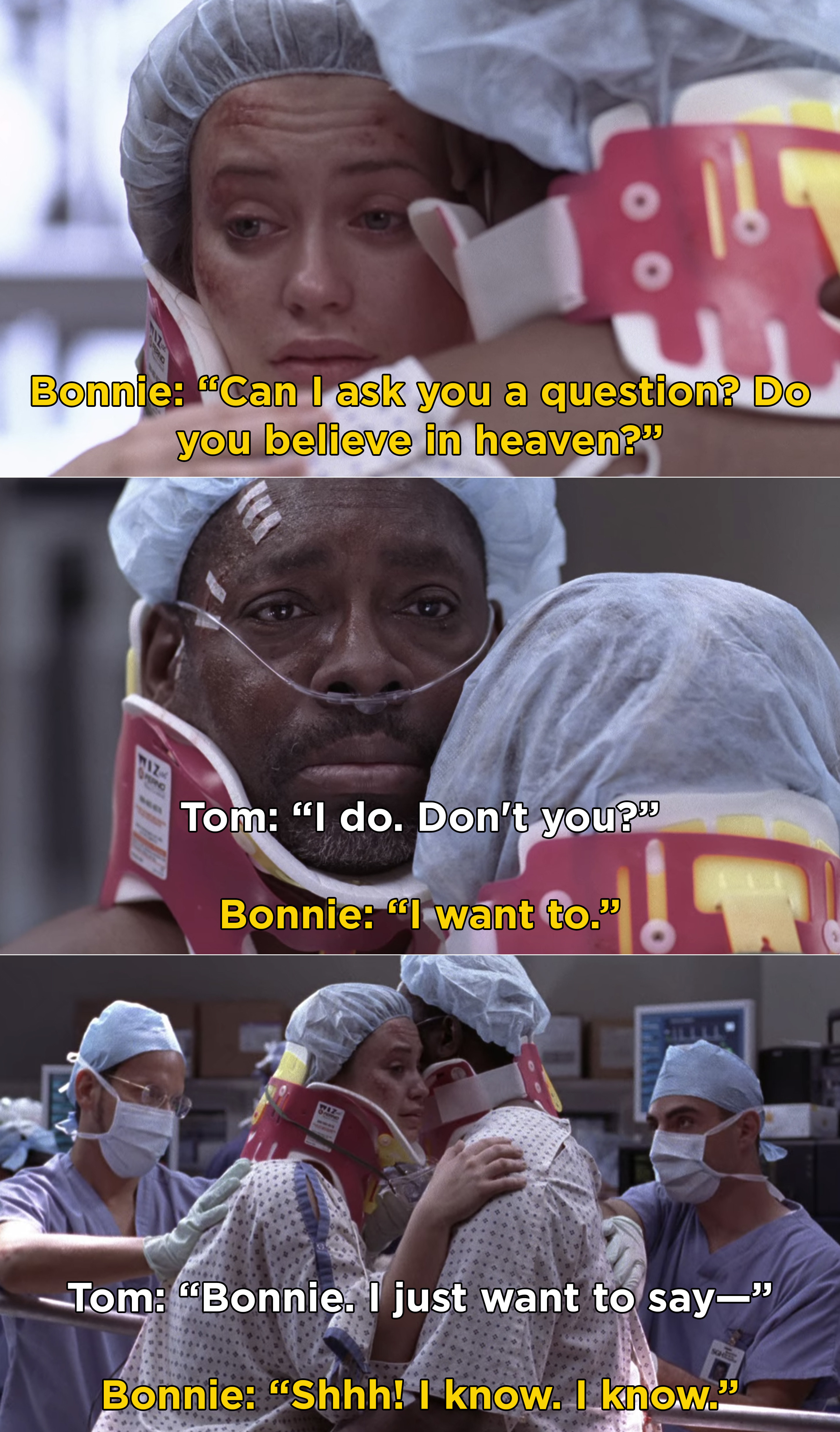 8.
And when Bonnie knew that she was probably going to die before her boyfriend got to see her again, and she gave Derek this message.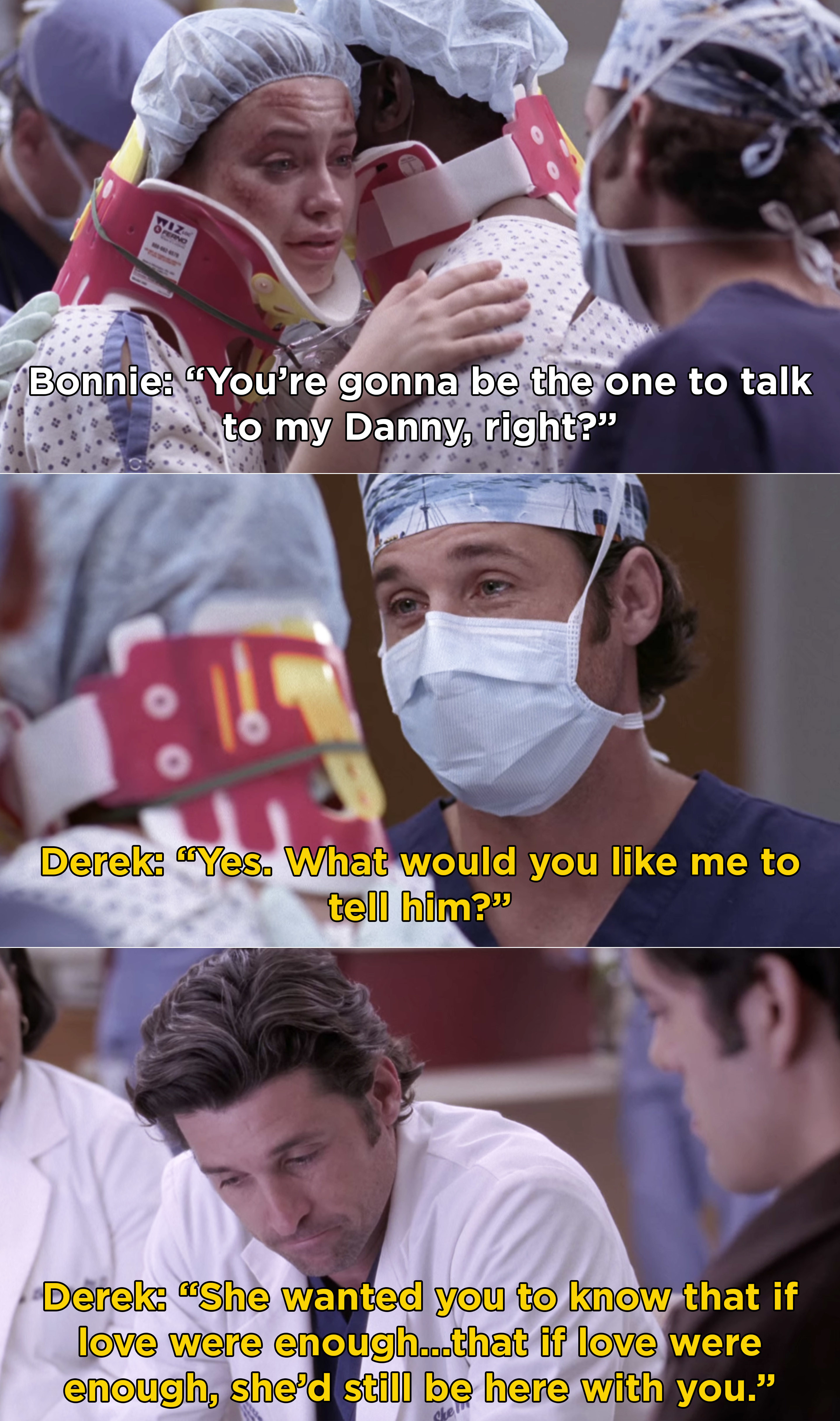 9.
When Bailey hilariously revealed to Richard that she didn't want to leave Seattle Grace, she was just pregnant.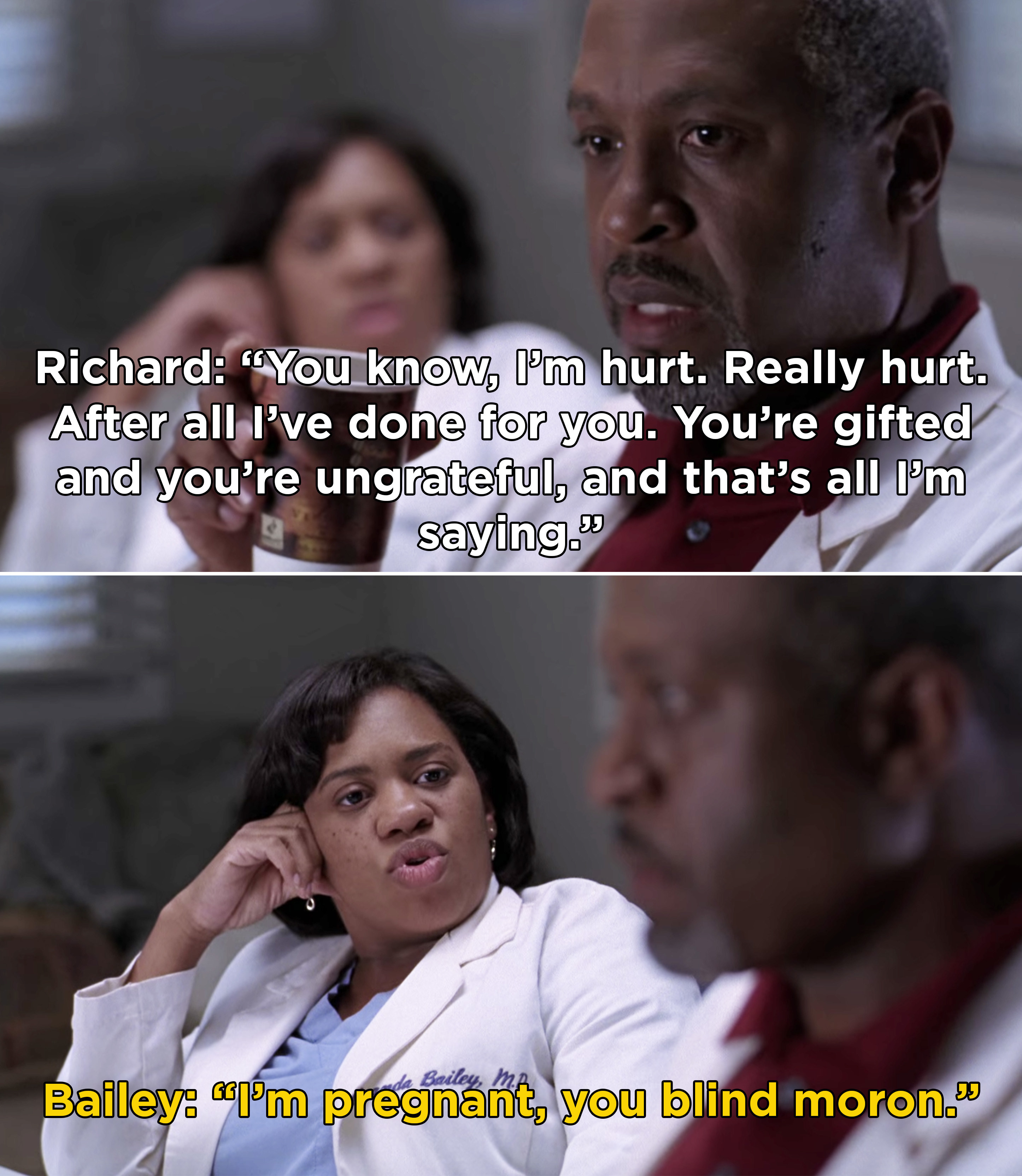 10.
When Denny was first admitted to the hospital and instantly fell in love with Izzie.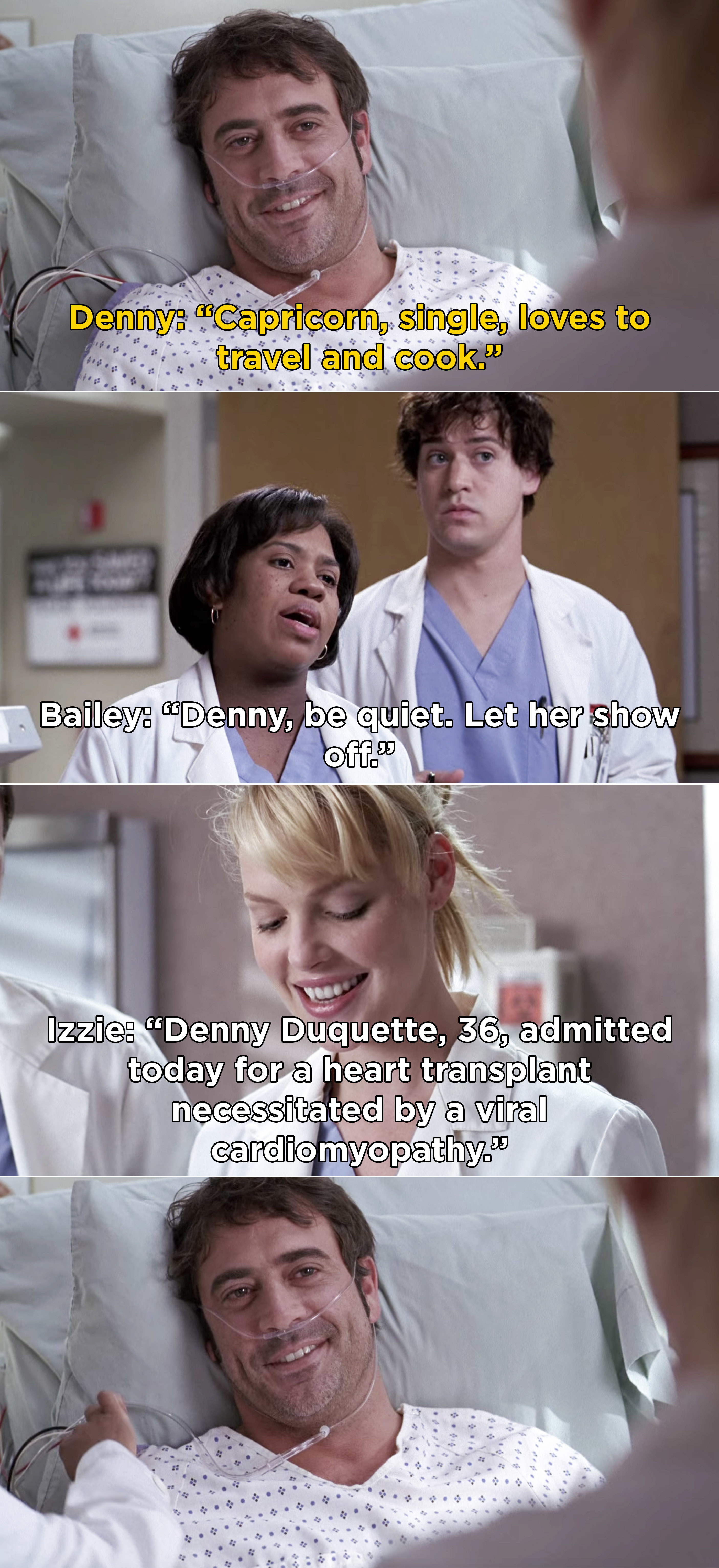 11.
When they realized that Hannah, a paramedic, actually had her hand on a bomb inside a patient's chest.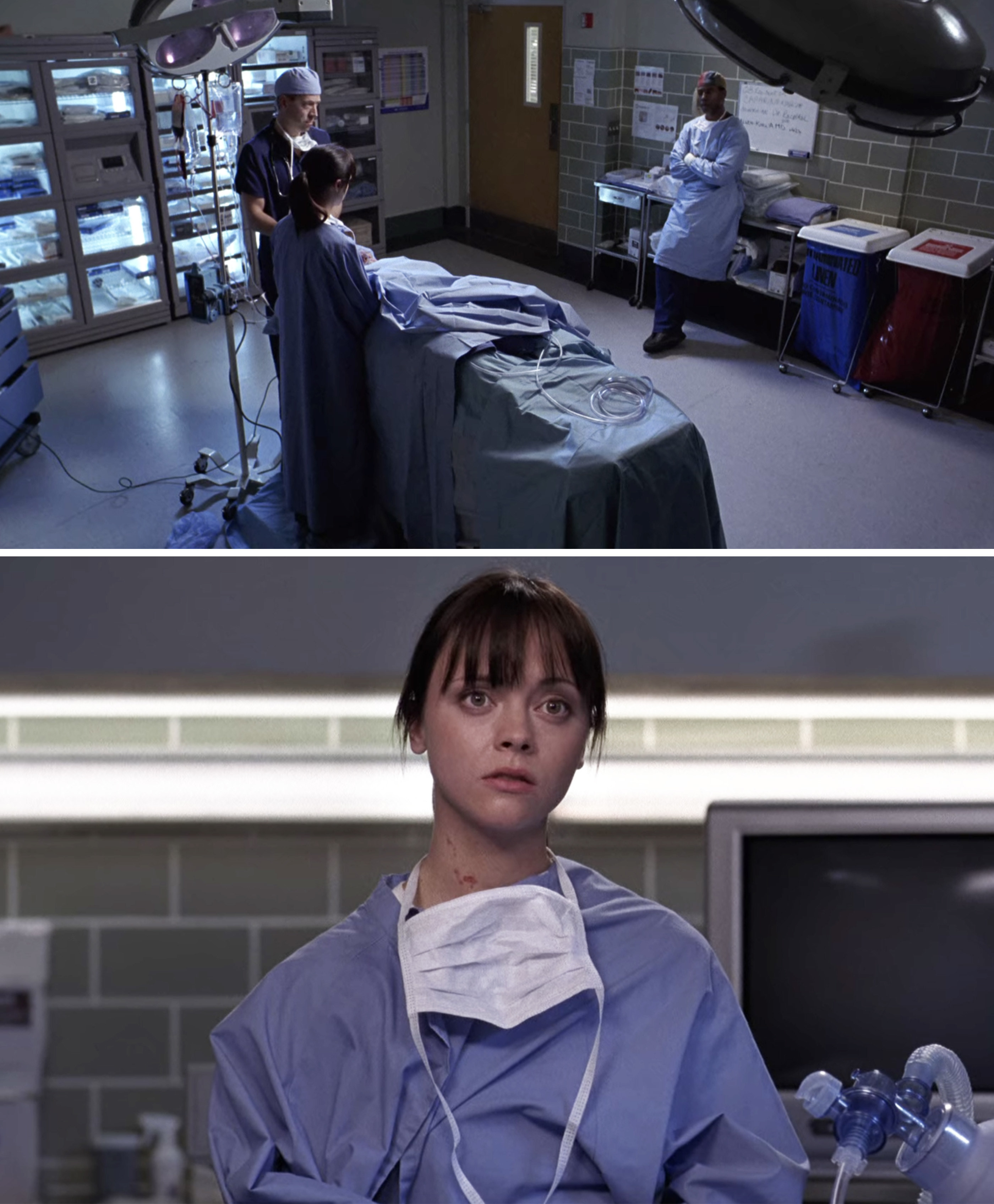 12.
And then when Hannah freaked out and left, thus causing Meredith to put her hand on the bomb.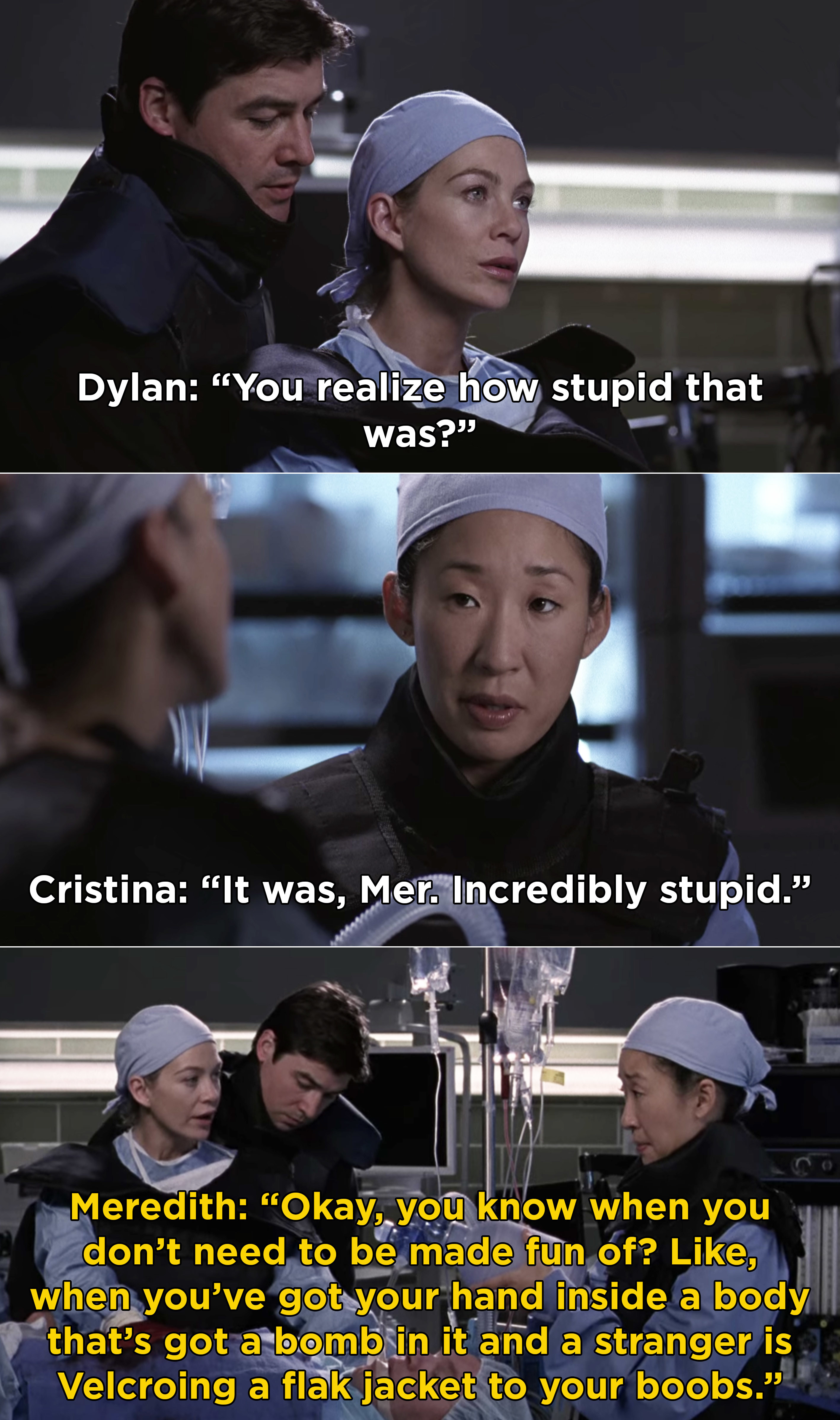 13.
When the show used "Breathe (2 AM)" for the first time when Dylan, the bomb squad guy, took the bomb from Meredith.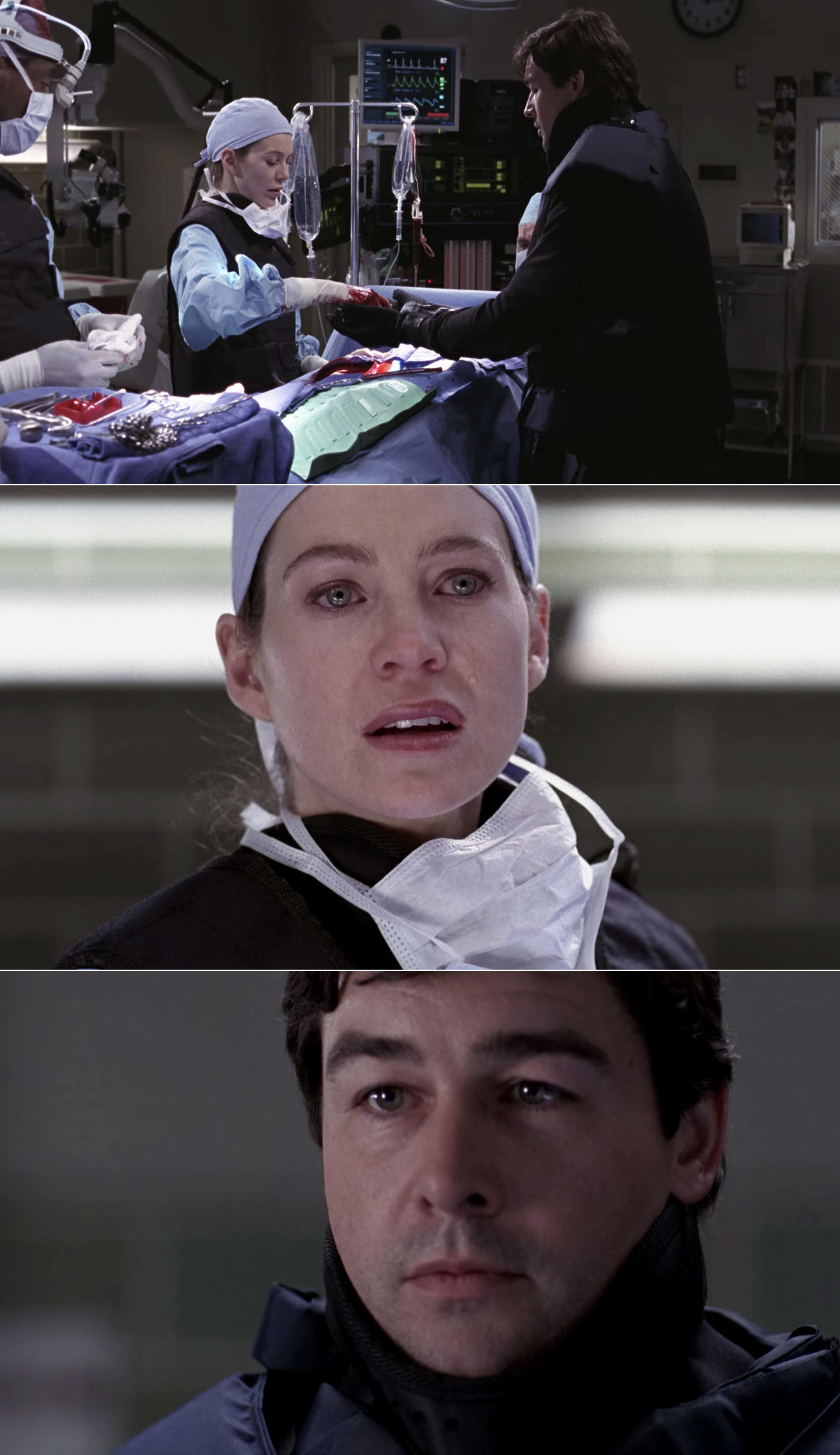 14.
And then when everything seemed fine, but a few seconds later, the bomb exploded in the hallway and killed Dylan.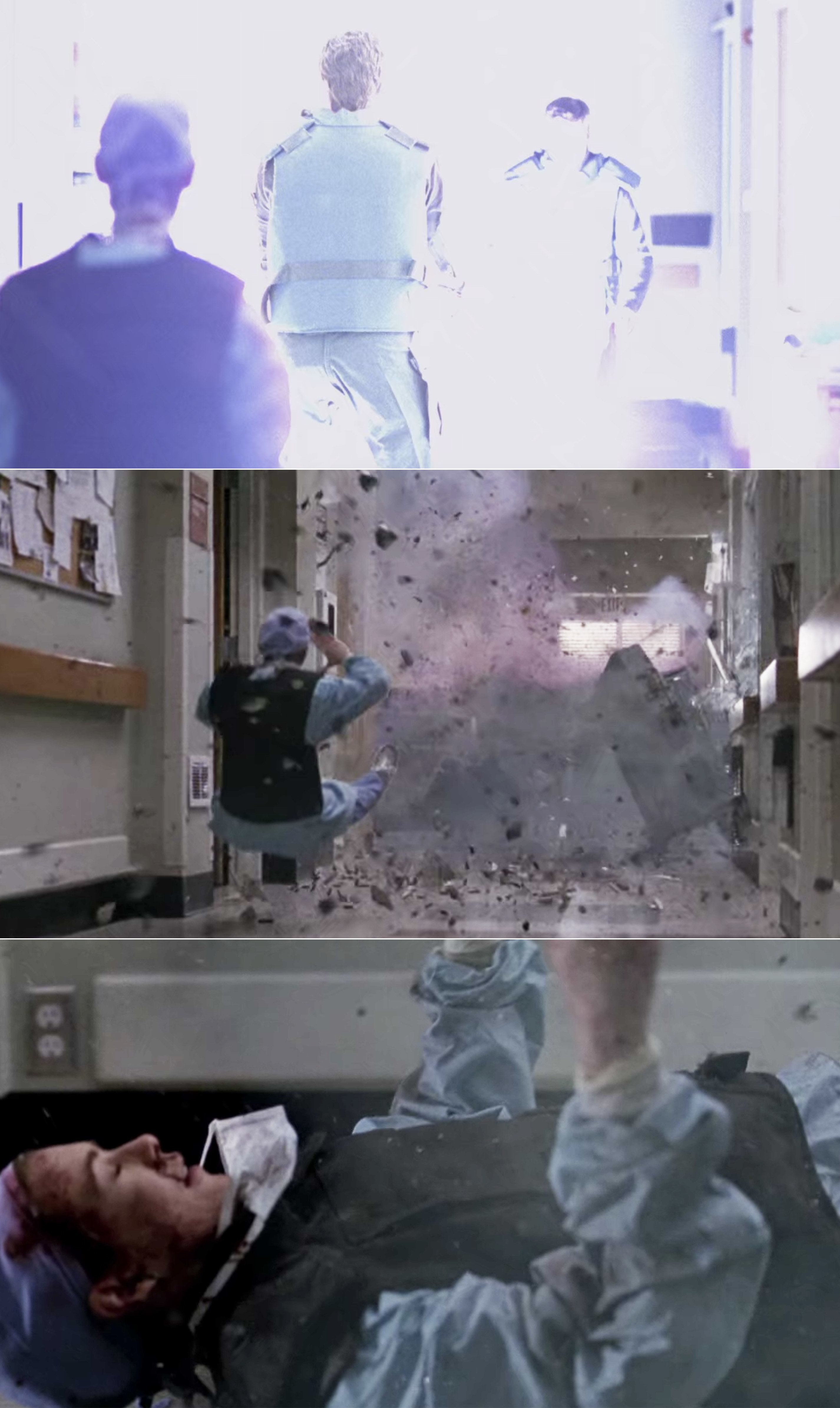 15.
When George helped Bailey deliver her baby because Tucker was in surgery, and it resulted in truly one of the most memorable Grey's moments ever.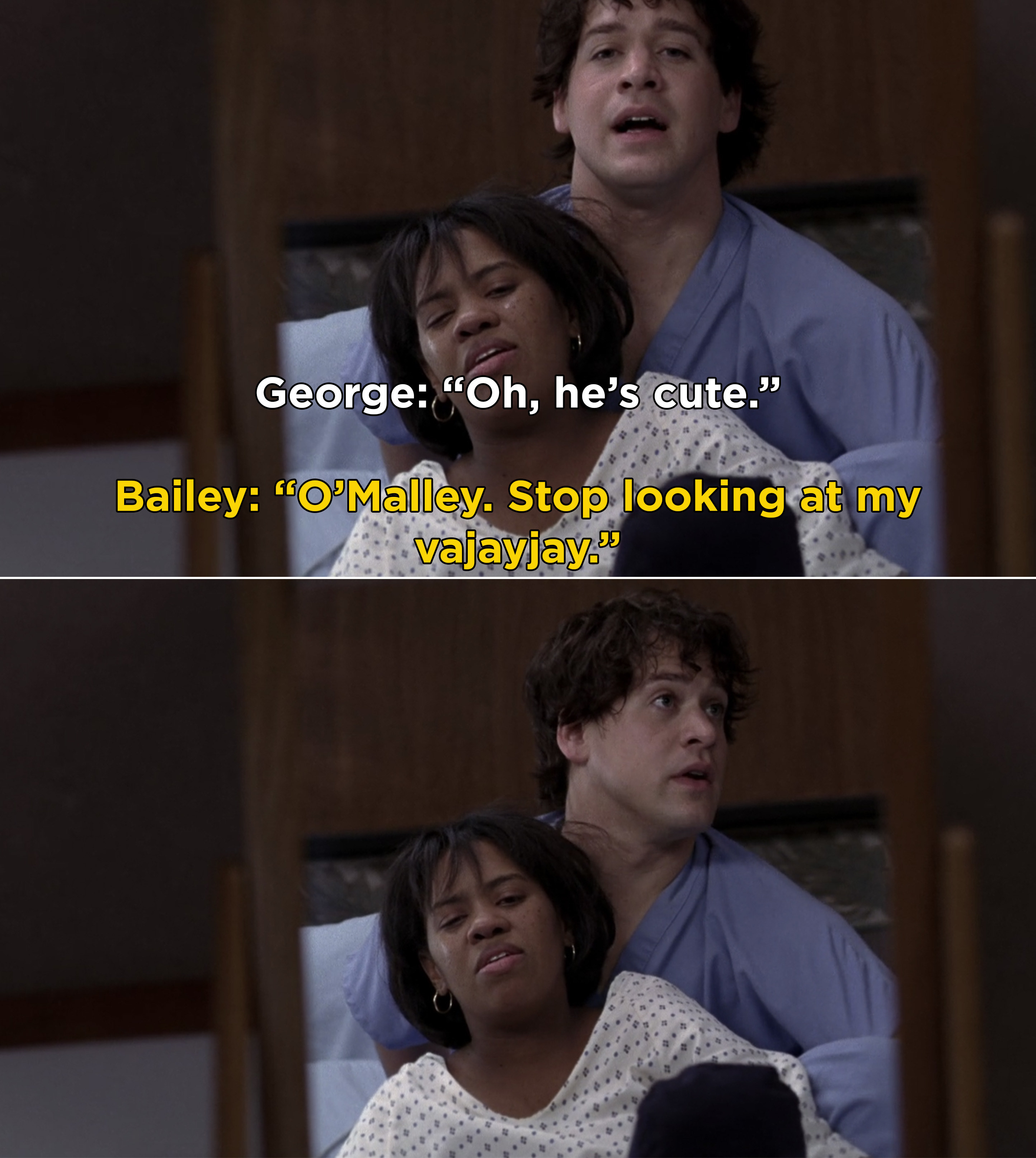 16.
When Mark Sloan arrived at Seattle Grace, immediately flirted with Meredith, and got punched by Derek.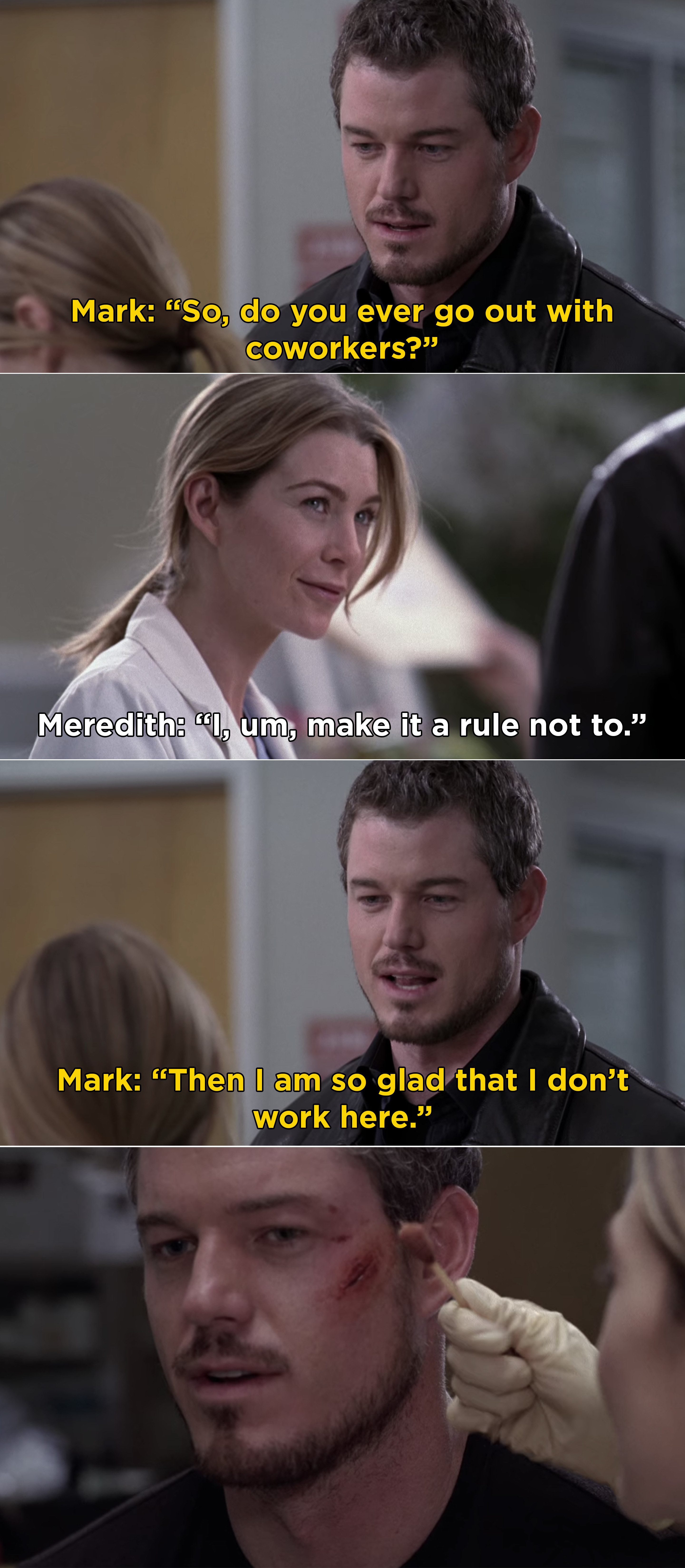 17.
And then when Meredith, Cristina, and Izzie tried to come up with a nickname for Mark and settled on "McSteamy."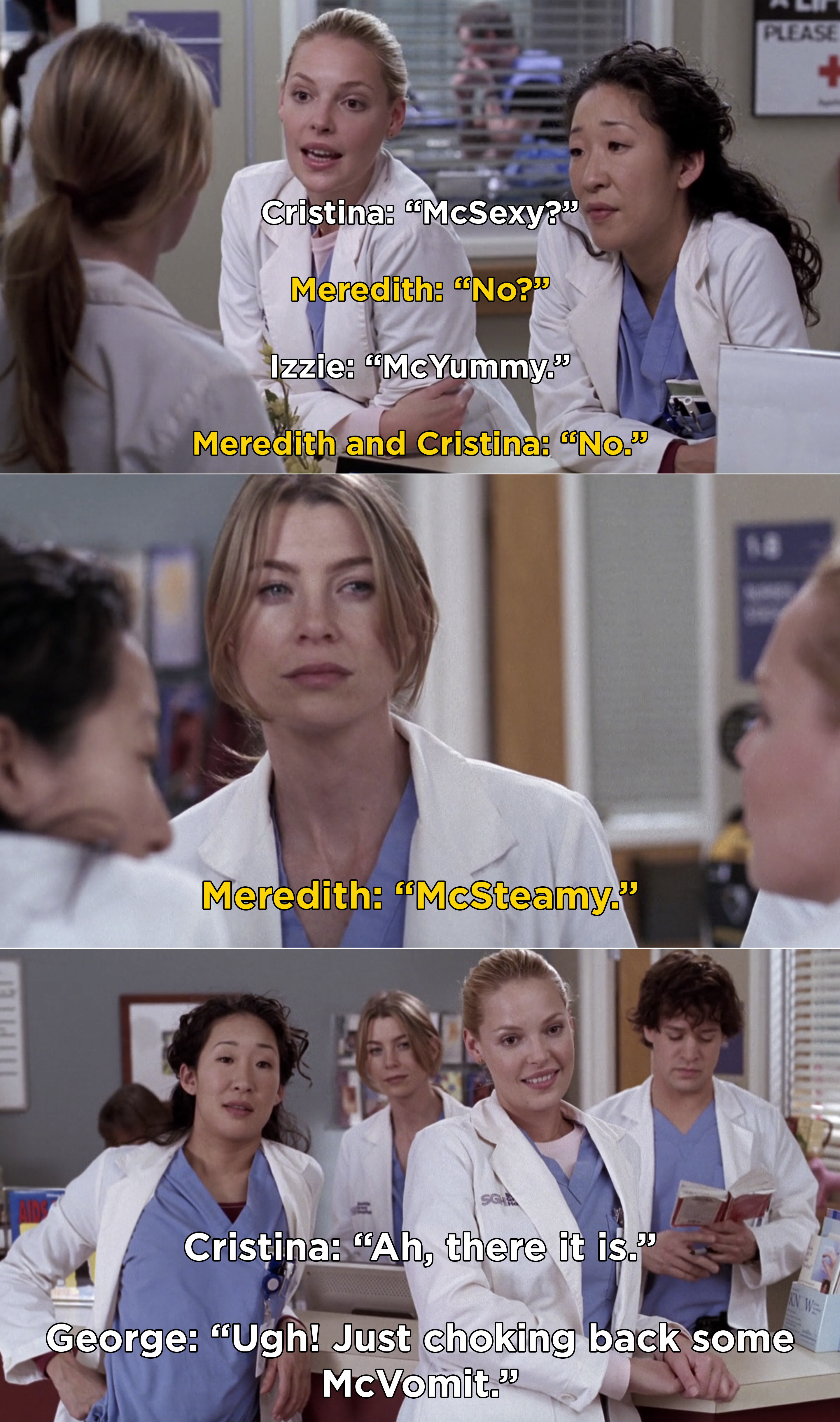 18.
When Meredith and George slept together...which I really try to forget about, but hey, it's a great moment to go back and laugh about.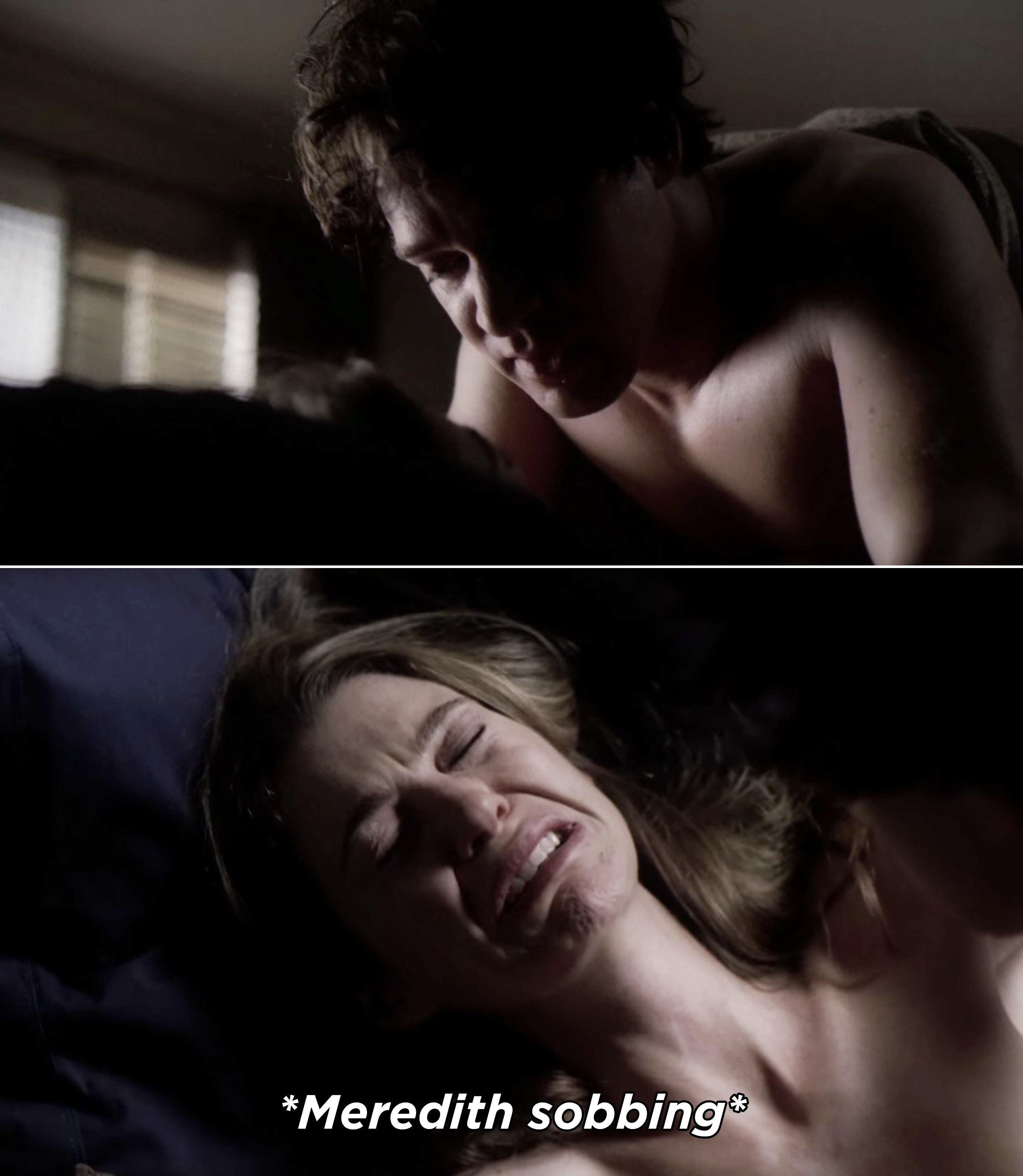 19.
And then when George accidentally told Cristina, Alex, and Izzie that he and Meredith had sex, and then he fell down the stairs.

20.
When Addison hilariously had an allergic reaction to poison oak and Bailey had to treat her.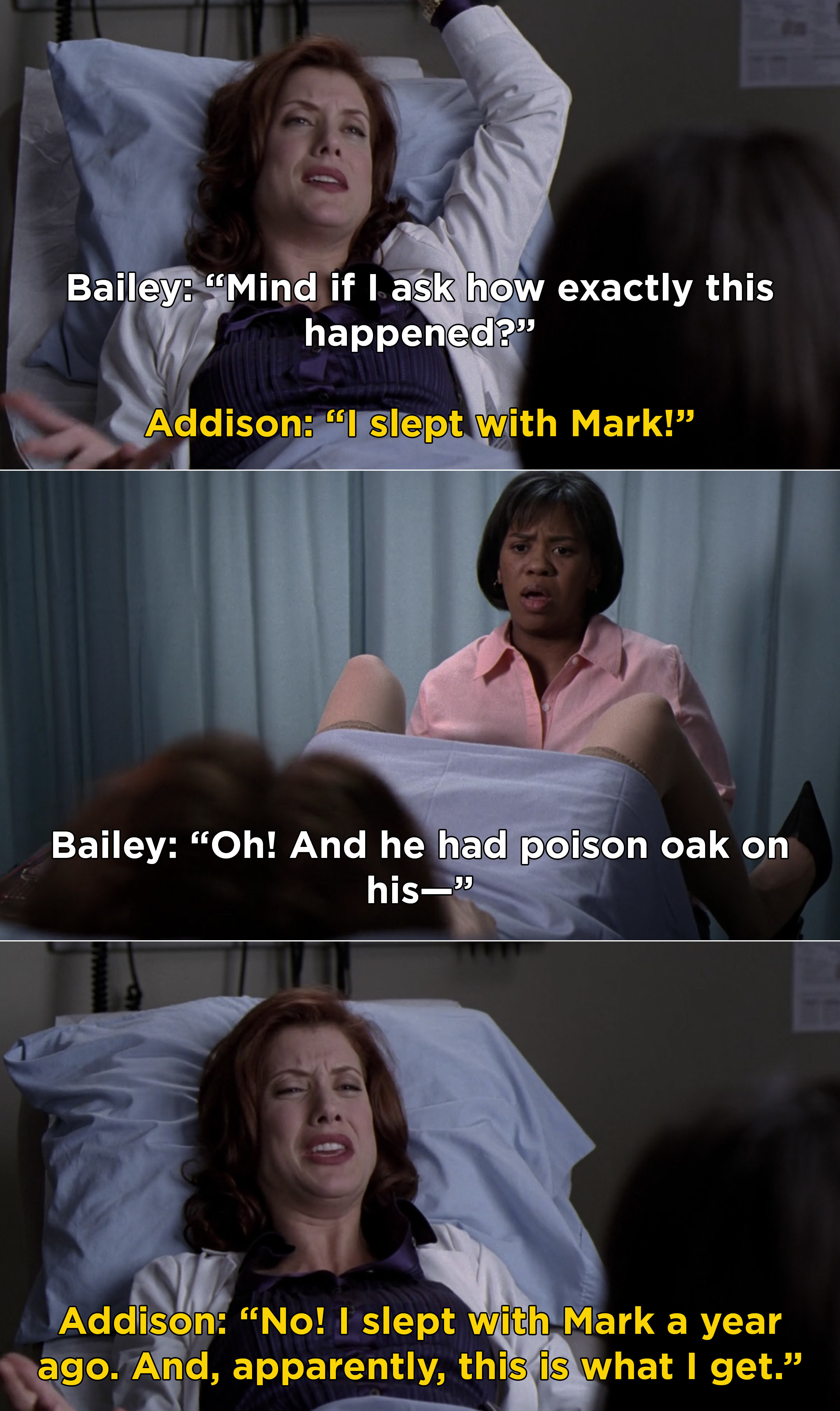 21.
When Grey's Anatomy used "How to Save a Life" for the first time during a surgery montage.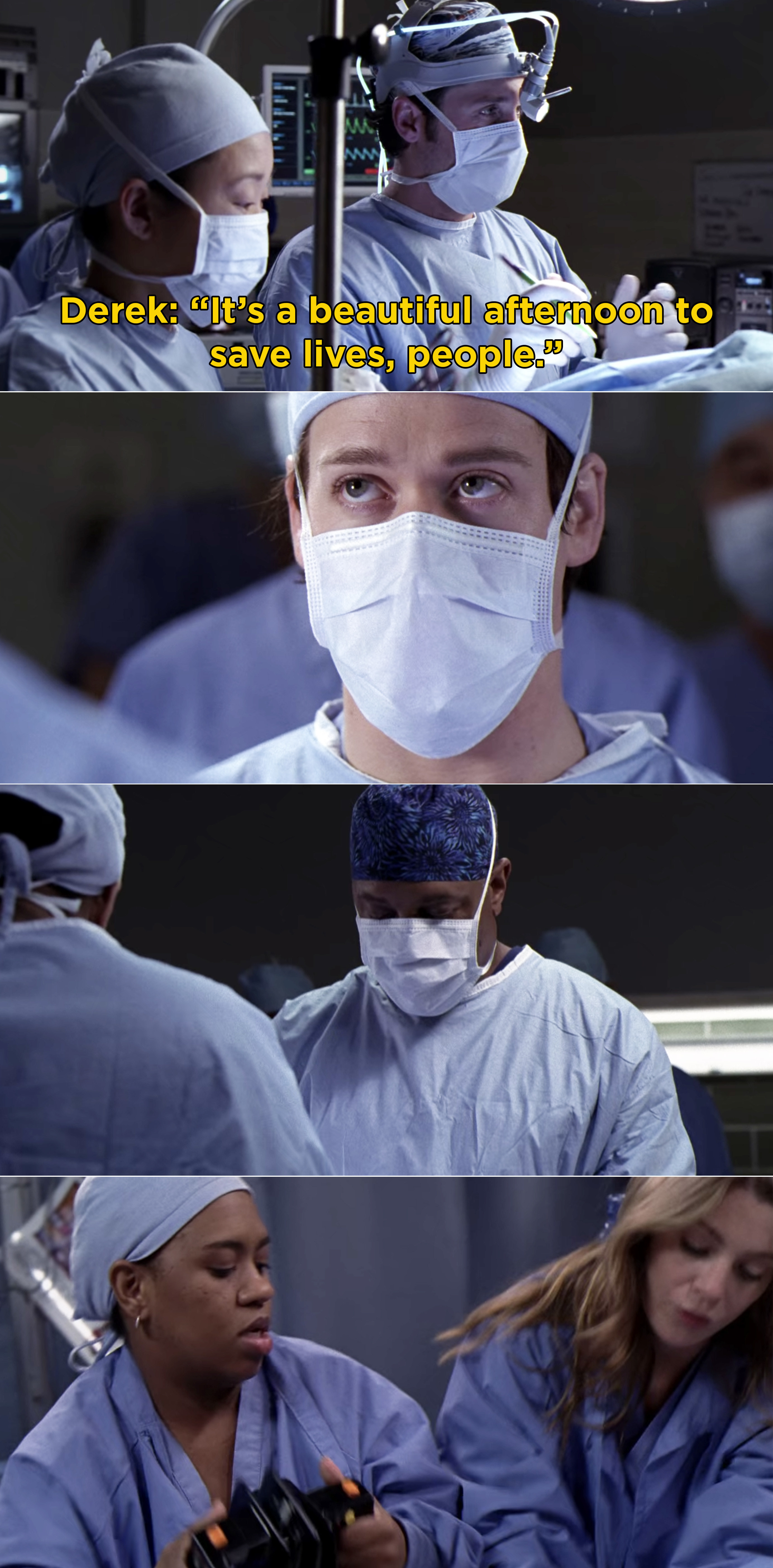 22.
When Meredith took up knitting and a vow of celibacy, which was just hilarious.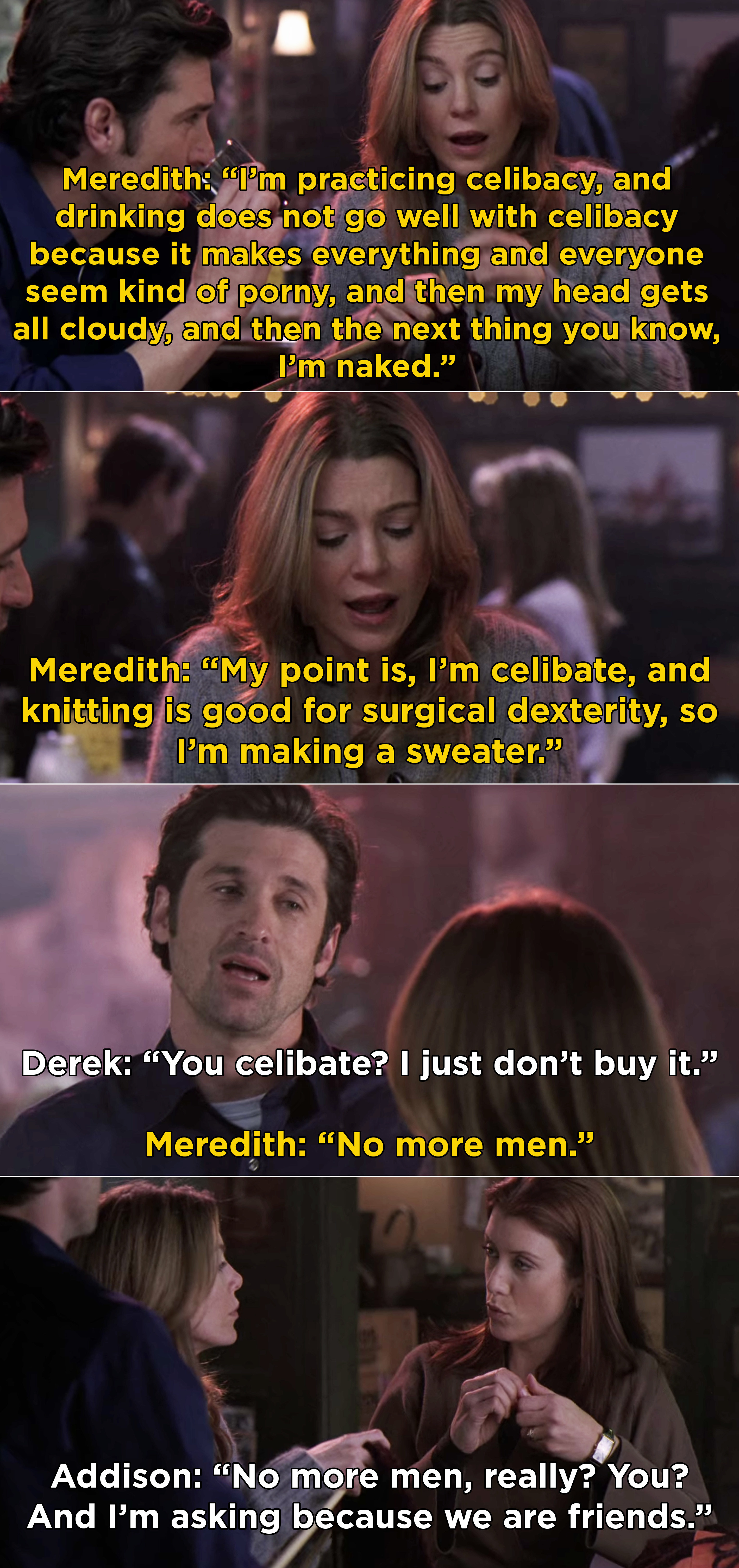 23.
When Meredith's half sister Molly was admitted to Seattle Grace and Meredith found out about her and Lexie.

24.
When Callie and George started dating, and George found out that Callie was living at the hospital.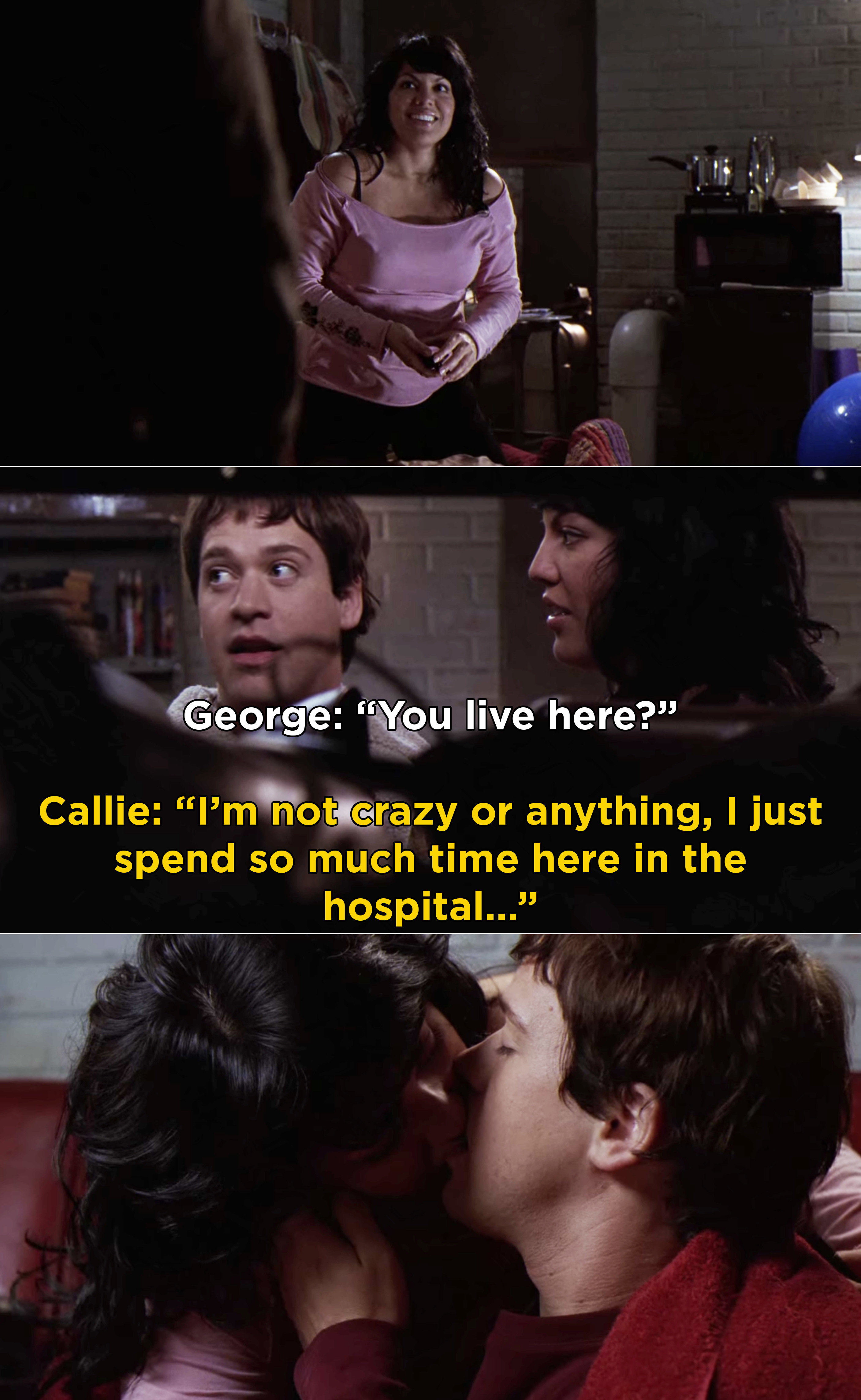 25.
When Derek was mad at Meredith for sleeping with Finn, and Meredith delivered this iconic monologue.

26.
When Izzie cut Denny's LVAD wire after it looked like he wasn't going to get a new heart — Izzie, this was a VERY bad idea, but damn, it made for great TV.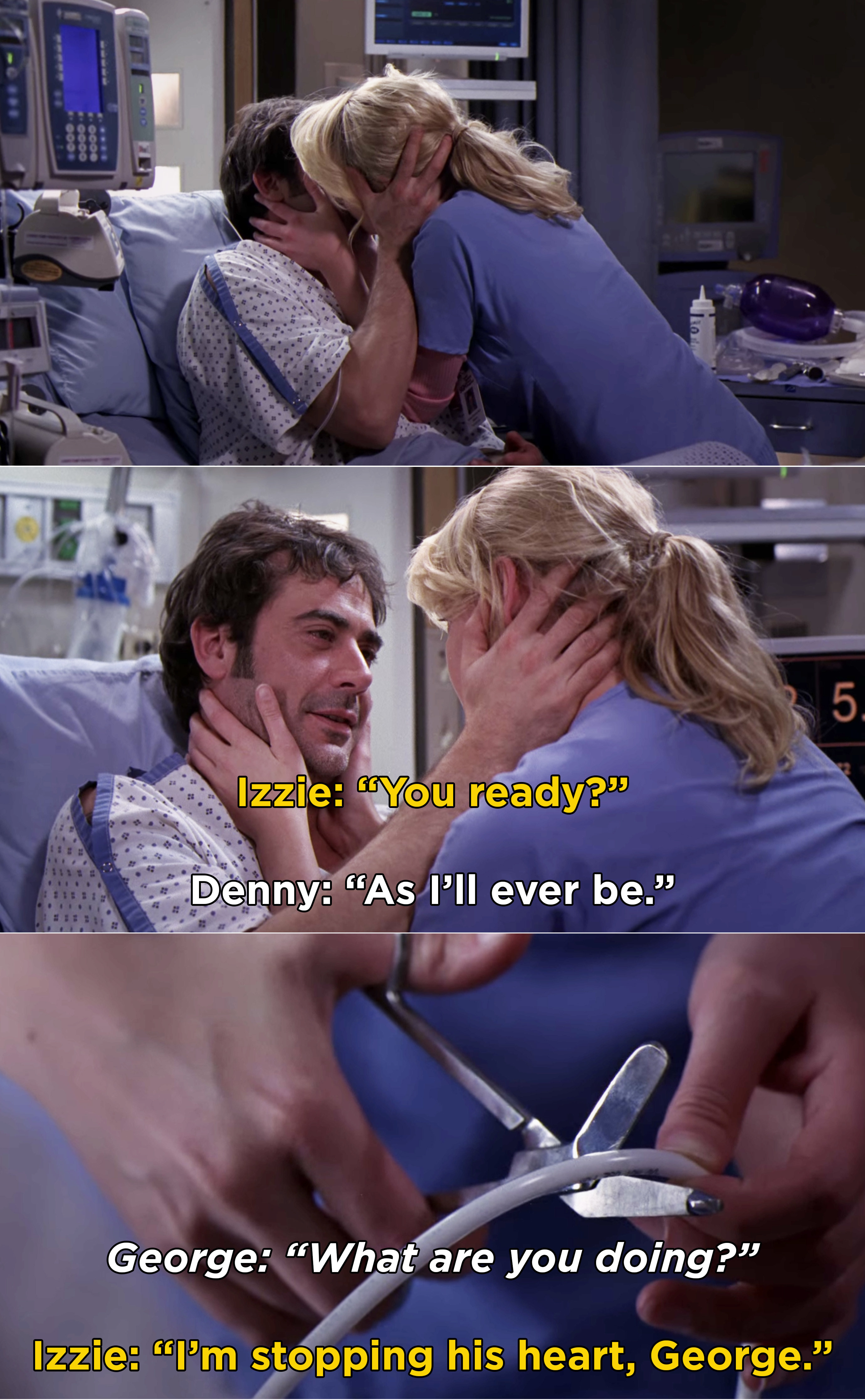 27.
And then when George called Meredith and Cristina to help with Denny, and Bailey eventually found out about ALL of it.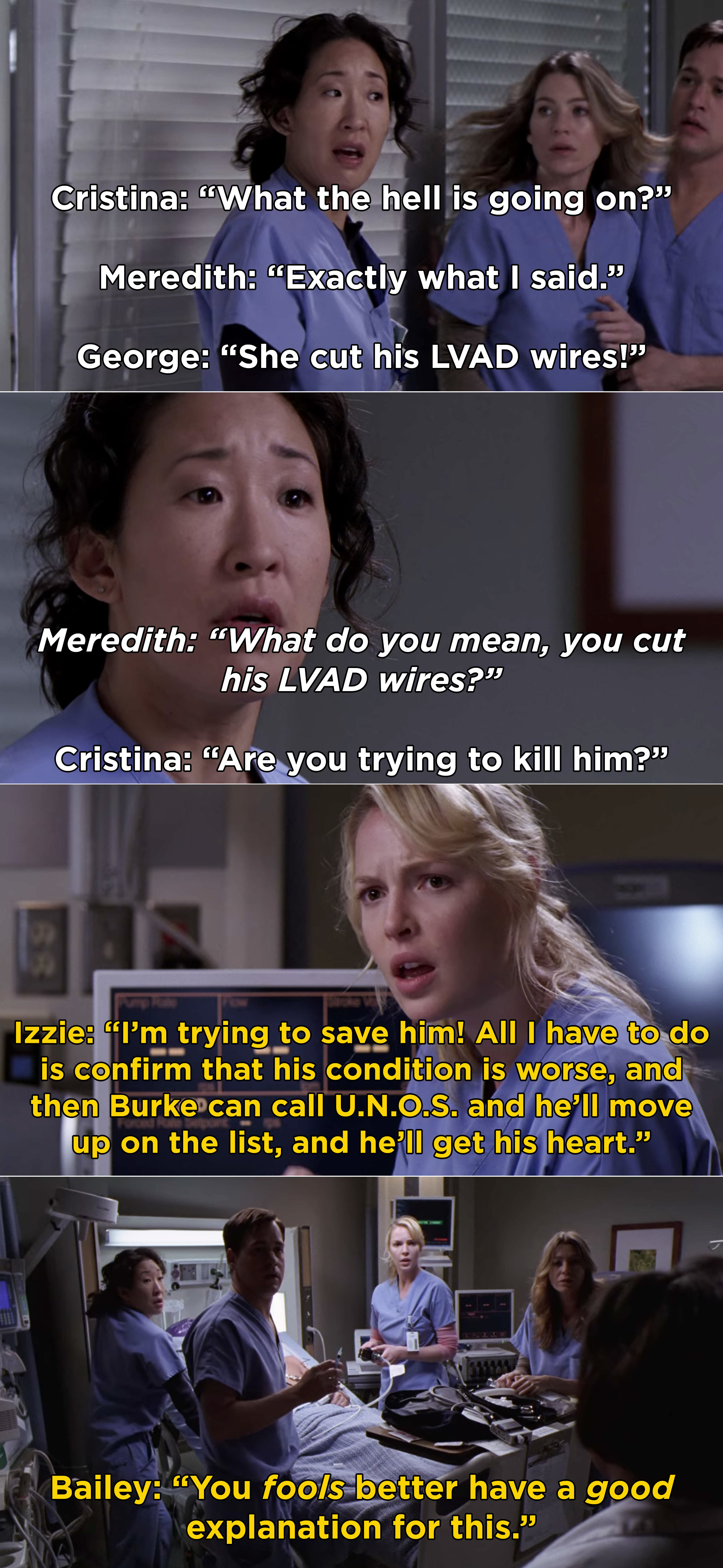 28.
When Burke was shot outside the hospital and Derek had to operate on him, but it resulted in Burke having a hand tremor.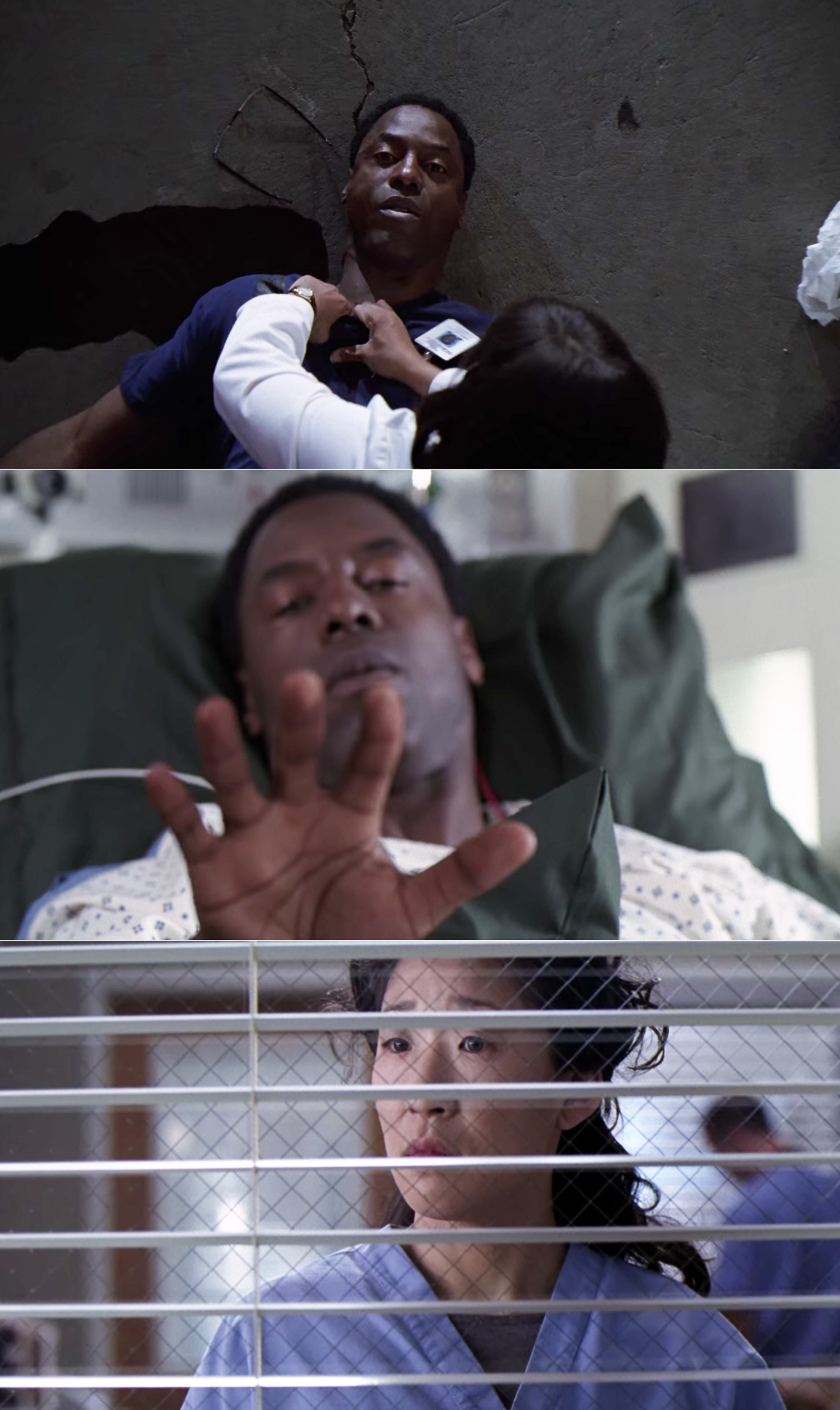 29.
When Meredith, Derek, and Addison said goodbye to Doc before Finn had to put him down.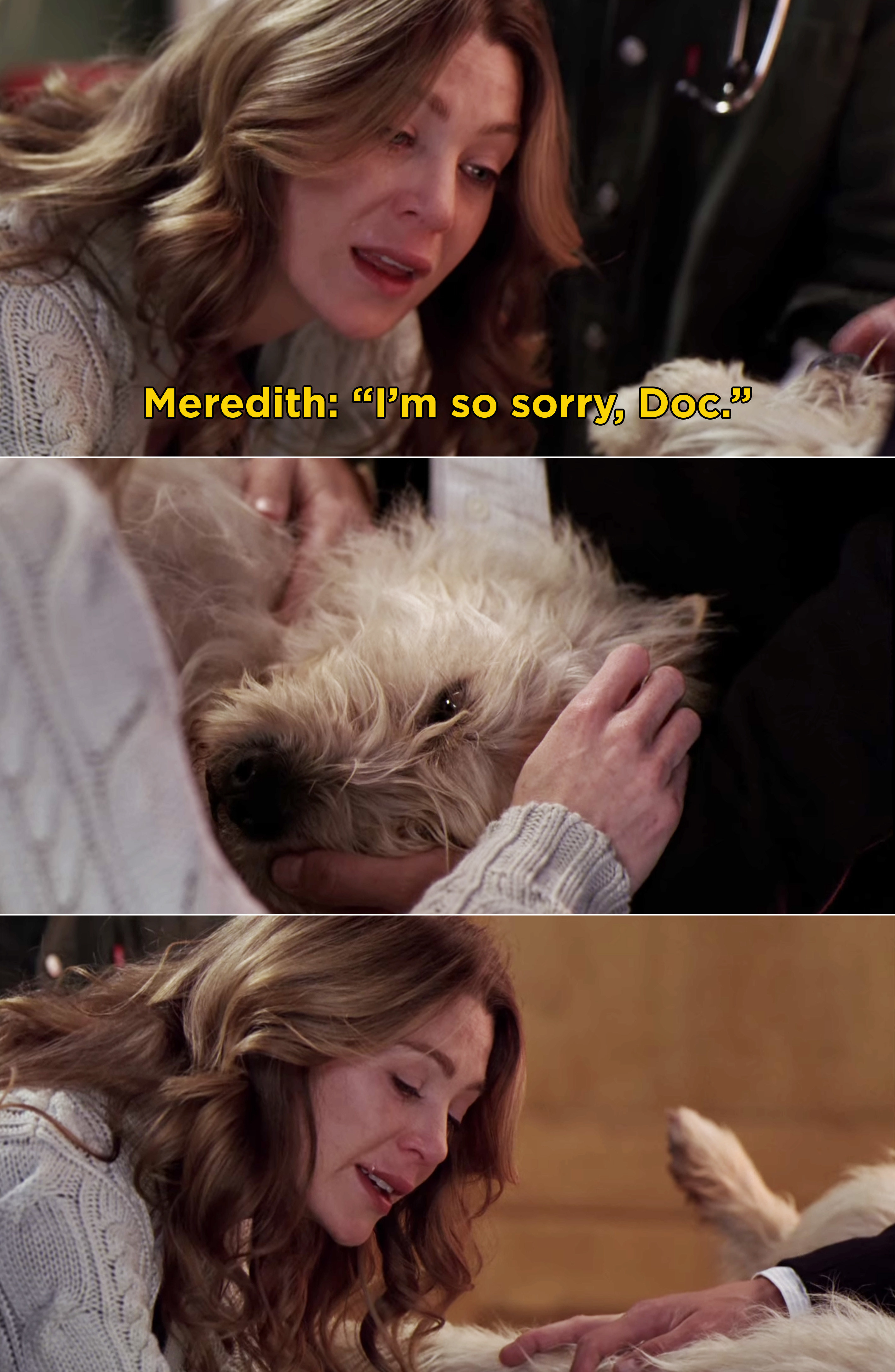 30.
When all of the doctors came together to throw a prom for Richard's niece Camille, who was admitted to the hospital after her cancer returned.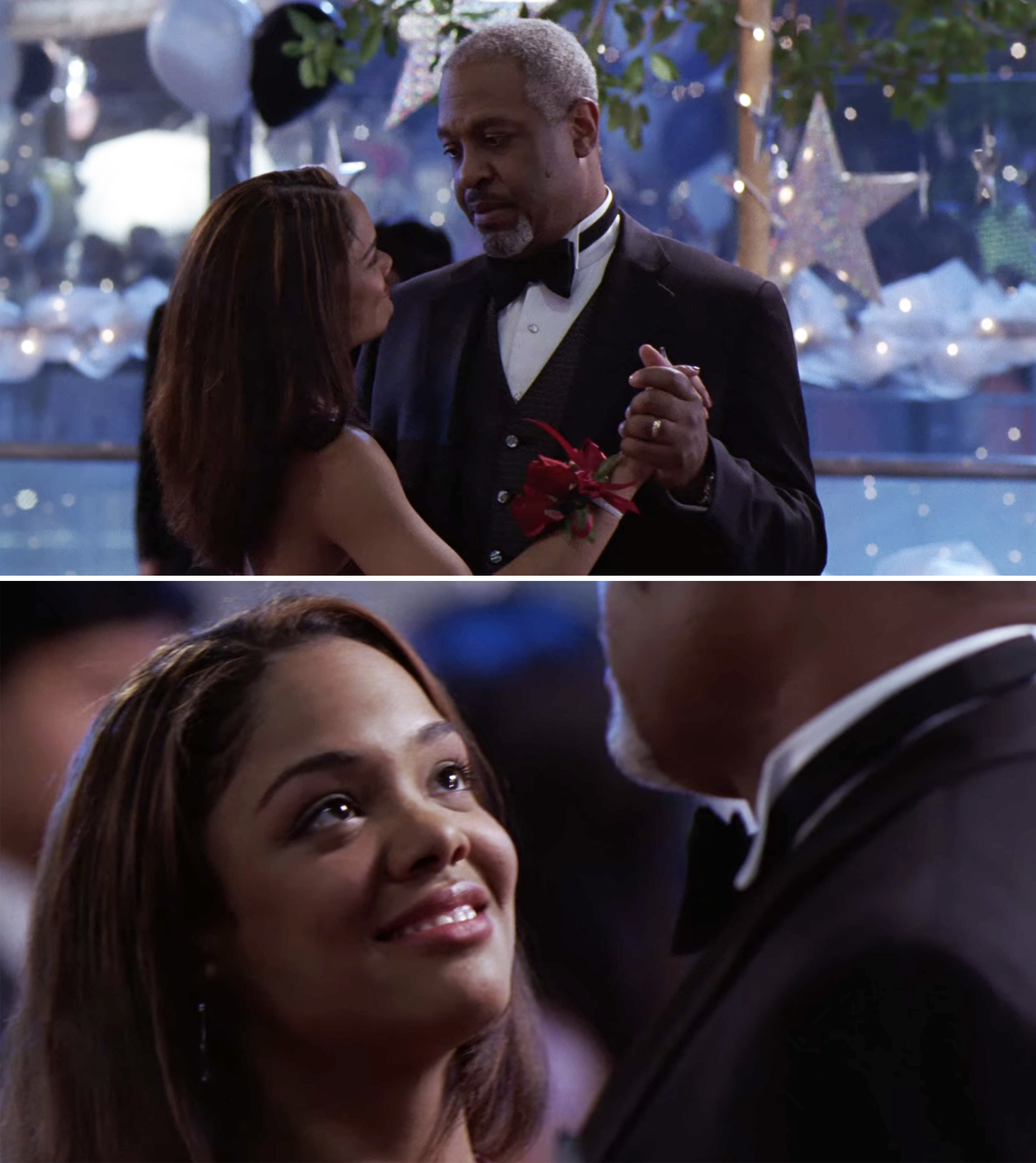 31.
When Derek and Meredith slept together, even though Derek was with Addison and Meredith was with Finn.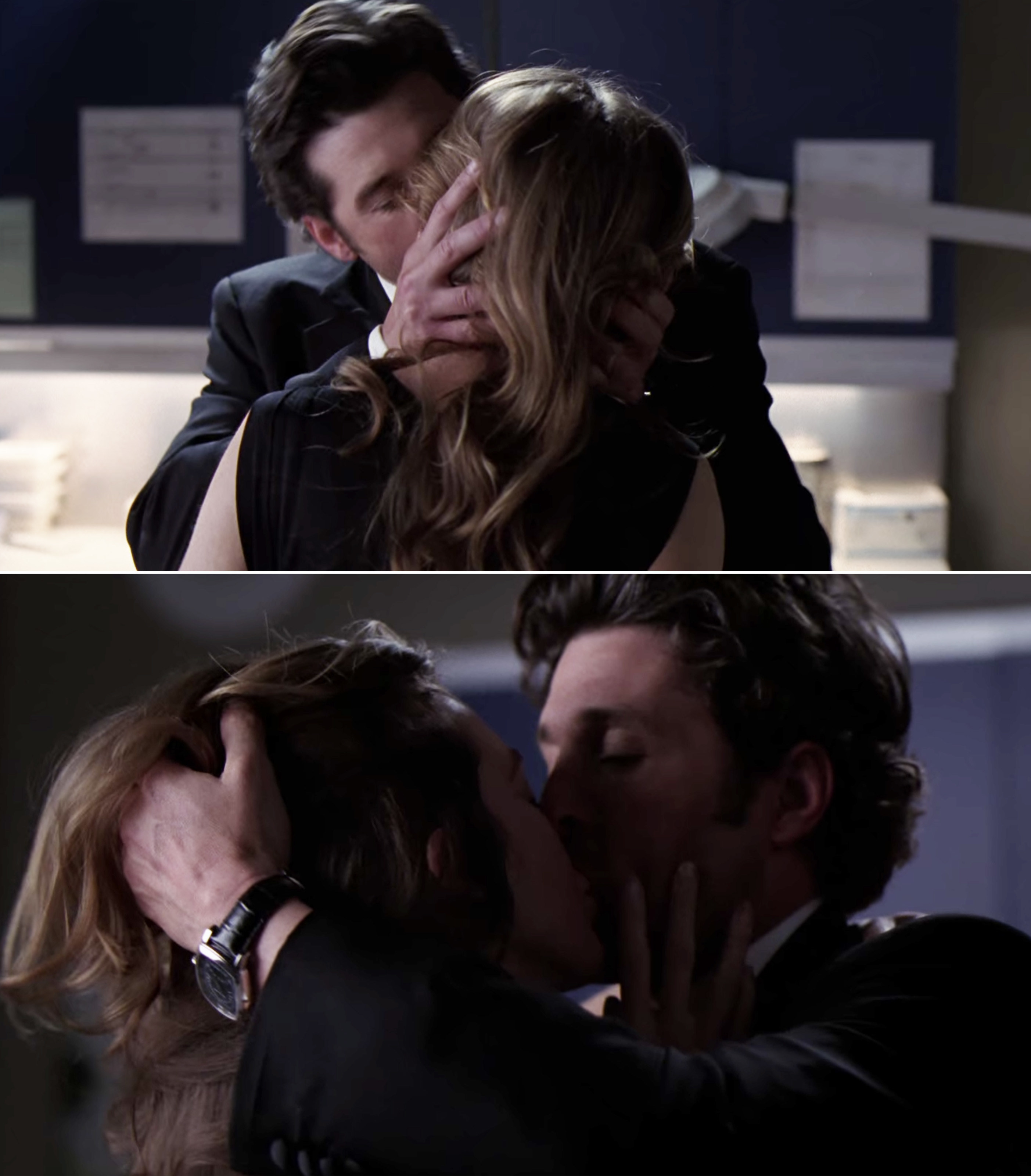 32.
When Denny got a new heart and everything seemed fine, but then he shockingly died before he got to see Izzie in her prom dress.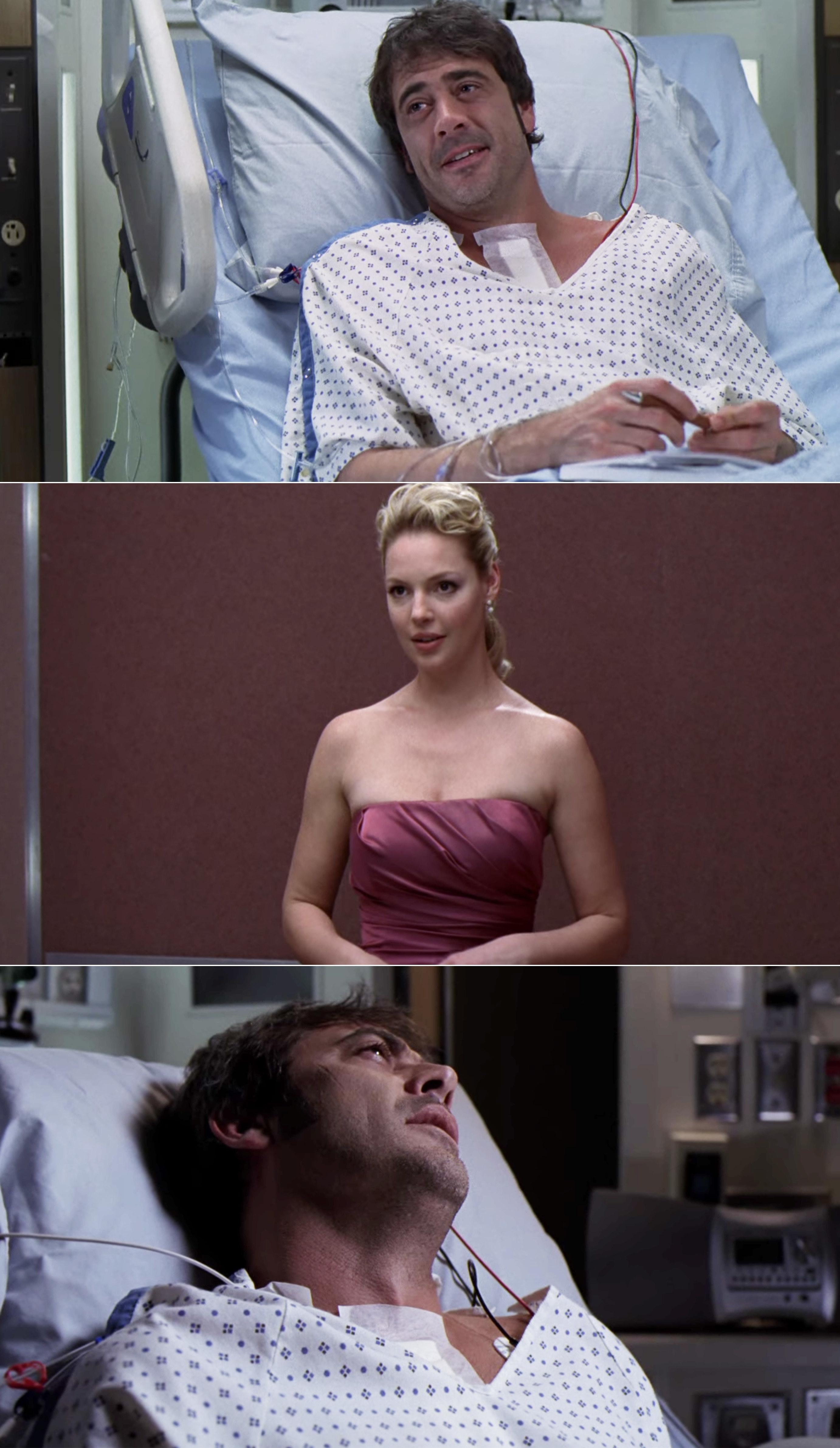 33.
And finally, when Alex lifted Izzie out of Denny's bed and Izzie quit Seattle Grace, all while "Chasing Cars" played for the first time in the show's history.
There are obviously a ton of other moments from Season 2 that are iconic, so which are your favorites? Tell us in the comments below!