And because this is a Disney movie, there are obviously some details we have to discuss right now!

1.
First, the mysterious symbols seen on the rock formation also appeared on the original teaser poster for Frozen 2.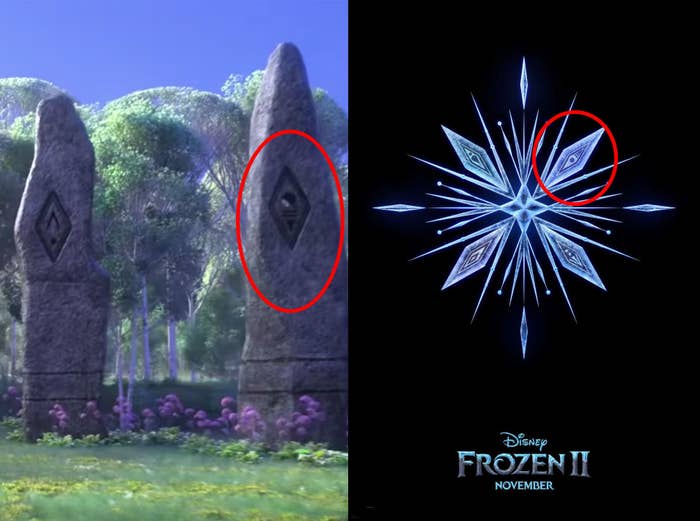 2.
The rocks that appear to be at the edge of the mysterious enchanted forest are similar to the Ring of Stones seen in Brave — it's unclear if they'll be related.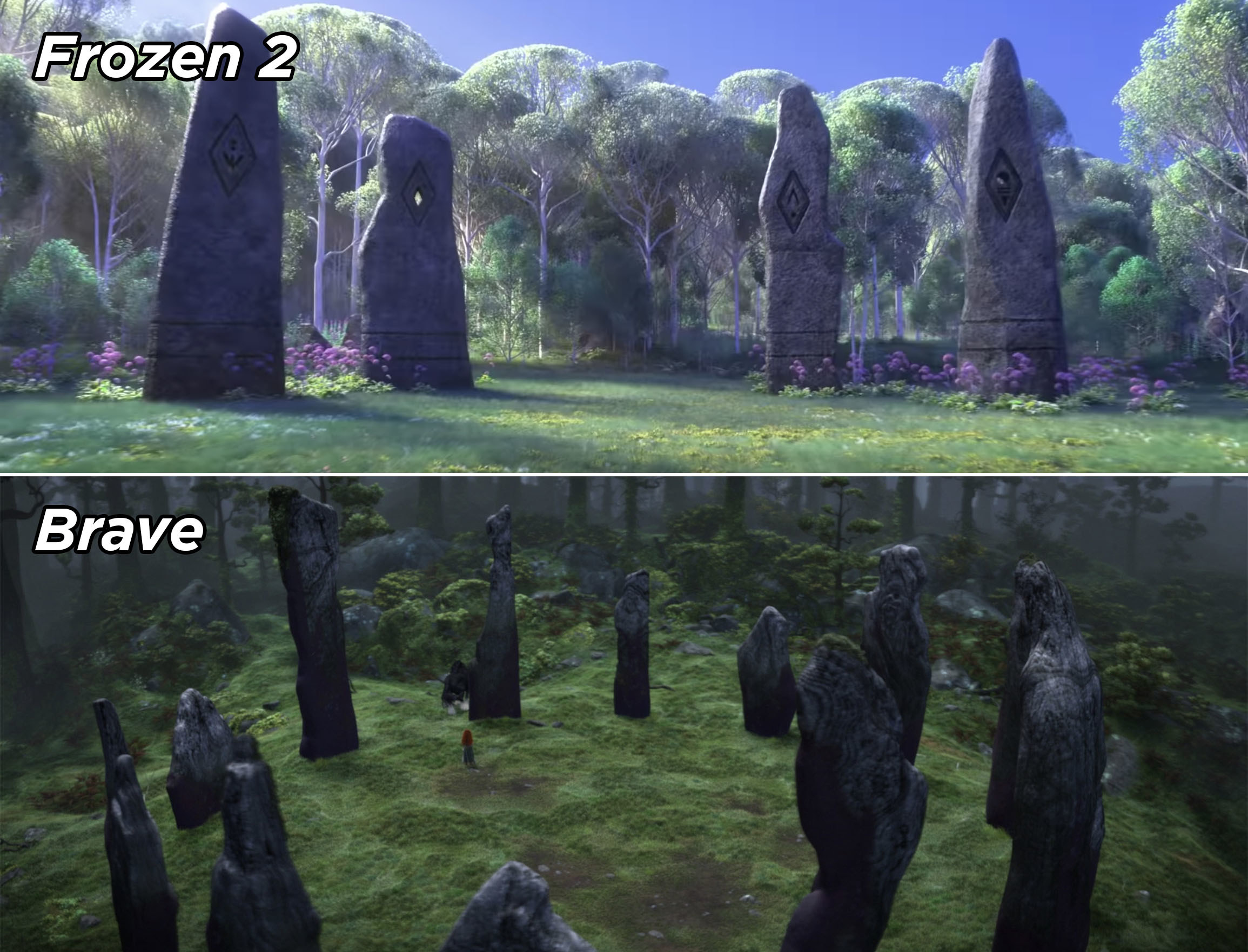 3.
Also, the symbols appear on the ice crystals Elsa created in the previous trailer, so I'm going with they have something to do with how Elsa got her powers.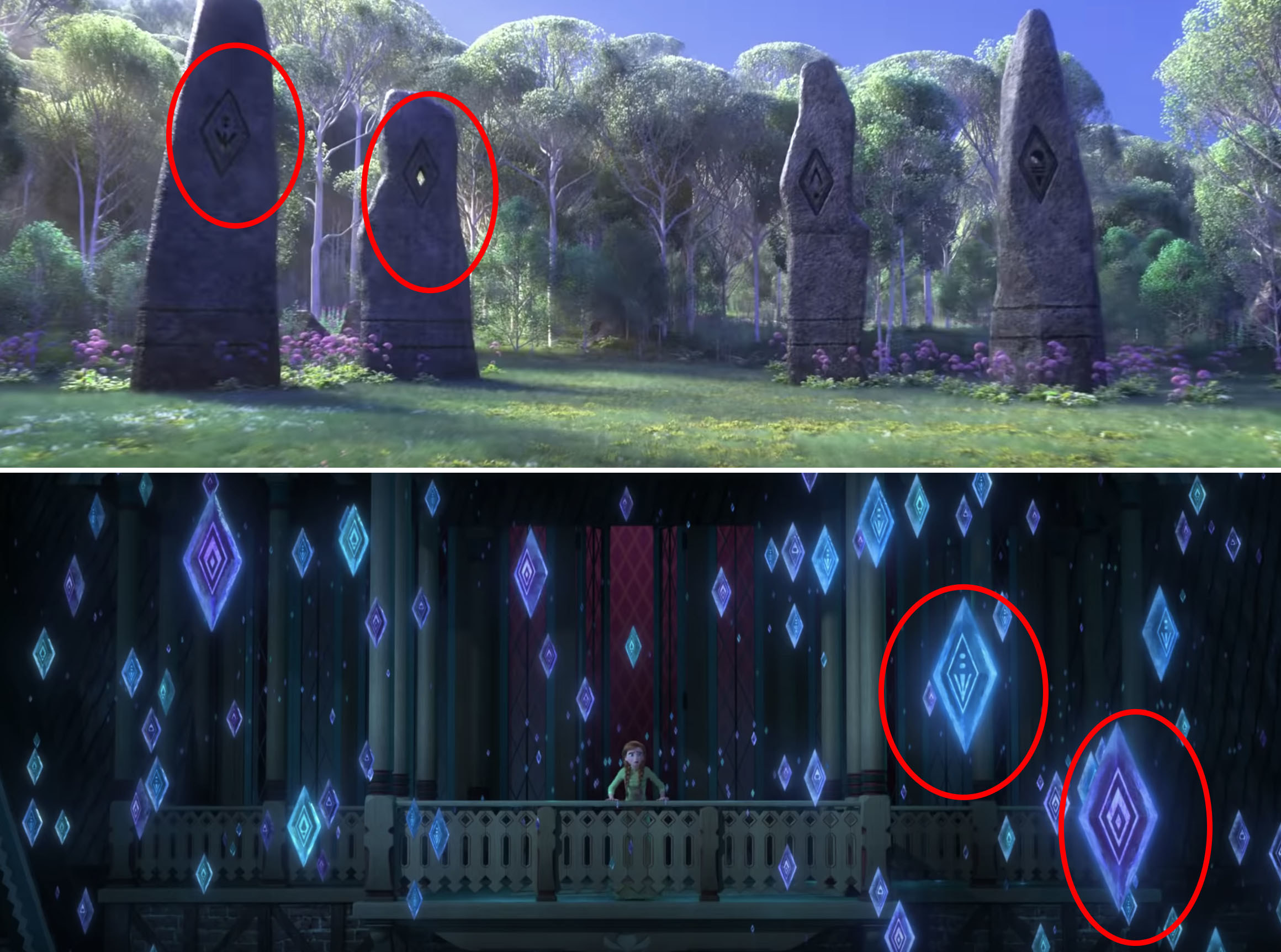 4.
The young girl who had everyone debating about whether she was Elsa's future girlfriend, Anna's daughter, or someone new appears again: Disney announced that the nomadic Northuldra tribe will play a big role in the film, and she appears to be a member of it.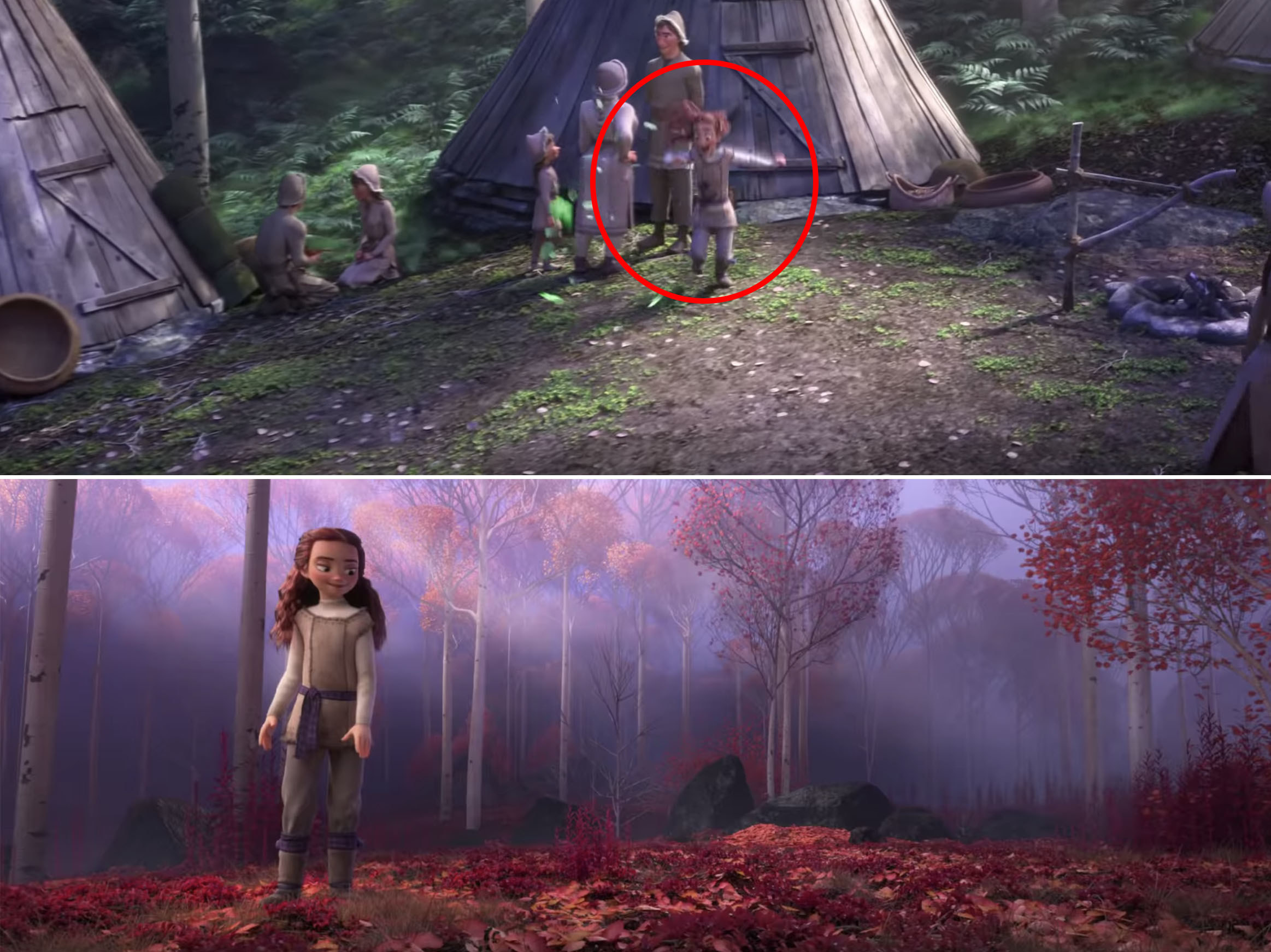 5.
Also, the young boy seen in the previous teaser makes a bigger appearance this time around.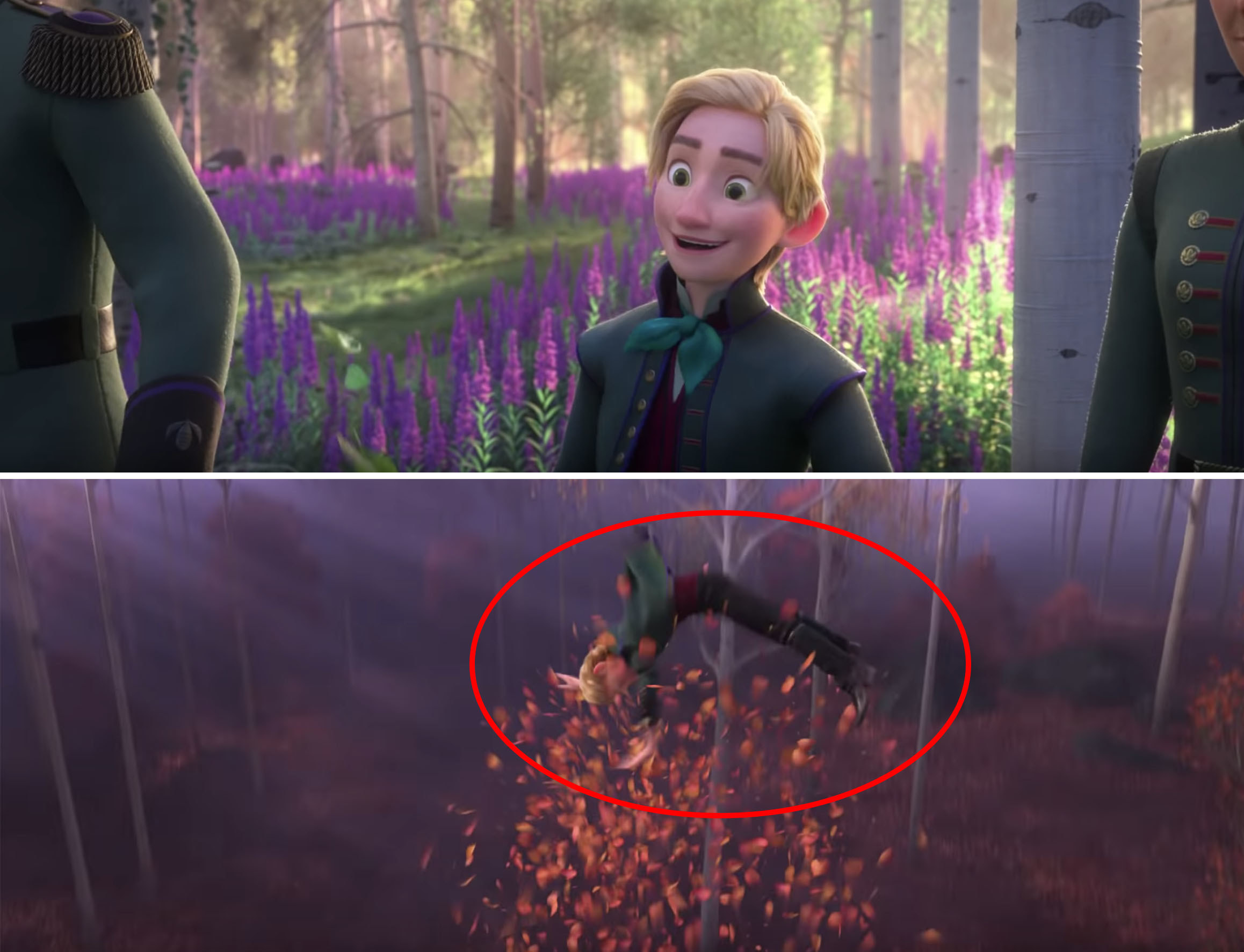 6.
If you look closely, you can spot that the boy is wearing royal Arendelle colors and is flanked by Arendelle soldiers.

7.
My main theory about these two new characters is that they could be Elsa and Anna's parents and we're seeing how they met for the first time. Disney previously announced at the D23 Expo that their parents would play a big role in Frozen 2.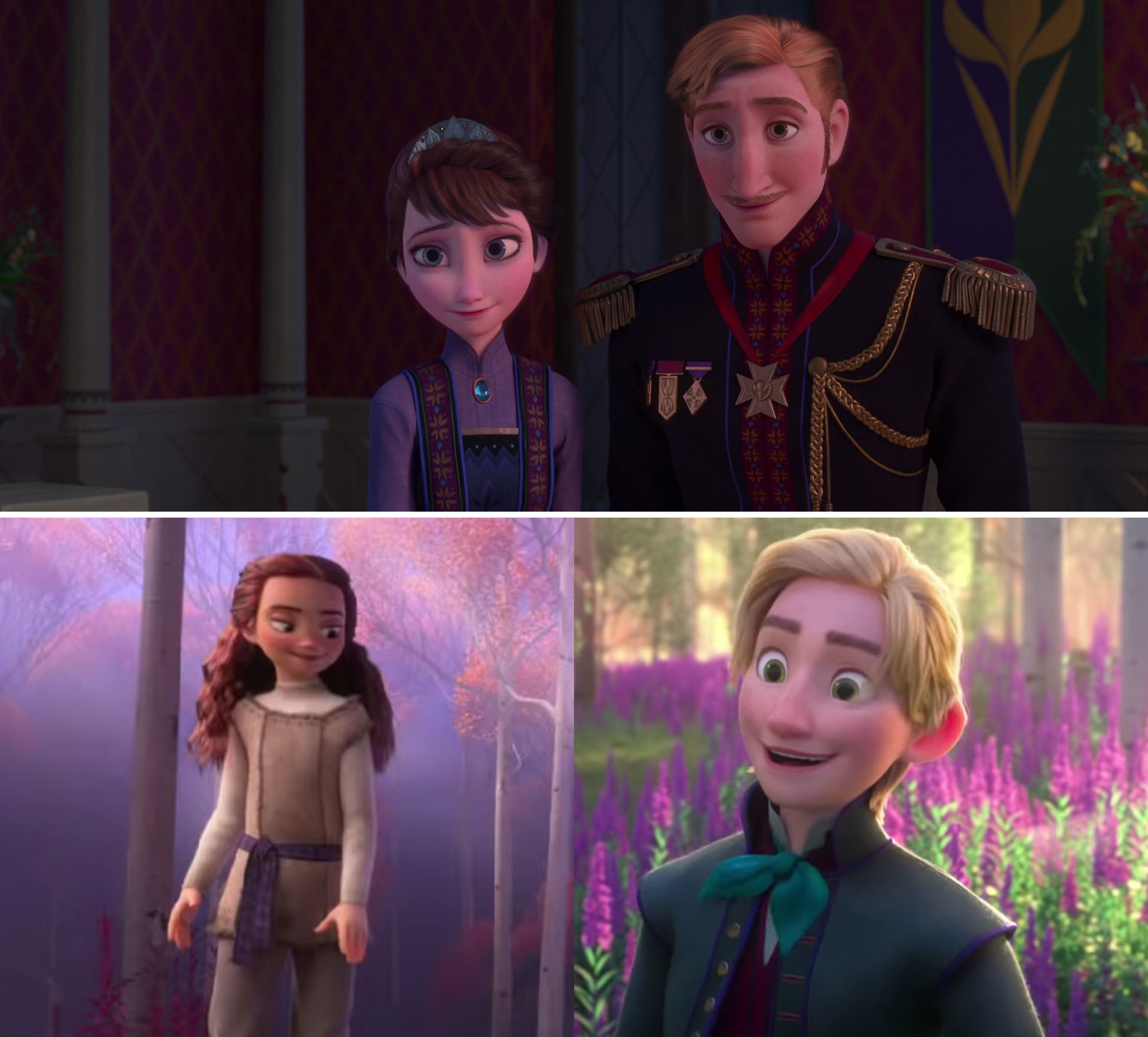 8.
Also, King Agnarr is the one telling the story of the enchanted forest and clearly knows about it firsthand. I'm banking on the forest being one of the reasons they got on the boat in Frozen.

9.
And, if we're rolling with my theory, this could be a young Iduna bringing one of Sven's ancestors to Arendelle.
10.
If you look closely, you can see that other children have reindeer and that the Northuldra clearly live in harmony with them.

11.
At D23, fans were given a glimpse of a scene of Kristoff trying to propose to Anna that seems to be part of the trailer.

12.
You can spot Arendelle soliders fighting alongside the Northuldra, but it's unclear what exactly they're fending off.

13.
Anna and Olaf row past a sleeping giant, who later appears to be hunting down Elsa.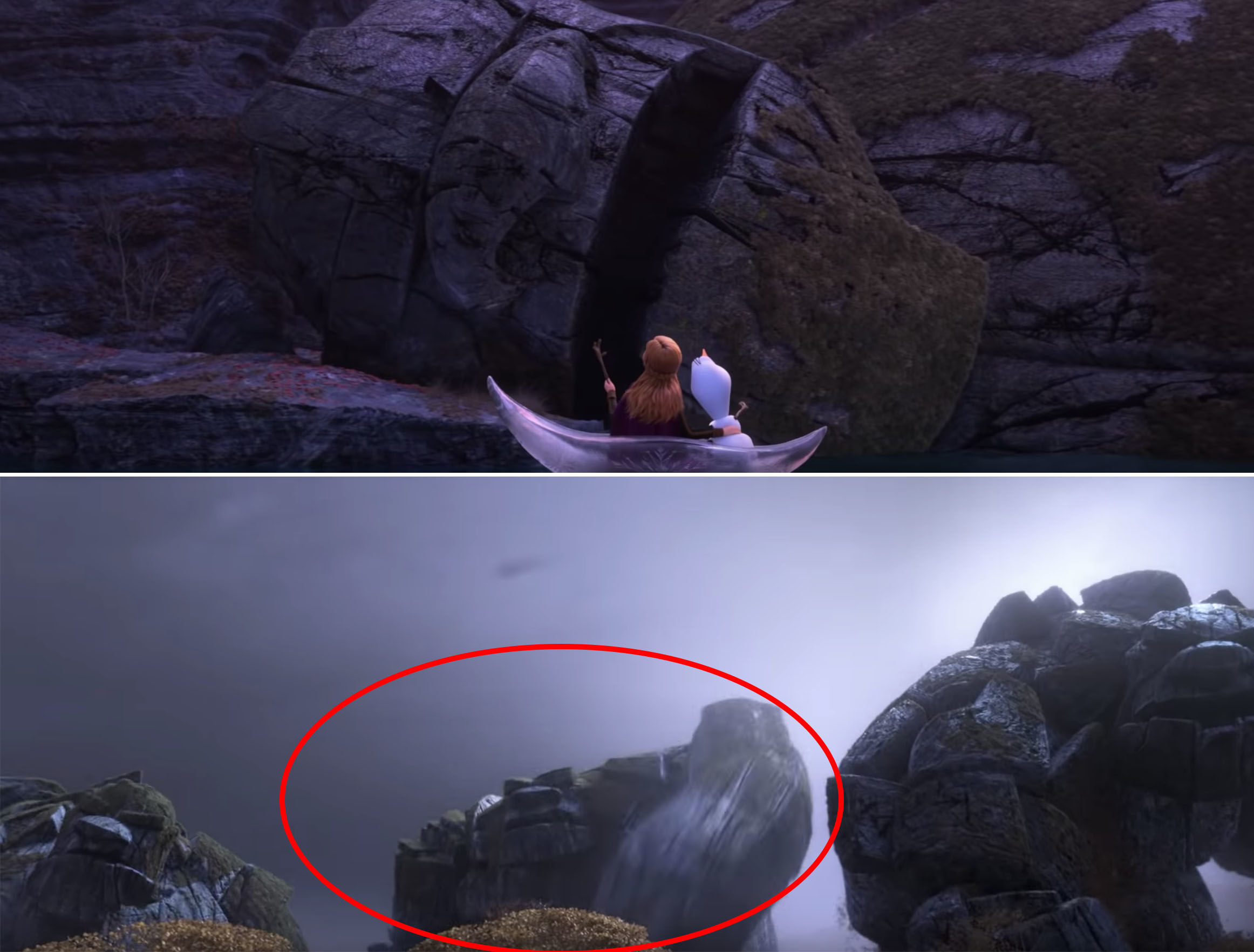 14.
You can spot Elsa's ice castle from the first Frozen as the gang heads toward the enchanted forest.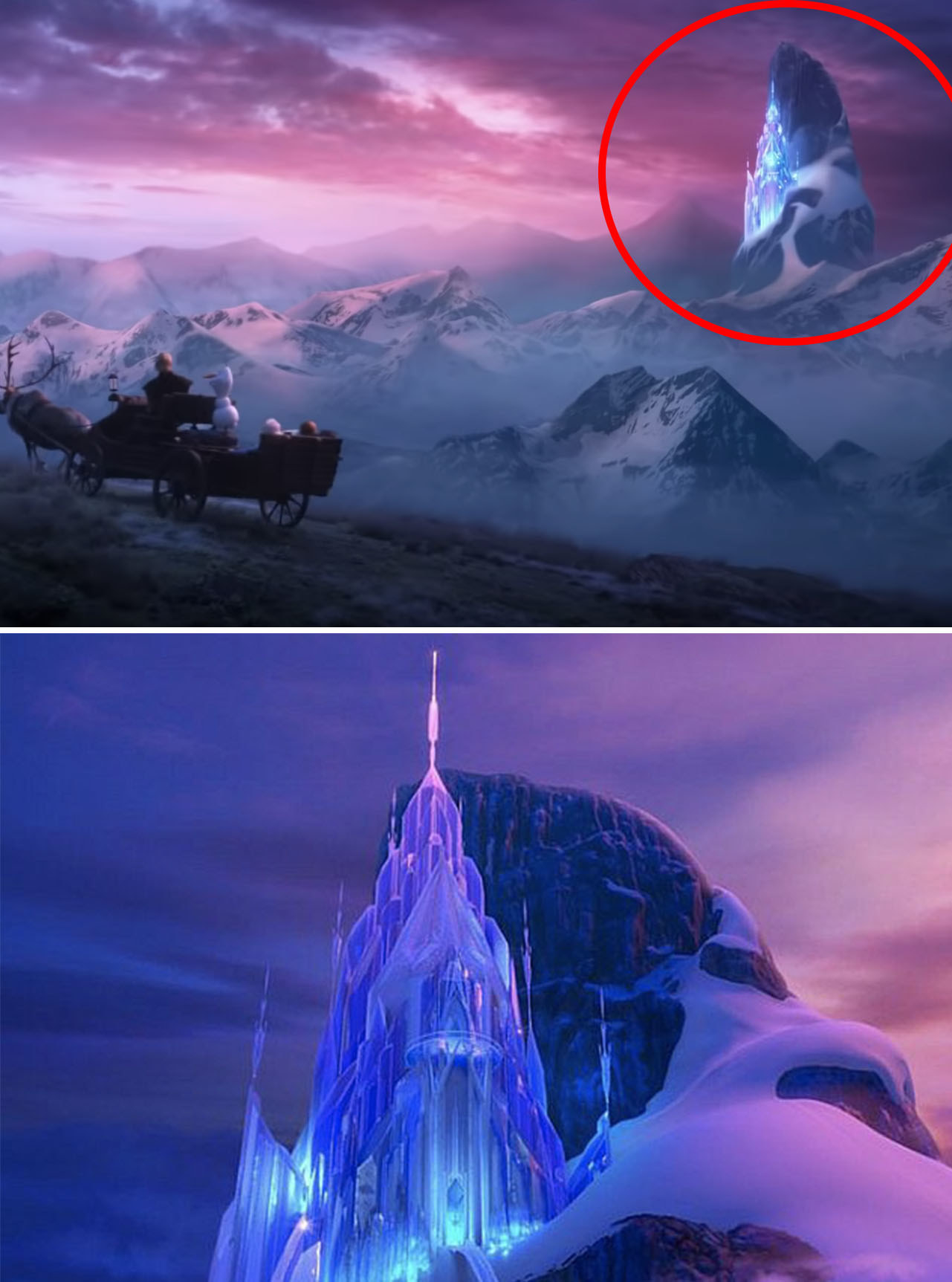 15.
Oaken reappears in Frozen 2 alongside some Arendelle nobility and trolls.

16.
If you look closely, you can spot Elsa's signature snowflake while she's doing magic underwater.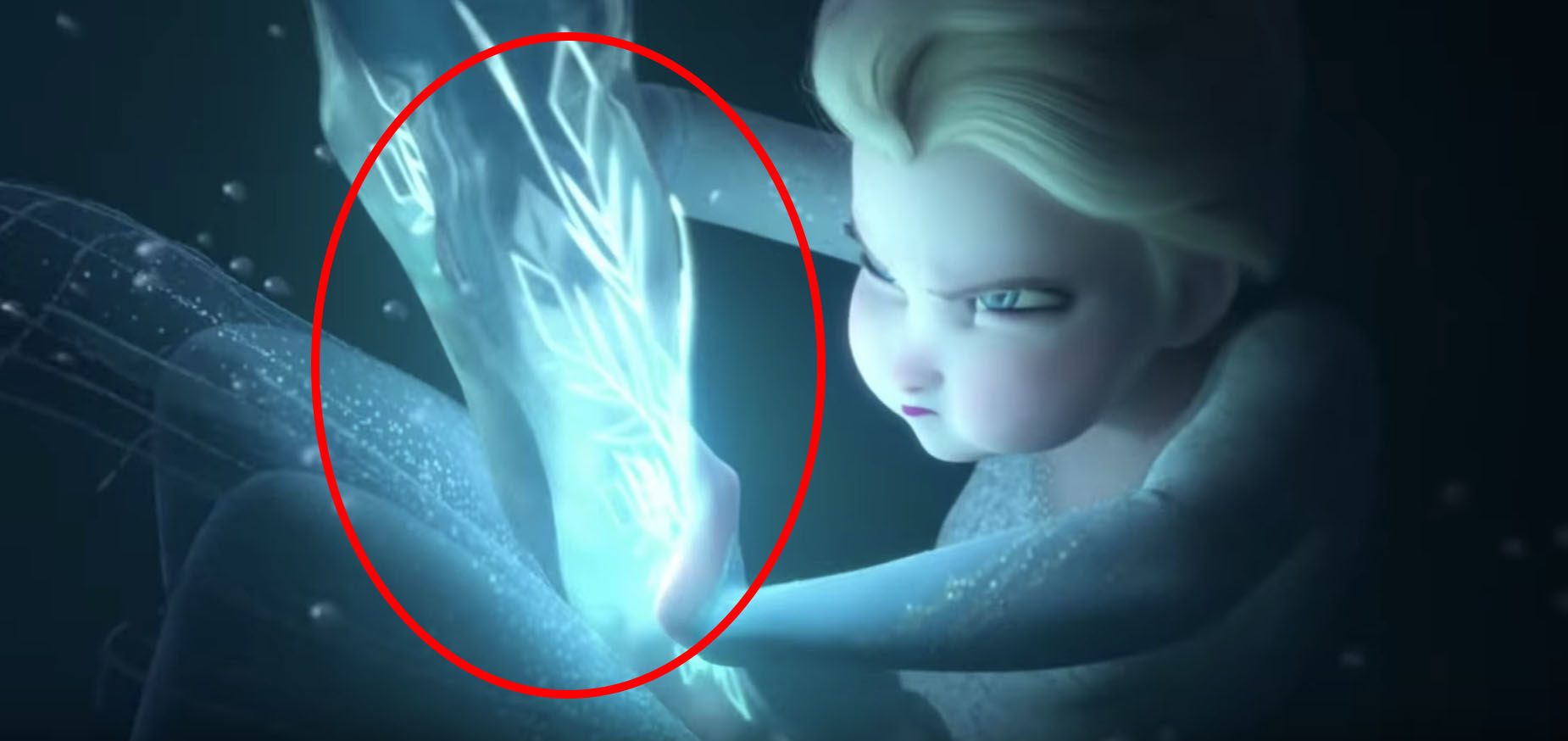 18.
And while it's unclear who Lt. Mattias actually is, it appears that he was a member of the Arendelle guard and has been living among the Northuldra for years.

19.
This adorable salamander is Bruni, and he's "drawn to Elsa's icy magic and cool snowflake treats."

20.
The new trailer also gives us a glimpse of Yelana, who will be voiced by Martha Plimpton. Yelena is the "unspoken leader of the nomadic Northuldra."
21.
And finally, Honeymaren and Ryder, voiced by Rachel Matthews and Jason Ritter respectively, appear as two Northuldra who want nothing more than to explore the world outside the forest.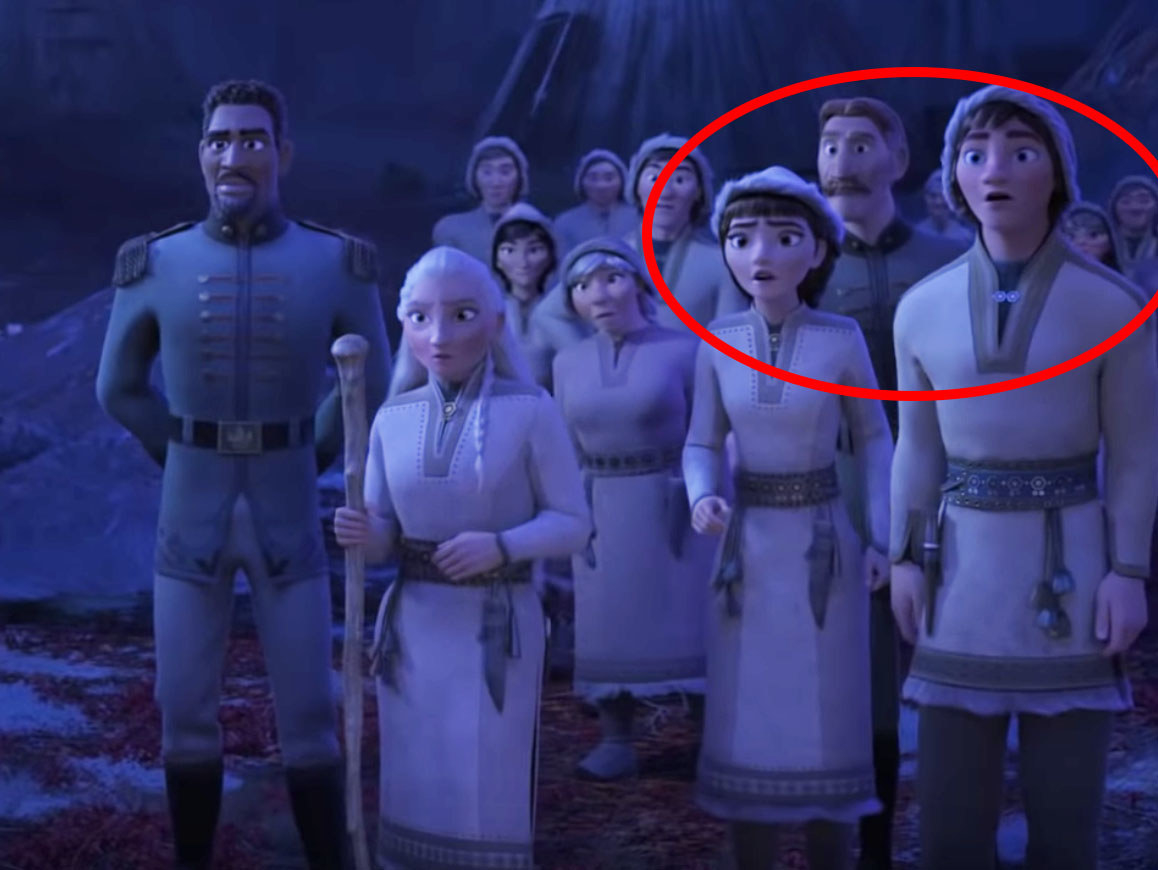 So there you have it! I'm super excited for November and can't wait to see what adventures Elsa, Anna, and the gang go on!
Frozen 2 hits theaters Nov. 22.
Did you catch any other details or Easter eggs in the new trailer? Tell us in the comments below!