1.
First, when Florence performed surgery on her beloved cactus, Barry:
2.
And then, when she created this really catchy song about it:
3.
When she revealed that Barry didn't make a full recovery:
4.
When Florence celebrated her 2020 BAFTA nomination with some of her cacti: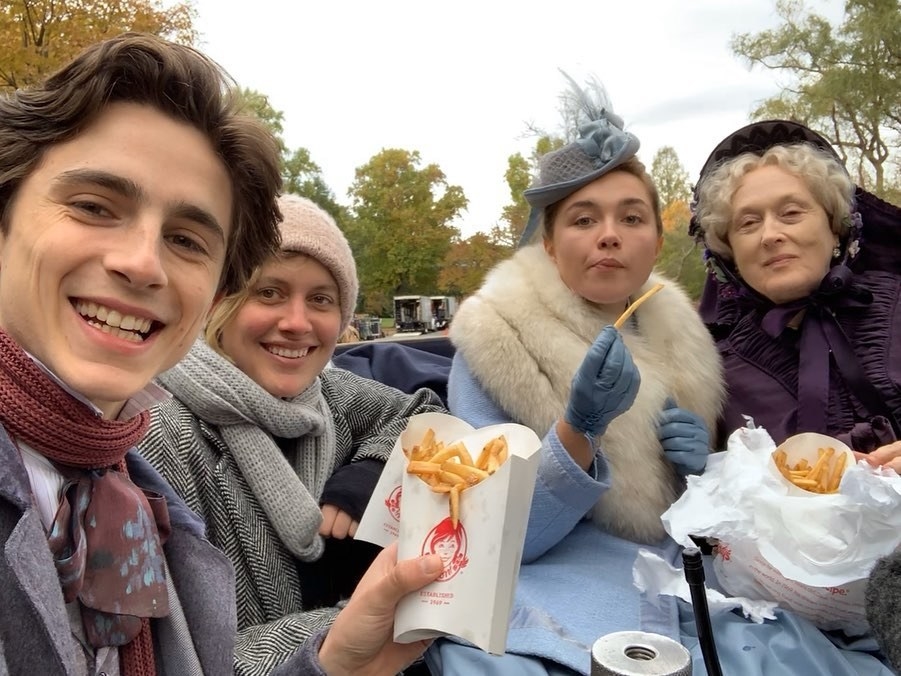 6.
When she ran up and hugged Meryl the first time she met her: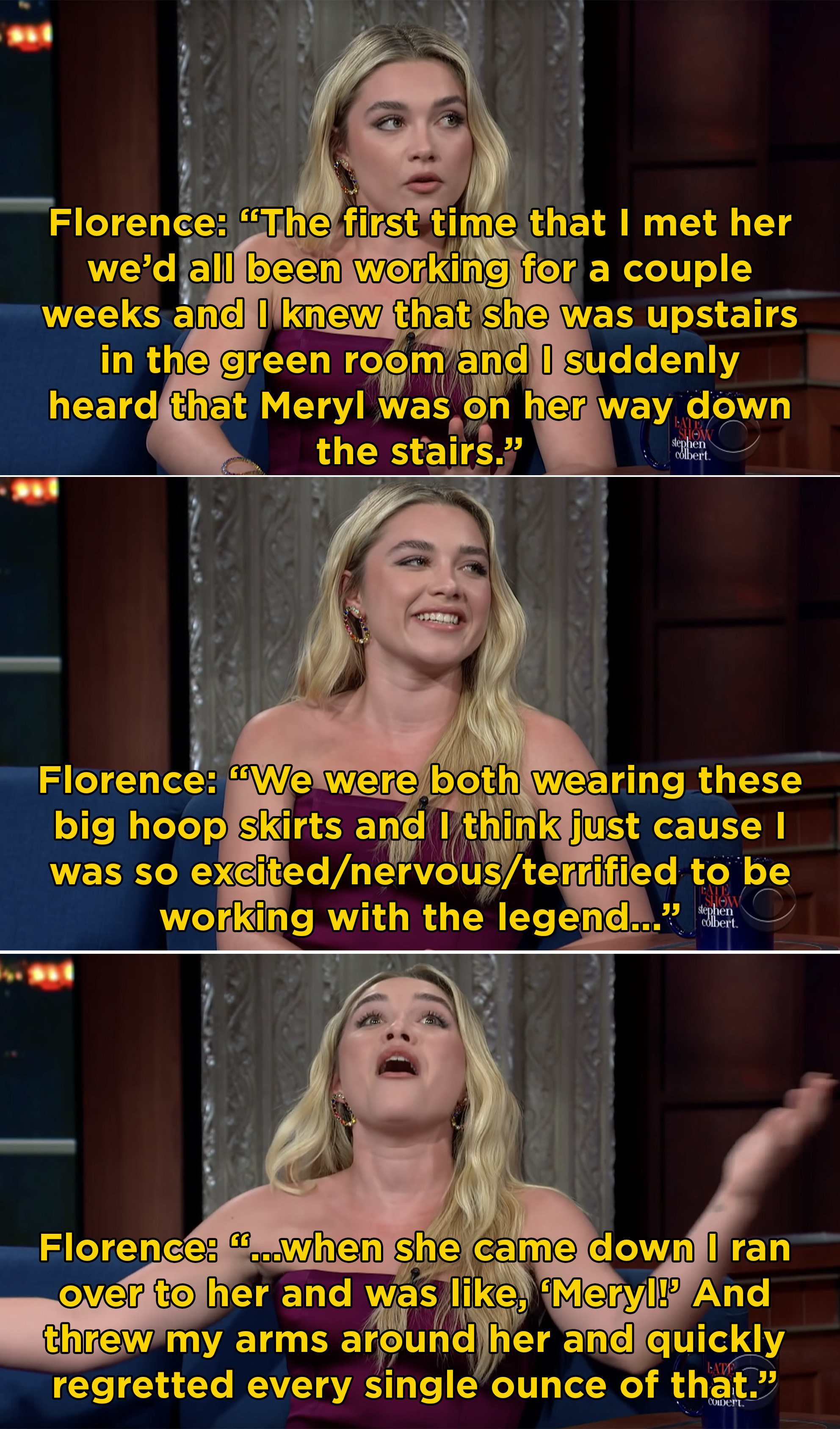 8.
And when she showed what it was like when it rained on set:
9.
When she proved that she has been embodying the sassiness of Amy March since she was a kid:
10.
When she accidentally dyed her hair blue:
11.
When she sang "Mama" from Chicago and proved she's more talented than any of us ever will be:
12.
When she made this face with Dash Barber while filming Little Women:
13.
And then, when she goofed off with Eliza Scanlen, too:
14.
When she talked about how much it meant to her being on the cover of Vogue:
15.
When Florence revealed that her favorite animals are snails and then freaked out when Timothée asked if she ate them: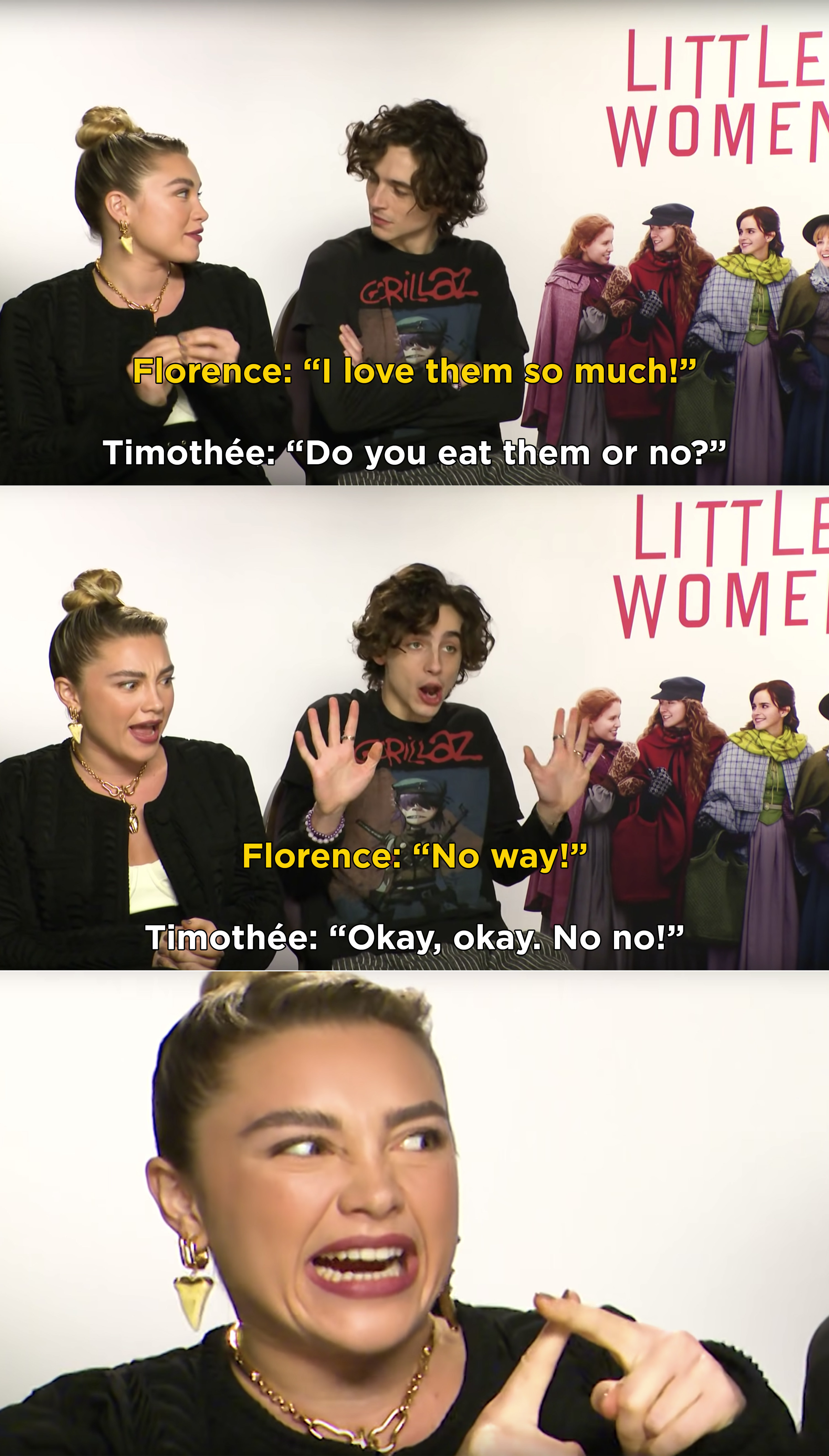 16.
When she was really confused why people say it's good luck to get pooped on by a bird:
17.
When she hilariously admitted that the scariest movie she watched growing up was Lord of the Rings:
19.
When she wore the real Dani costume for Halloween:
20.
When she shared this photo of the cast and director of Black Widow after the movie was announced at San Diego Comic-Con:
21.
When Florence explained the types of actors and performances she looked up to when she was growing up: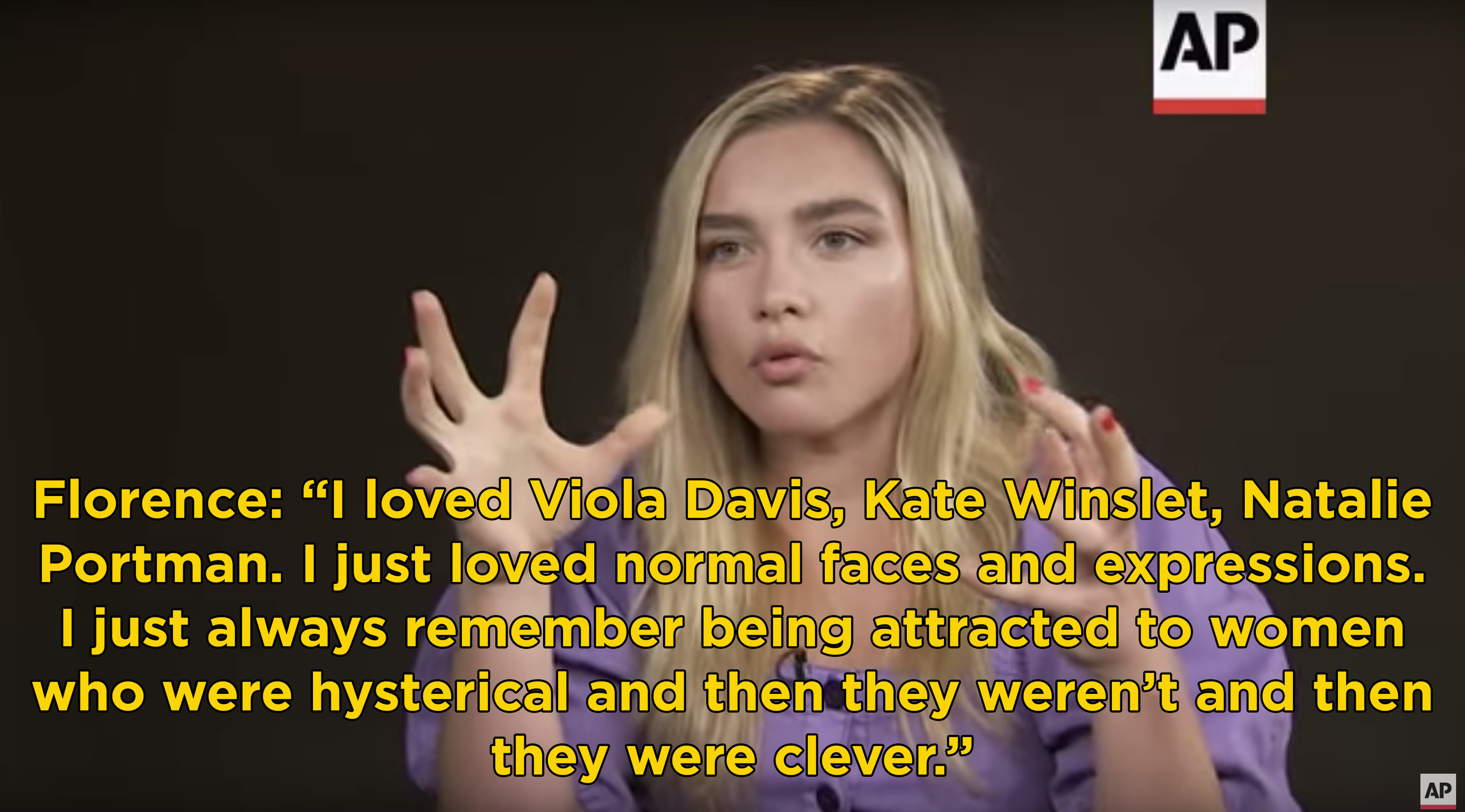 22.
When she was absolutely ecstatic about meeting Jodie Comer for the first time:
23.
When she celebrated Scarlett Johansson rocking the red carpet at the Golden Globes: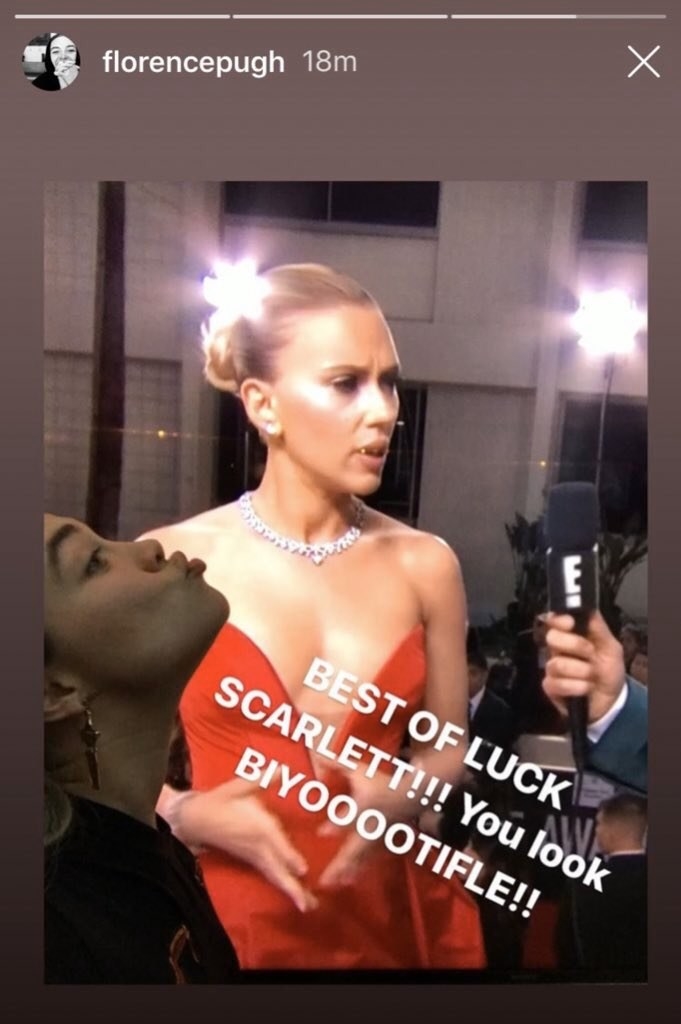 24.
When she shared a little wisdom about hiding behind palm trees:
25.
When Florence revealed that she wanted to get a dog named Edamame: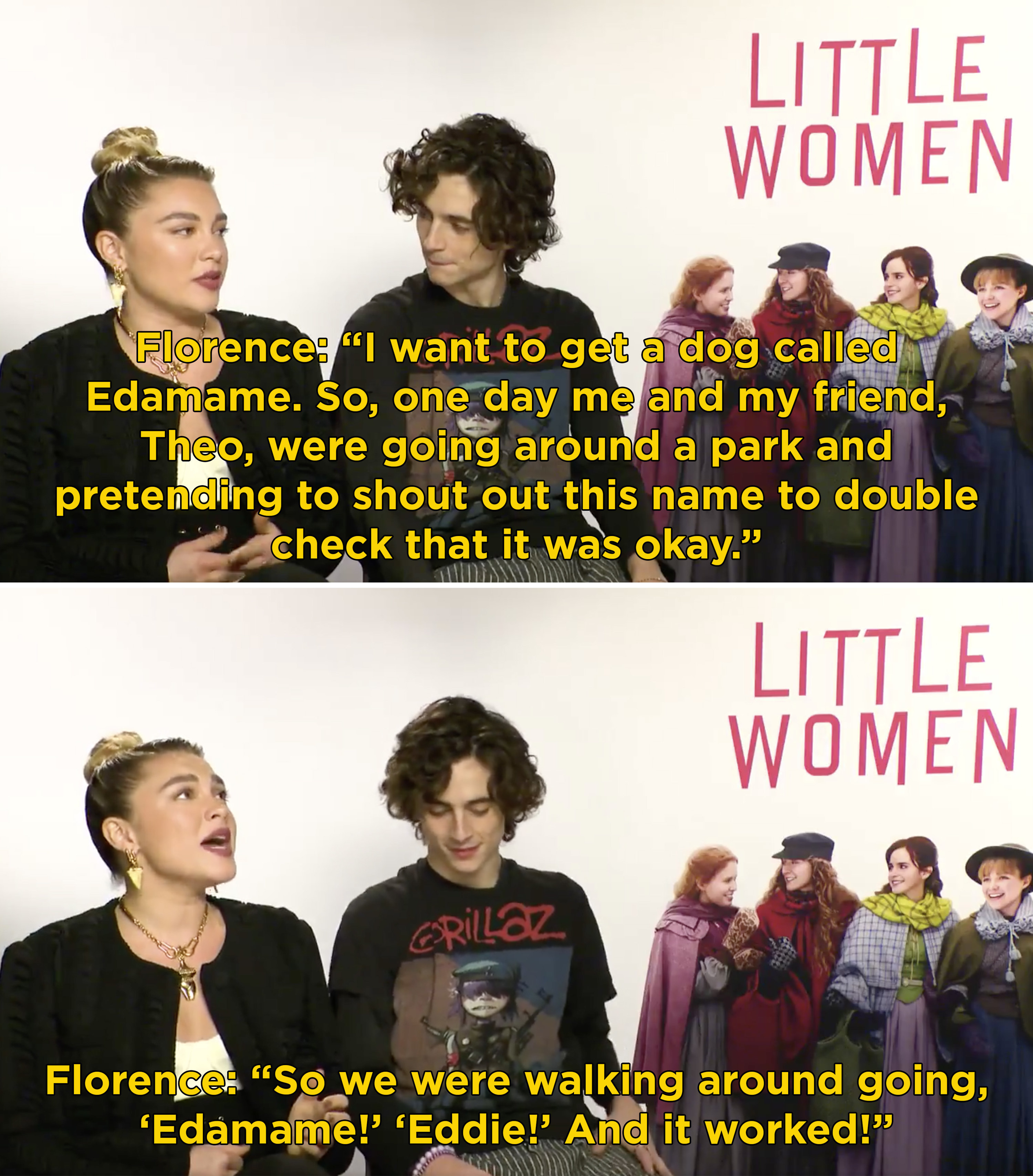 26.
When she said that she would hide all of the good food while filming the Christmas feast scene in Little Women: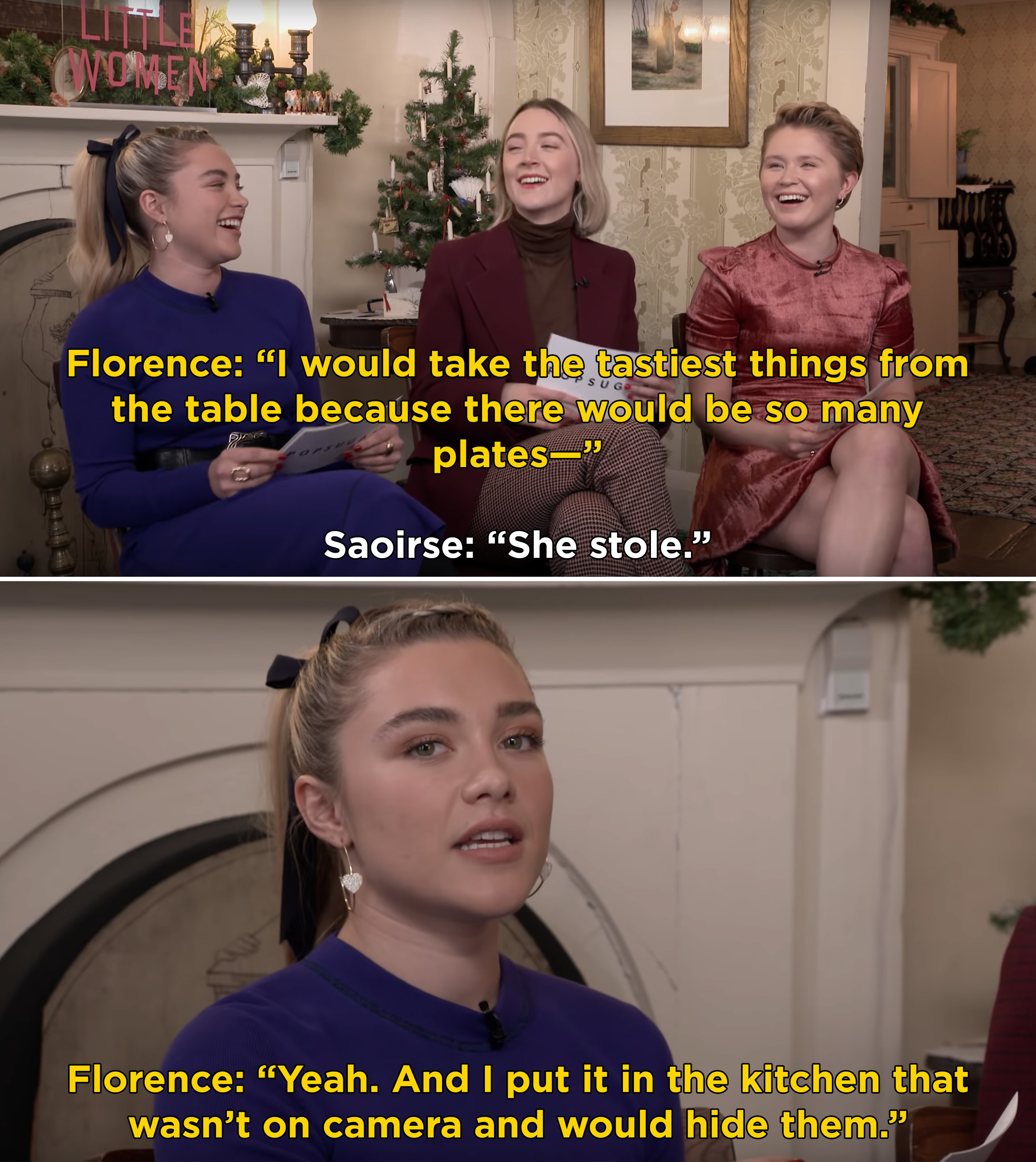 27.
And finally, when she had the same reaction as all of us when we saw Midsommar for the first time: