In terms of the timeline, all three shows will take place AFTER the events of Avengers: Endgame. However, WandaVision appears to also be playing with various time periods.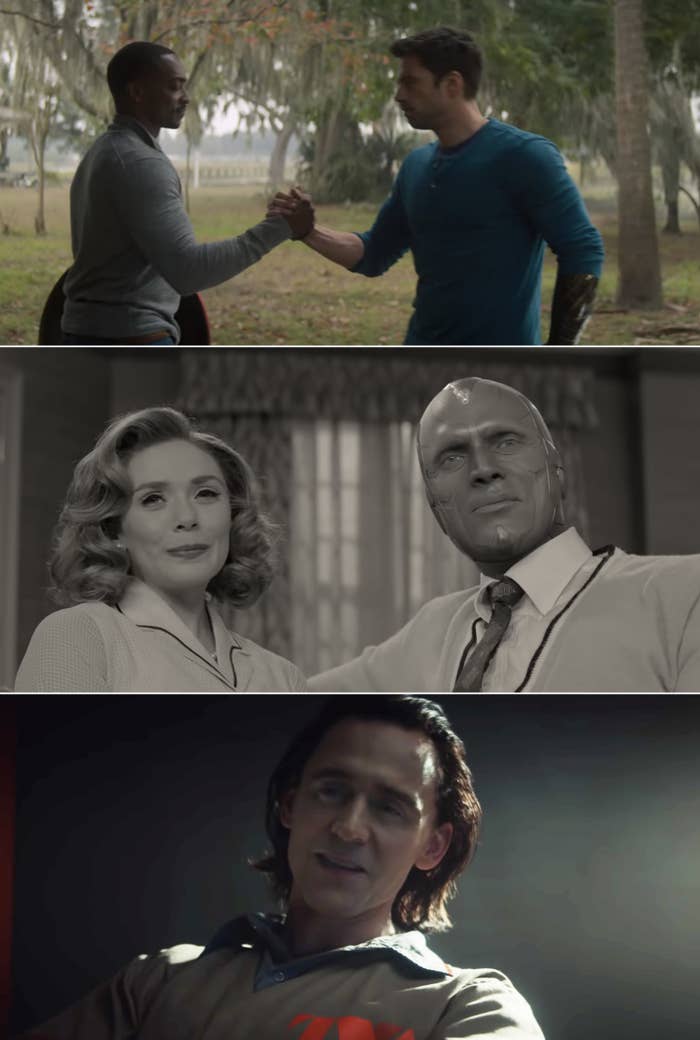 While the teaser is short, there are already a ton of details/Easter eggs that we need to talk about right now:
1.
First, we catch a glimpse of Falcon's brand new suit, which appears to have a place for the Captain America shield.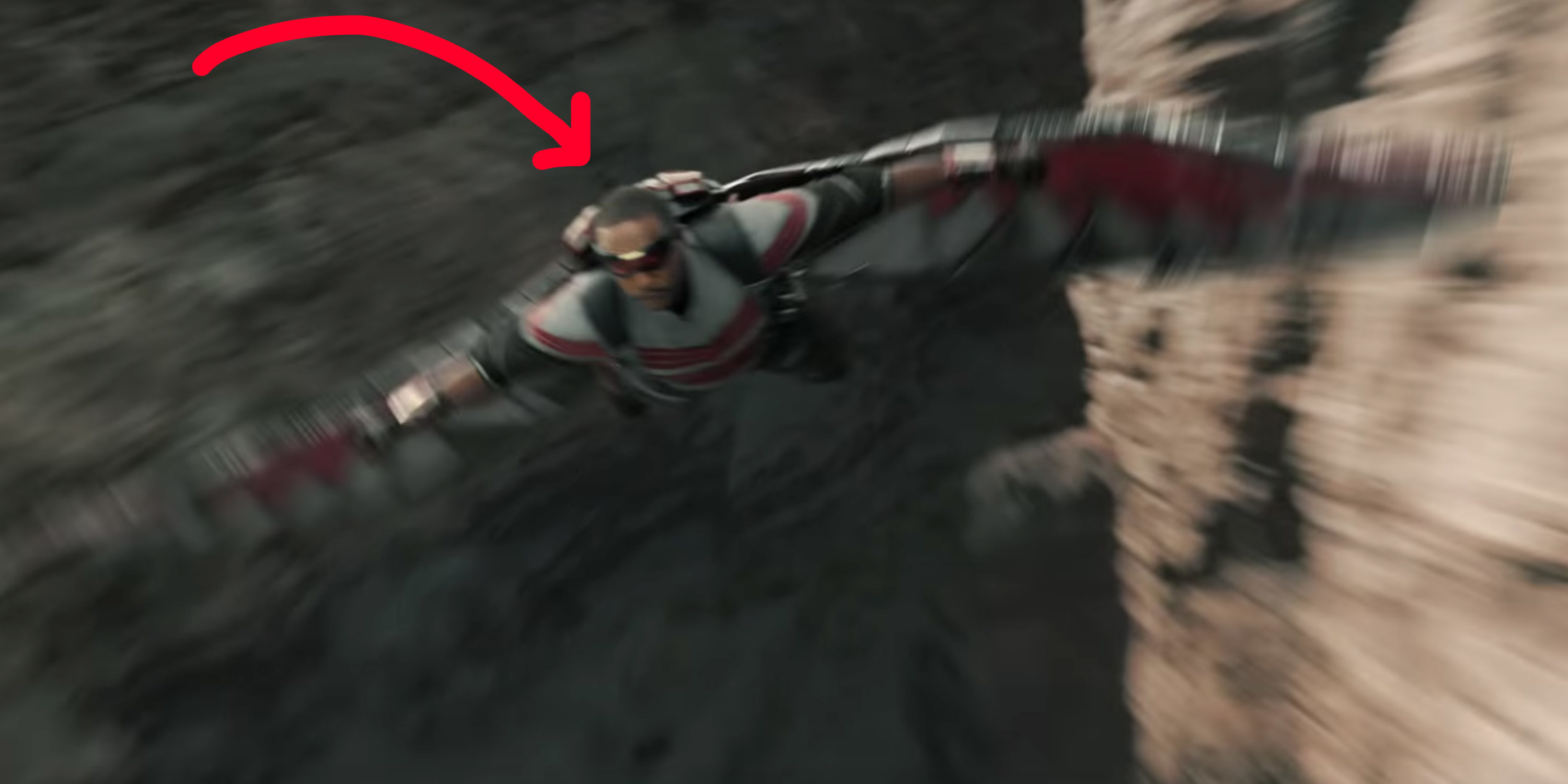 2.
Also, the white and red suit looks like it's a nod to Falcon's original comic book design.
3.
A more obvious detail, but we get our first look at Helmut Zemo, who was last seen in Captain America: Civil War.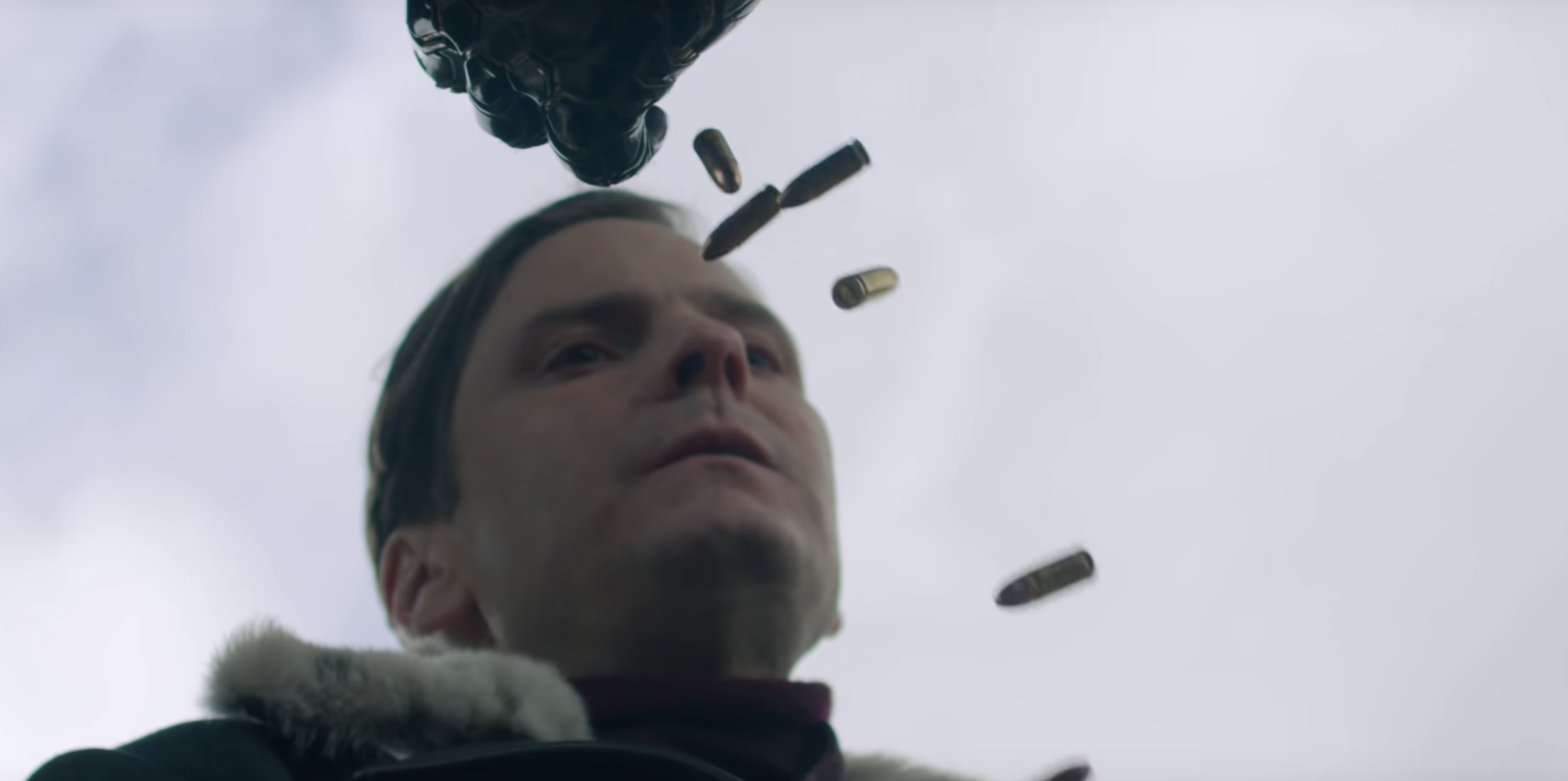 4.
The person running out during a halftime show appears to be John Walker aka US Agent, who is played by Wyatt Russell.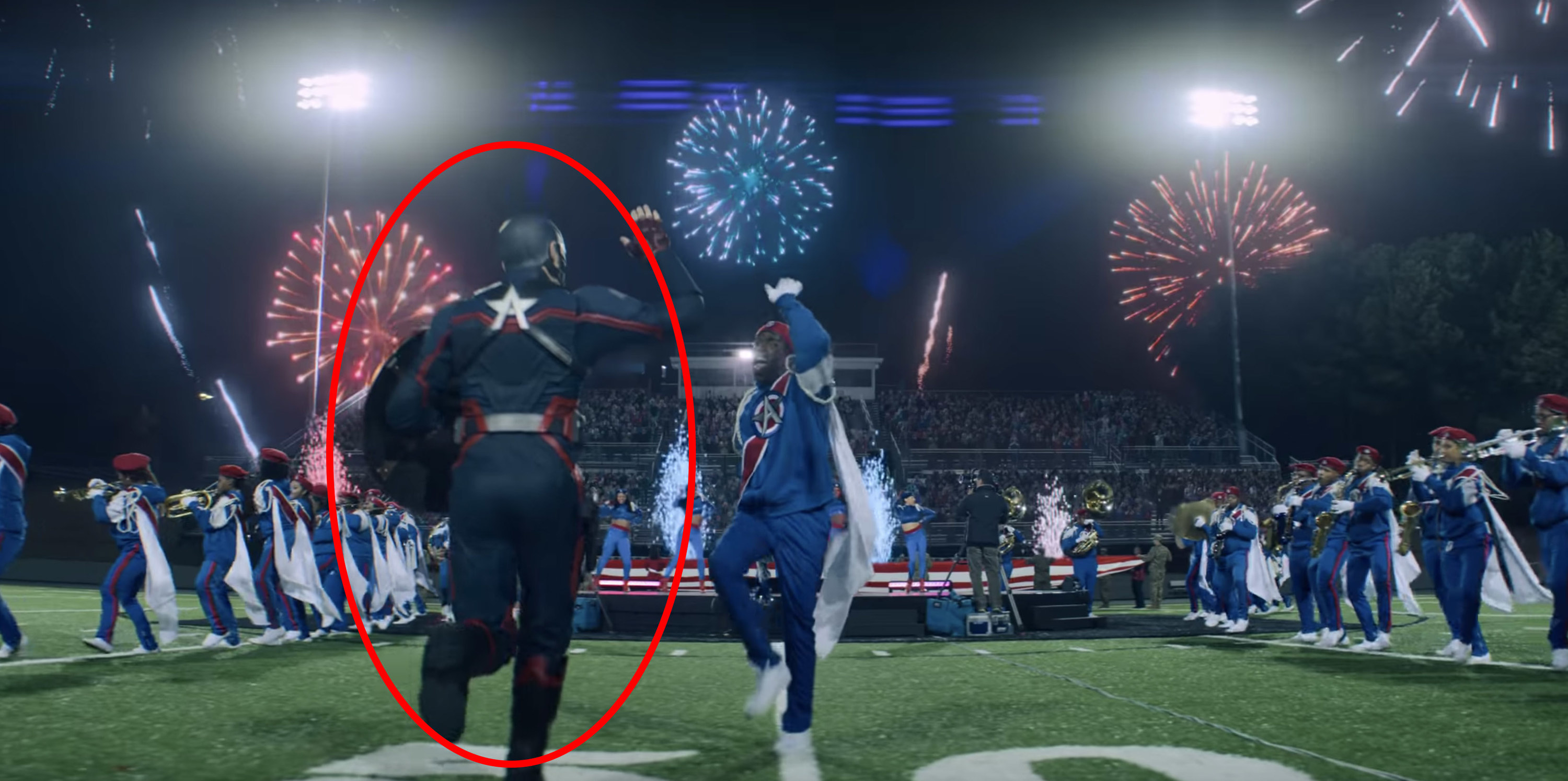 5.
Also, you can see that the performers at the halftime show have an "A" on their uniforms — it might be an Avengers-themed performance.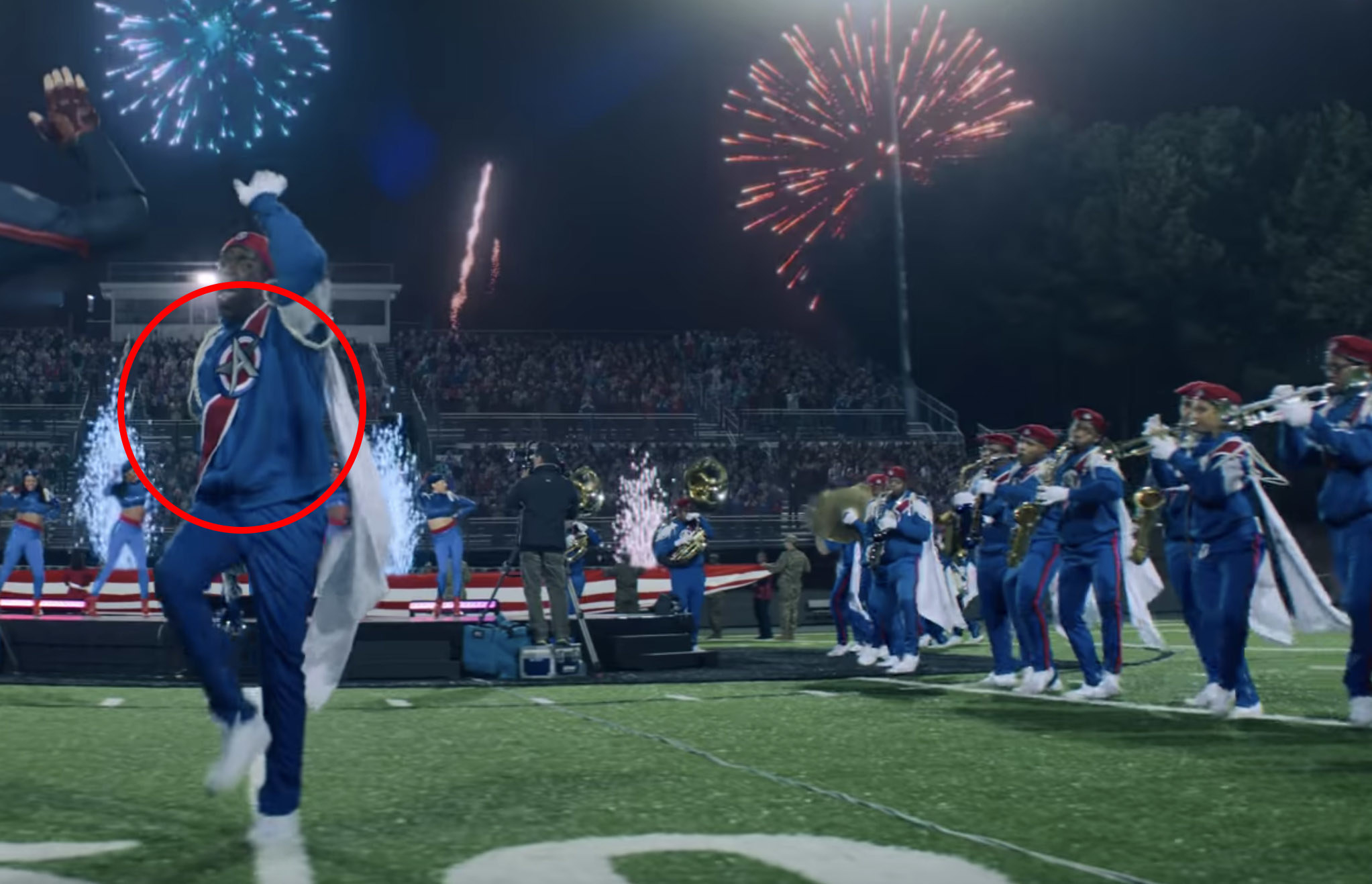 6.
WandaVision will combine the styles of classic sitcoms, so here we have Wanda channeling I Love Lucy.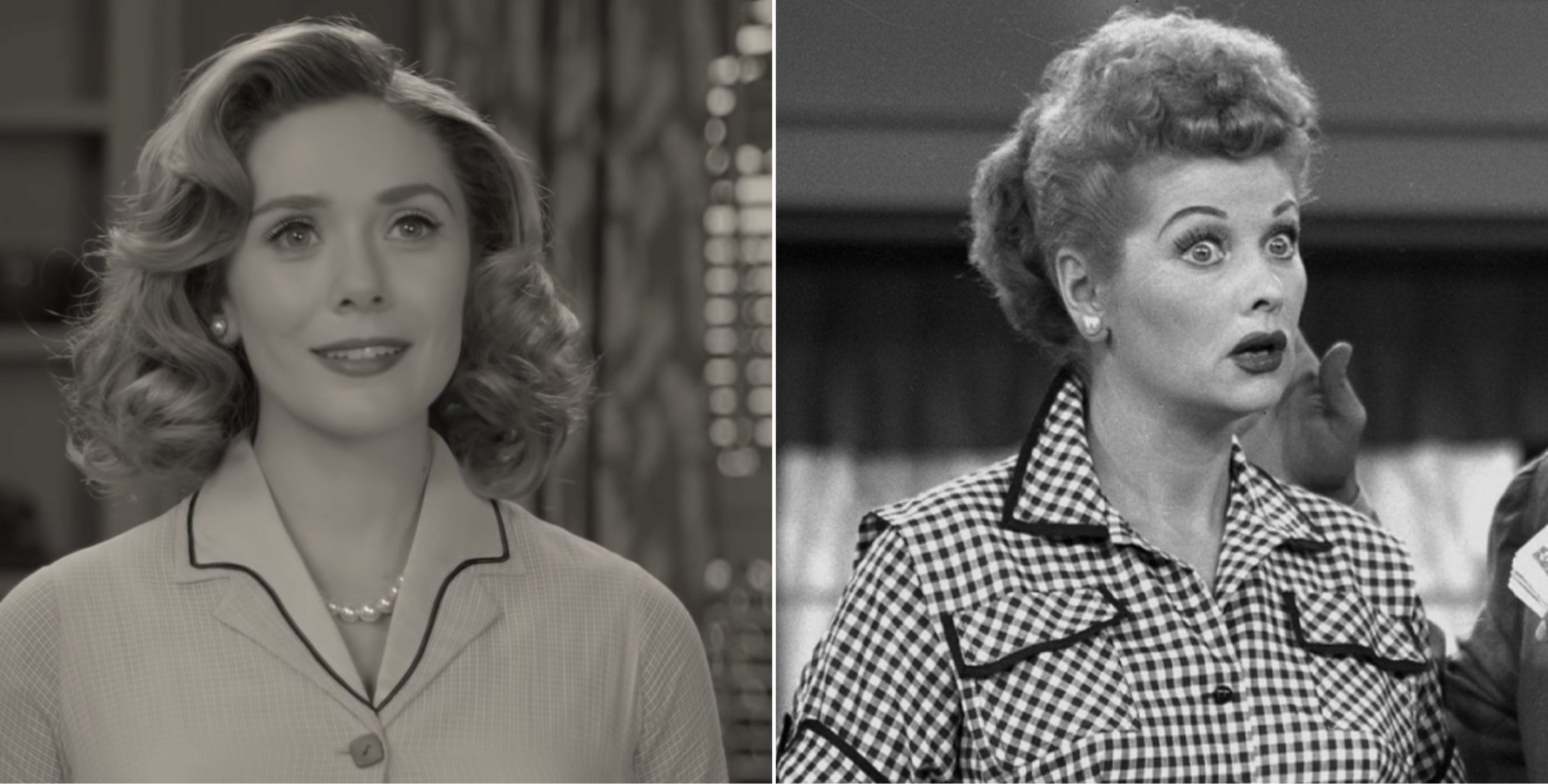 7.
There's a nod to The Brady Bunch, complete with the iconic stairs.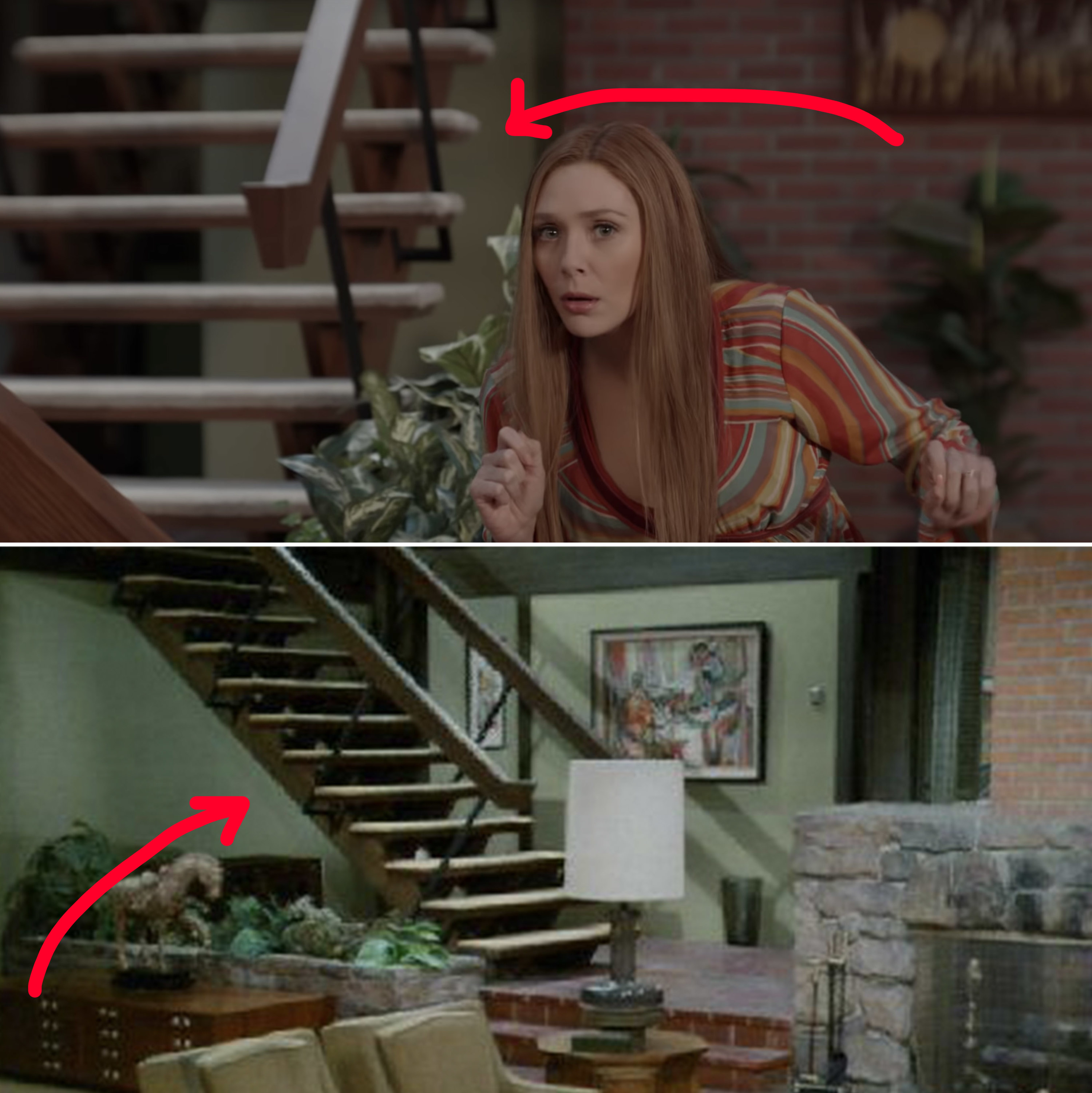 8.
At one point, Wanda and Vision find themselves in their very own version of a Family Ties-style sitcom — complete with a stained glass window near the stairs.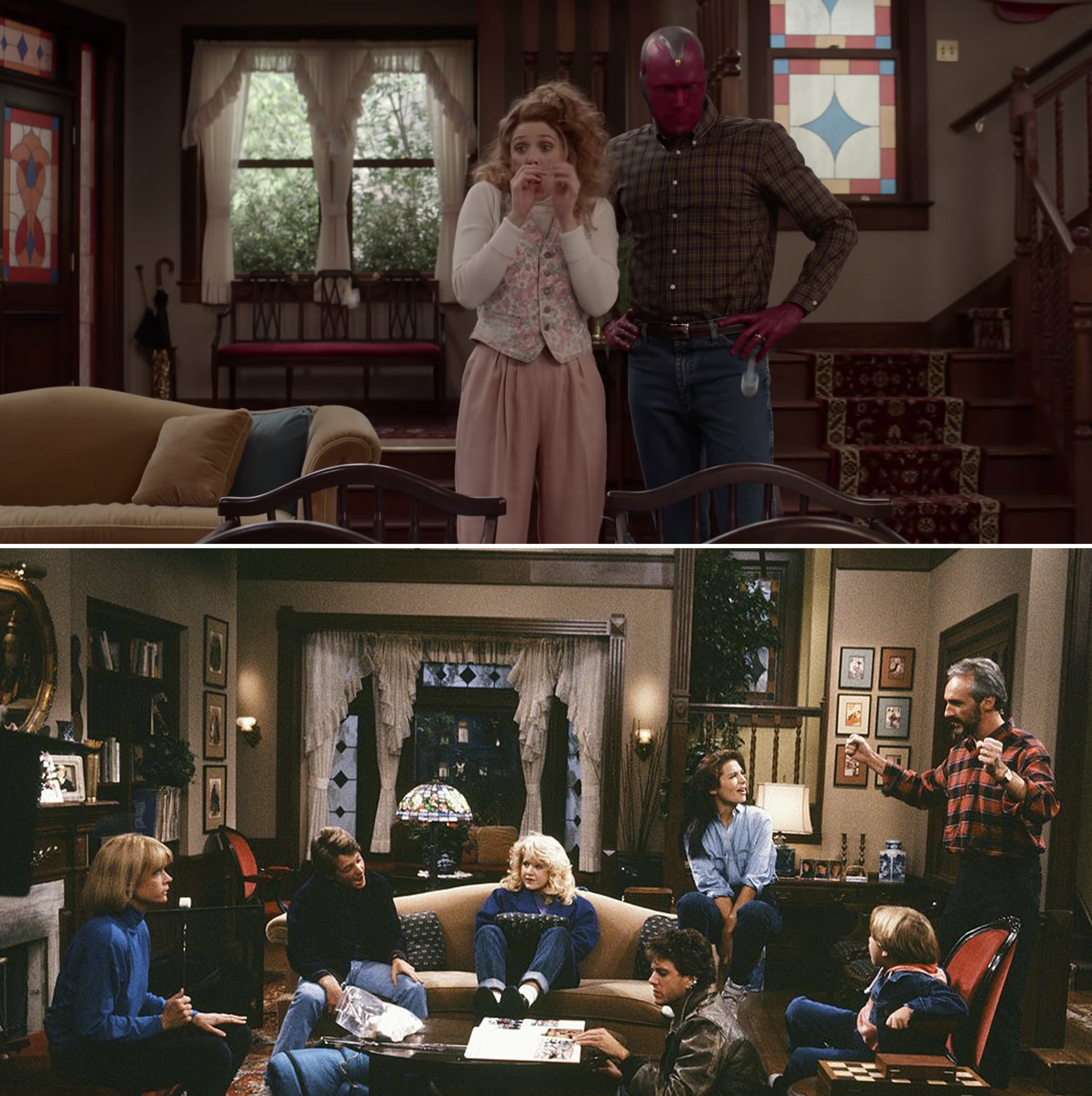 9.
On what appears to be their wedding day, Wanda and Vision share a dance in their living room, which resembles the one from The Dick Van Dyke Show.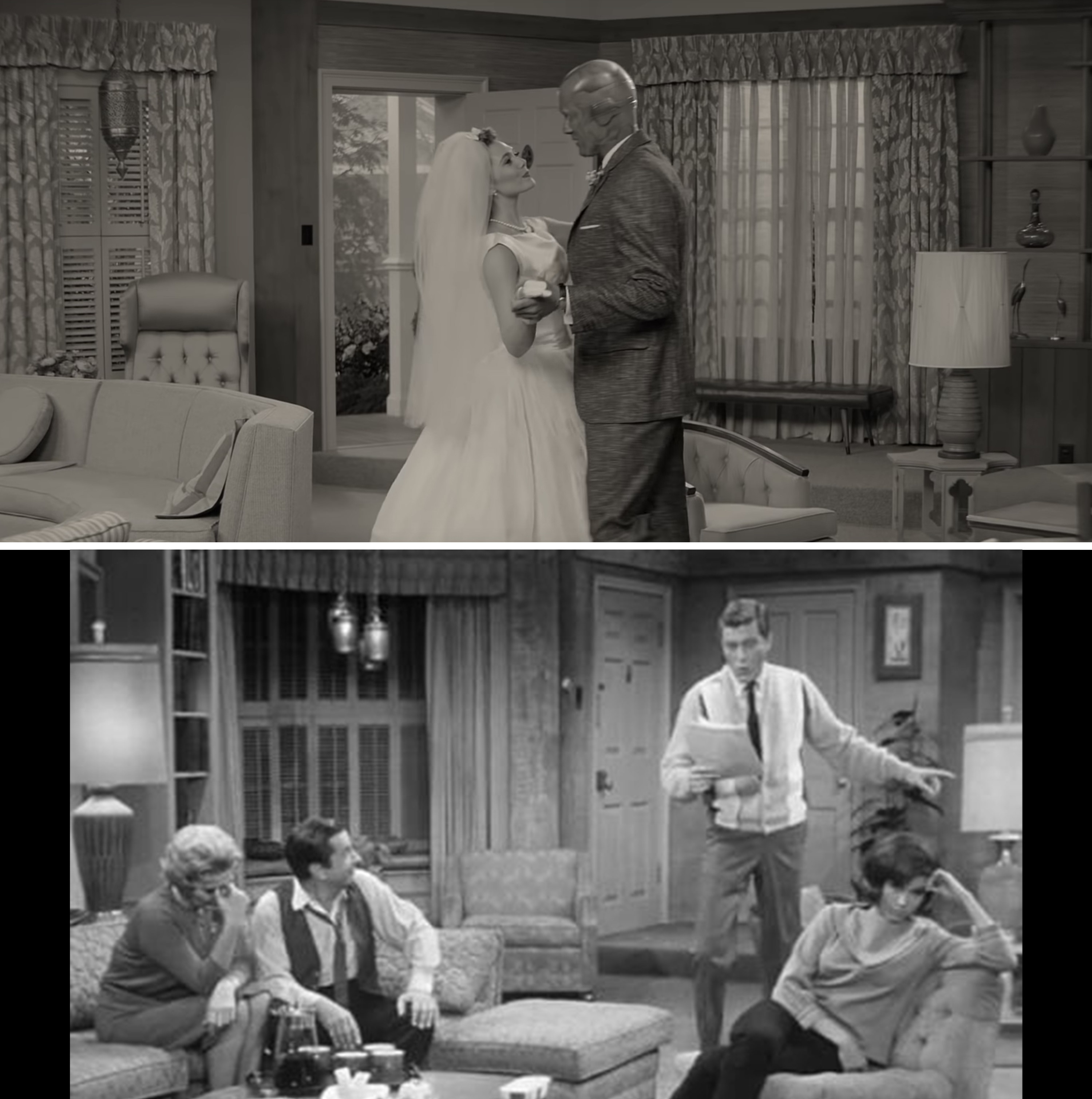 10.
This costume Wanda is wearing looks like Scarlet Witch's original outfit from the comic books.
11.
If you look closely, you can see two pacifiers that come shooting out of the cribs — this is likely our first look at Wanda and Vision's twins from the comic books.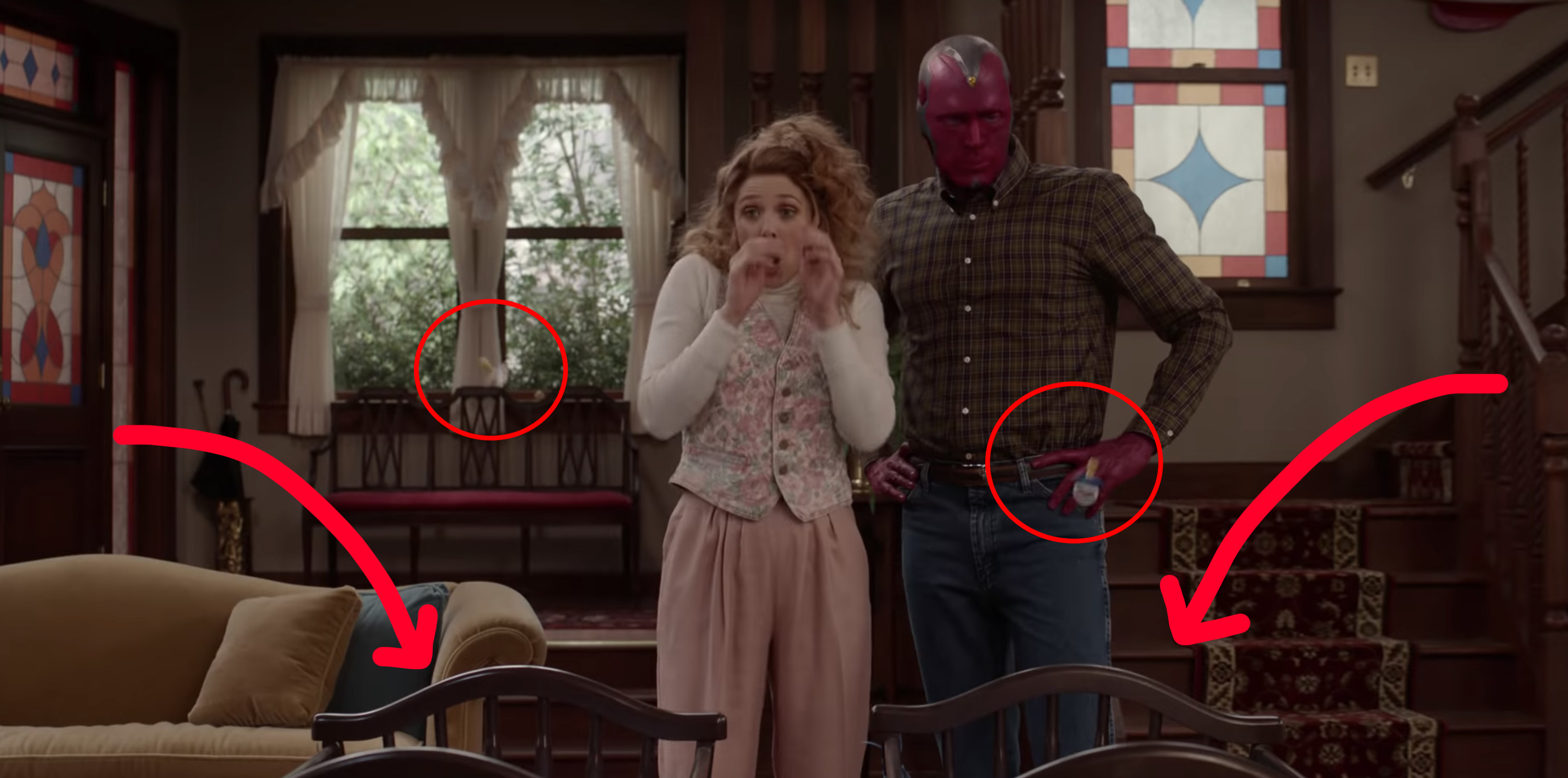 12.
Also, you can spot a cute drawing with the letter "B" on the fridge behind Wanda — this is likely referencing Billy, one of her twins.
13.
And, if you look even closer, the "B" appears to look like a bear — in the comics, Wanda's nickname for her son is "Billy Bear."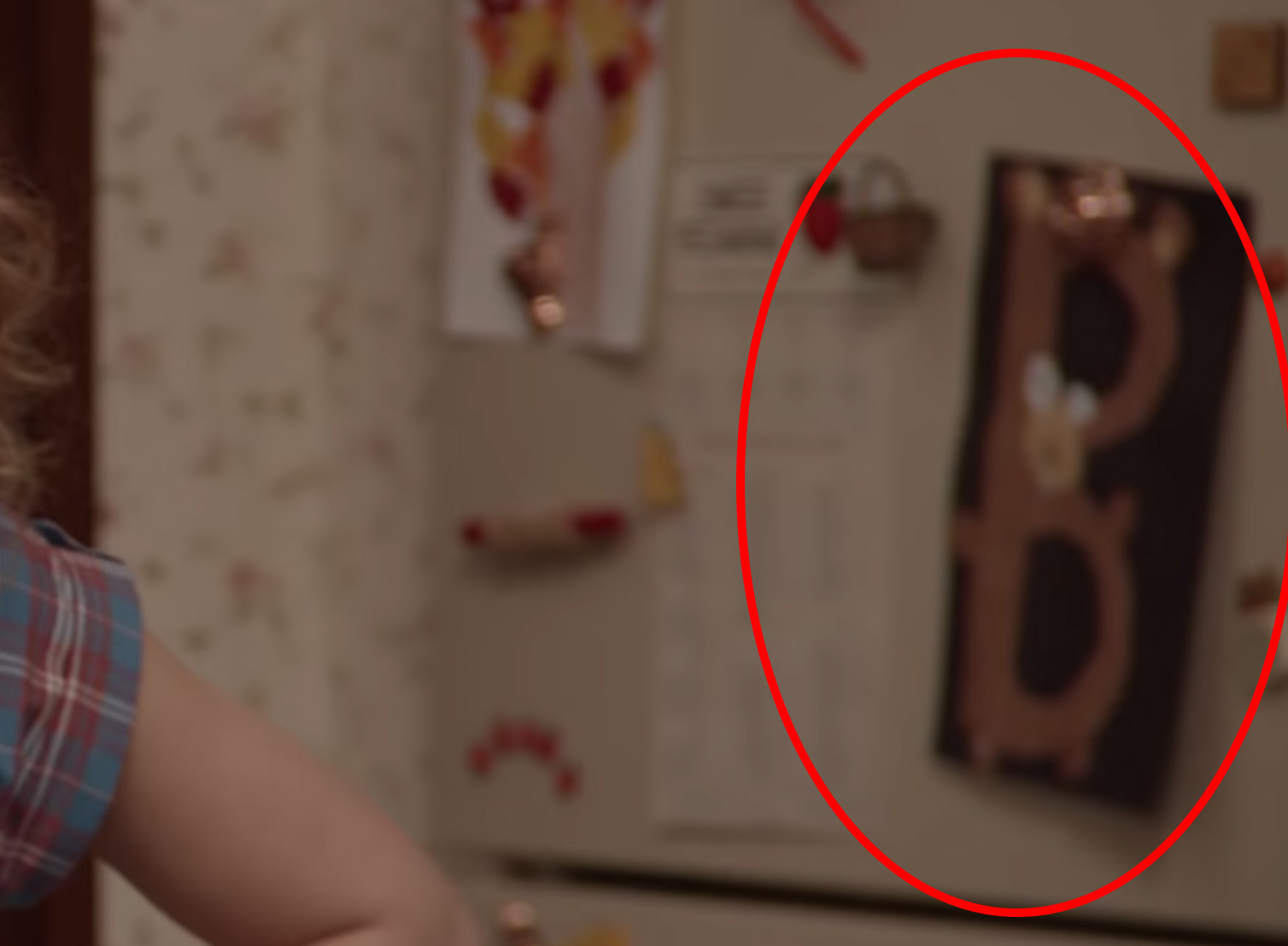 14.
A theory surrounding the series is that Wanda is using idealistic sitcom settings to create a perfect reality where she and Vision are happily together — this is likely when the illusion starts to shatter.
15.
And finally, on Loki's prison jumpsuit, you can see the letters "TVA" — this likely stands for the "Time Variance Authority," a group of people who monitor the timeline.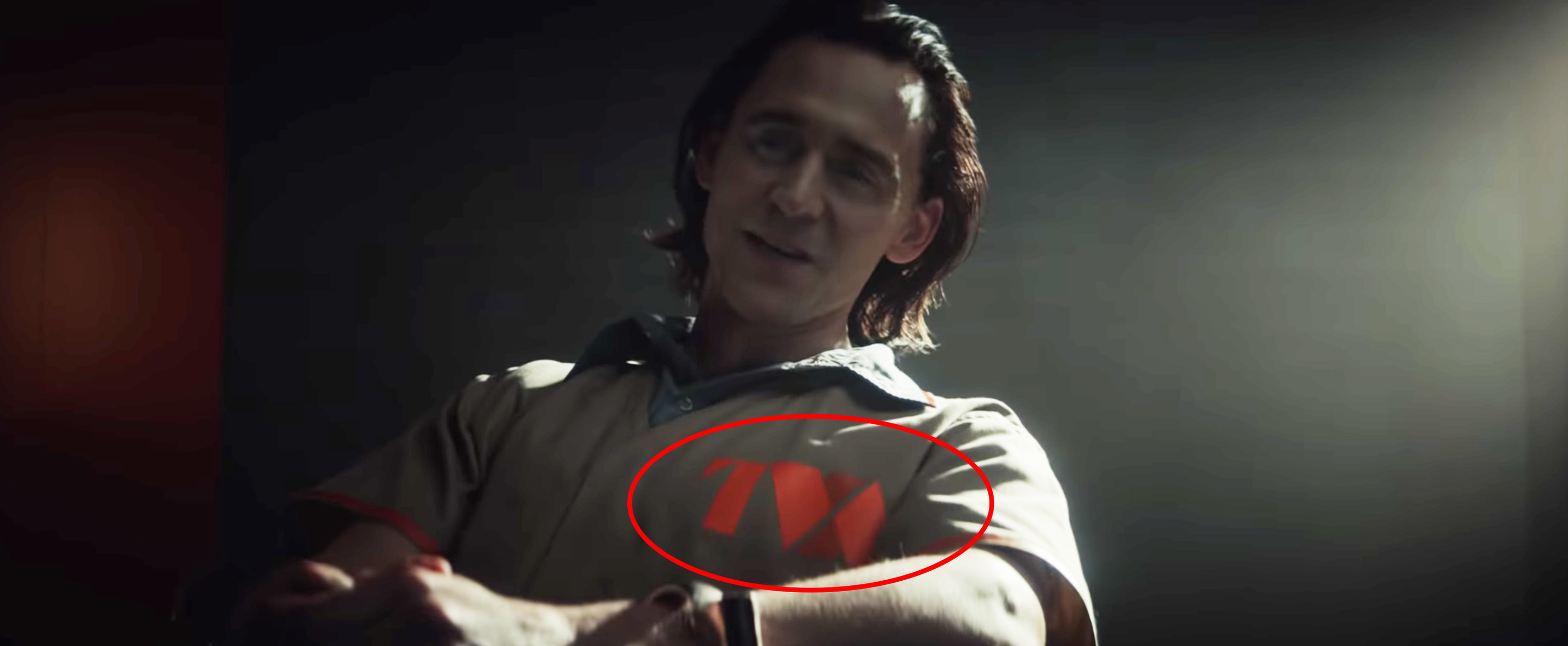 Did you spot any more details/Easter eggs in the teasers? Tell us in the comments below!
Ready to take your love for all-things-Disney to the next level? Get your Disney+ subscription now for $6.99 a month or $69.99 a year. If you're not ready to commit yet you can test it out for 7 days for free!