So, you can imagine how excited I was when Anthony and Sebastian took over Marvel Studios' Instagram story yesterday and revealed some big news.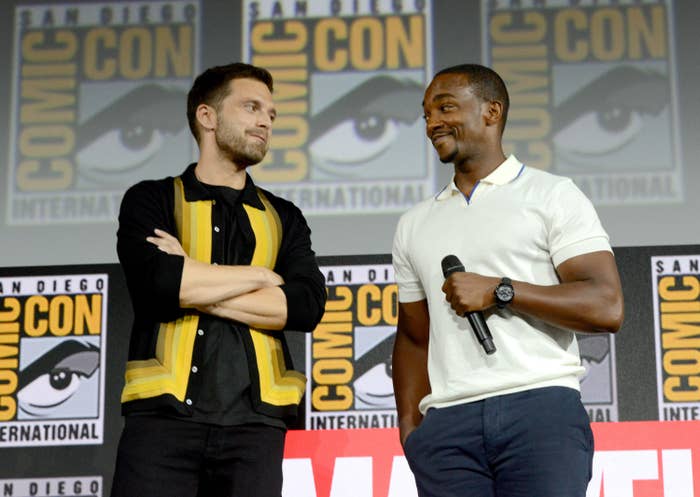 First, Anthony said that Marvel asked him to take over the account...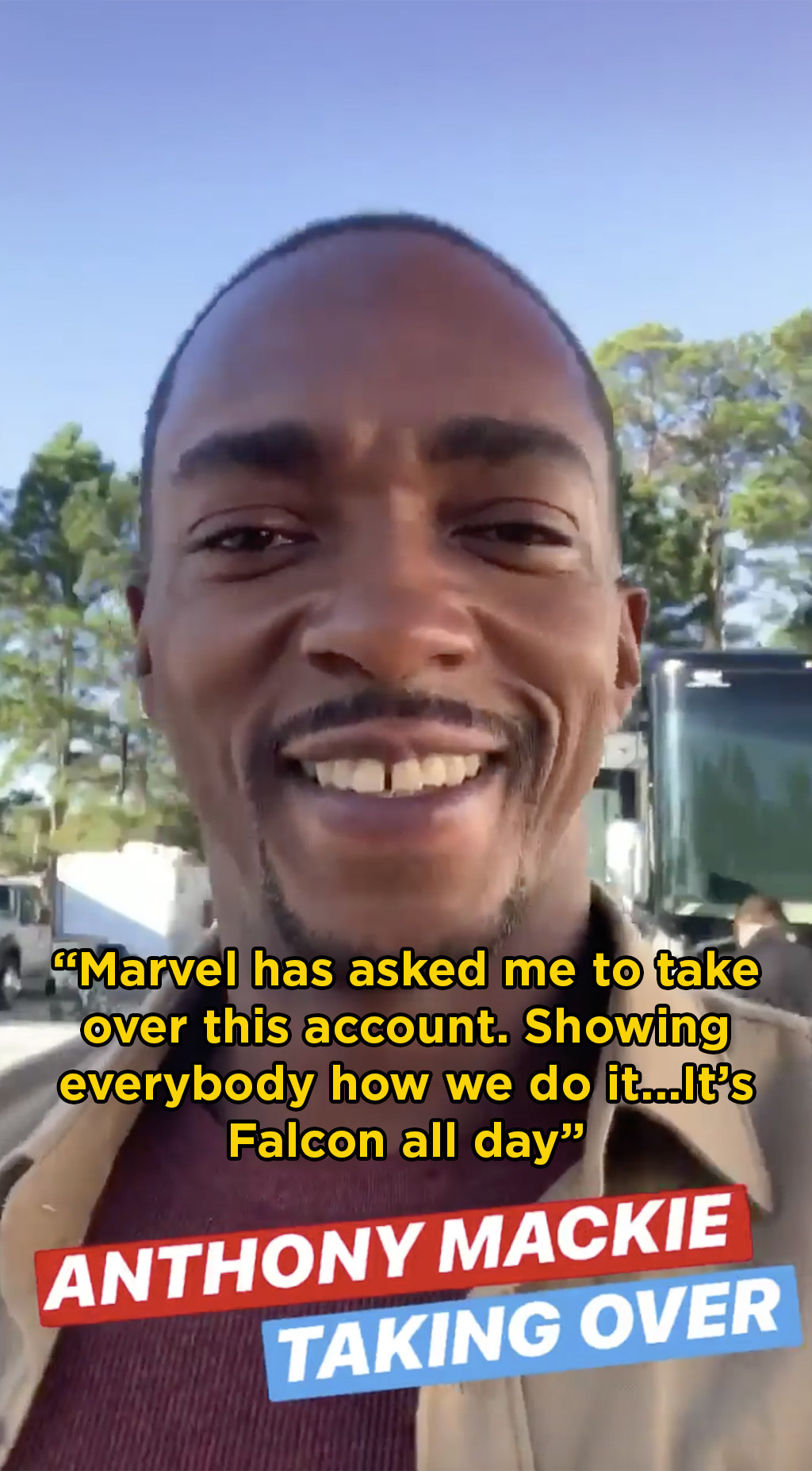 ...but then Sebastian said that he was on Marvel's story to make a "very special announcement."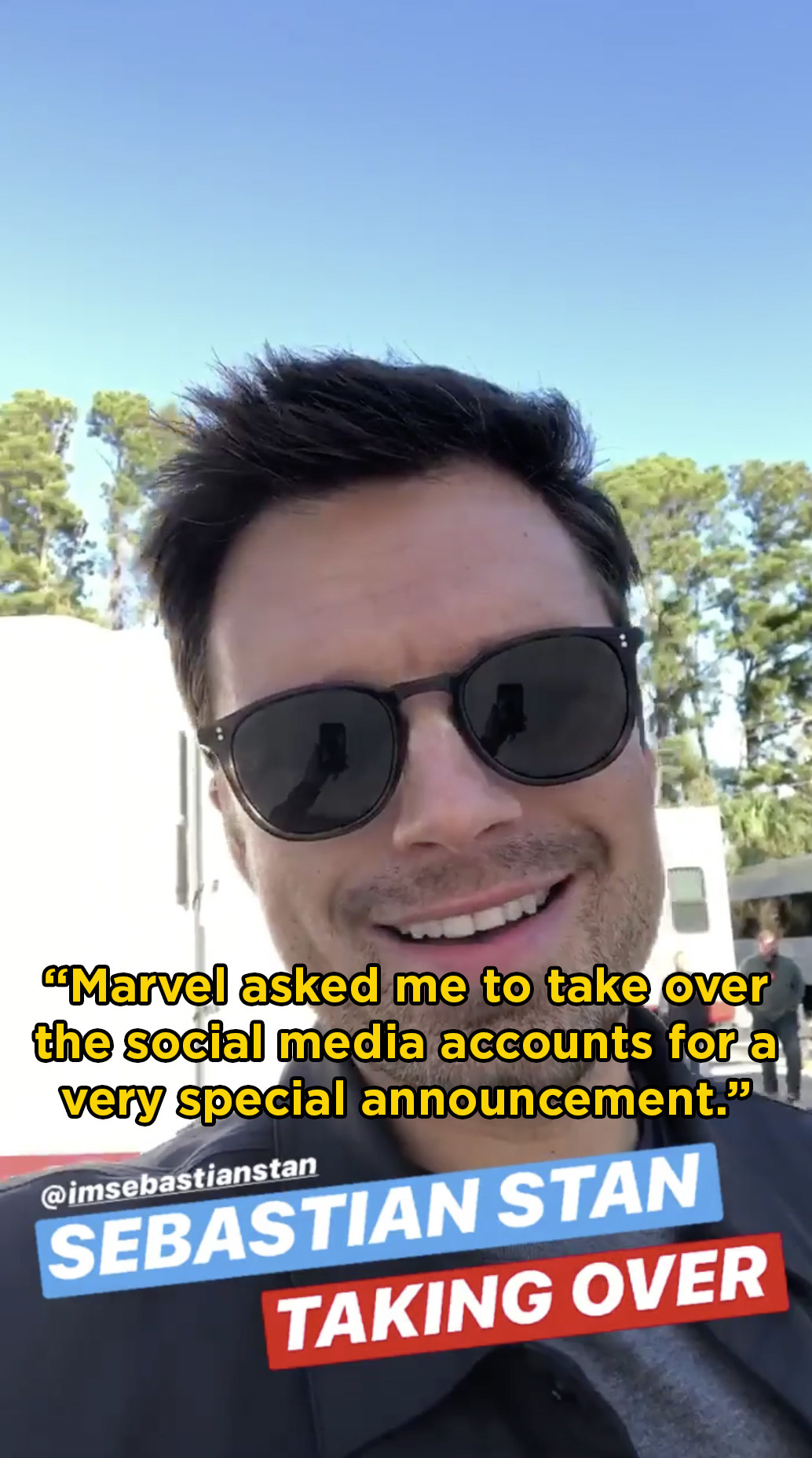 And in typical Sam and Bucky fashion, the two of them bickered over who was actually supposed to be there.
In the end, they decided to work together to make their super-big announcement...
...although it took a few tries to get it right.
Basically, The Falcon and Winter Solider has officially started production and I couldn't be more excited.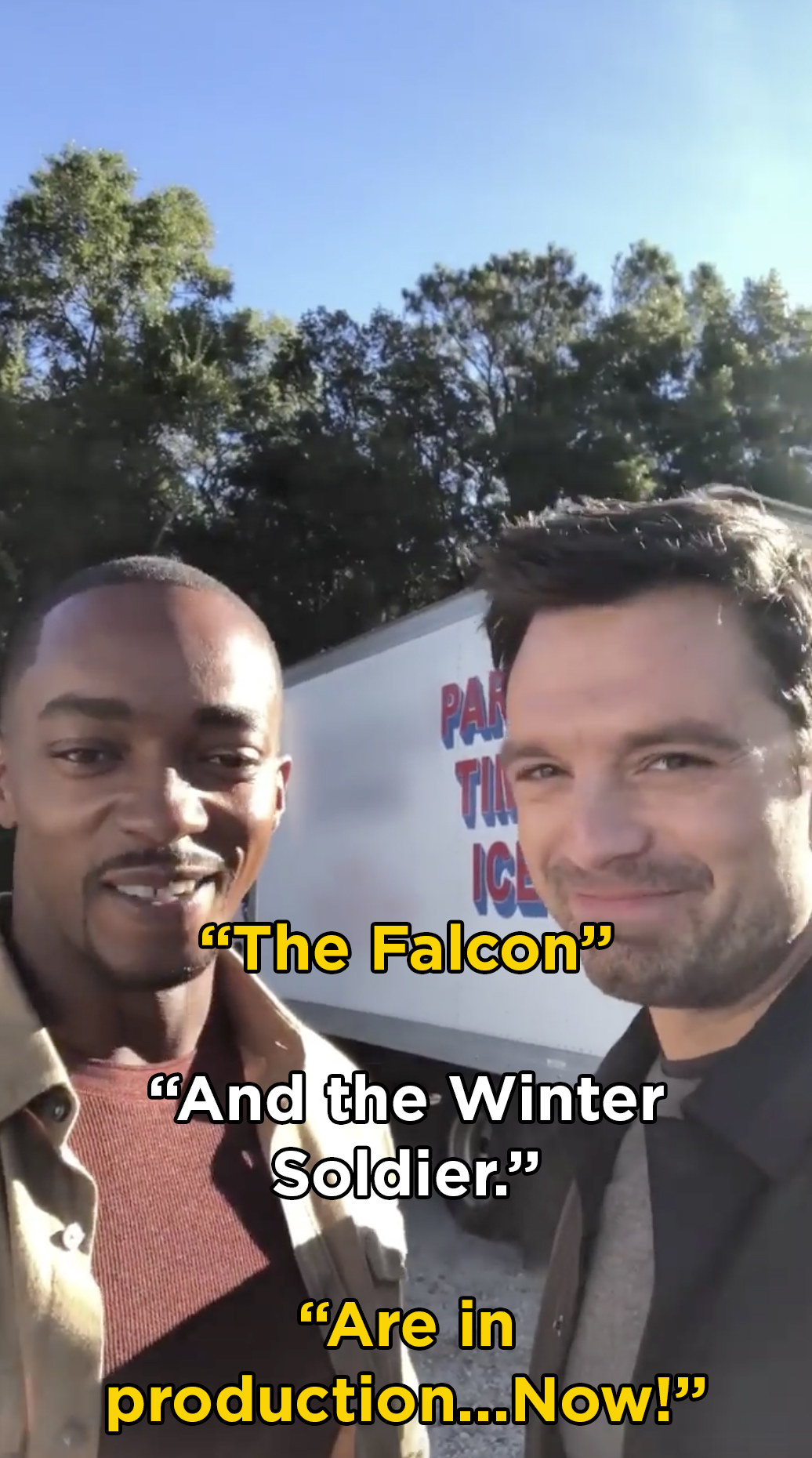 Sebastian posted a picture of Bucky's dog tags to commemorate Day 1.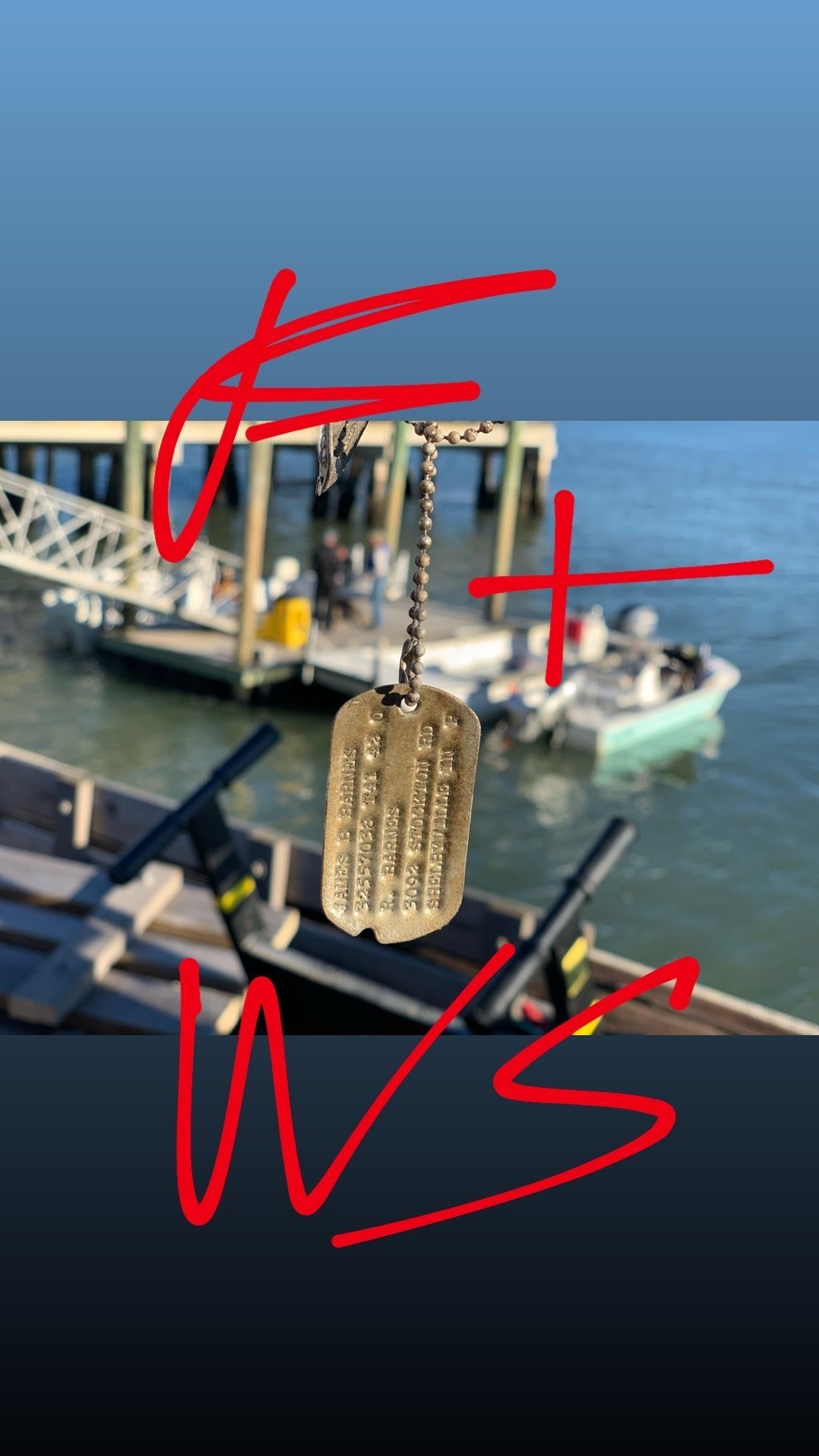 While Anthony snapped this behind-the-scenes picture.
Right now, The Falcon and the Winter Solider will be the first Disney+ Marvel series and is scheduled to premiere in Fall 2020.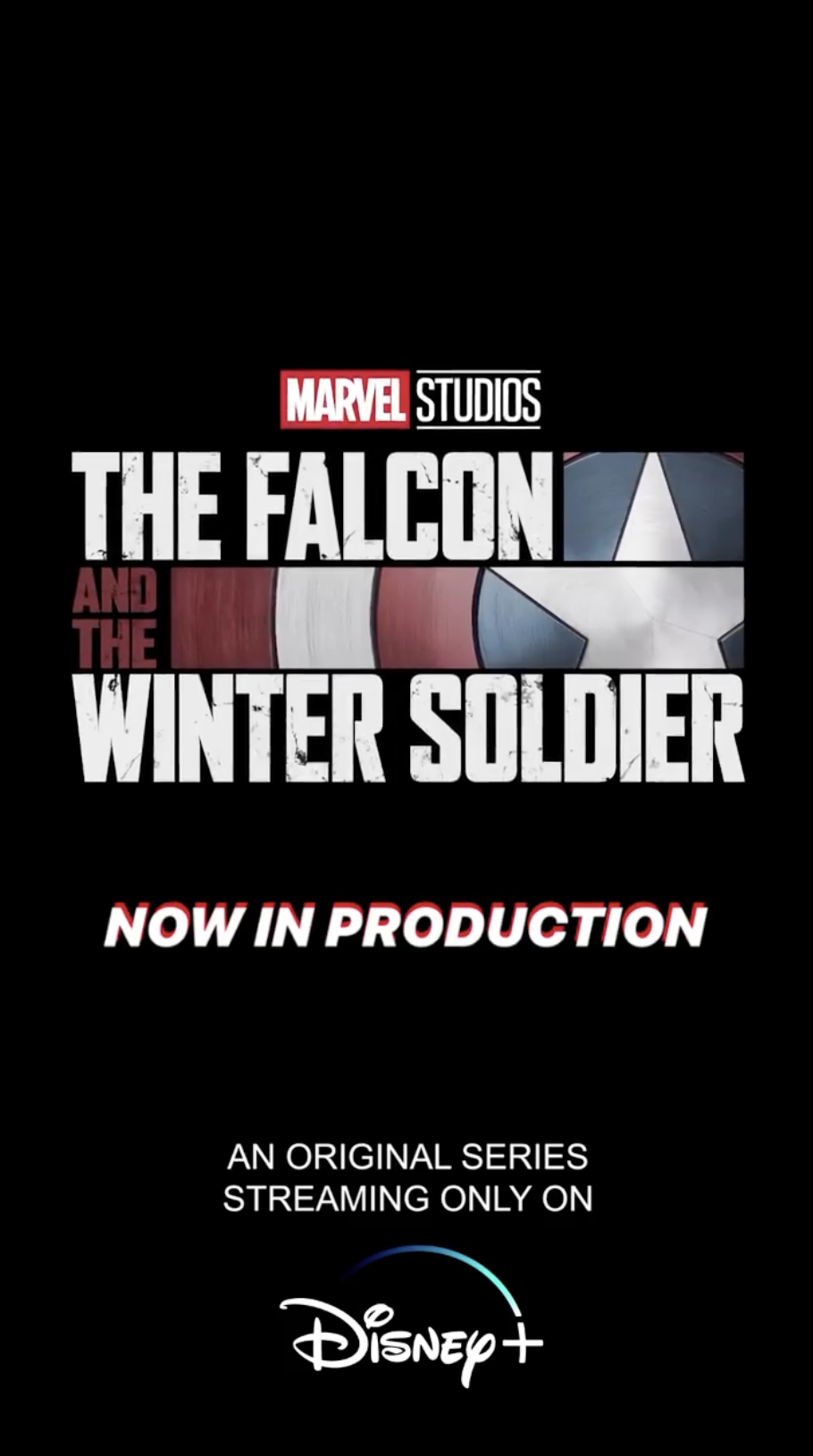 Alongside, Anthony and Sebastian, Emily VanCamp will reprise her role as Sharon Carter, Daniel Brühl will return as Helmut Zemo, and Wyatt Russell will play new character, John Walker.
Although Marvel projects are pretty top secret, I'm excited to hopefully see more from The Falcon and the Winter Solider set because I'm just so excited.