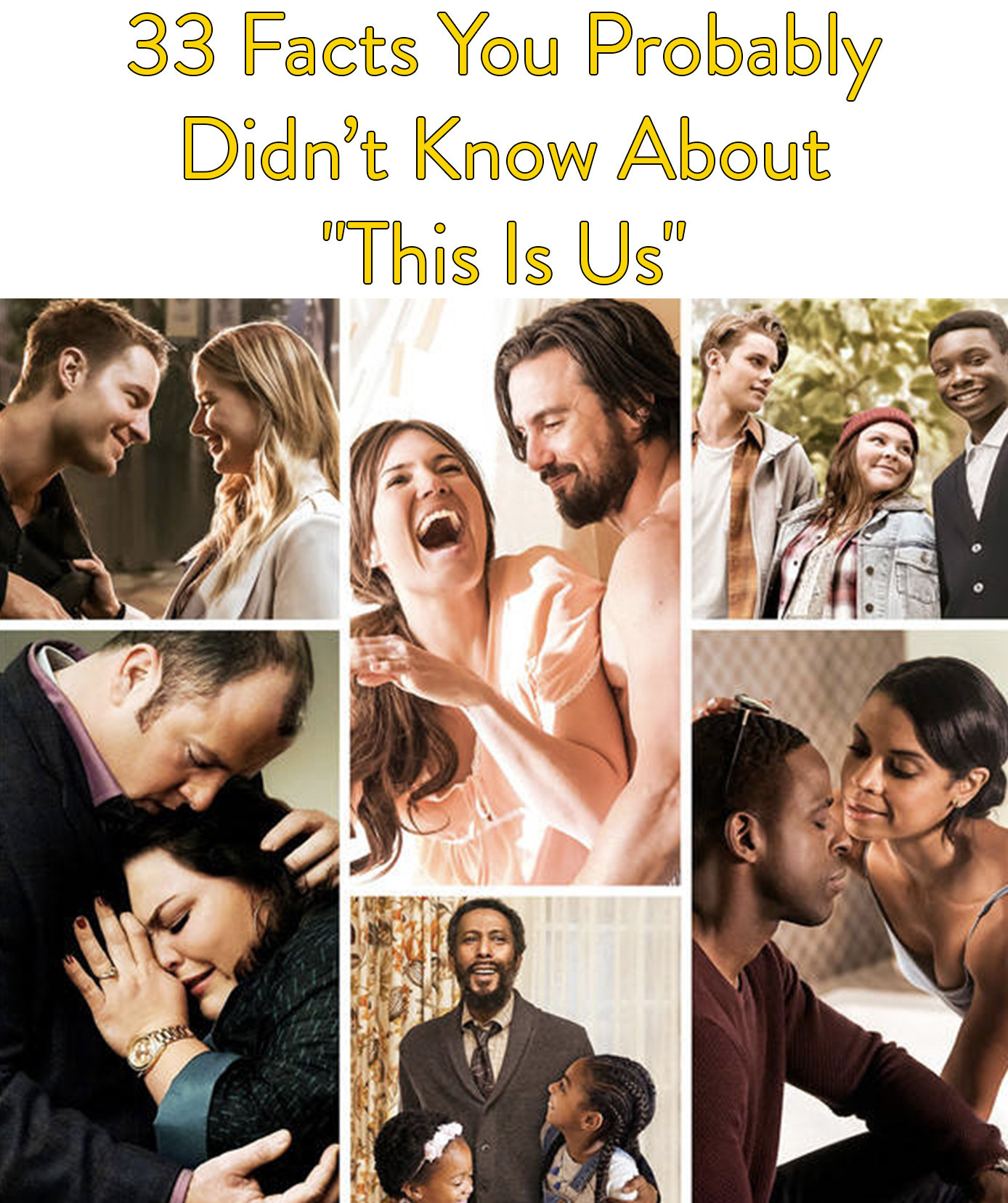 1) The series was originally titled 36. Creator Dan Fogelman changed it after pitching the project as a "show about us."
2) Fogelman's original script was for a feature-length film and focused on Jack and Rebecca having sextuplets.
3) The first trailer for This Is Us broke a Facebook record when it surpassed 50 million views within 11 days of its release.
4) In 2017, the series became the first network drama to be nominated for Outstanding Drama Series at the Emmy Awards since 2011.
5) With his portrayal of Randall, Sterling K. Brown became the first African American actor to win both the Golden Globe and SAG Award for Outstanding Male Actor in a Drama Series.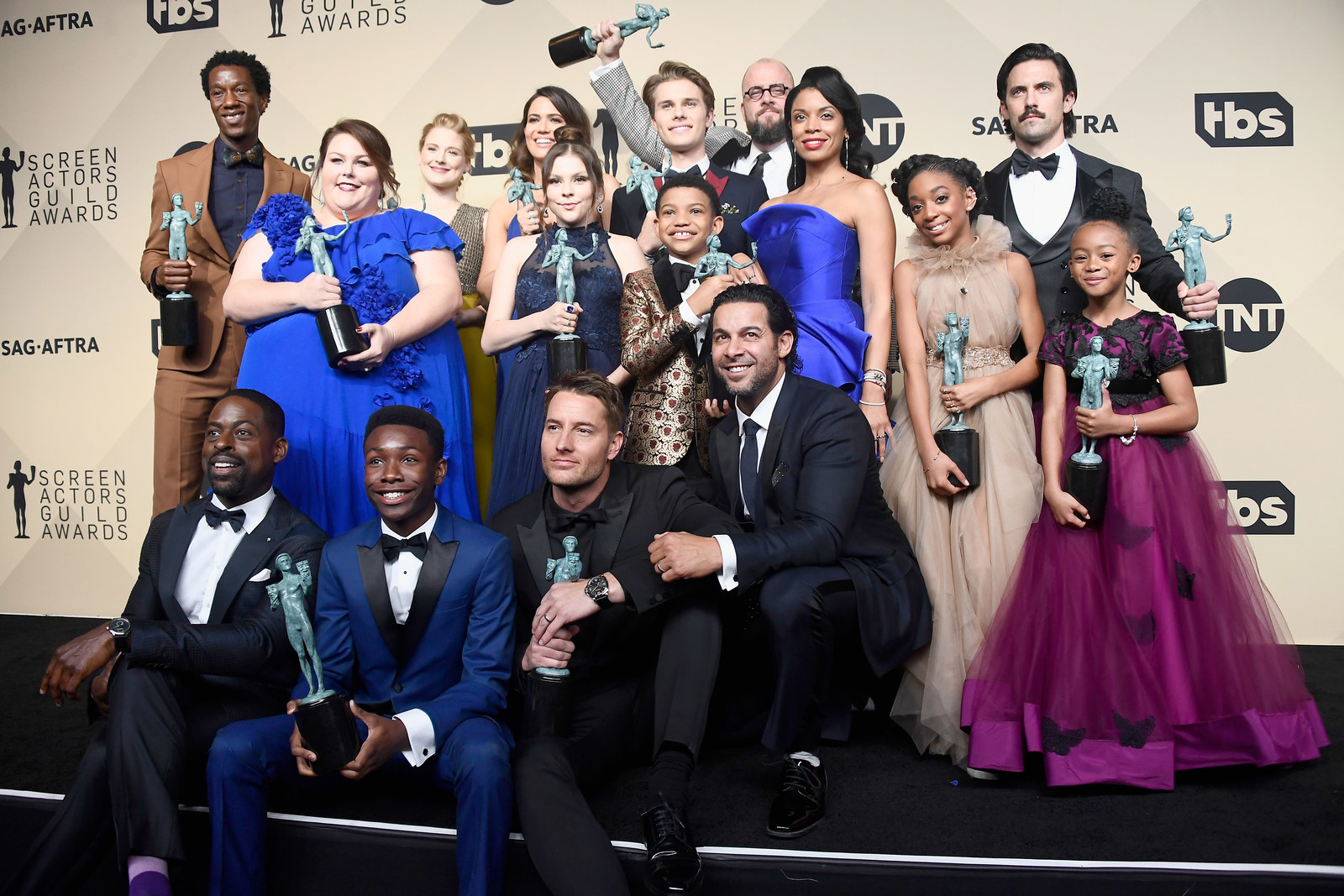 6) In 2018, the show became the first network drama to win Outstanding Performance by an Ensemble in a Drama Series at the SAG Awards since Grey's Anatomy won in 2006.
7) Milo Ventimiglia helped inspire the role of Jack. After his initial audition, Fogelman changed the original character concept to help fit Ventimiglia.
8) Mandy Moore and Ventimiglia have known of each other's work for a while. Ventimiglia first crossed paths with Moore at the premiere of A Walk to Remember in 2002.
9) In college, Susan Kelechi Watson received a $5,000 scholarship from Denzel Washington to study Shakespeare at the University of Oxford.
10) Before booking the role, Chrissy Metz worked at the casting agency that represents Hannah Zeile, who plays teenage Kate. Metz remembered seeing Zeile's headshots in the office.
11) Logan Shroyer, who plays teenage Kevin, auditioned once and booked the role the next day.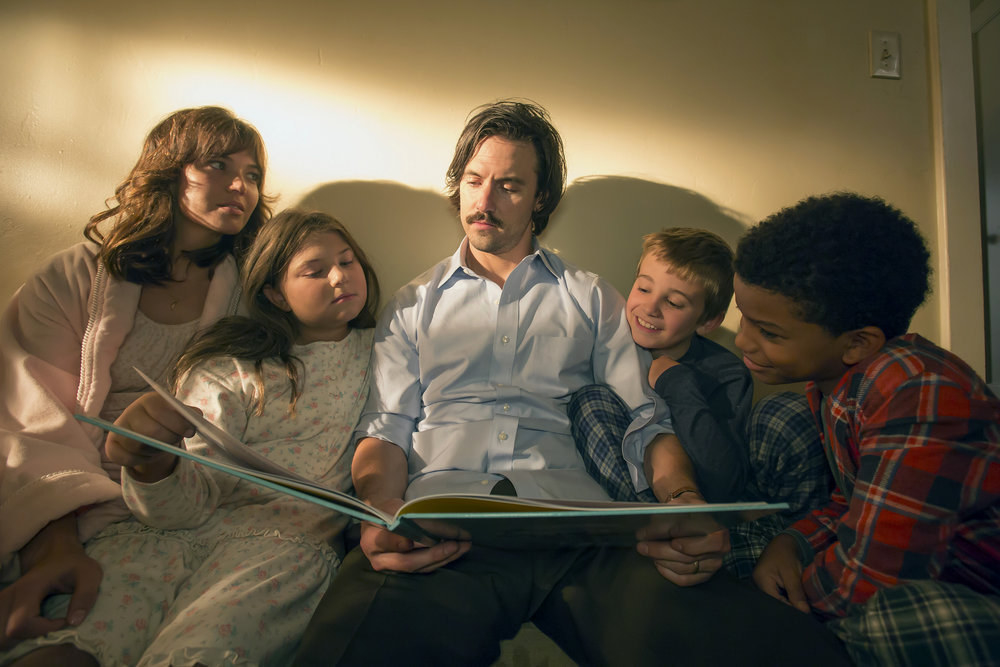 12) Before starring as Toby, Chris Sullivan voiced Geico's now-iconic Hump Day camel.
13) Ron Cephas Jones's real-life daughter, Jasmine Cephas Jones, was the original Peggy Schuyler/Maria Reynolds in Hamilton.
14) The character of Kate is based on Fogelman's sister Deborah, who also struggled with her weight growing up. She's even a consultant on the series.
15) Ventimiglia said a lot of his inspiration for Jack comes from his own father.
16) Kelechi Watson actually gets to choose some of what Beth wears on screen. She also has a big say in her hairstyles.
17) It takes the makeup department three and a half hours to apply the prosthetic makeup that transforms Moore into the older version of Rebecca.
18) The first time Metz saw Moore as the older version of Rebecca she started crying.
19) Ventimiglia did 223 push-ups while they were filming the scene where young Randall (Lonnie Chavis) is on Jack's back.
20) The scene in Season 2 in which the Pearsons visit Kevin in therapy/rehab was actually filmed at Justin Hartley's real-life wedding venue.
21) That scene is the longest scene This Is Us has filmed so far. The finished product is roughly 13 minutes long.
22) Ventimiglia is responsible for getting Sylvester Stallone to guest-star on the show. Ventimiglia played Stallone's son in Rocky Balboa and called in a favor.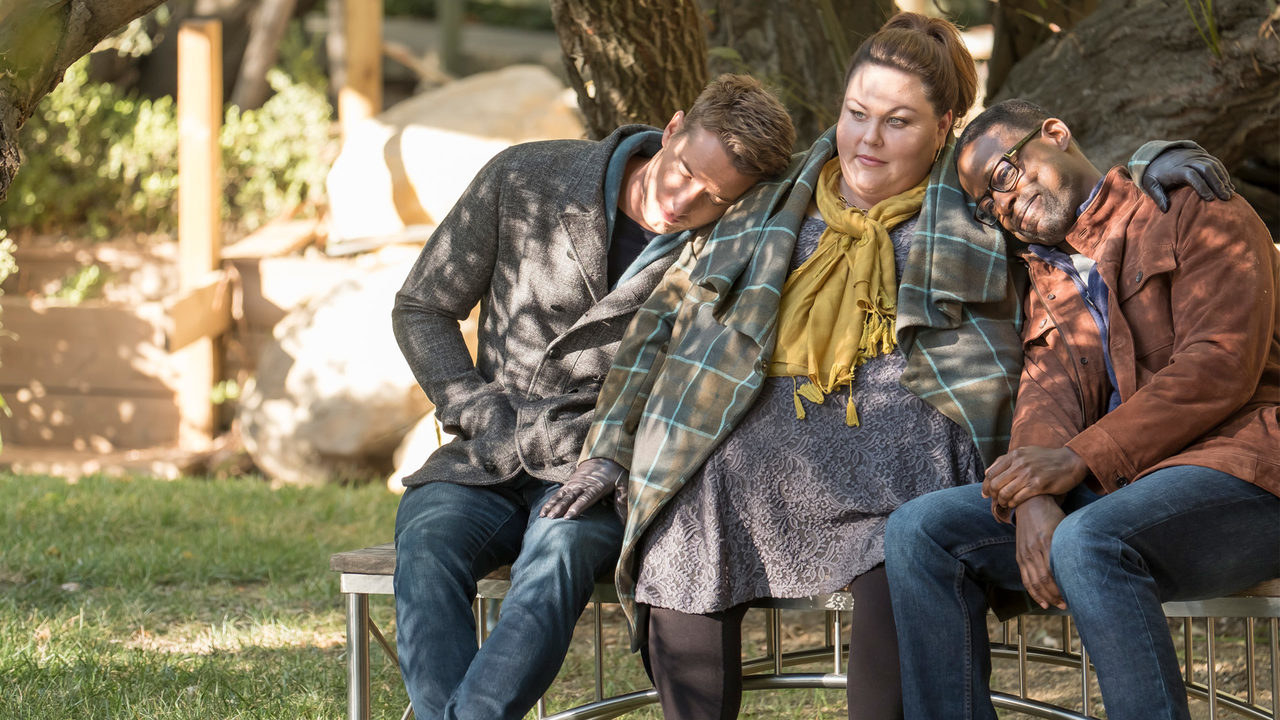 23) In order to film Ron Howard's guest appearance in Season 2, production briefly moved to London to accommodate his filming schedule of Solo: A Star Wars Story.
24) Ventimiglia has earned the nickname "Papa" on set.
25) Ventimiglia even studied the entire call sheet for the series so he could learn everyone's names on the cast and crew. He shows up to set on days when he's not working just to hang out.
26) The entire cast has several group messages so they can stay up to date on each other's lives. They also love sending funny GIFs back and forth.
27) Metz, Hartley, Kelechi Watson, and Moore brought the actors who play young Kate, young Kevin, teenage Kevin, and young William as their plus-ones to the 2018 SAG Awards. They wanted to make sure everyone was able to attend.
28) The Chevelle car that Jack drives on the show is actually Ventimiglia's personal car.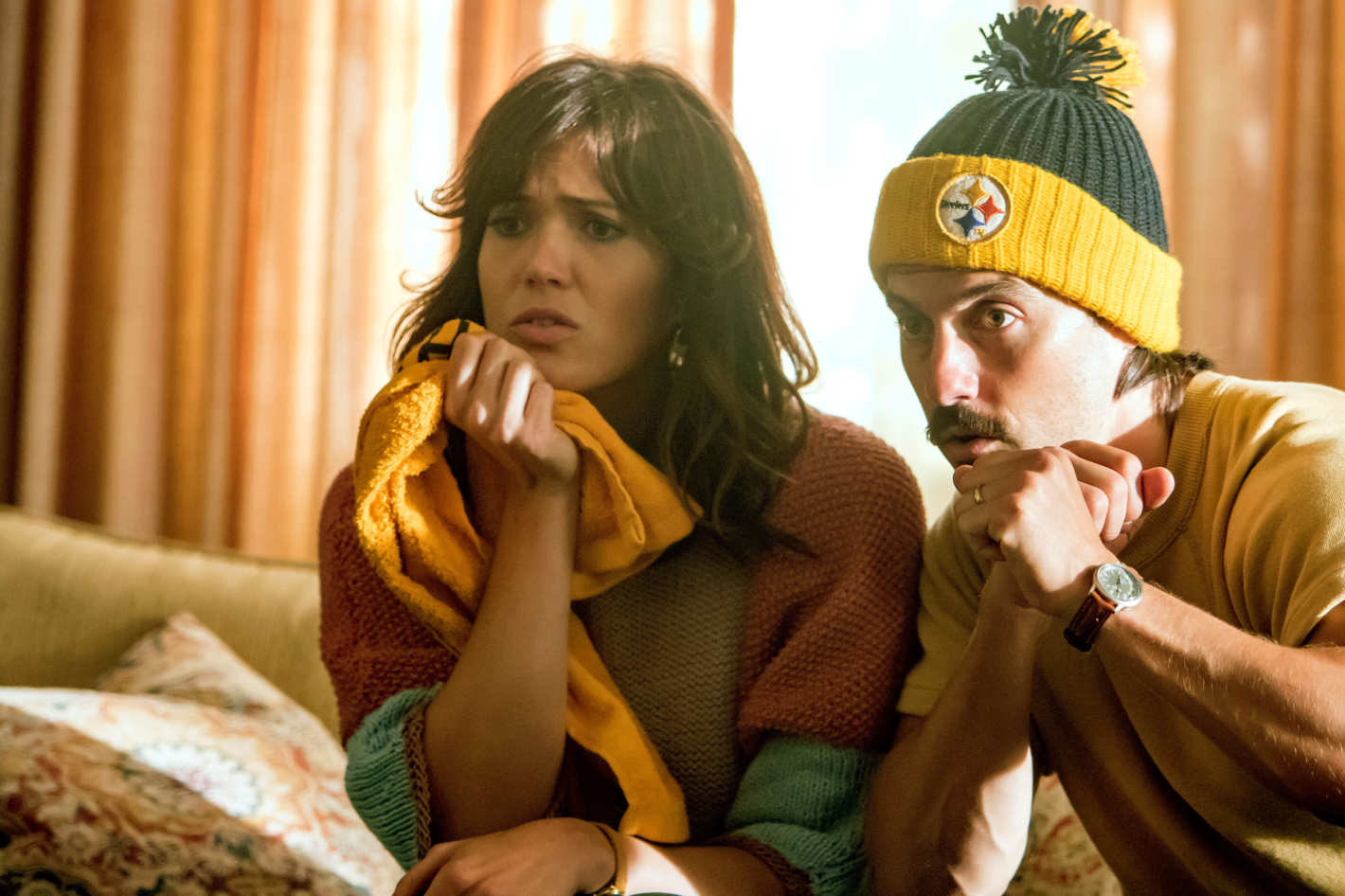 29) Fogelman had an idea of how Jack was going to die from the beginning. When delivering his initial script to NBC, he told them where the show was going because it was important for them to understand the arc of the characters.
30) When they filmed the big fire scenes for the Season 2 premiere and the post–Super Bowl episode, they filmed for three nights, an hour and a half outside of LA. They used a fake name for the series on signs so crew members could find the set but no fans would.
31) The cast has known about the fire and how Jack died for a year and a half now. The code word for talking about it amongst the cast was "The Marble."
32) Metz barely had enough money to pay for gas to get her to the audition for Kate. When she officially booked the role, she only had 81 cents left in her bank account.
33) And finally, Metz has an email from Fogelman's producing partner framed on her wall at home. It reads, "Just curious, who got [the part of] Kate?" It stands as a reminder of a moment that changed her life dramatically.