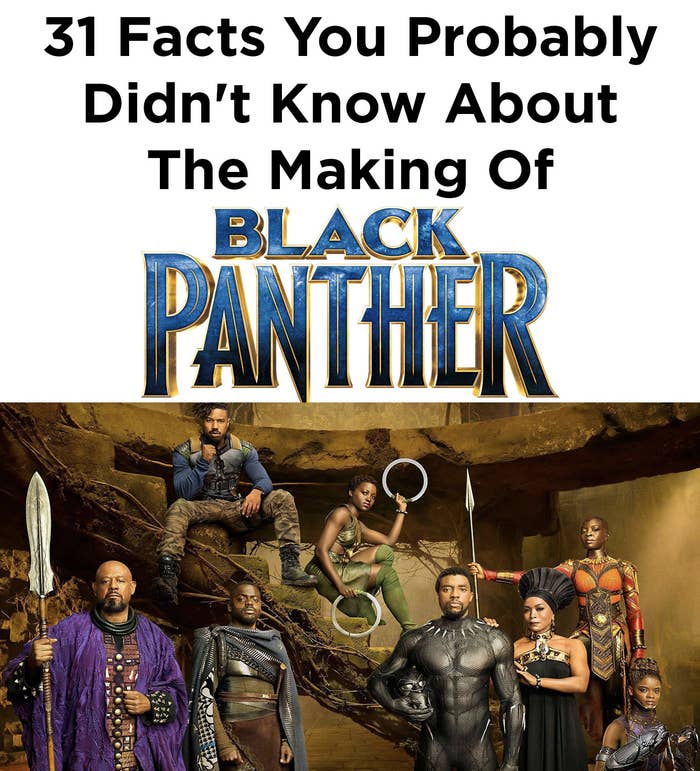 1) When he was 9 years old, director Ryan Coogler was first introduced to Black Panther when he walked to his local comic book store in Oakland and asked to see a superhero that "looked like [him]."
2) Black Panther made a whopping $500 million worldwide in its first week in theaters.
3) Marvel Studios president Kevin Feige says a Black Panther film has been in the works since Phase One of the Marvel Cinematic Universe. In fact, they hinted at Wakanda in Iron Man 2 when Tony Stark is seen standing in front of a map of Africa with a pinpoint where Wakanda is.
4) Actor Wesley Snipes tried to get a Black Panther movie made in 1992. Despite having a completed script, the project never made it past the development phase.
5) Chadwick Boseman was the first and only person considered for the role of T'Challa. After Feige brought him up in an early creative meeting, Boseman booked the role 24 hours later.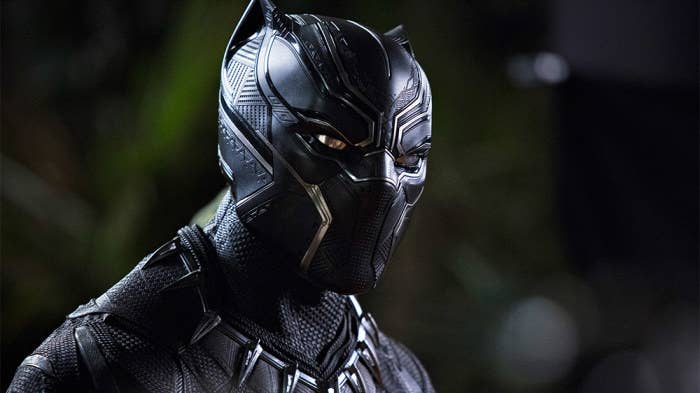 6) The movie was filmed in Atlanta, Georgia, and Busan, South Korea. The aerial shots of Wakanda are from South Africa, Zambia, Uganda, and even Argentina.
7) Lesotho, a land-locked country within South Africa, became the inspiration for Wakanda after Coogler visited while prepping for the film.
8) The Wakanda dialect was inspired by John Kani's (T'Chaka) real-life Xhosan dialect. Since he plays the King of Wakanda it only seemed right to have everyone's dialect reflect his.
9) When developing the character of M'Baku, Winston Duke used Nigerian and Nigerian Igbo influences. He wanted to make sure that the Jabari tribe and M'Baku stood out from the rest of Wakanda.
10) Ruth E. Carter created over 1,000 costumes for the film. She drew inspiration for the costumes from Afrofuturism, Afropunk fashion, and traditional African tribal garments.
11) The unique color of each character's costume helps establish the character's identity and pays homage to the vibrantly colored comic books. T'Challa is purple, Okoye is red, and Nakia is green.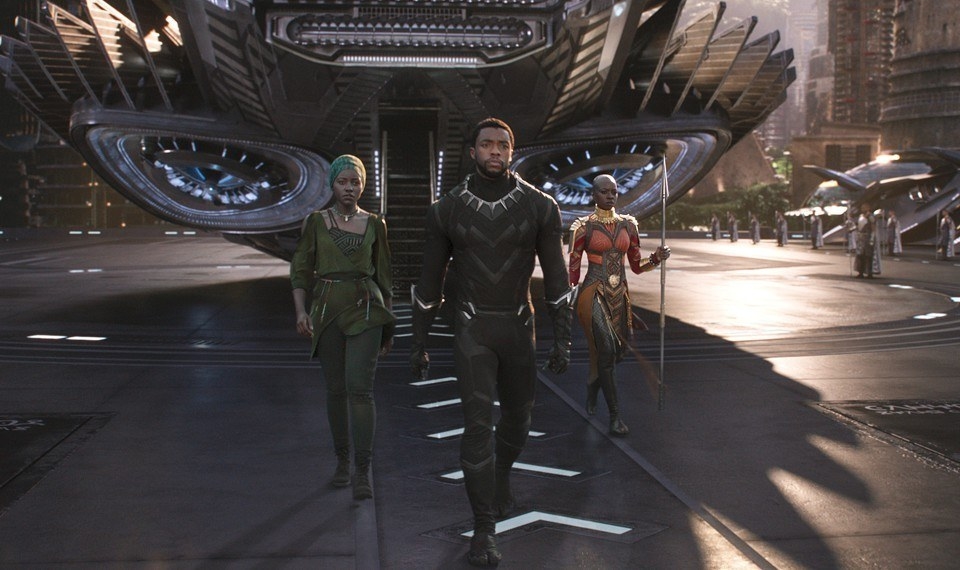 12) Every hair piece in the film was hand-crafted by lead hairstylist Camille Friend and her team.
13) Production designer Hannah Beachler said it was very important to both Coogler and herself that the history of Wakanda was represented in the set design. The duo crafted over 10,000 years of history, right down to what the street names would be.
14) Visibility and inclusivity were important both on-screen and off: Coogler made sure a lot of the key department heads off-screen were African-American, women, or both.
15) Creating the perfect villain was very important to Coogler, who was inspired by the villain/hero dynamic of Batman and The Joker. He wanted moments where the audience would actually believe the hero might not win.
16) Both Lupita Nyong'o and Letitia Wright starred in Danai Gurira's play Eclipsed. Wright starred in it on the West End, and Nyong'o assumed her role when it came to Broadway.
17) Coogler decided to cast Gurira in Black Panther after seeing Eclipsed on opening night. Nyong'o was already attached to the project.
18) Both Gurira and Nyong'o signed onto Black Panther without having even read the script. While working together on Eclipsed, they didn't know they were both in the film until Coogler told them.
19) While preparing for the role of Shuri, Wright didn't read any of the comic books. She didn't want to be informed by her character's story arc in the comics while playing the role.
20) Michael B. Jordan kept a journal while preparing for the role of Killmonger. He does this with most of his roles in order to help him get in the mindset of the character.
21) Danai Gurira said having to completely shave their heads acted as a bonding experience for her and the actors that make up the Dora Milaje army.
22) John Kani's real-life son, Atandwa Kani, plays young T'Chaka in the film.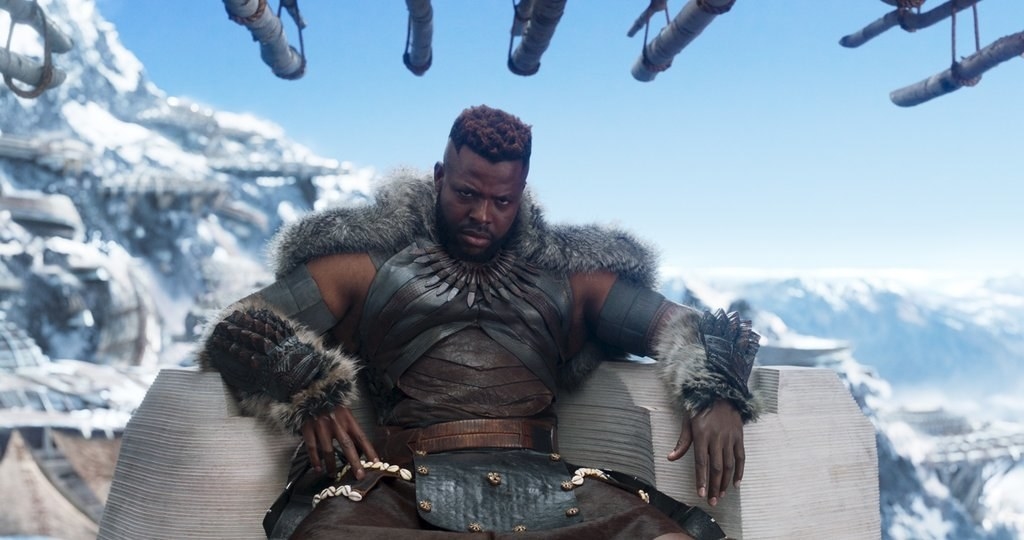 23) Executive producer Nate Moore and Coogler fought to keep a scene between Okoye and W'Kabi that was ultimately cut. Moore described the scene as "one of the most well-acted scenes I've ever been a part of."
24) In order to train for their roles, the entire cast would warm up together before completing their individual workout regimens. It helped bond the cast even more.
25) While Gurira does a lot of stunts as Michonne on The Walking Dead, Okoye's fighting style was completely different for her. She had to learn to be more focused and traditional.
26) The fight scenes in the club with T'Challa, Okoye, and Nakia was one of the first scenes filmed for the movie.
27) Boseman is trained in martial arts and brought a lot of his prior knowledge to the fighting style of T'Challa/Black Panther.
28) Wakanda's advanced technology was inspired by actual technology conferences that Coogler and others had attended.
29) The first post-credits scene, which features T'Challa, Okoye, and Nakia attending a press conference, was inspired by the look of Tony Stark's press conference in Iron Man. Coogler saw the film on opening day while he was attending film school in LA.
30) Lupita Nyong'o bought Black Panther tickets for 600 children in her hometown of Kisumu, Kenya.
31) And finally, while watching the film, the line that moved Winston Duke to tears was, "Stand up, you are a king."