Hello, there. A few weeks ago, Ewan McGregor — yes, certified cinnamon roll with a heart of gold Ewan McGregor — swung by BuzzFeed to do our puppy interview. It was adorable, and I will be flailing about it for the foreseeable future.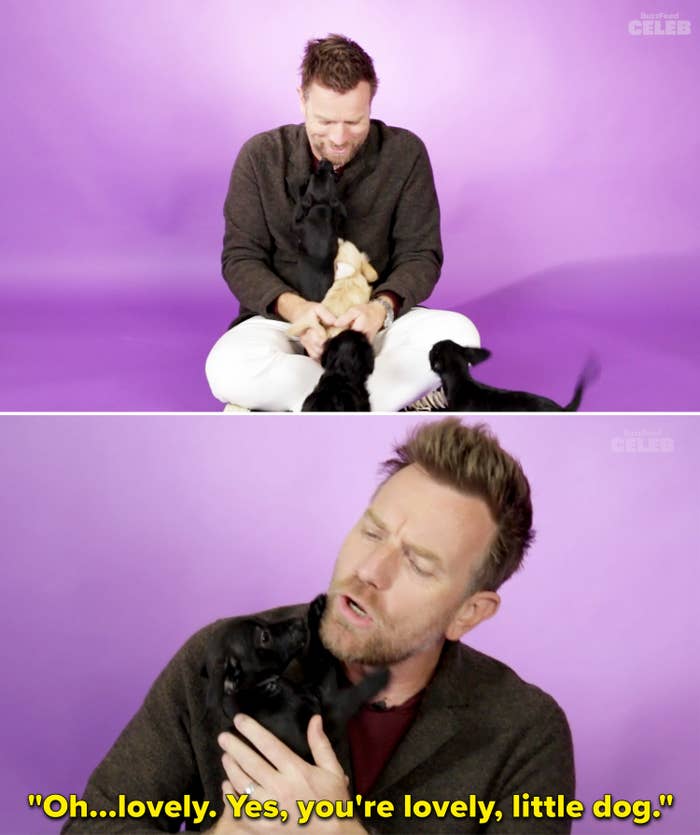 To celebrate Obi-Wan Kenobi, we asked Ewan all of your burning questions about Star Wars and the rest of Ewan's iconic filmography, and it did not dissapoint.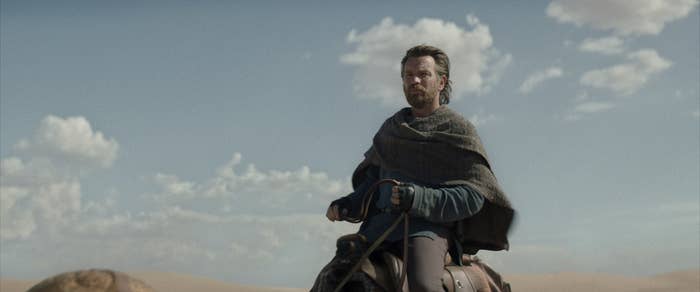 He revealed that he and Hayden Christensen hadn't seen each other much before reuniting on the set of Obi-Wan Kenobi. I legit cannot believe it has been 17 years since Star Wars Episode III: Revenge of the Sith came out.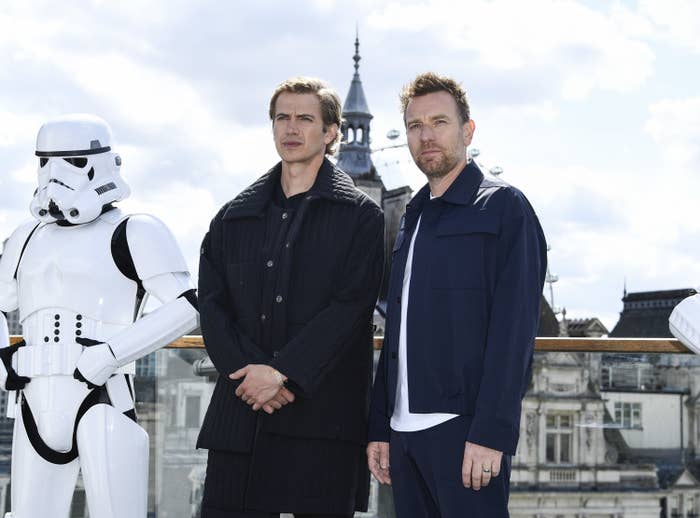 Ewan also talked about one of his favorite memories from filming Moulin Rouge and how filming "El Tango de Roxanne" was one of the most magical experiences he's ever had.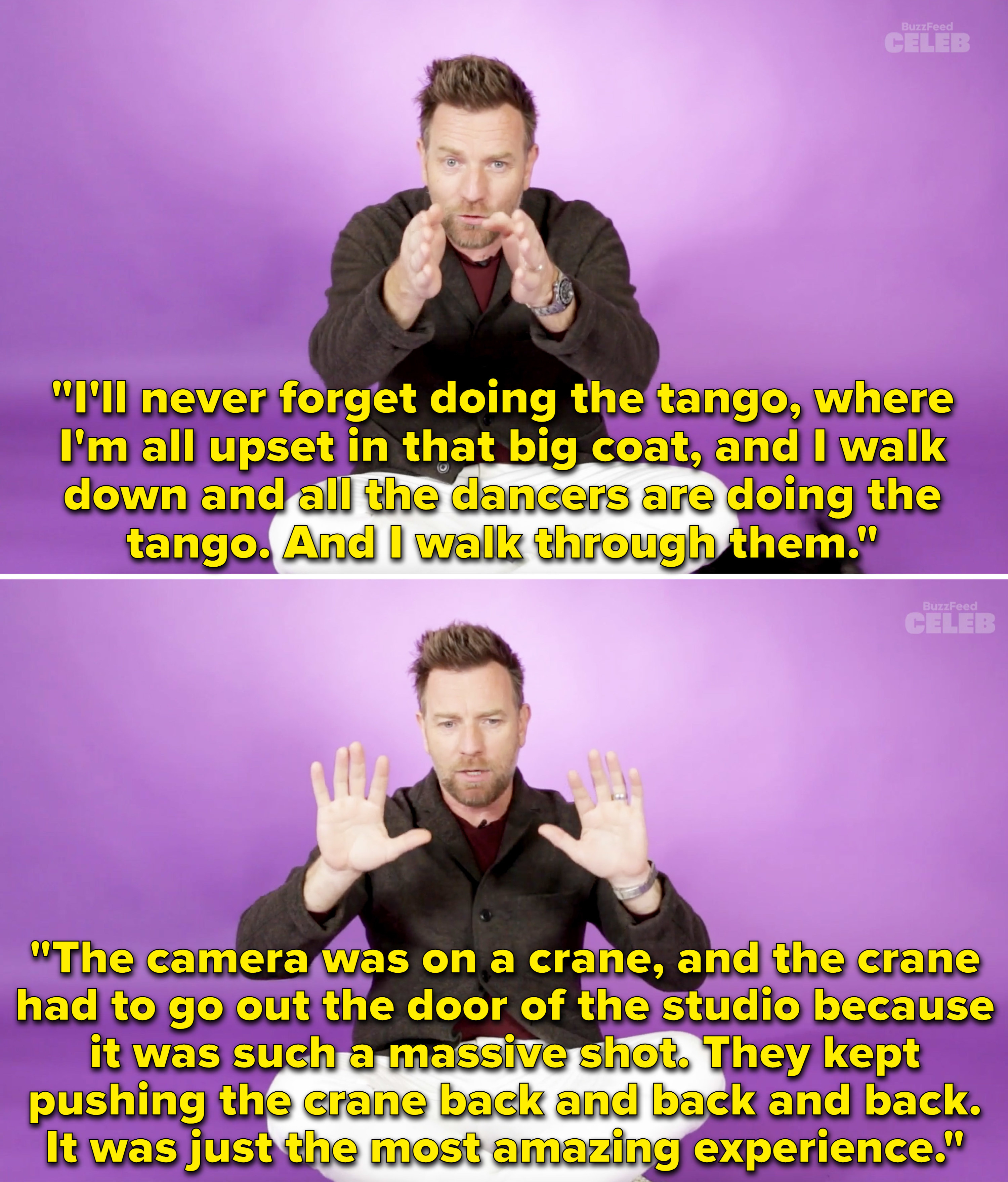 And he said that he "soaked himself back into the Star Wars world" while preparing for Obi-Wan Kenobi. He rewatched the movies and even listened to a recording of Sir Alec Guinness's lines from A New Hope on repeat.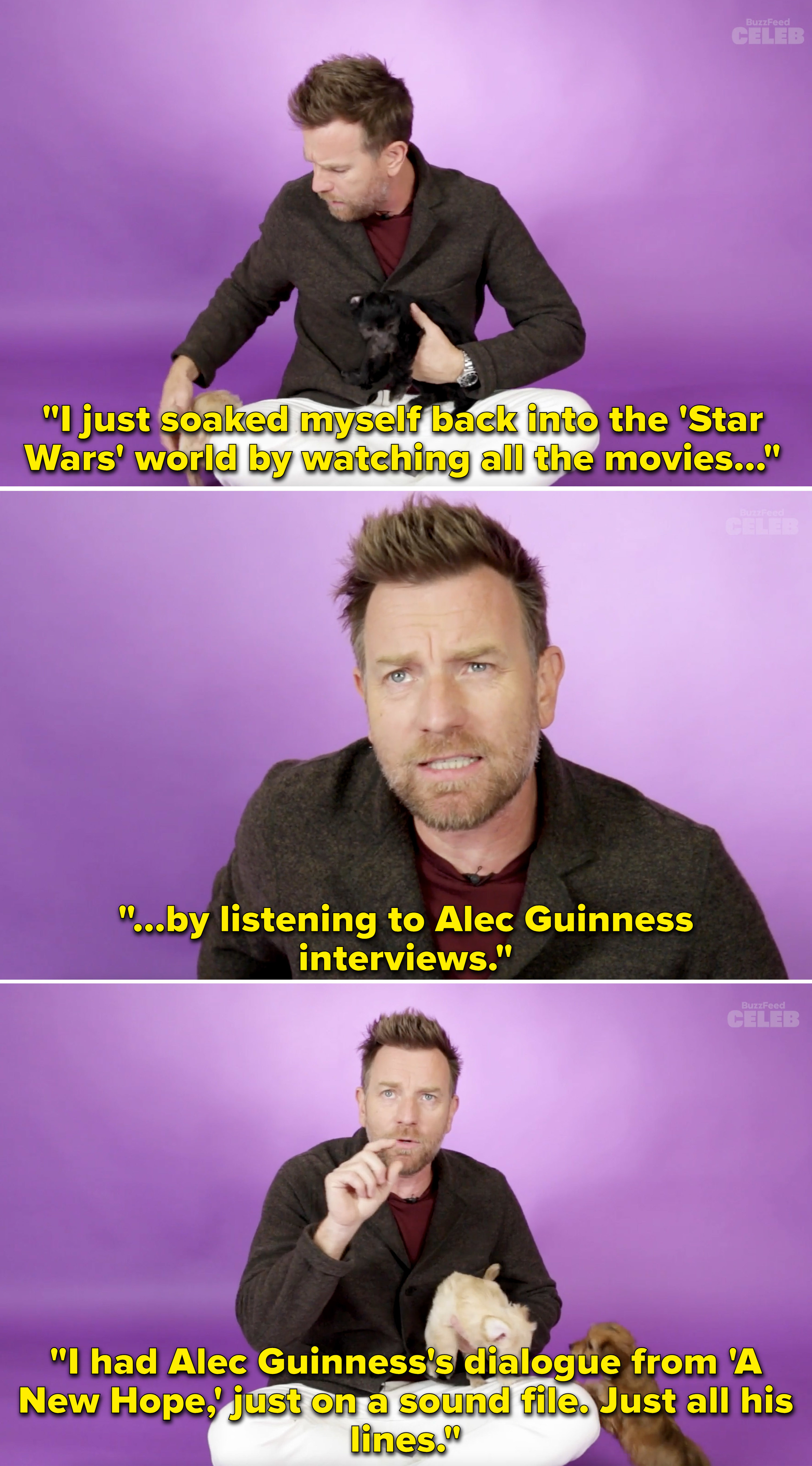 Also, just, like, this adorable human was simply overwhelmed with the cuteness of these puppies to even answer some questions.