Warning: This post contains mentions of violence and abuse.

If you've been on Netflix recently, then you've probably seen at least the poster for Dahmer — Monster: The Jeffrey Dahmer Story, which is currently No. 1 on the Top 10 list in the US.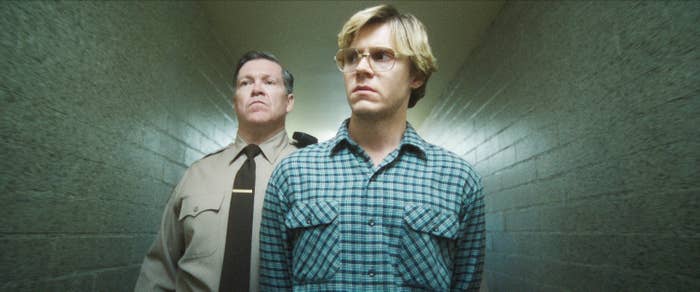 Created and written by Ryan Murphy and Ian Brennan, Dahmer chronicles the brutal murders of men and young boys by serial killer Jeffrey Dahmer between 1978 and 1991.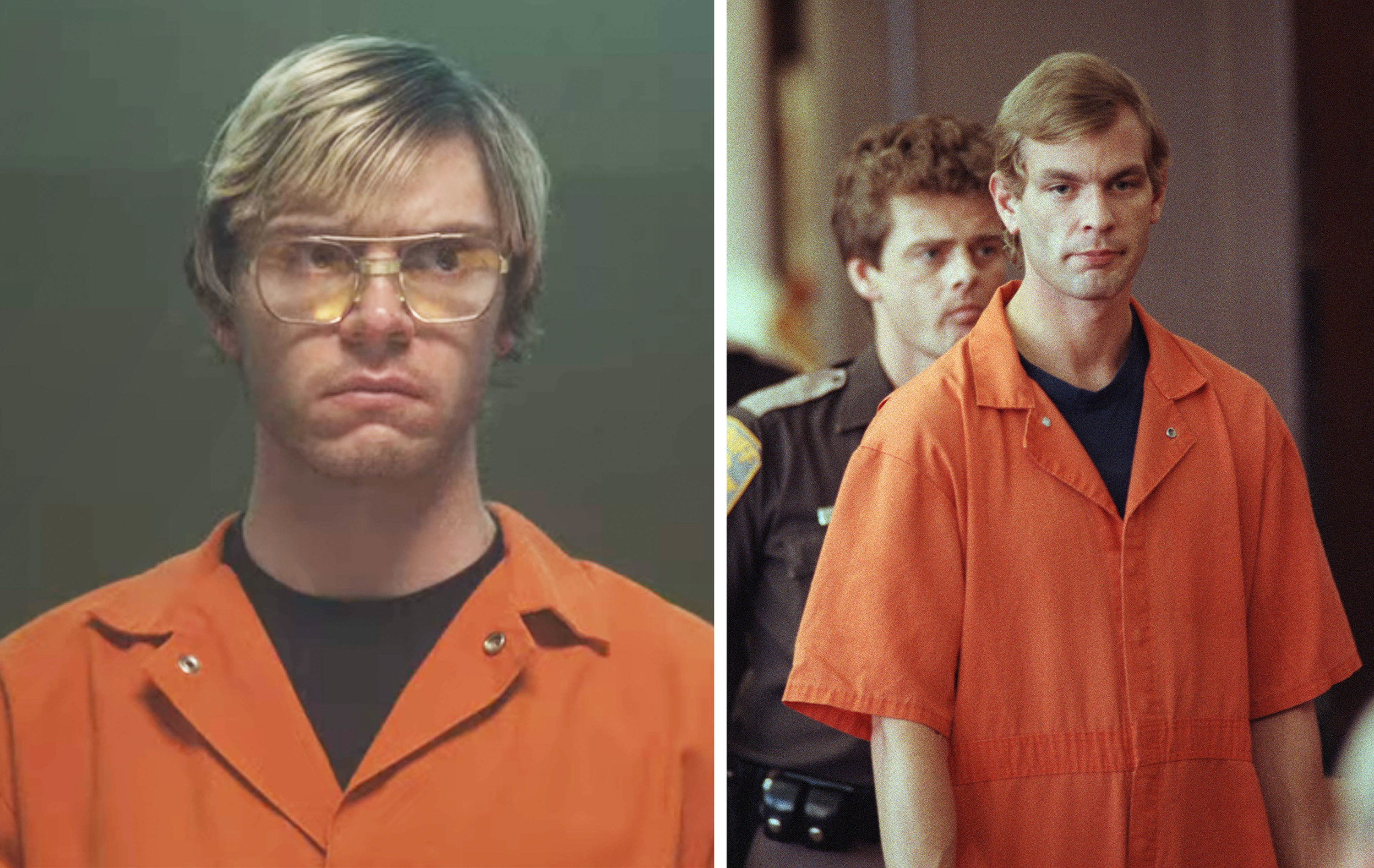 Unlike other Dahmer-centered movies, this series takes an even closer look at how the Milwaukee Police Department failed to apprehend Dahmer, and how it ultimately led to the deaths of numerous men, who were predominantly Black. Dahmer sheds light on the racism, homophobia, and more that led to Dahmer being able to commit murders for more than 10 years.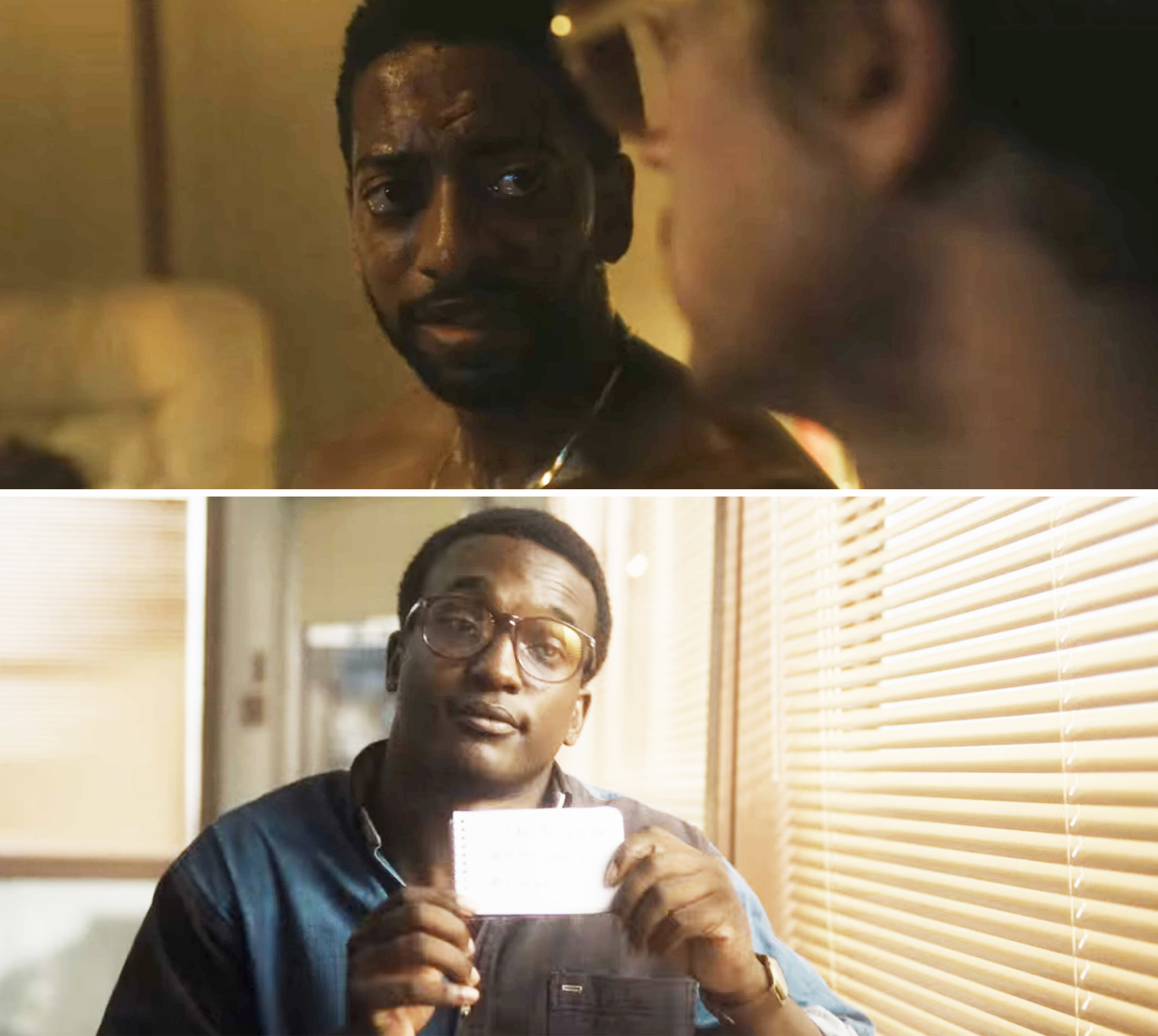 Evan Peters, who plays Dahmer in the series, recently spoke to Netflix about how difficult it was to portray the serial killer and how it was the toughest role he's taken on.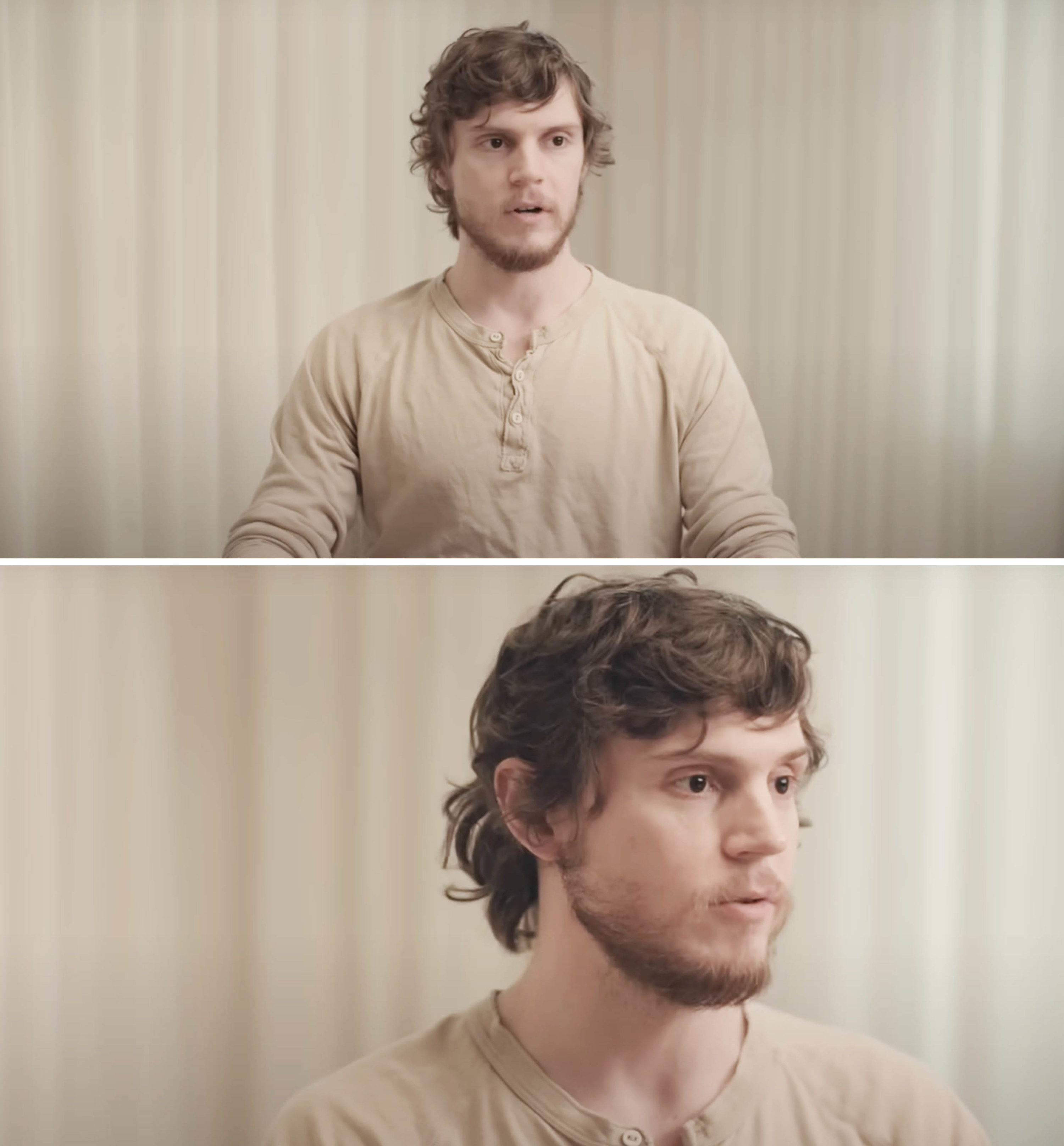 To help him prepare for the role, Murphy told Peters to watch Stone Phillips's interview with the real Dahmer. Then Peters read numerous biographies and the police report of Dahmer's confession in 1992, and listened to audio of Dahmer speaking to a psychologist/detective.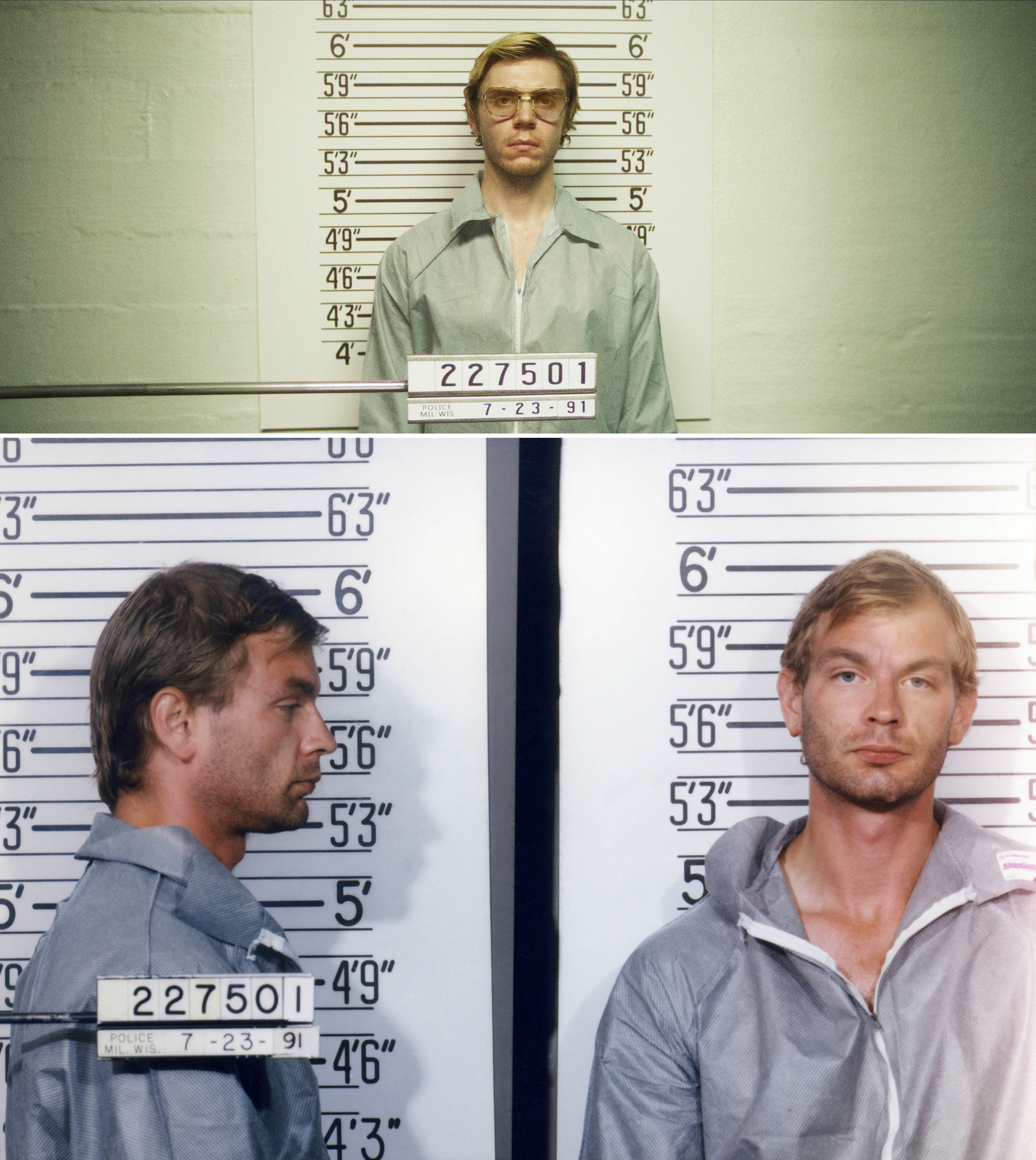 "It was so jaw-dropping that it all really happened that it felt important to be respectful to the victims, the victims' families, to try and tell the story as authentically as we could," Peters recalled.
When it came time to actually film the limited series, Peters said it was a tough process. He also said that, in looking back, playing Dahmer was the "hardest" thing he's had to do in his career.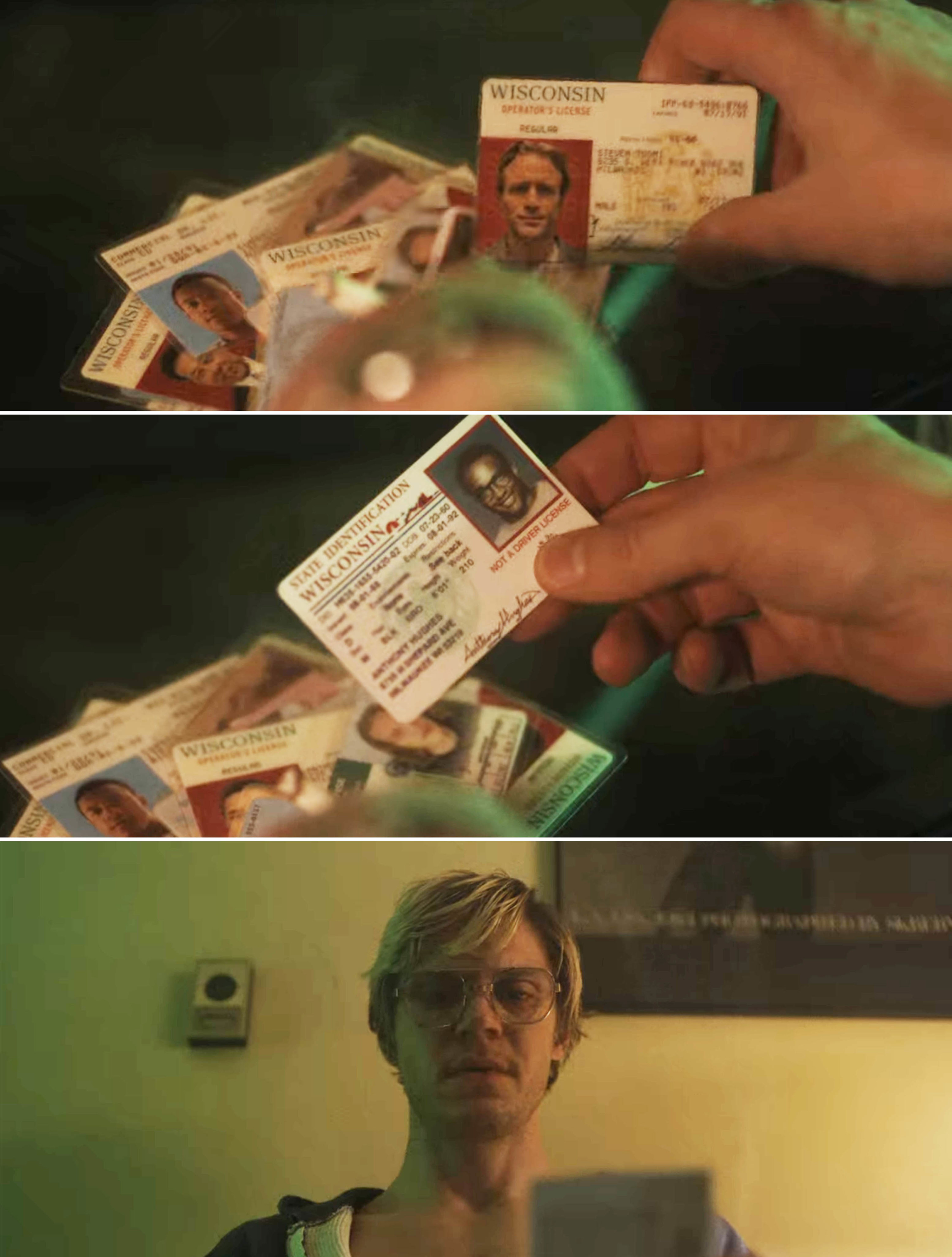 "Honestly, I was very scared about all the things that he did and diving into that, and trying to commit to that was absolutely going to be one of the hardest things I've ever had to do in my life because I wanted it to be very authentic," Peters said.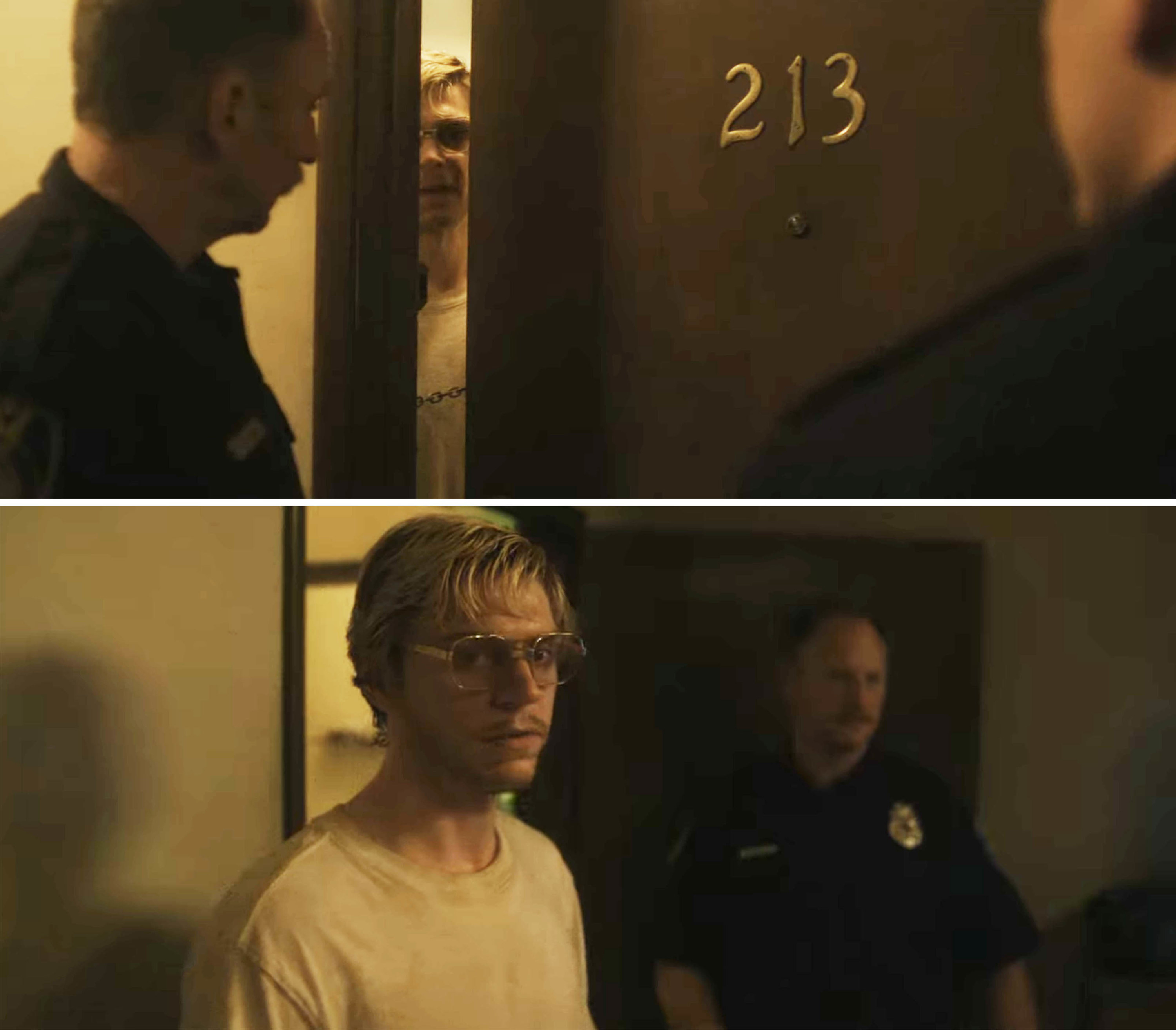 "But in order to do that, I was gonna have to go to really dark places and stay there for an extended period of time."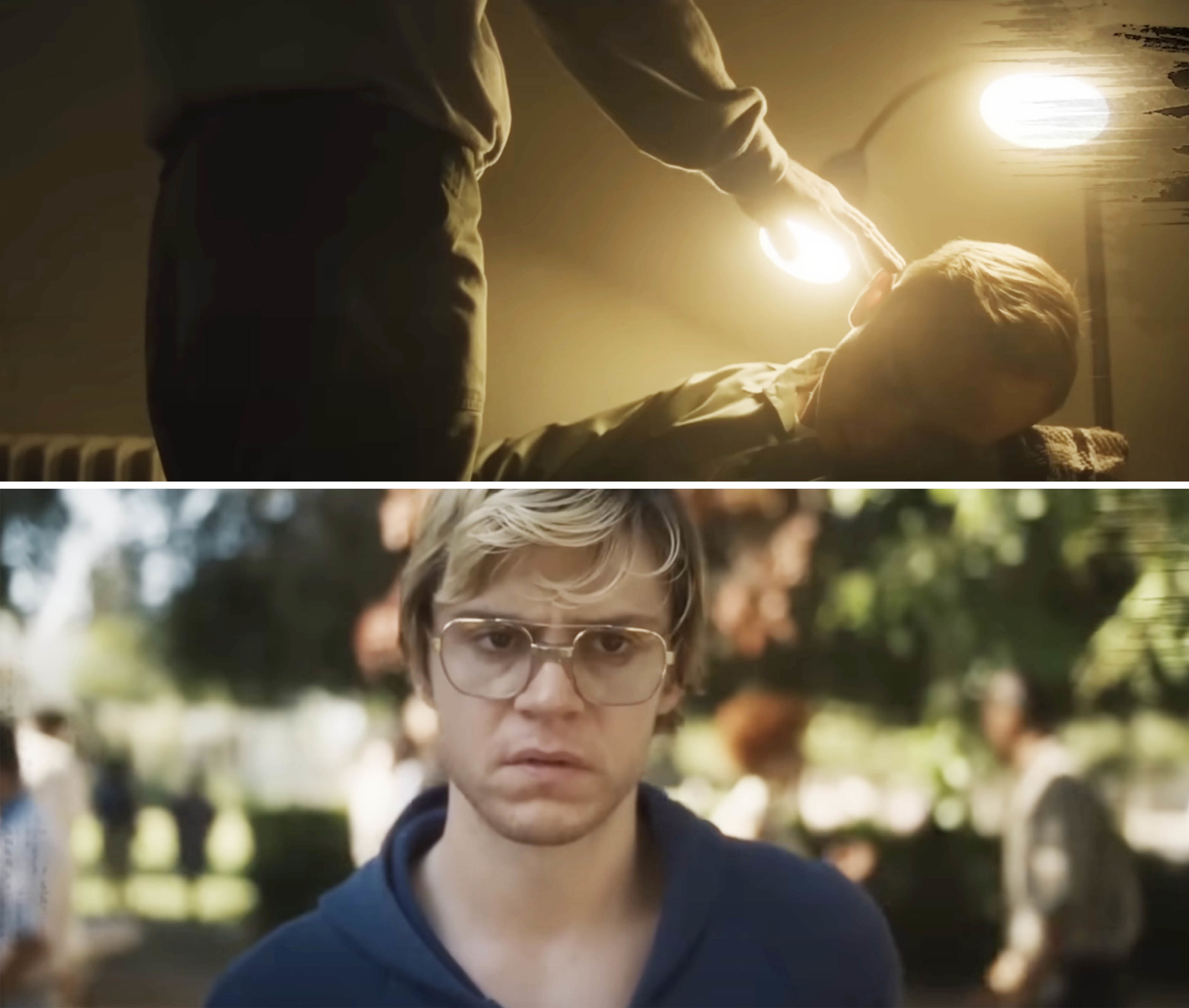 Peters credited the crew who were on set with him every day as the reason he was able to keep going, saying, "The crew was instrumental in keeping me on the guardrails. I cannot thank them enough, and I could not have done any of this role without them."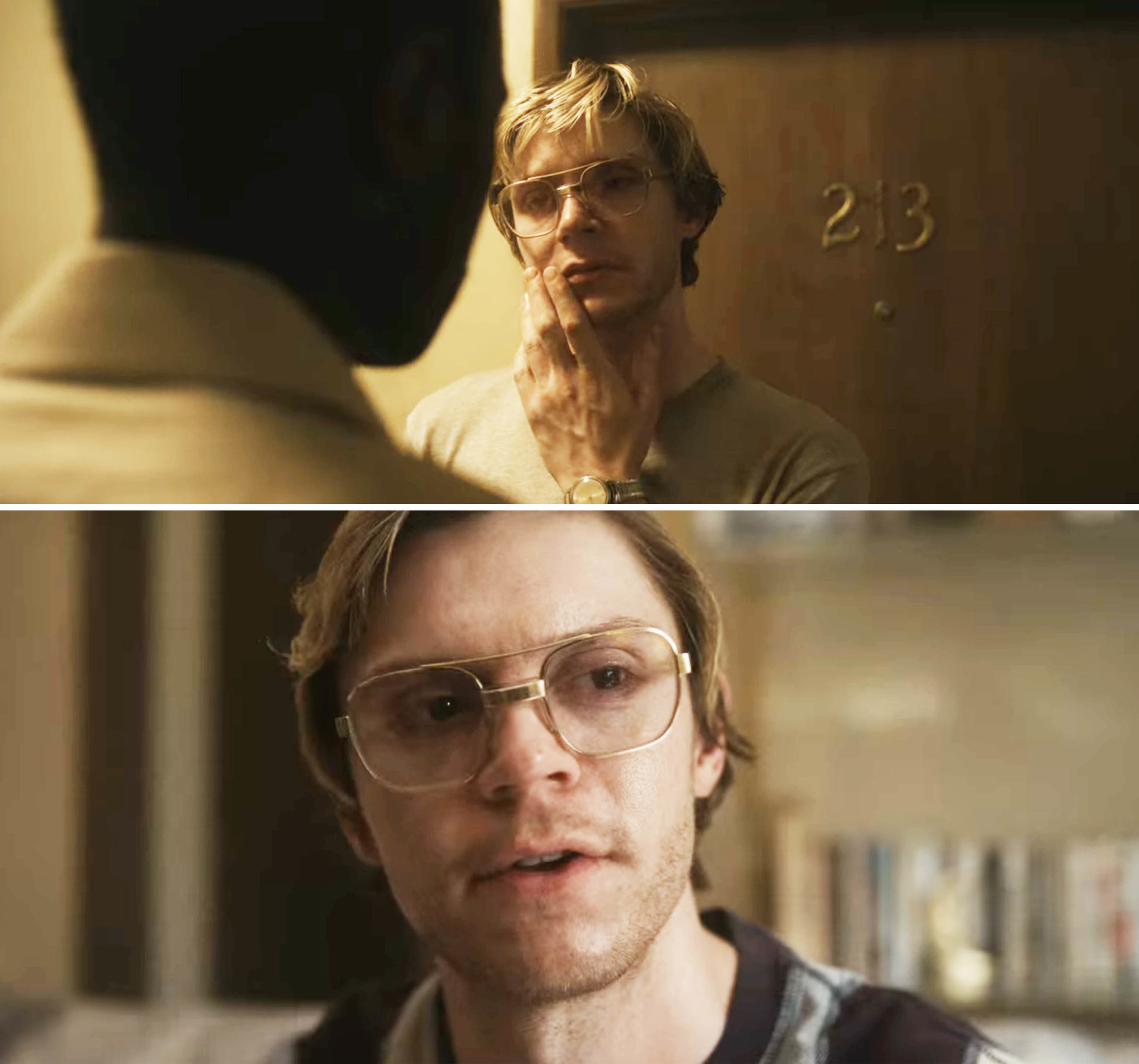 In particular, he thanked Sarah Brandes, the show's first assistant camera, or focus puller, who was a "breath of fresh air and light" while filming the horrific scenes, as well as Jason McCormick, the series's director of photography.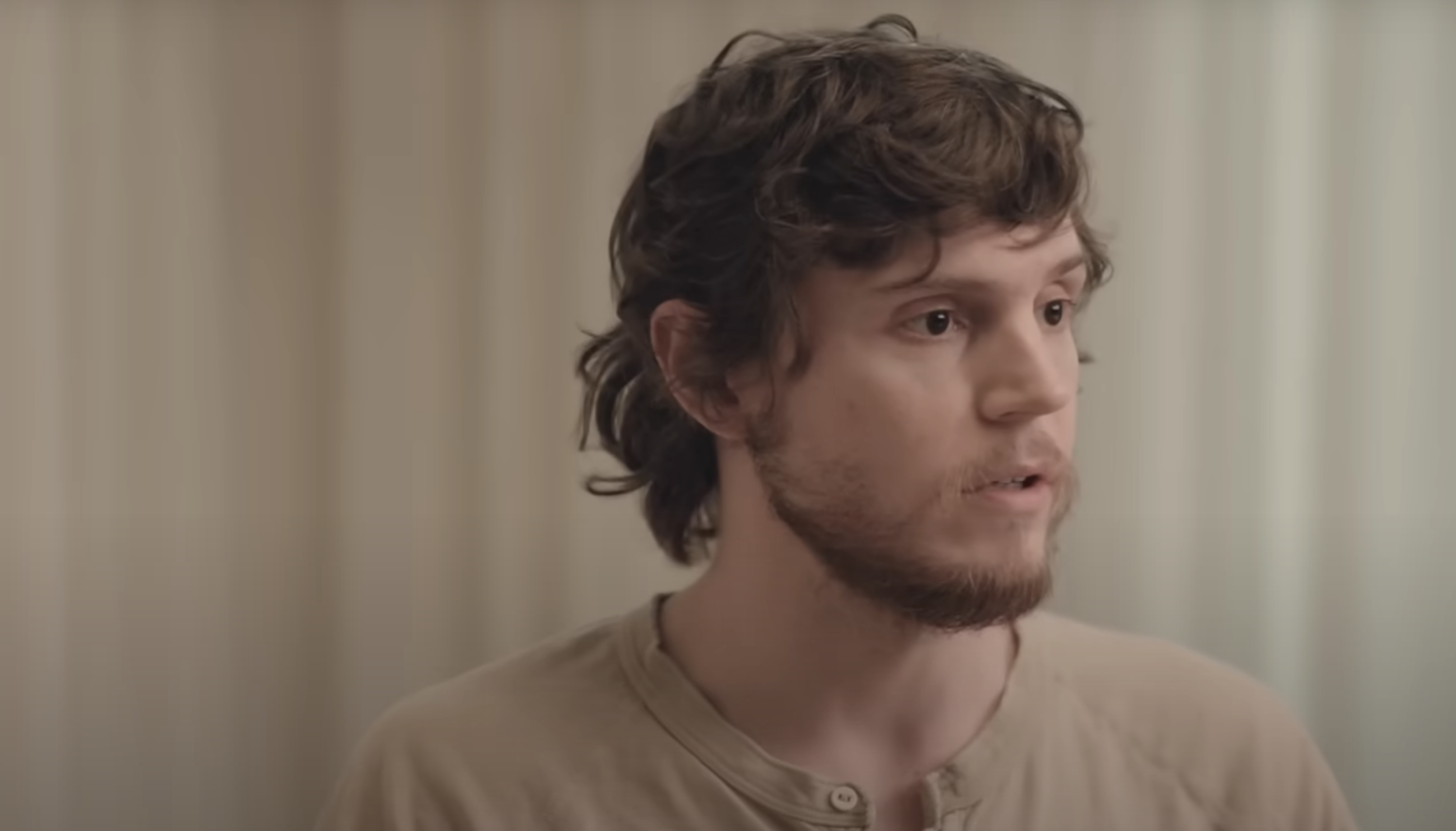 While the show is one of Netflix's highest-performing series to date — it hit 196.2 million hours viewed, beating a record previously held by Squid Game as the most watched show in week one of release — many are criticizing it for once again glamorizing Dahmer's murders, and one victim's family member is calling out the show as a way for Netflix to make "money off of this tragedy."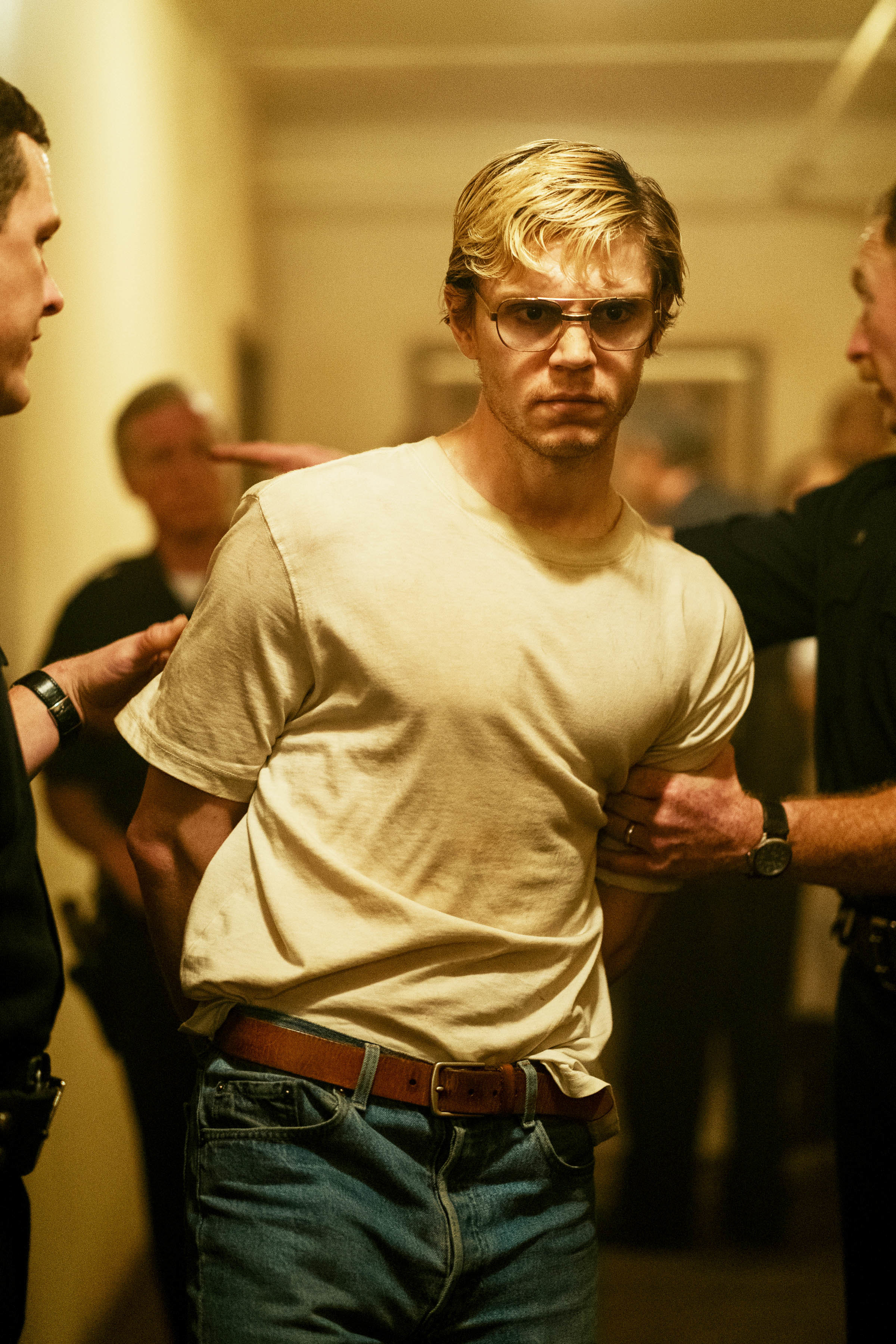 Other criticism of the series pertains to Peters's performance. A lot of viewers are praising it as some of his best acting to date, but many are pointing out that just because you like Peters as an actor does not mean you should be romanticizing Dahmer and his actions.
Peters even discussed how the cast and crew hoped that viewers would not walk away from the series glamorizing Dahmer. "We had one rule going into this from Ryan: It would never be told from Dahmer's point of view," he recalled. "As an audience, you're not really sympathizing with him. You're not really getting into his plight; you're more sort of watching it from the outside."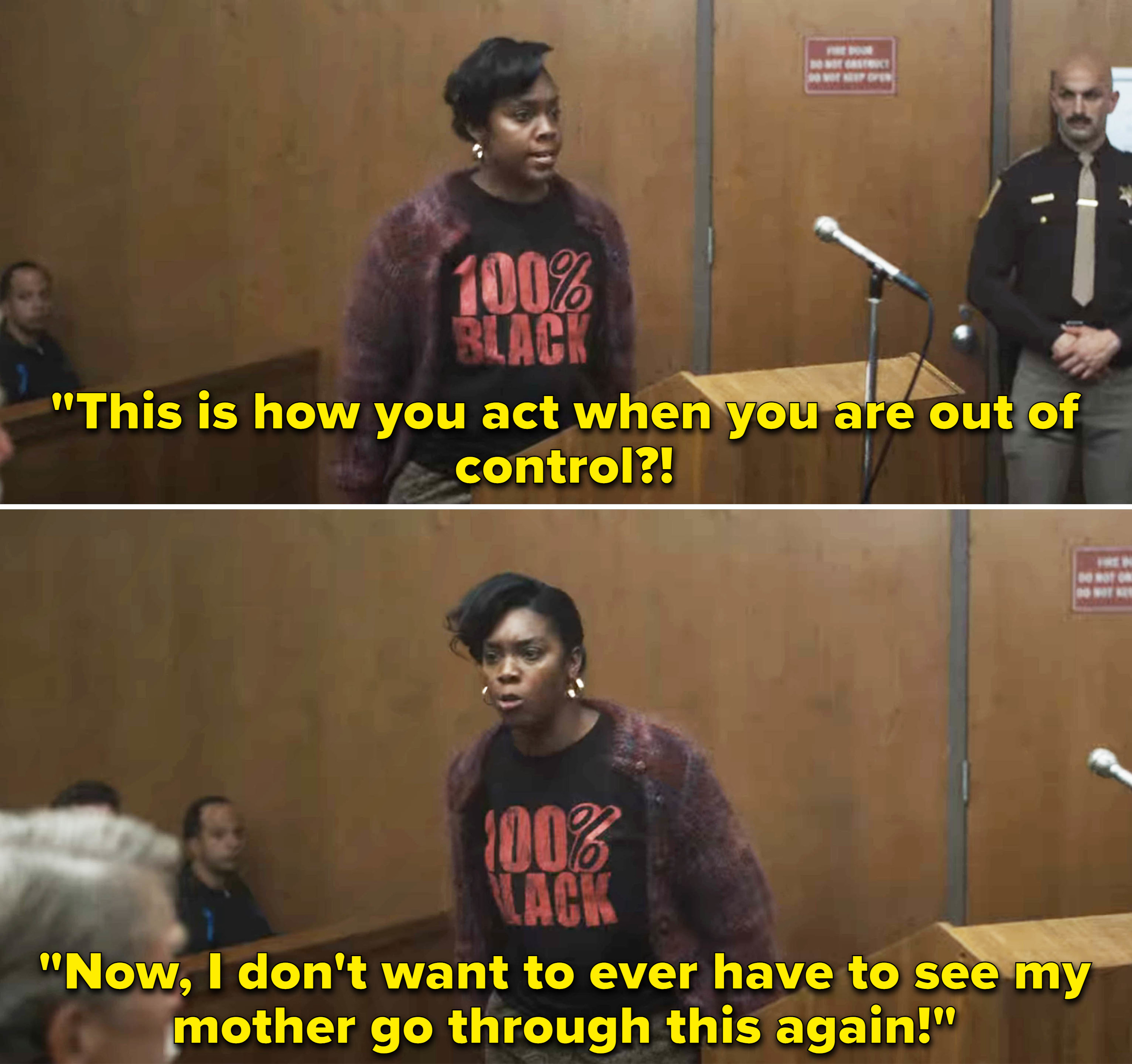 Peters continued, "It's not just him and his backstory; it's the repercussions. It's the society, it's how society and our system failed to stop him multiple times because of racism [and] homophobia. It's a tragic story."