Oh, hello. A few weeks ago, Elizabeth Olsen — yes, queen of the Marvel Cinematic Universe Lizzie Olsen — swung by BuzzFeed to do our puppy interview. It was, dare I say, the hardest I've laughed and one of the best ever.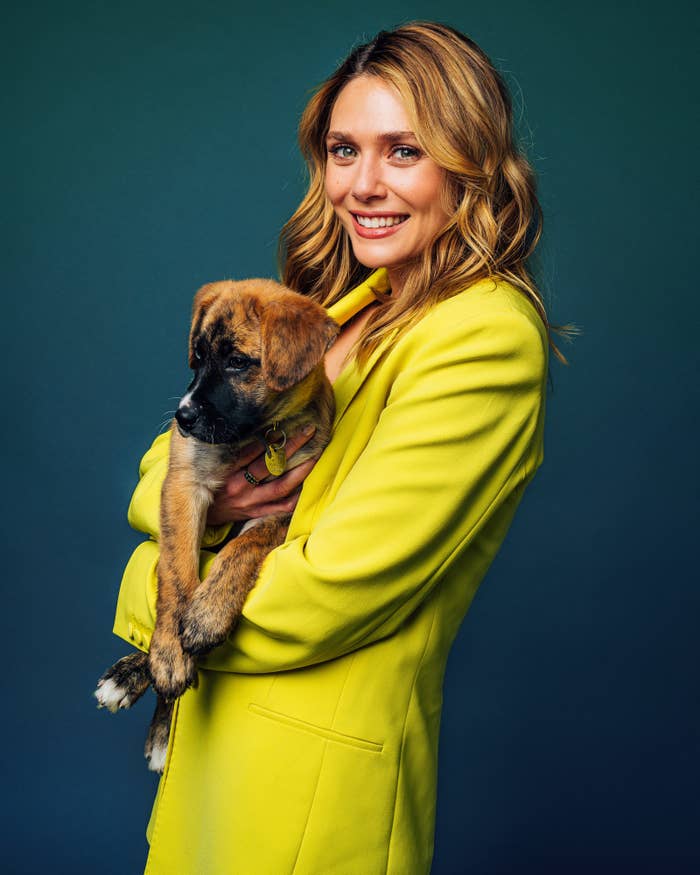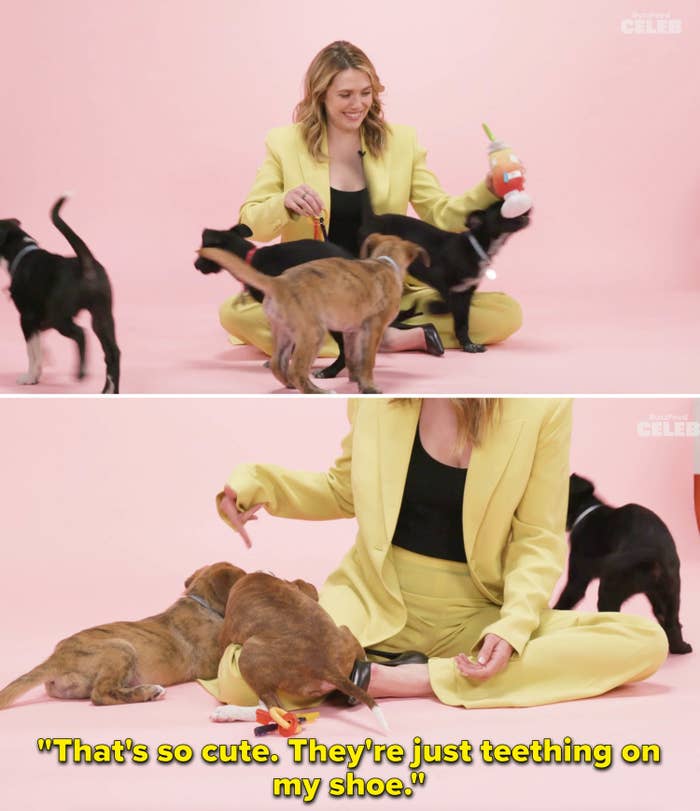 Plus, we slipped in a few questions about gardening, presenting at the 2023 Oscars with Pedro Pascal, and much more.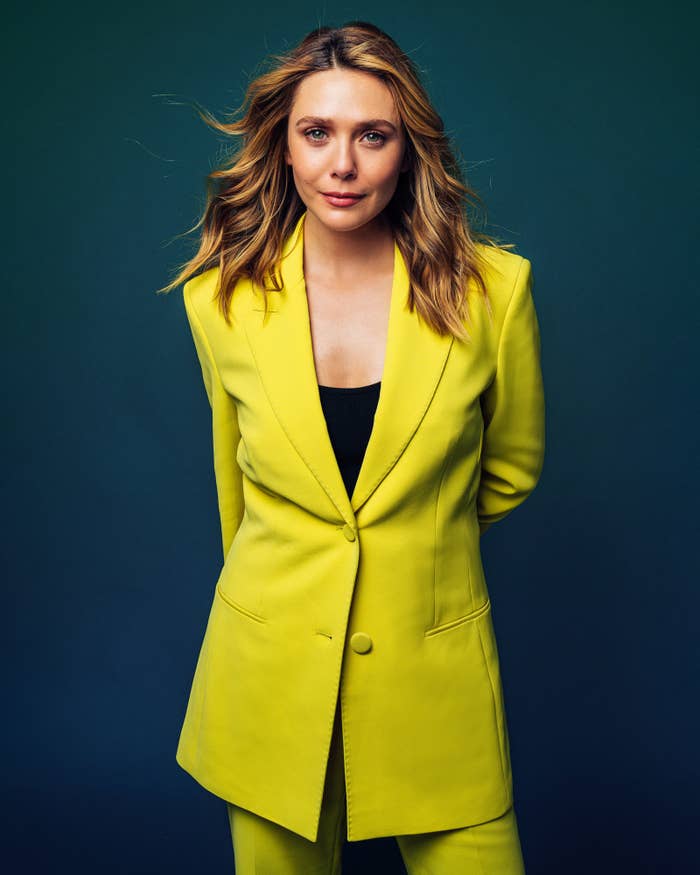 She revealed that out of all her characters, Candy Montgomery from Love & Death was the hardest to part with after filming wrapped.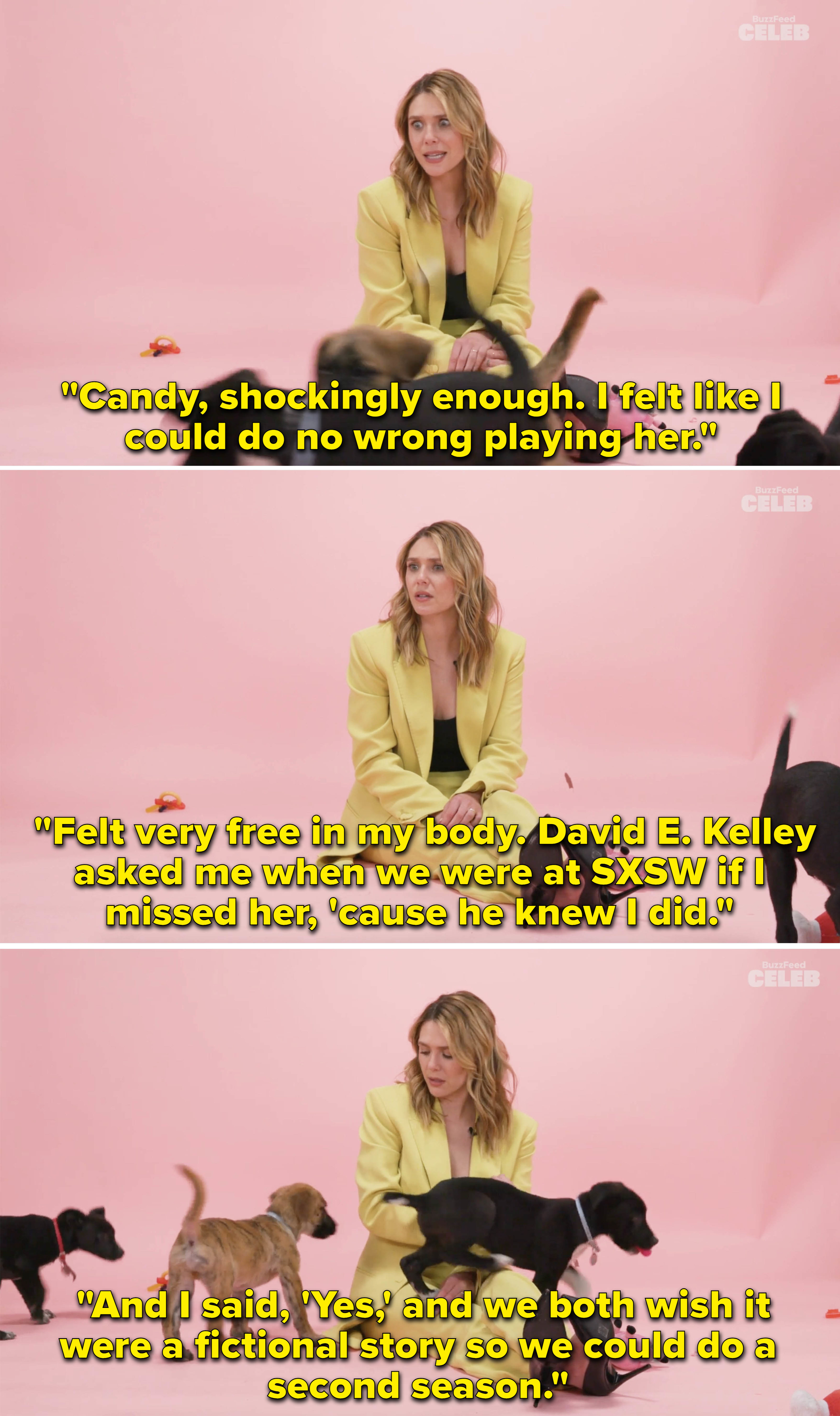 Elizabeth also talked about WandaVision and how filming the scenes in Agatha's basement opposite Kathryn Hahn were some of her favorites, as well as performing the magic show with Paul Bettany.
And she said that Ingrid Goes West included some of the "craziest filming experiences" she's ever had, and the best thing to come from it was "being able to call Aubrey [Plaza] a friend. She's quite a lady."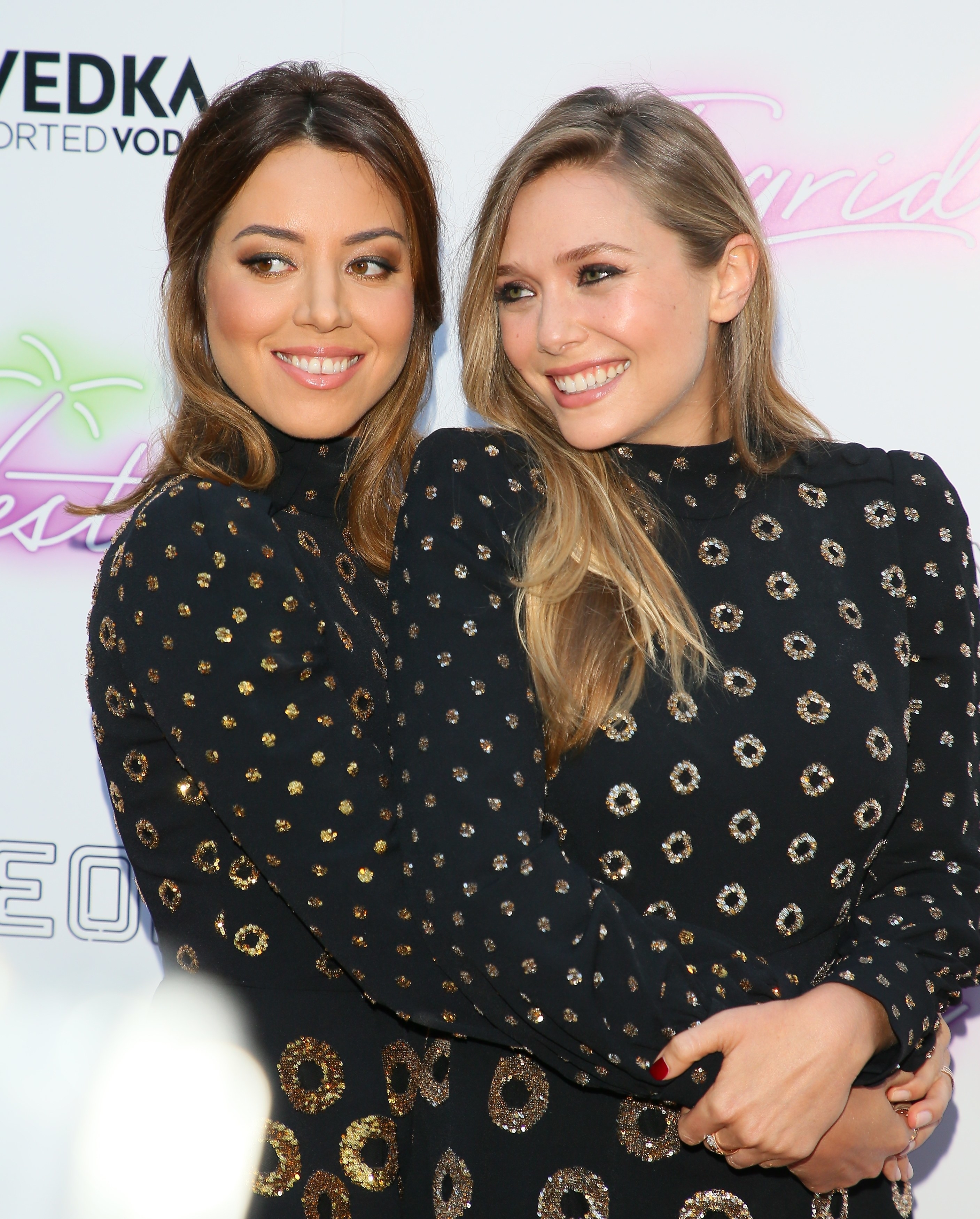 Lizzie also revealed that she loved presenting at the 2023 Oscars with Pedro Pascal because they've been friends for a while, and it was great to share that moment with him.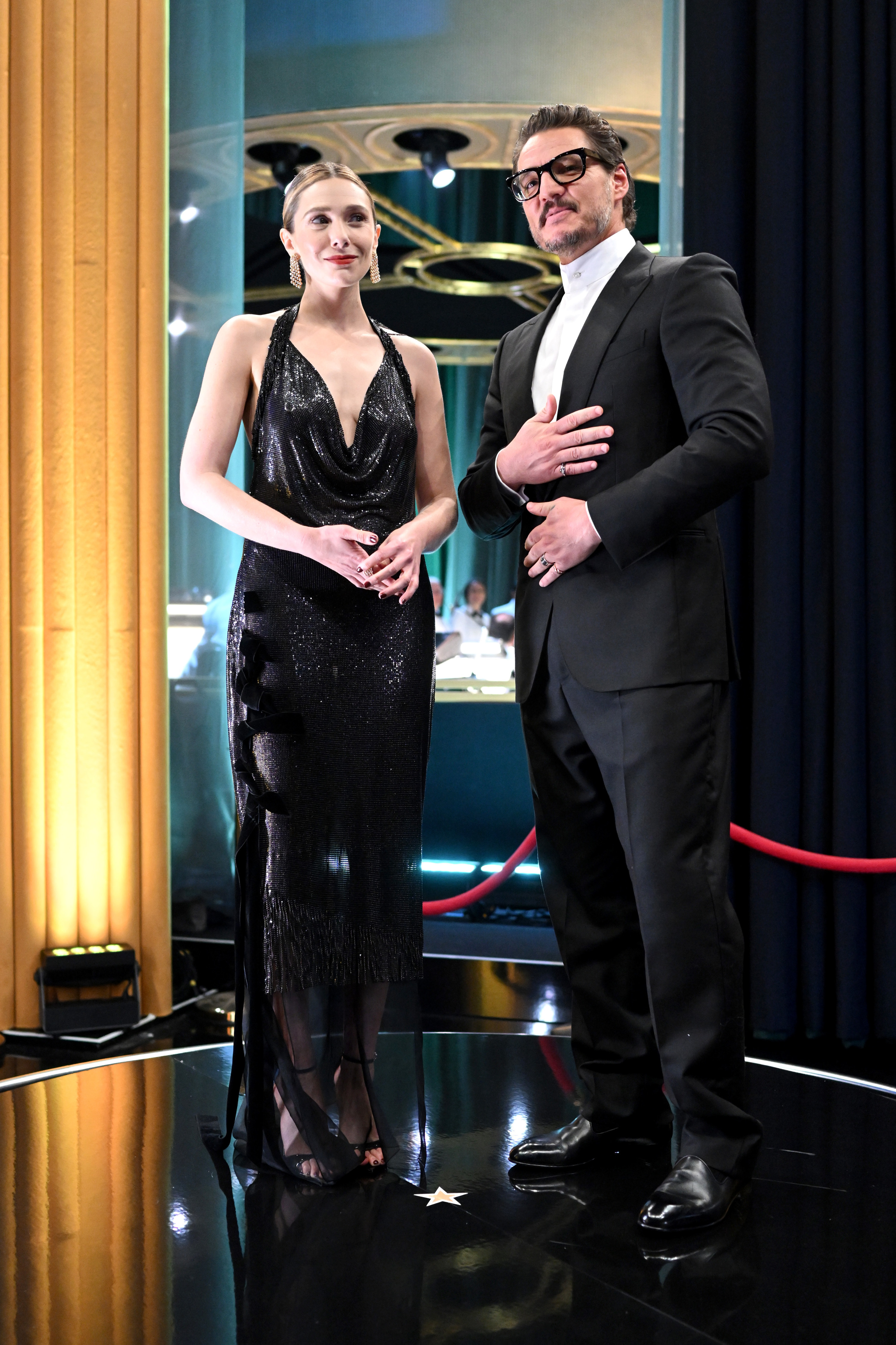 And just, like, this adorable human was simply so overwhelmed with how rambunctious these puppies were, it was hard to even answer some questions.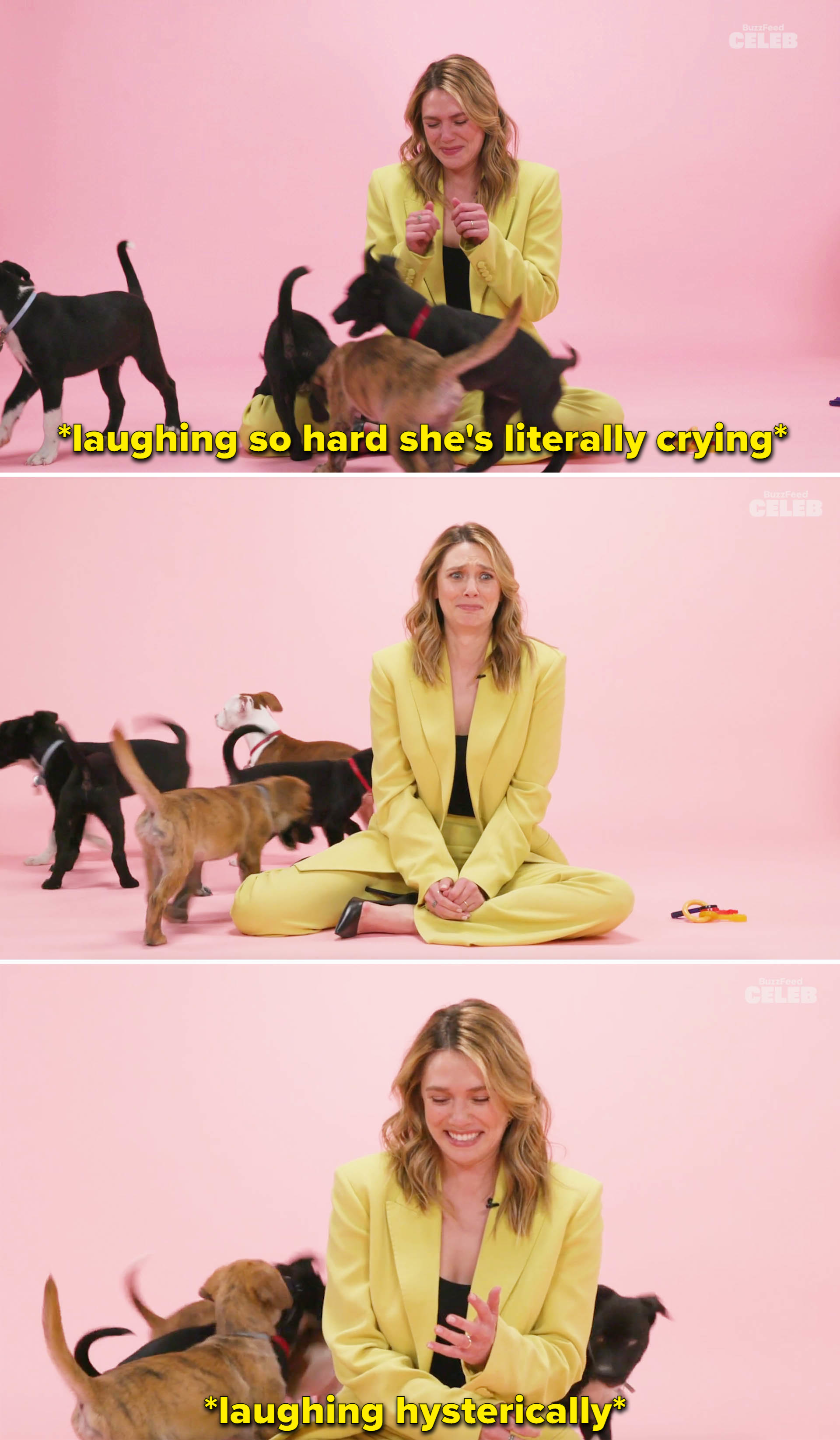 And be sure to watch Lizzie in Love & Death, which starts streaming today, with new episodes dropping every Thursday on Max.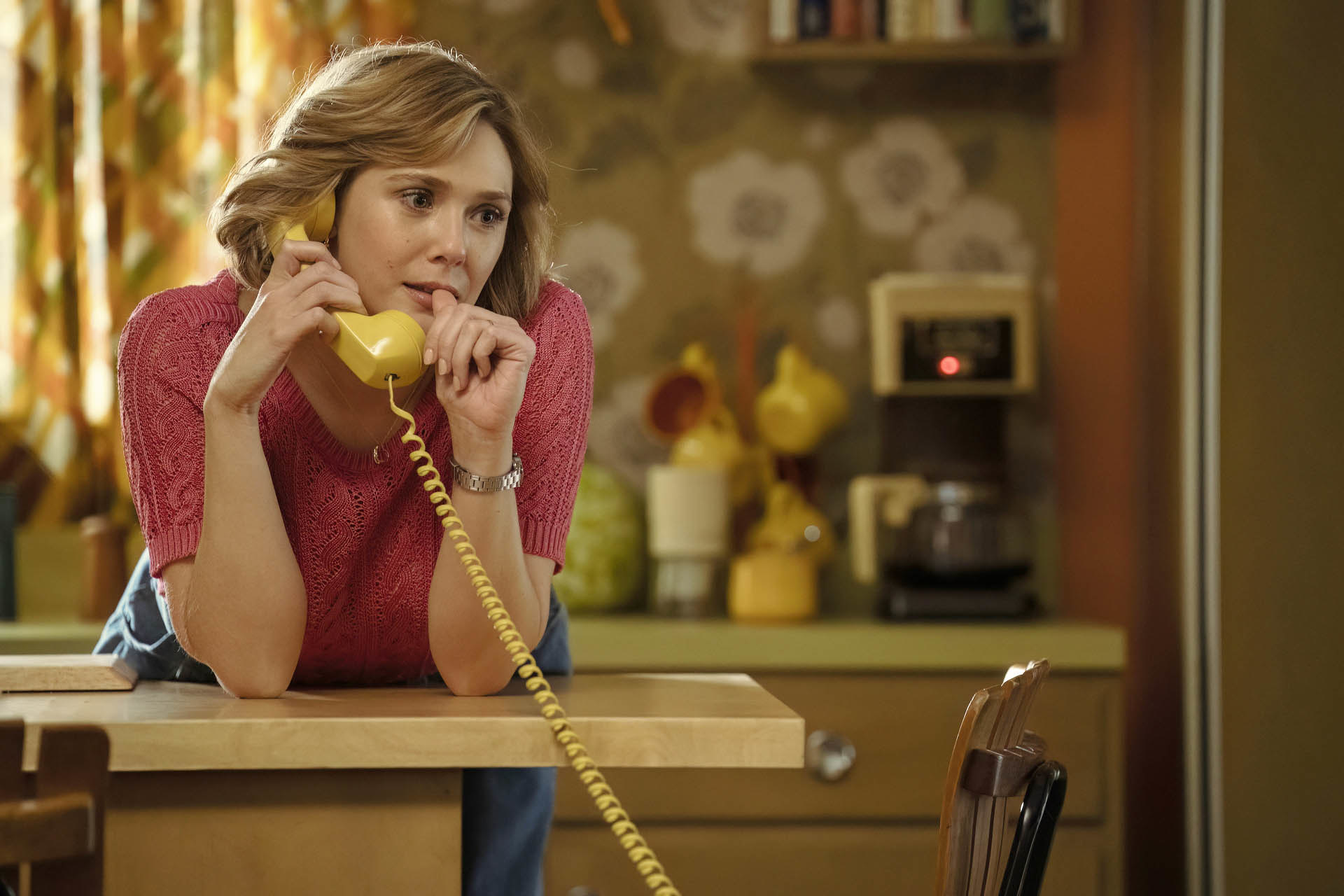 Also, all of these adorable puppies are available for adoption through North Shore Animal League America.