1.
First, when Paul Bettany whispered something to Elizabeth Olsen while they were on stage at Comic-Con and made her laugh.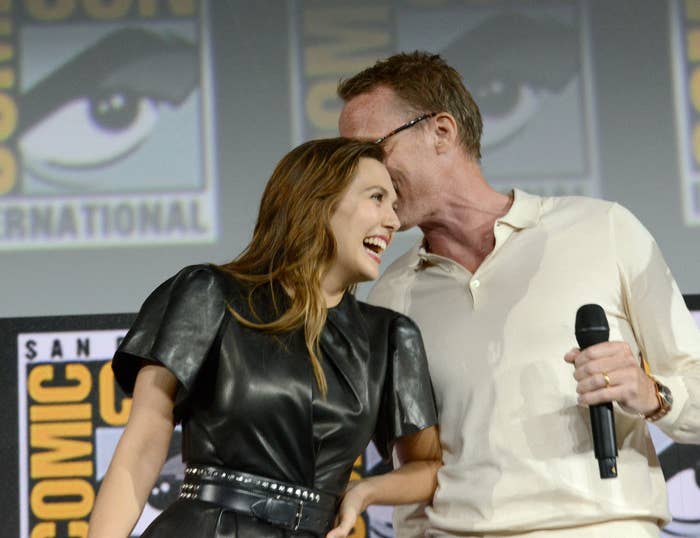 2.
When they revealed that they improvised Wanda and Vision's final scene in Infinity War and how they talked a lot about this moment before they even got to filming.
3.
When they planned out who would be the best man at Vision and Wanda's wedding.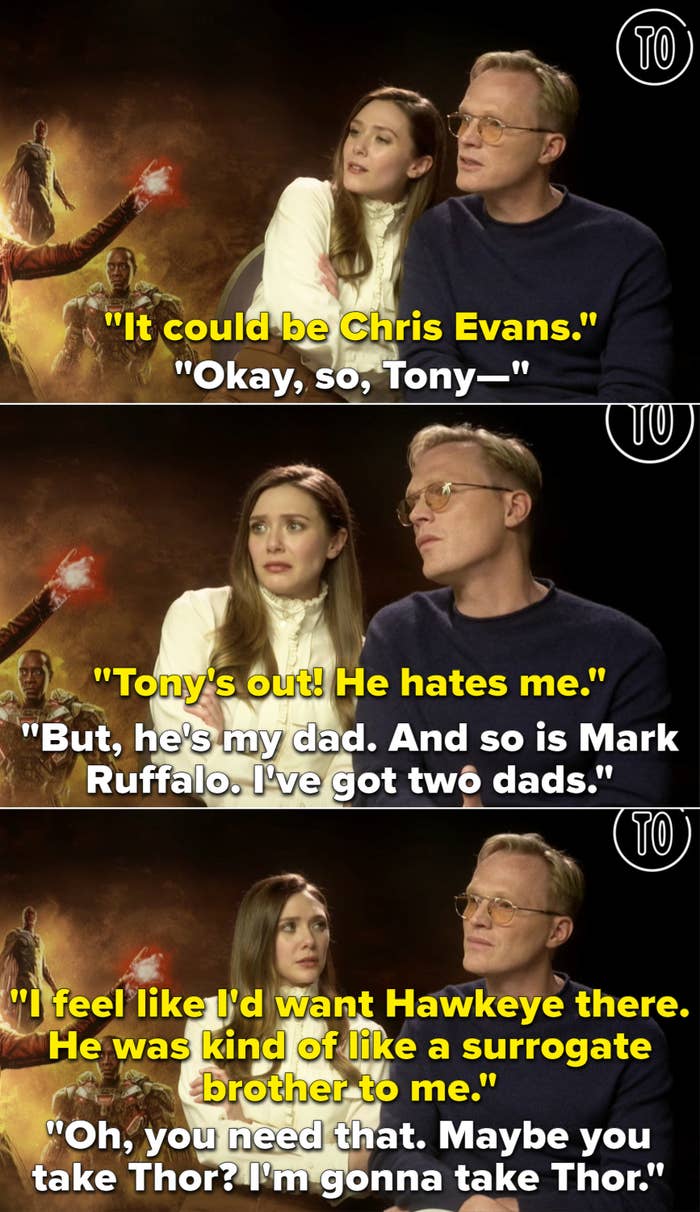 4.
When they both had different versions of what happened during what they call "snotgate" while filming a scene when Vision and Wanda kiss in WandaVision.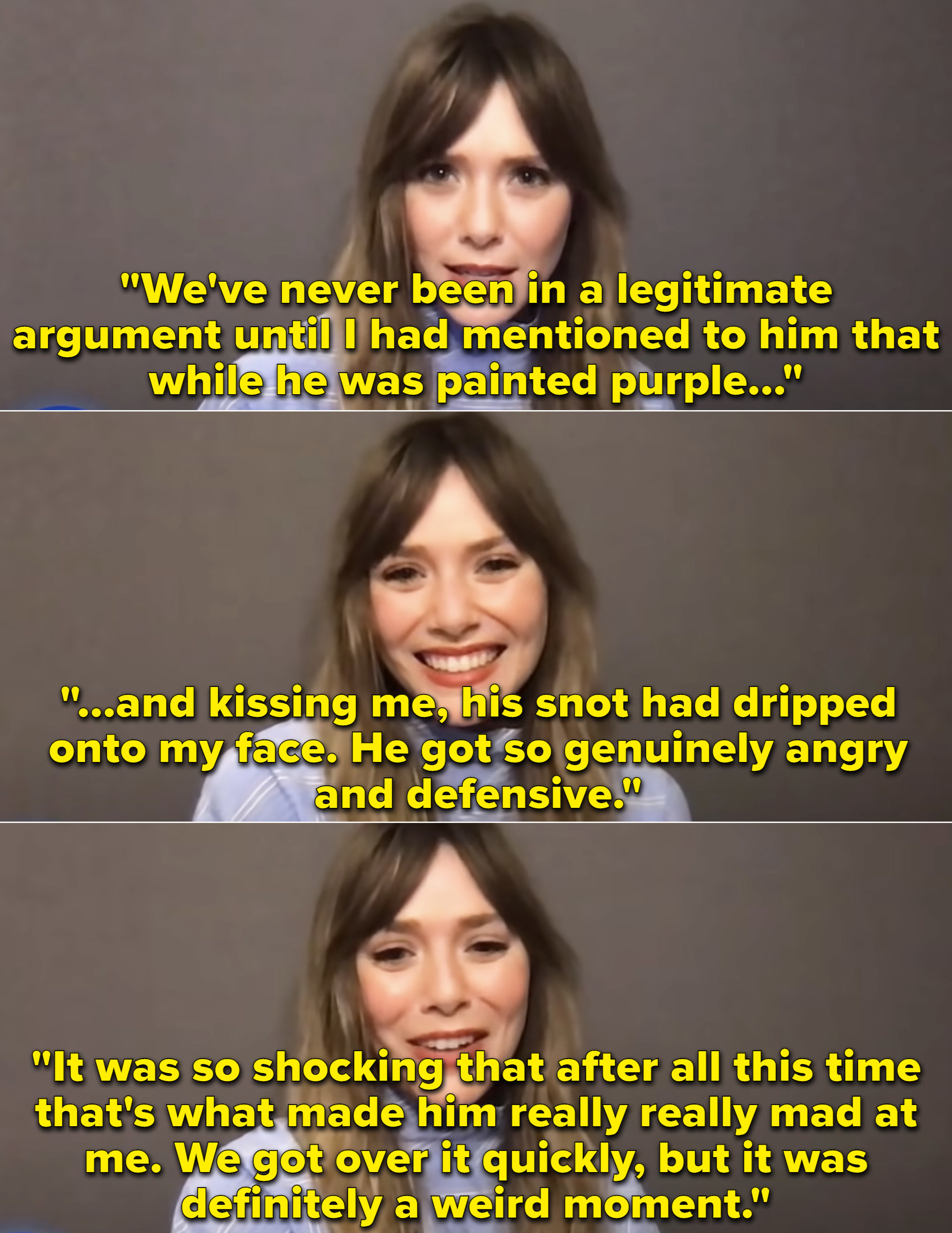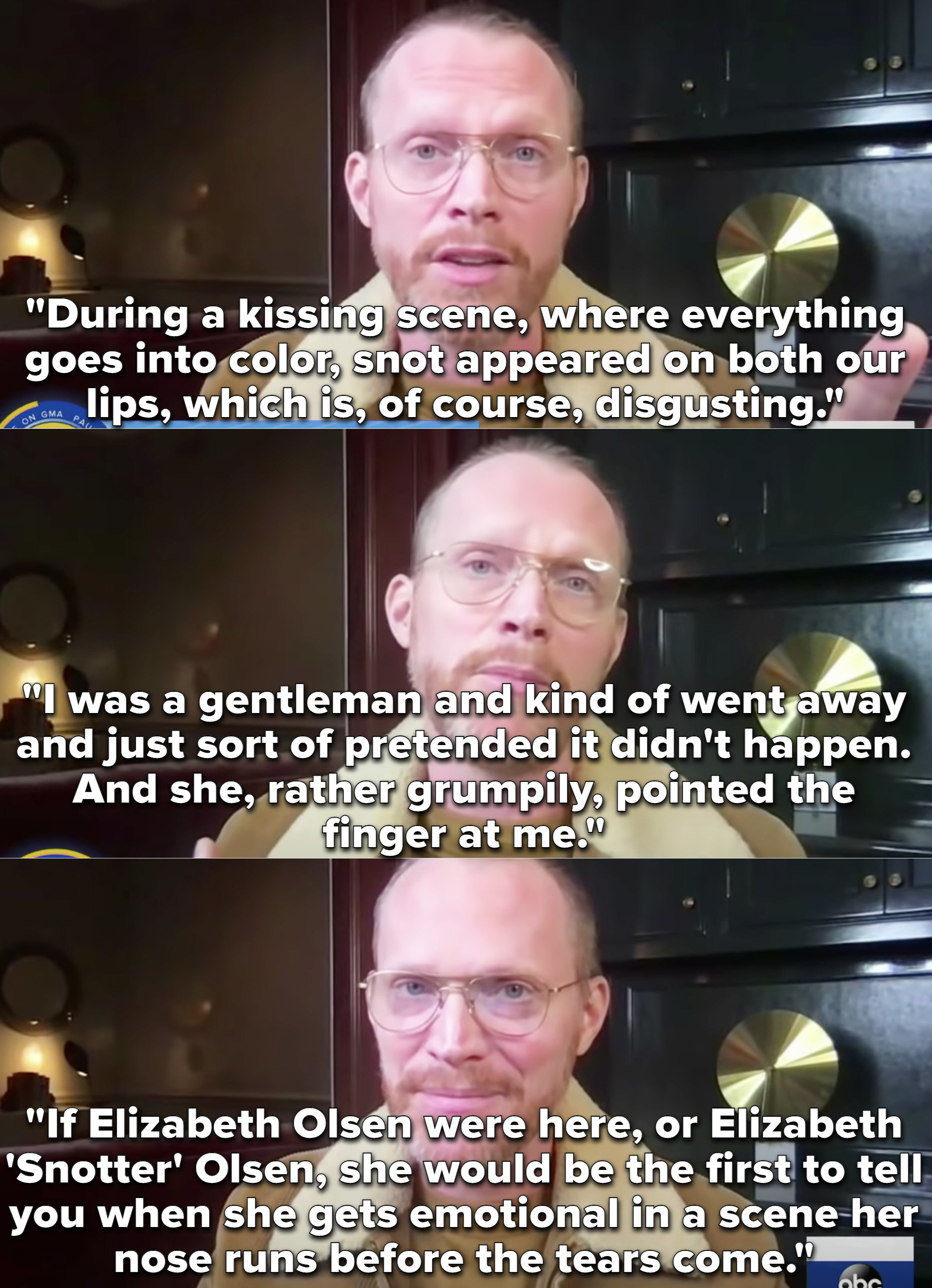 5.
When they just adorably held sleeping puppies during an interview.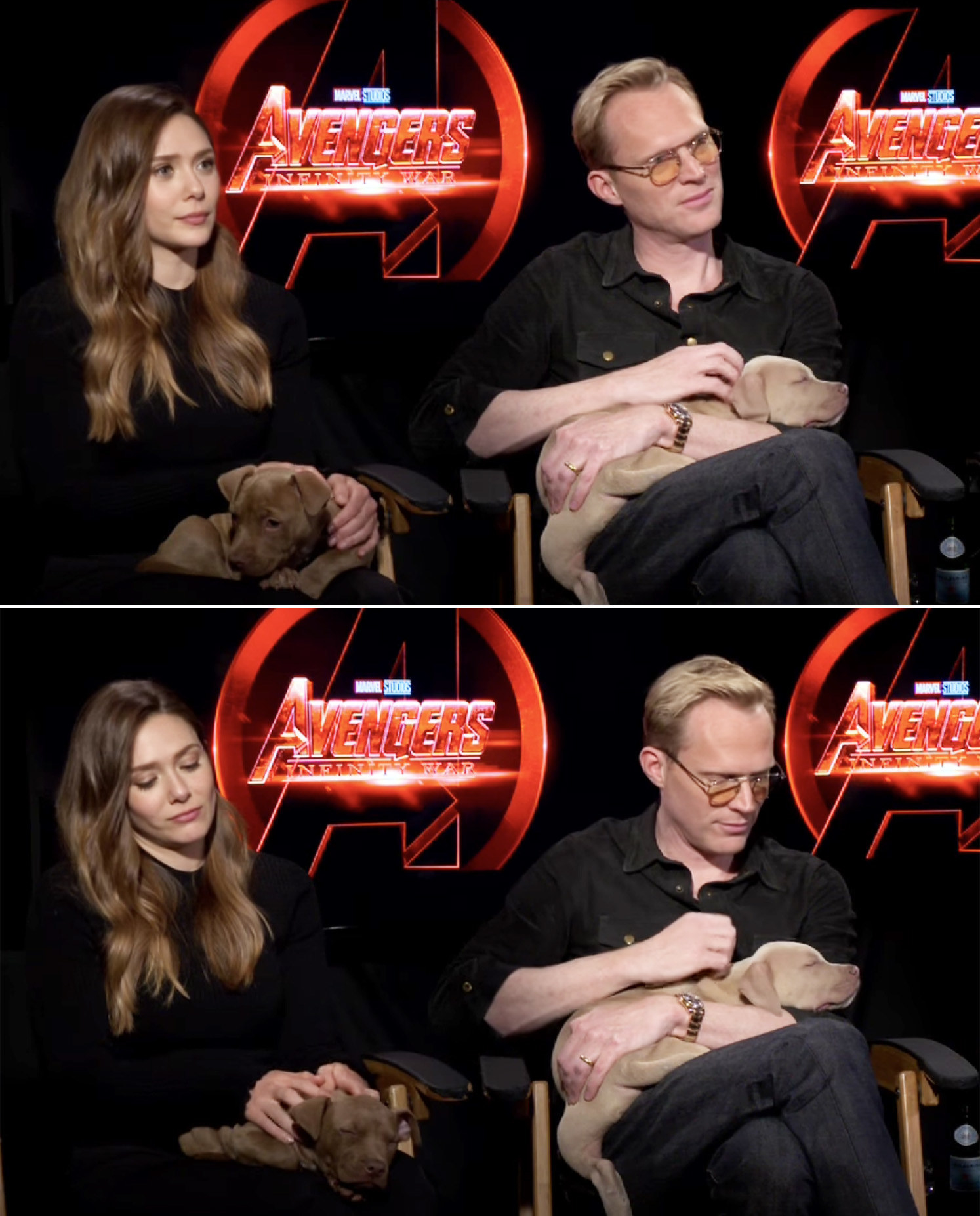 6.
When Lizzie was goofing around behind the scenes of a photo shoot and made Paul laugh.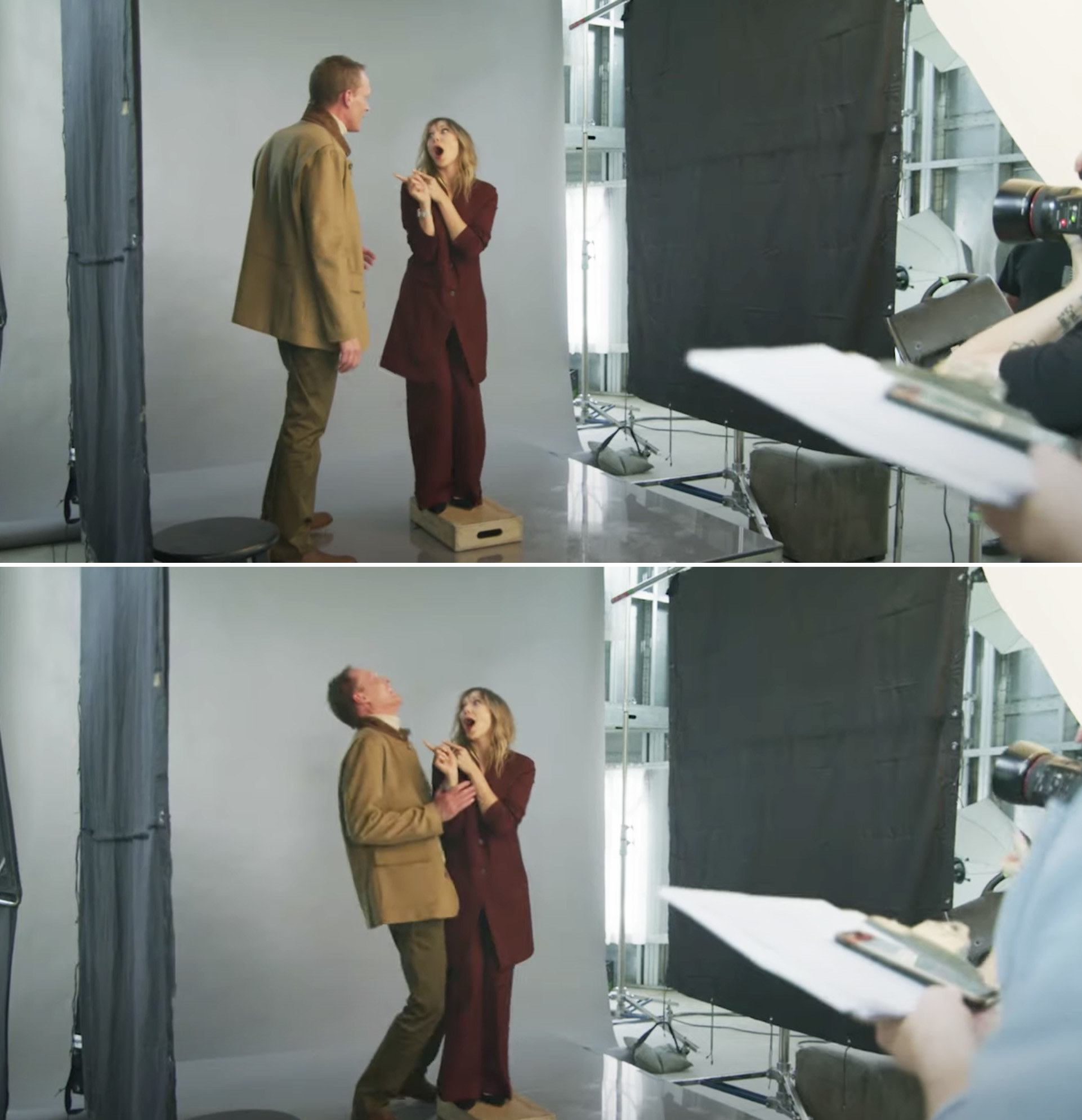 7.
And then, when they started dancing together.
8.
When Paul told the story about how he was cast as Vision after voicing J.A.R.V.I.S., and Lizzie was so invested in the story even though she'd heard it before.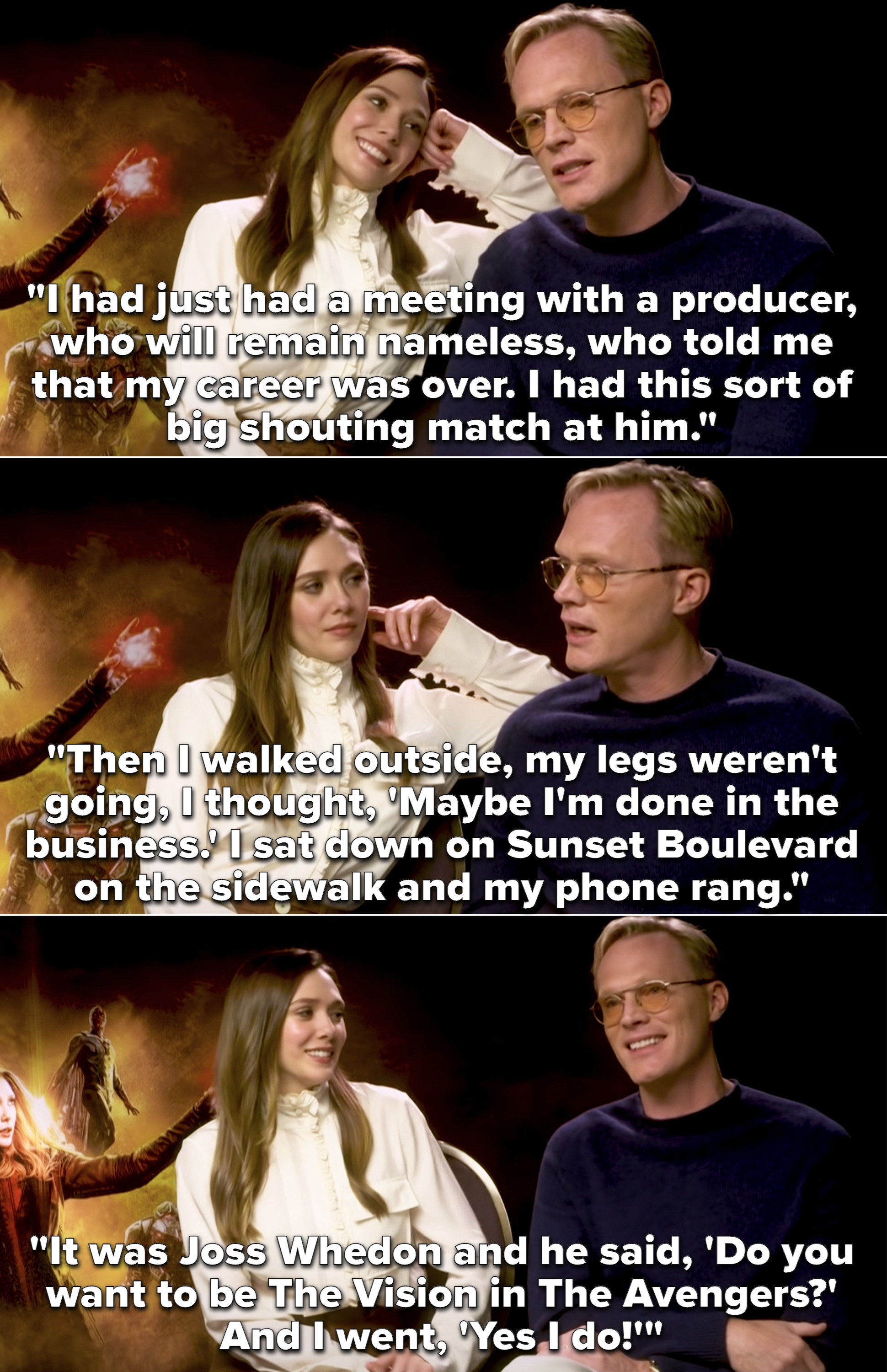 9.
When Lizzie couldn't keep a straight face after Paul crouched out of frame while filming a scene from Captain America: Civil War.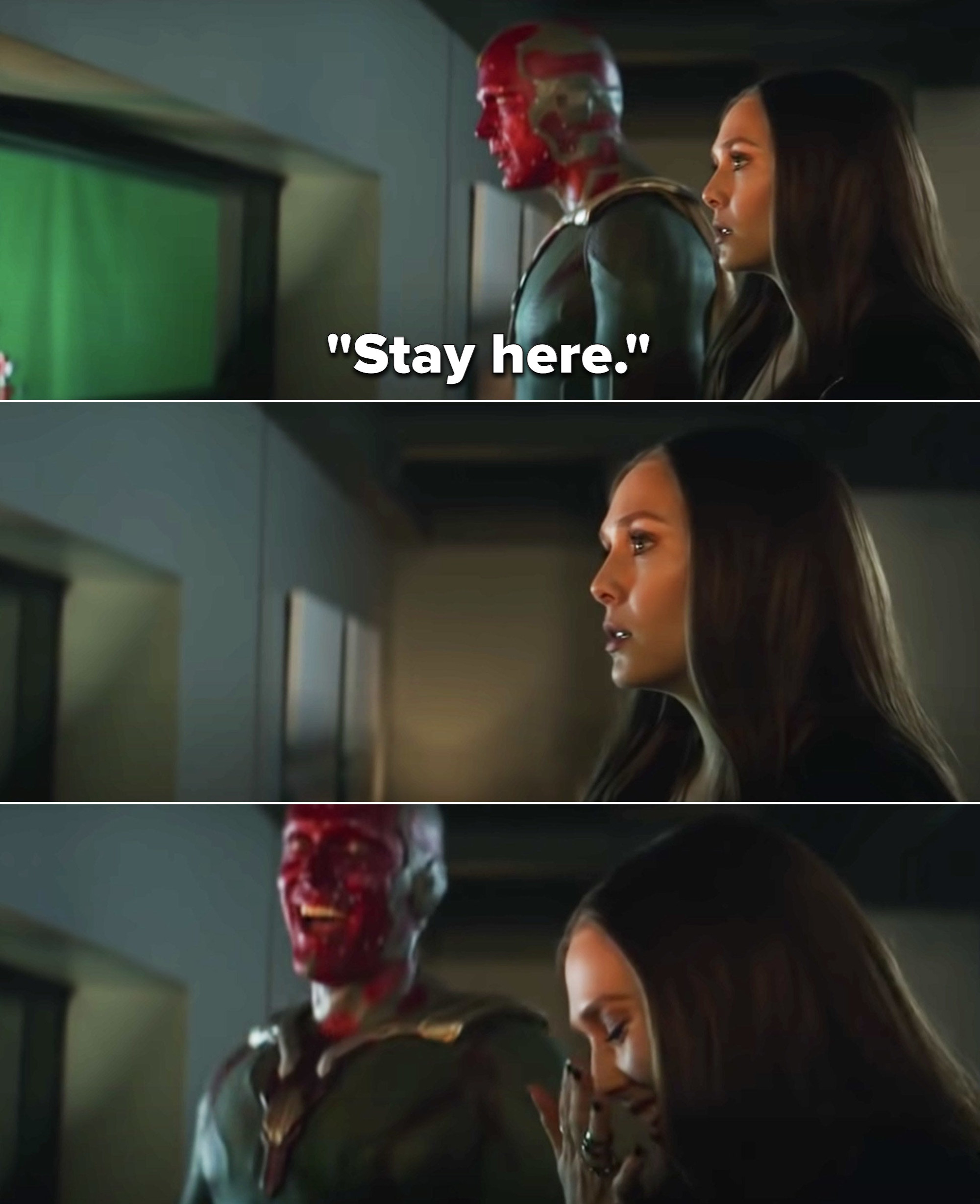 10.
And then, when they were goofing around while filming a Wanda and Vision moment during the big airport battle in Civil War.
11.
When Lizzie was just praising the heck out of Paul for being such a talented actor.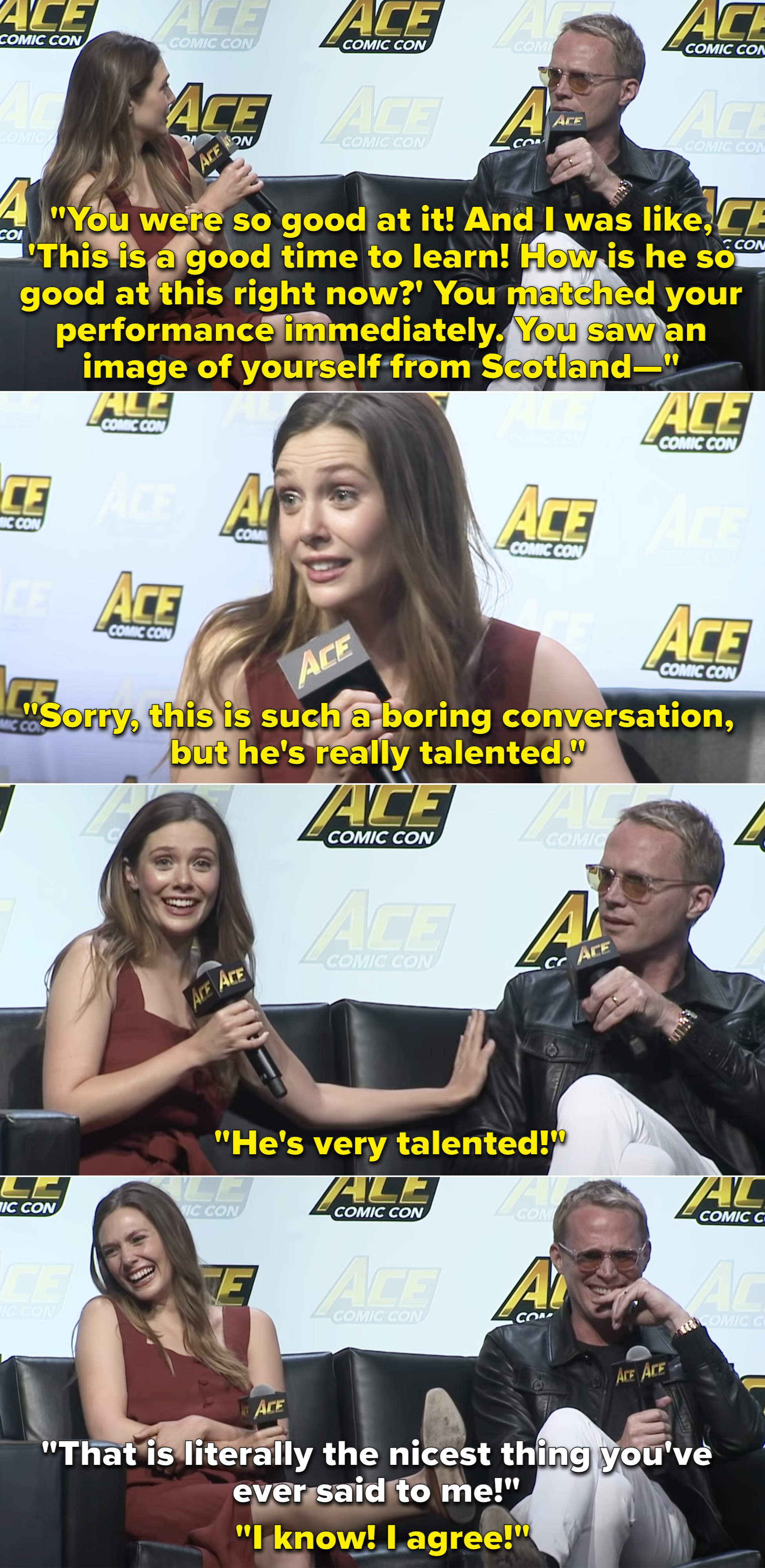 12.
When they took this adorable selfie with Chris Pratt while riding around on a bus.
13.
When they accidentally matched while promoting Captain America: Civil War.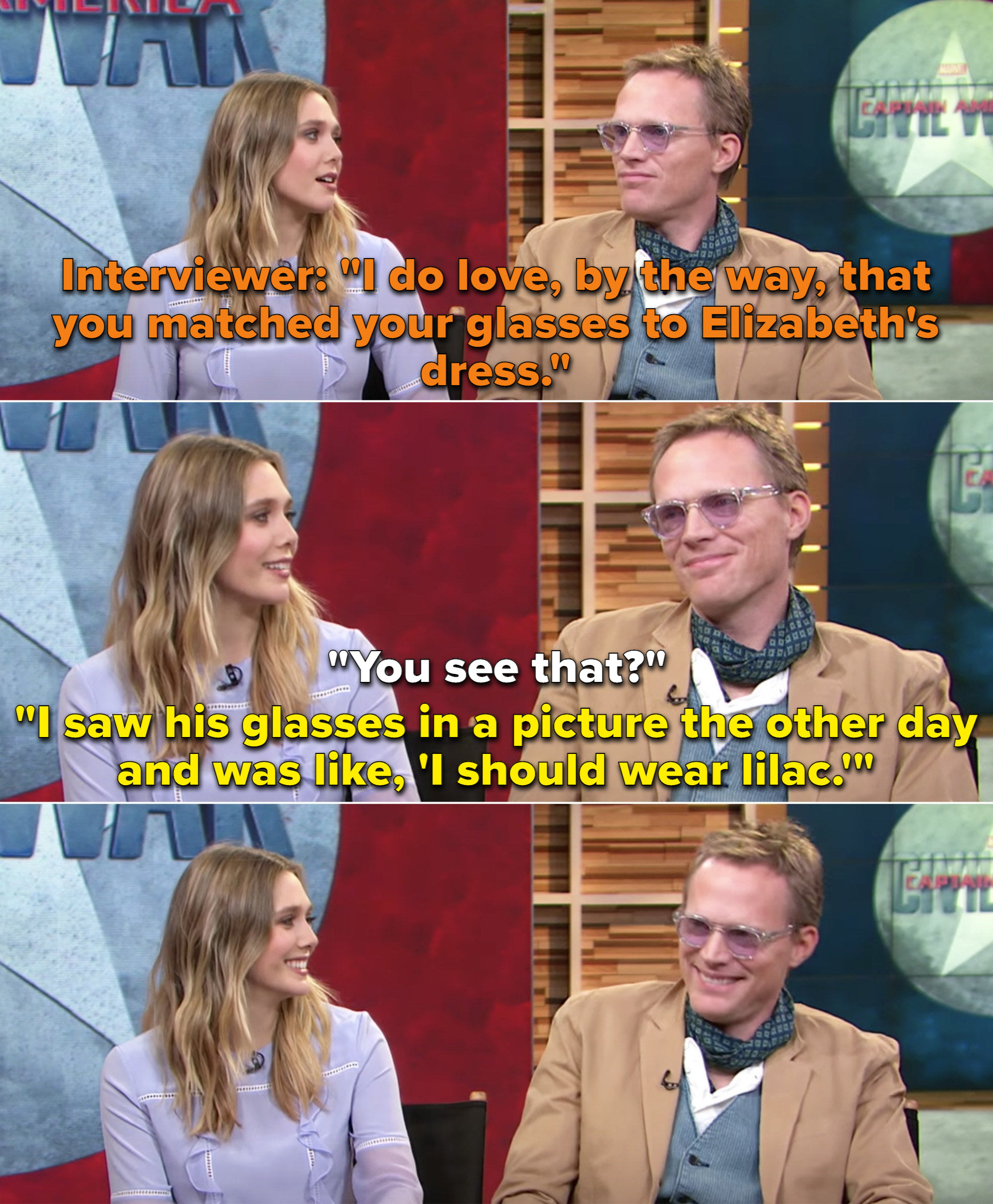 14.
When Lizzie sang her go-to Spice Girls karaoke song to Paul, but he had never heard the song before.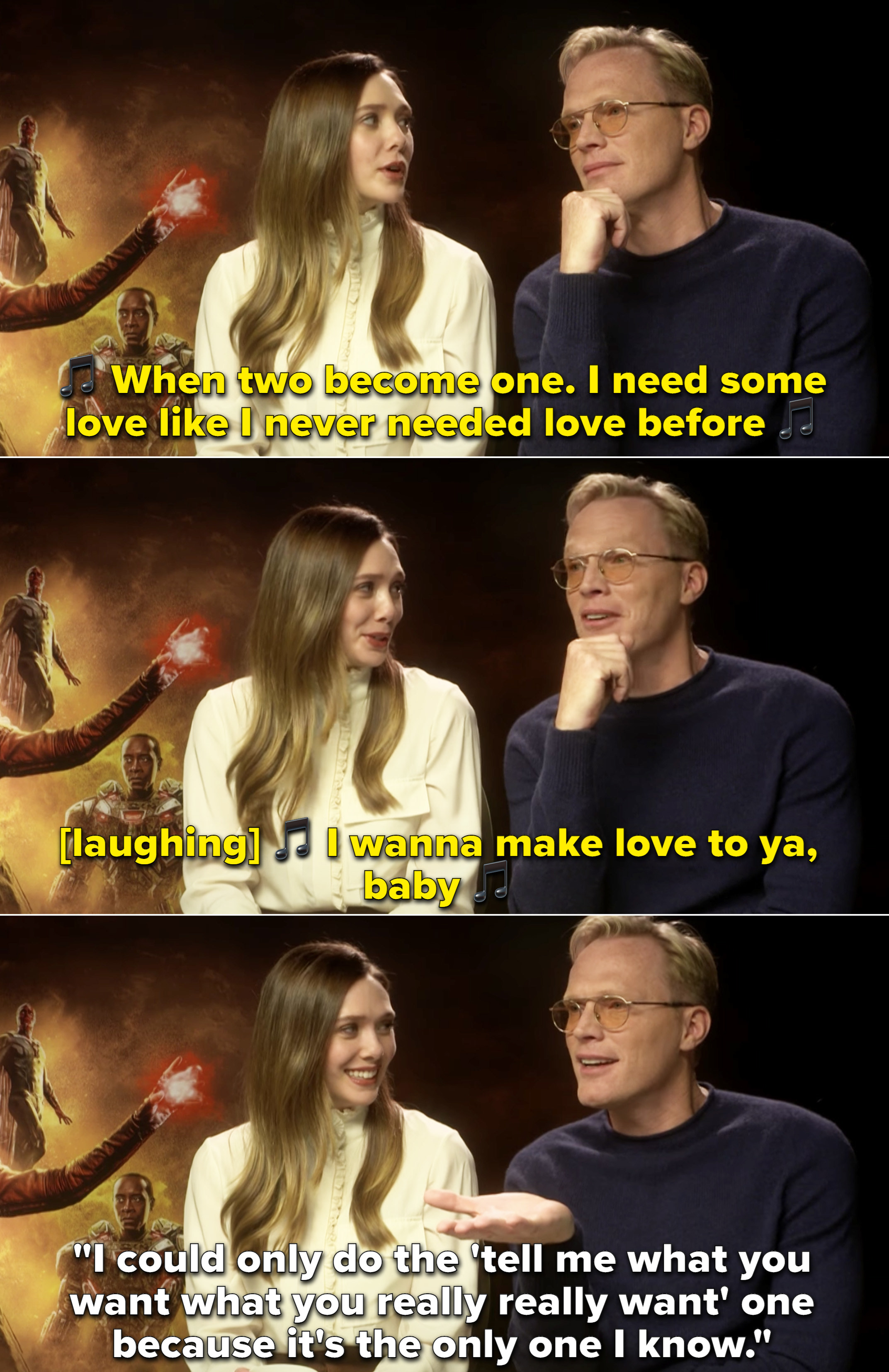 15.
When Paul loved to brag that he got the entire Infinity War script while Lizzie only got her scenes.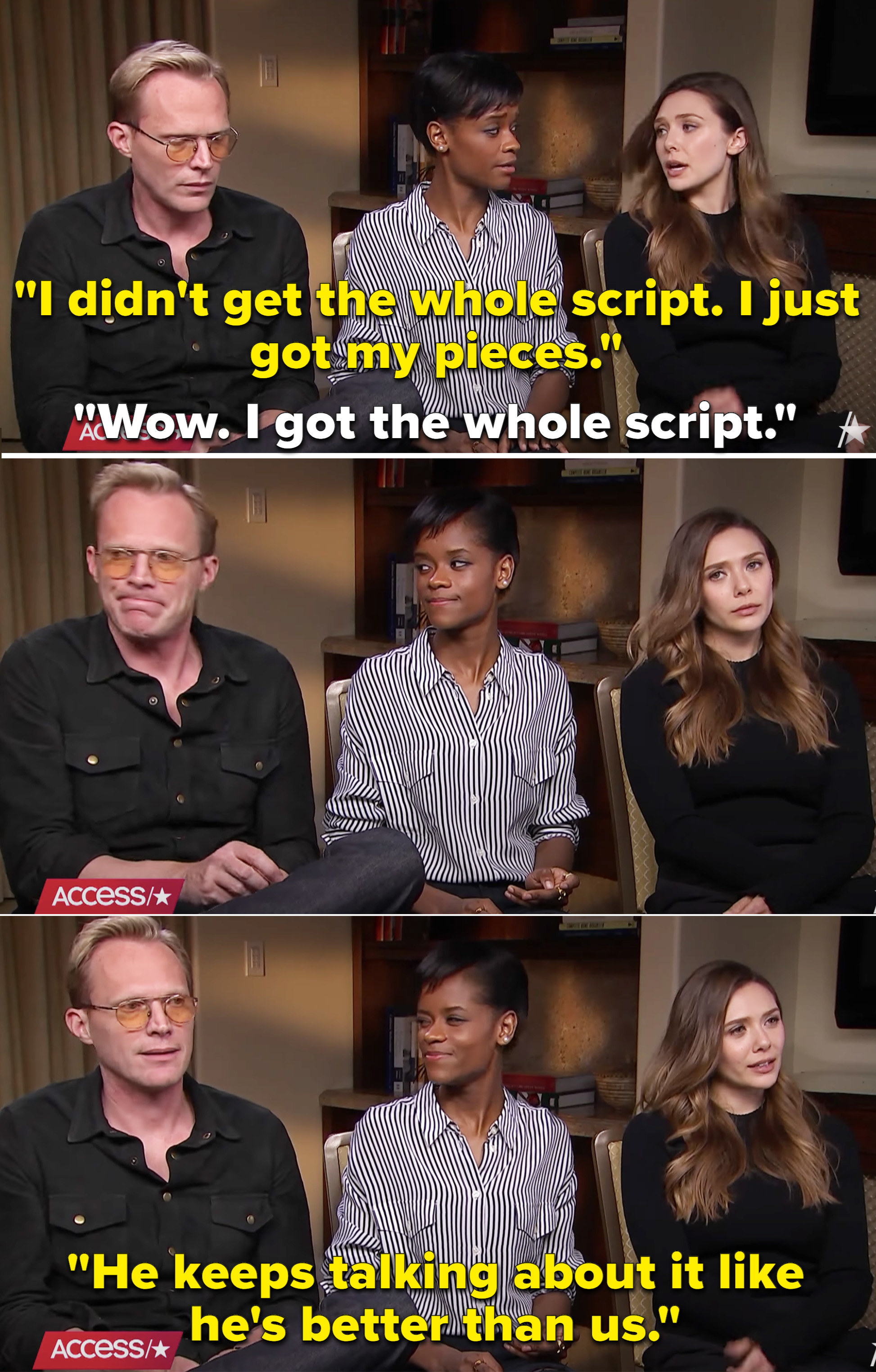 16.
And then, when Letitia Wright just loved being in the middle of Paul and Lizzie's banter, which is honestly such a mood.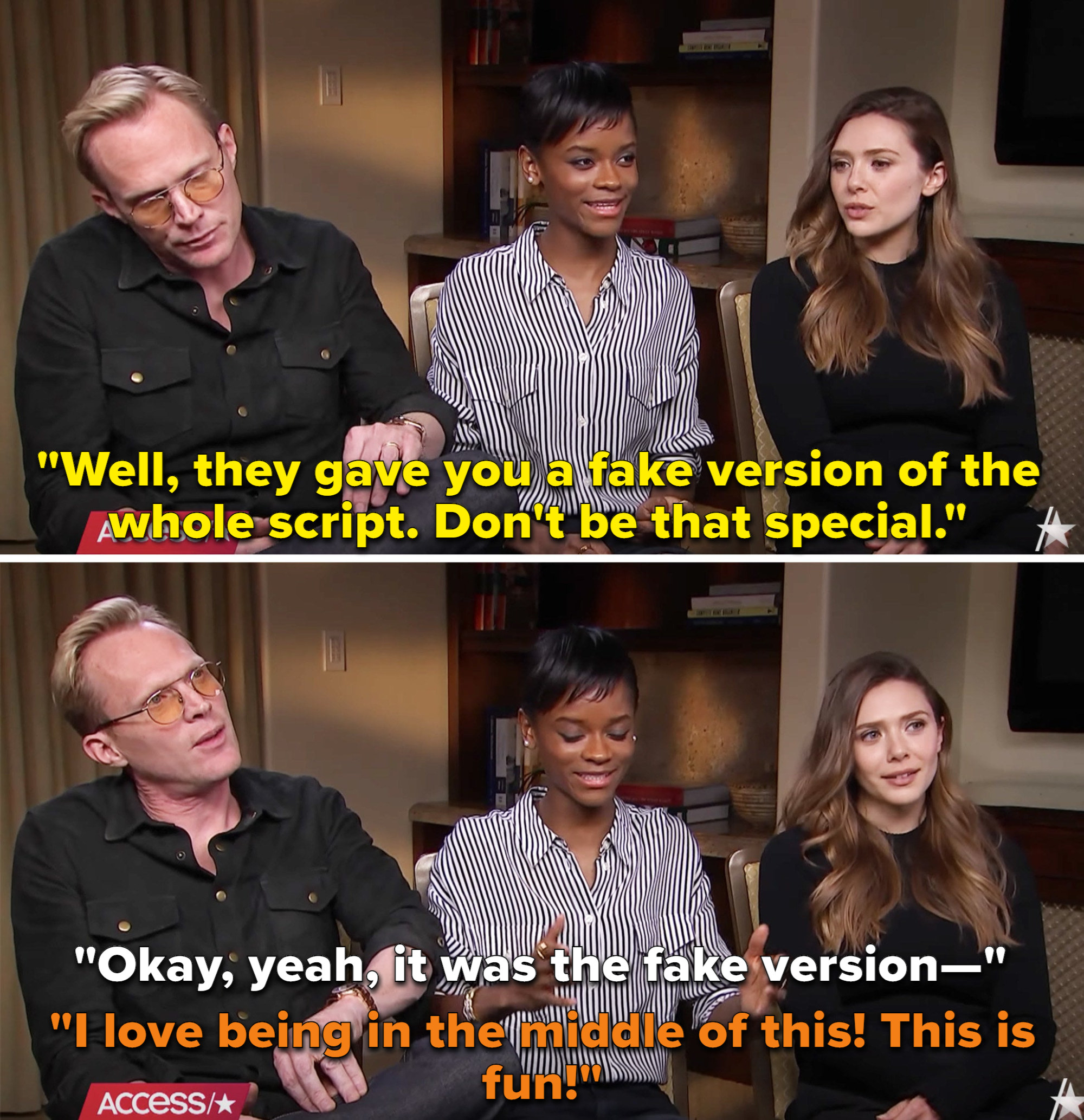 17.
When Mark Ruffalo shared these hilarious behind-the-scenes photos of Paul and Elizabeth to celebrate WandaVision.
18.
When Lizzie couldn't remember Rocket's name and Paul had the absolute best reaction.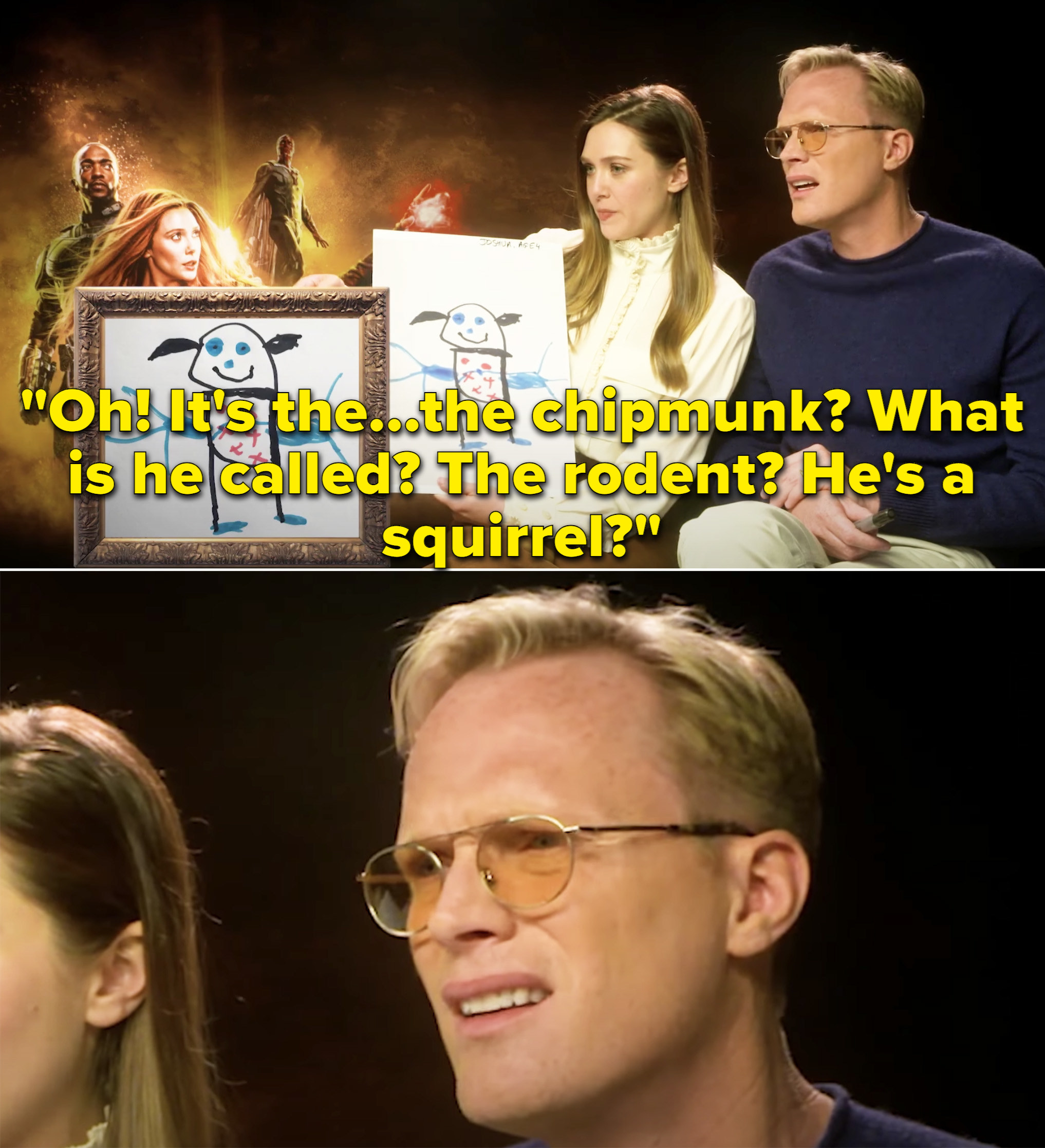 19.
When Elizabeth explained how sweaty Paul gets underneath all of Vision's purple/red makeup while filming.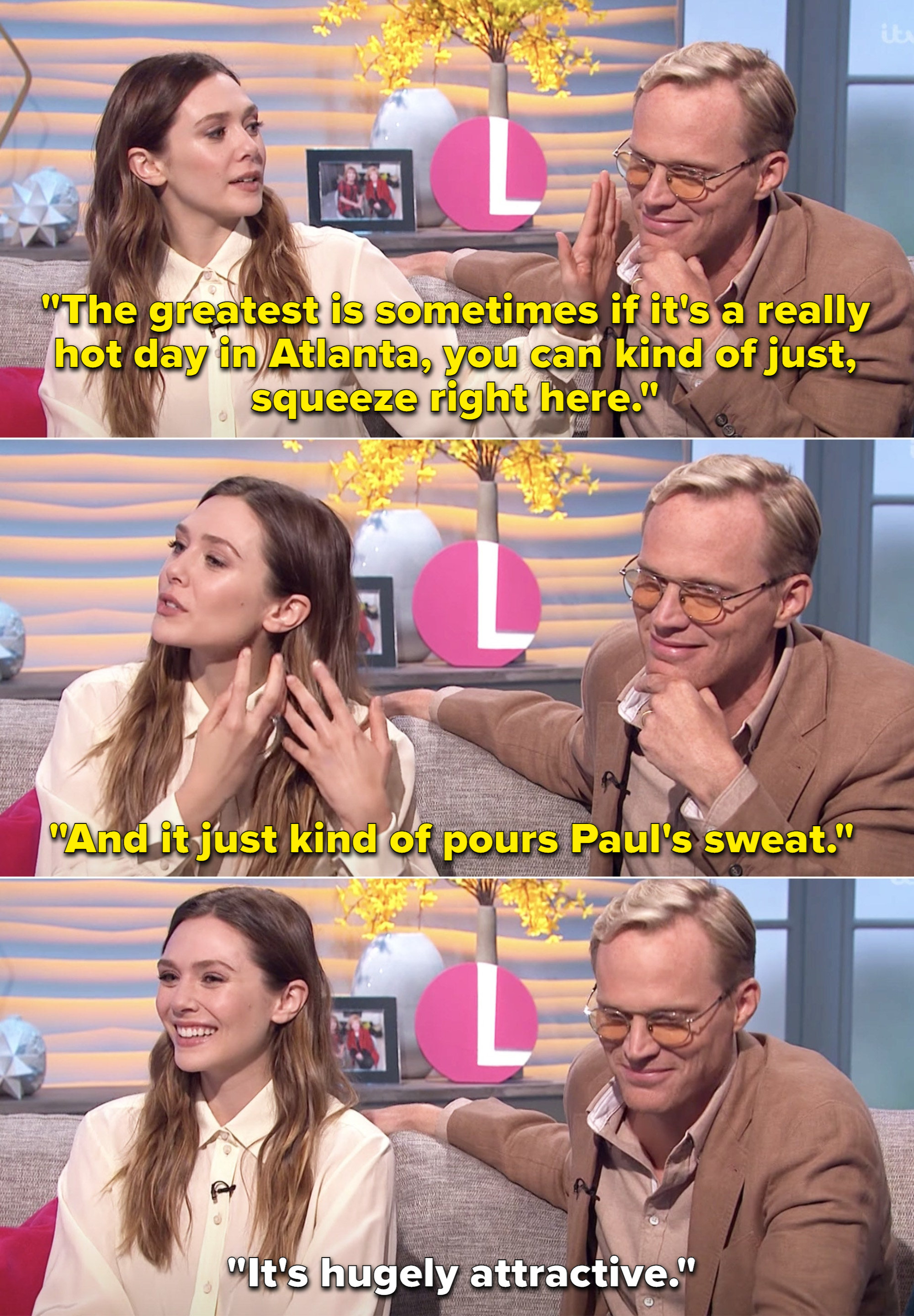 20.
When Lizzie said it was weird to film scenes with Paul without Vision's makeup on in Infinity War.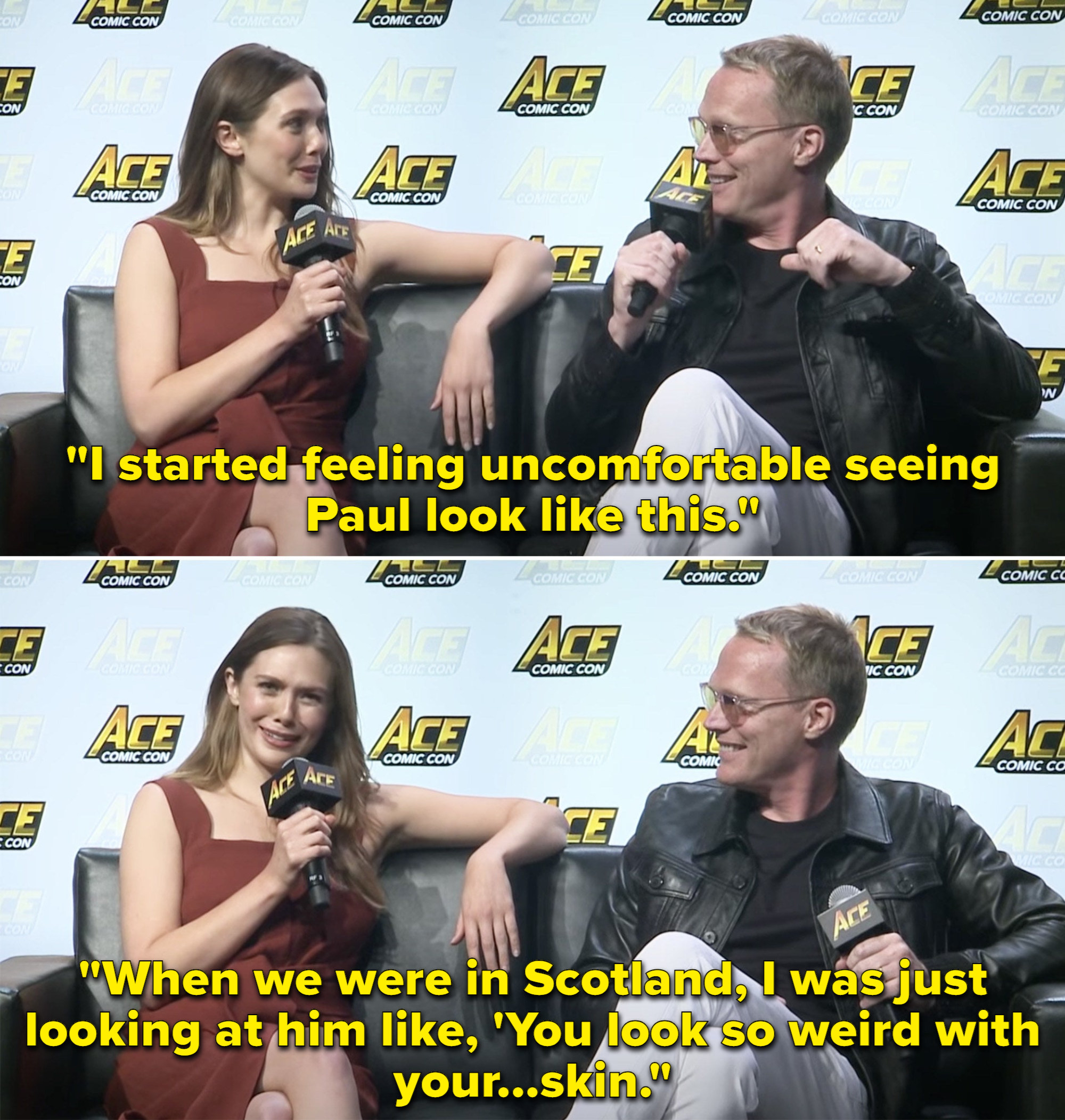 21.
When they were asked how many superheroes are in Infinity War and Lizzie gave this blunt answer that Paul just kept laughing about.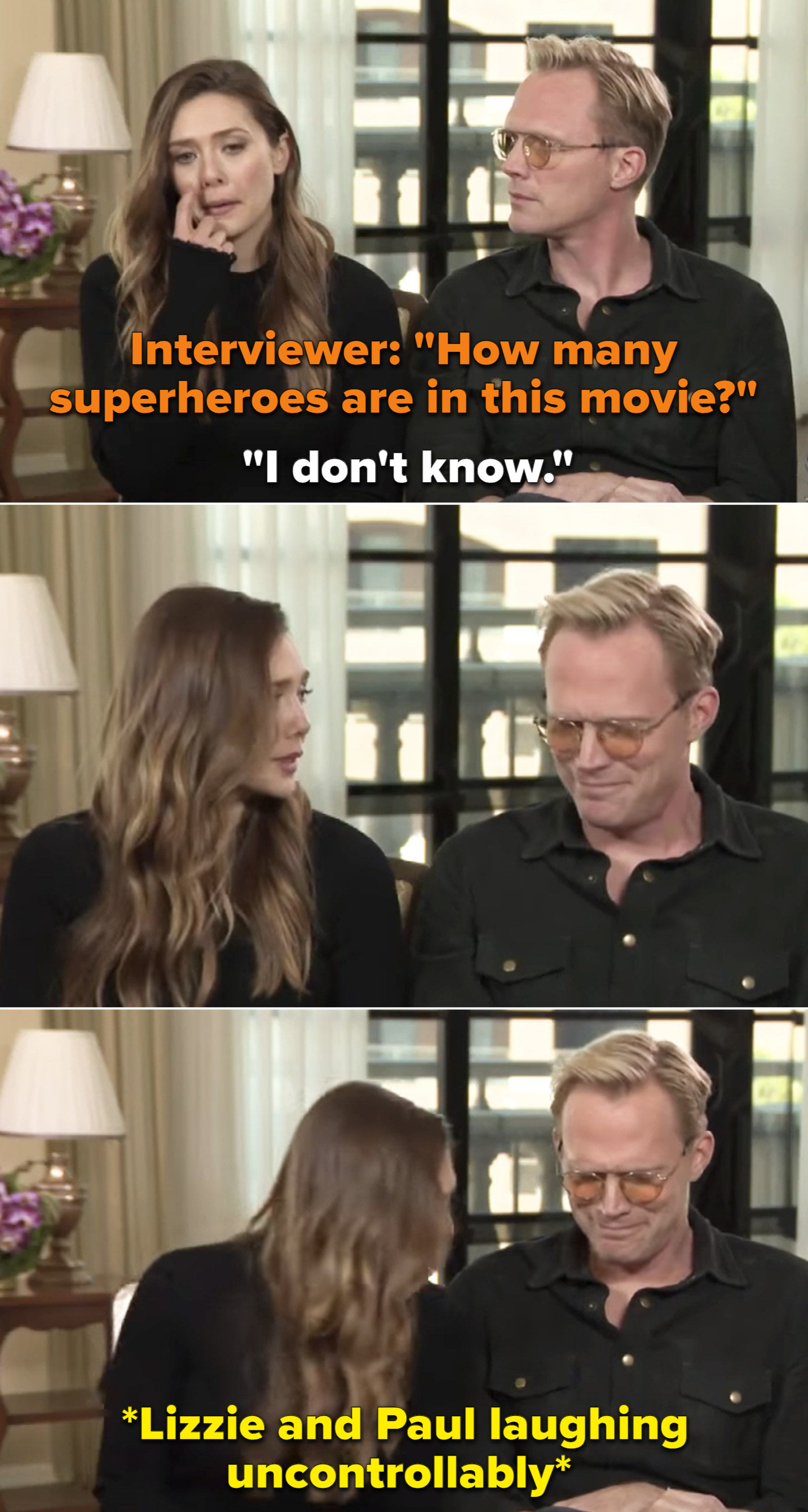 22.
When they walked the carpet at D23 Expo arm and arm, and it was so cute.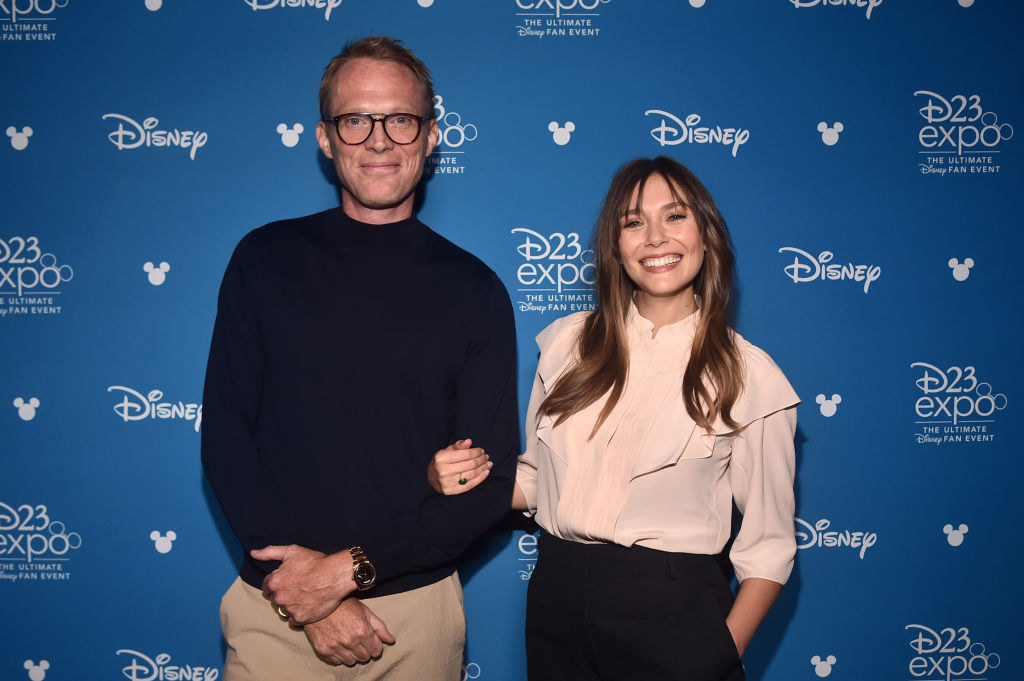 23.
And finally, when Lizzie just knew Paul's catchphrase and played along every single time he mentioned it in interviews.