1.
First, when Leslie gets an MRI while on a blind date, the doctor tells her that she'll probably have triplets, foreshadowing her and Ben's kids.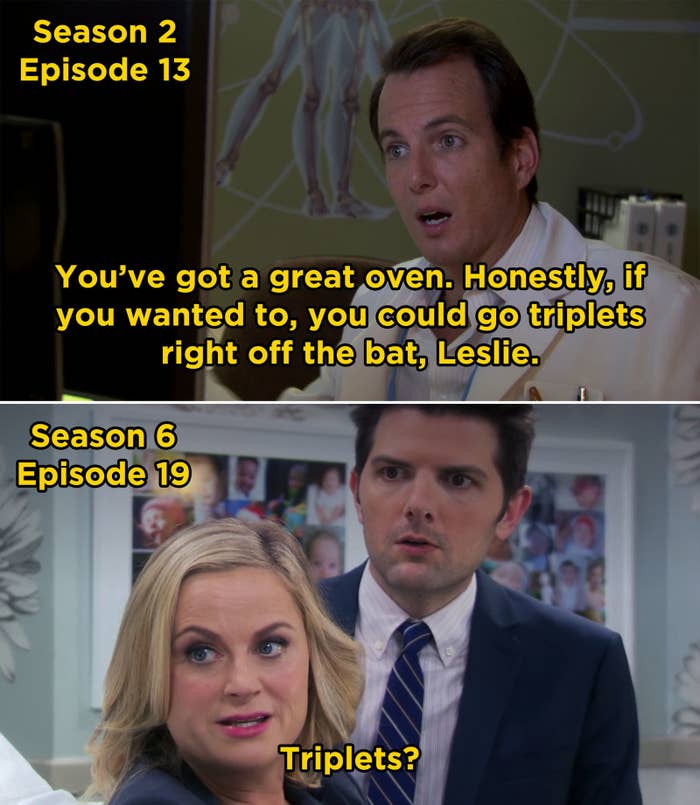 2.
Ben and Leslie use the same wooden box whenever they are giving each other a life-changing gift.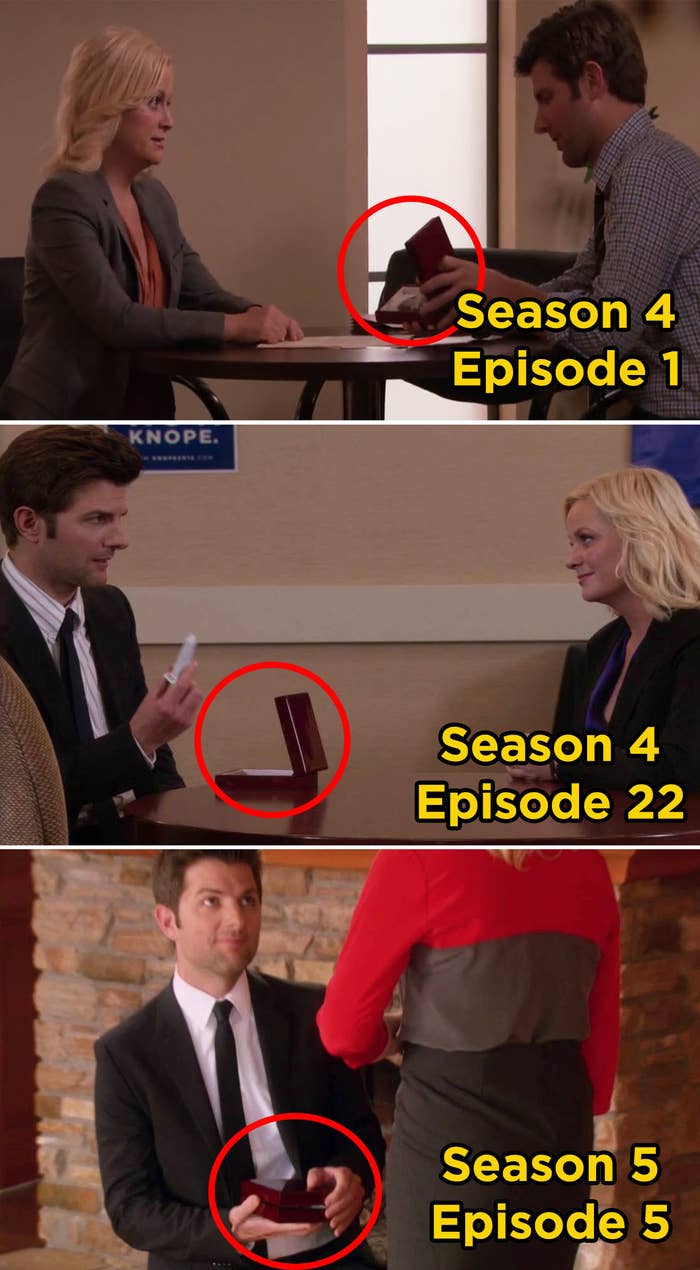 3.
When Tom tweets about hitting a fire hydrant, Jean-Ralphio is the only one who favorited the tweets.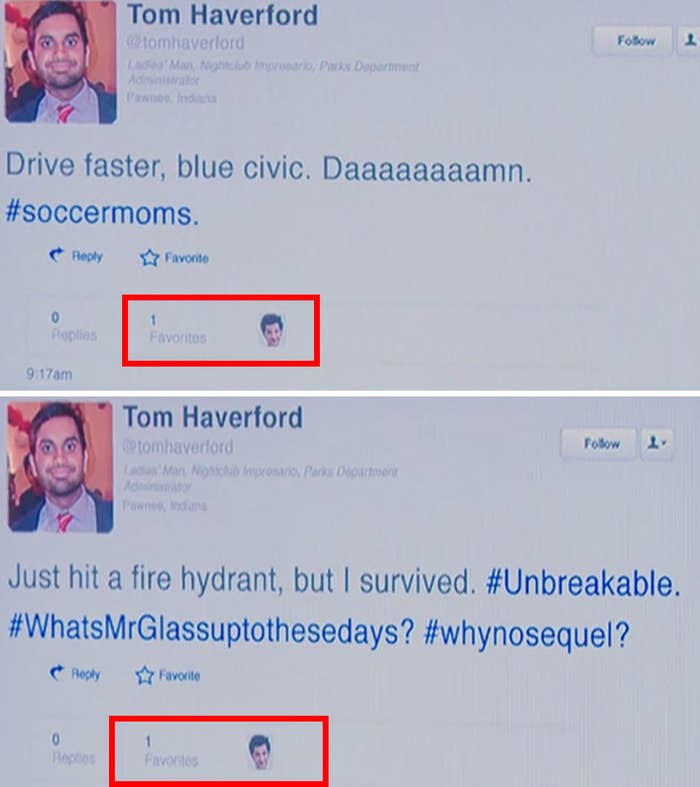 4.
Leslie made 103 scrapbooks detailing her friendship with Ann. Ann's last regular appearance in the series was Episode 103.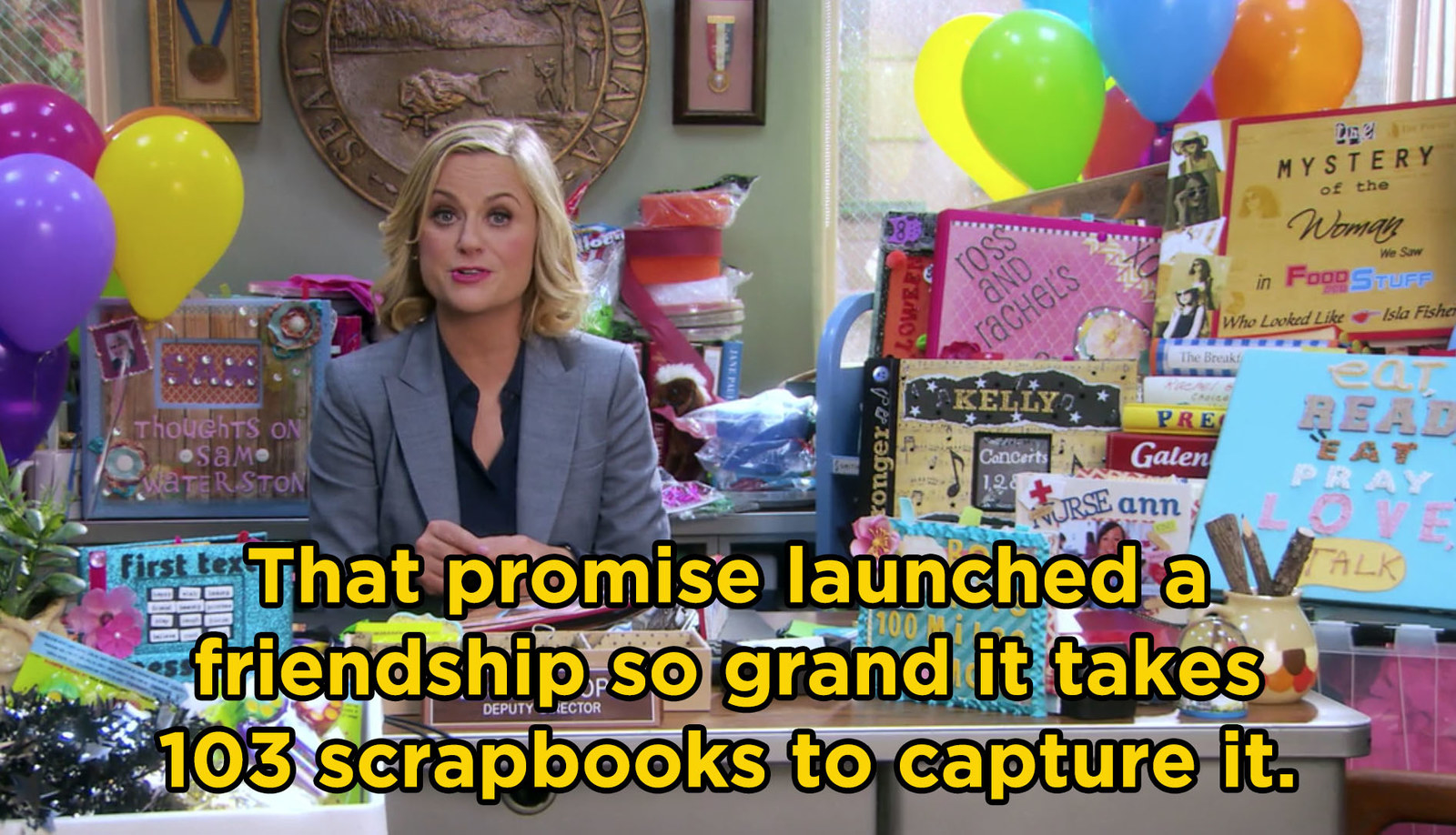 5.
One of the trick-or-treaters at Andy and April's is dressed as Chris Pratt's Marvel character, Star-Lord.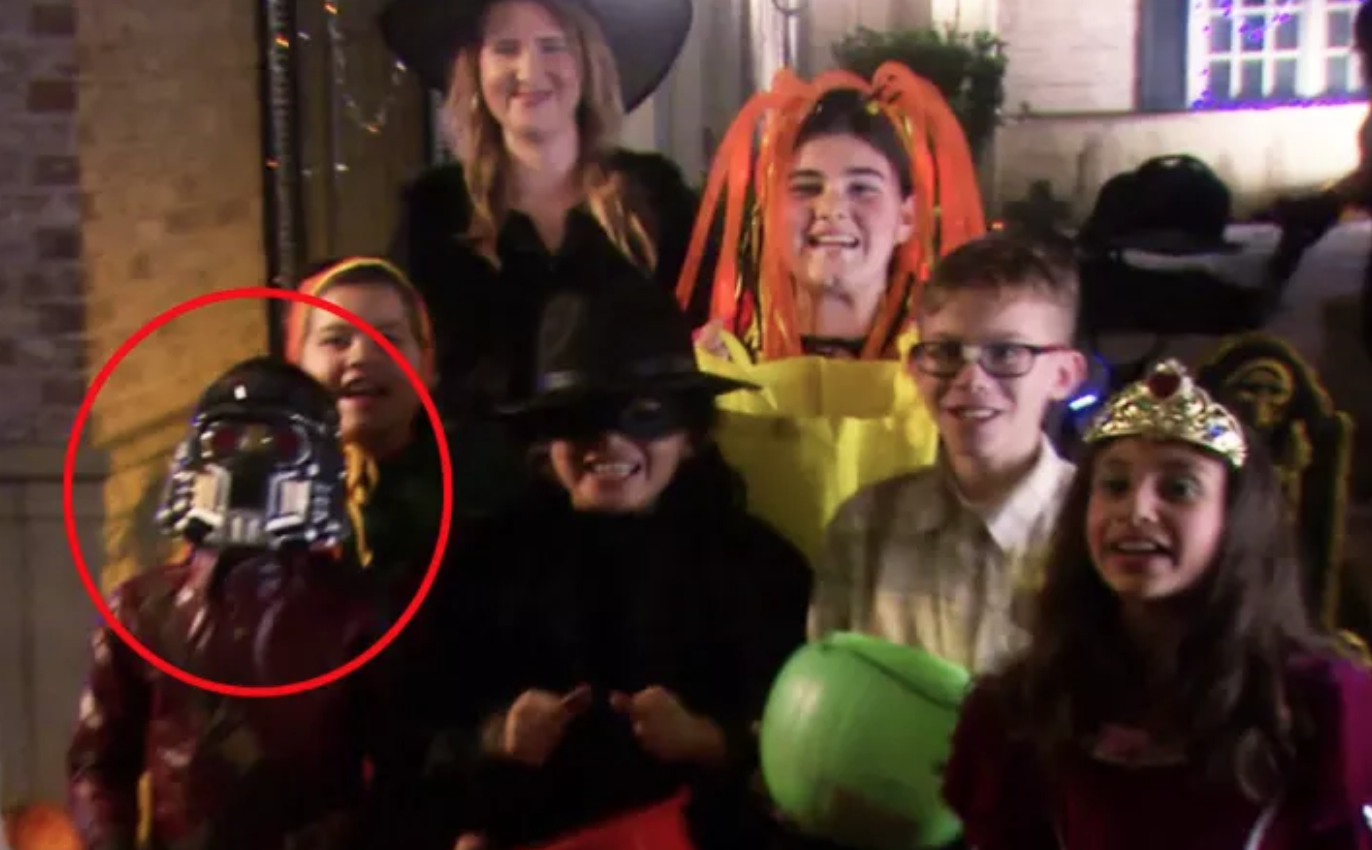 6.
When April and Andy are thinking of leaving Pawnee, Winterfell from Game of Thrones is on their list.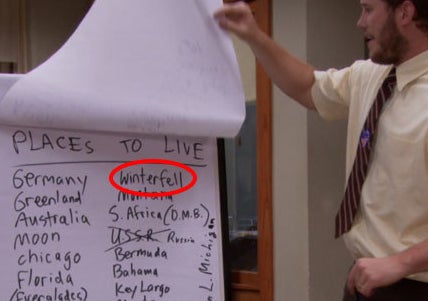 7.
Leslie keeps finding marijuana planted in gardens around Pawnee. Later, a former parks department director reveals that he was the one who planted it.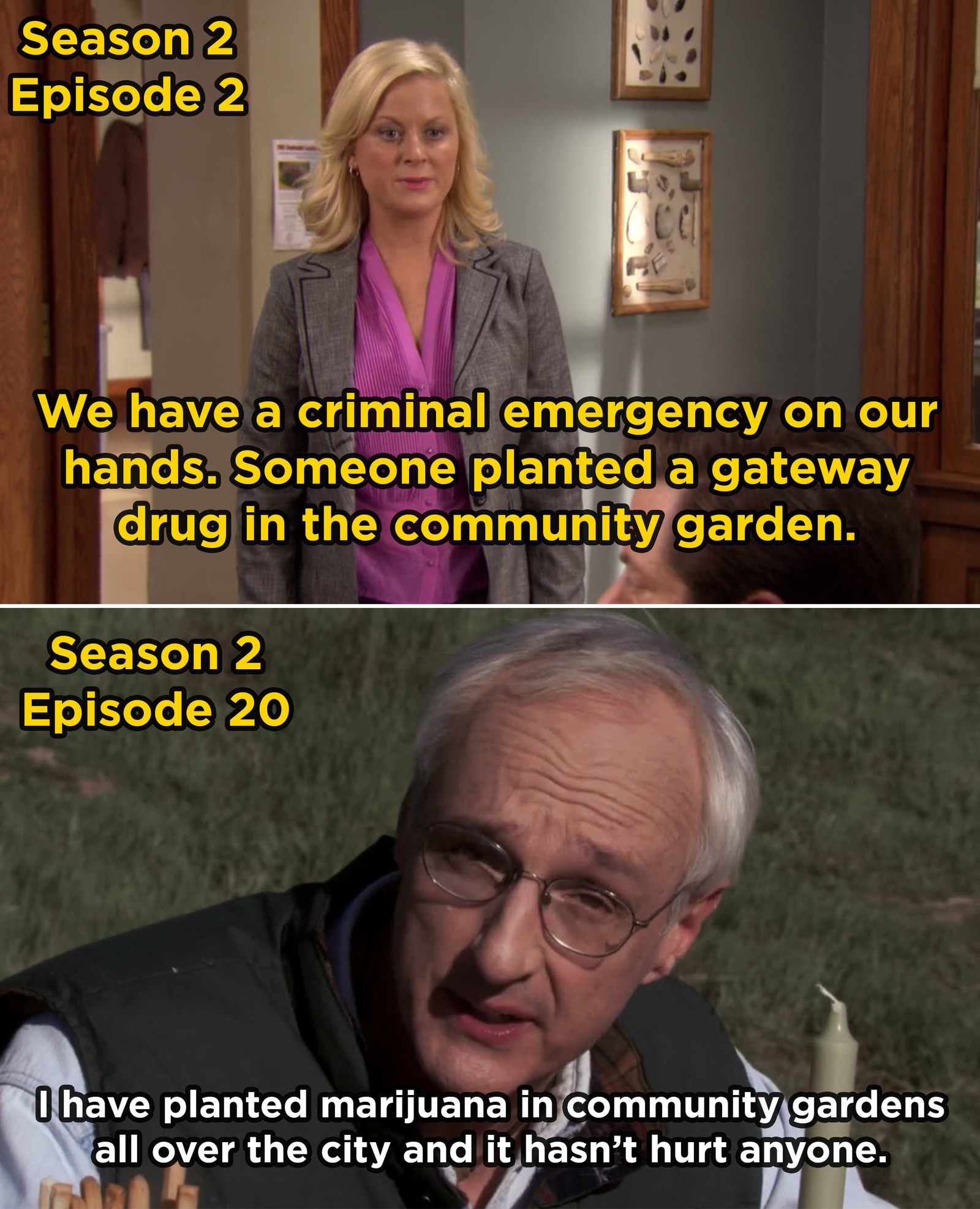 8.
Jerry shows Tom his ID, which reveals that his name is Garry. In the following episode, it's revealed that his name is in fact Garry.
9.
Tom's name tag is handwritten at the beauty pageant because he had to call in a last-minute favor to be a judge.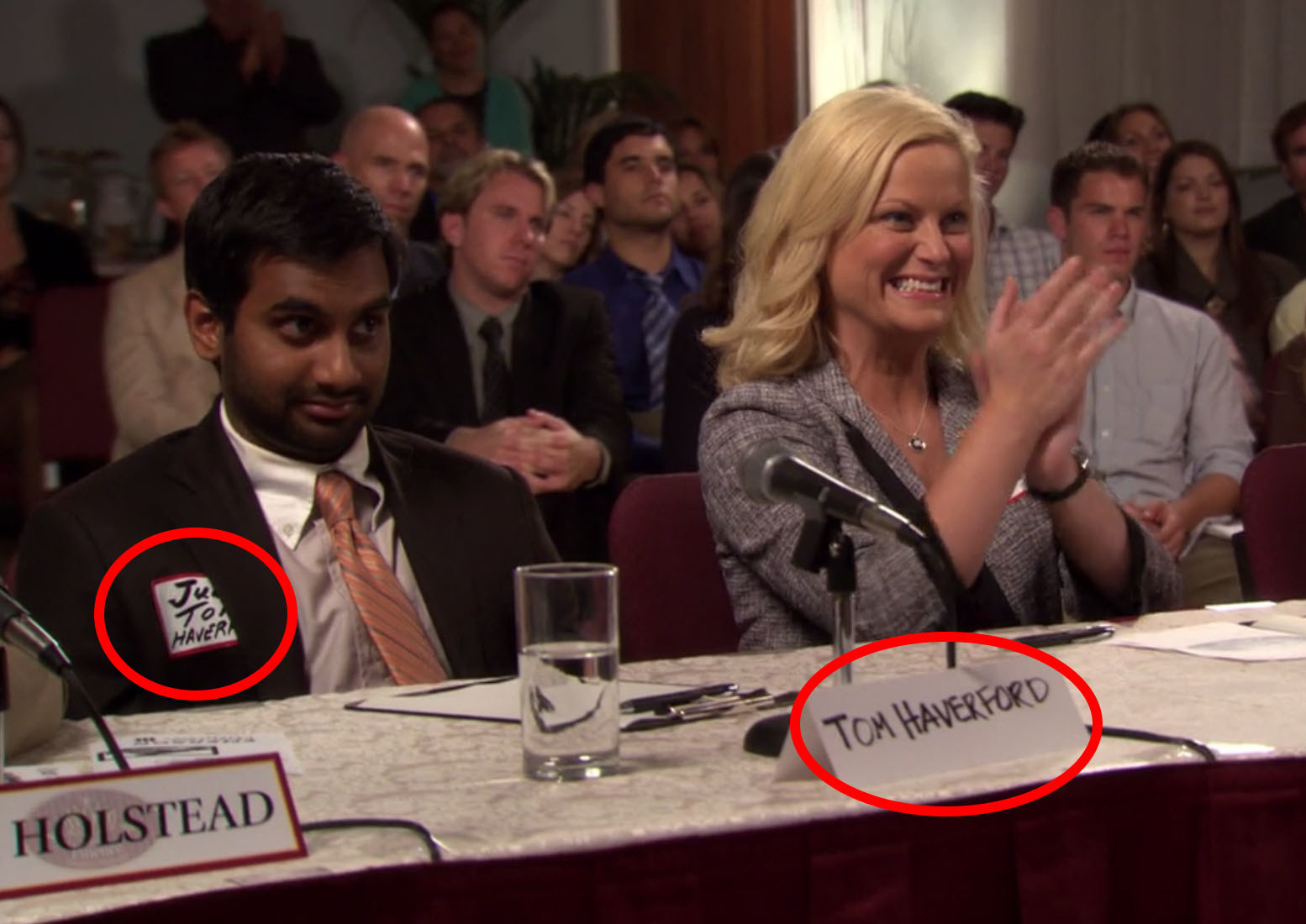 10.
After Ann and Ron's water fountain hygiene initiative, a sign appears above the fountains urging people to keep their mouths two inches away.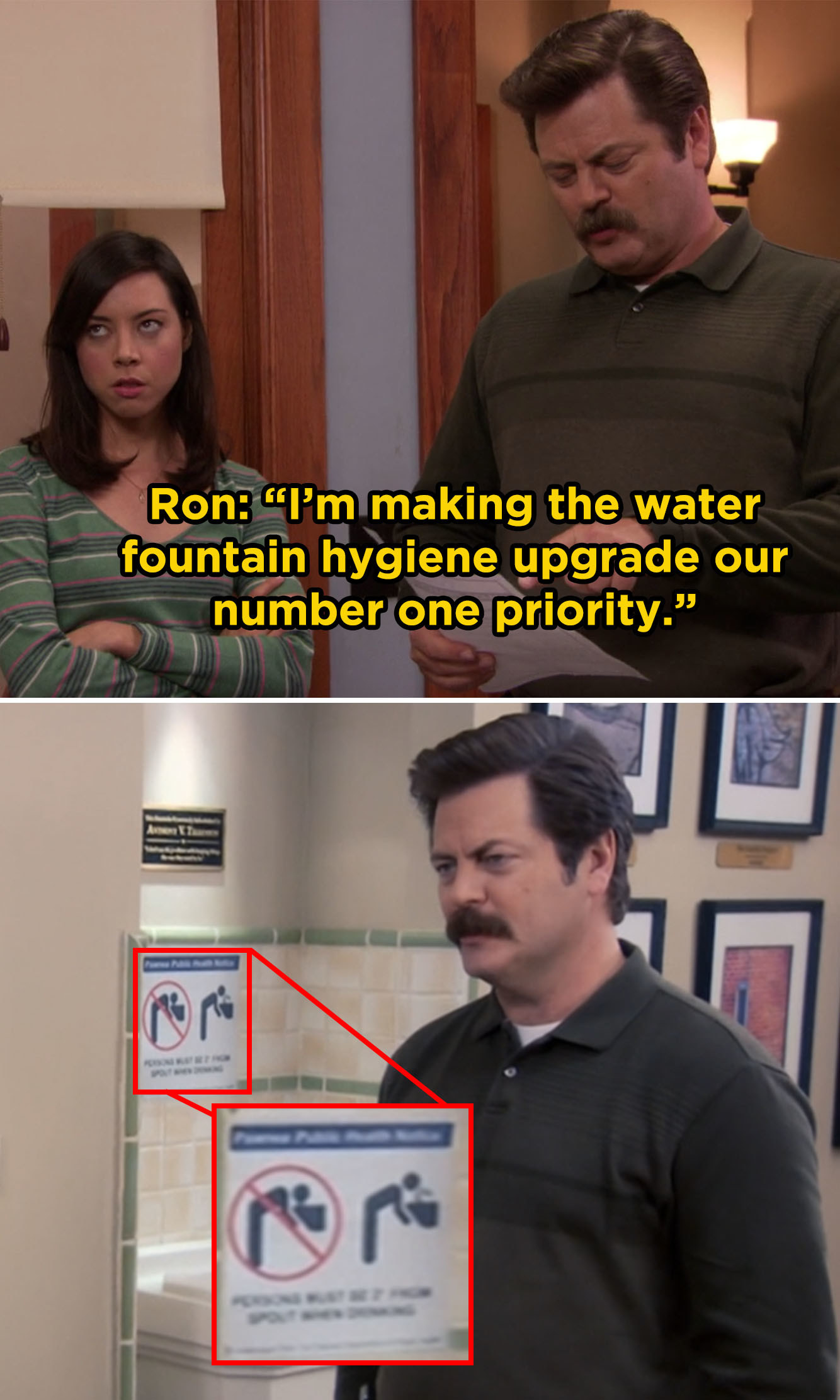 11.
In the future, Jean-Ralphio has his own brand of champagne.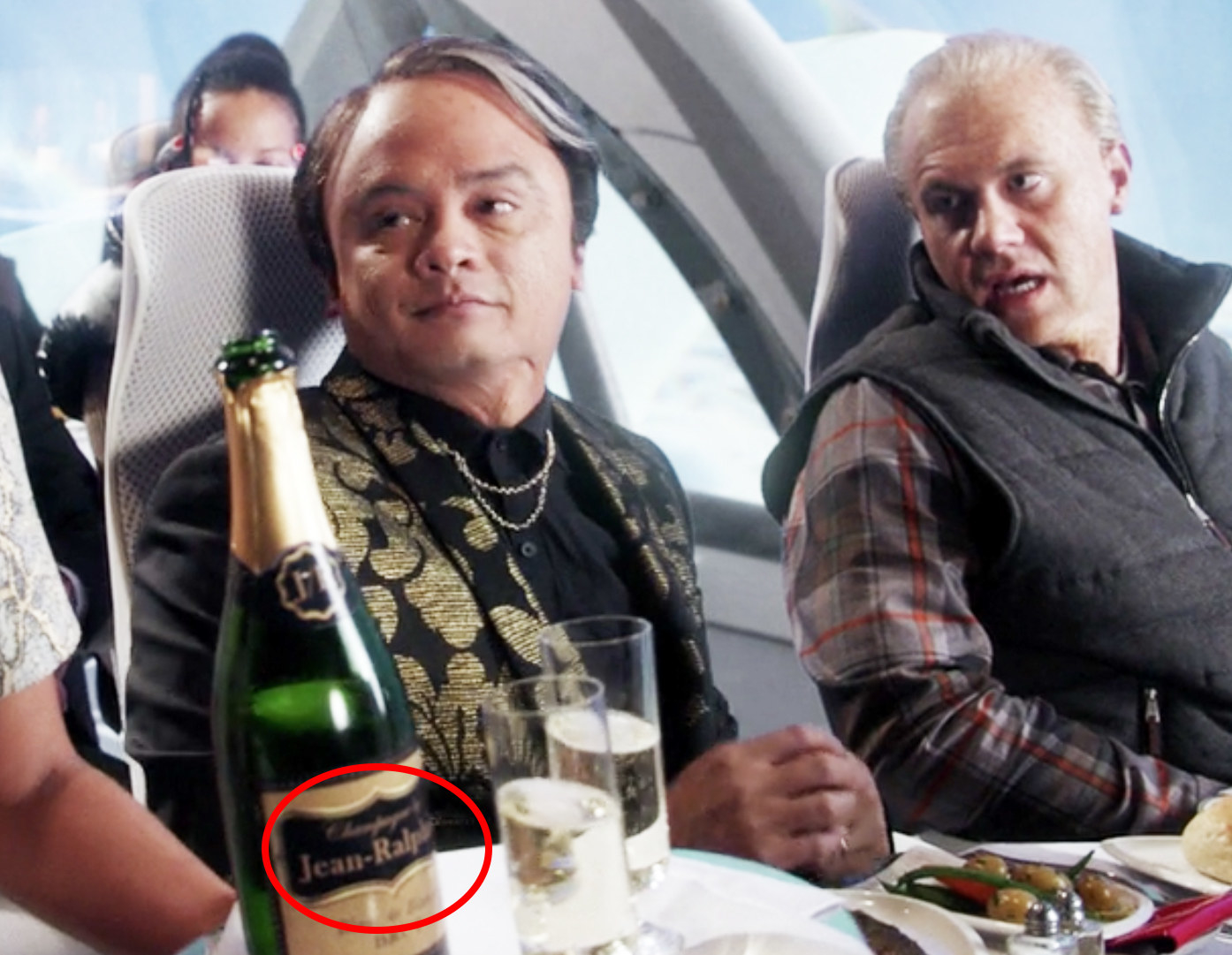 12.
Tammy 2's bookshelf foreshadows how she feels about Ron and other men. Her approved books include Woman War III and Sperm Suicide, while her rejected books include The Male Brain: It's Bigger.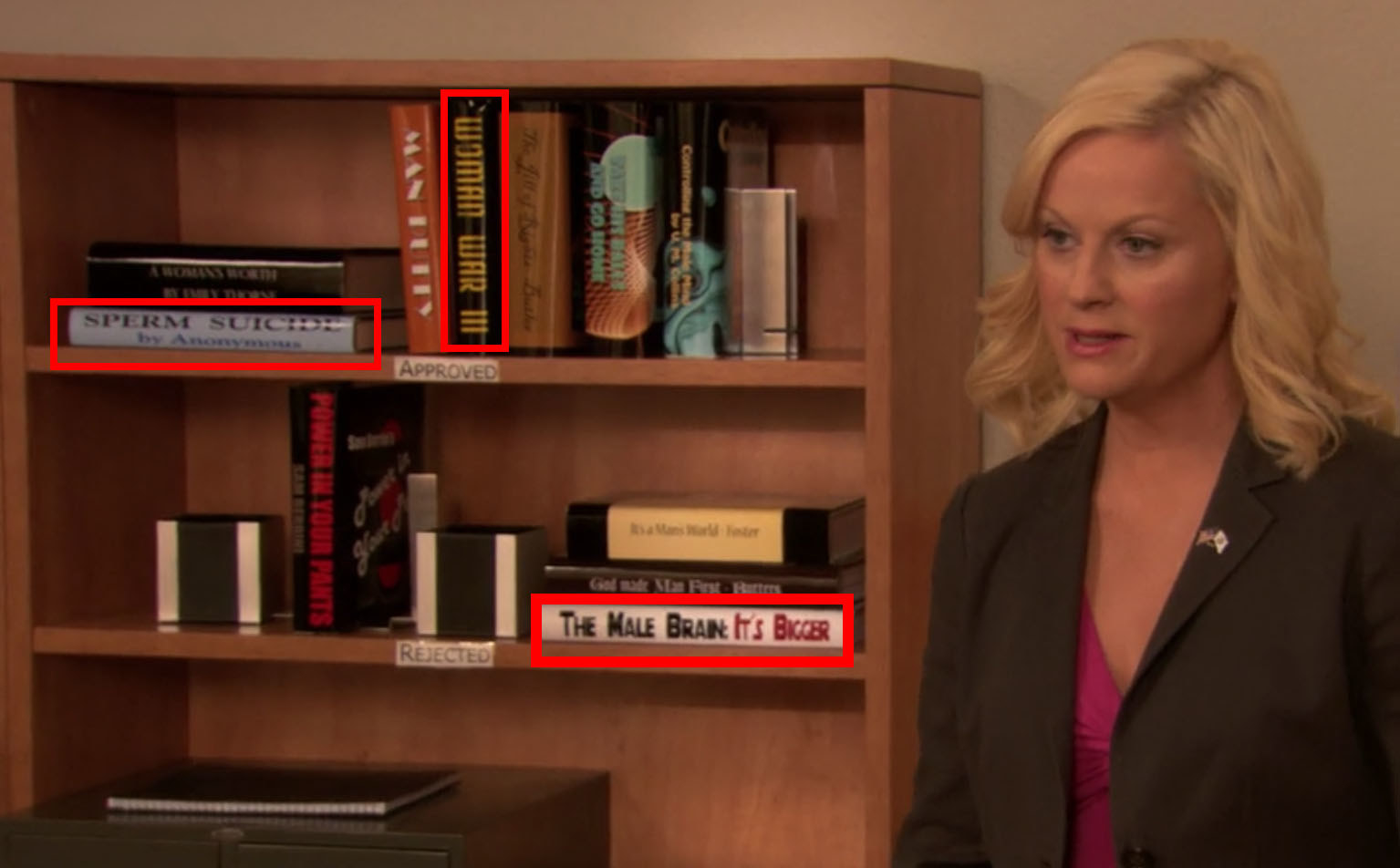 13.
Councilman Pillner has a napkin on his desk reading "Pillner for Pawnee" — a nod to President Bartlet from The West Wing.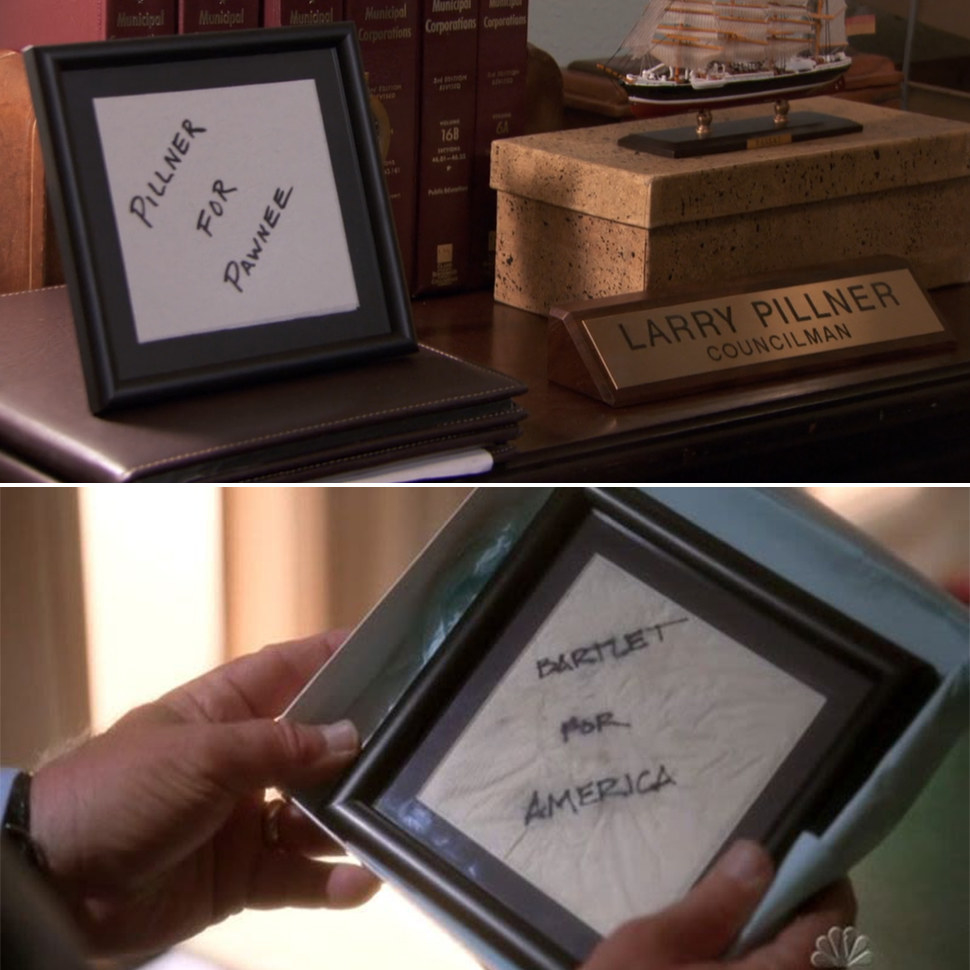 14.
Gregg Pikitis is disguised as a janitor in a scene right before Leslie accuses him of breaking in and vandalizing the office.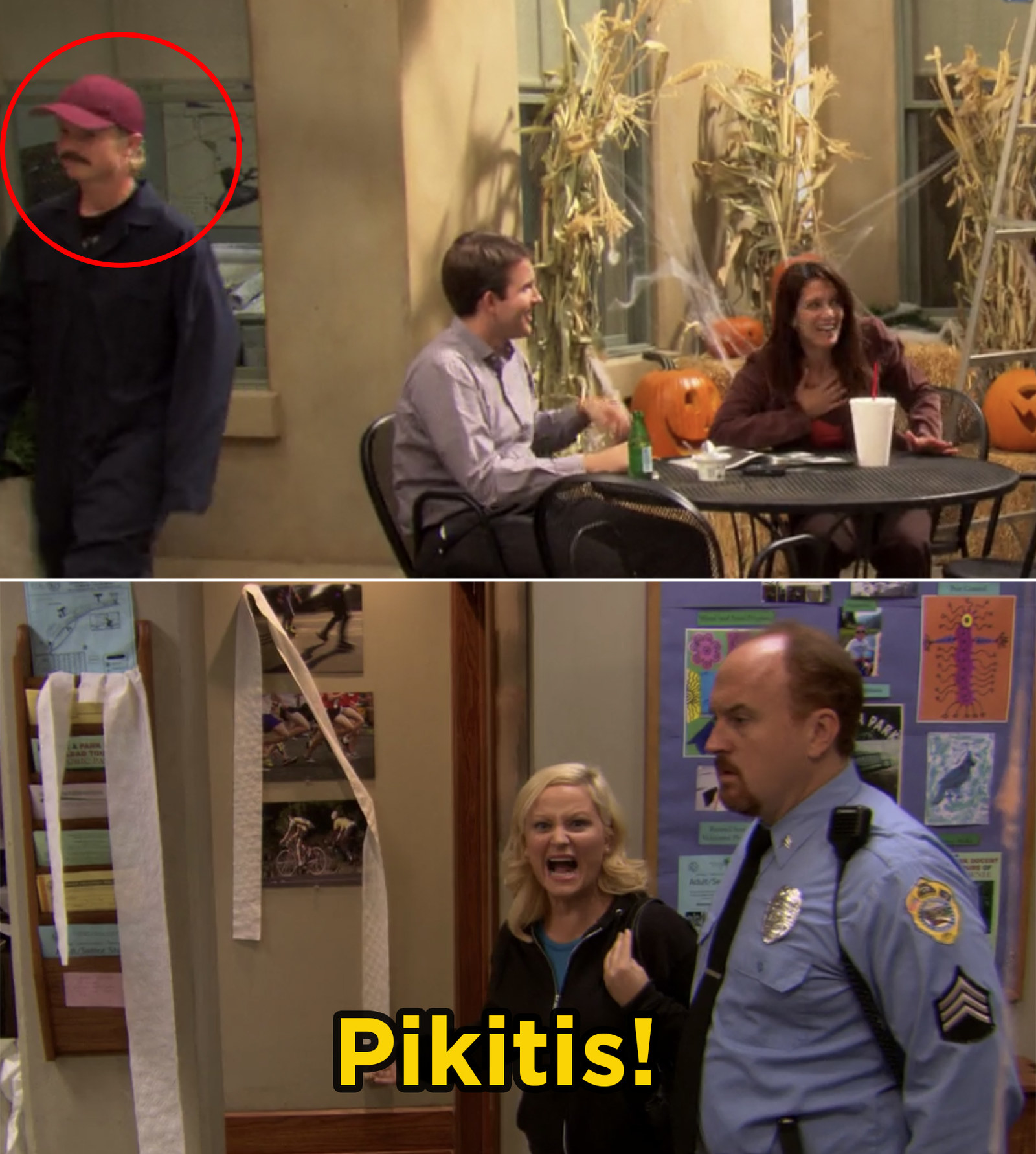 15.
Ben wears a Letters to Cleo T-shirt while making his claymation film. Later, he's wearing the same shirt and is super excited when they perform at the Pawnee Unity concert.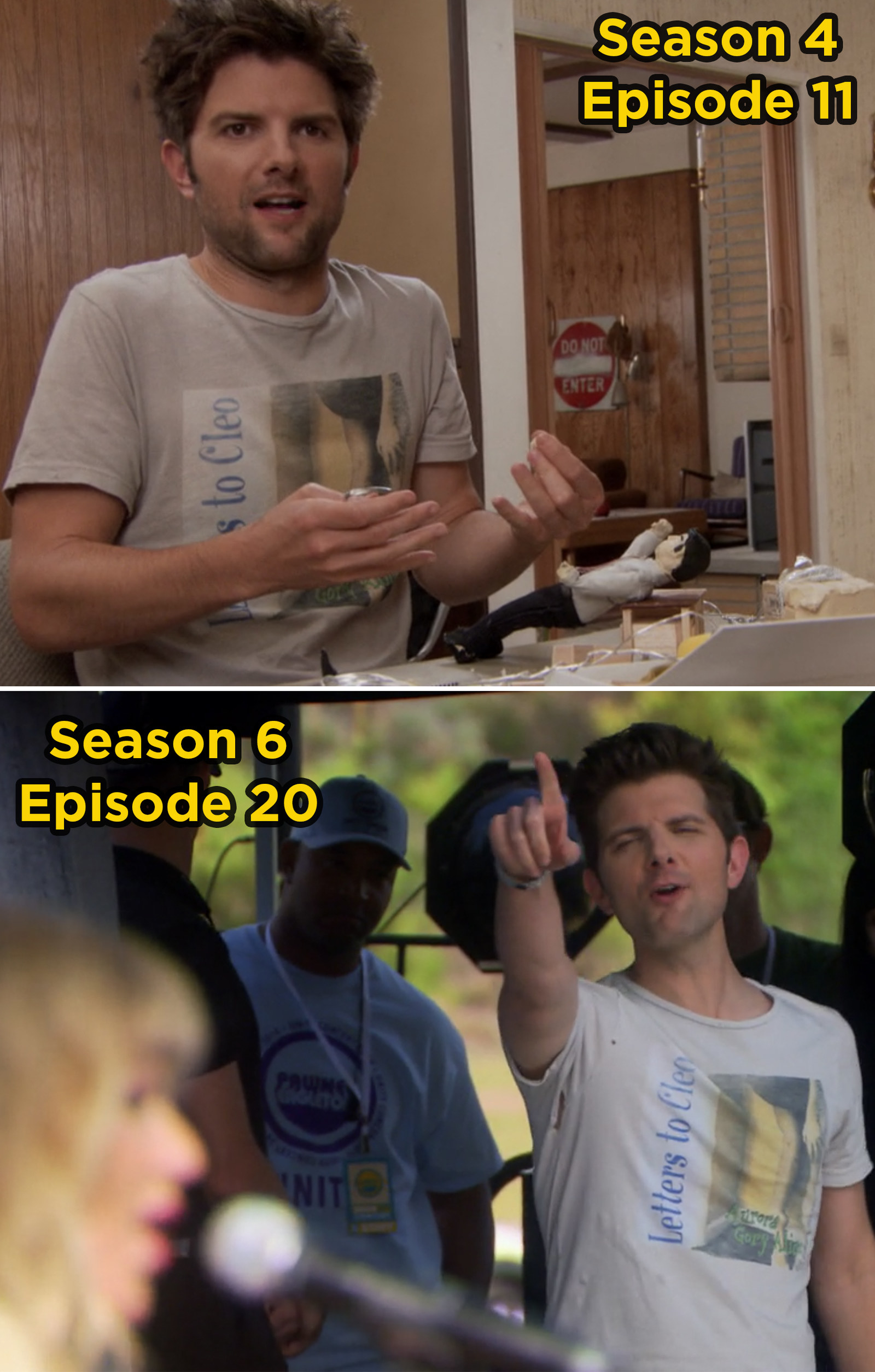 16.
The show makes a joke about the Patriots Deflategate scandal when they speculate about a possible RobotGate in the near future.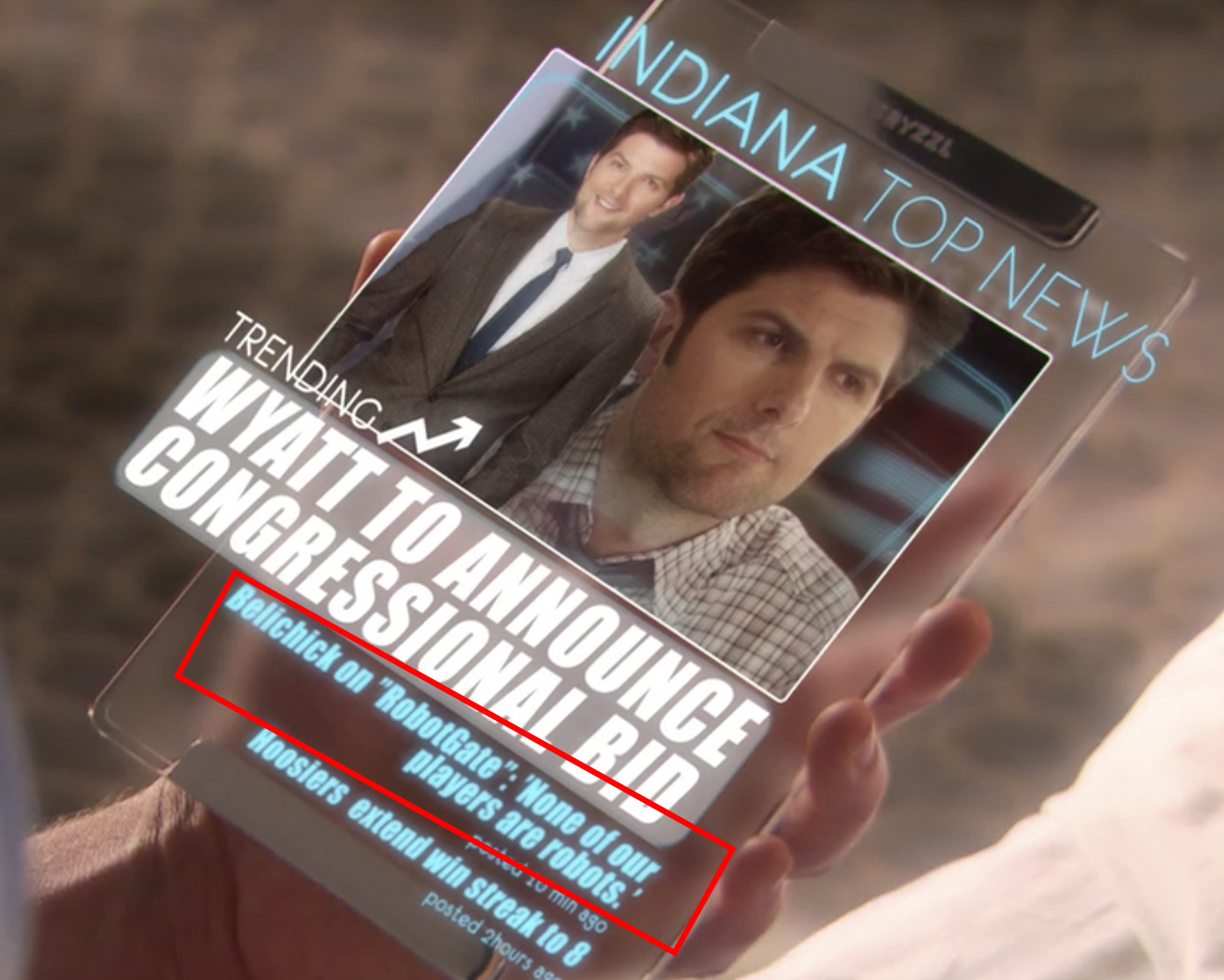 17.
And finally, the drunk guy that Leslie finds in the slide during the pilot is the same guy that shows up in the series finale asking for a swing to be fixed.