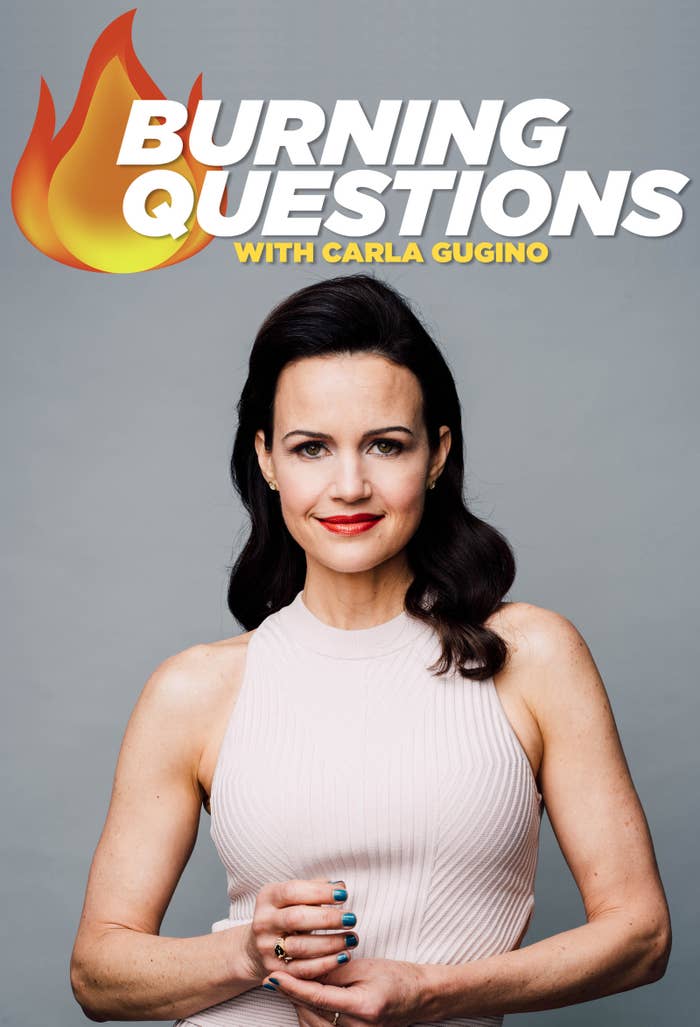 Carla Gugino has appeared in countless movies and TV shows, but her most recent role as Olivia Crain in Netflix's The Haunting of Hill House has everyone talking. From fan theories to hidden details, the series has taken the internet by storm and even received praise from the undisputed king of horror, Stephen King.
Carla swung by BuzzFeed to answer some of our burning questions about The Haunting of Hill House and here's what we learned:
🚨Warning: Major spoilers for The Haunting of Hill House ahead!🚨
How does the Red Room actually work? Is the house set up like a maze like we see in the opening credits?
Time seems to be happening all at once in the show, do you think that means Olivia was able to watch her kids grow up in some way?
How much does the mold have to do with people going crazy inside Hill House?
When Luke sees Olivia in a version of the Red Room, did he actually die? And was she trying to convince him to stay?
Did Olivia and Nell die of their own volition or did Poppy and Olivia, respectively, kill them both?
Did Olivia feel genuine remorse for killing Abigail or was she too far gone to realize what she had done?
Why was Olivia so taken with Poppy? Was it because of the vanity Steve gave Olivia?
Why didn't the gasoline work in the house? Was it the ghosts protecting the house or something greater?
Who do you think put the button's on Nell's eyes in the funeral home?
You can catch Carla Gugino in The Haunting of Hill House, which is now streaming on Netflix.