So my absolute favorite thing right now is Brie Larson and Tessa Thompson's friendship.
But what is even better is how much they ship their Marvel characters, Captain Marvel and Valkyrie:
I mean, it's honestly the gift that keeps on giving:
So last night at the Avengers: Endgame world premiere, Brie and Tessa were finally in the same place at the same time and I just need to talk about it.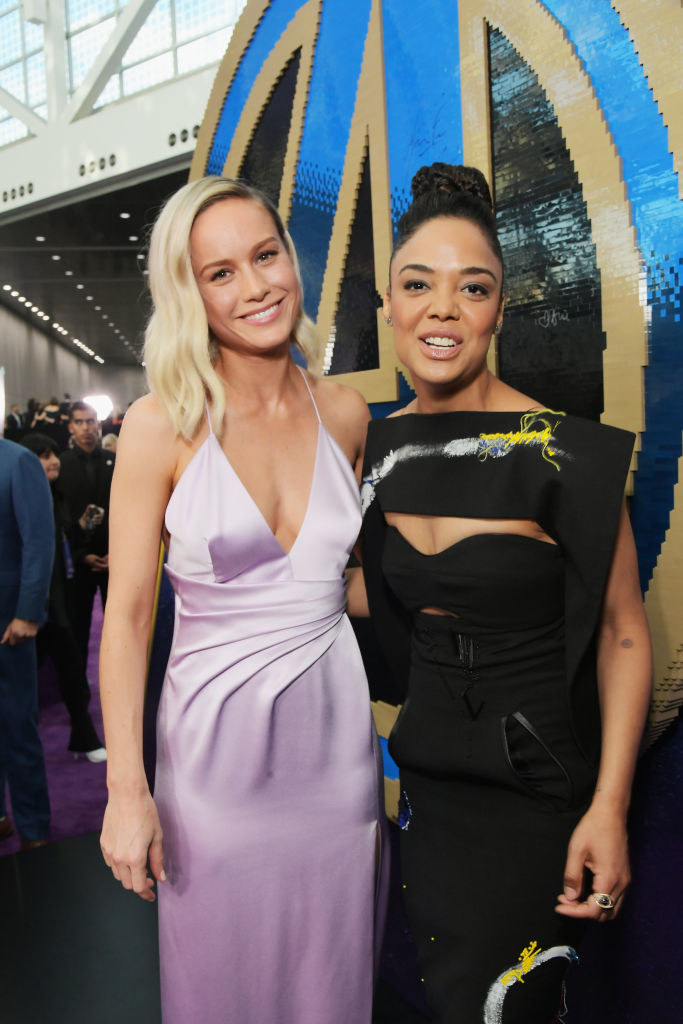 First, here's Brie's genuine reaction to spotting Tessa for the first time: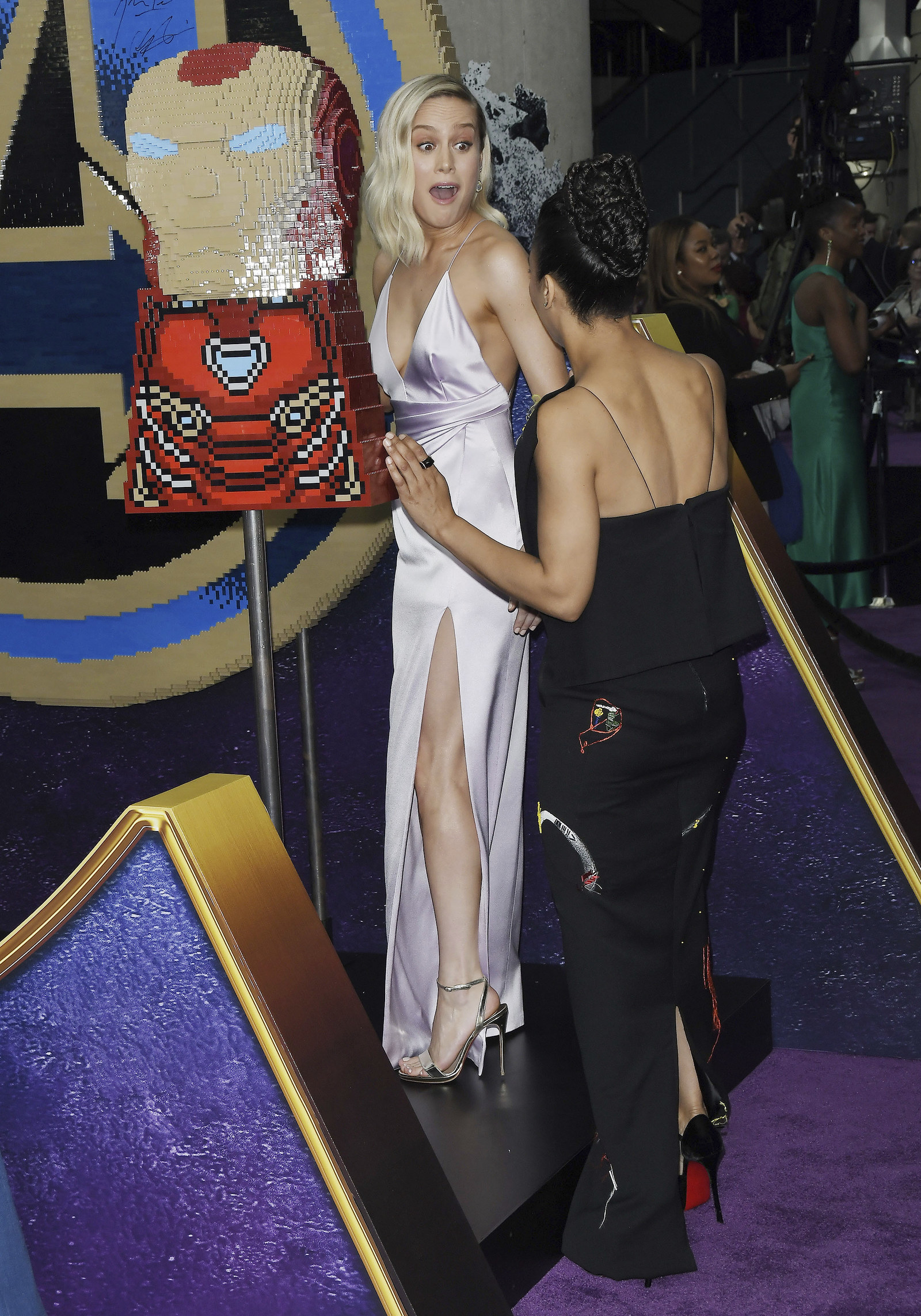 And here they are hugging, and I can't even handle all the love in this photo:
Of course, while these photos were being taken, Marvel's livestream of the event caught their conversation from a different angle:
Look at the two of them adorably hiding just to have a conversation together:
Later, while being interviewed by Variety, Tessa declared that Captain Marvel is her favorite Avenger:
And if that wasn't enough, Brie crashed the interview and gave Tessa a kiss on the cheek:
Along with me, fans can't get enough of the two of them together:
Even Tessa recognized how adorable they were being:
So there you have it! I love them so much, and if Captain Marvel and Valkyrie even make eye contact in Avengers: Endgame, someone will have to come revive me.