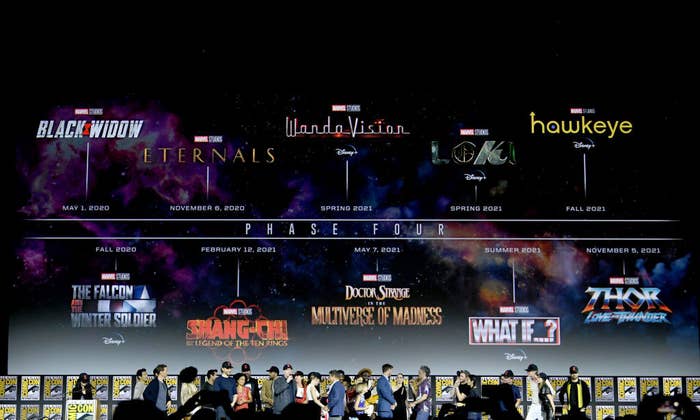 And one of the big announcements was that a Black Widow solo movie will officially kick off Phase Four of the Marvel Cinematic Universe.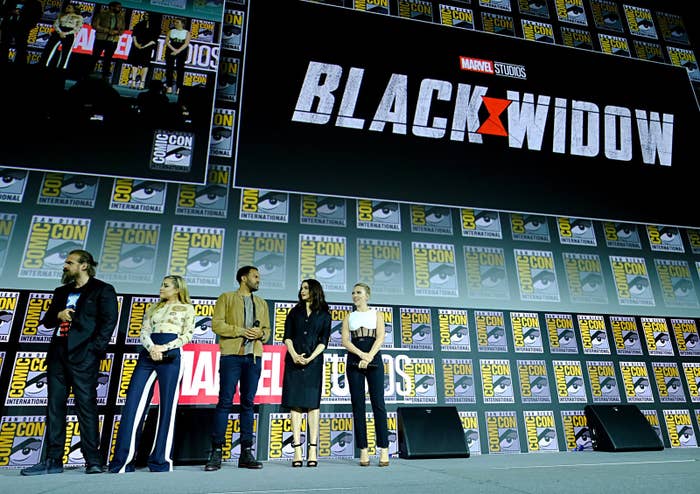 So, here's everything we know about Black Widow so far:
1.
First, Kevin Feige said after Avengers: Endgame was the perfect time to FINALLY tell Natasha's story.
2.
At this point in the MCU, Natasha is a "full-fledged, well-rounded character" and Scarlett Johansson has really "grown into the part."
3.
Kevin said the timing didn't feel right to have Black Widow come after Iron Man 2 or even Avengers, but now the character is established enough to explore the darker sides of Natasha.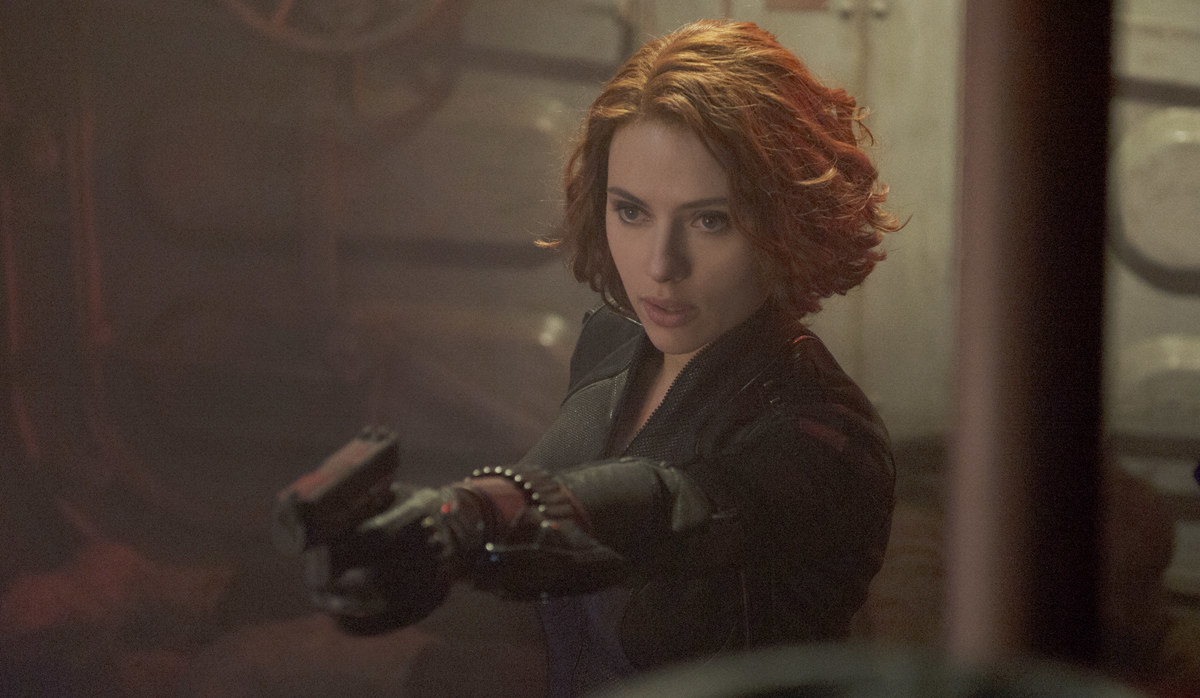 4.
Black Widow will show Natasha in a "pretty broken down place" and we'll watch her "build herself back up and pull all the pieces together."
5.
Teasing Natasha's journey in this movie, Scarlett Johansson said that audiences will "learn about what Natasha is afraid of and what what parts of herself she's afraid of."
6.
Scarlett says everything about Black Widow is currently surprising her and it's been amazing.
7.
David Harbour will play Alexei aka The Red Guardian, who is the "counterpart of Captain America."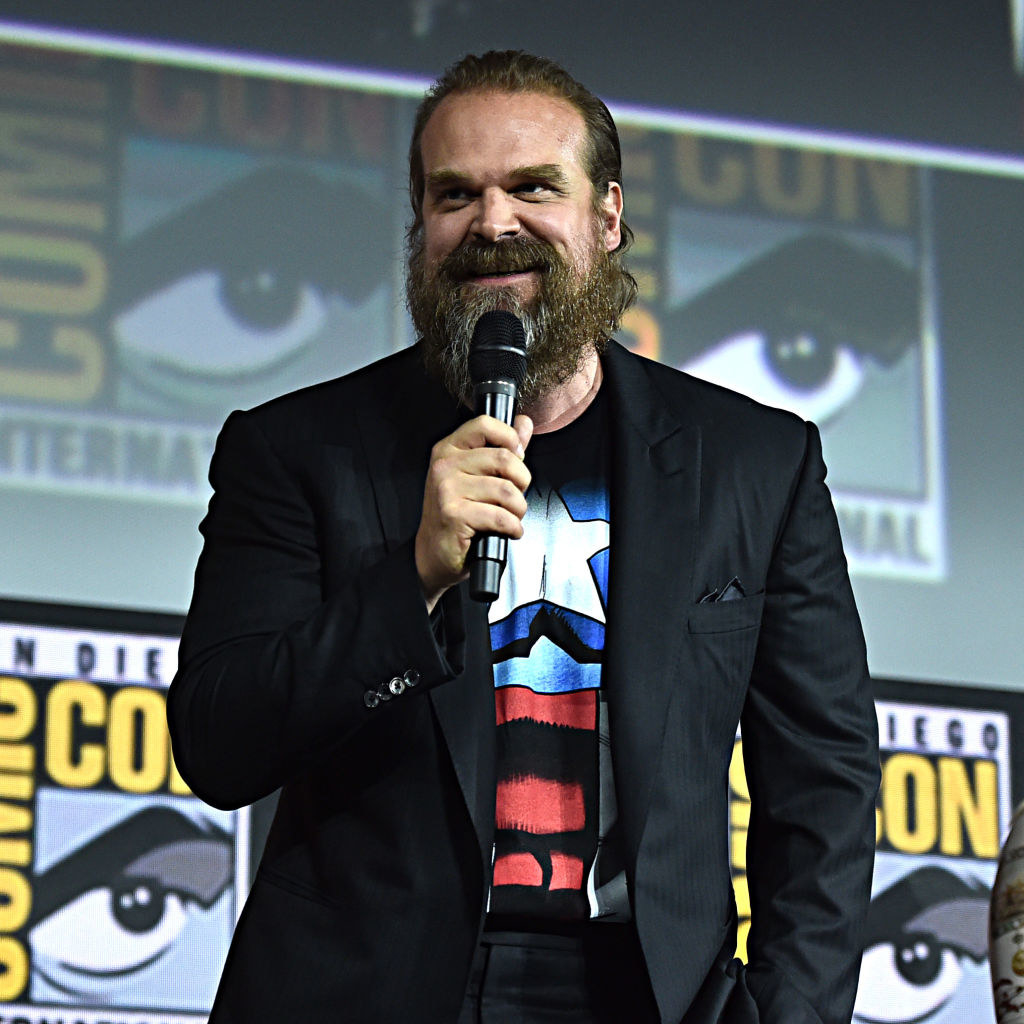 8.
And if you're wondering if Alexei is anything like Hopper from Stranger Things? Think again.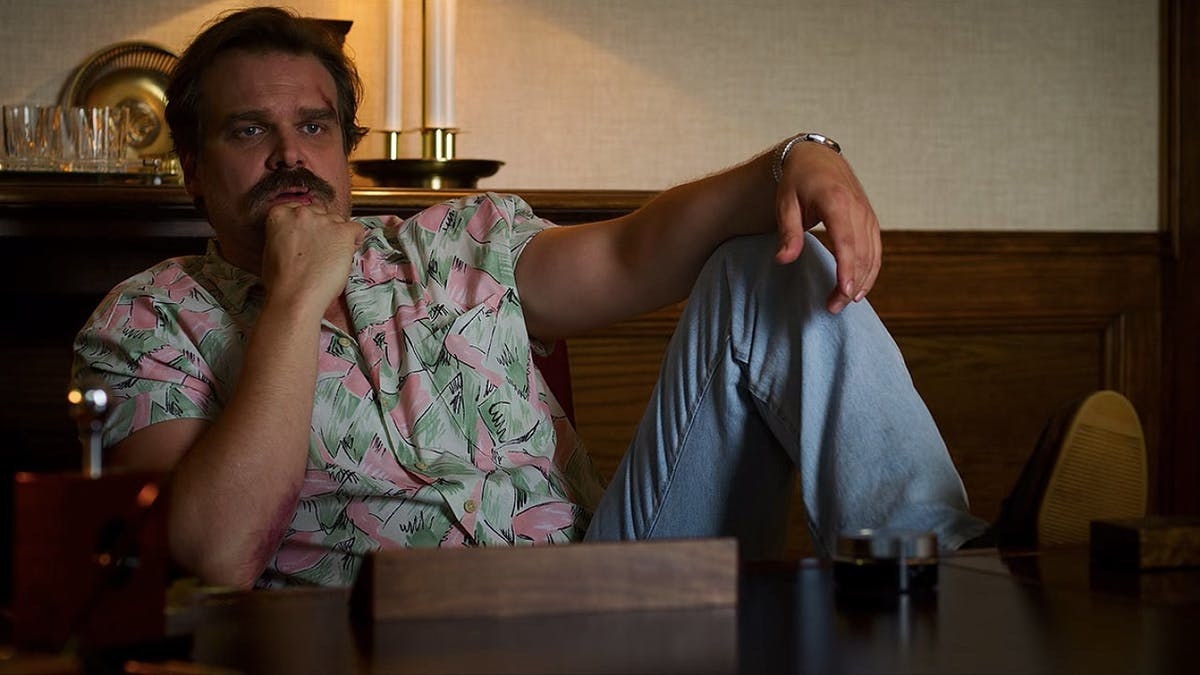 9.
In terms of David suiting up in The Red Guardian's signature costume, we'll have to wait and see.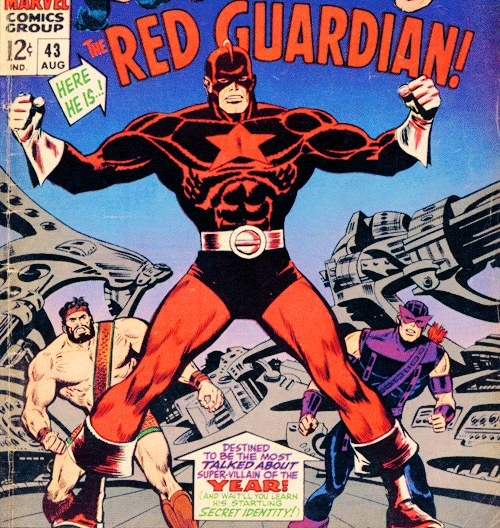 10.
David is overjoyed to be joining the MCU and said that it's a "dream come true" to get to be a part of such "wonderful scripts and wonderful characters."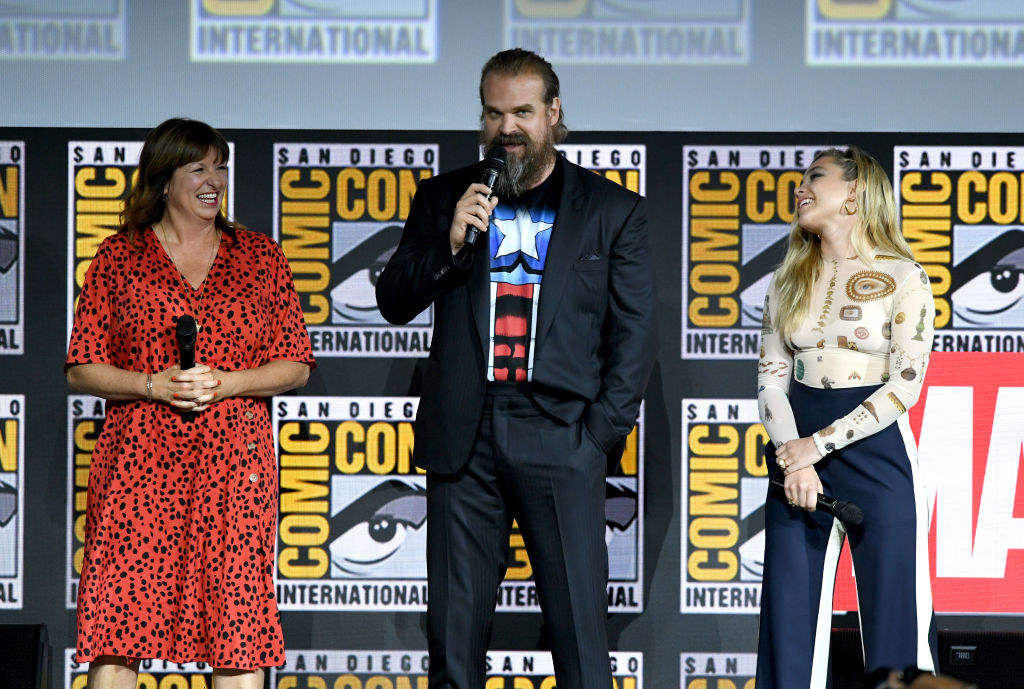 11.
Rachel Weisz plays Melina, who is unlike anyone Rachel has ever played before.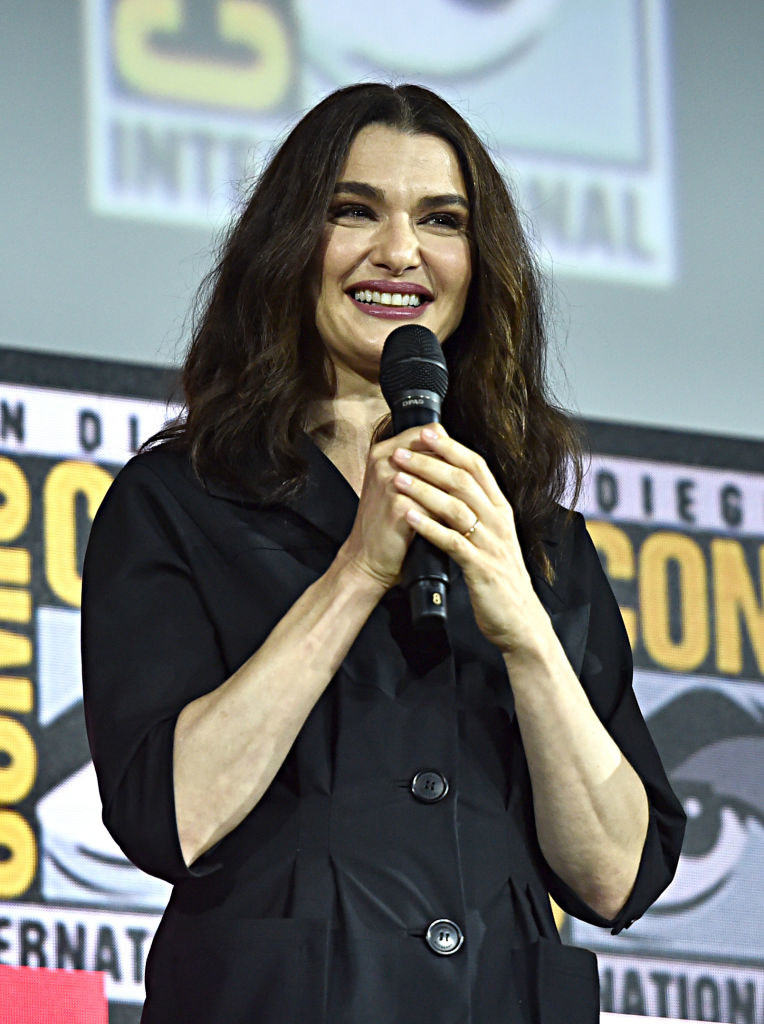 12.
Melina has been "cycled through the Red Room, the Black Widow training project, the same place that Natasha was trained, since [she] was a child."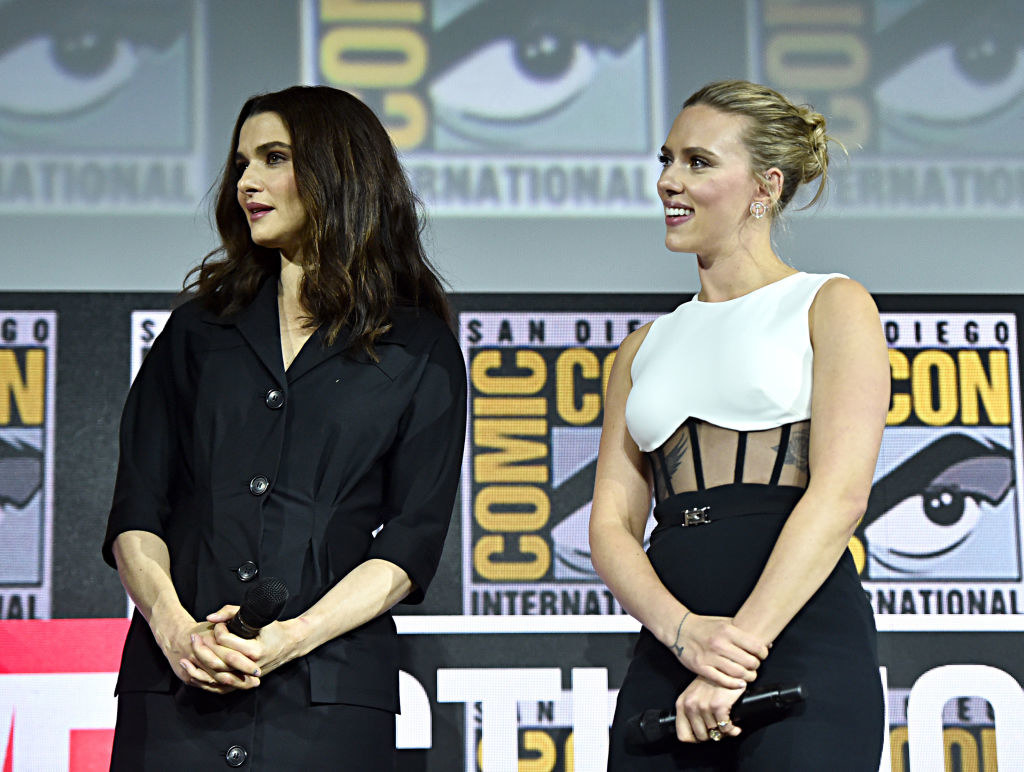 13.
Rachel said one of the reasons she signed on for Black Widow was because of the "beautifully written and complicated female characters, which is very unusual in a superhero movie."
14.
O.T. Fagbenle will play Mason, who is "a fixer for those in the underworld."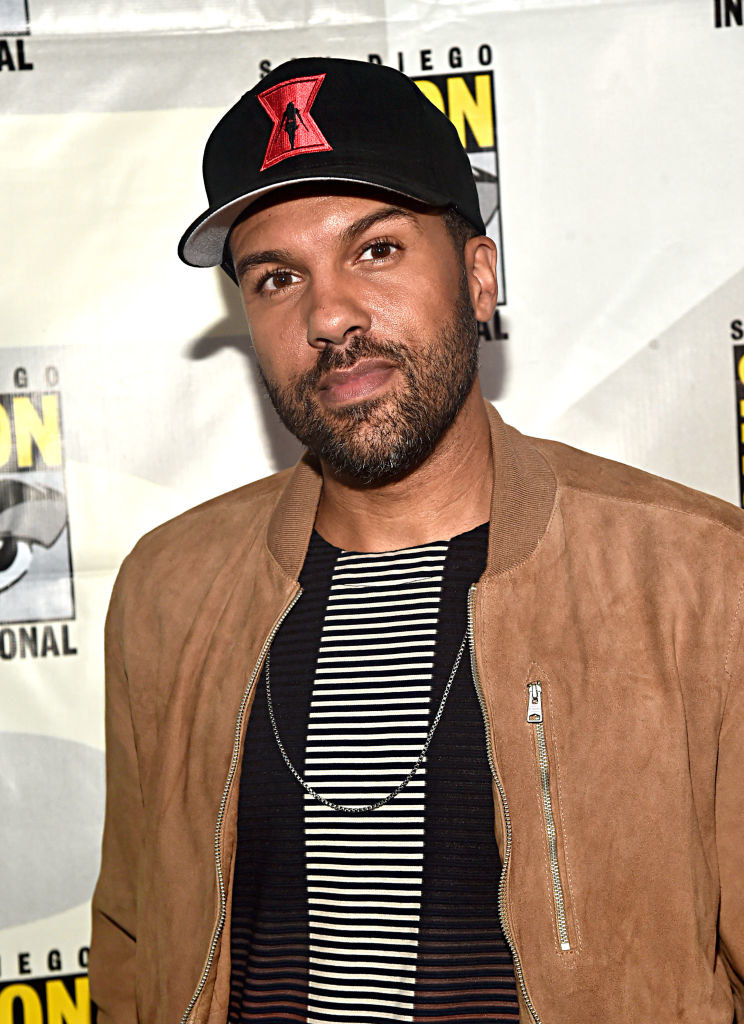 15.
In terms of Mason's relationship to Natasha, O.T. said that it's "complicated."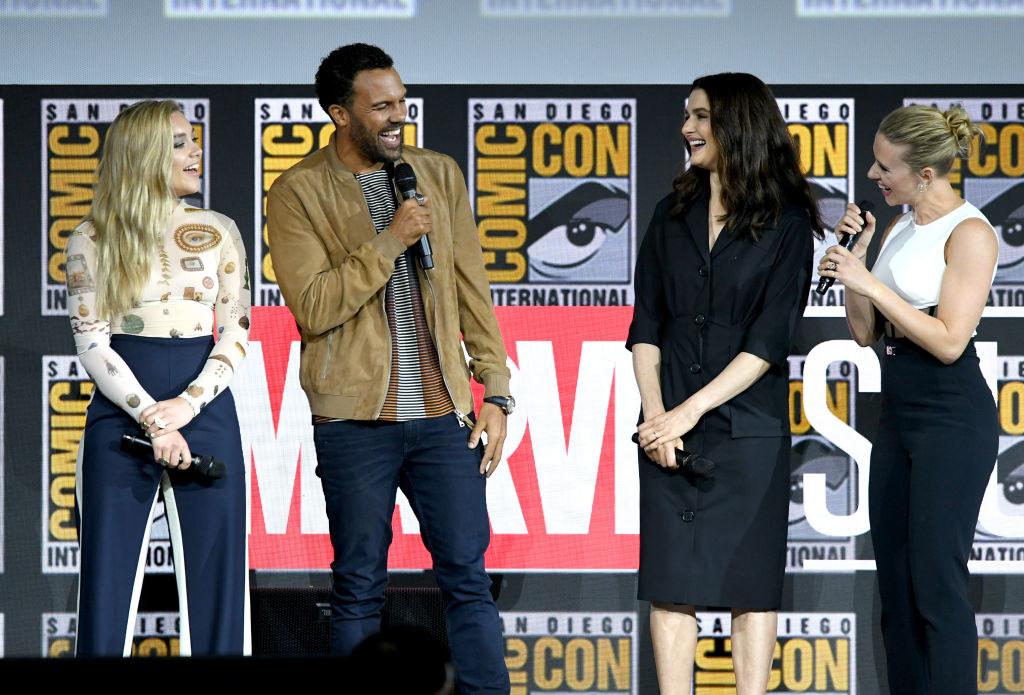 16.
And finally, Florence Pugh, who plays Yelena, said Black Widow is about "these amazing, broken, and powerful women."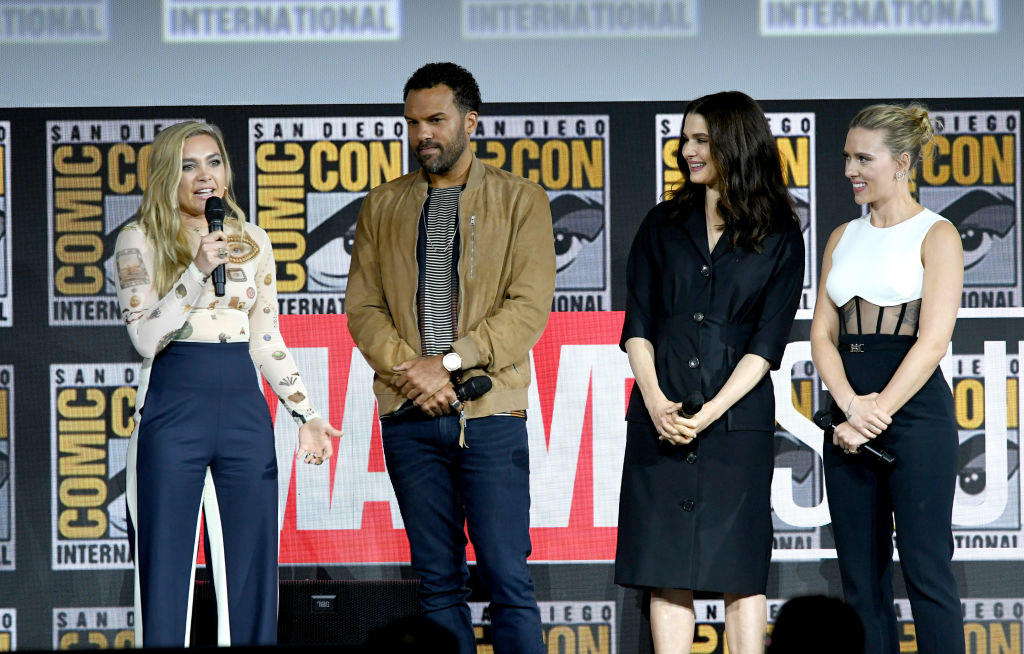 Black Widow is slated to hit theaters May 1, 2020.