"The Office" Cast Personally Responded To Billie Eilish's Request To Use A Clip From The Show In A Song
"And that's how you do the Scarn!"
So I think it's safe to say that The Office is one of the most beloved TV shows and that fans can't get enough of it.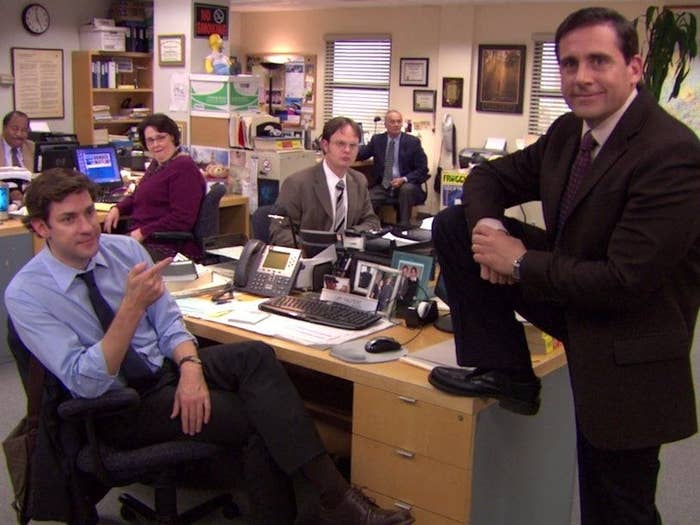 And the same goes for No. 1 Office fan and singer Billie Eilish, who has now taken her undying love for the series to the next level.
Billie's debut album, WHEN WE ALL FALL ASLEEP, WHERE DO WE GO?, features an incredible tribute to the episode "Threat Level Midnight."
On the song "my strange addiction," Billie actually samples part of the episode — you can hear Michael and Andy in the opening moments of the song.
Later on, you also hear Jim, Kelly, Kevin, and Ryan talking about Michael's movie Threat Level Midnight.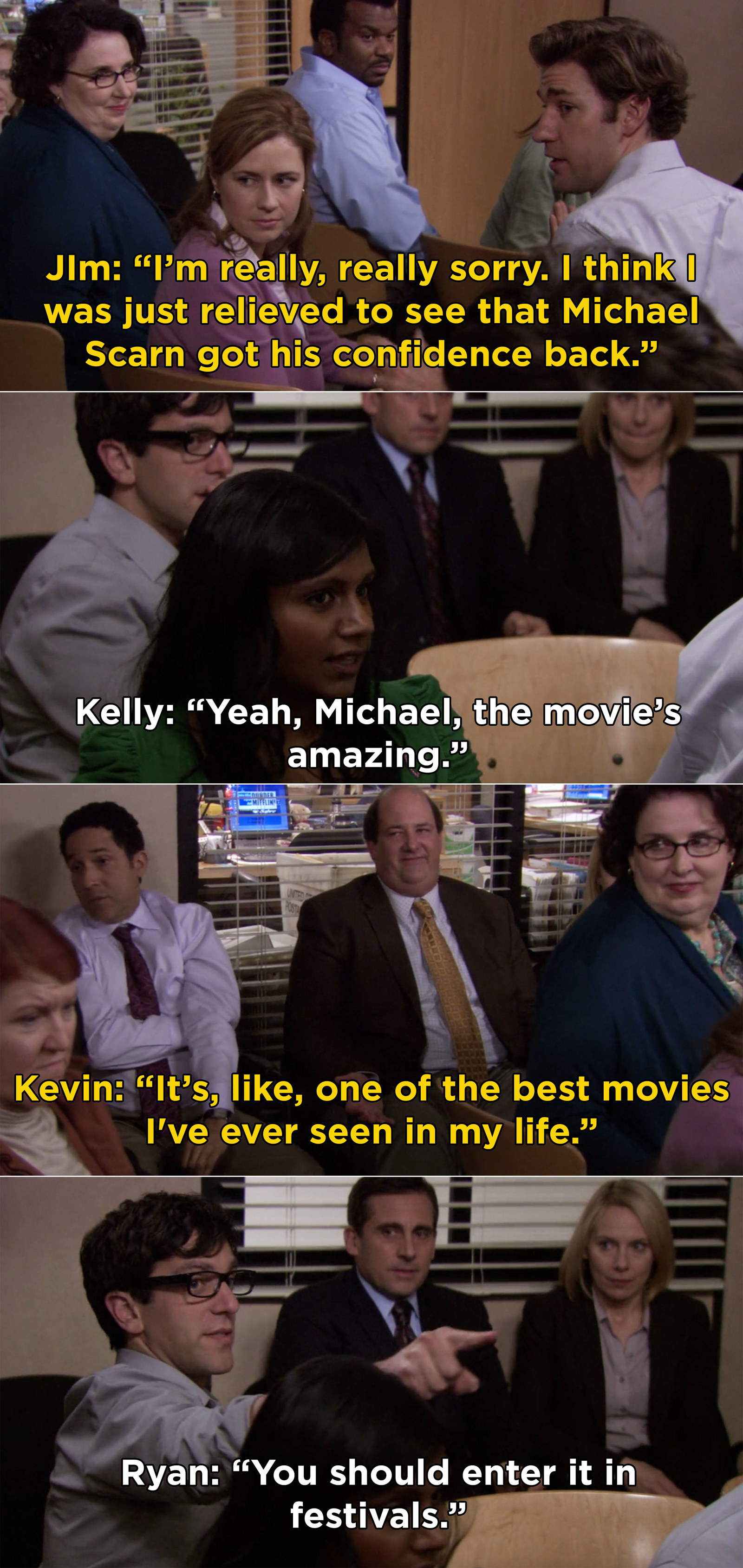 And then, the track ends with Michael asking Holly if she liked the movie.
So how did parts of "Threat Level Midnight" end up on one of the biggest albums of 2019?
In an interview with MTV News, Billie said that when they were writing the song, the beat reminded her of the "Scarn Dance."
So they put the audio into the track and reached out to the cast and producers of Season 7 to see if they could actually use it.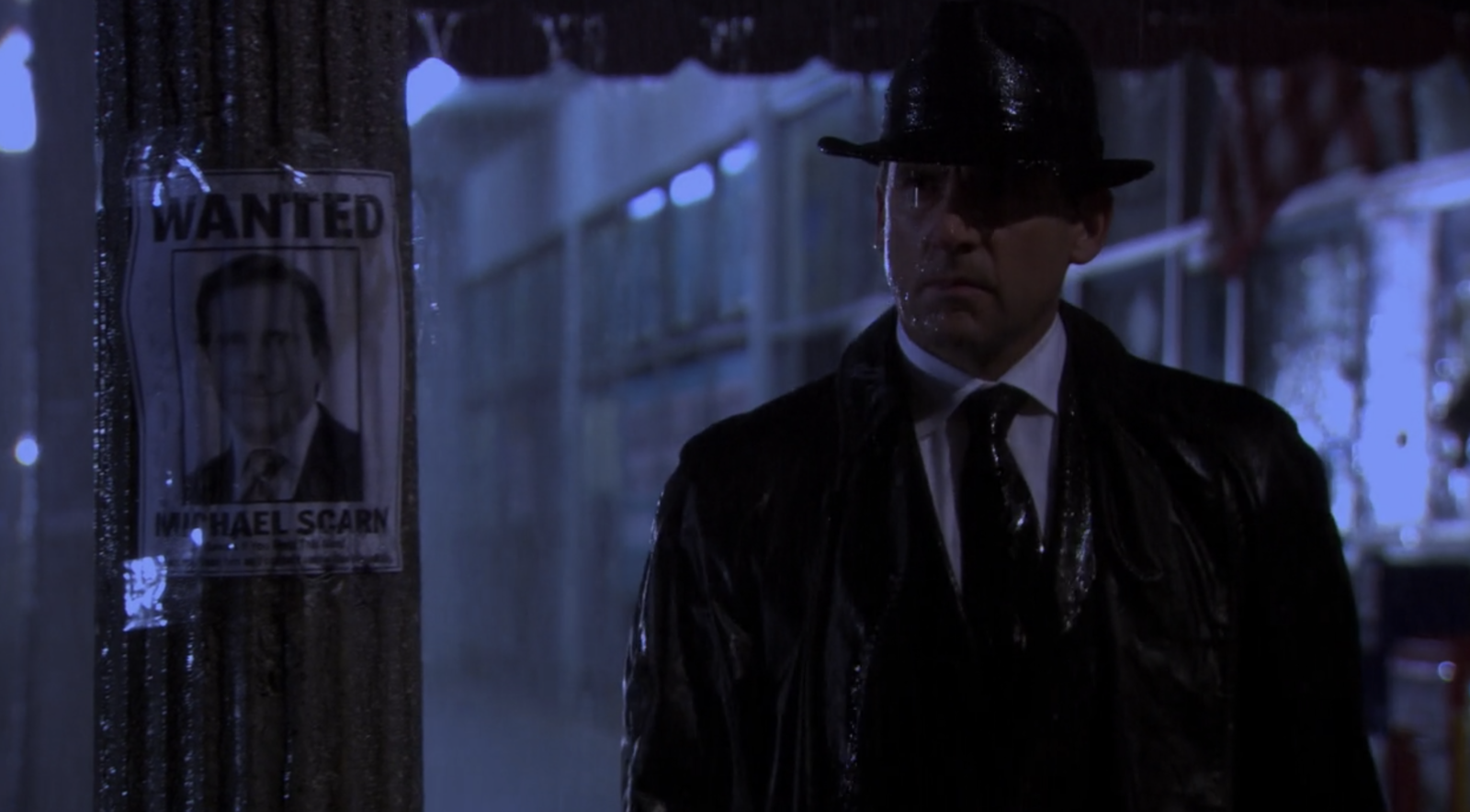 In an interview with Rolling Stone, BJ Novak revealed that the entire cast that's featured had to personally approve the use of it — meaning Steve Carell, John Krasinski, Mindy Kaling, Ed Helms, Brian Baumgartner, Amy Ryan, and BJ.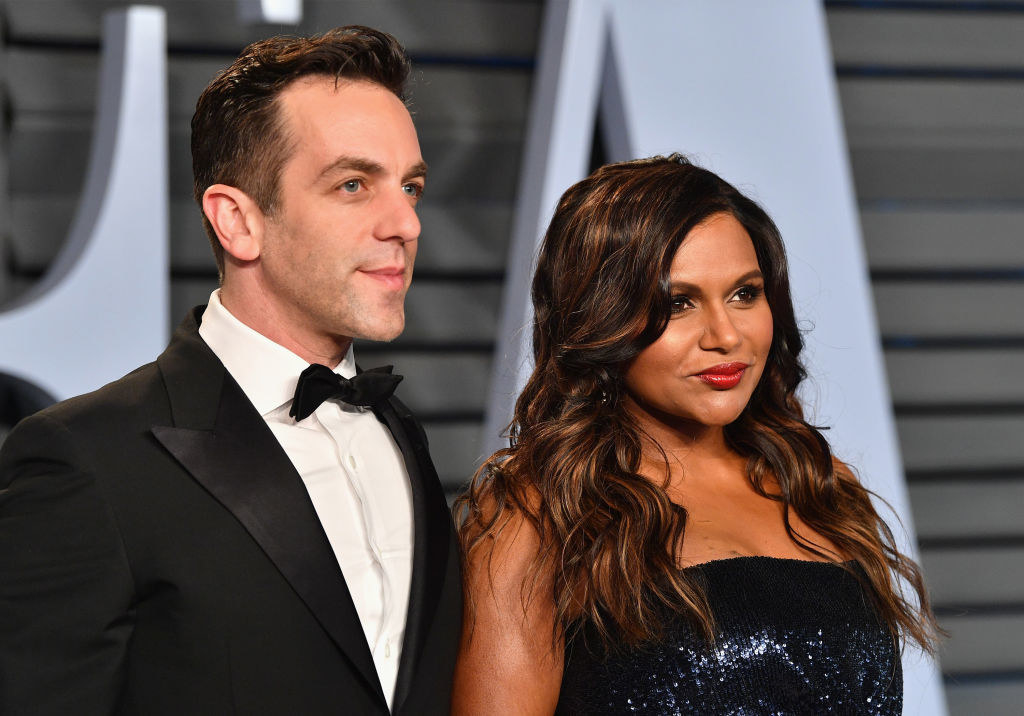 BJ added that being included on the song only enhances the episode now saying, "One of the funnier meta jokes is that, in Michael Scott's delusion, of course this would become sampled on a Number One album."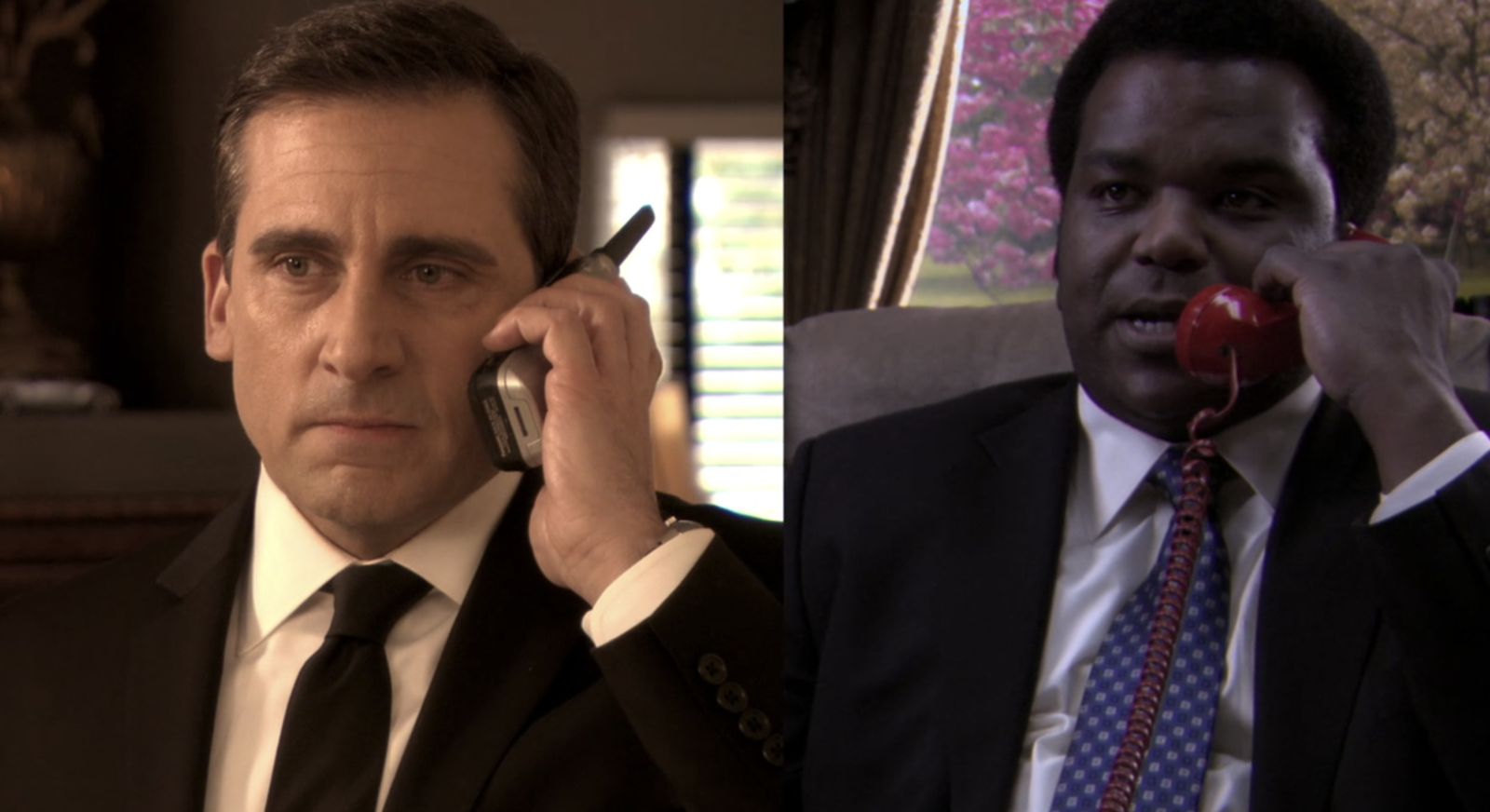 The Office song producer Eve Nelson, who wrote the "Scarn Dance," is a HUGE fan of Billie's and said, "I'm honored that I have anything to do with inspiring Billie Eilish."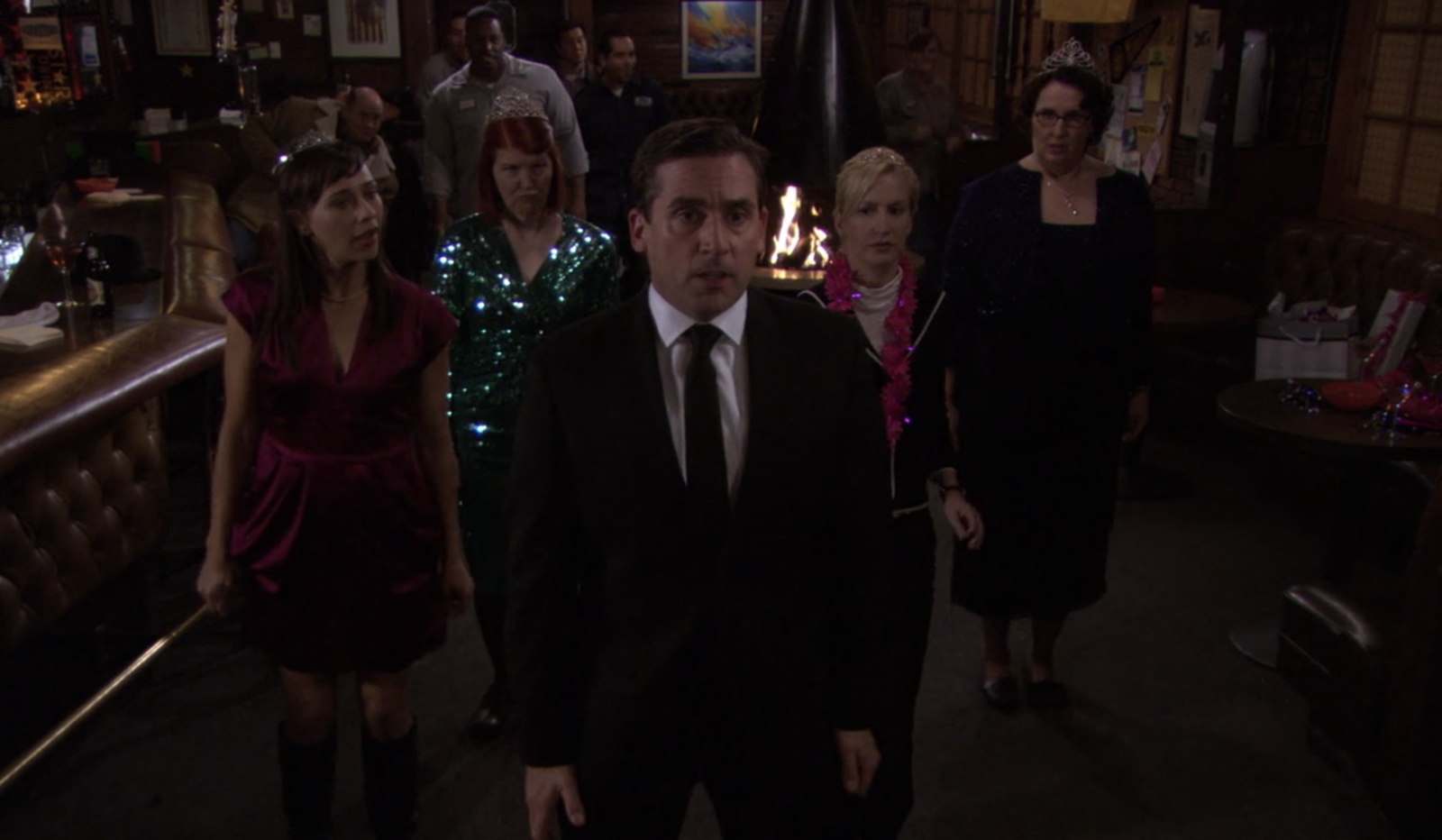 Of course, this isn't the first time Billie has incorporated her love for The Office into her music.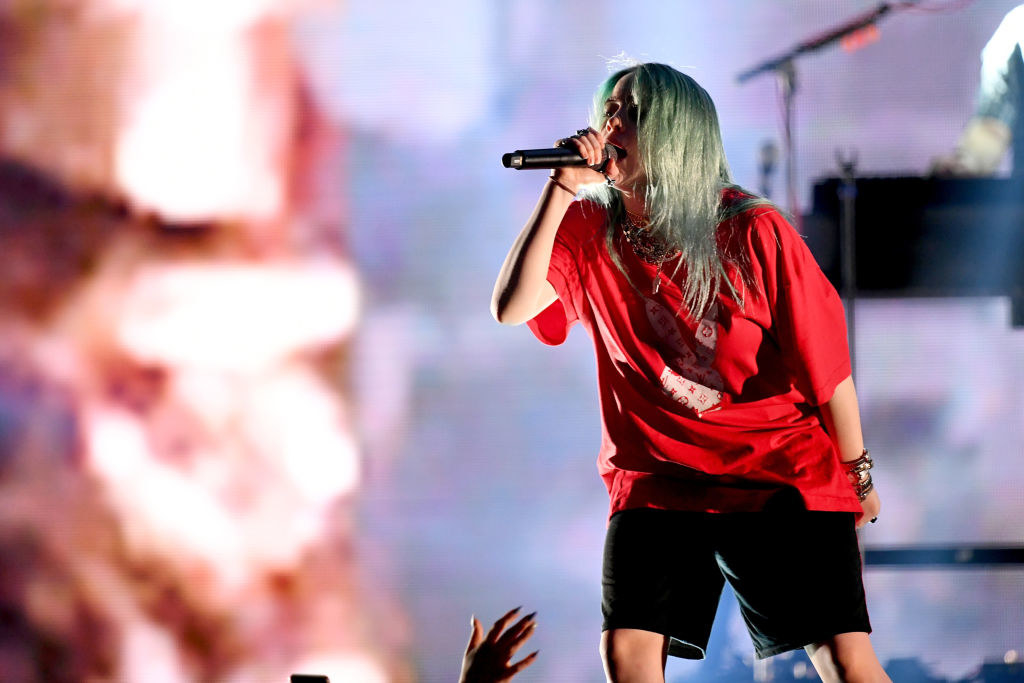 During her 2017 tour, Billie would play the theme song during her set.
So there you have it! If you need me, I'll be rewatching "Threat Level Midnight" and jamming out to "my strange addiction."