🚨Warning: There are MASSIVE spoilers ahead🚨
1.
When every single woman on Grey's Anatomy lined the hall to usher Abby, a sexual assault survivor, into surgery.
2.
On Russian Doll, when Nadia literally couldn't make it down the stairs without dying.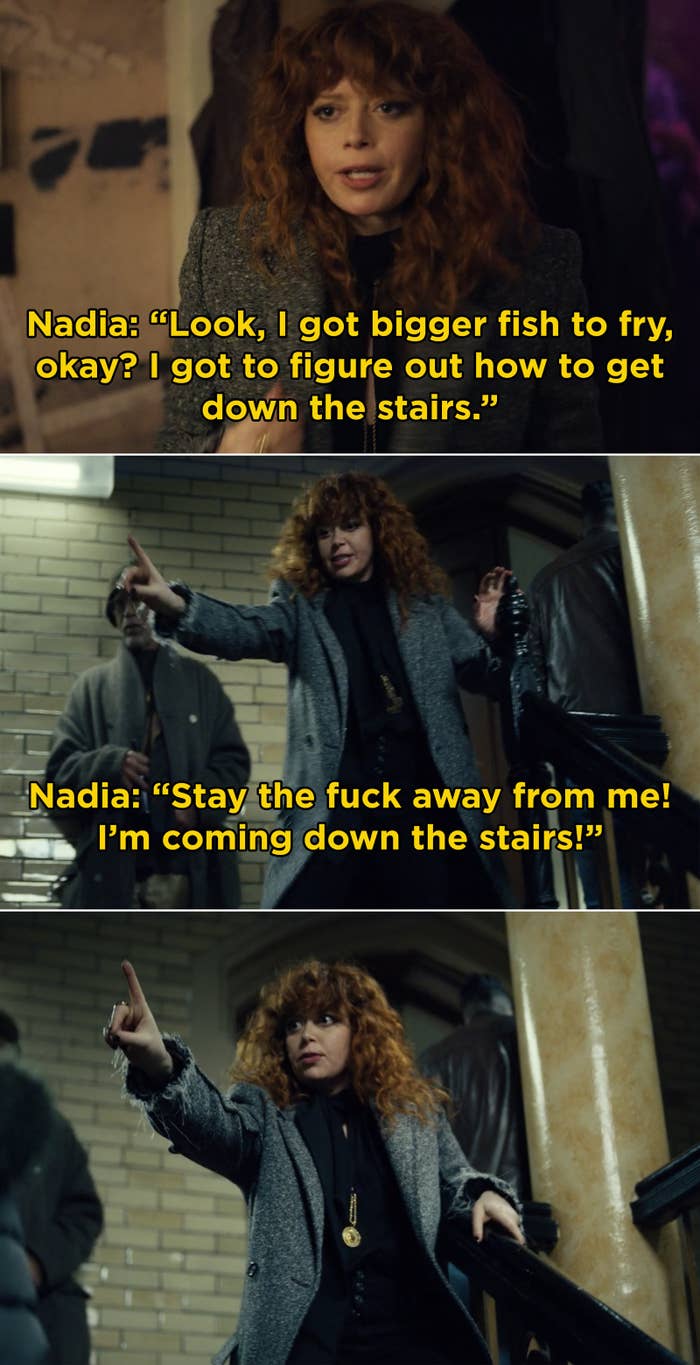 3.
On Supernatural, when Dean and Sam summoned their dad John Winchester from 2003 and eventually had to bid an emotional goodbye to him once again.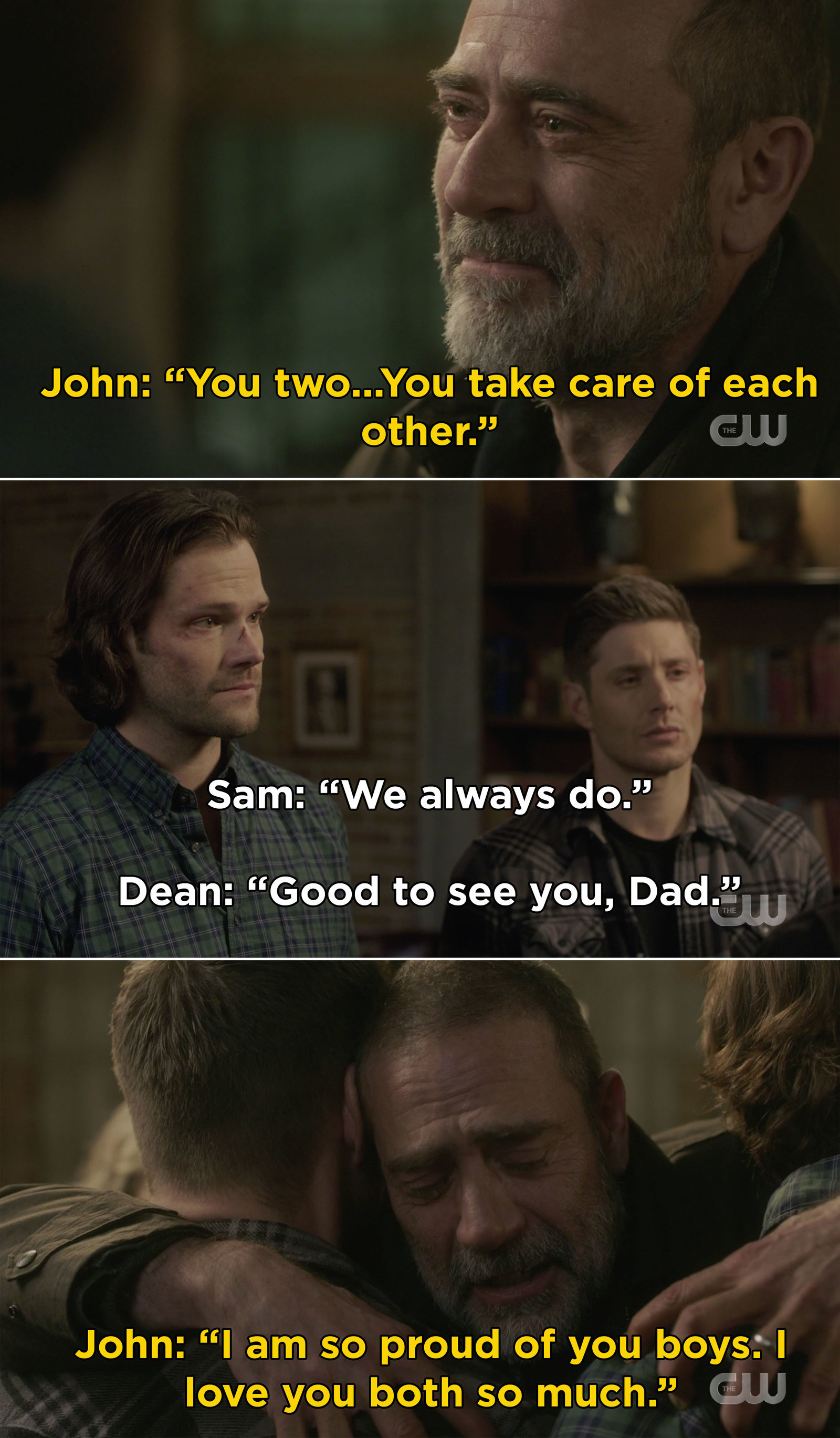 4.
On Game of Thrones, when Arya finally vanquished the Night King.
5.
On Fleabag, when the Hot Priest noticed Fleabag breaking the fourth-wall.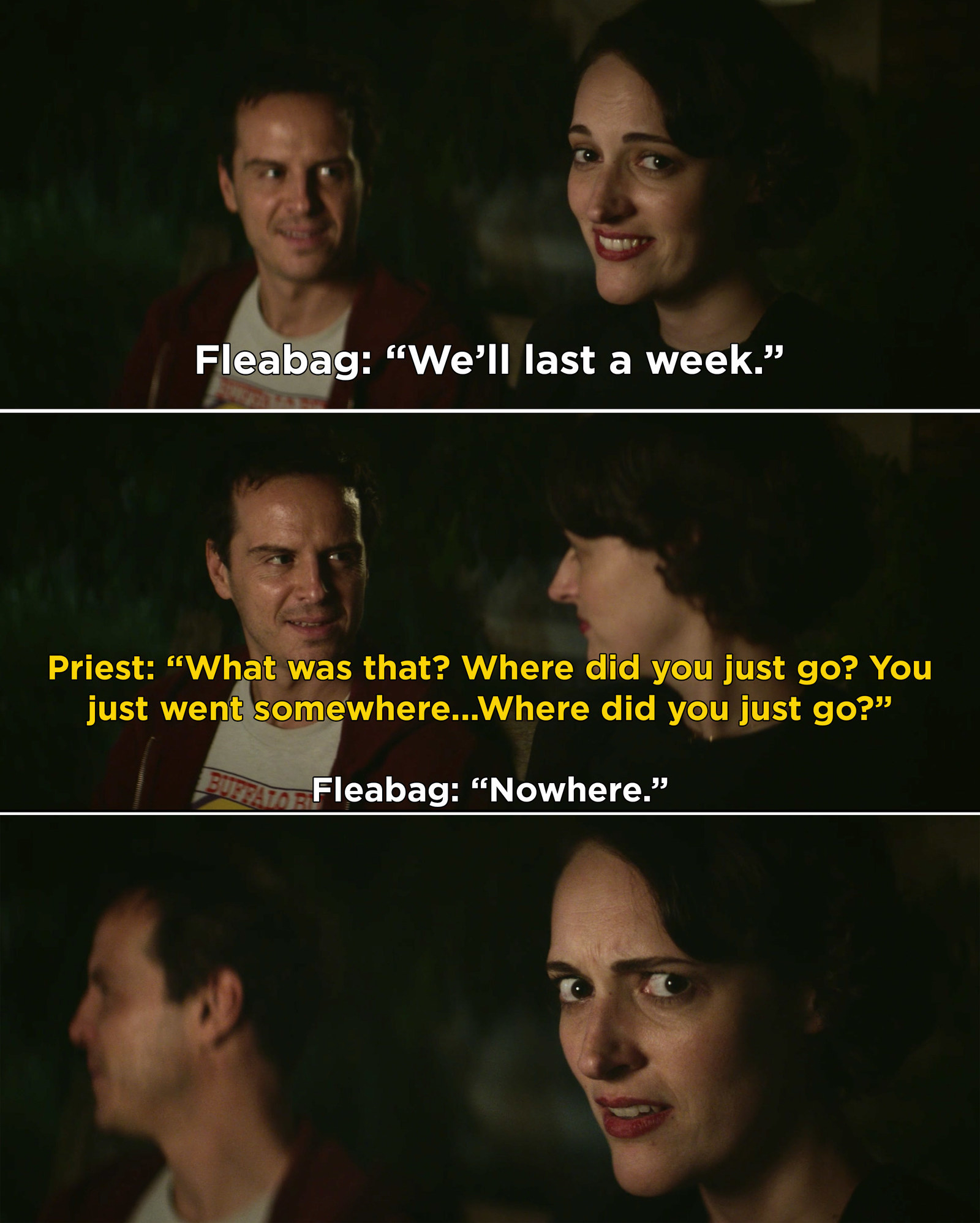 6.
When Cyrus came out to his friend Jonah on Andi Mack, marking the first time the phrase "I'm gay" was said on Disney Channel.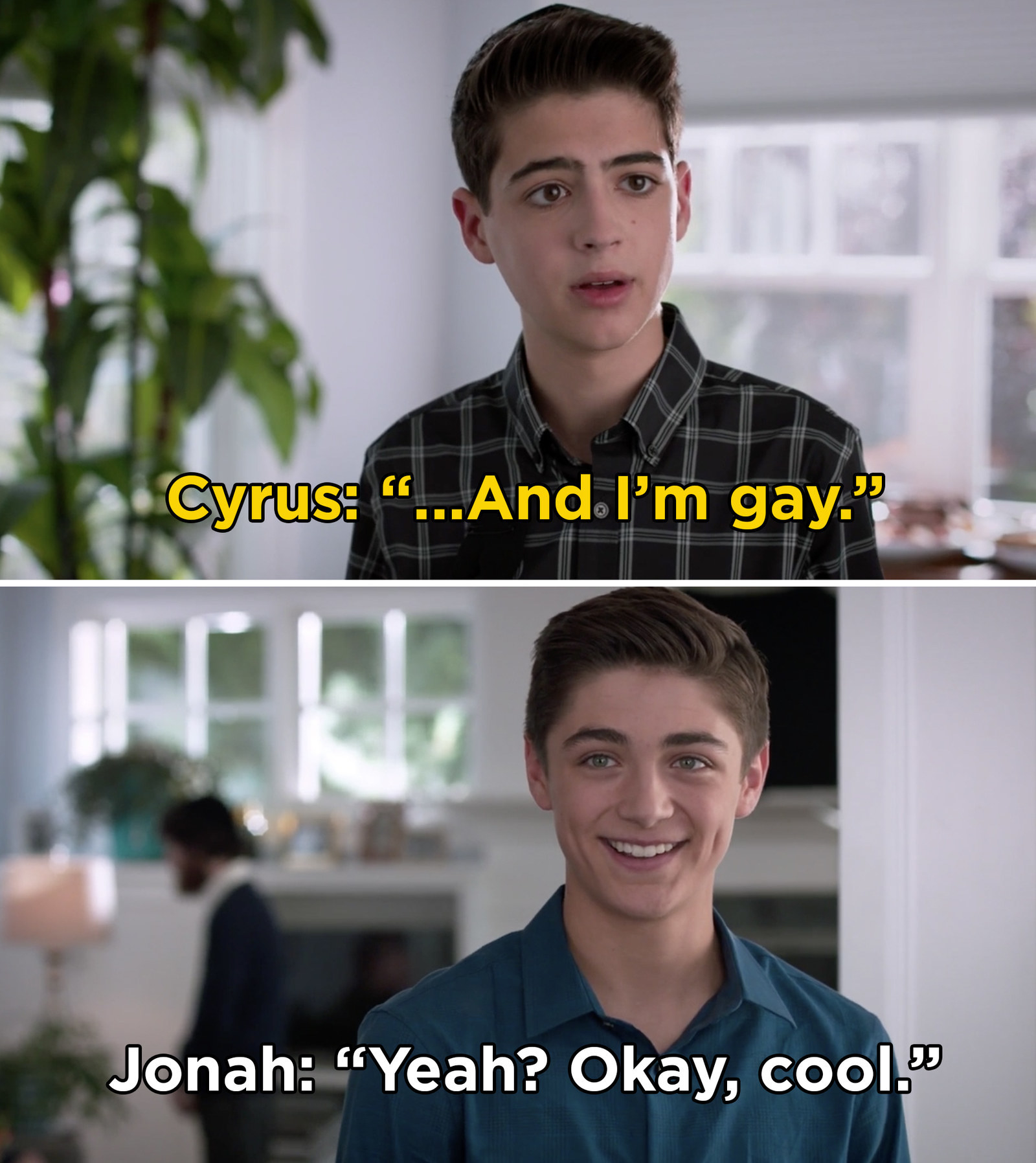 7.
On The Good Place, when Eleanor and Chidi relived all of their moments together before Chidi lost his memories.
8.
On the Veep series finale, when Selina set up Gary to take the fall with the FBI so that she could secure the presidential nomination.
9.
When Amy opened up about an issue with her old captain on Brooklyn Nine-Nine.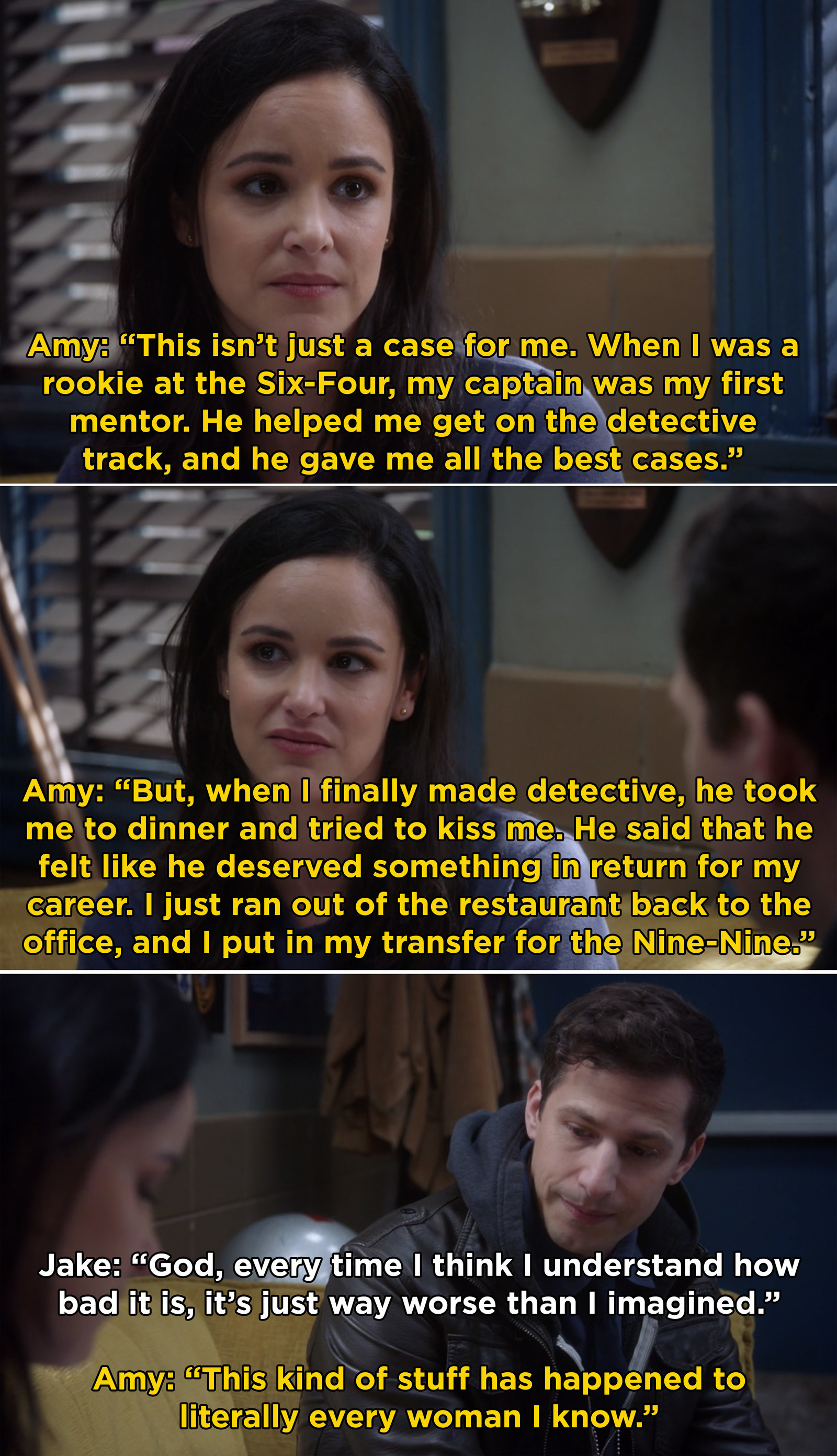 10.
On Stranger Things, Billy heartbreakingly tried to fight the Mind Flayer's control while he was captured by Max and the rest of the gang.
12.
On When They See Us, when the boys were read their guilty verdicts in court.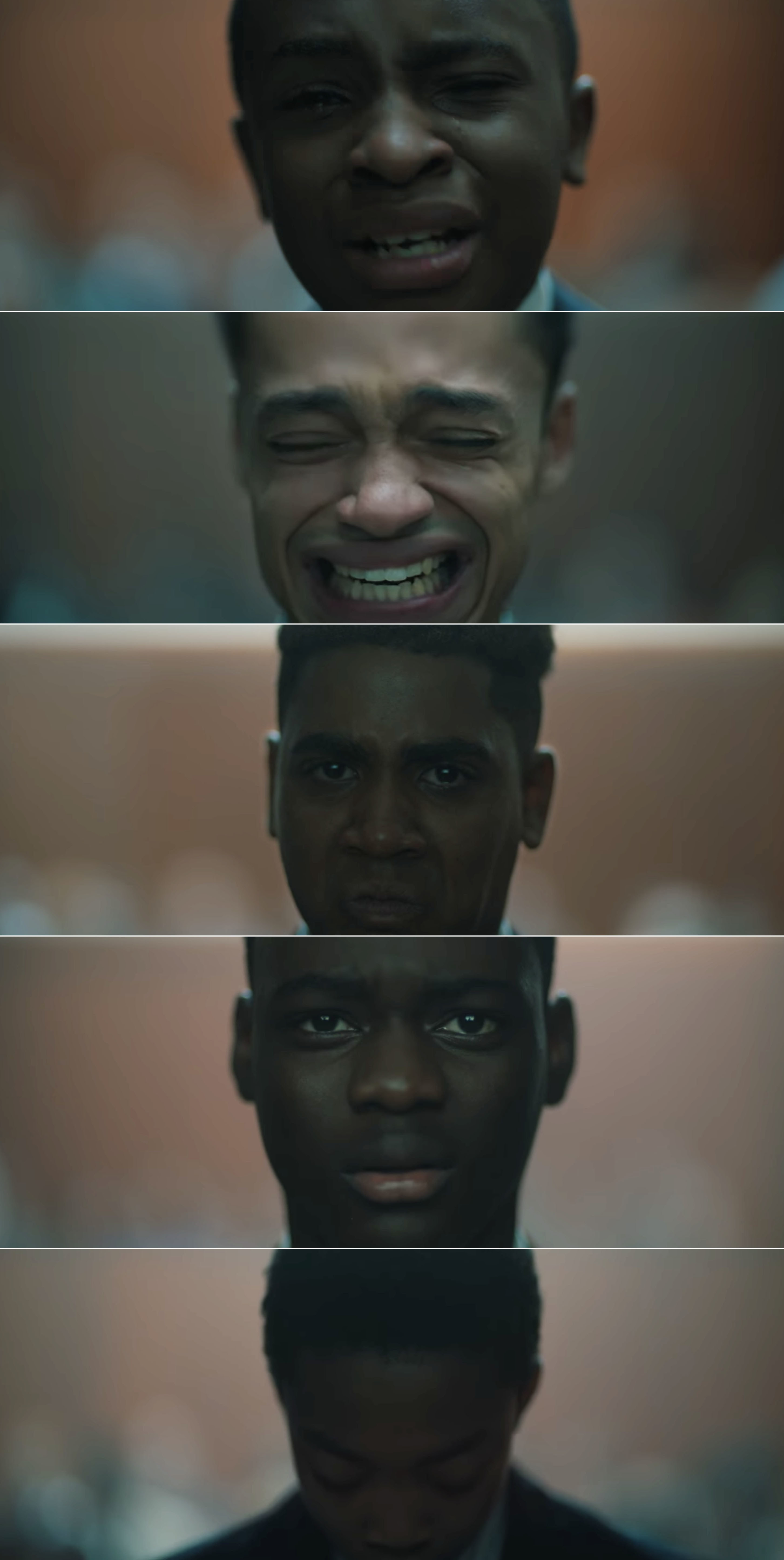 13.
On Dead to Me, when Jen learned that Judy was responsible for her husband's death.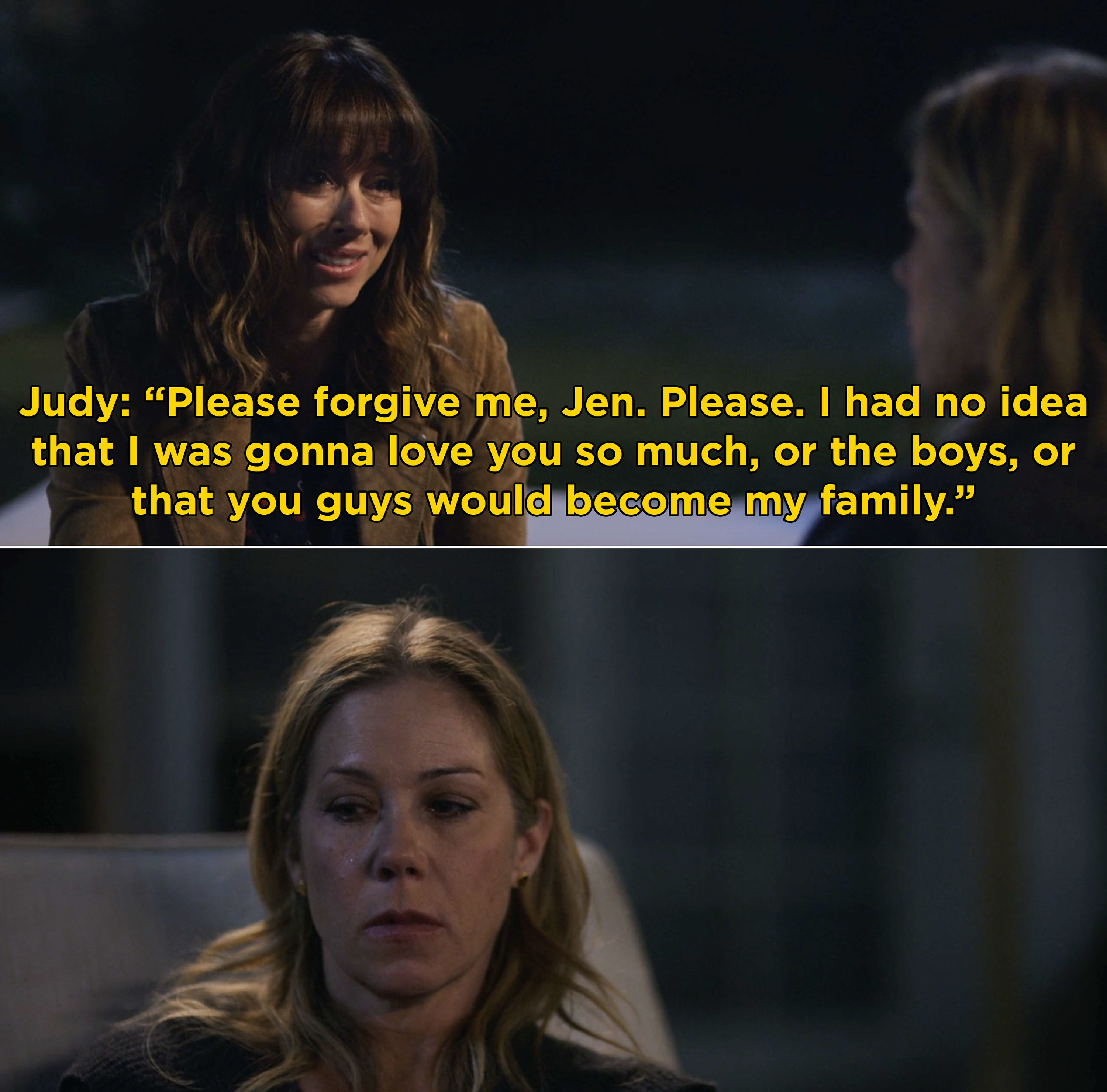 14.
On Chernobyl, when Valery Legasov gave his testimony at the the IAEA in Vienna about the damage that Chernobyl caused.
15.
On The Big Bang Theory series finale, when Amy and Sheldon won a Nobel Prize in physics.
16.
On One Day At A Time, when Schneider broke his sobriety and was worried that Penelope would never trust him again.
17.
Also on One Day At A Time, when the family had an open and honest conversation about consensual sex after Alex posted some inappropriate photos on Instagram.
18.
When Barry was attacked and has to fight Lily on Barry.
19.
On On My Block, when Ruby dealt with surviving getting shot and talked about how it changed his outlook on life.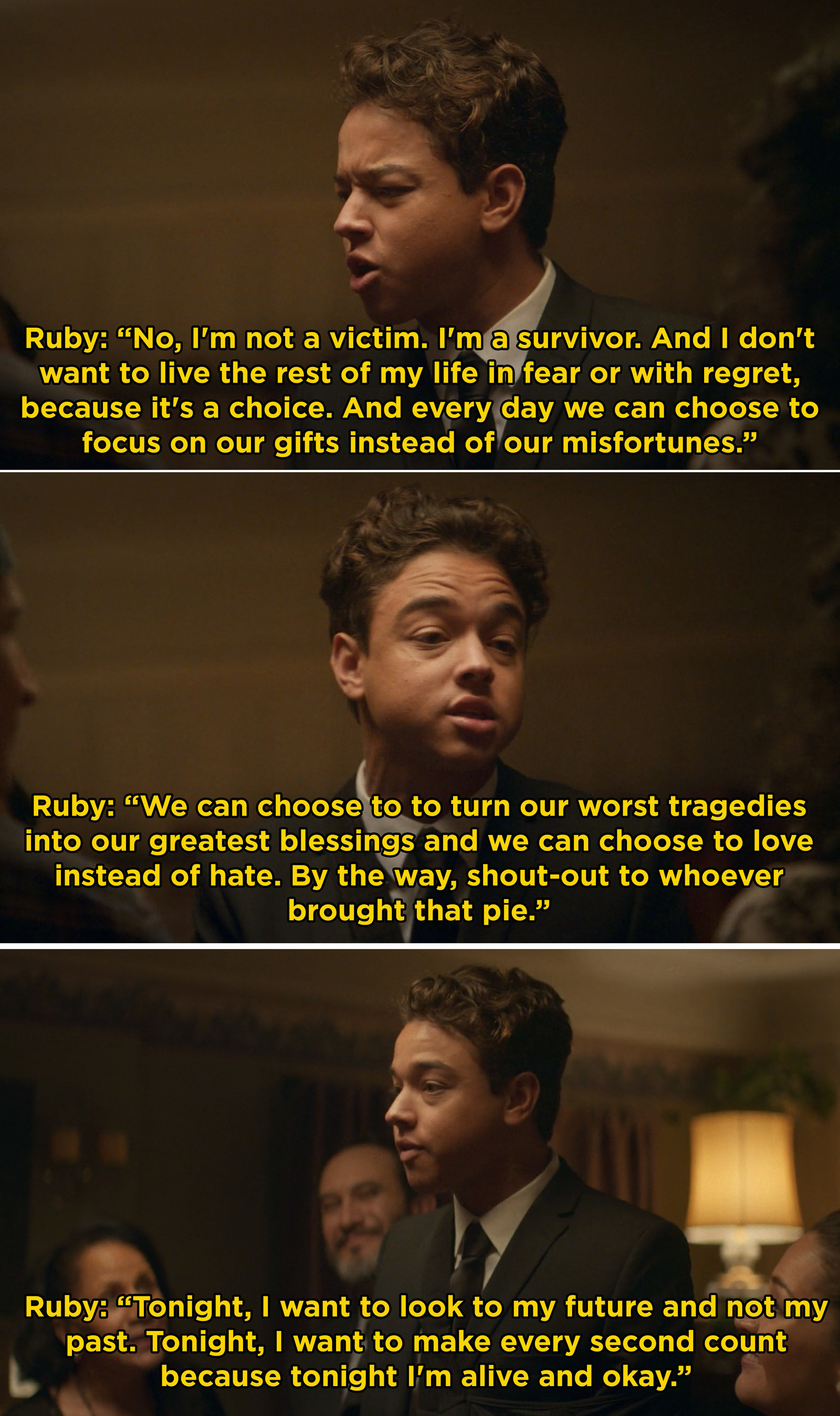 21.
On Jane the Virgin, when Gina Rodriguez delivered a BRILLIANT, single take, nearly 10-minute monologue as Jane came to terms with Michael's reappearance.
22.
Also on the Jane the Virgin series finale, when the Narrator revealed that he's actually a grown-up Mateo and he's been telling his mom's story the entire time.
24.
On Superstore, when ICE arrived at Cloud 9 and heartbreakingly arrested Mateo.
25.
On Fosse/Verdon, when Gwen stood up to Bob while workshopping Chicago.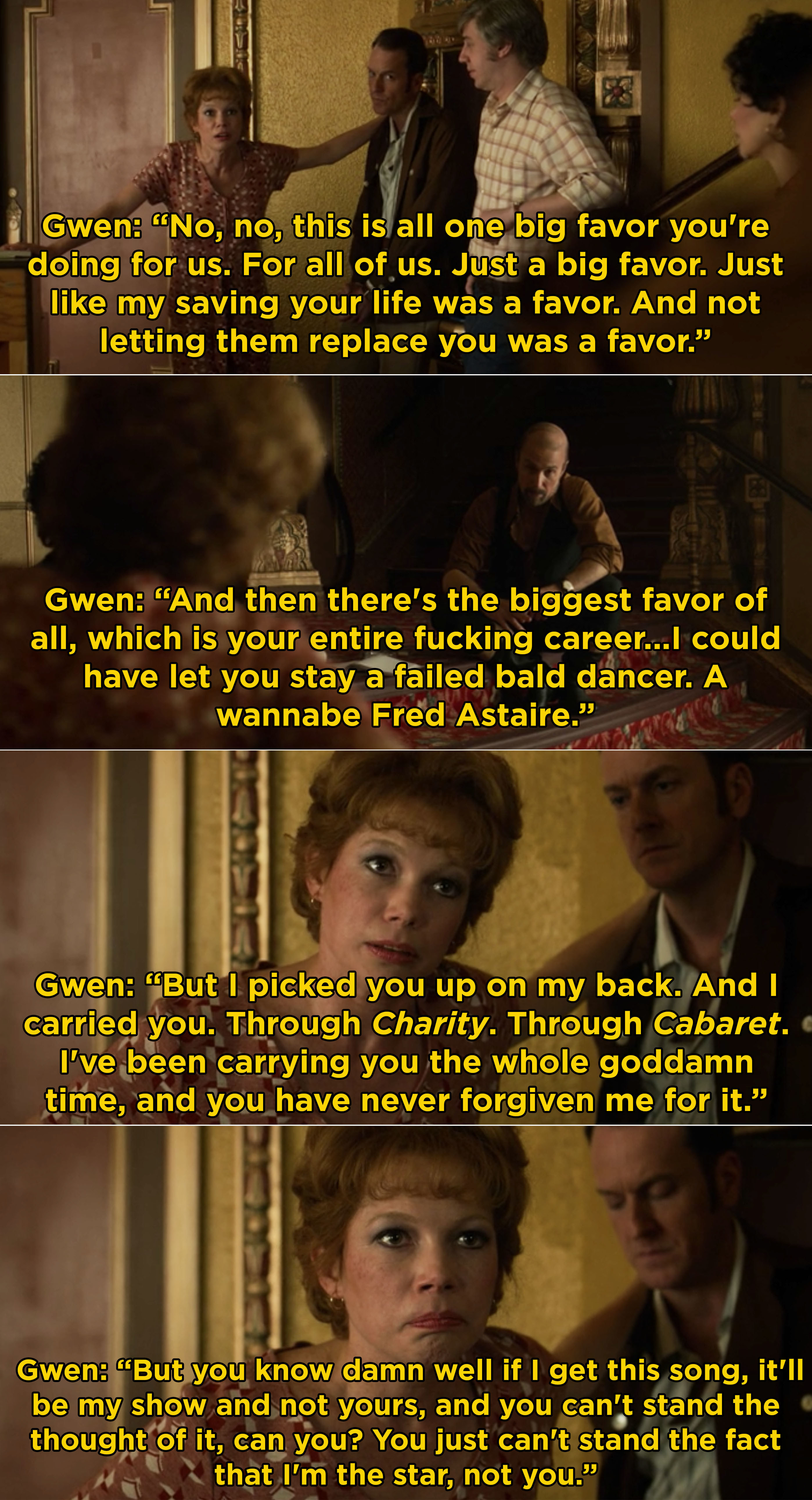 26.
On Big Little Lies, when Renata delivered this iconic line after facing the possibility of being broke.
27.
On Killing Eve, when Eve and Villanelle went head-to-head and it ended with Villanelle seemingly shooting Eve.

28.
On This Is Us, when Beth talked to her father in her childhood home and assured him that she's living a full and happy life.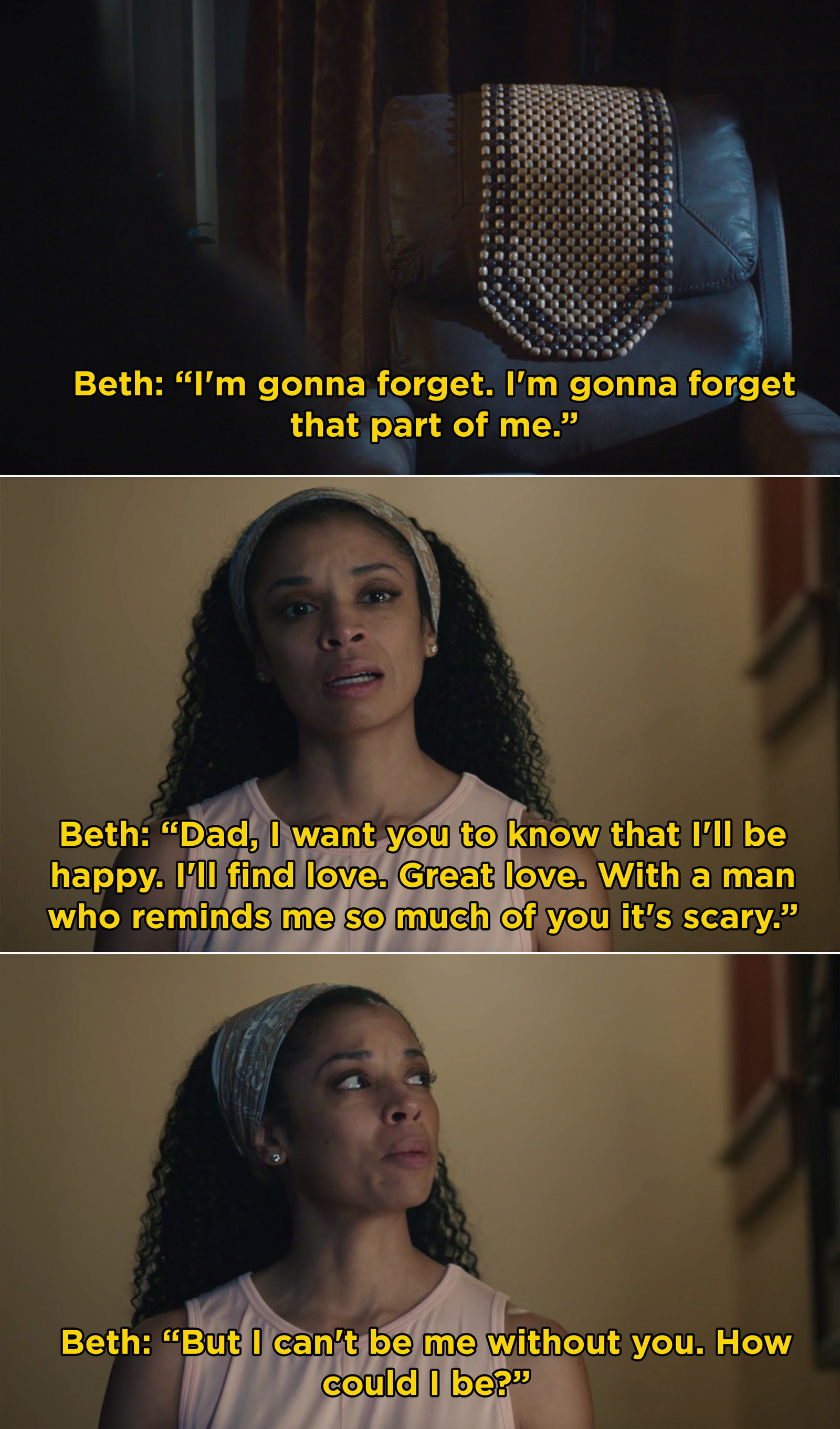 29.
On The Magicians, when Quentin shockingly sacrificed himself in order to save his friends and officially vanquish The Monster.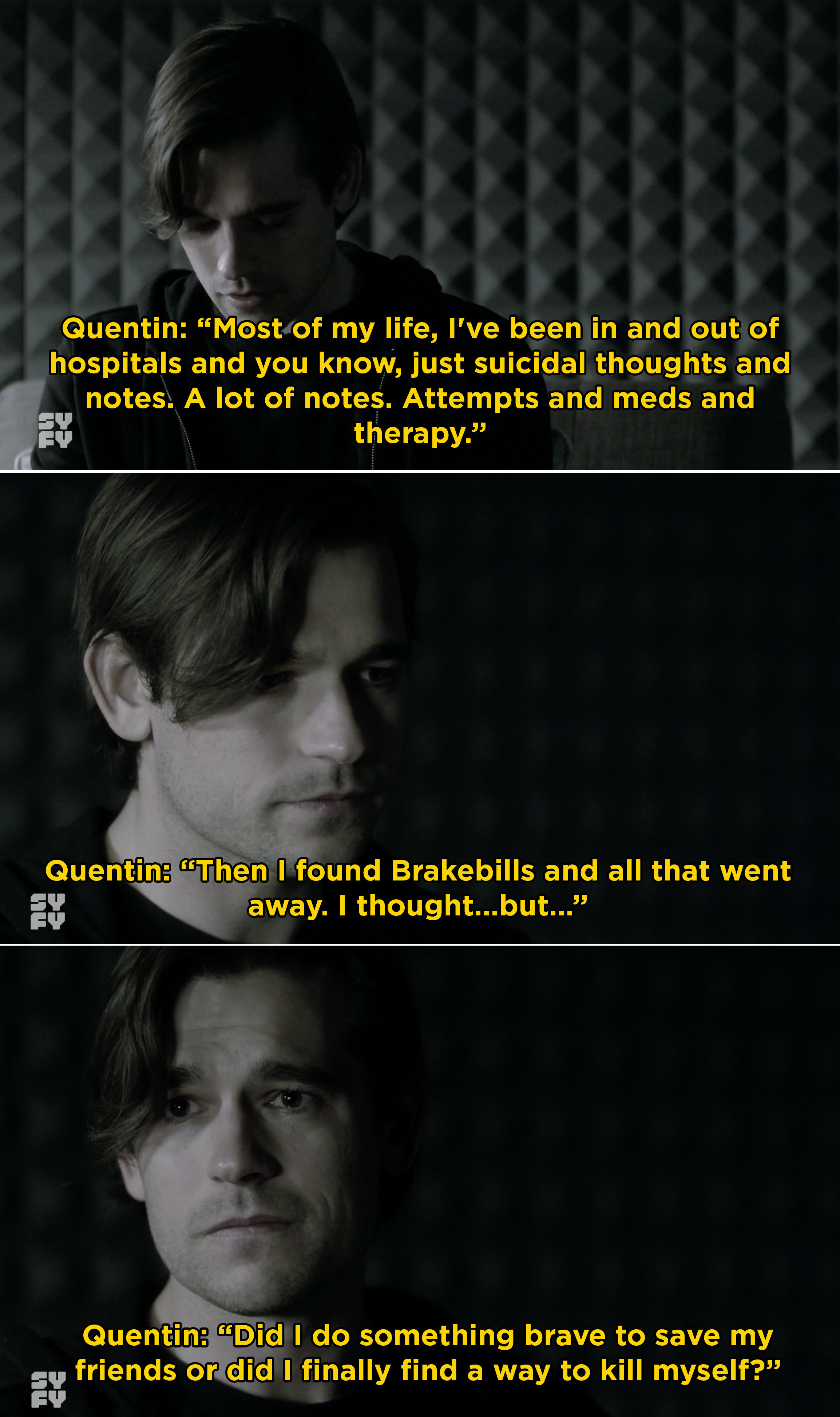 30.
On The Act, when Gypsy Rose and Nick go through with killing Dee Dee.
31.
On Lucifer, when Chloe and Lucifer finally got together right before Lucifer was sent back to hell.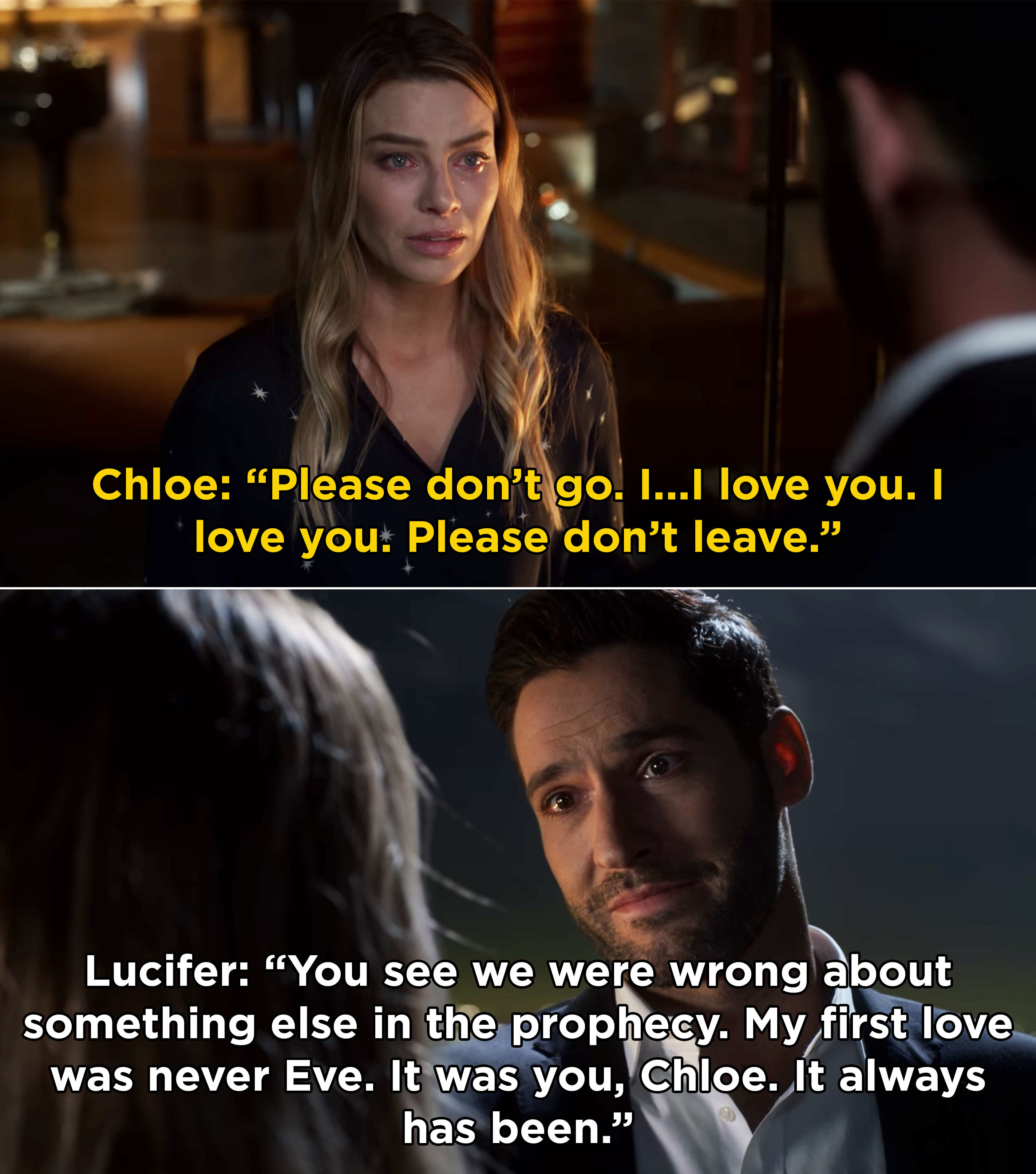 32.
On Riverdale, when Betty, Archie, and Veronica were seen holding Jughead's bloody beanie in a flash forward.
33.
On Arrow, when Oliver and Felicity said goodbye to each other after the Monitor returned and took Oliver with him.
34.
On the Shadowhunters series finale, when Clary was banished and lost her memories of the shadow world after killing Jonathan.
35.
Also on Shadowhunters, when Magnus and Alec officially got married.
36.
When Annie attended the Fat Babe Pool Party on Shrill.
37.
On Orange Is the New Black, when Taystee contemplated attempting suicide while serving her life sentence.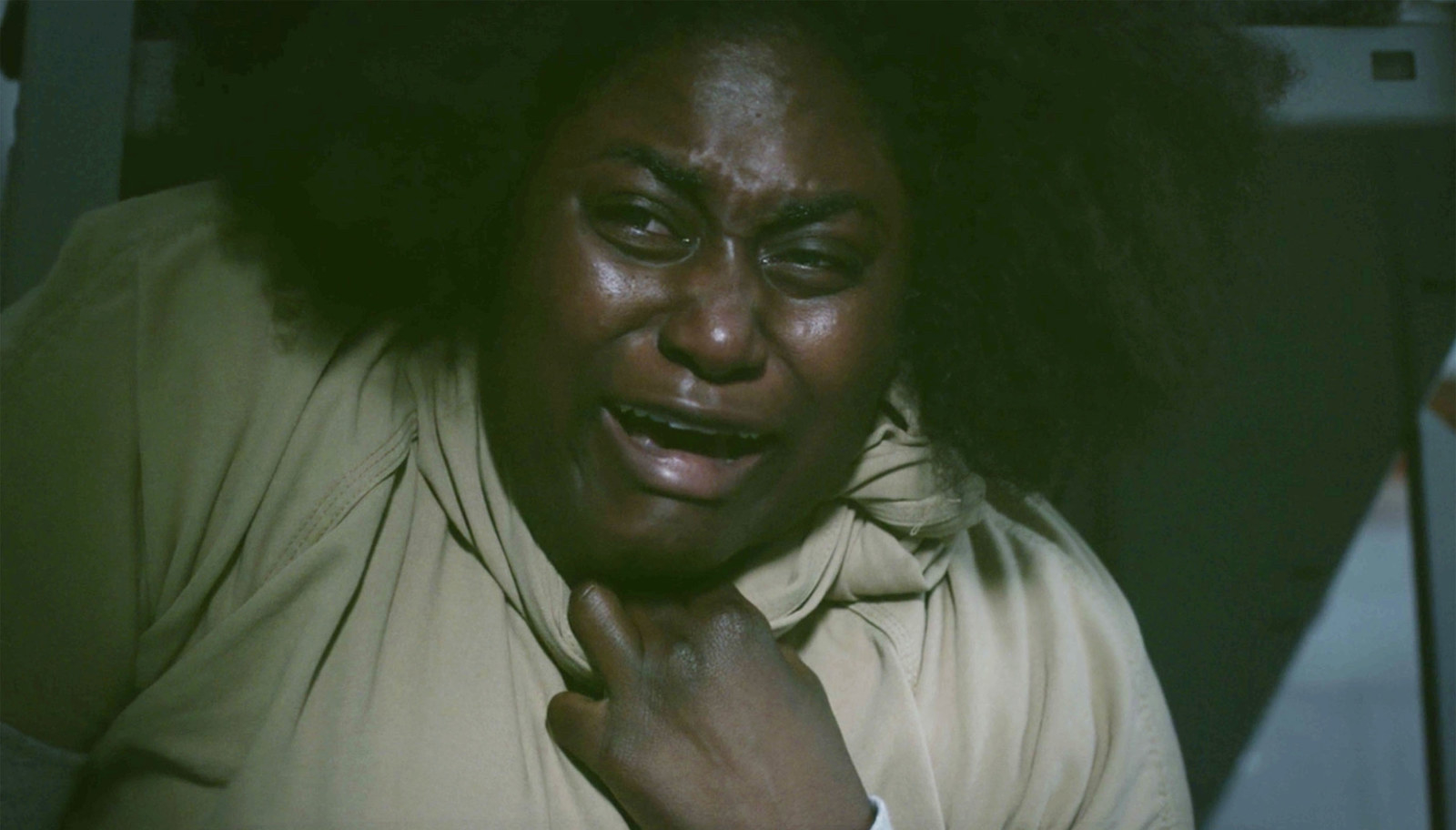 38.
On Legacies, when Hope sacrificed herself to stop Malivore and erased herself from existence.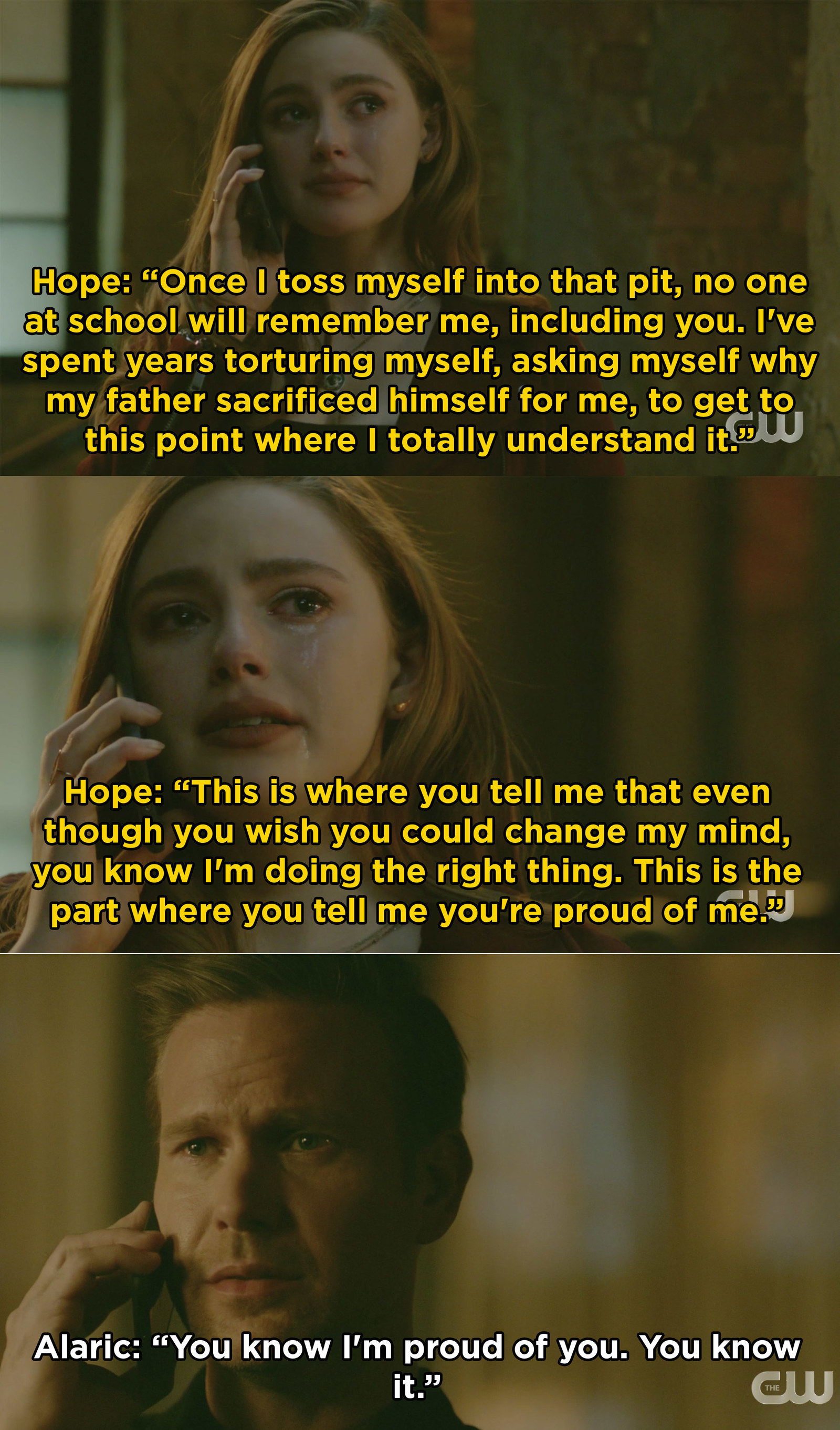 39.
On Veronica Mars, when Logan died in an explosion right after he finally married Veronica.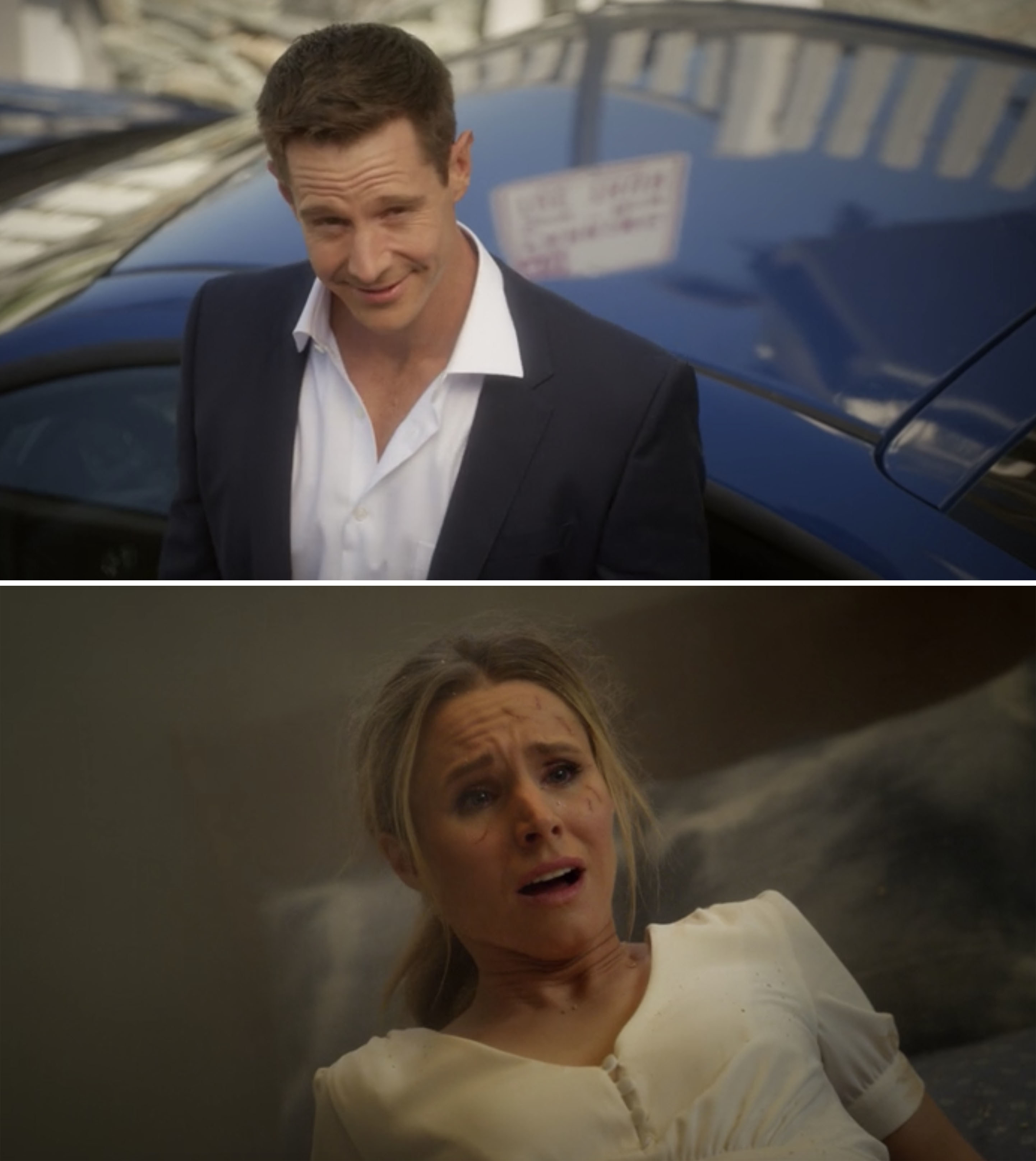 40.
When Rebecca realized that she didn't need a perfect romantic love story to make her happy on Crazy Ex-Girlfriend.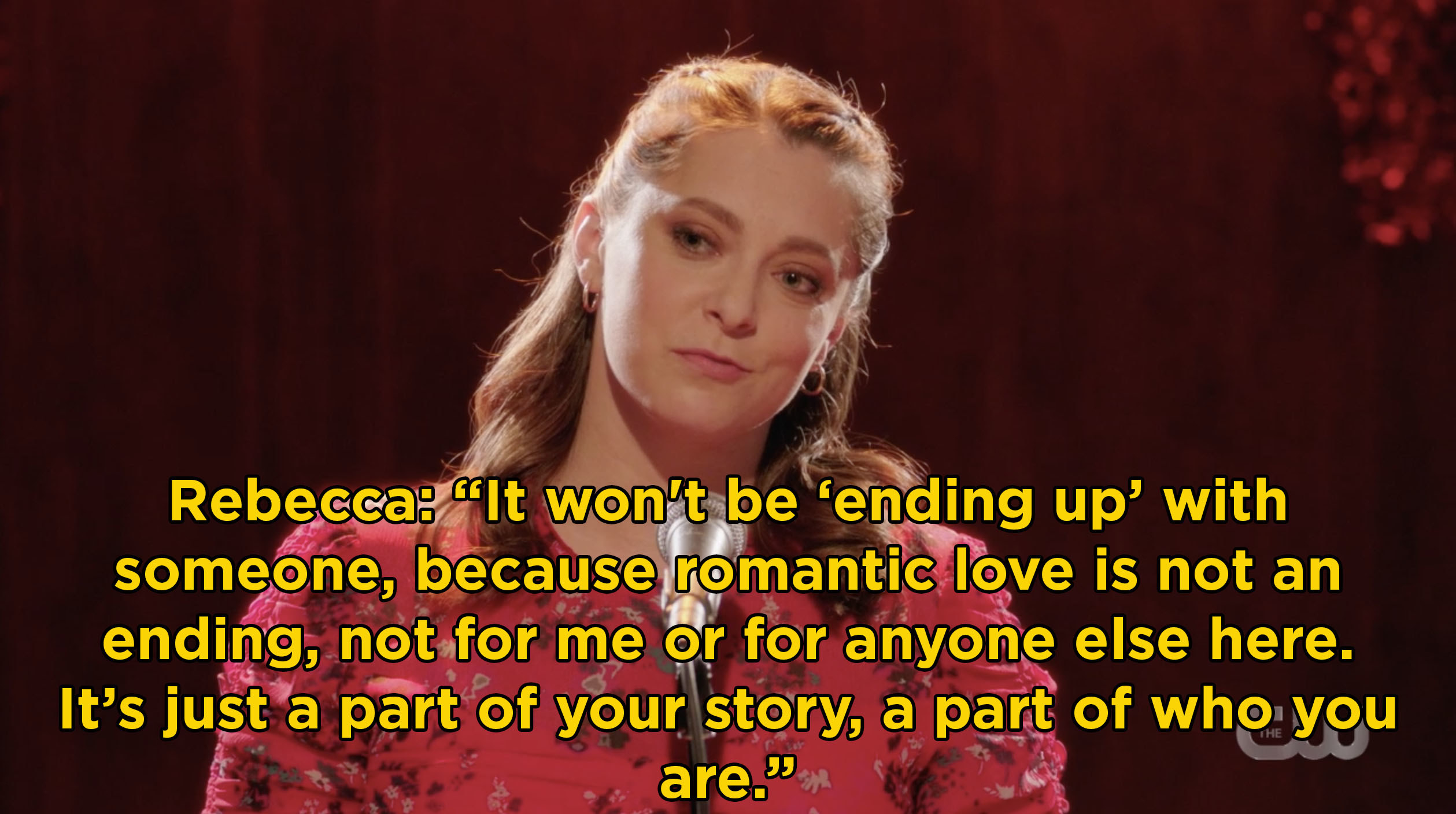 41.
On Younger, when Diana finally learned the truth about Liza's age.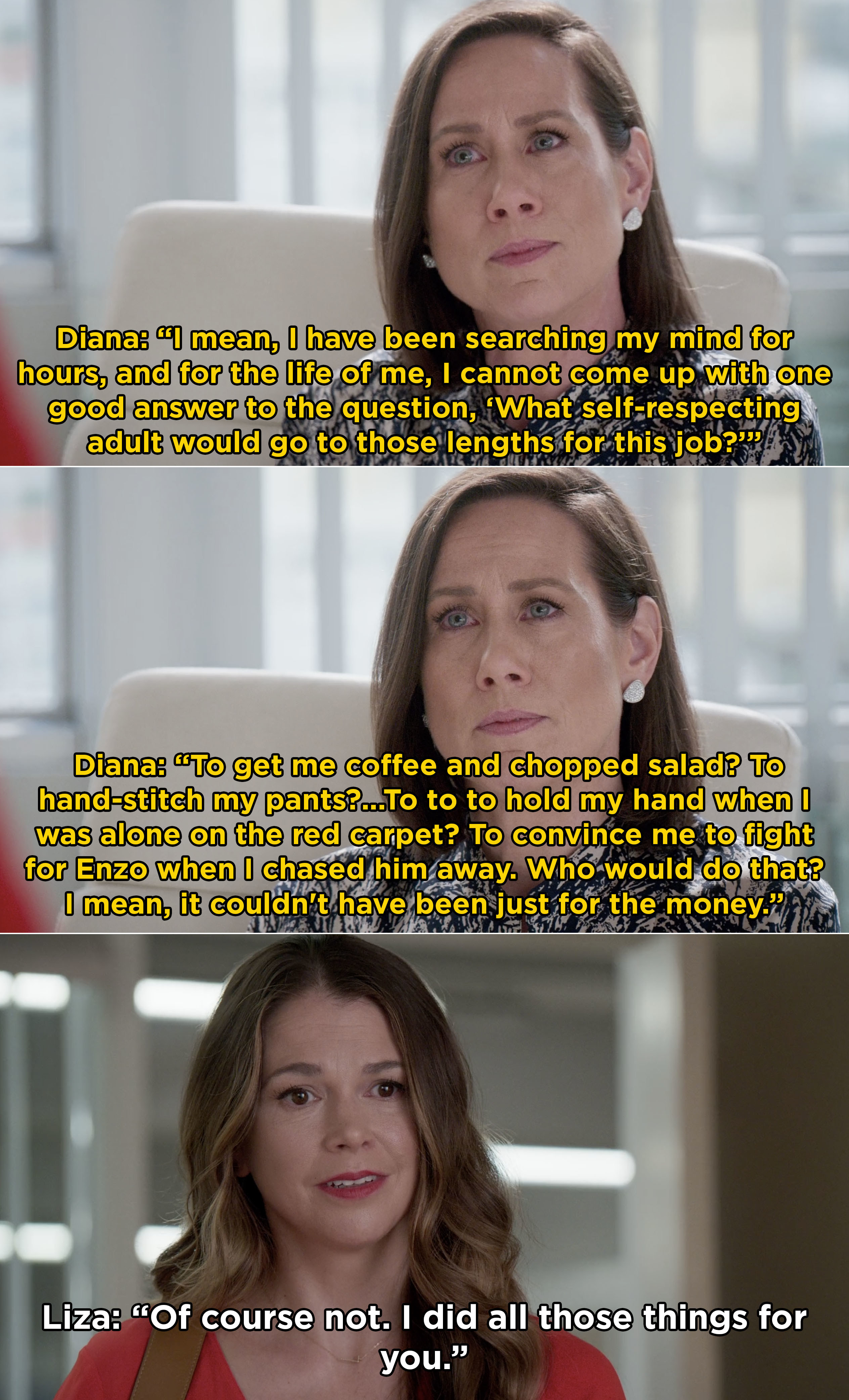 42.
On Good Girls, Beth shot and (seemingly) killed Rio after he took Agent Turner hostage.
43.
When Harvey and Donna finally got together on Suits after flirting for literally 123 episodes.
44.
When Ann returned to Halifax and told Anne that she would marry her on Gentleman Jack.
45.
And finally, on Supergirl, when Lex revealed to Lena that Kara is actually Supergirl.
What have been your favorite TV moments of 2019 so far? Tell us in the comments below!