There are a ton of memorable "I love you" TV scenes, but somehow there is nothing more romantic than a character saying "I love you," just without using those exact words. So, here are some iconic TV couple moments that don't feature those three words:
🚨There are obviously some MASSIVE spoilers ahead!🚨
1.
On Schitt's Creek, when Patrick serenaded David with "Simply the Best."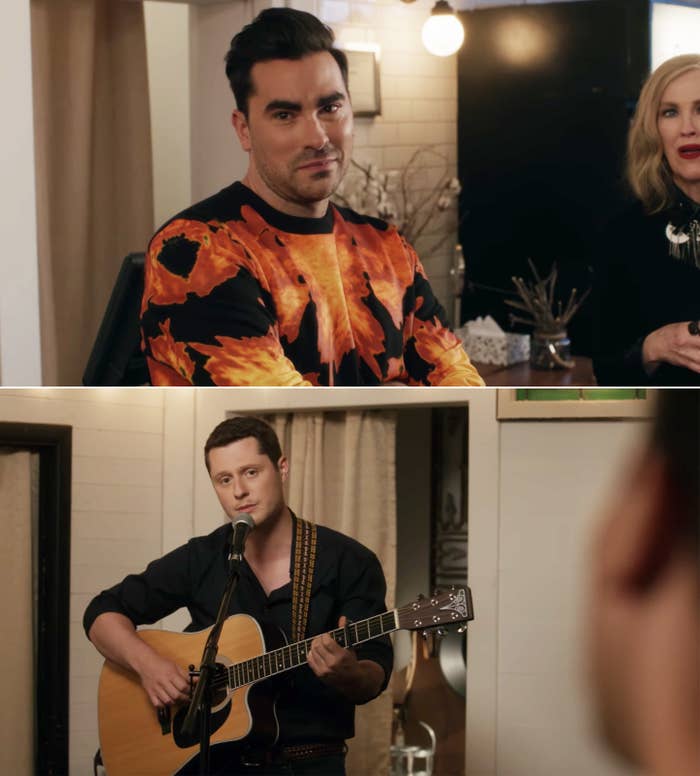 2.
On Gilmore Girls, when Jess looked up how far away Yale was from Stars Hollow.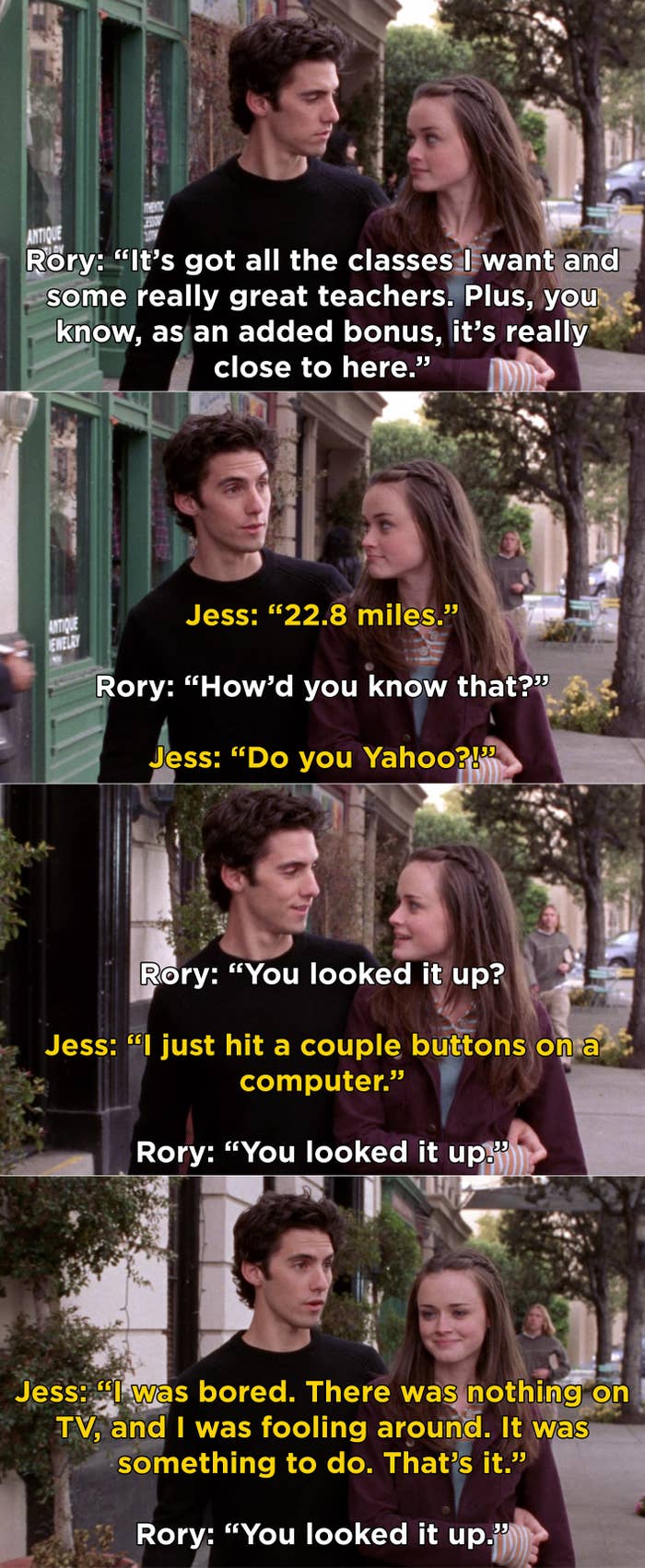 3.
On Grey's Anatomy, when Meredith built Derek a house made out of candles.

4.
Also on Grey's Anatomy, when Mark told Lexie that she didn't break him, she put him back together.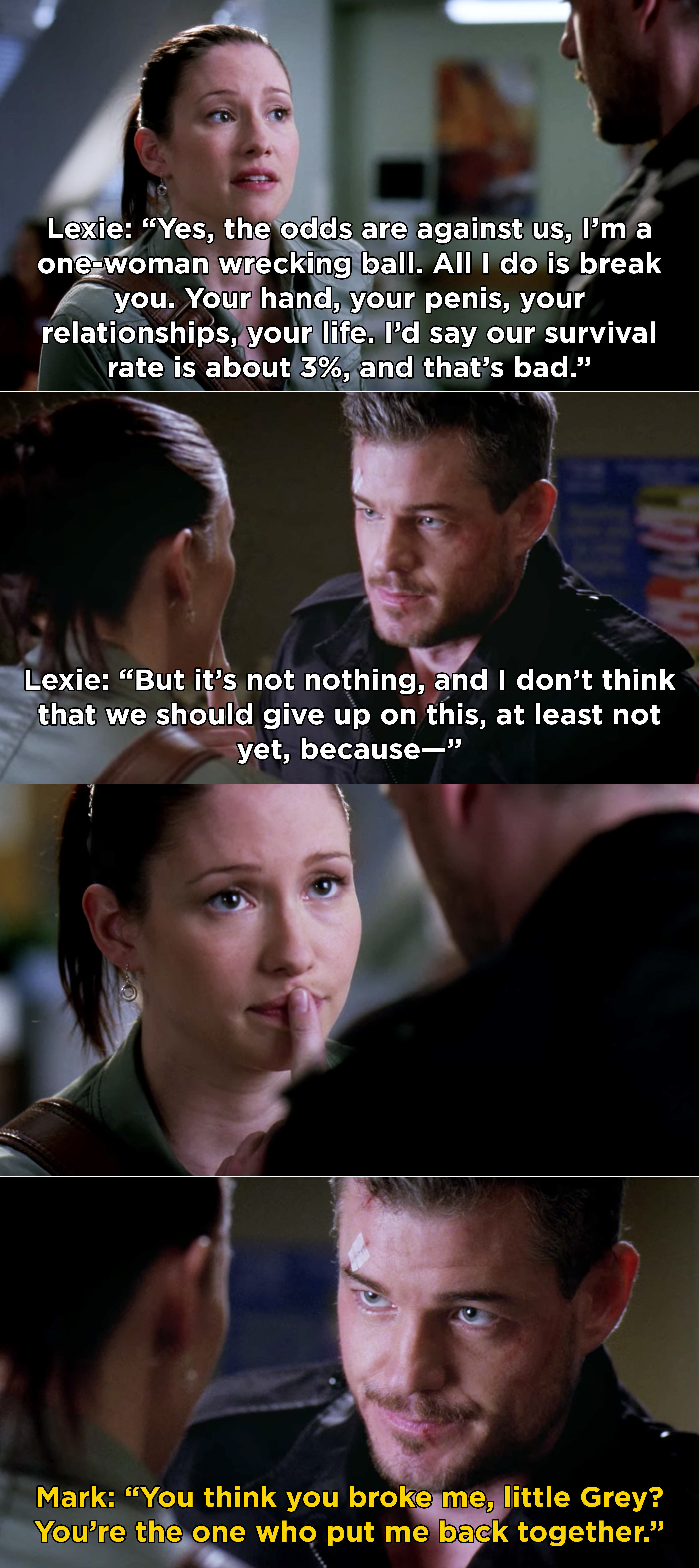 5.
On This Is Us, when Randall told Beth that her voice was his favorite sound of all time.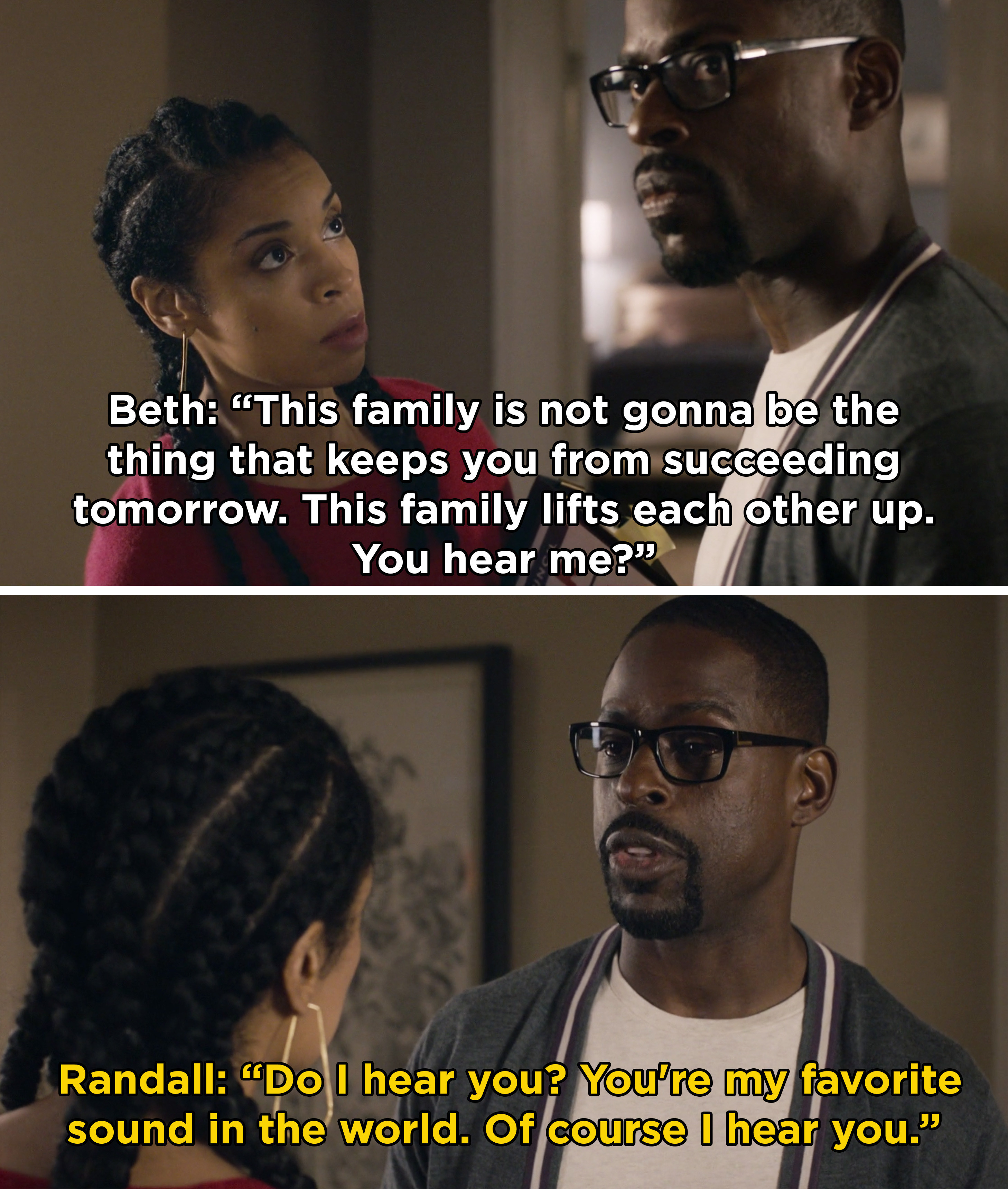 6.
On One Tree Hill, when Lucas finally realized that Peyton was the one after winning the state championship.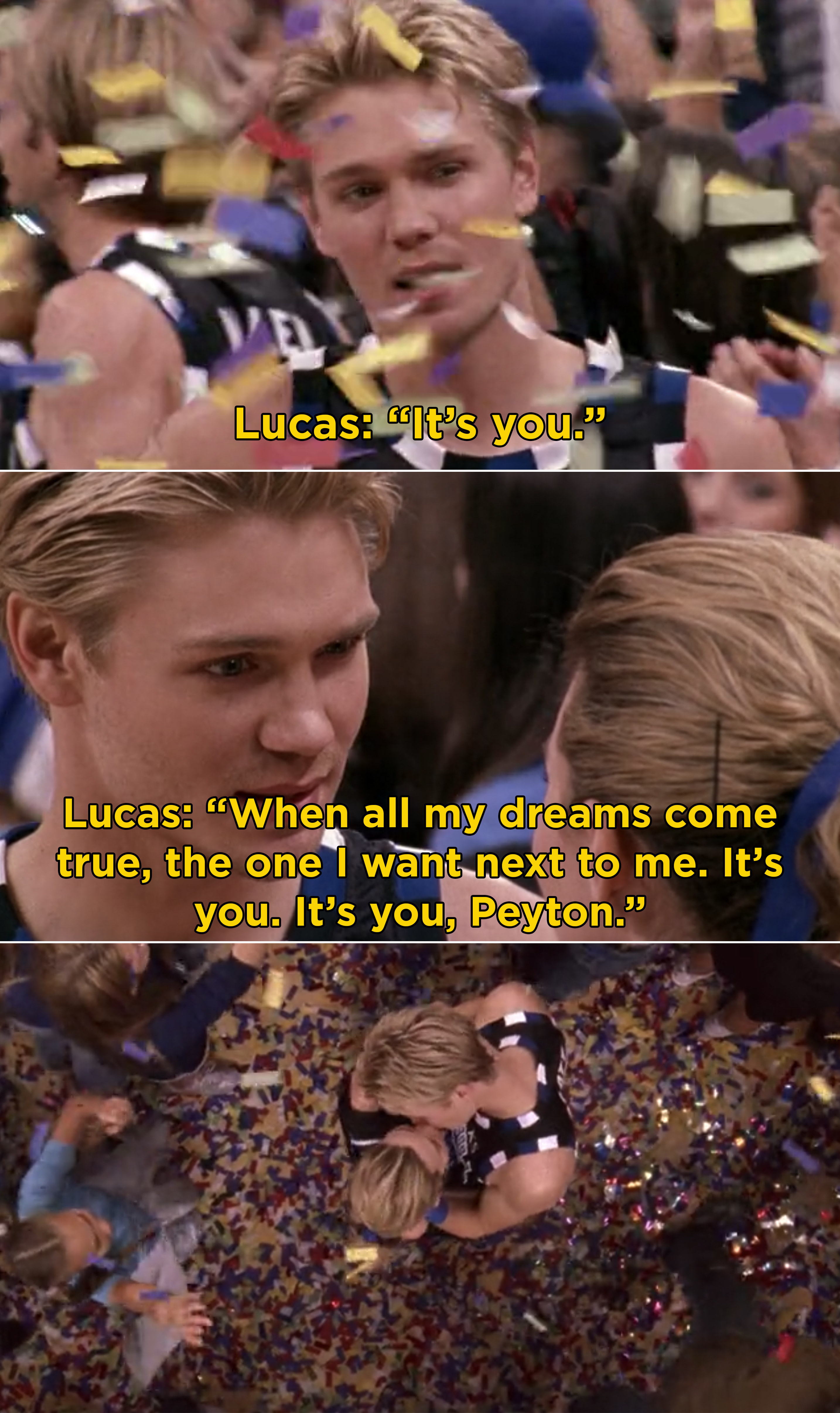 7.
On Agents of S.H.I.E.L.D., when Fitz gave Simmons the oxygen mask when they were about to die.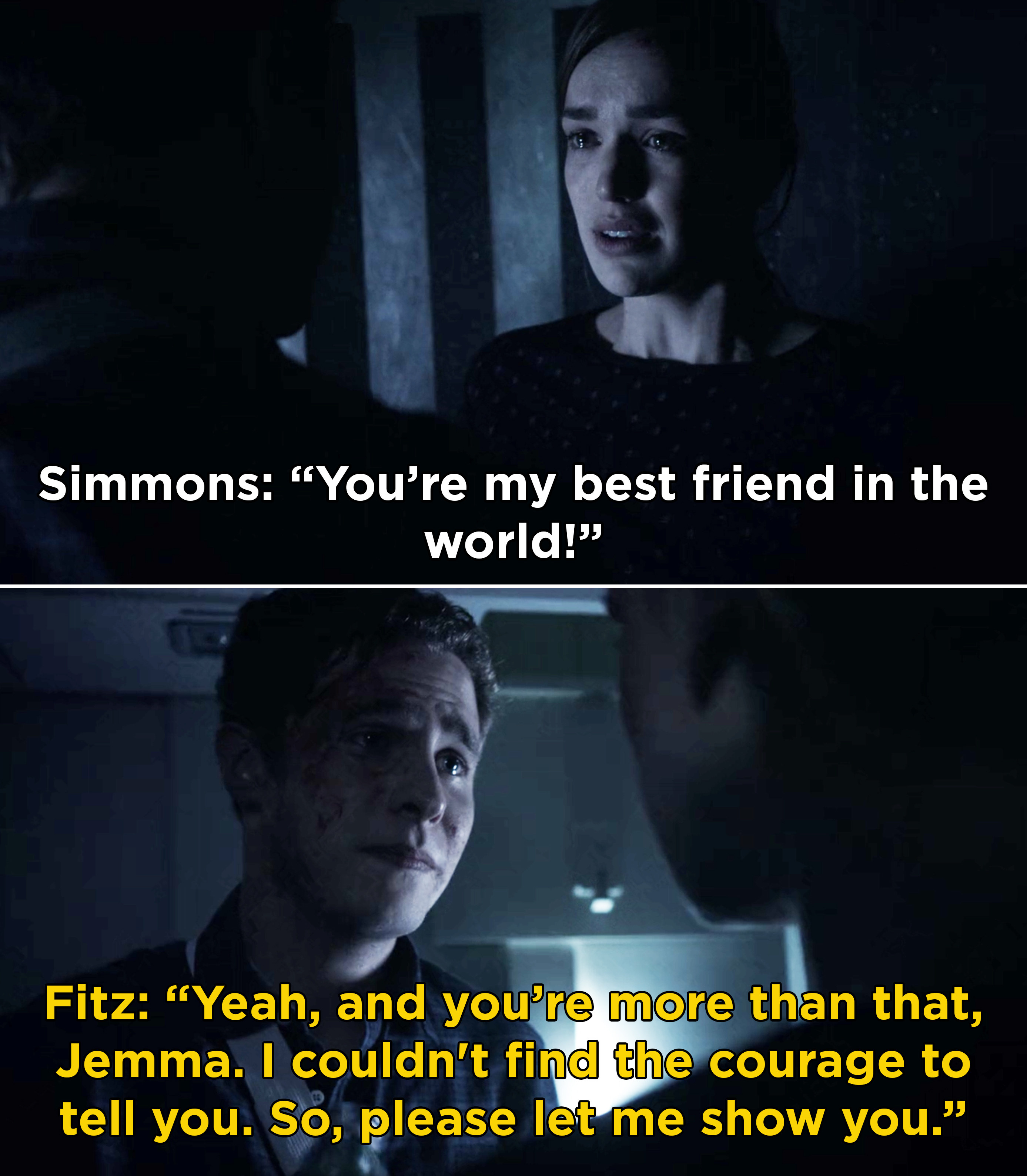 8.
On Euphoria, when Rue told Jules that she's the best thing that has happened to her in a long time.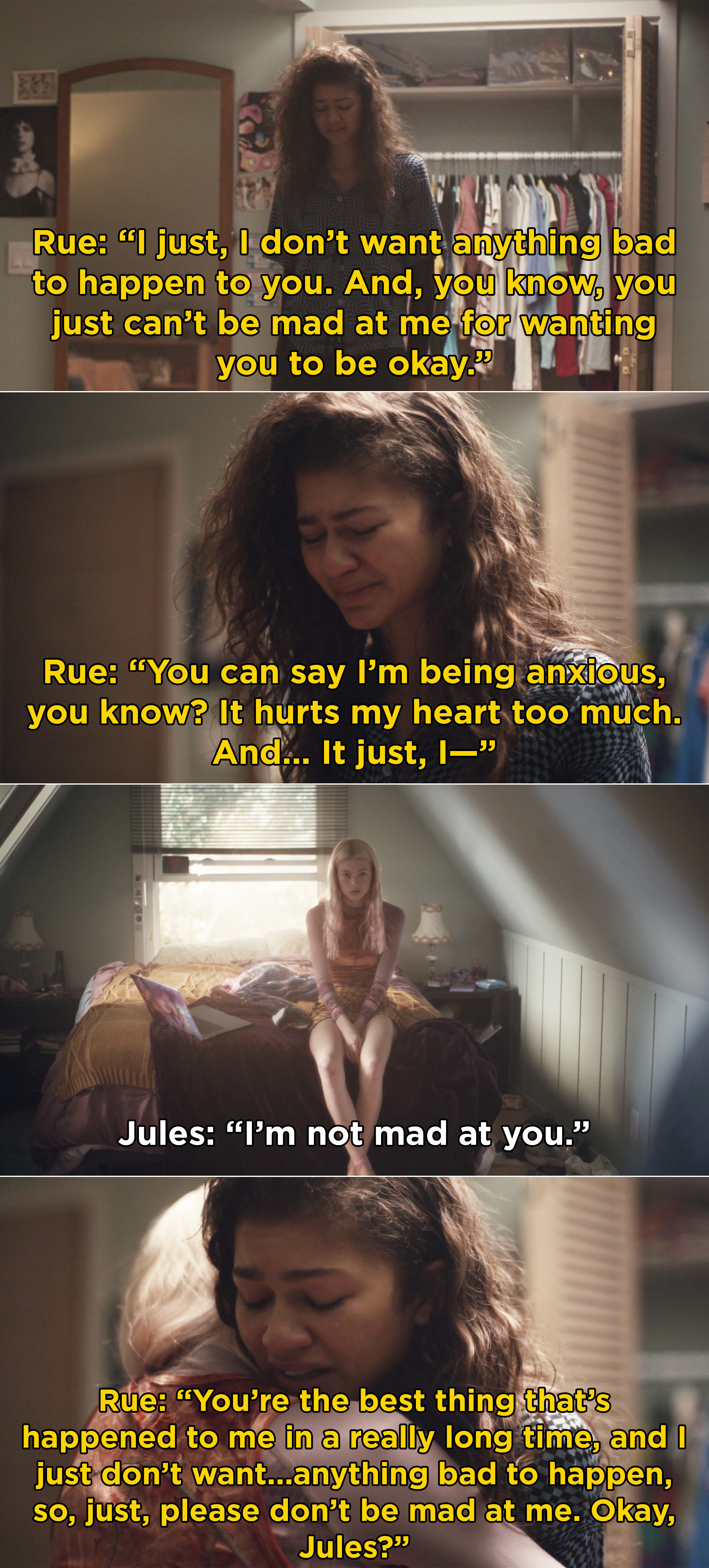 9.
On Friday Night Lights, when Tami told Eric that no matter what happens, she will always be with him.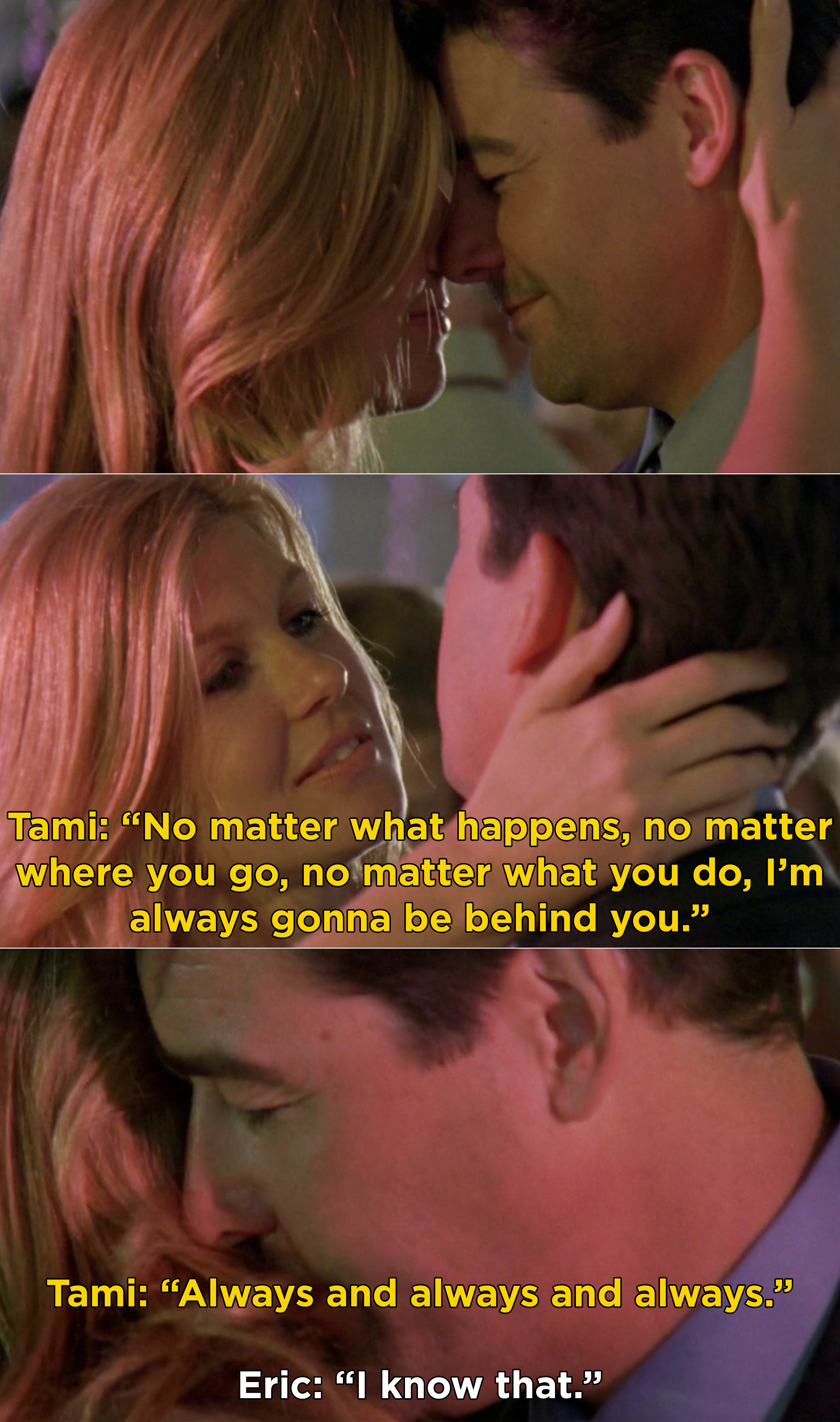 10.
On Lucifer, when Lucifer told Chloe that she deserved someone as good as her.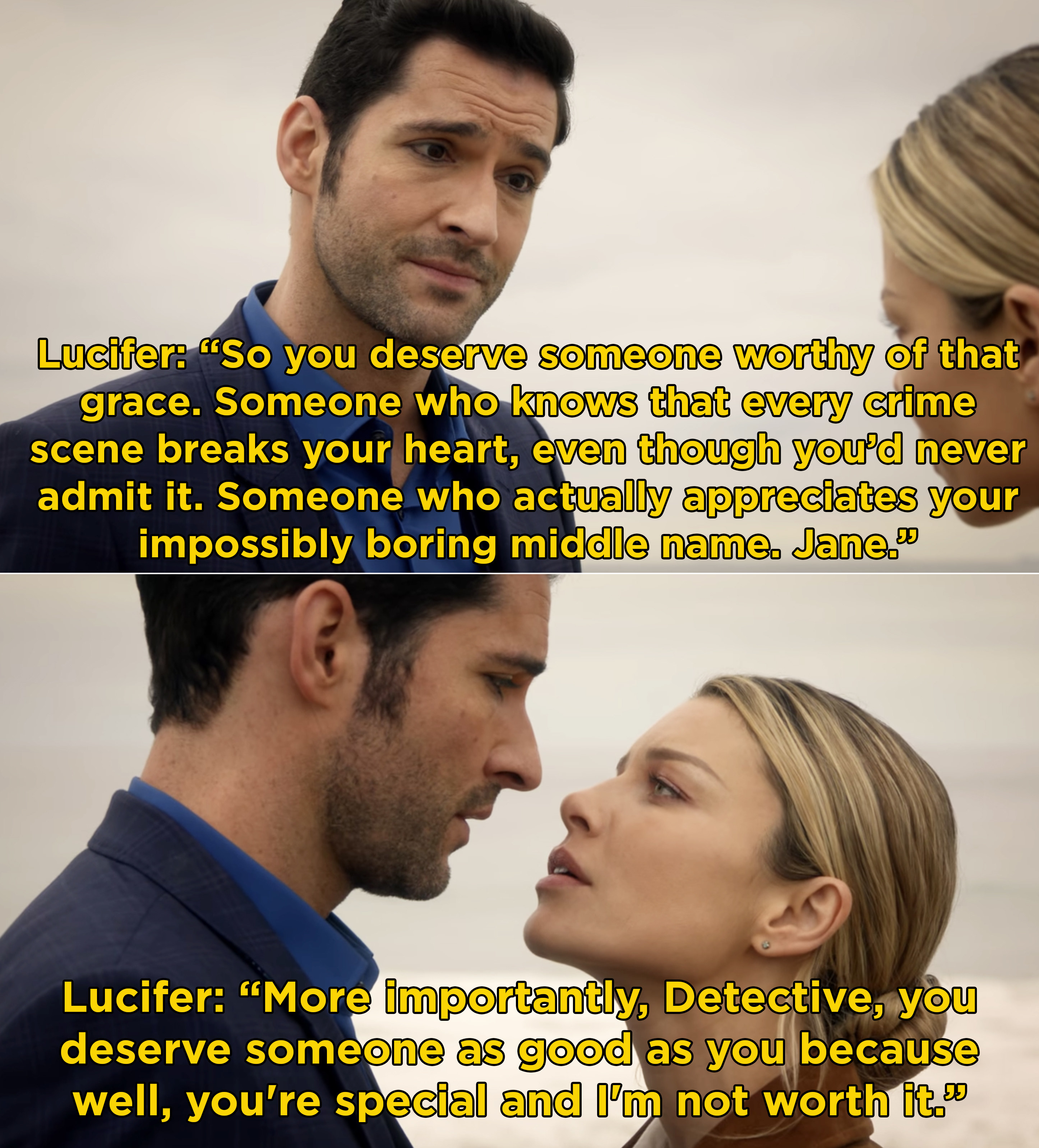 11.
On Shadowhunters, when Alec ran back down the aisle to kiss Magnus in front of his friends and family.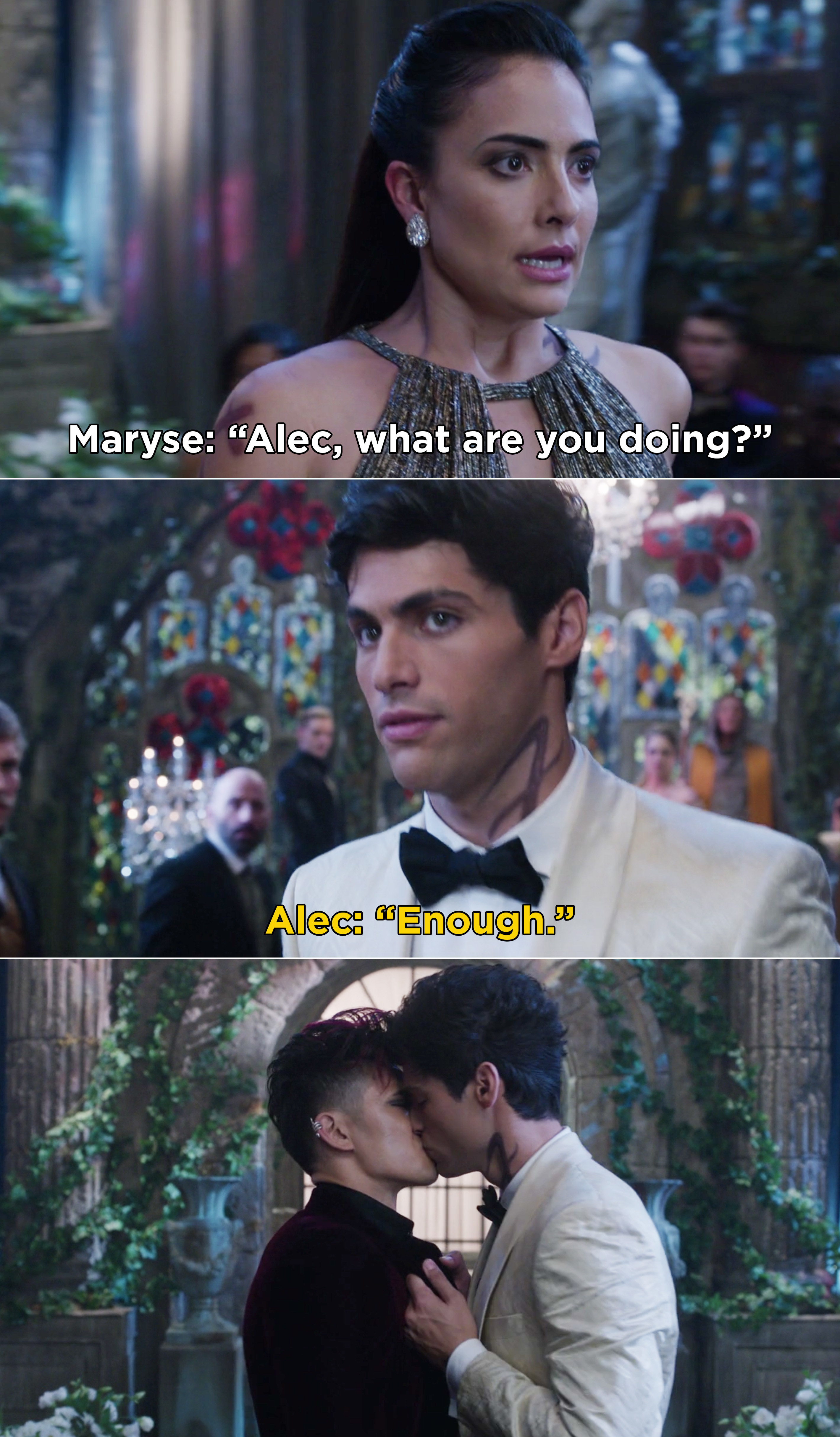 12.
On Arrow, when Oliver remembered that Felicity was chewing on a red pen the first time they met.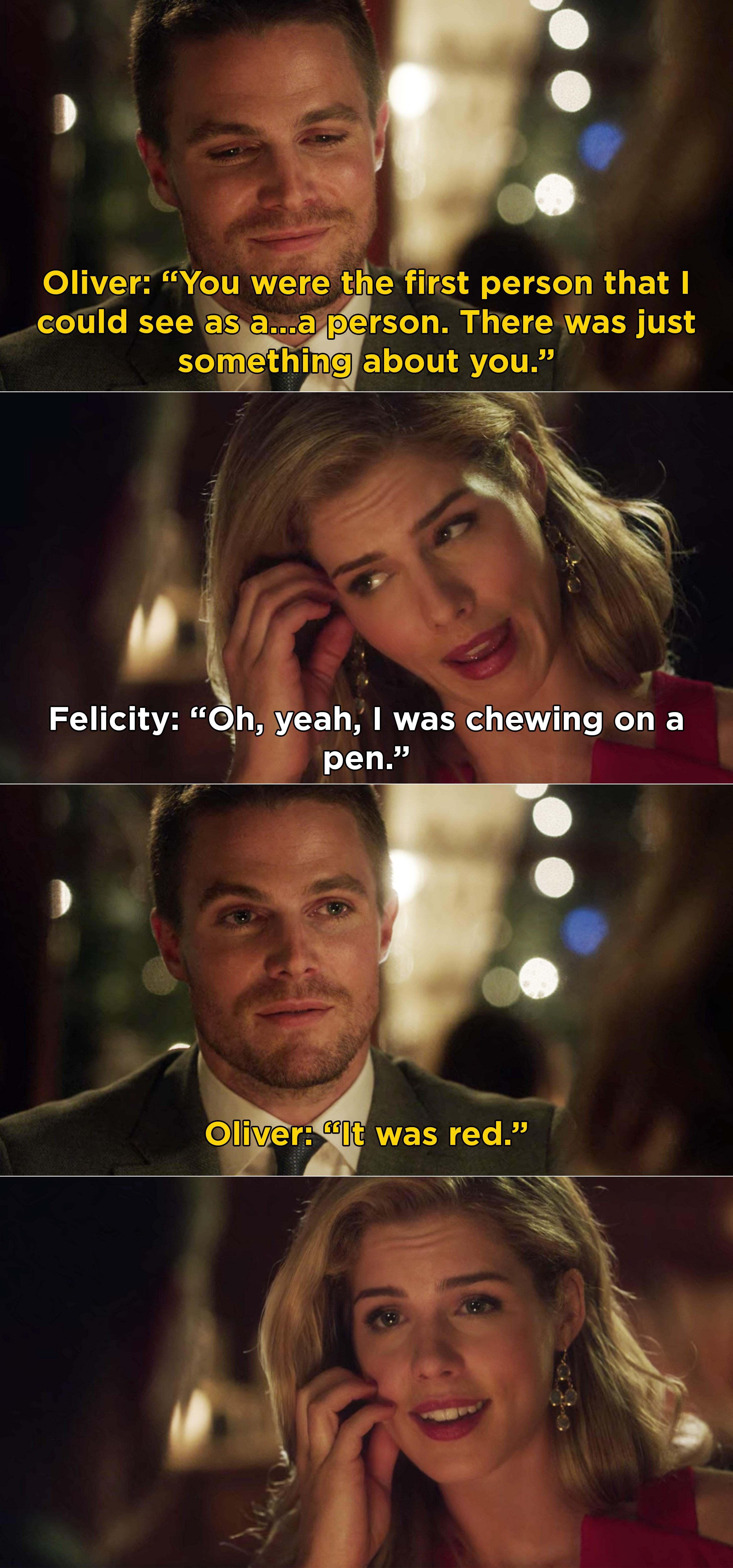 13.
On The Walking Dead, when Rick brought Michonne mints instead of toothpaste.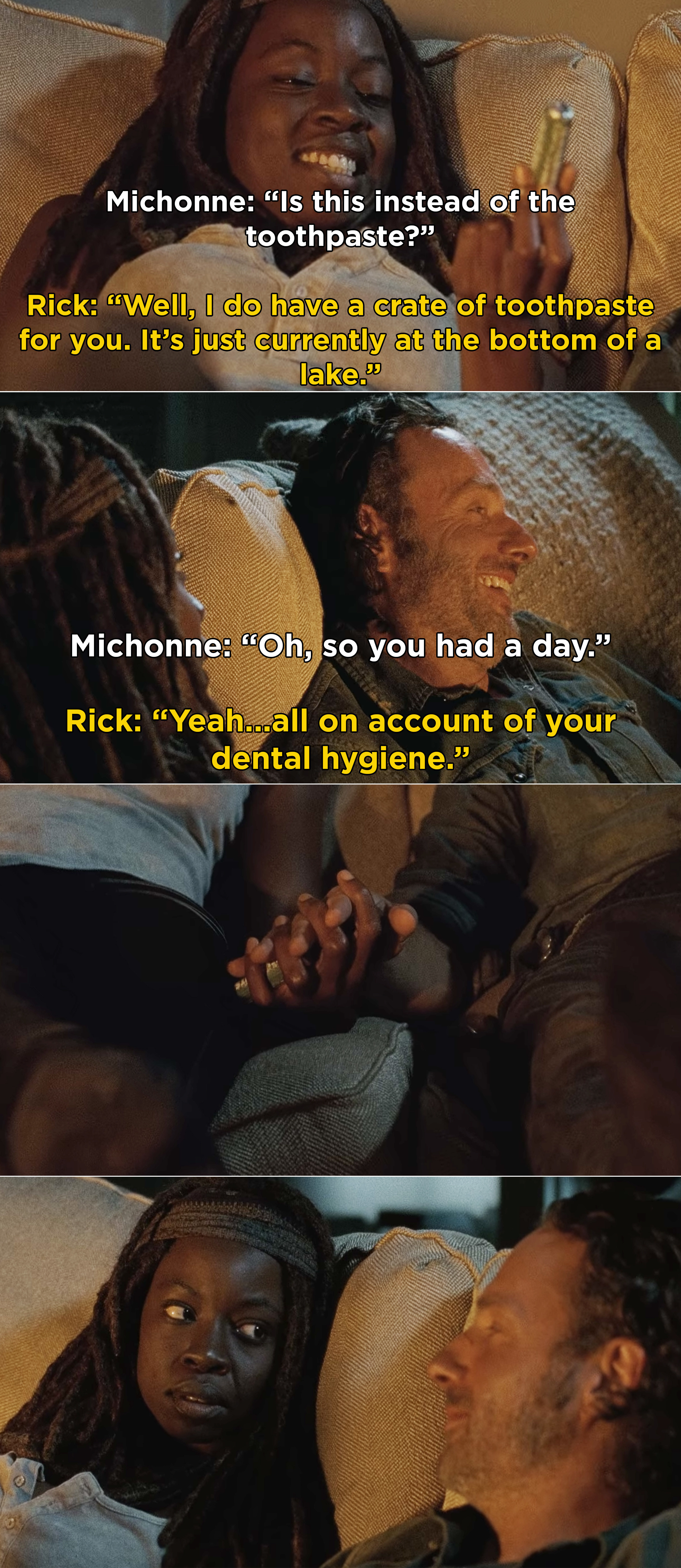 14.
On Wynonna Earp, when Nicole said that she would always stand by Waverly, no matter what.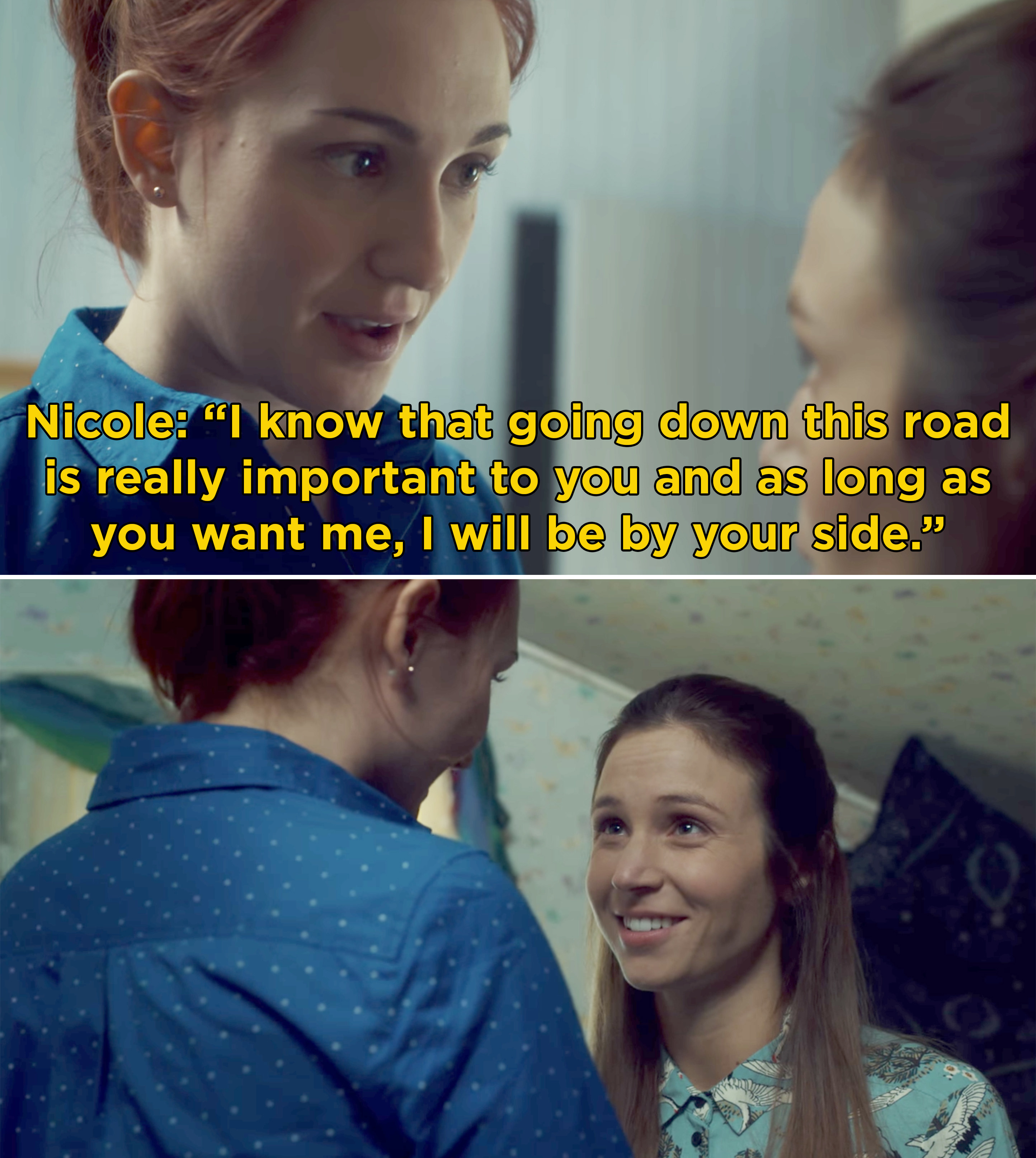 15.
On The Good Place, when Chidi wrote himself a note so he could remember that Eleanor is the most important person in his life.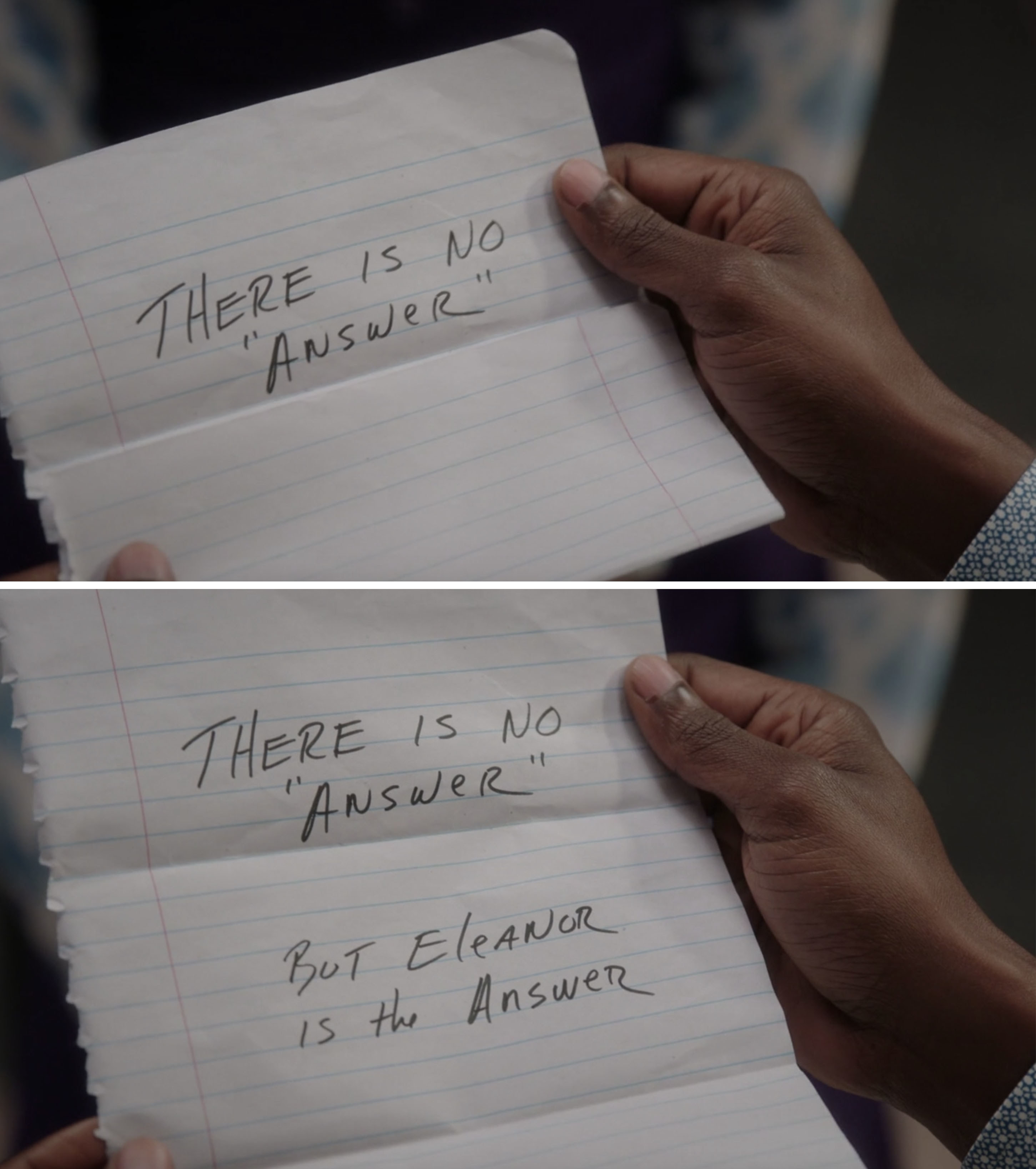 16.
On The Vampire Diaries, when Klaus intended to be Caroline's last great love.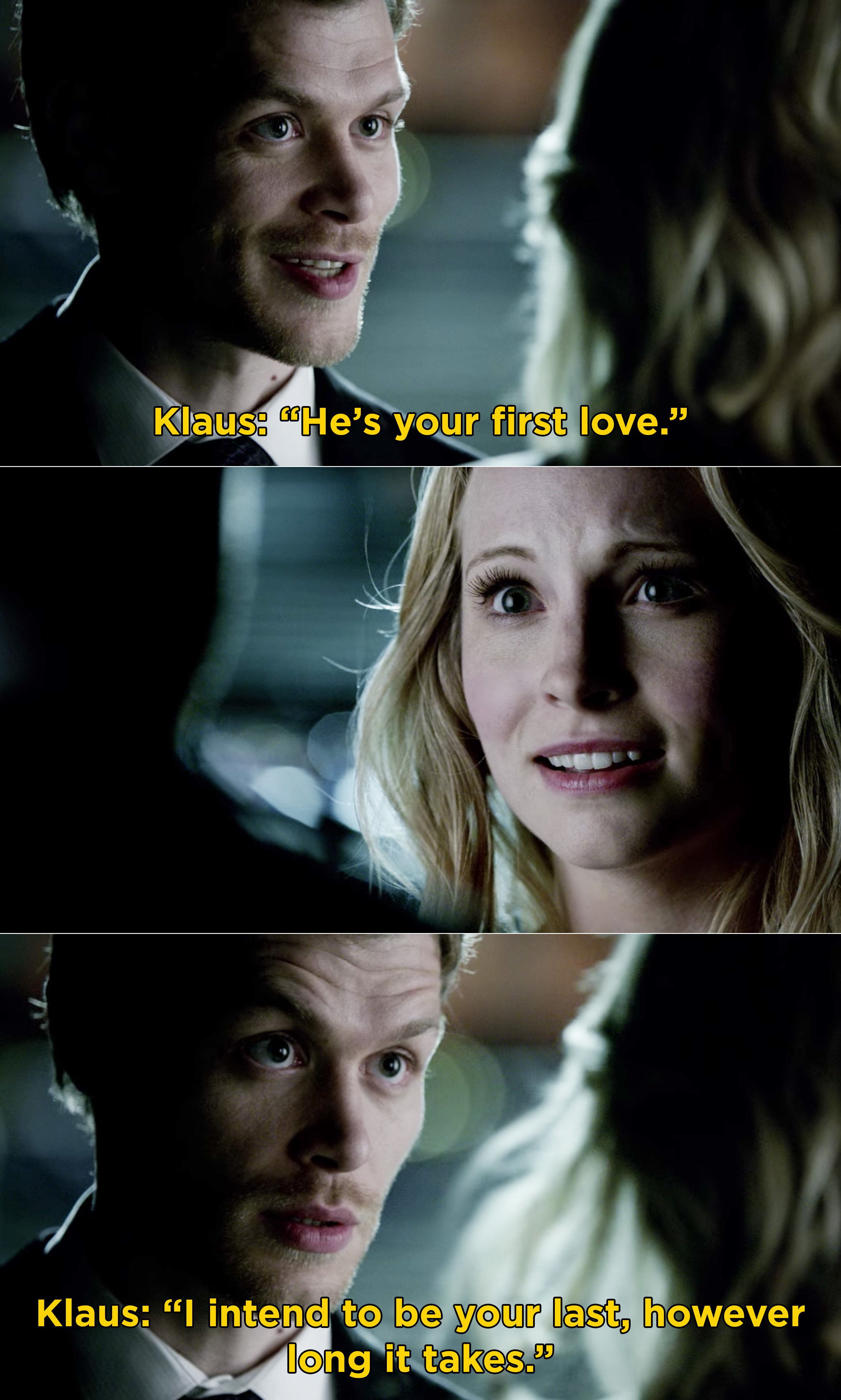 17.
On Glee, when Santana tried to express her feelings for Brittany by singing "Landslide."
18.
On Veronica Mars, when Logan told Veronica that he thought their story would be epic.

19.
On Elite, when Nadia promised to come back for Guzmán.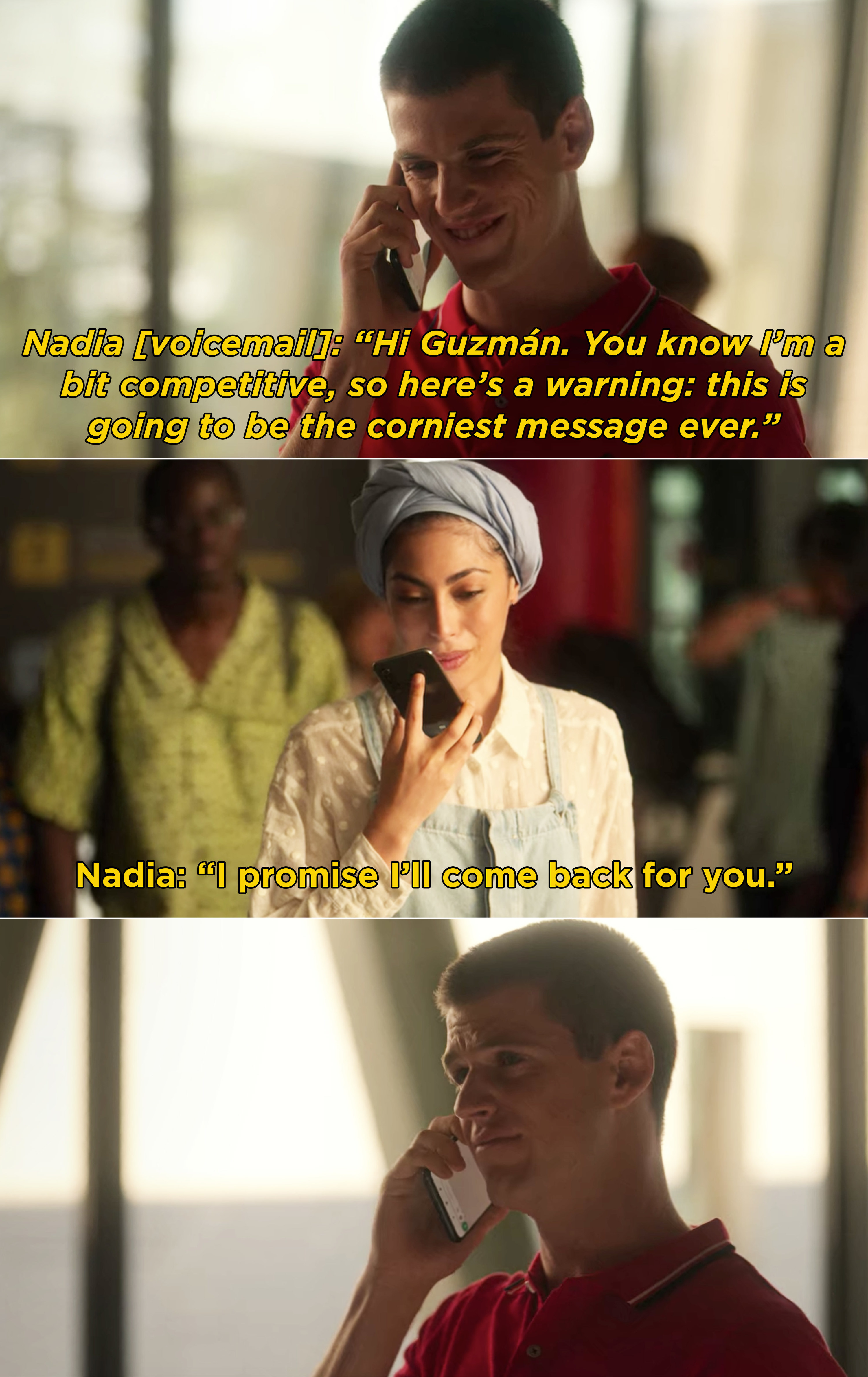 20.
On Scandal, when Fitz showed Olivia the house he had built for them in Vermont.

21.
On Killing Eve, when Eve revealed that when she thinks about the future, all she sees is Villanelle.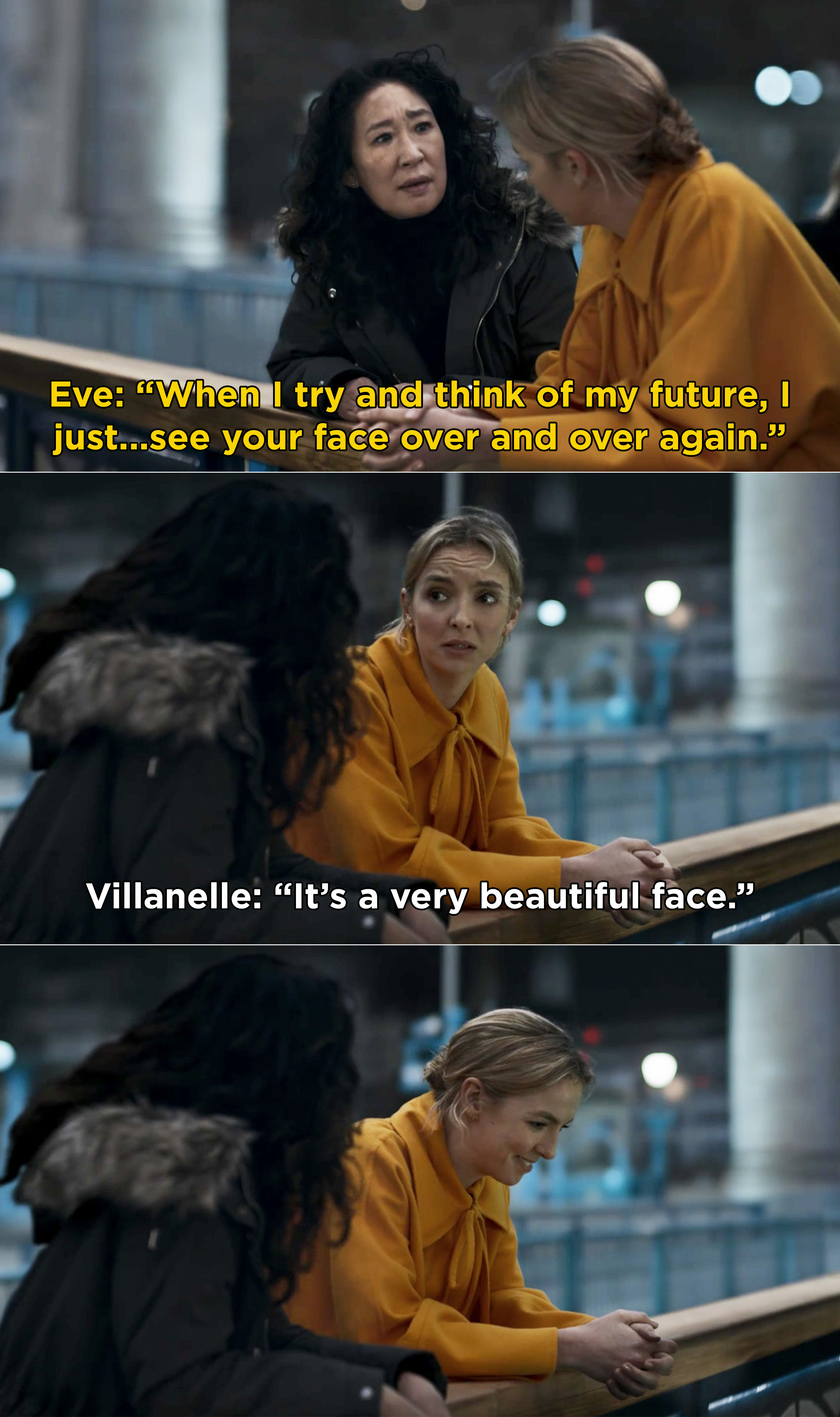 22.
On Teen Wolf, when Stiles and Lydia reunited after Stiles vanished from existence.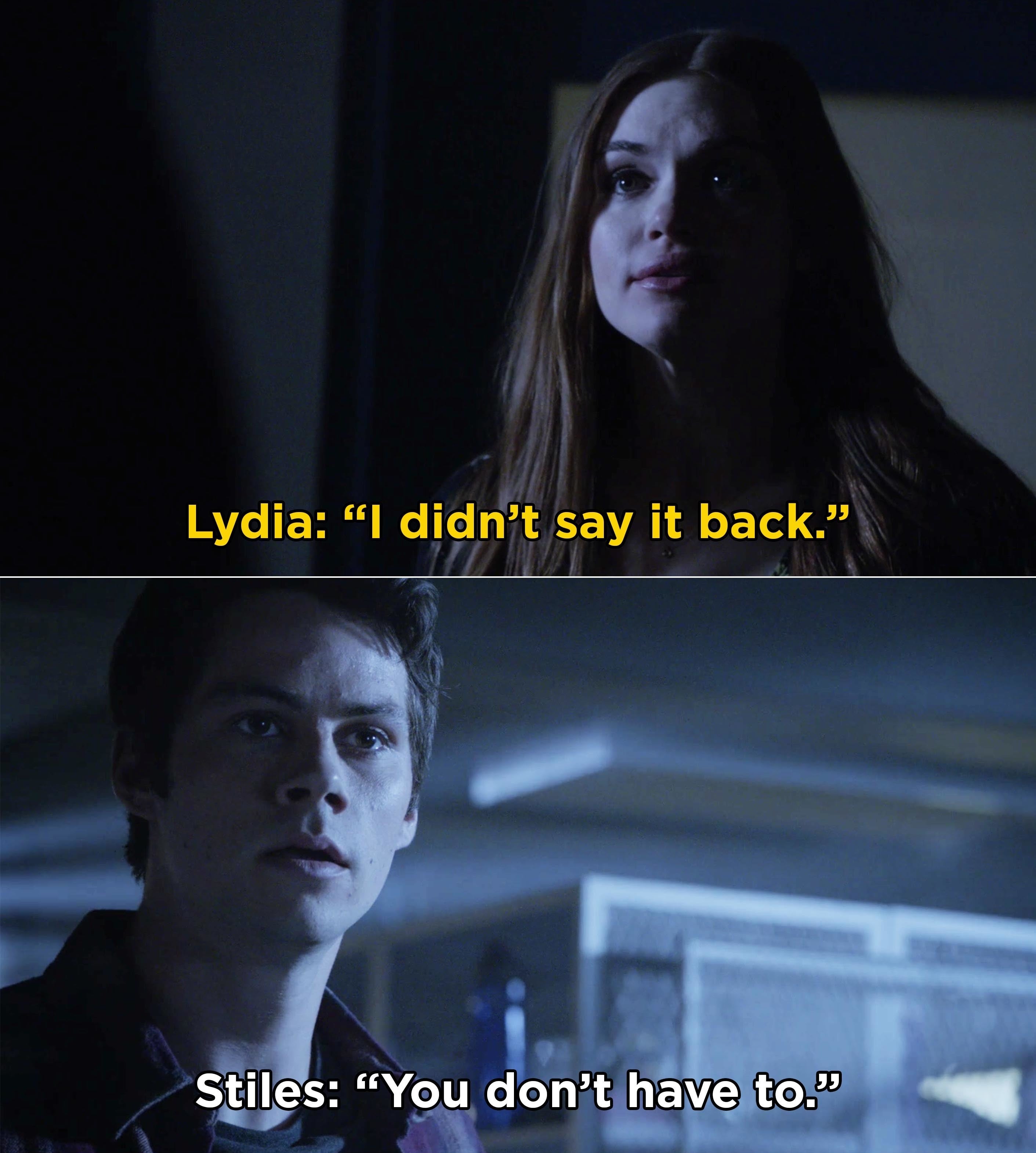 23.
On The Flash, when Barry sang "Runnin' Home to You" for Iris before proposing.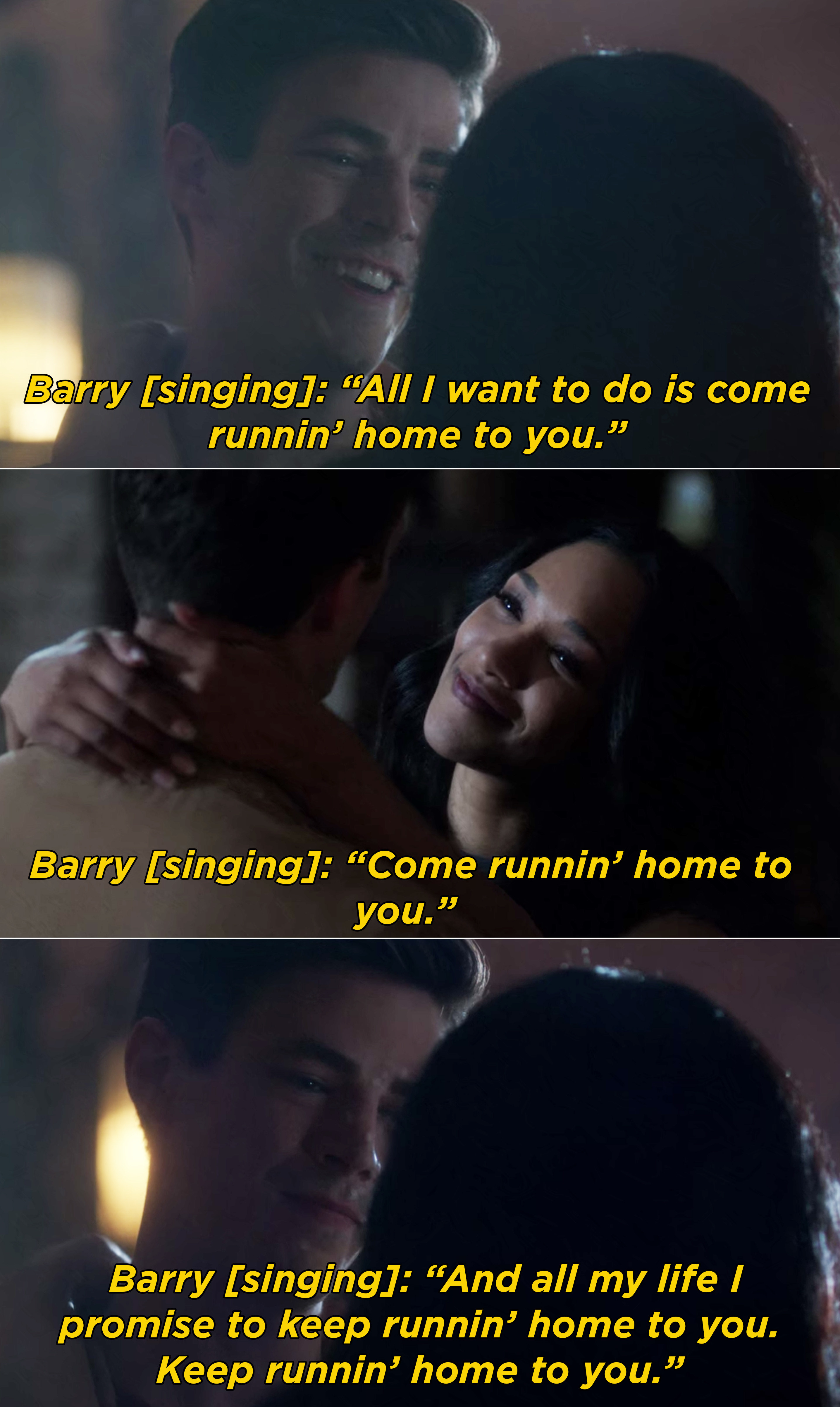 24.
On Dawson's Creek, when Pacey told Joey that he remembered everything she has ever told him.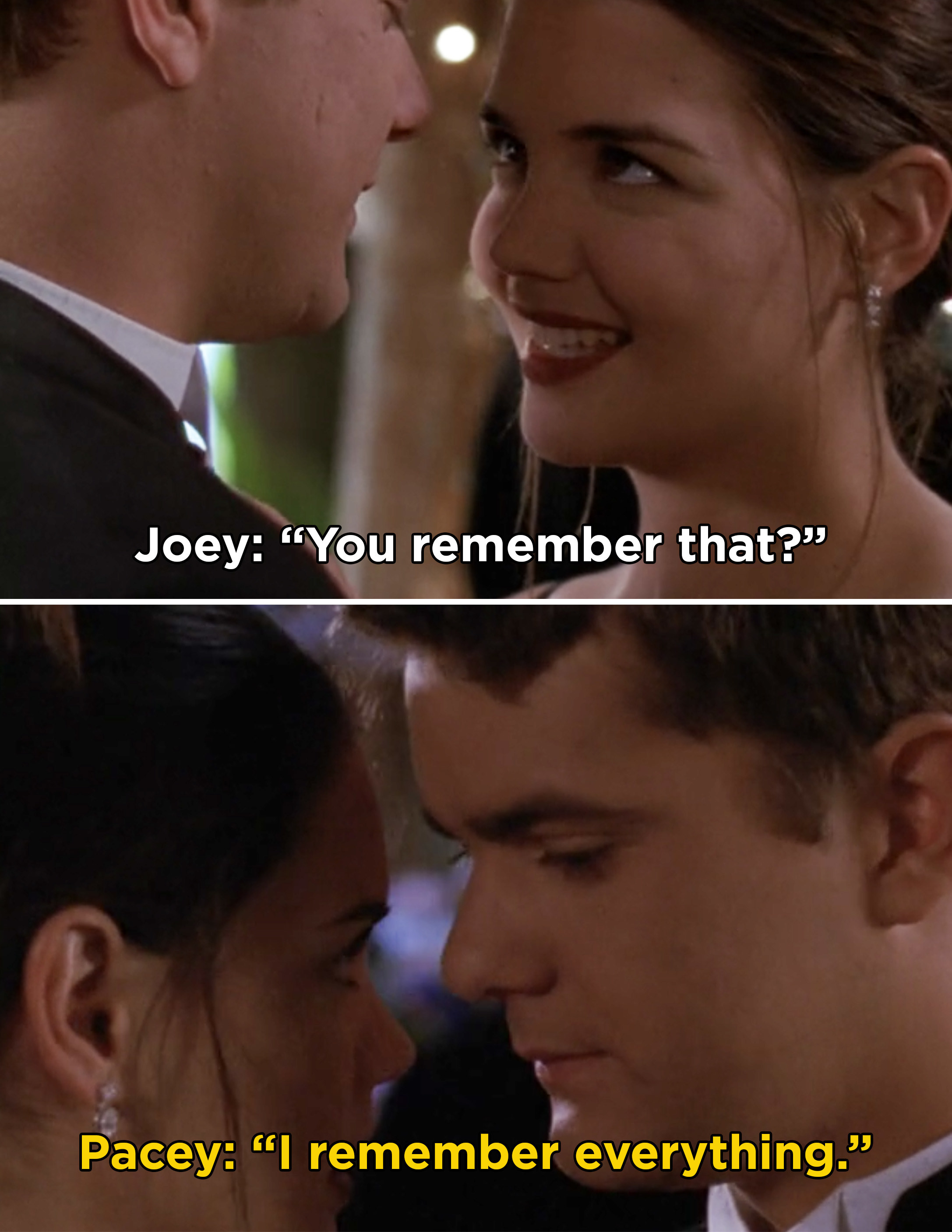 25.
On Once Upon a Time, when Hook told Emma that she was his happy ending.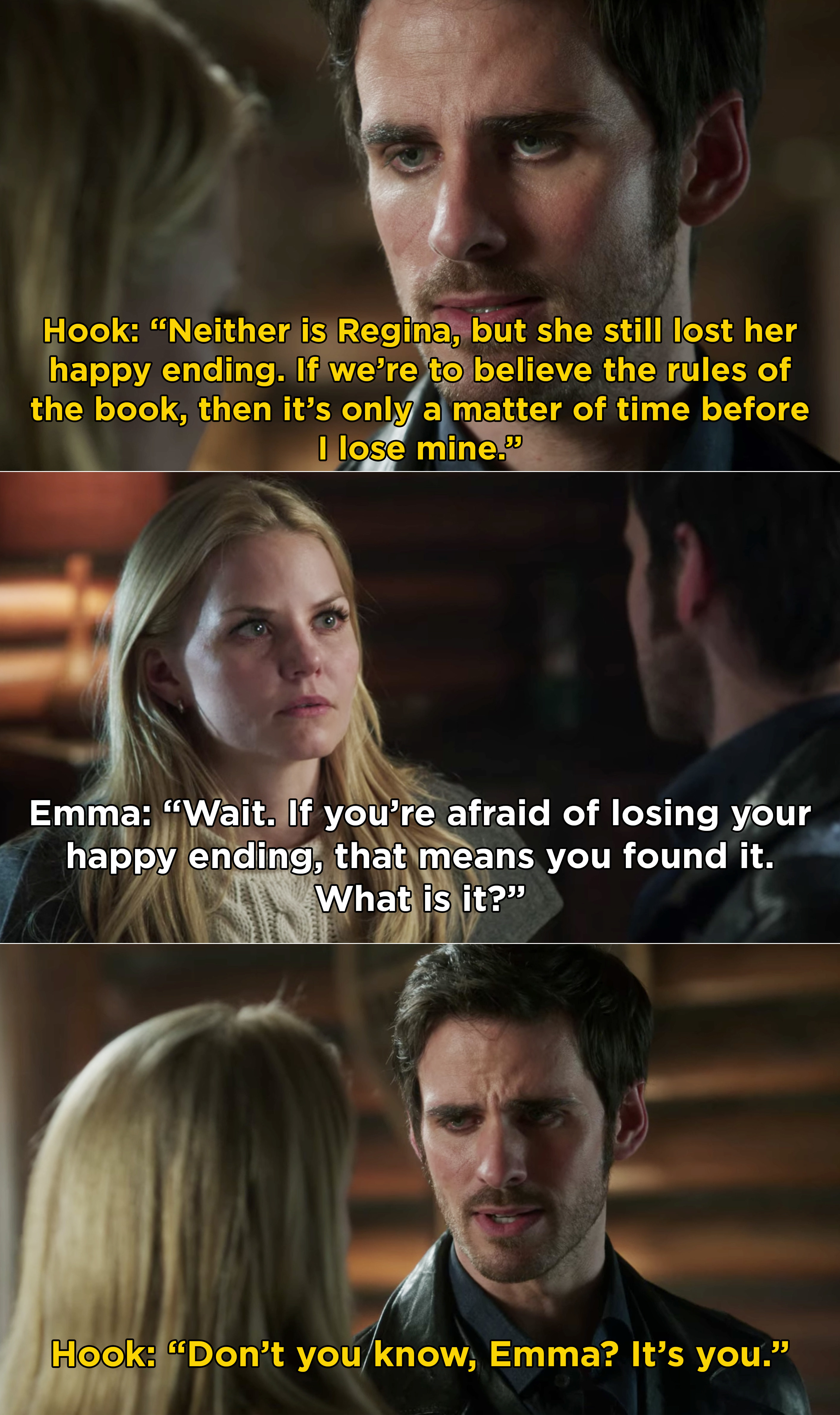 26.
On Lost, when Charlie brought Claire a jar of fictional peanut butter.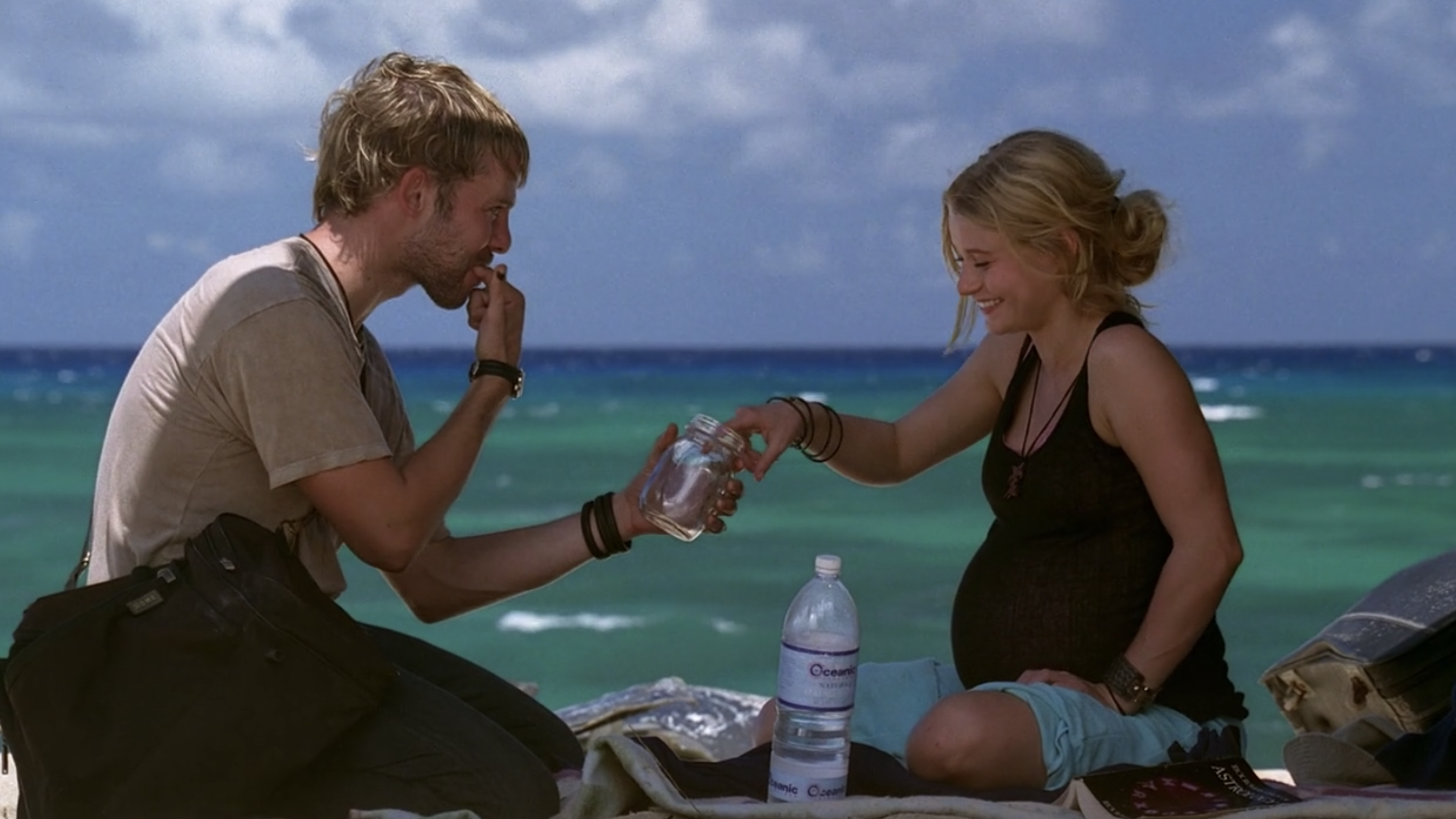 27.
On One Day at a Time, when Elena and Syd promised to protect each other.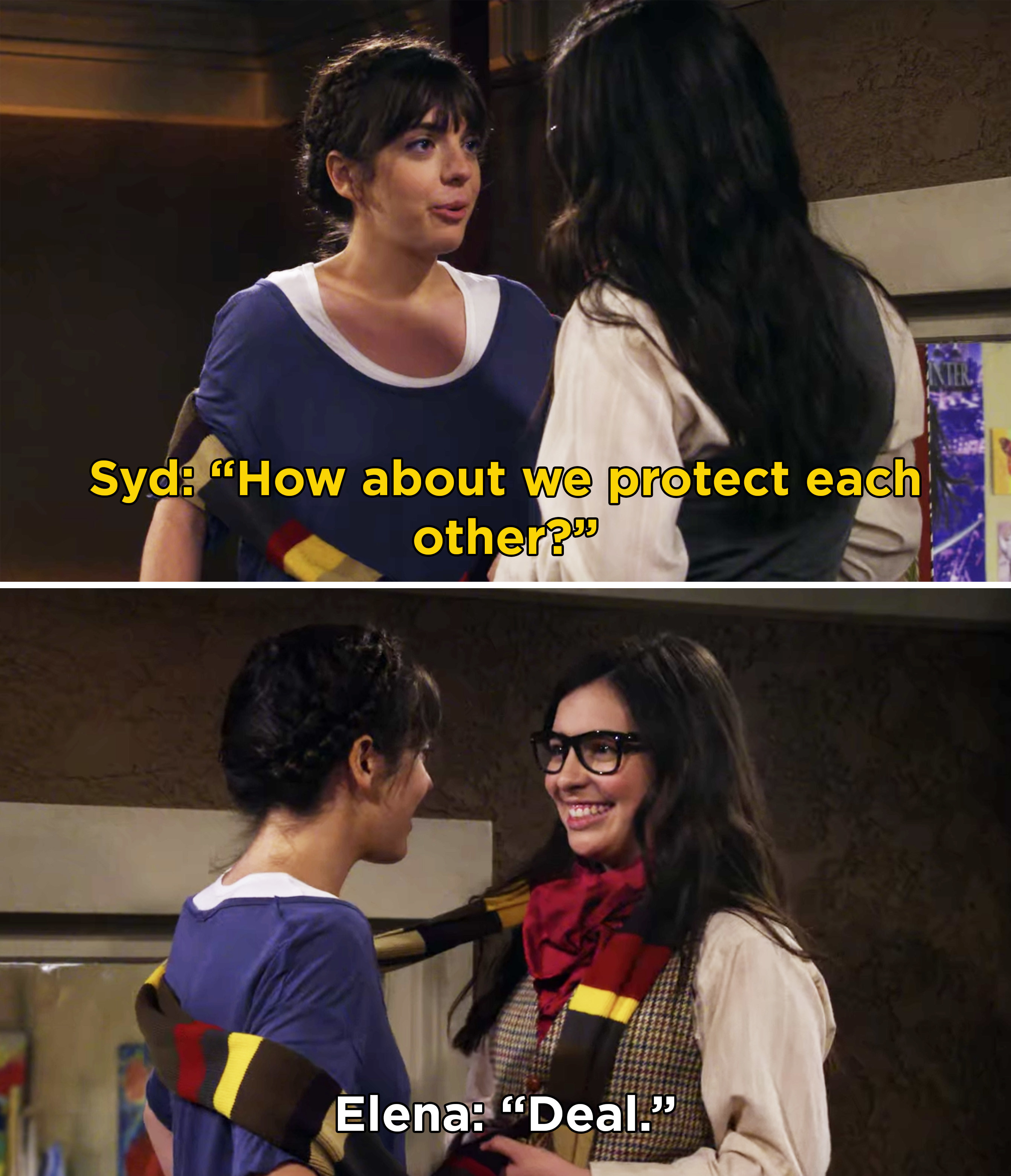 28.
On How to Get Away with Murder, when Oliver and Connor got married, and Oliver sang "All of Me."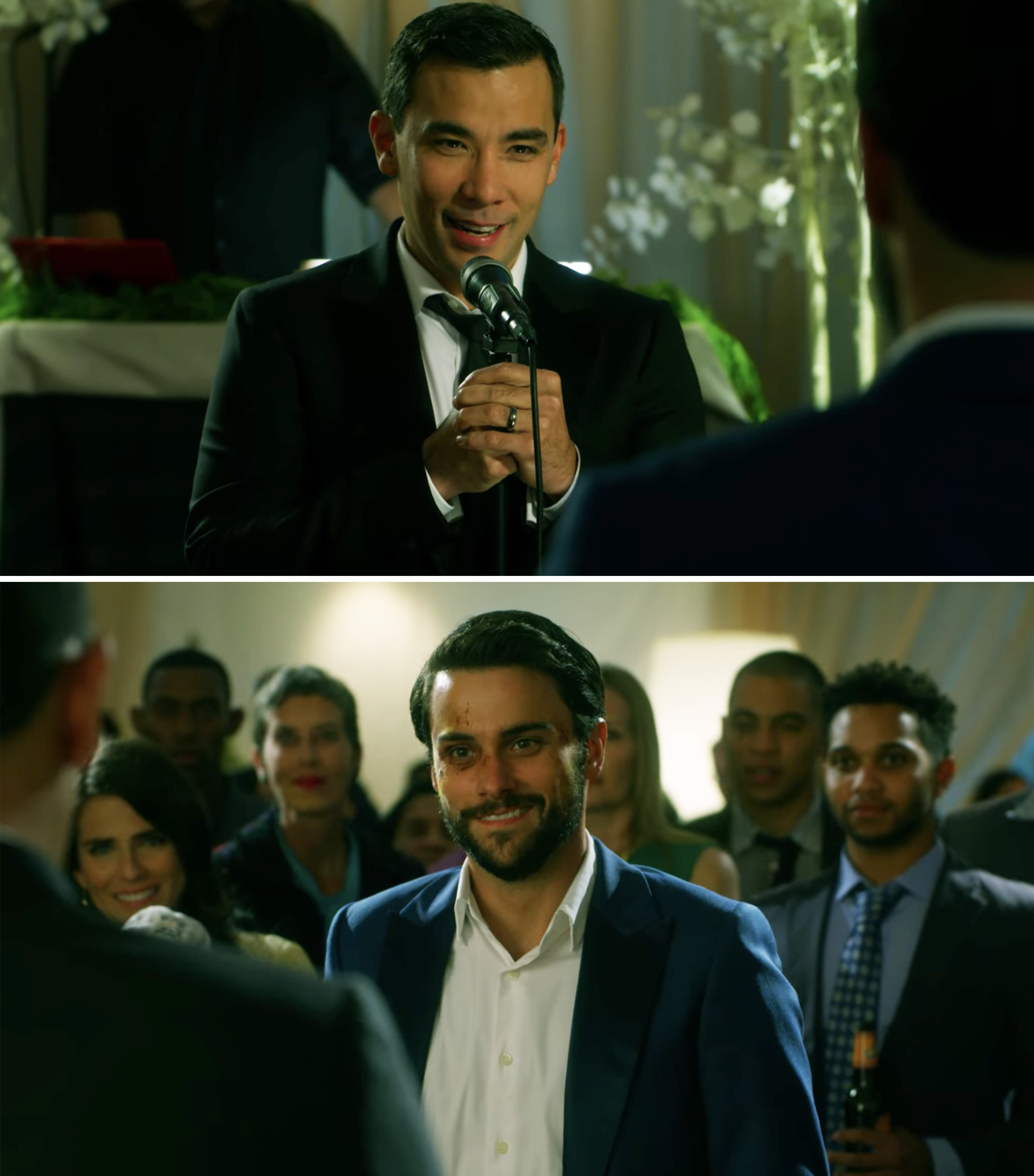 29.
On Game of Thrones, when Grey Worm confessed to Missandei that she's his ultimate weakness.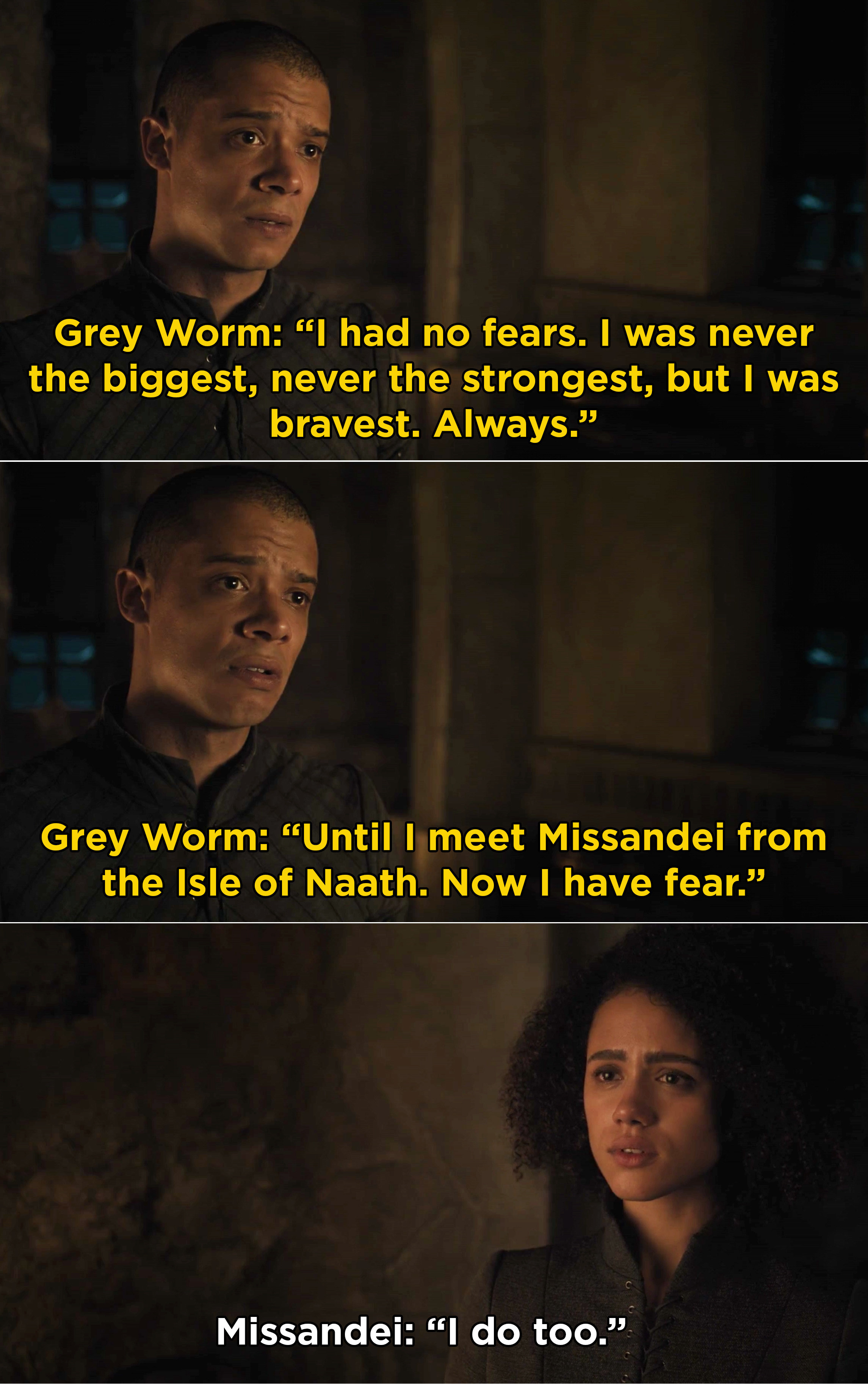 30.
On The 100, when Lexa knelt before Clarke and promised to protect her people.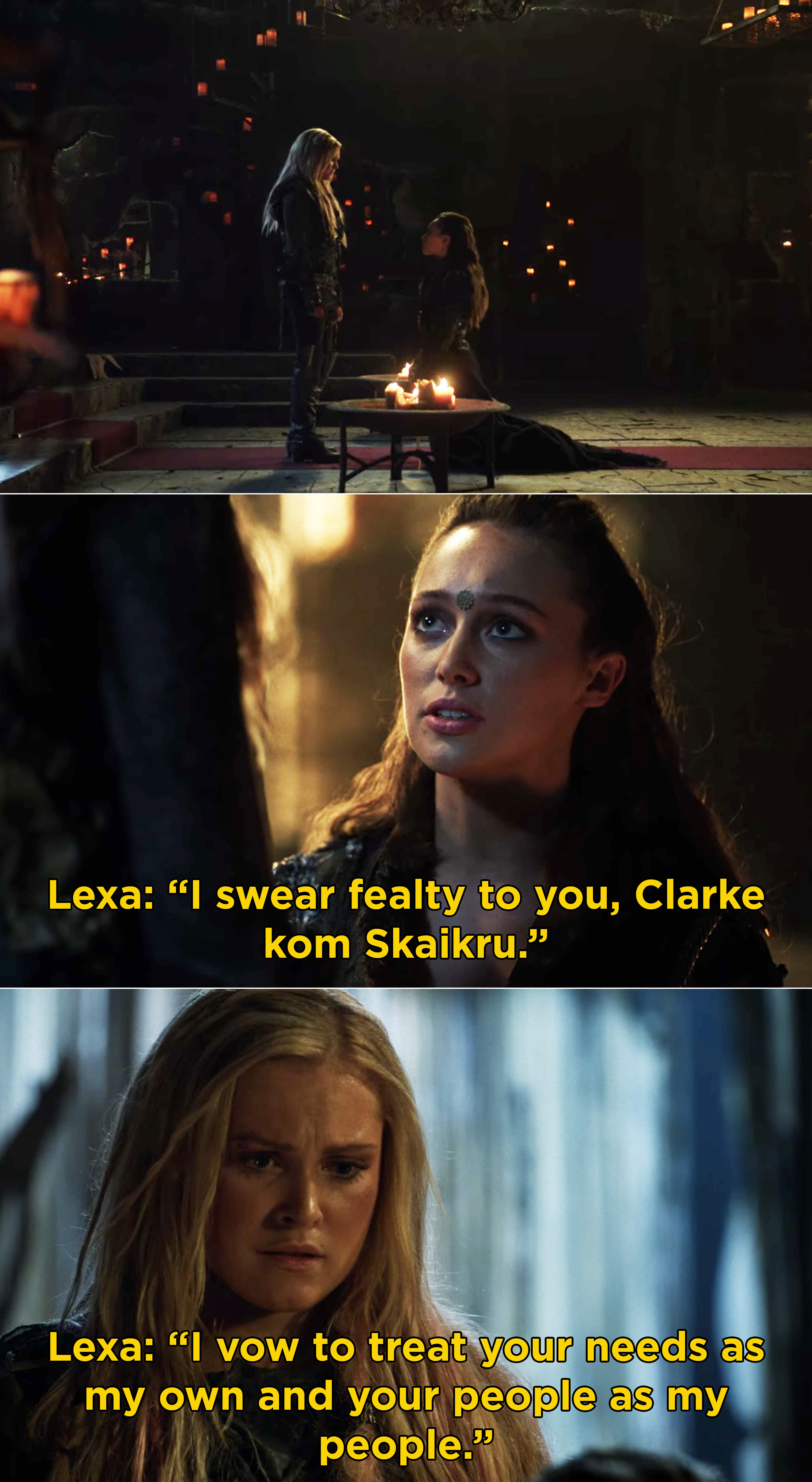 31.
And finally, on Brooklyn Nine-Nine, when Jake read Harry Potter because he knew Amy loved them.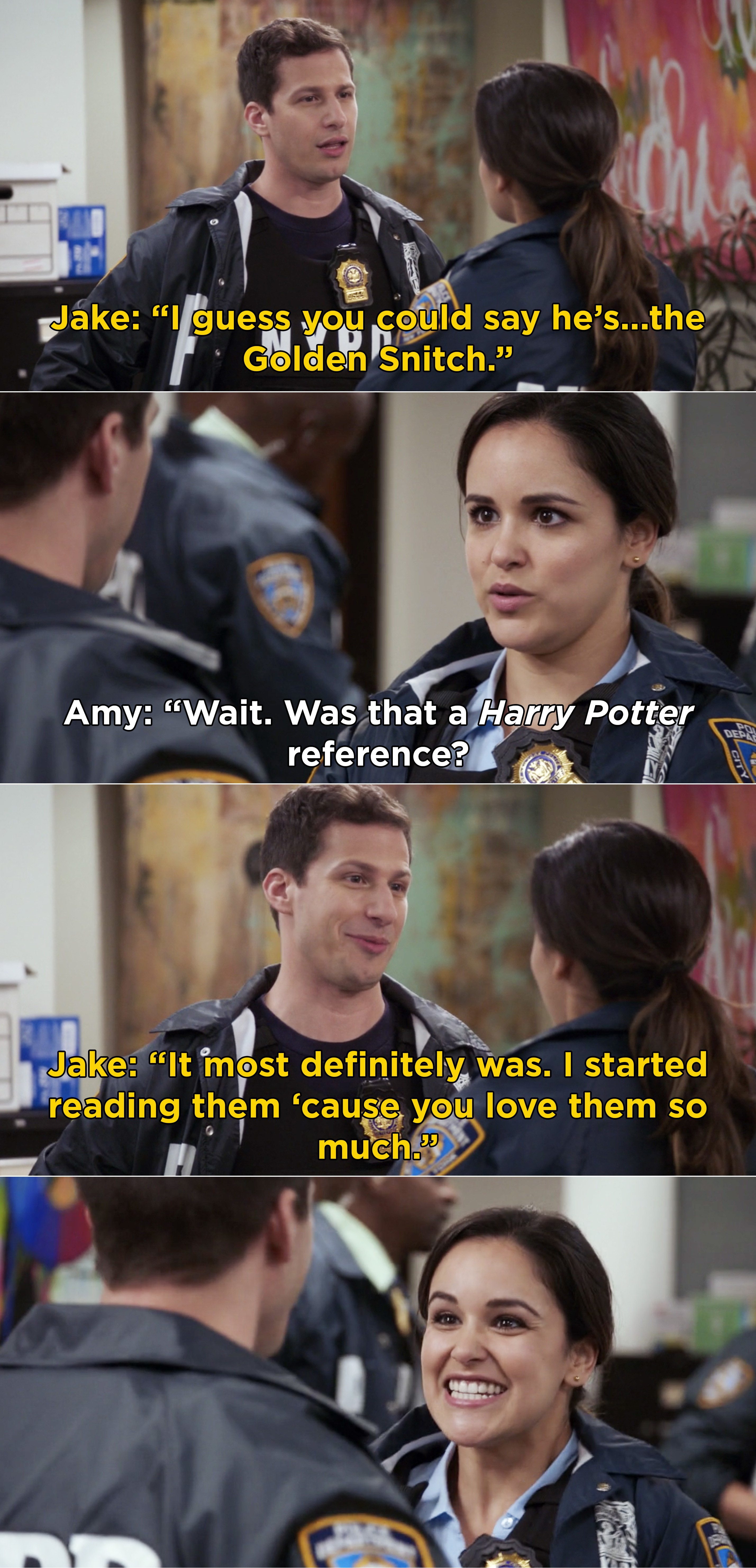 What are some other romantic TV moments that are even better than saying "I love you"? Tell us in the comments below!