1.
First, on Normal People, when Connell told Marianne that he would never feel the same way about anyone else.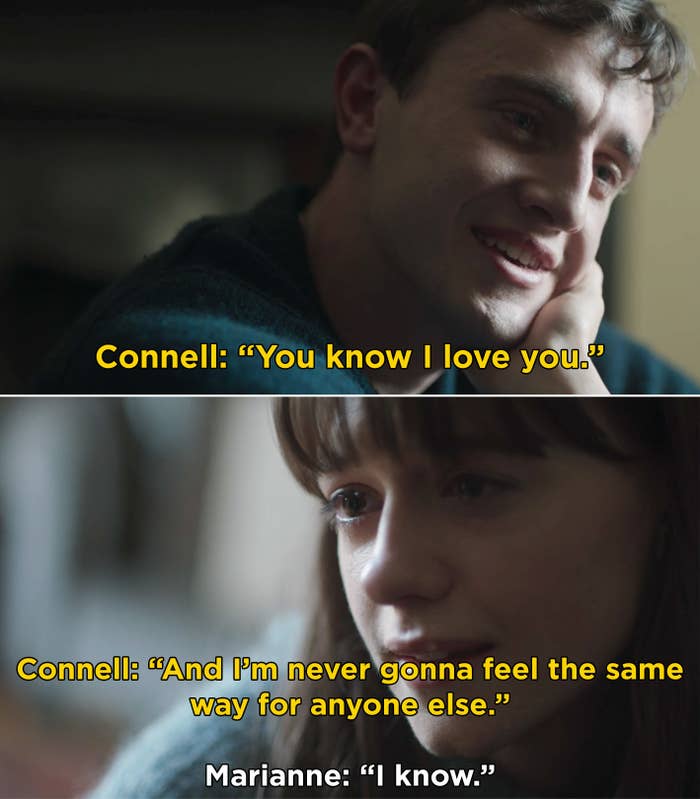 2.
On The Good Place, when Chidi and Eleanor spent one last night together before Chidi left the Good Place.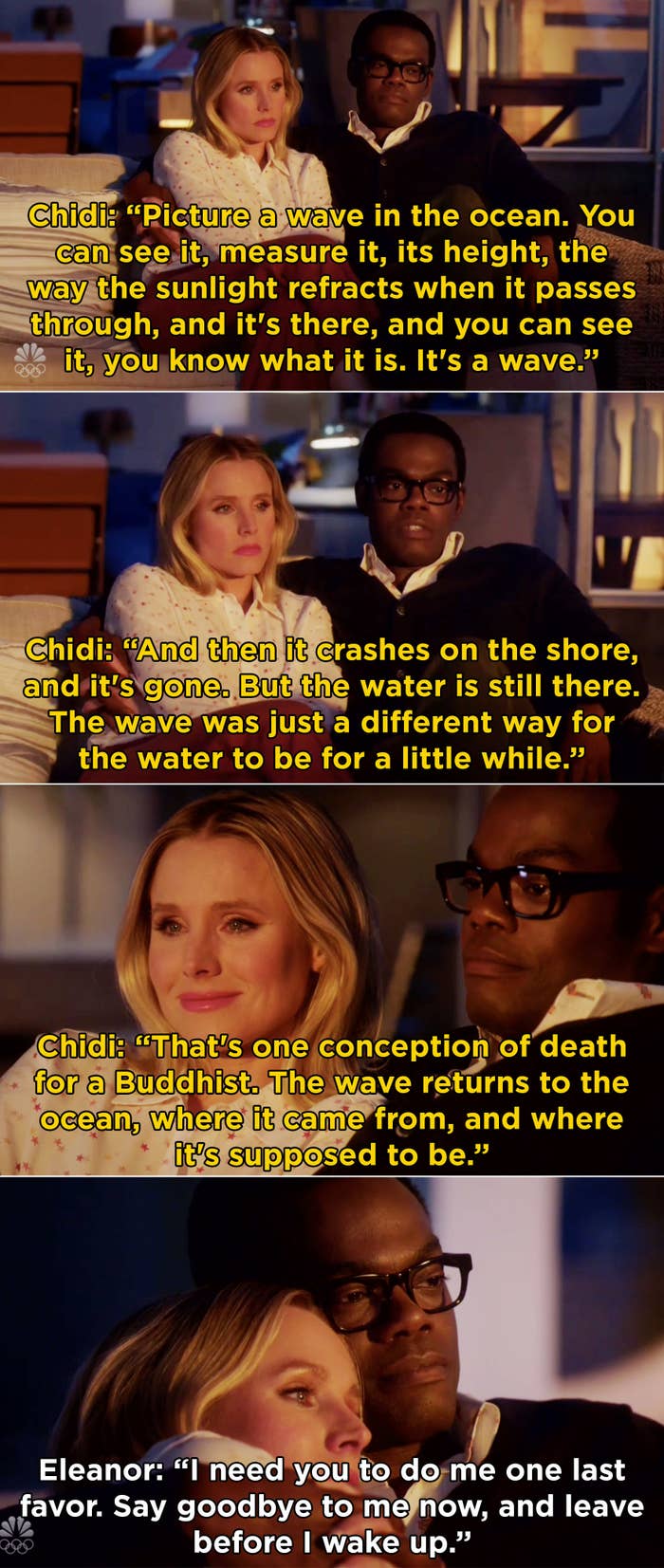 4.
And on Schitt's Creek, when Alexis and Ted heartbreakingly decided to break up, but not before saying that they loved each other.

5.
On Rue's Euphoria special episode, when Rue envisioned what it would've been like if she ran away with Jules.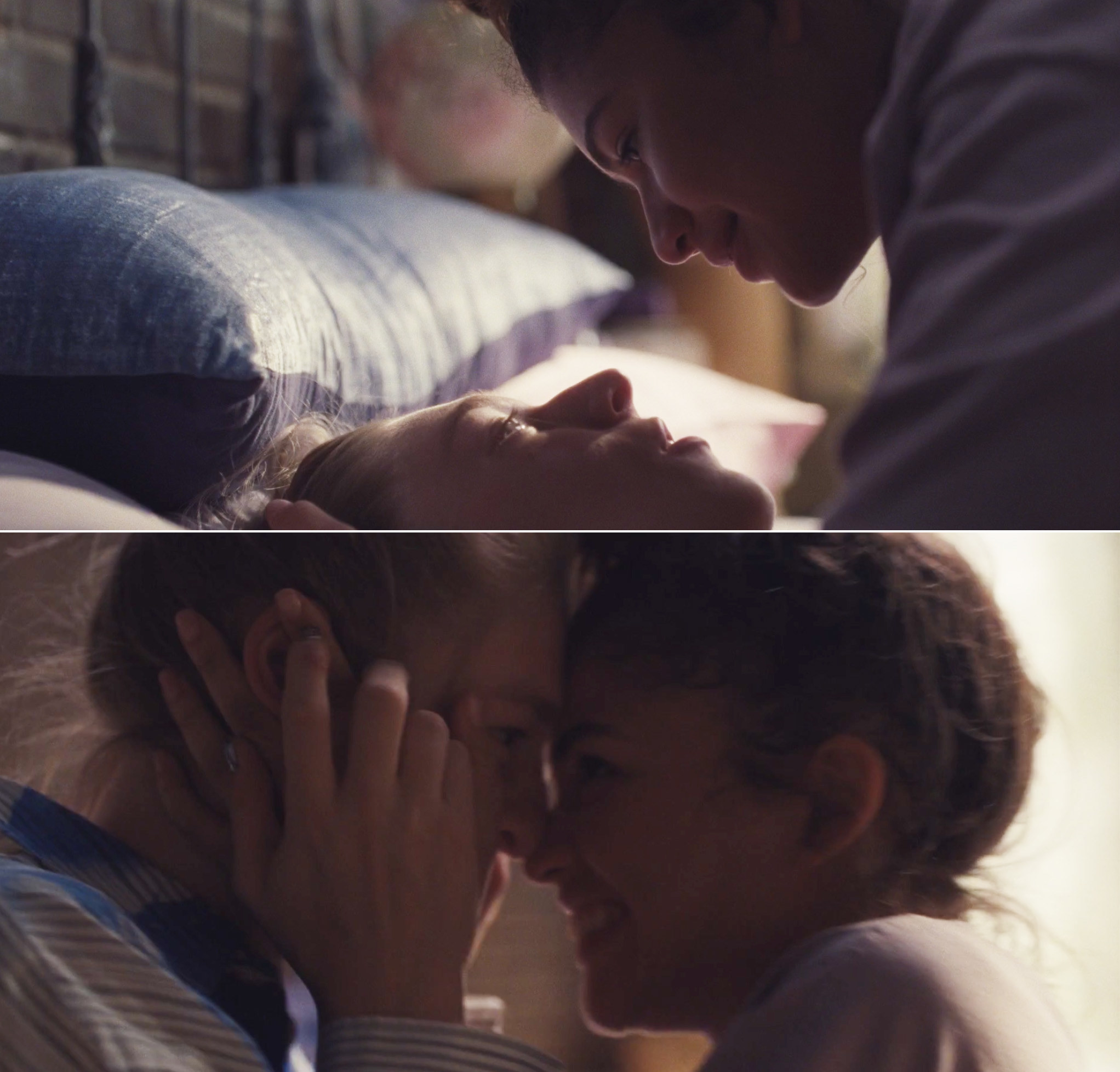 6.
On Lucifer, when Chloe and Lucifer FINALLY got together after Chloe chose to be vulnerable around Lucifer too.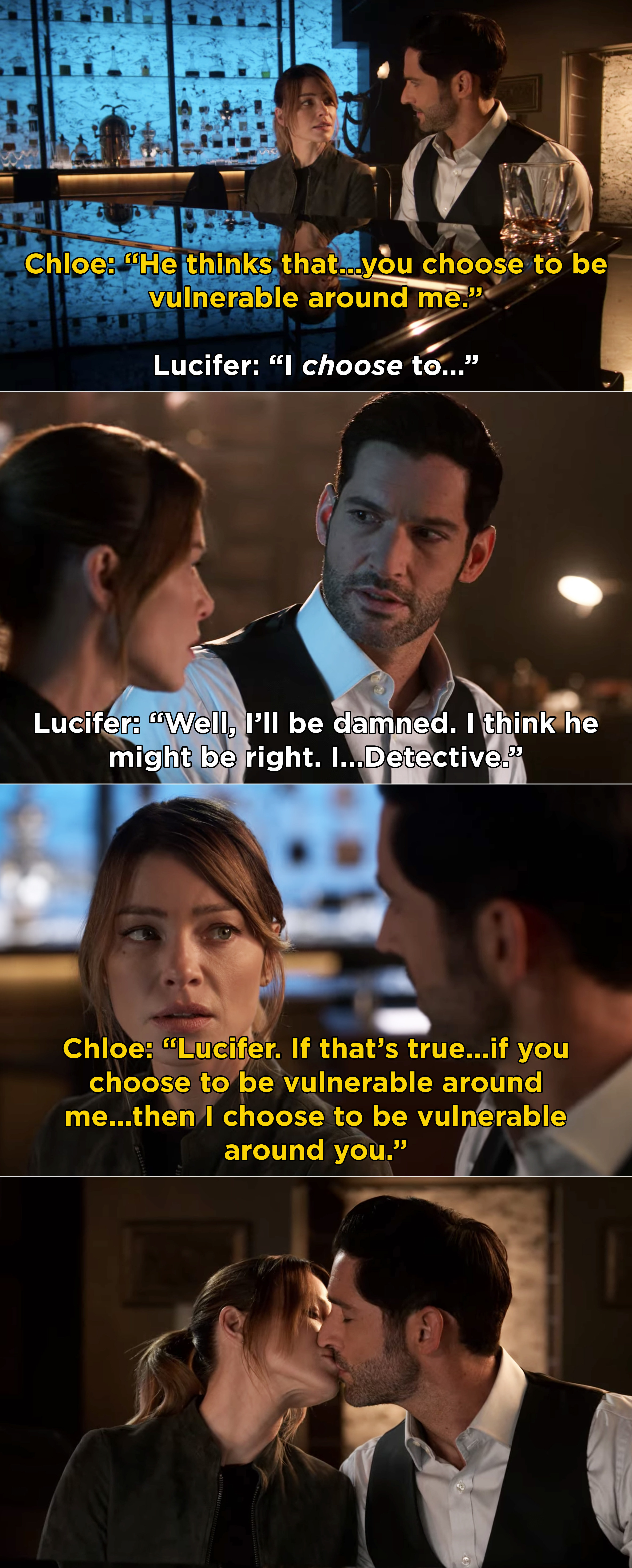 8.
Also on The Haunting of Bly Manor, when Dani proposed to Jamie and said that she wanted to spend whatever time she had left with her.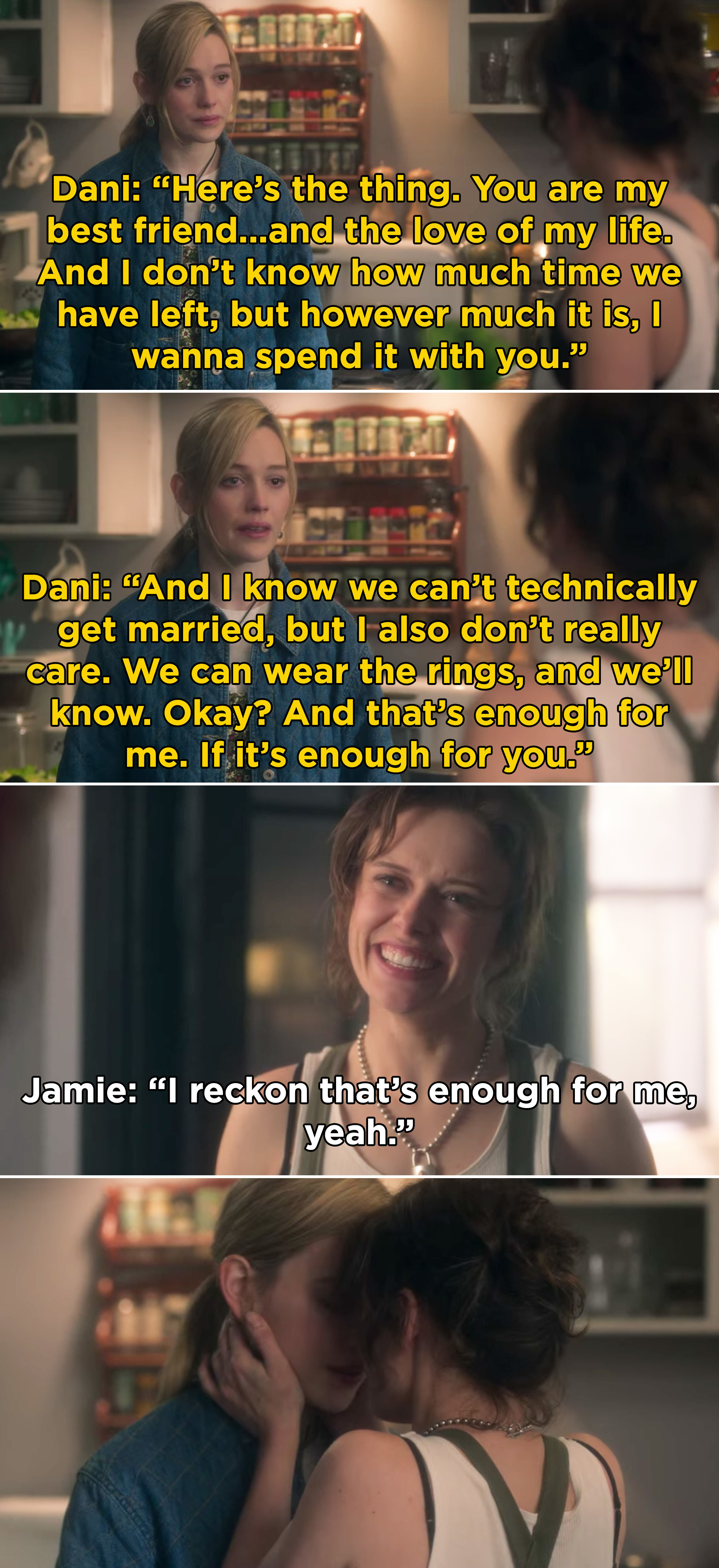 9.
And on The Haunting of Bly Manor, when Hannah told Owen that she always loved him.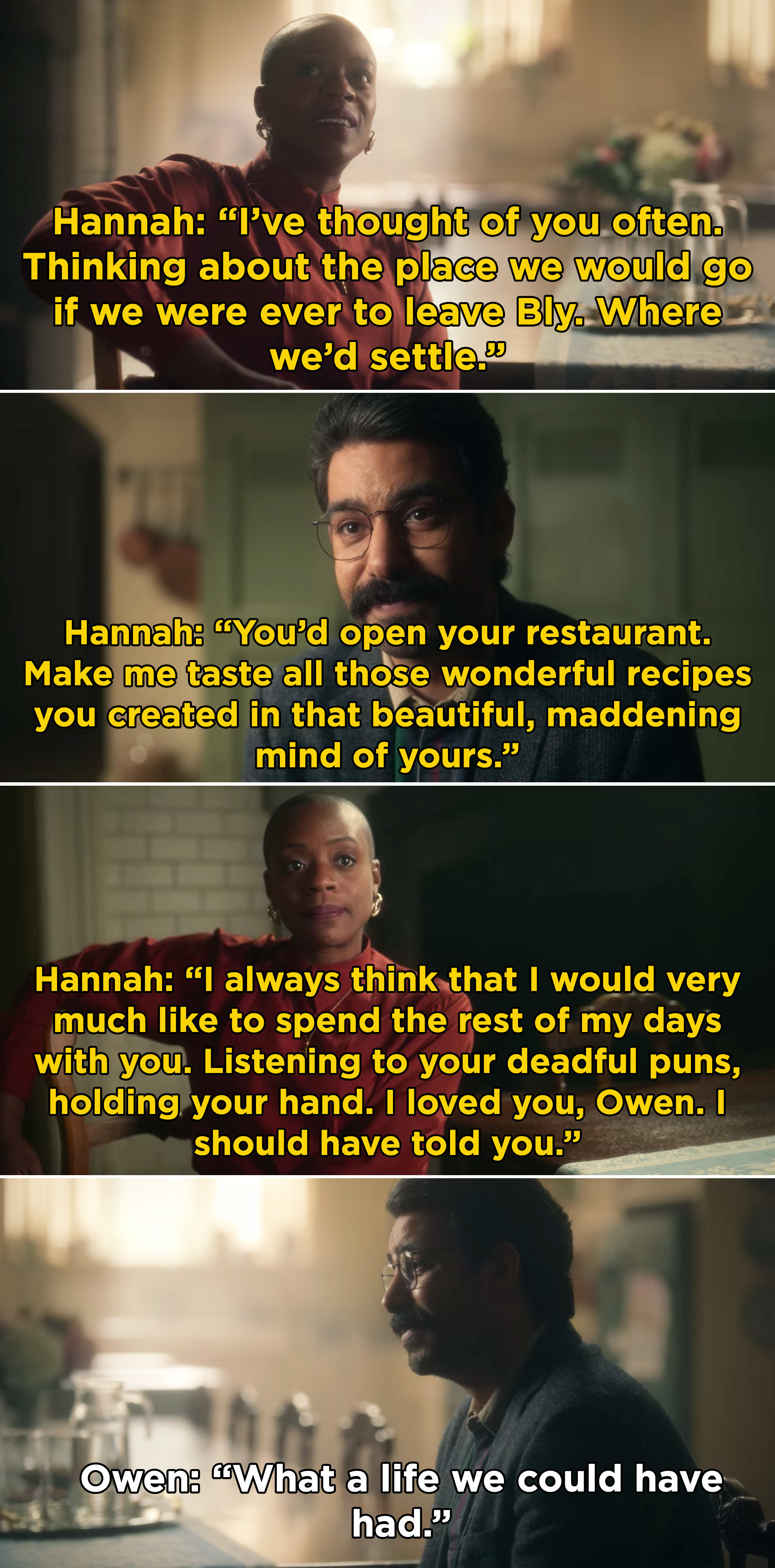 10.
On Brooklyn Nine-Nine, when Amy gave birth to her and Jake's son and Jake said he was proud of her.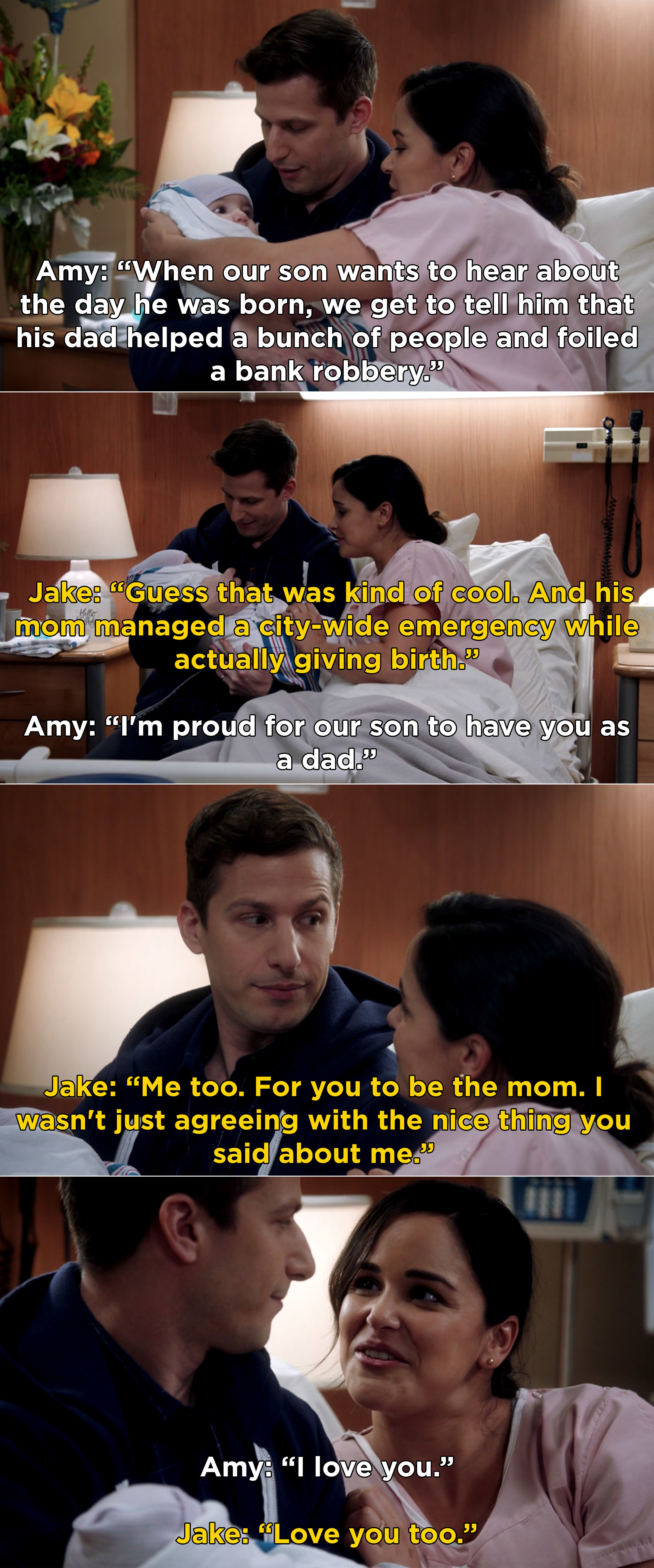 11.
On Grey's Anatomy, when Meredith and Derek reunited in a beach dream sequence after Meredith was unconscious due to having COVID-19.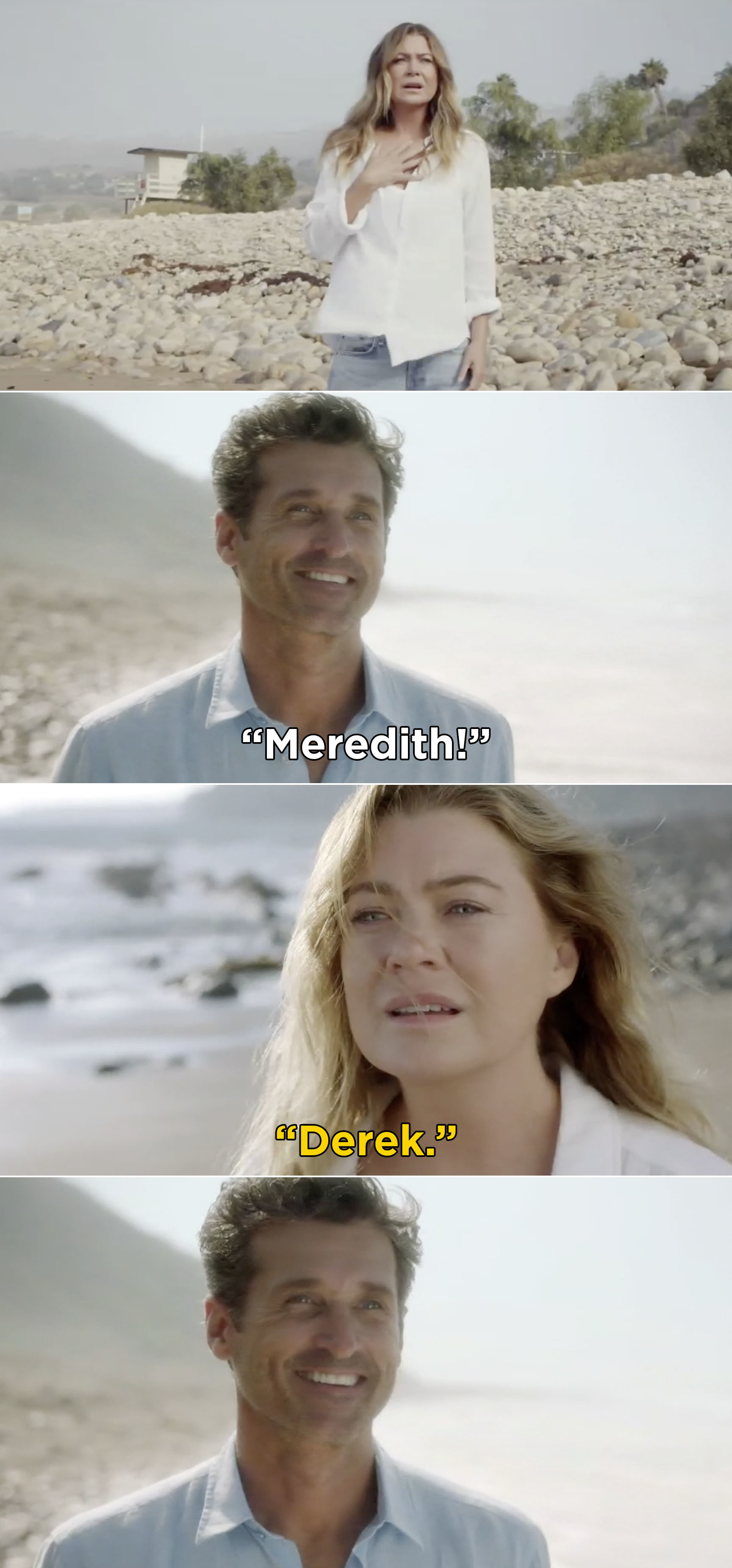 12.
And on Grey's Anatomy, when Link told Amelia that she made him "want to write love songs in the rain."

13.
On Arrow, when Oliver and Felicity reunited in a paradise dimension, which resembled where Oliver first saw Felicity.

14.
On Killing Eve, when Villanelle and Eve crossed paths for the first time since Season 2 and kissed.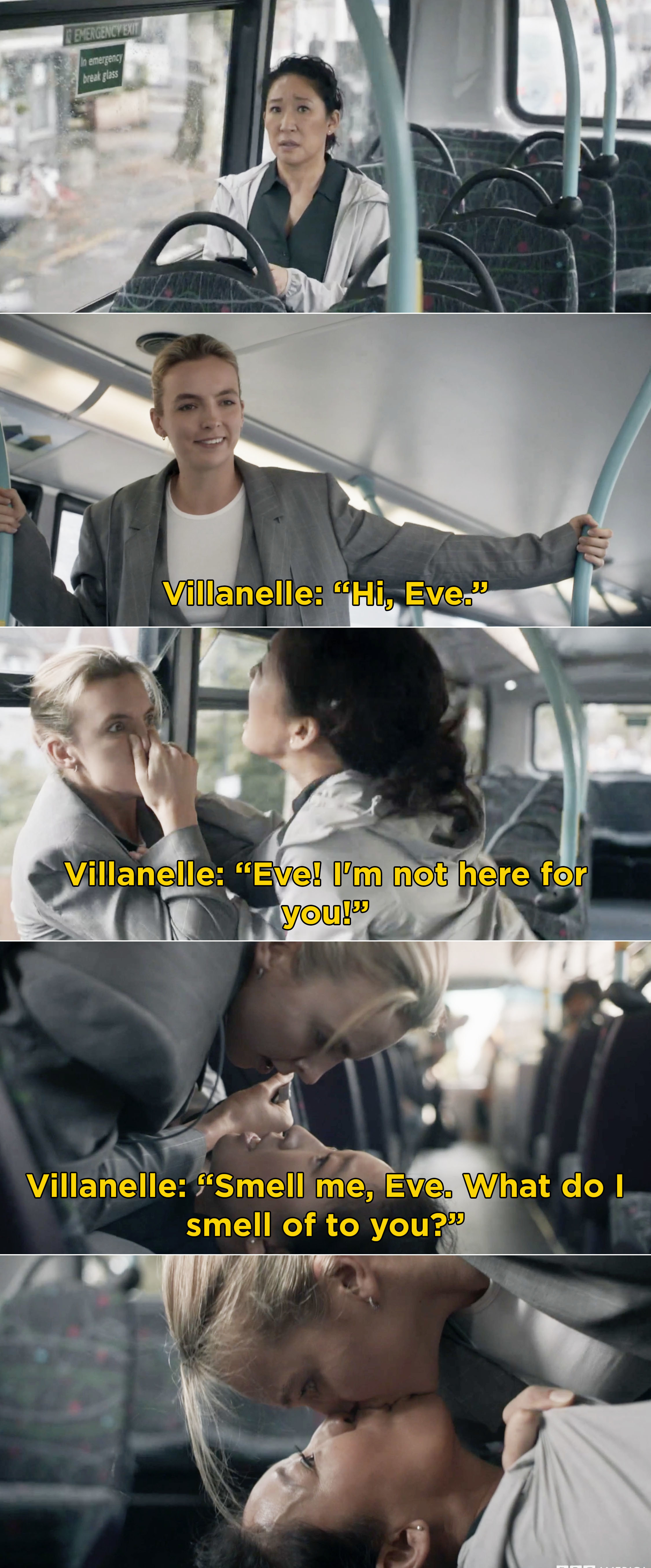 15.
And on Killing Eve, when Villanelle asked Eve to walk away and never turn back, but both of them couldn't do that.

16.
On Never Have I Ever, when Devi and Ben had their first kiss, and Paxton called Devi at the exact same time.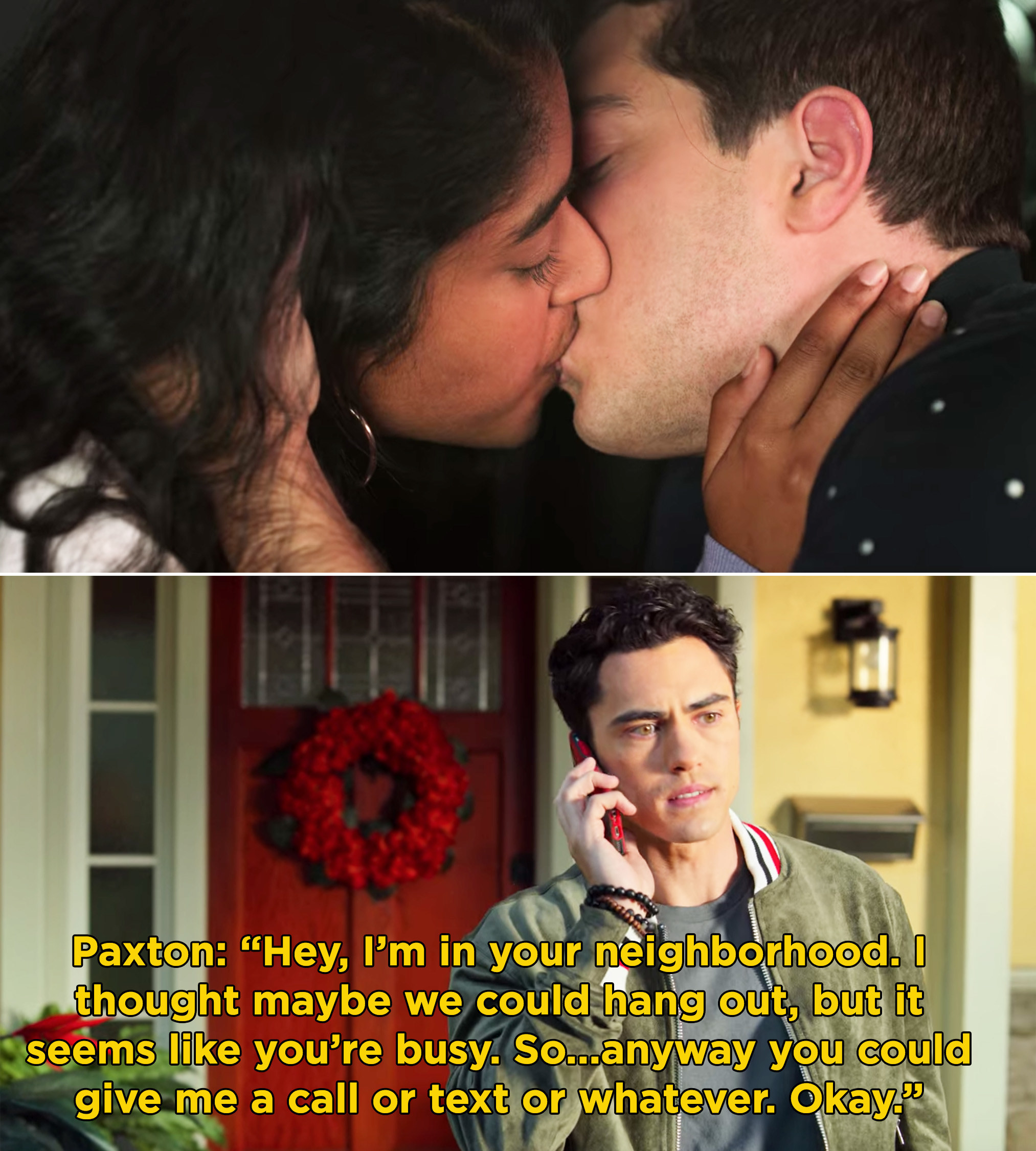 17.
On Wynonna Earp, when Waverly adorably proposed to Nicole again.

18.
On Agents of S.H.I.E.L.D., when Fitz and Simmons FINALLY reunited with each other and their daughter.

19.
And on Agents of S.H.I.E.L.D., when Daisy and Sousa kissed for the first time.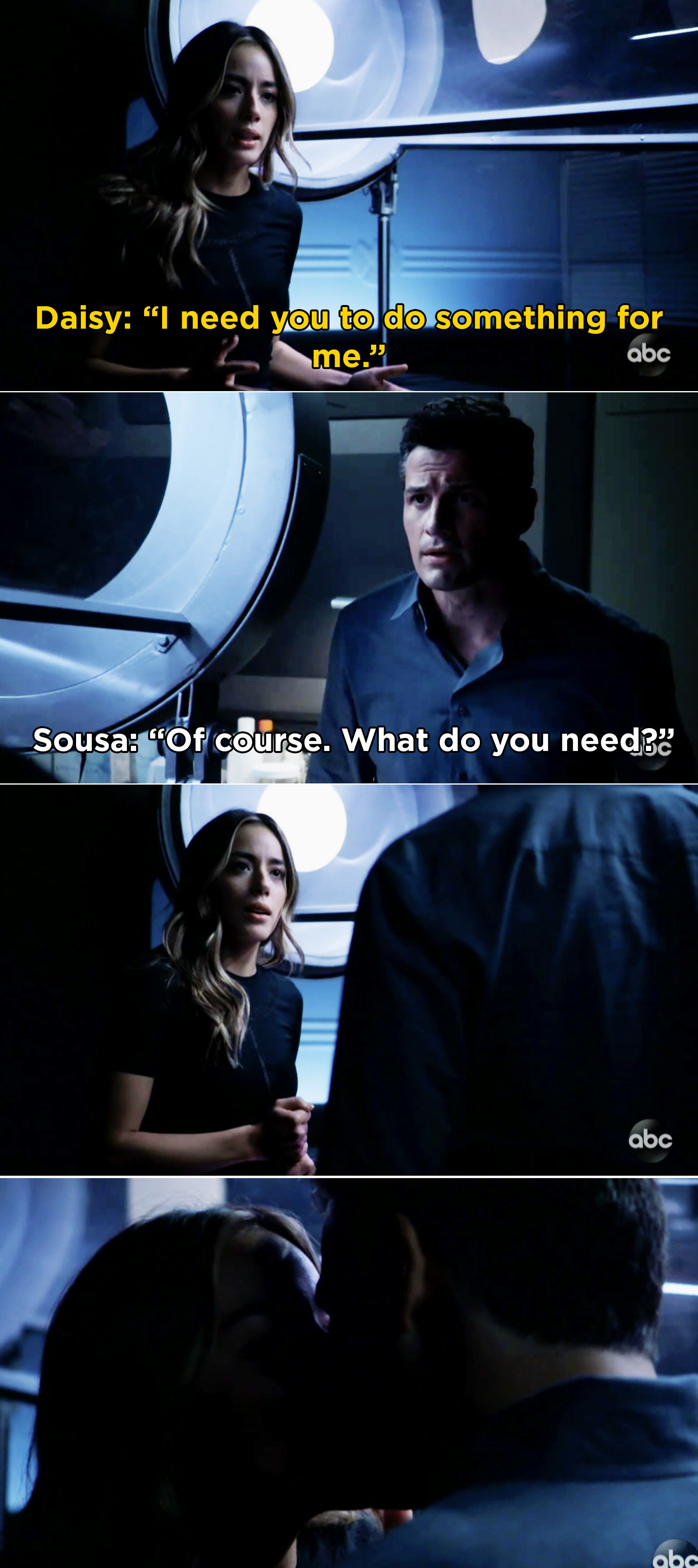 20.
On Dead to Me, when Judy and Michelle kissed in the photo booth.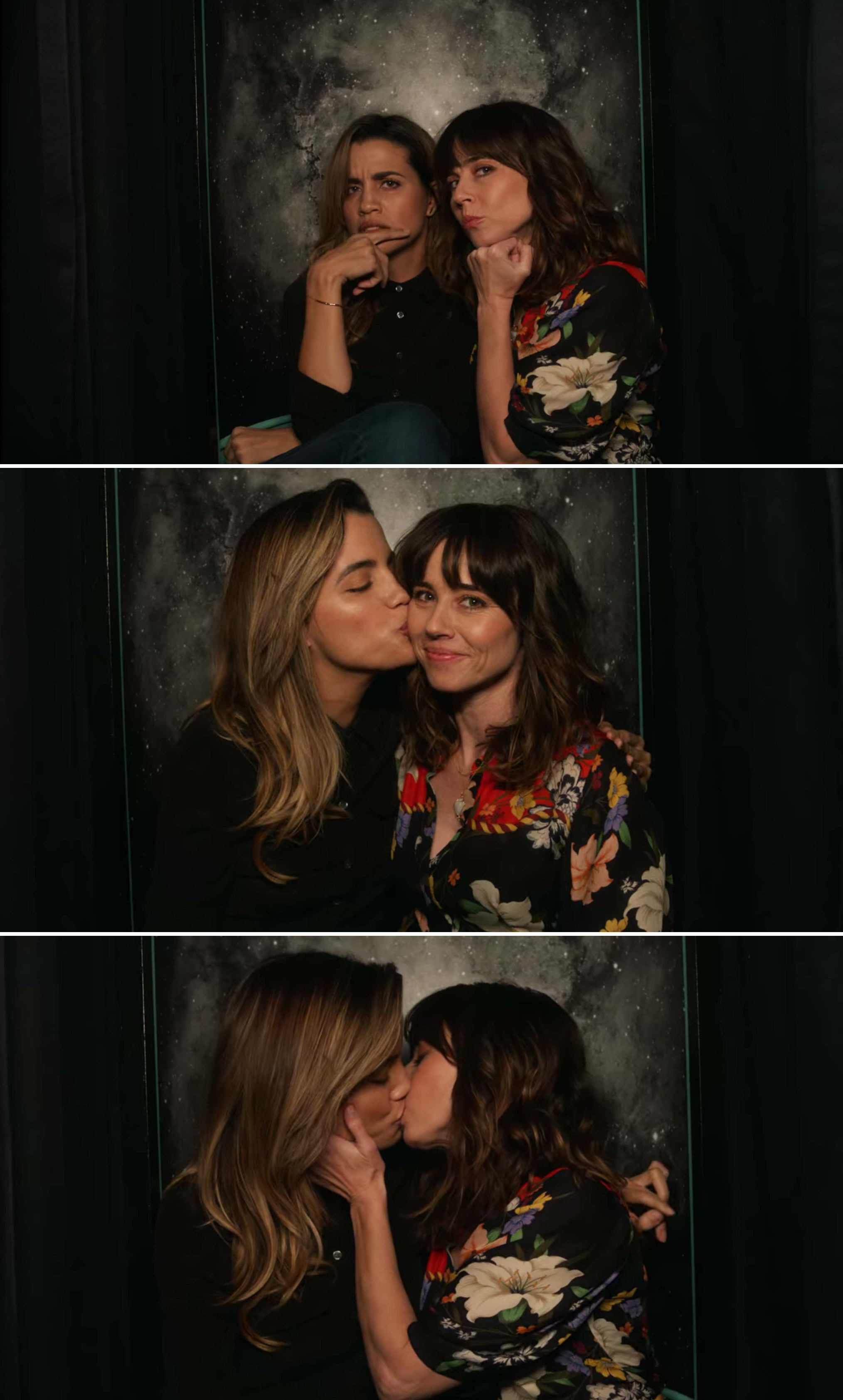 21.
On Insecure, when Issa and Lawrence reconnected and Lawrence said he's trying to find what makes him happy.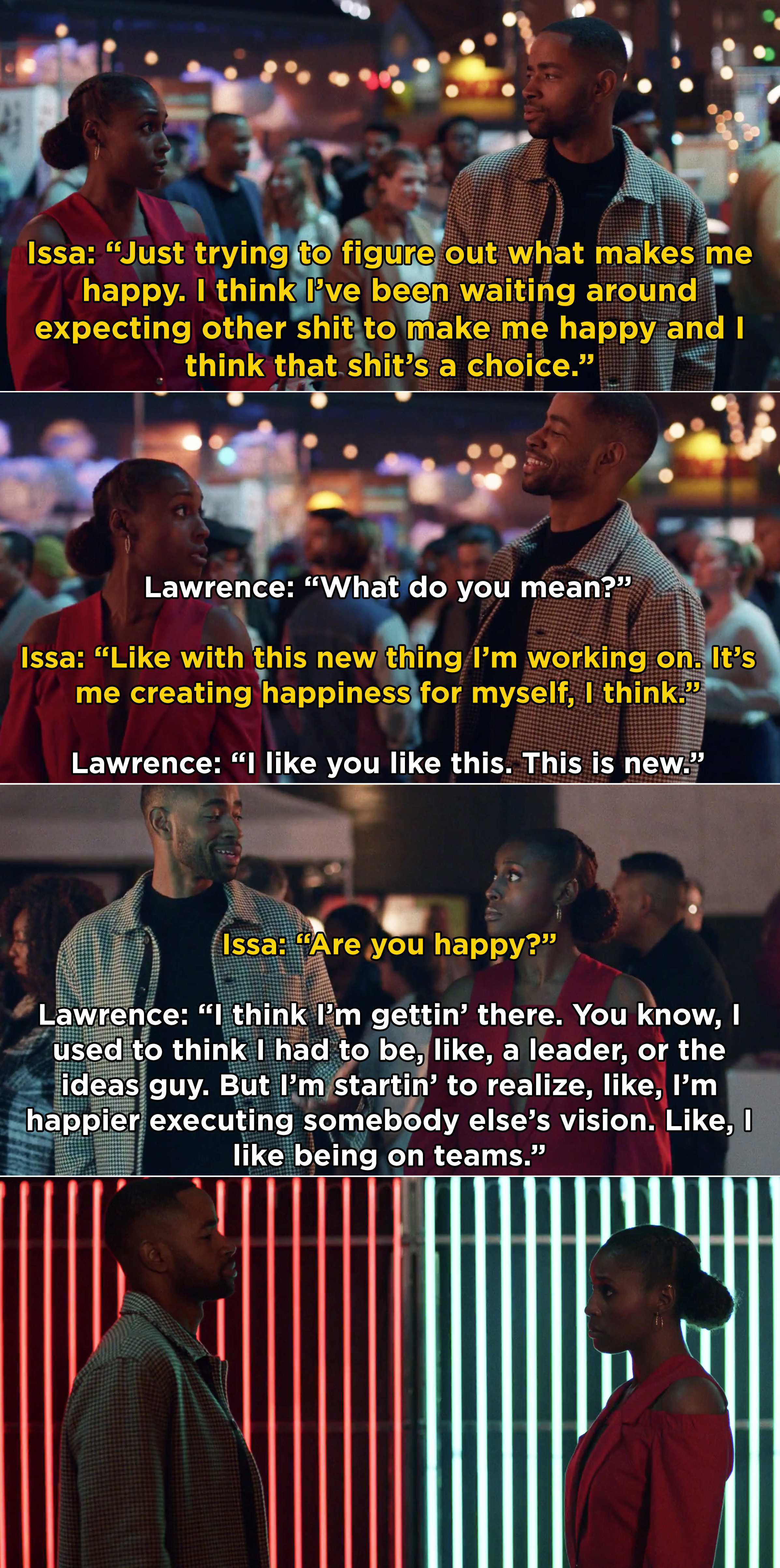 22.
On Julie and the Phantoms, when Willie and Alex adorably hung out in a museum together.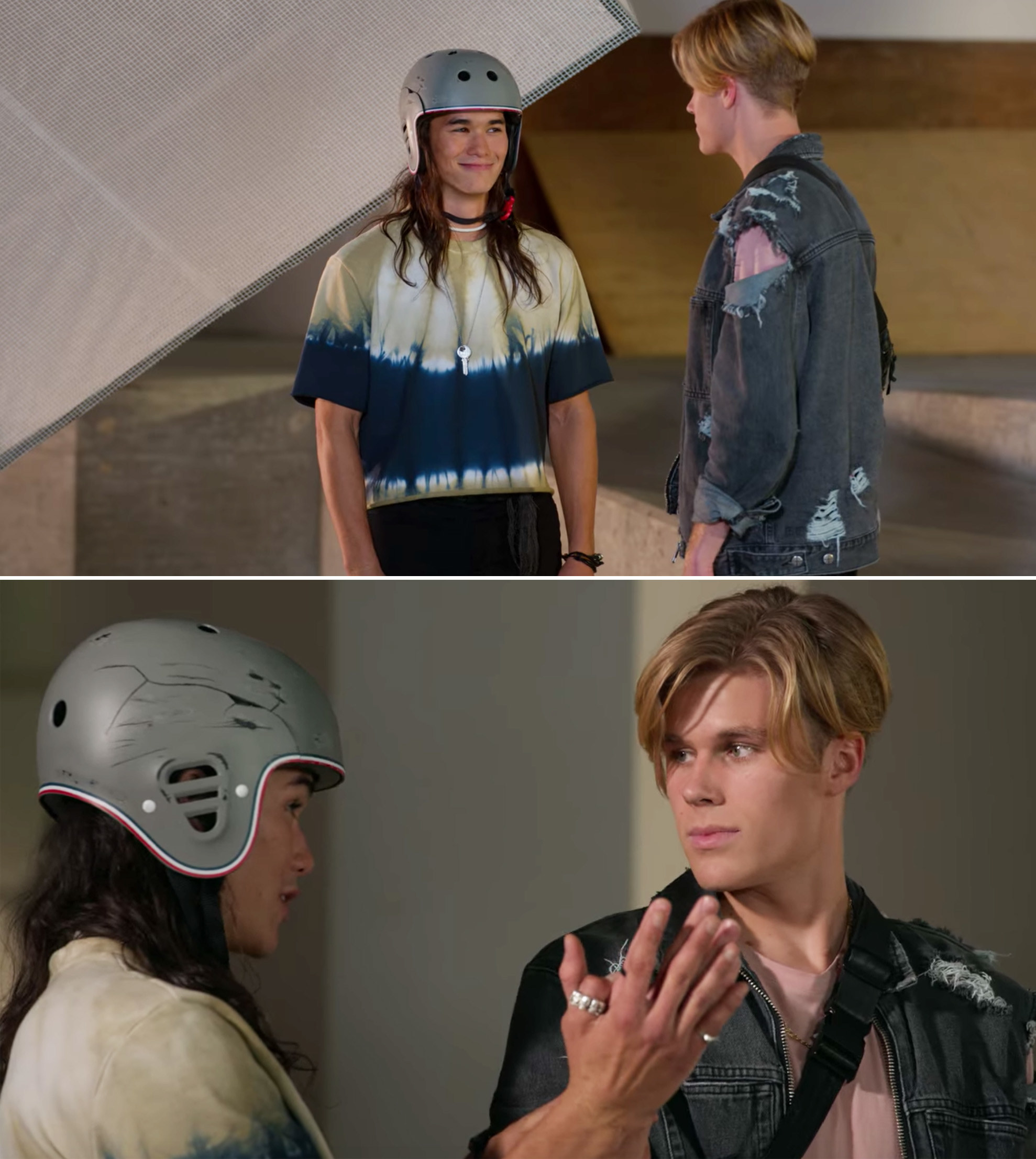 23.
On Riverdale, when Betty and Archie kissed while performing "Origin of Love" from Hedwig and the Angry Inch.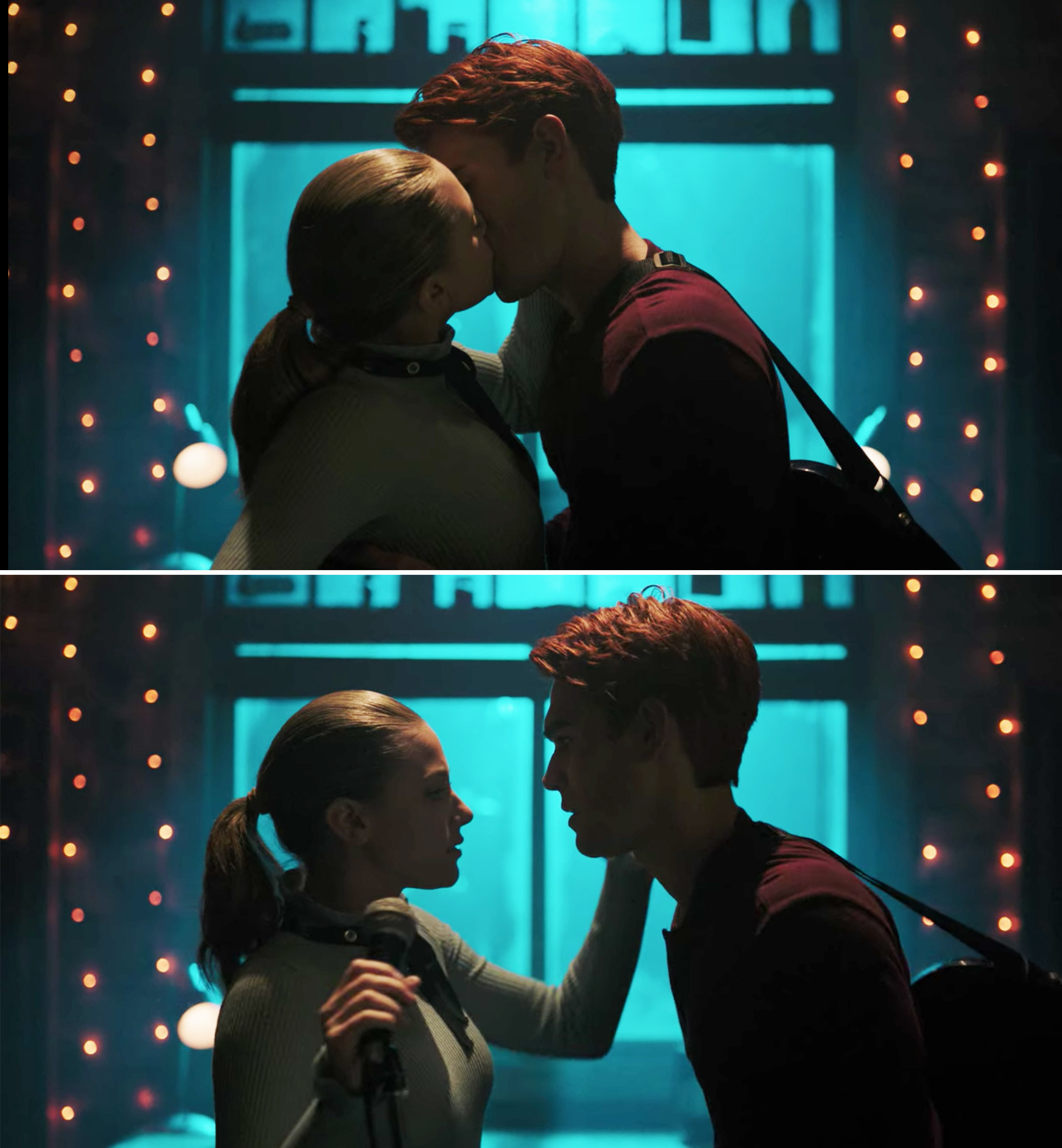 24.
On Lovecraft Country, when Tic said he wished he had a lifetime to spend with Leti and their unborn child.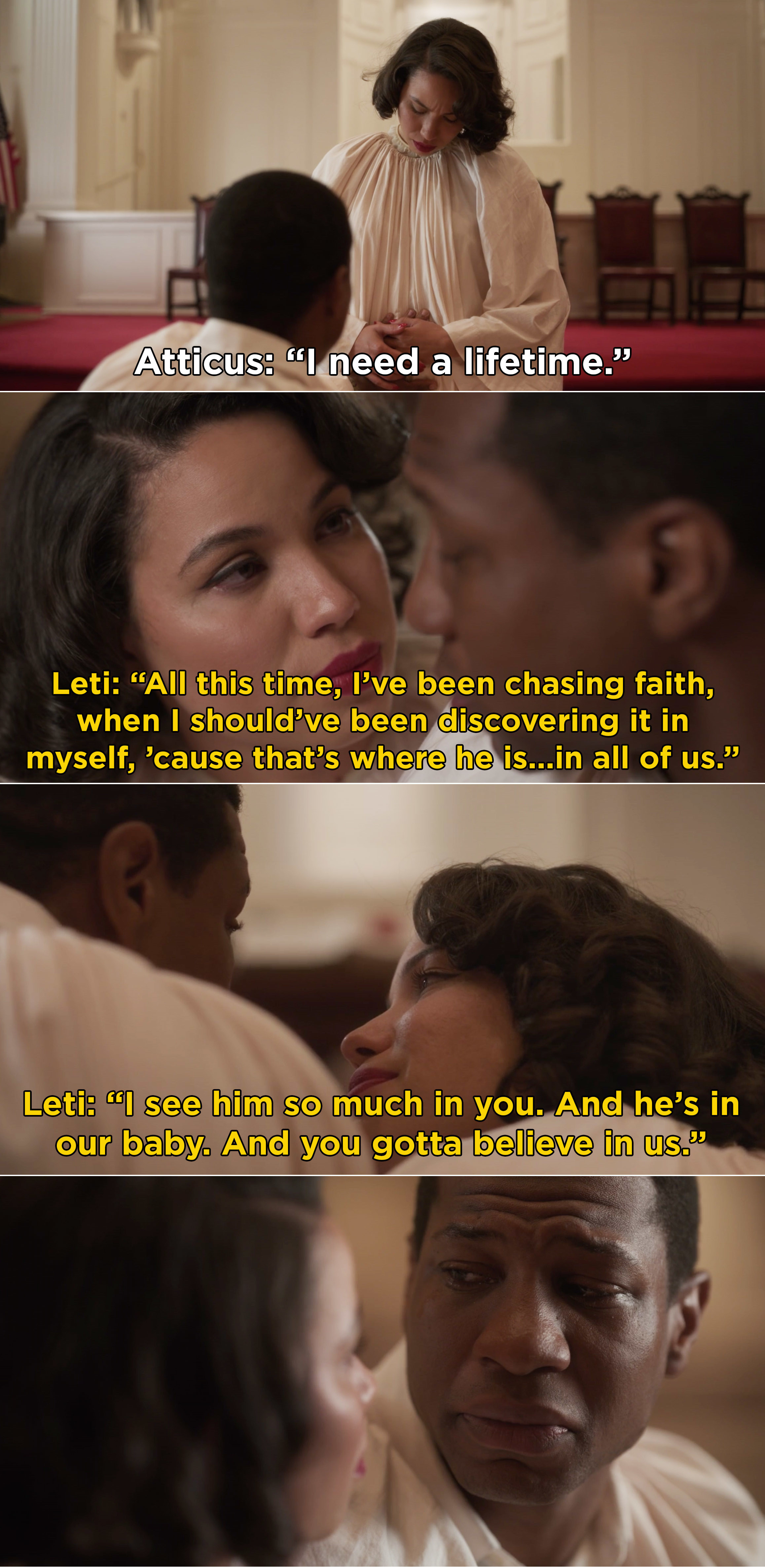 25.
On Criminal Minds, when Luke asked out Garcia since they weren't going to be working together anymore.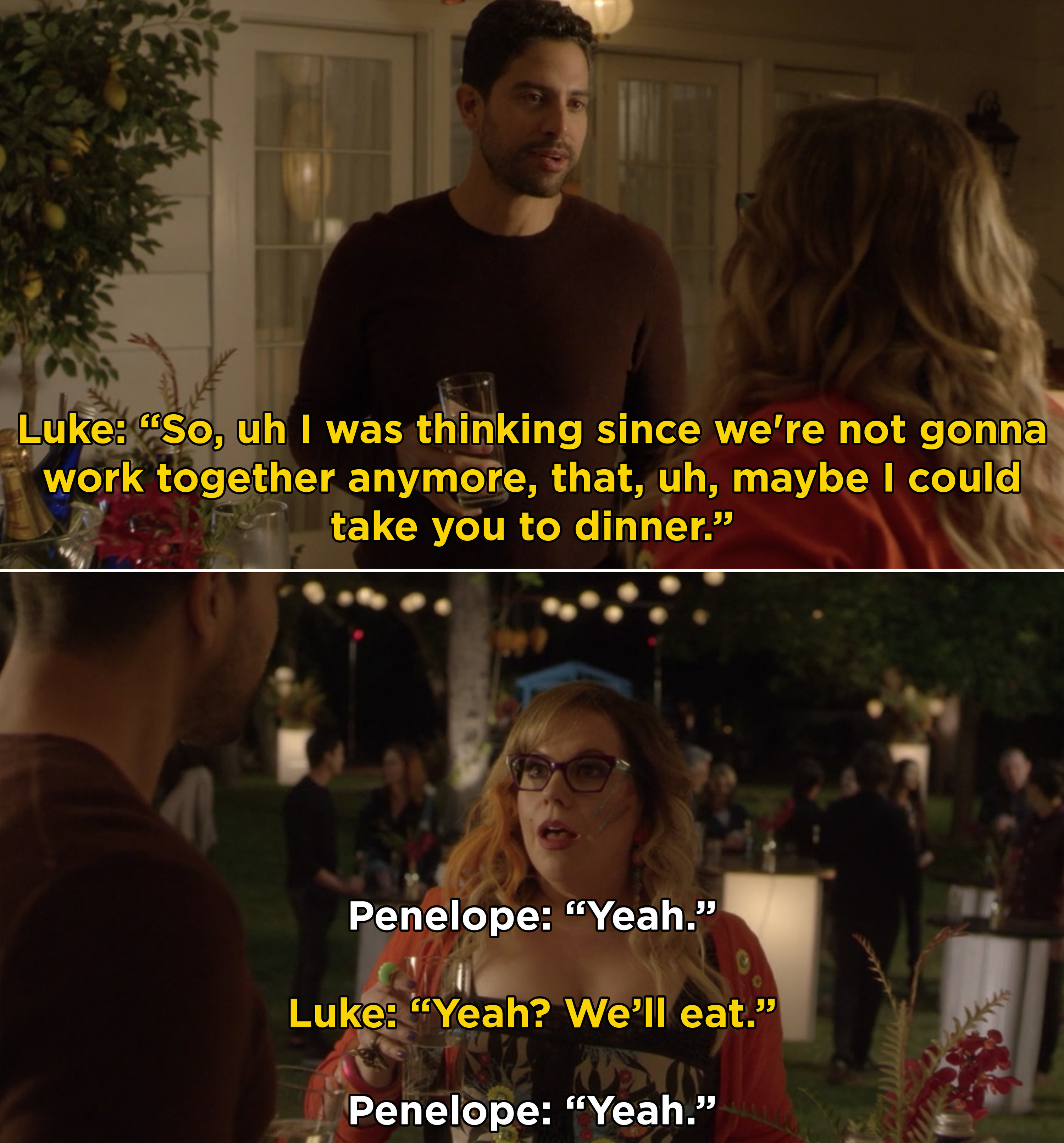 26.
On Virgin River, when Jack and Mel kissed for the first time on her front porch.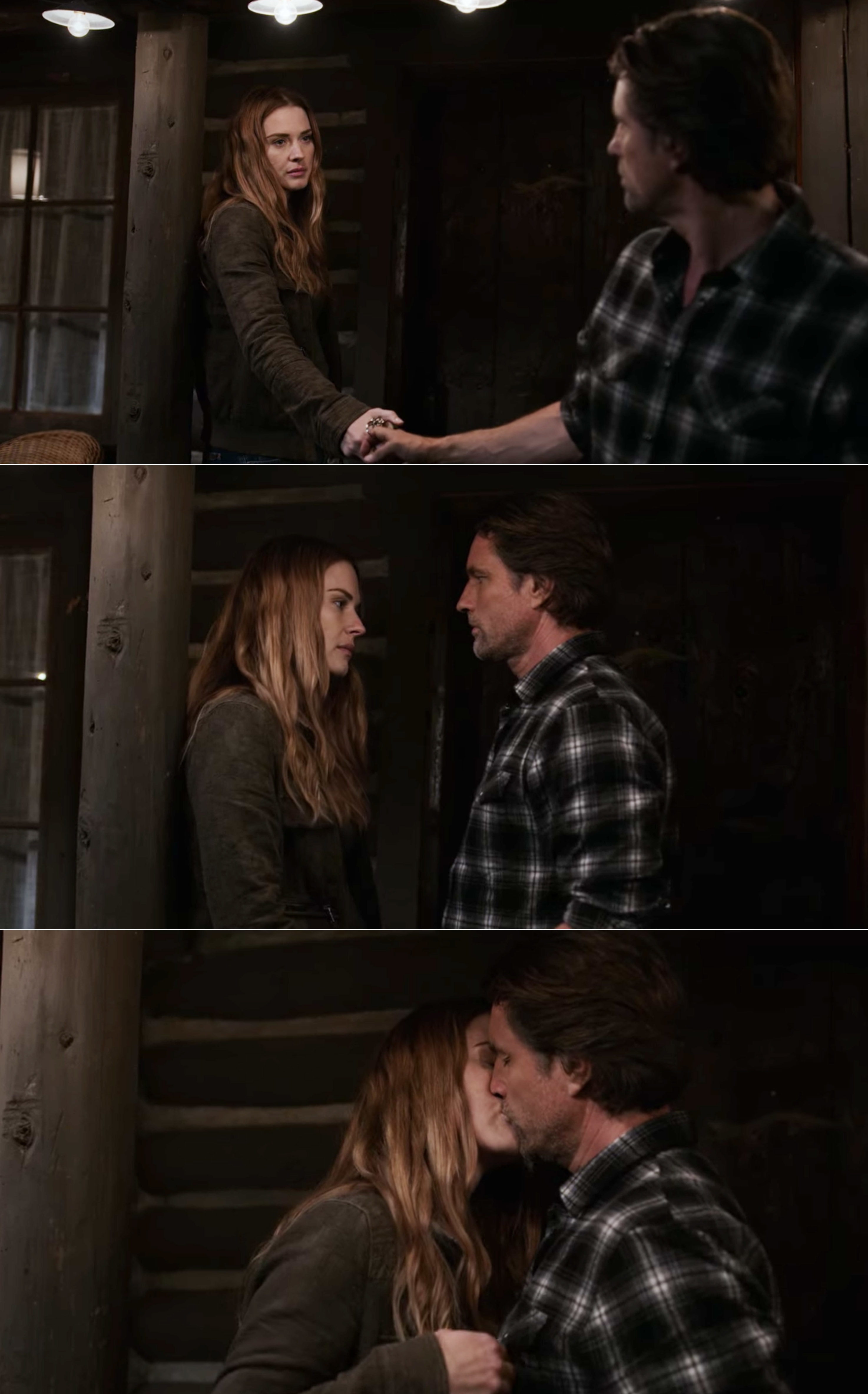 27.
On High School Musical: The Musical: The Series, when Ricky said that he's always loved Nini.

28.
On Chicago Fire, when Casey and Brett finally kissed, but Brett questioned whether Casey still had feelings for Gabby.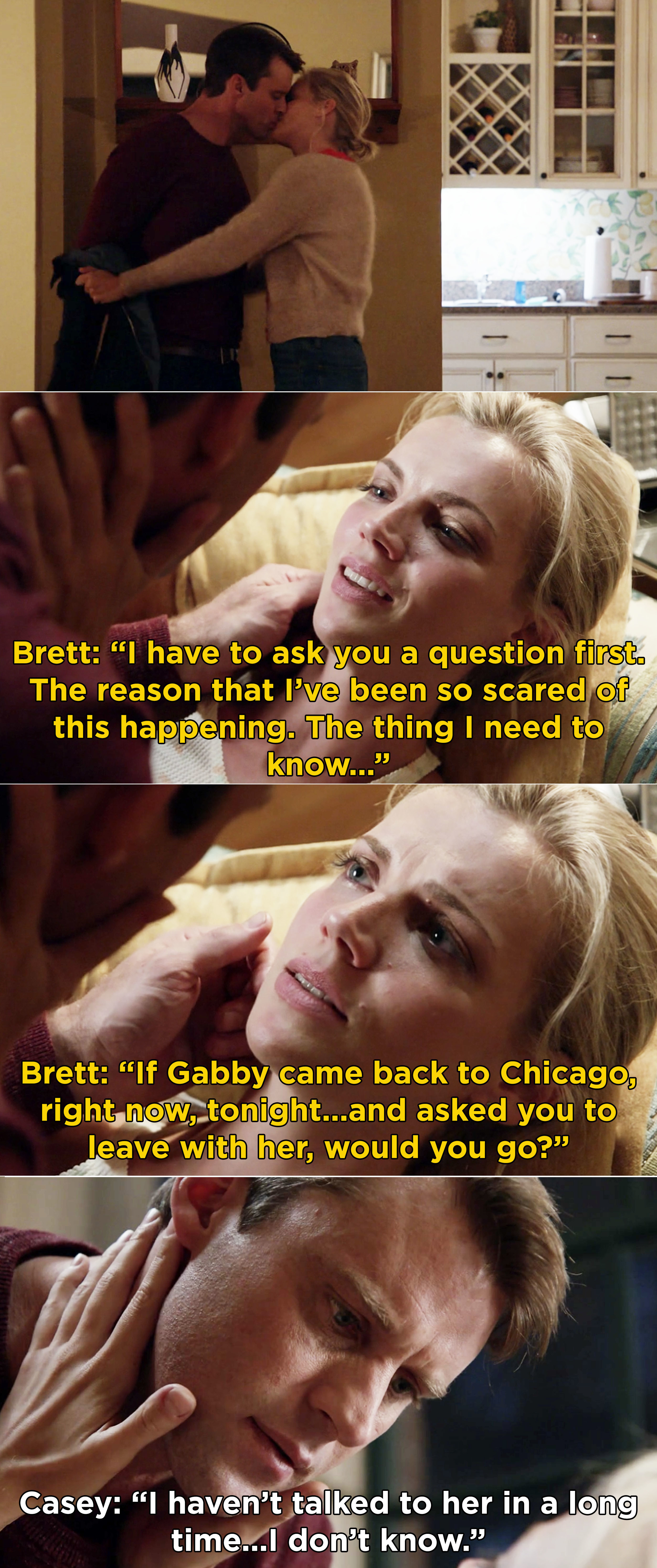 29.
On Motherland: Fort Salem, when Scylla professed her love and asked Raelle to believe her.

30.
On The Flash, when Iris was stuck in the mirror dimension and she promised to get back to Barry, and Barry did the same.
31.
On One Day at a Time, when Avery revealed to Schneider that she was pregnant.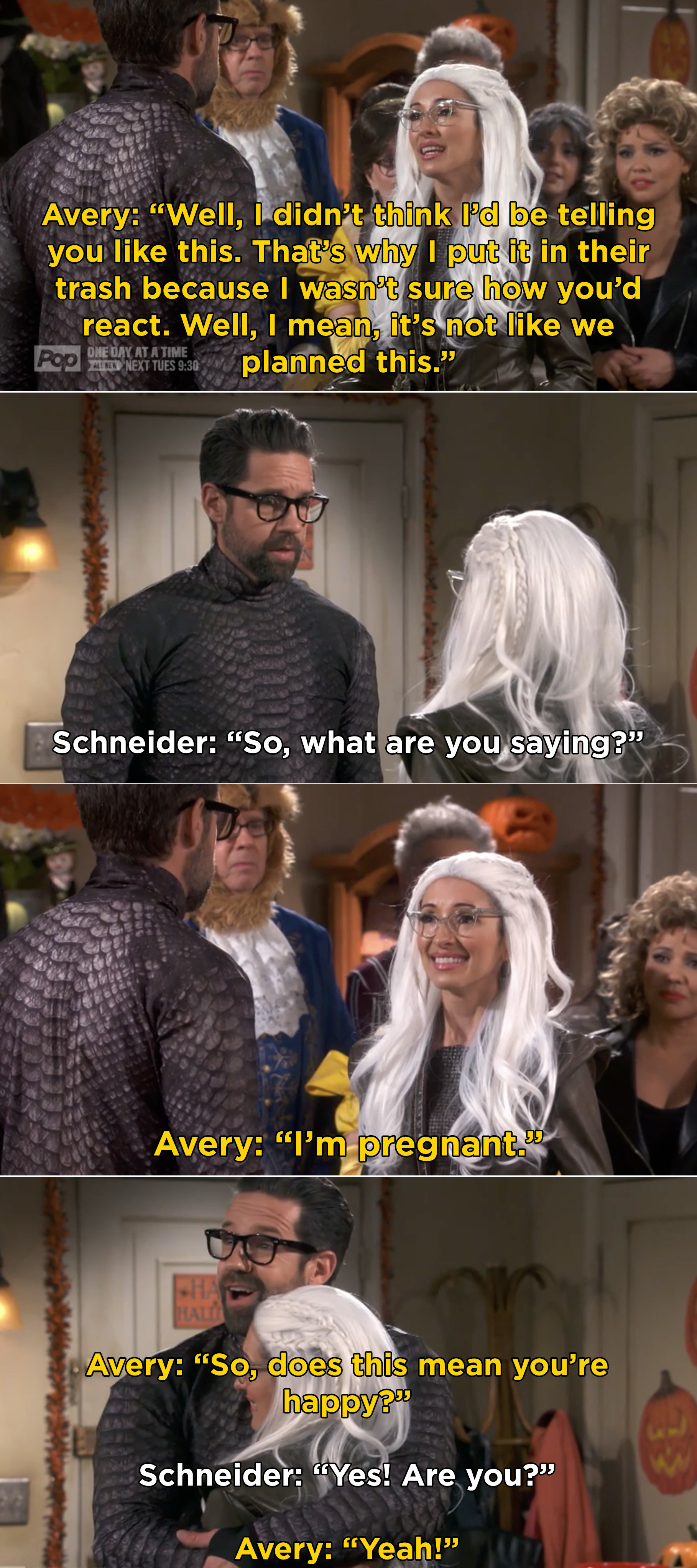 32.
On Shameless, when Mickey and Ian got married and it was adorable.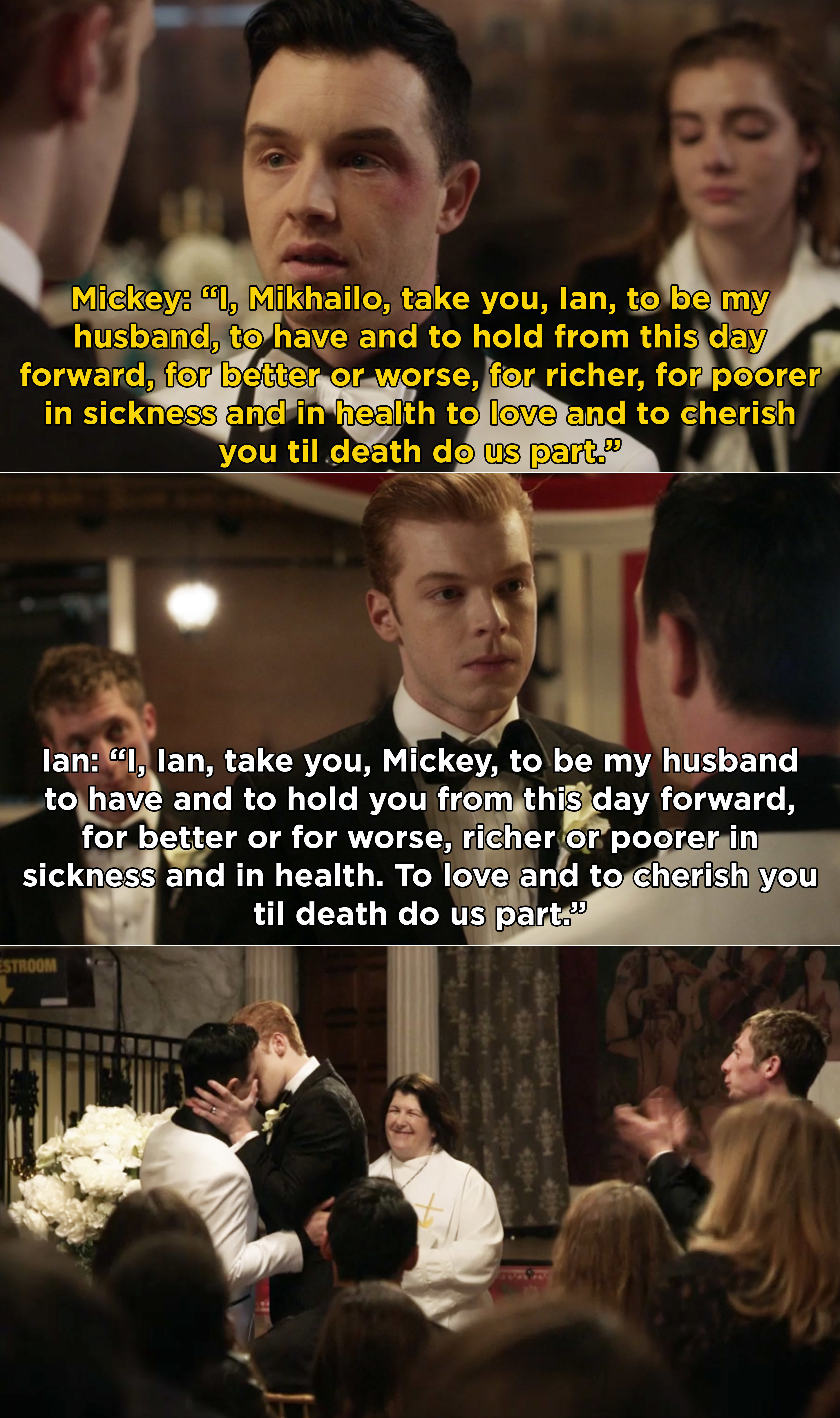 33.
On Elite, when Nadia called Guzmán and promised that she would come back for him.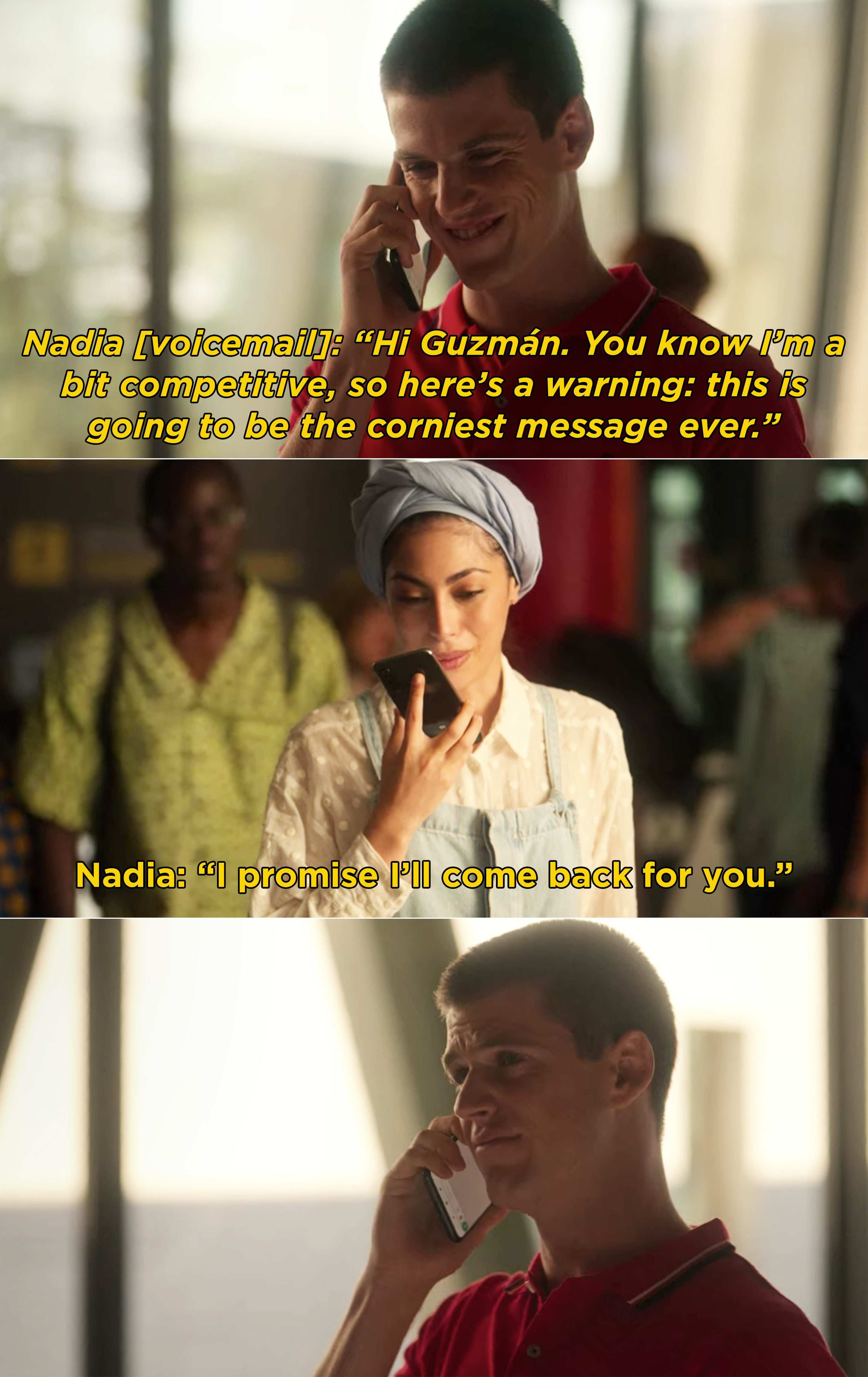 34.
On The Boys, when Hughie and Annie sang Billy Joel together while on a road trip.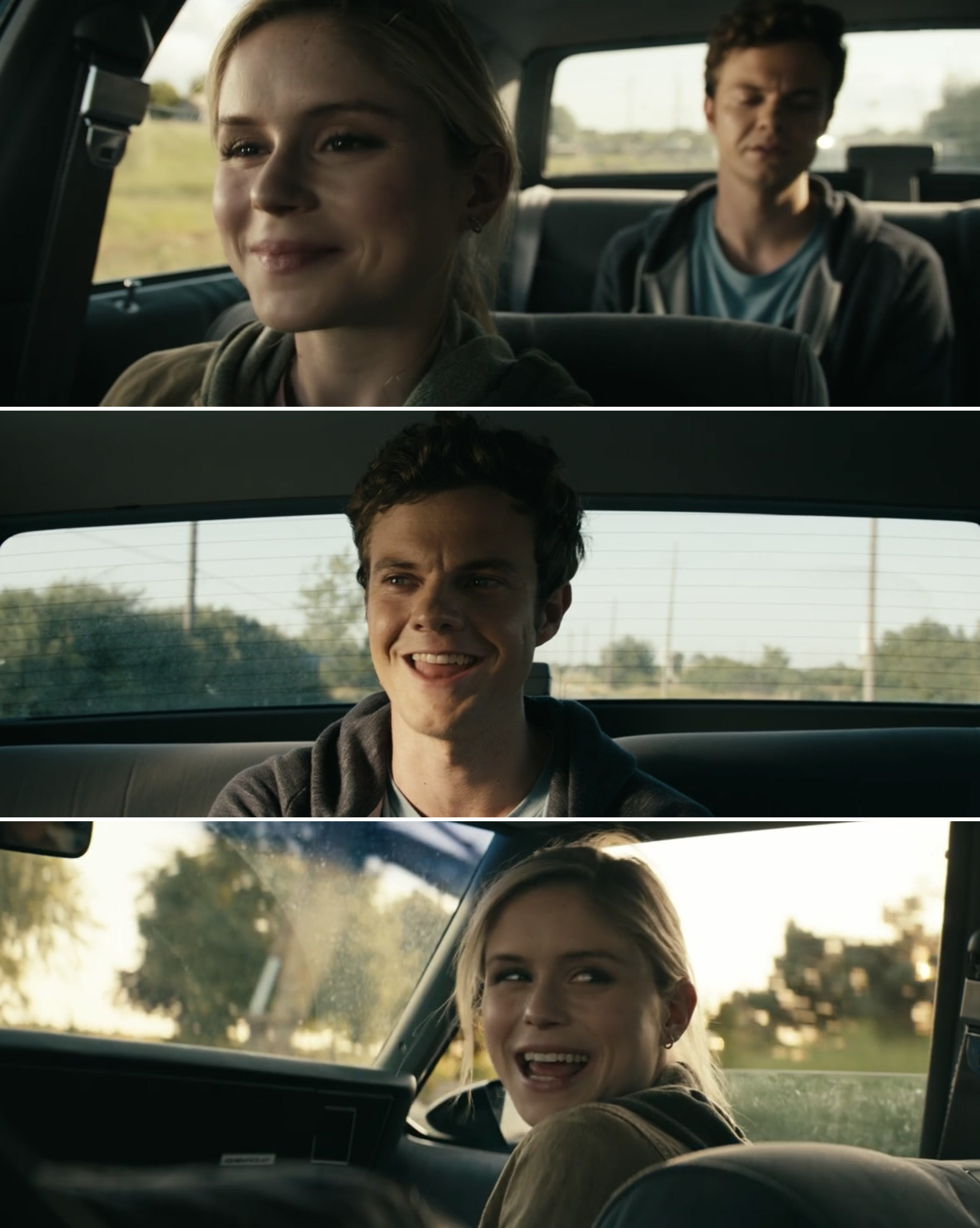 35.
On Outer Banks, when John B. and Sarah kissed in the rain after spending the entire day together.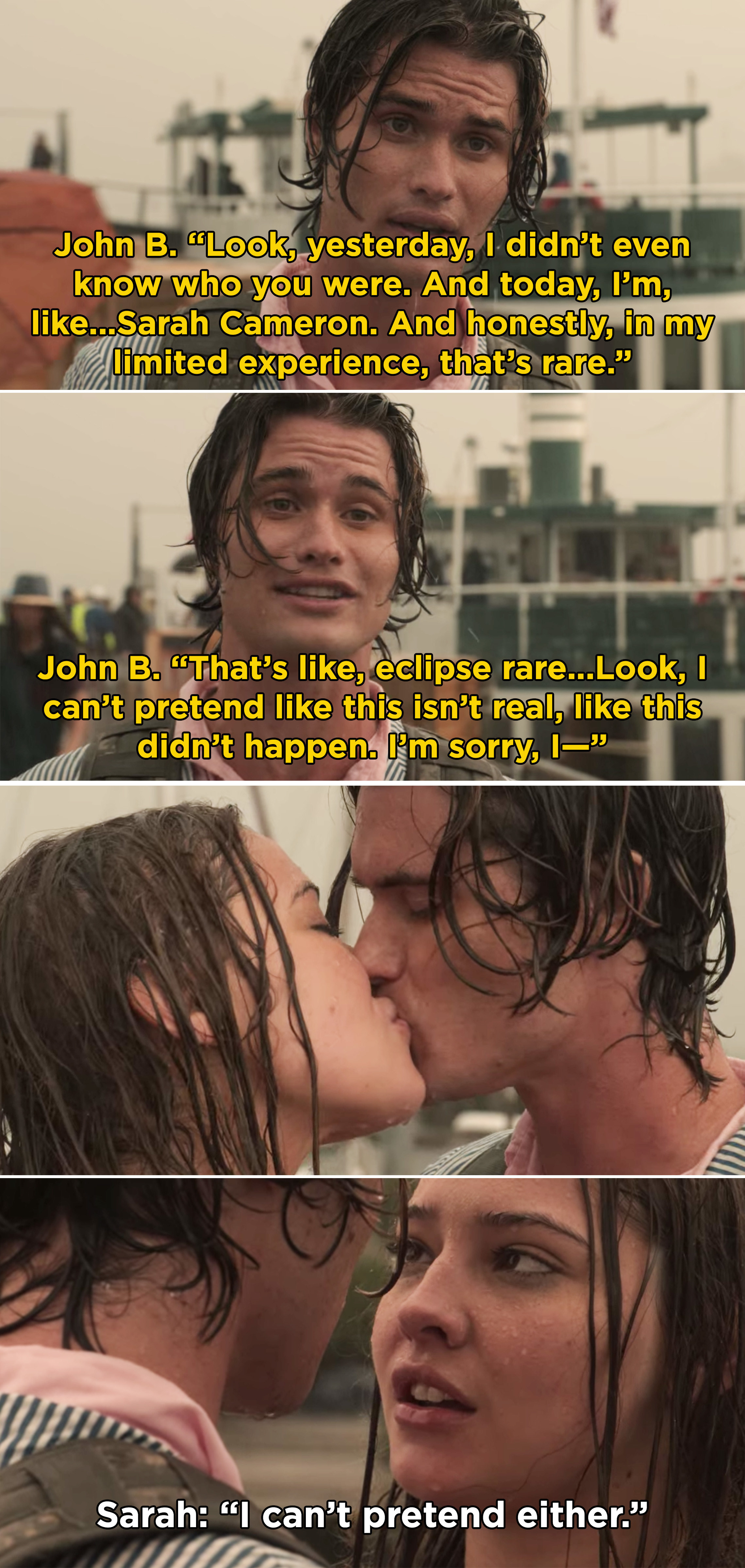 36.
On Sex Education, when Maeve confessed to Otis that she liked him, even though Otis was dating Ola at the time.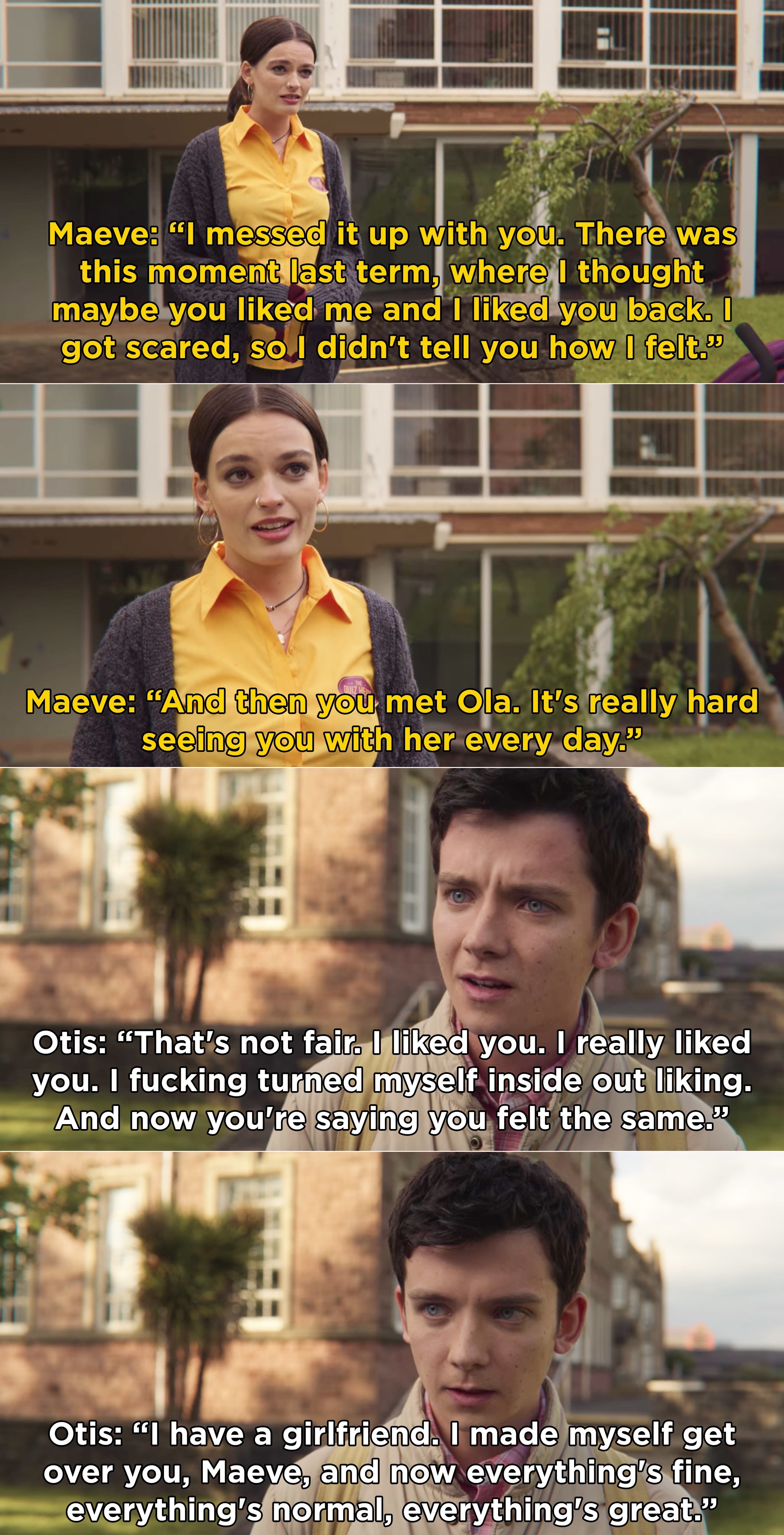 37.
On Teenage Bounty Hunters, when Sterling and April kissed for the first time.
39.
On We Are Who We Are, when Fraser and Caitlin adorably made their way back to each other and kissed.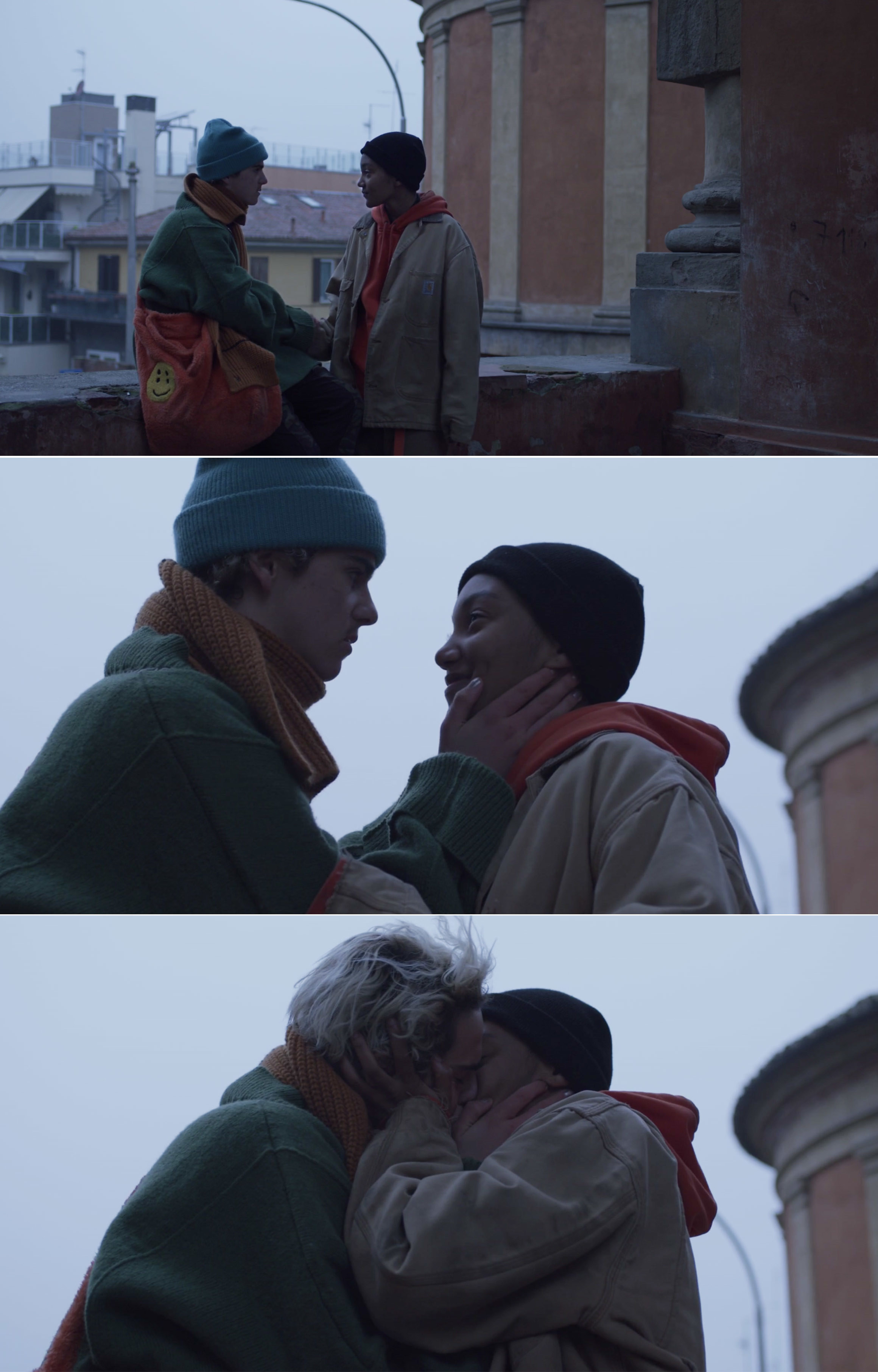 40.
On Roswell, New Mexico, when Max remembered Liz and told her the moment he knew that he loved her.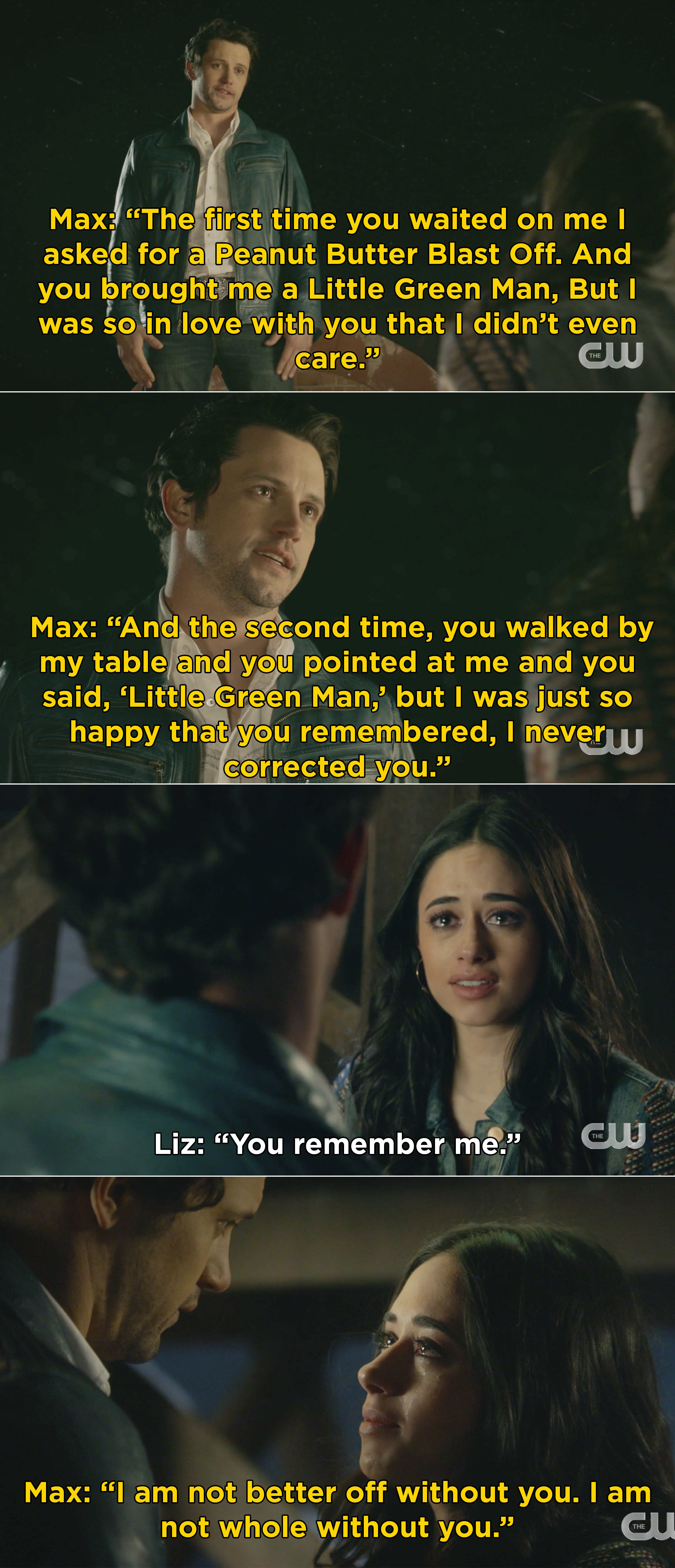 41.
Also on Roswell, New Mexico, when Alex sang a song he wrote in the bar, and Michael hoped that someday they would find their way back to each other.

42.
On Station 19, when Maya told Carina that she loved her and asked for her forgiveness after she cheated on her.

43.
On Batwoman, when Sophie kissed Batwoman and didn't know that it was actually Kate under the mask.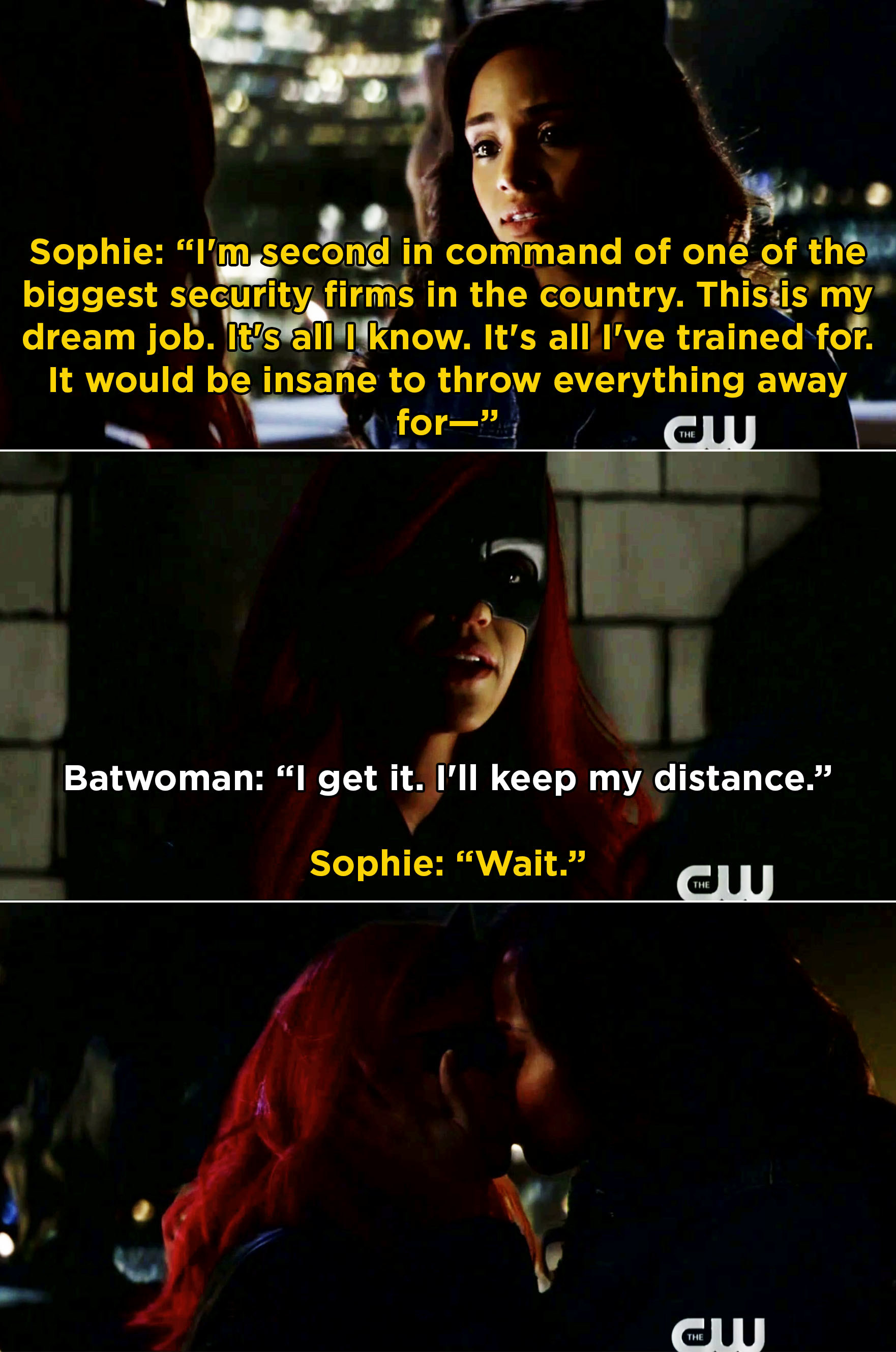 44.
On The Bold Type, when Richard and Sutton finally got married.
45.
On She-Ra and the Princesses of Power, when Catra saved Adora and then they professed their love for each other.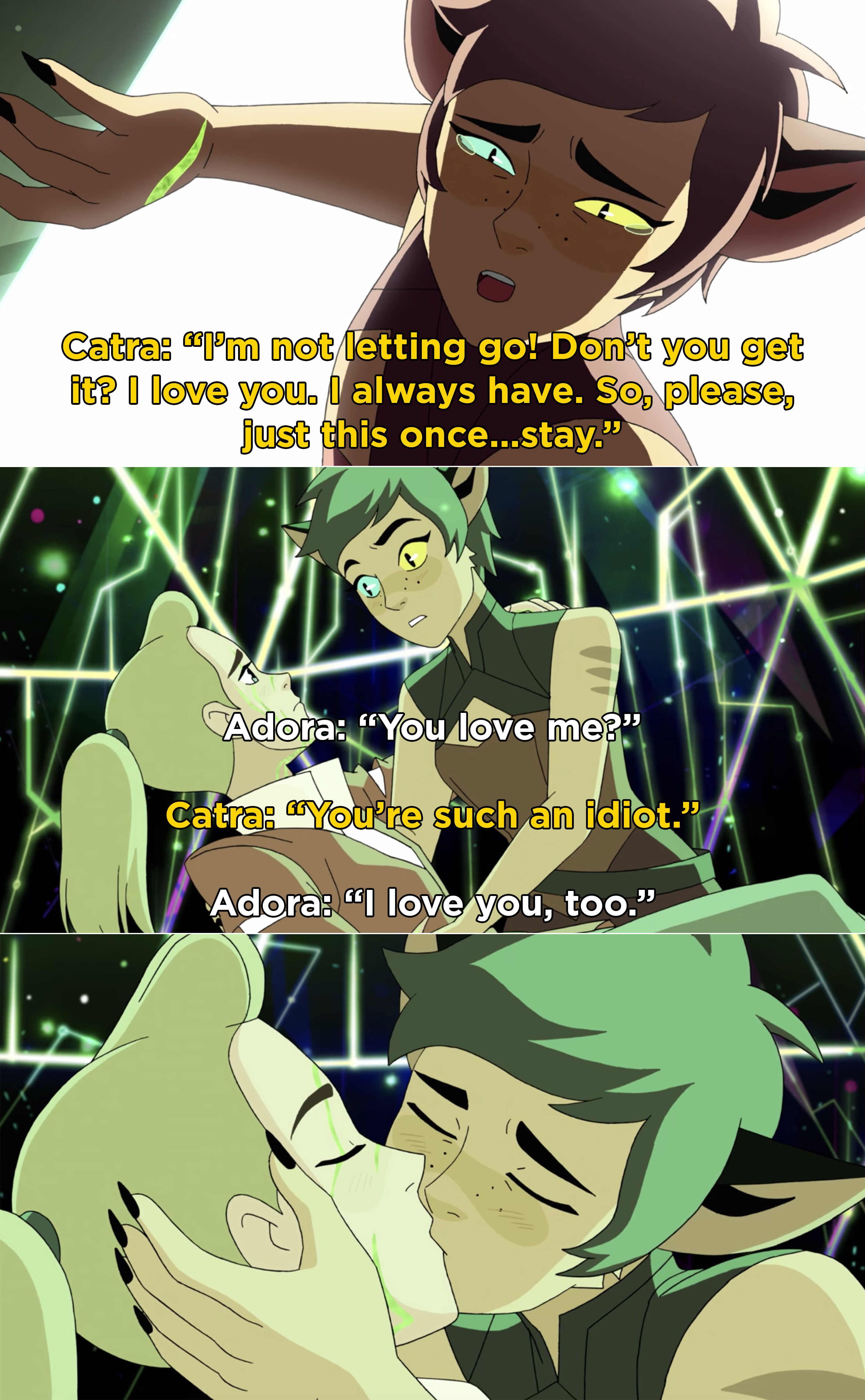 46.
On Grand Army, when Dom adorably asked John Ellis to prom with a cute proposal.
47.
On Feel Good, when Mae said she felt like she'd been running her entire life, until she met George.
48.
On Emily in Paris, when Gabriel and Emily kissed before Gabriel was going to leave.
49.
On Love, Victor, when Victor kissed Benji while they were on a work trip together.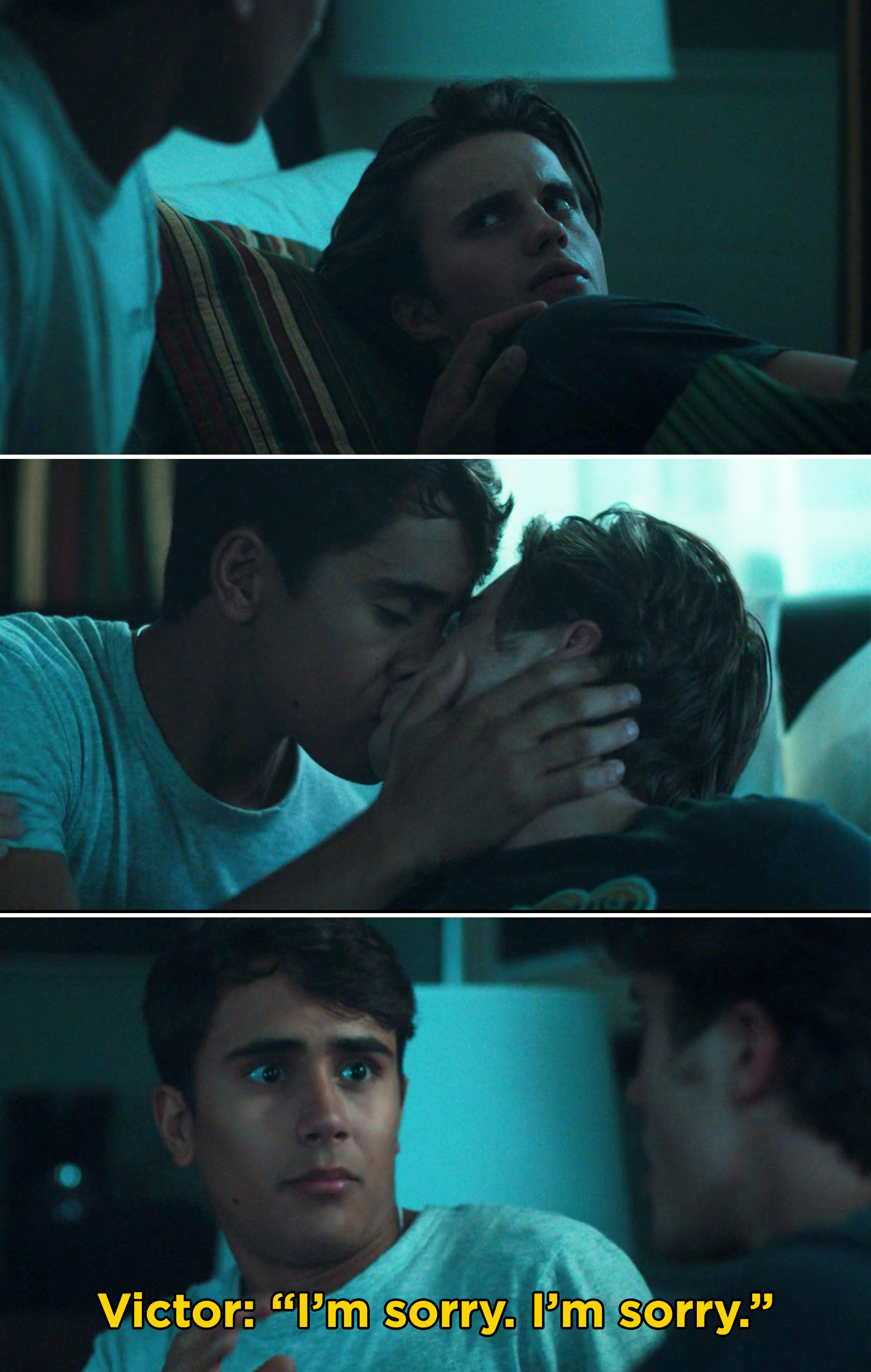 50.
On Good Trouble, when Dennis listened to his heart and kissed Davia.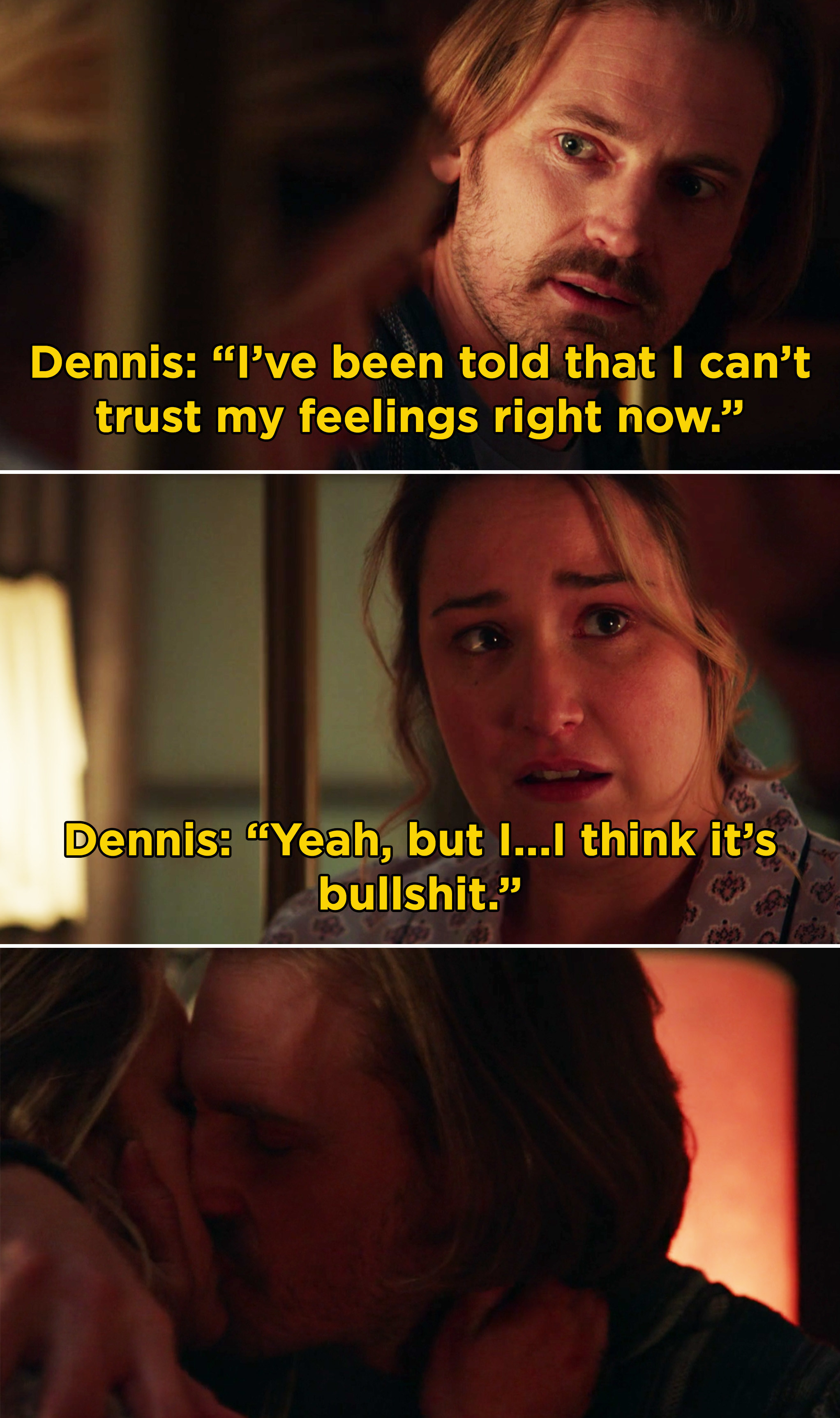 51.
And finally, on Legends of Tomorrow, when Ray and Nora adorably got married before they eventually left the Waverider to start their lives together.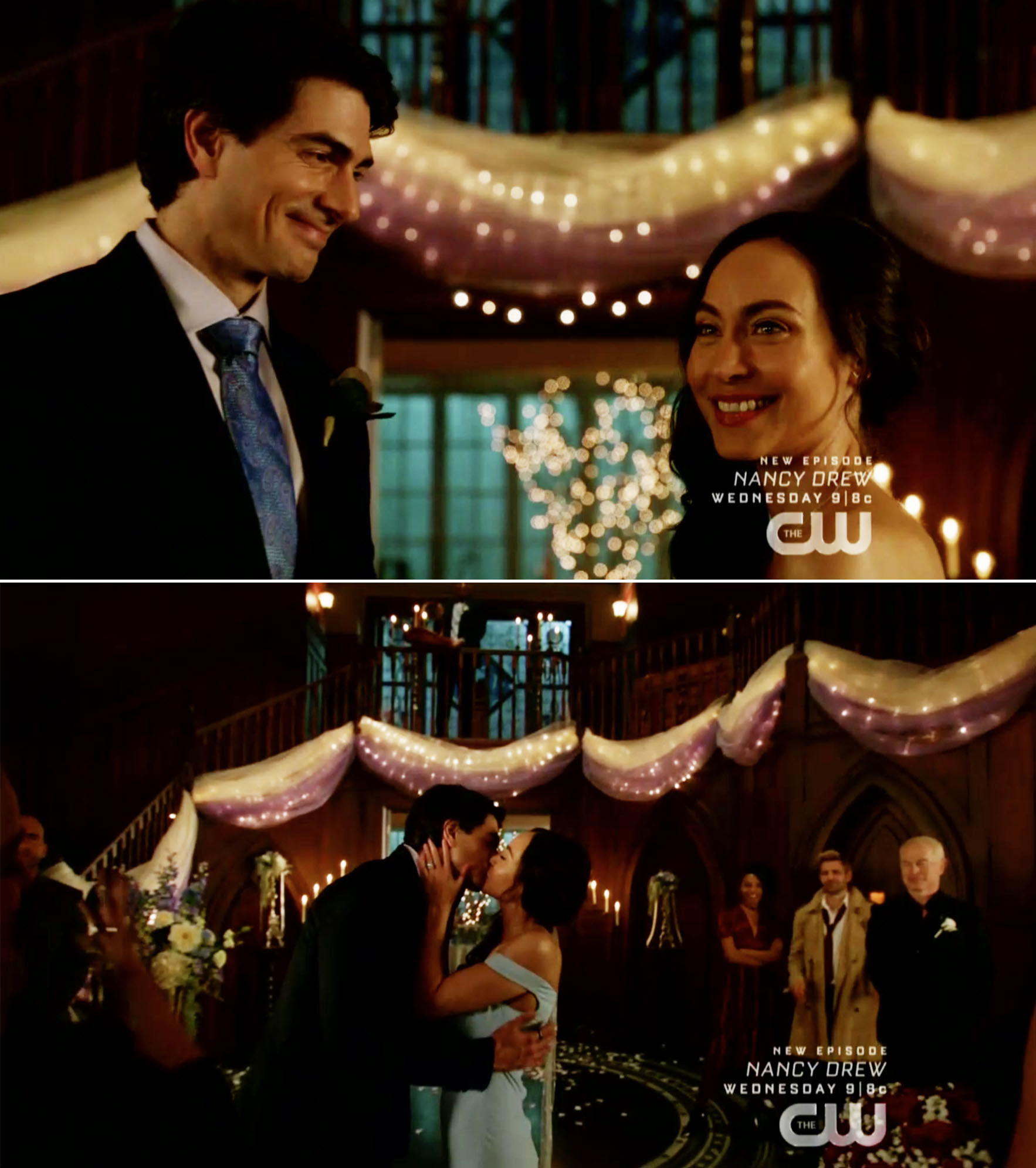 What were your favorite TV couple moments of 2020? Tell us in the comments below!
2020 is finally (almost) over, and we're looking back on the year. Check out even more from the year here!