We recently asked the BuzzFeed Community to tell us which onscreen TV character reunions were the best ever. Here are some of the great responses:
🚨 Warning: There are MASSIVE spoilers ahead! 🚨

1.
First, on Shameless, when Mickey and Ian end up in the same jail cell after not seeing each other for years.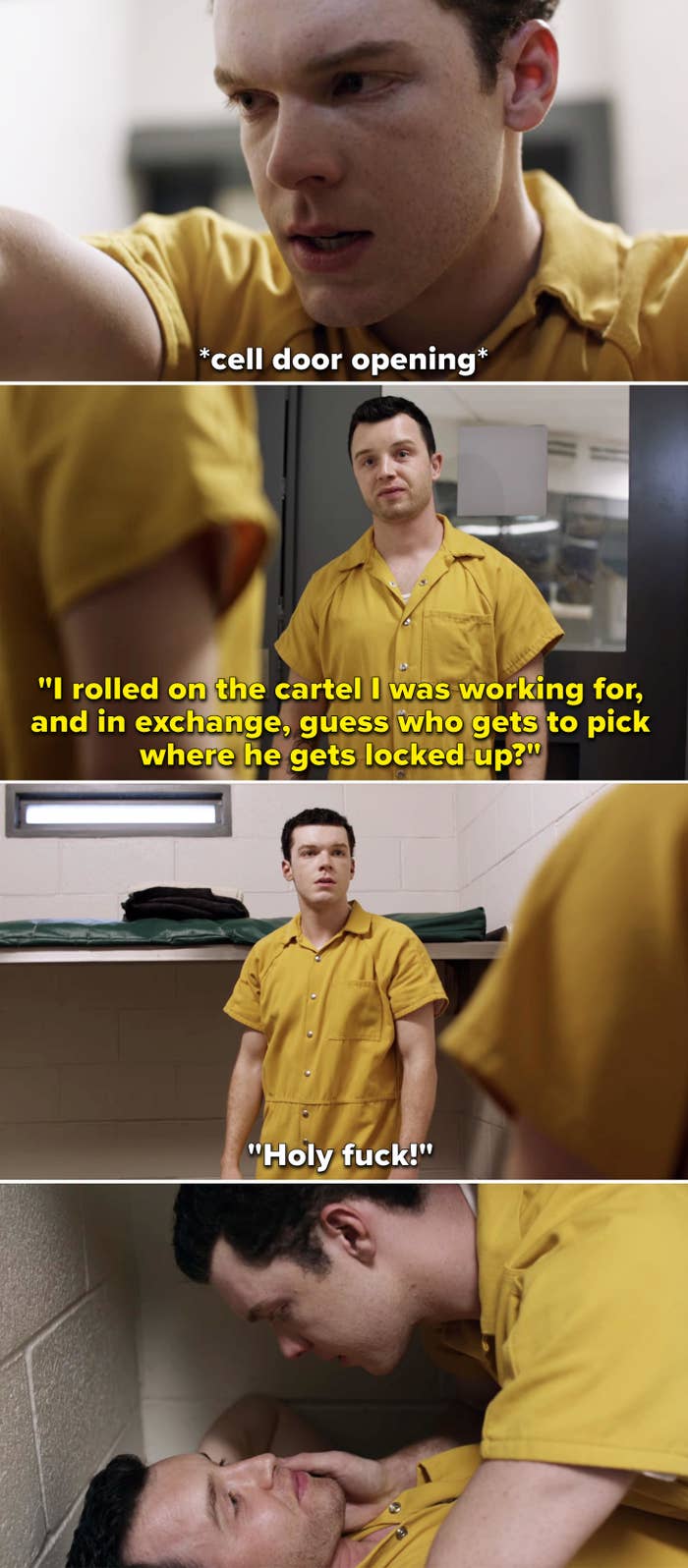 2.
On The Good Place, when Chidi regained all of his memories, specifically his memories of the afterlife, and he remembered Eleanor.
3.
On Law & Order: SVU, when Benson and Stabler came face-to-face for the first time in 10 years after Stabler unexpectedly left.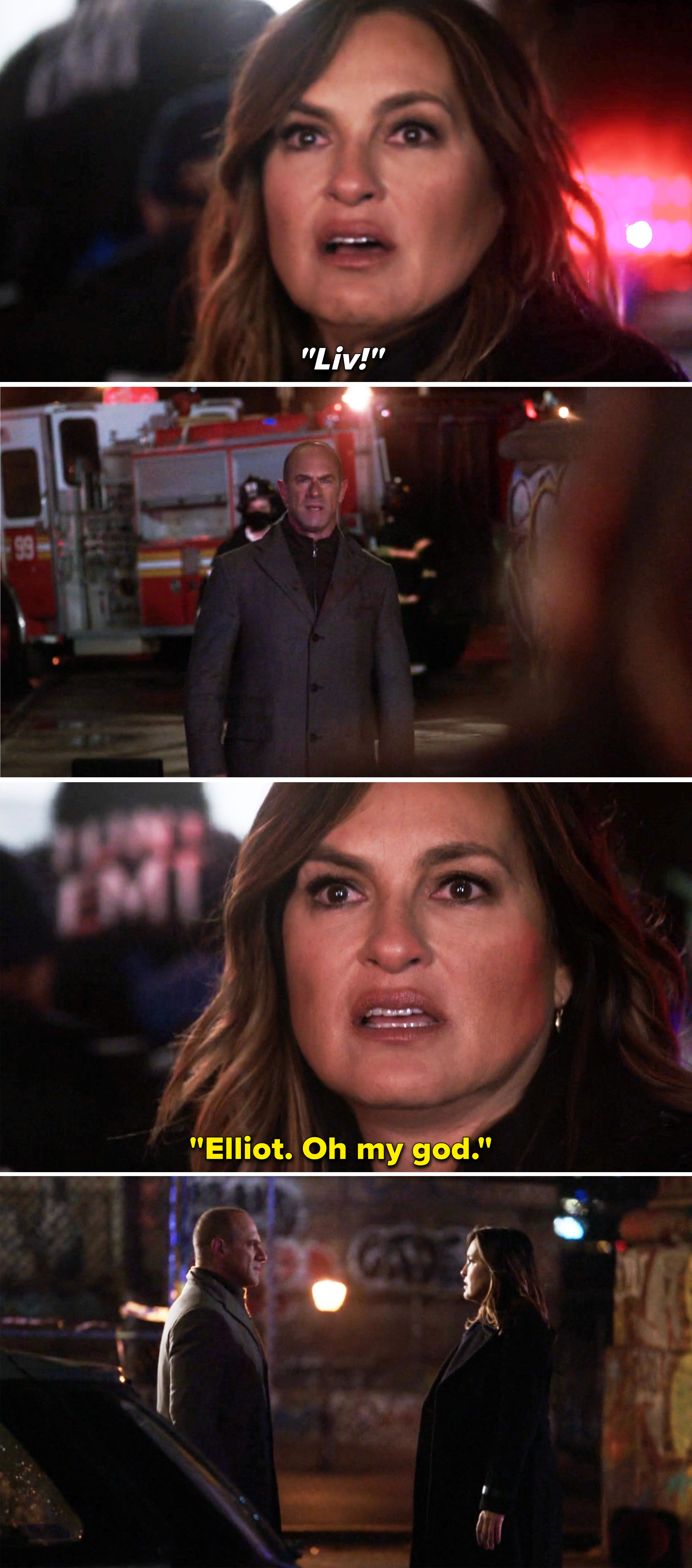 4.
On Station Eleven, when Kirsten and Jeevan emotionally found each other after nearly 20 years of being apart.

6.
On Outer Banks, when John B. and Sarah literally crashed into JJ, Kie, and Pope after everyone thought that John B. and Sarah were lost at sea.
7.
On Doctor Who, when The Doctor and Donna hilariously saw each other for the first time in a long time while spying on the same alien.

8.
On One Tree Hill, when Nathan got to hug Haley again in the hospital after he was kidnapped.

9.
On Stranger Things, when Hopper laid eyes on Joyce for the first time after she traveled to Russia to break him out of prison.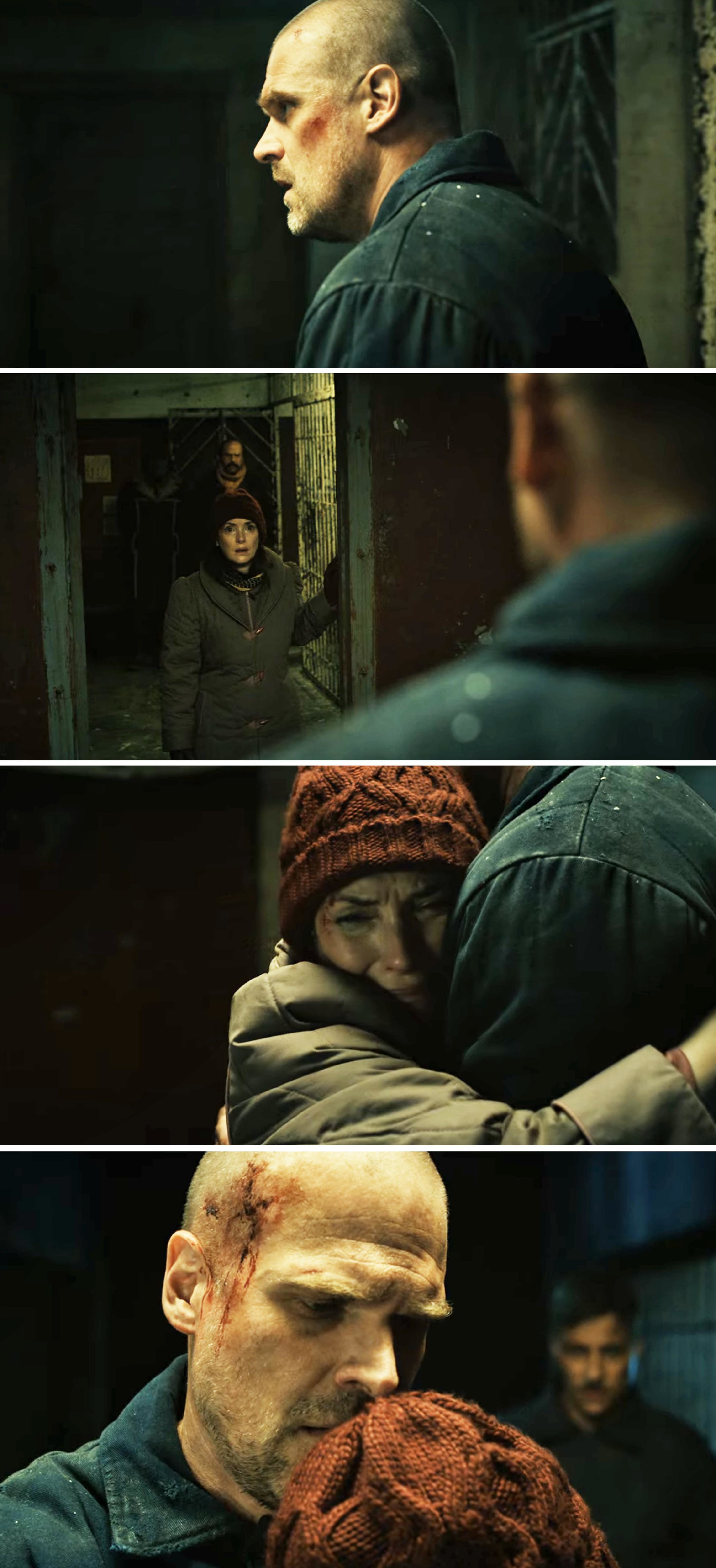 10.
And on Stranger Things, when Hopper returned home after being trapped in a Russian prison and he reunited with Eleven at the cabin.

11.
On Game of Thrones, when Jon Snow and Sansa reunited after being separated way back in Season 1.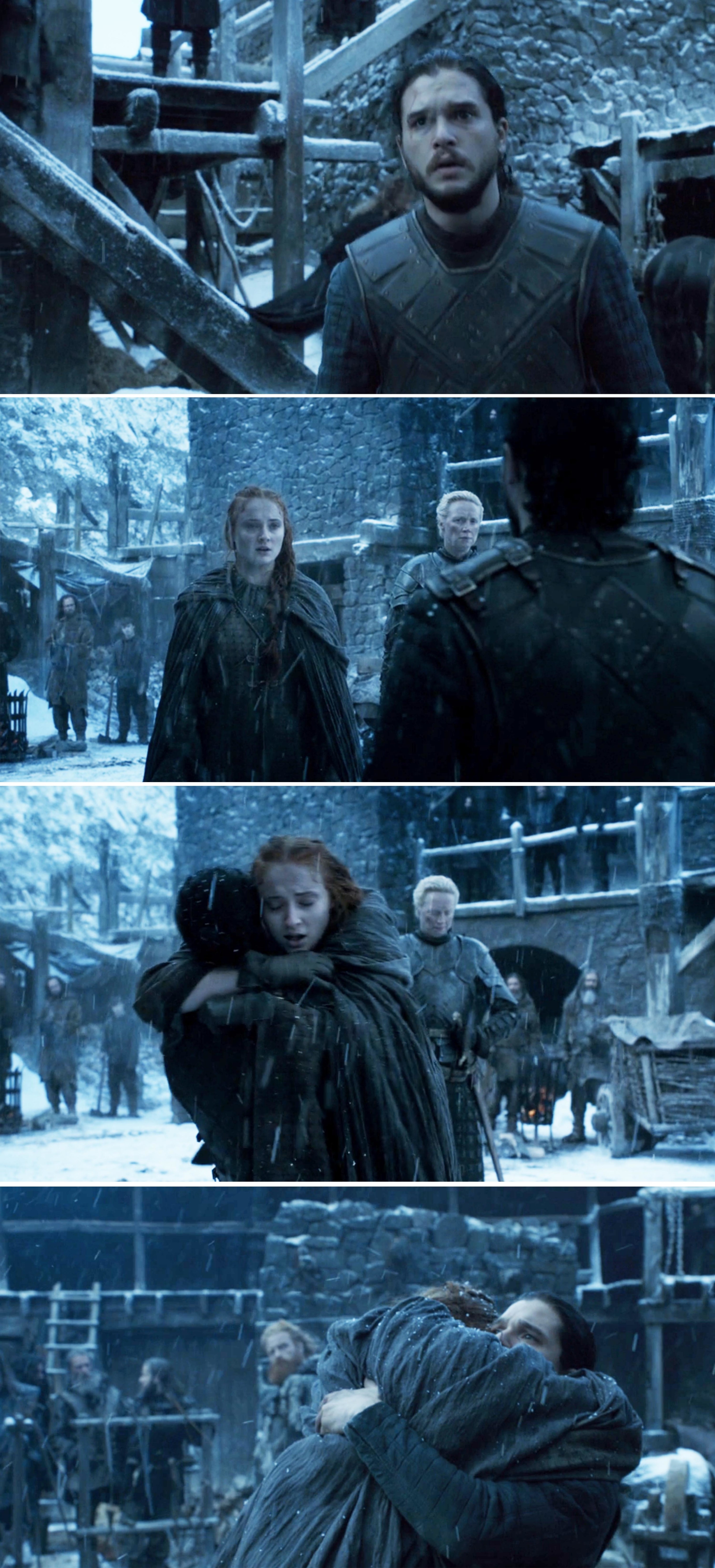 12.
On The Vampire Diaries, when Damon and Stefan reunited after Damon was trapped in the prison world.

13.
On Glee, when all of the former New Directions members came back to McKinley High to honor Finn after his death.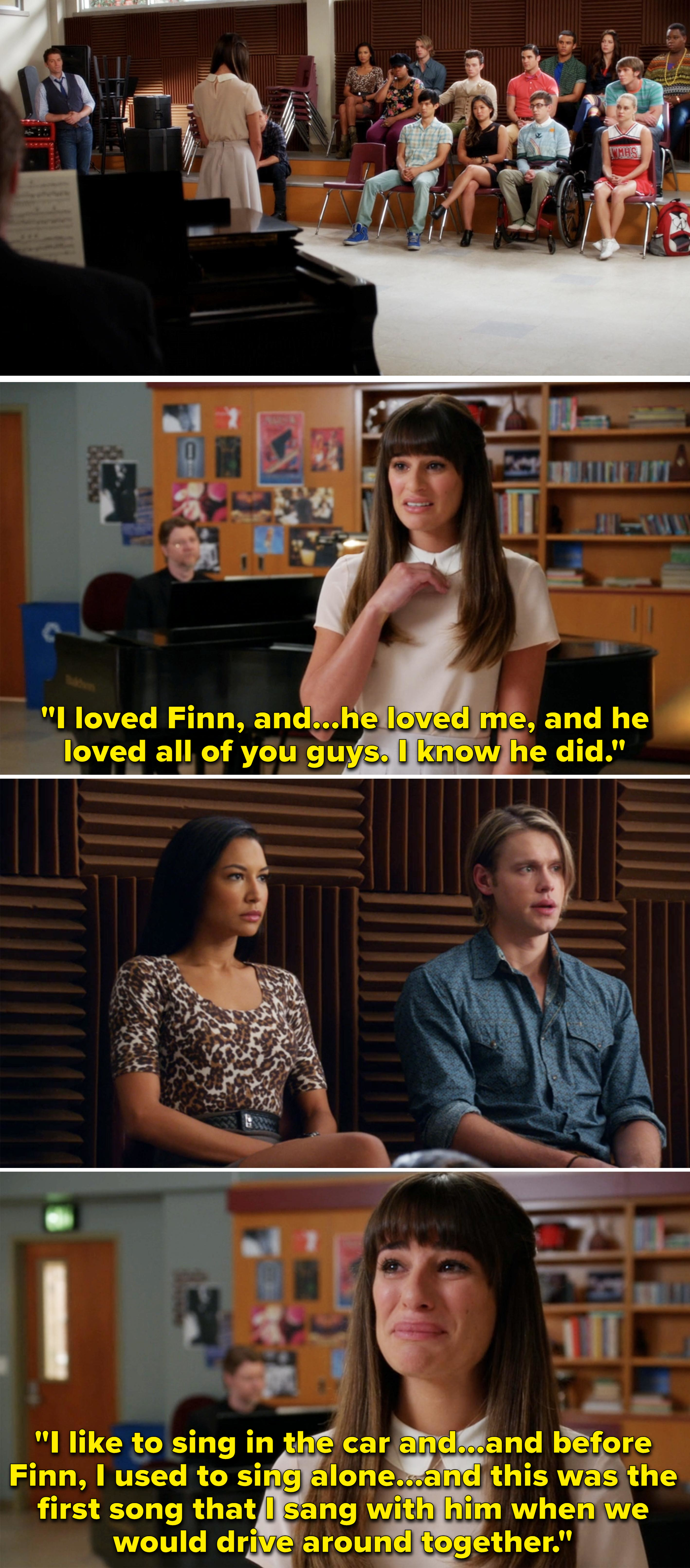 14.
On Moon Knight, when Marc and Steven reunited after Marc returned from the Field of Reeds to save Steven and bring him home.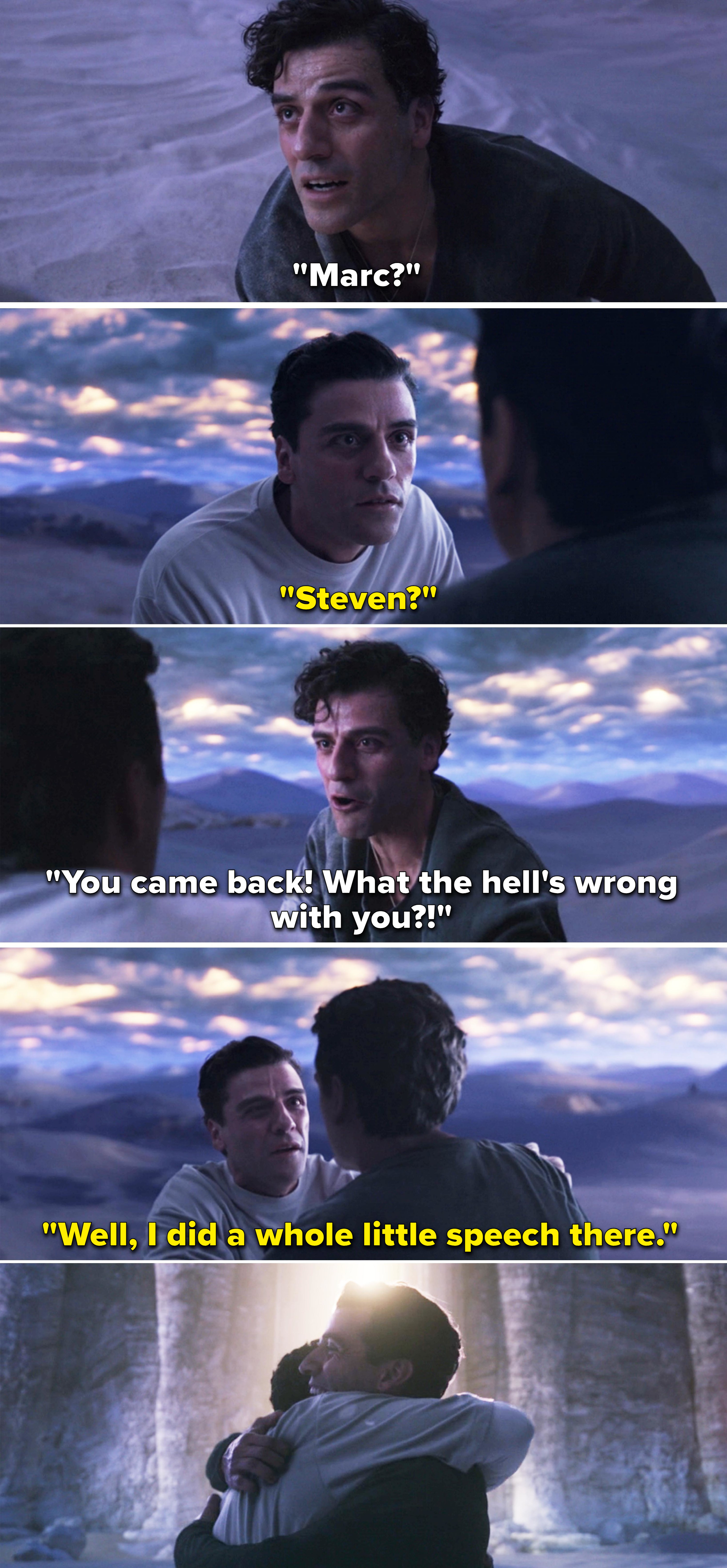 15.
On Avatar: The Last Airbender, when Aang and Appa found each other again after Appa got separated from him.
16.
On The Umbrella Academy, when the Hargreeves children all gathered in their childhood home for the first time in years, and they danced to "I Think We're Alone Now."

17.
On Killing Eve, when Villanelle surprised Eve on the bus after Villanelle shot Eve and thought she was dead.

18.
On Outlander, when Brianna and Roger first reunite in the past after Brianna traveled back in time to warn Jamie and Claire about their impending deaths.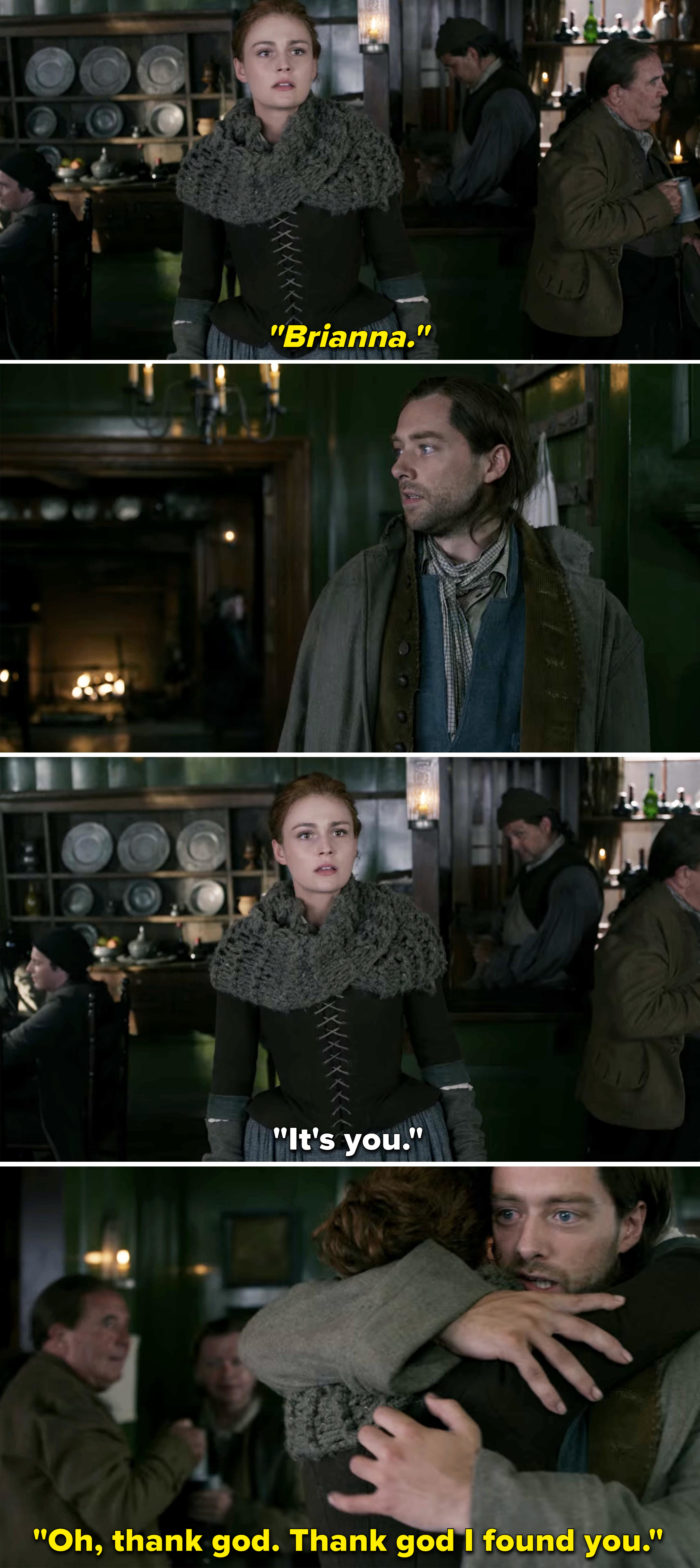 19.
And on Outlander, when Claire reunited with Brianna for the first time after traveling back through time.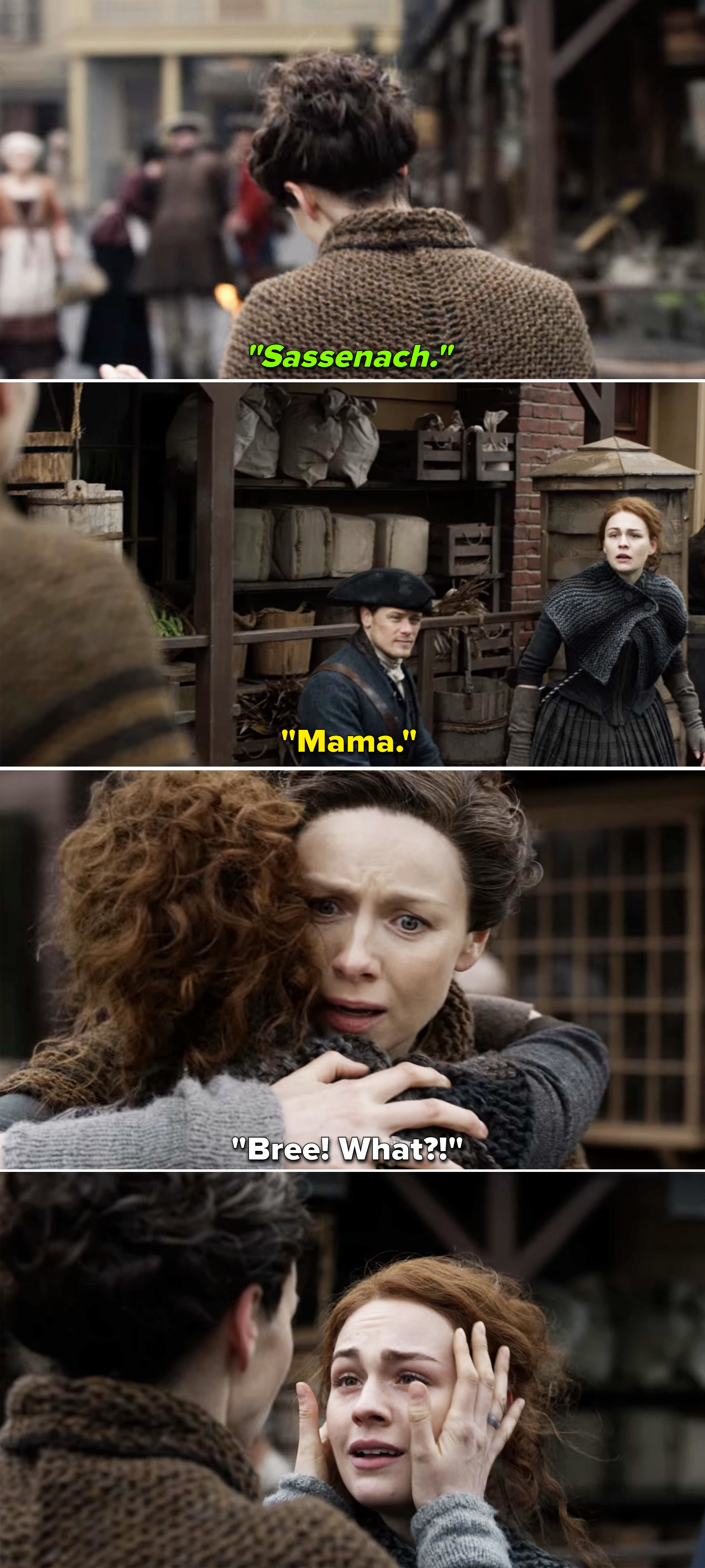 20.
On The Handmaid's Tale, when Moira finally escaped to Canada and was able to reunite with Luke.

21.
On Wynonna Earp, when Waverly escaped The Garden and reunited with Nicole on the Homestead, only to find out months had passed since she left.

22.
On Parks and Rec, when Andy and April see each other for the first time in six months after April was working in DC with Ben.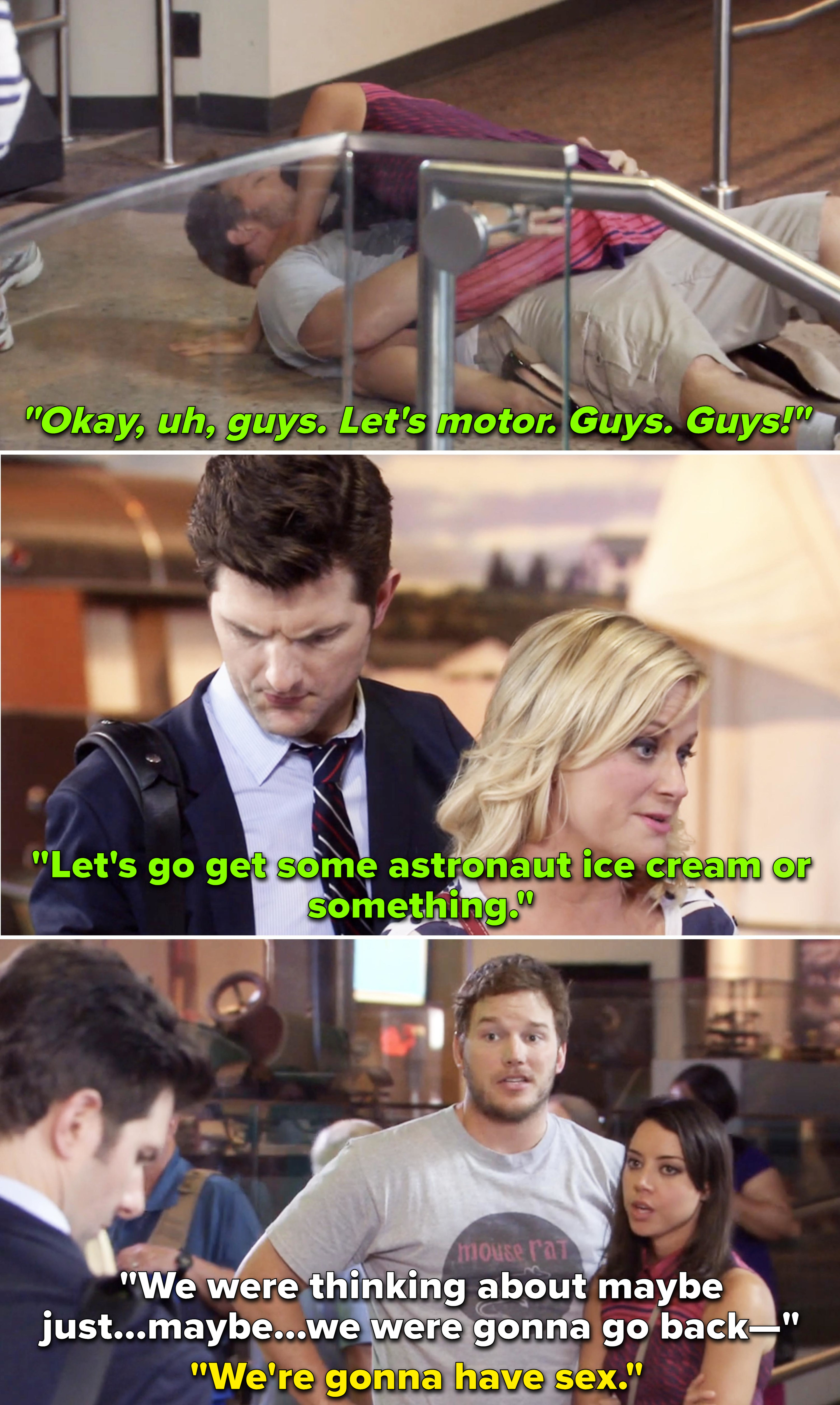 23.
On Black Sails, when Flint reunited with Thomas during the series finale and Flint finally embraced the love of his life.
24.
On Lost, when Rose and Bernard finally found each other on the island after the tail section of survivors reunited with everyone else.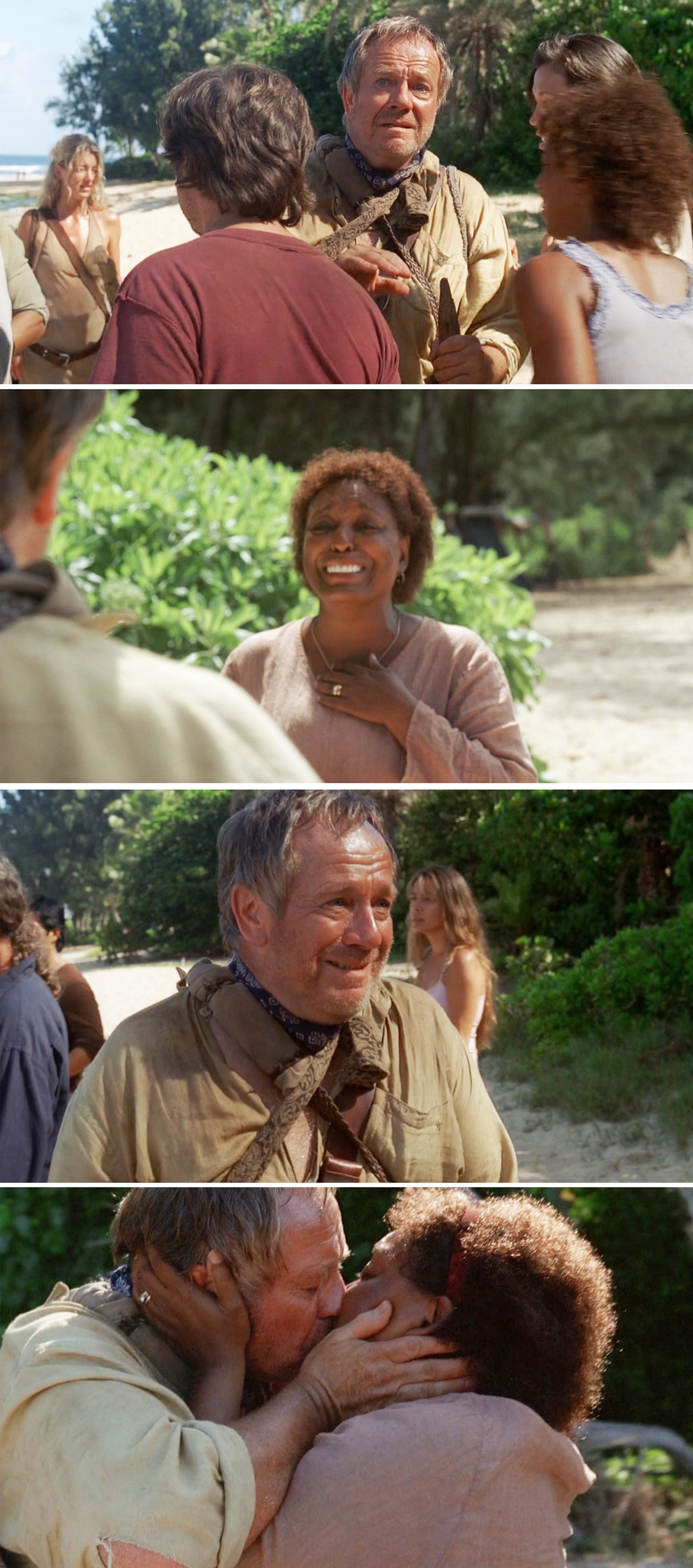 25.
On ER, when Carol realized she wanted her family to be together, so she left Chicago and reunited with Doug in Seattle.

26.
On Supernatural, when Sam and Dean were able to reunite with their mom, Mary, after she'd been dead for years.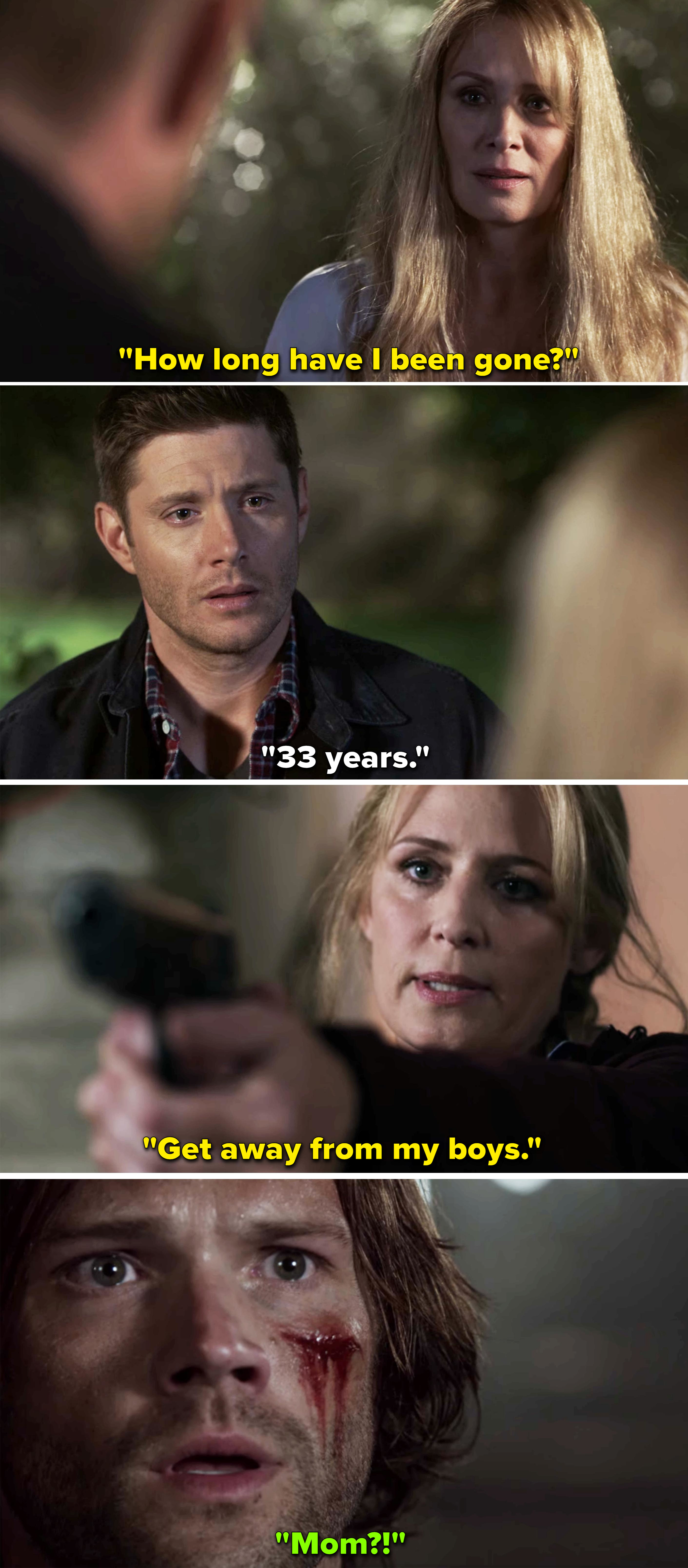 27.
On Gilmore Girls, when Rory and Lorelai came back together after they spent almost an entire season fighting.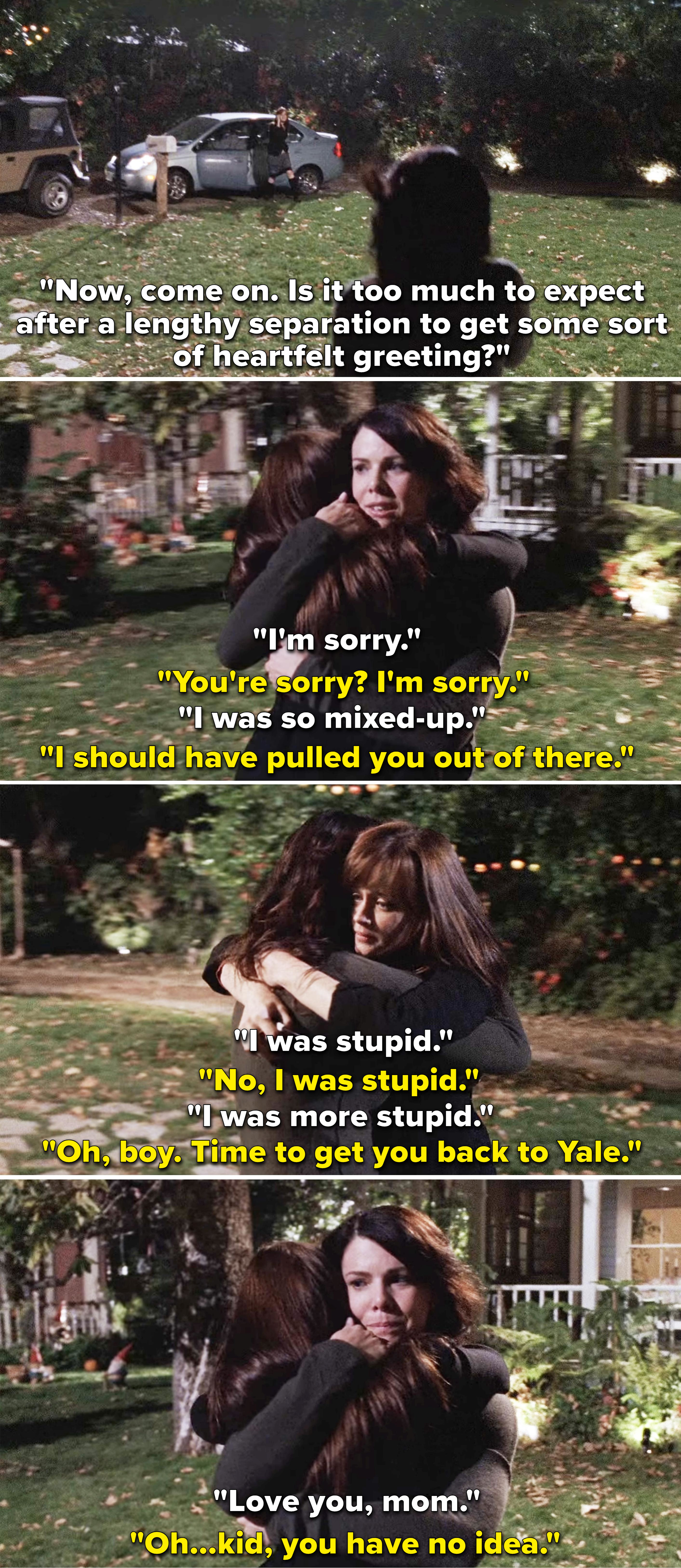 28.
On The Office, when Michael surprised Dwight before his wedding to Angela in the series finale.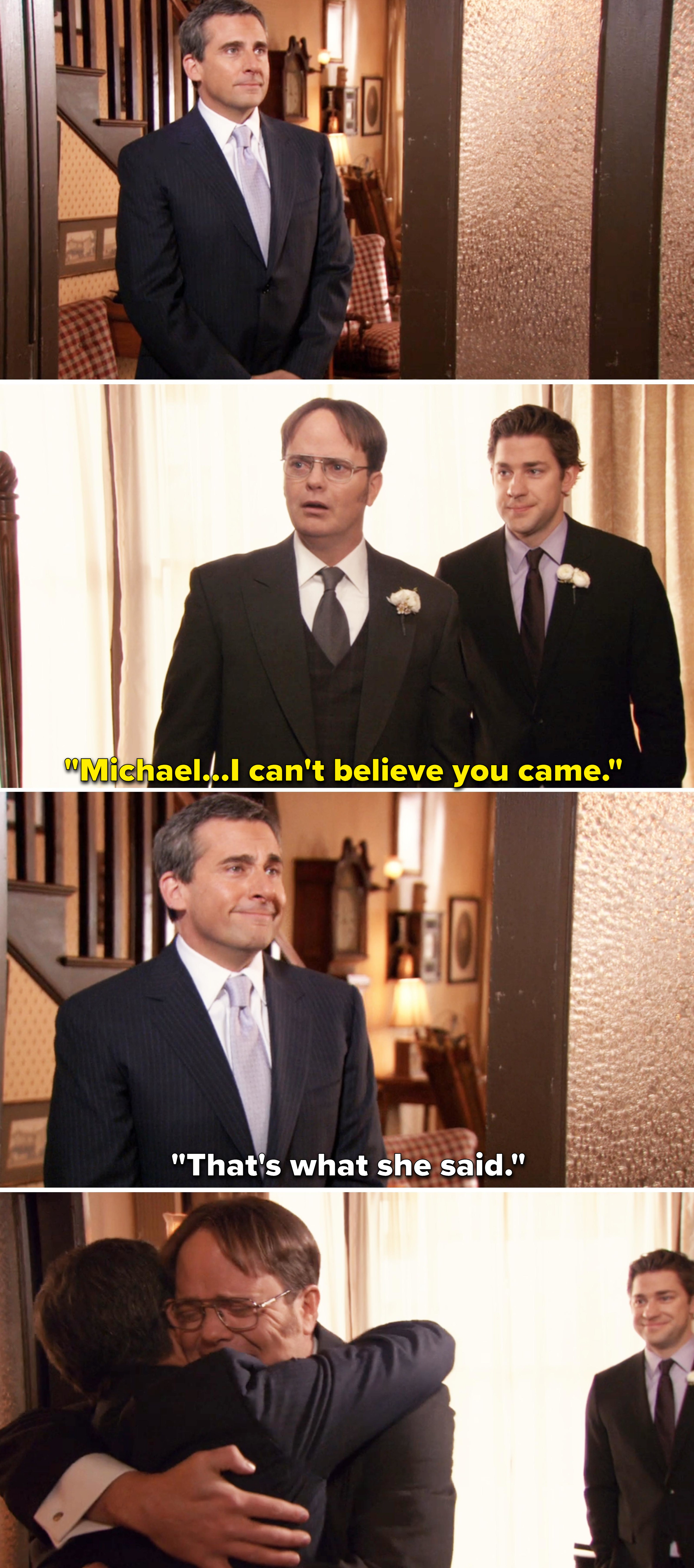 29.
And finally, on Grey's Anatomy, when Cristina Yang reunited with her lost shoe after the plane crash.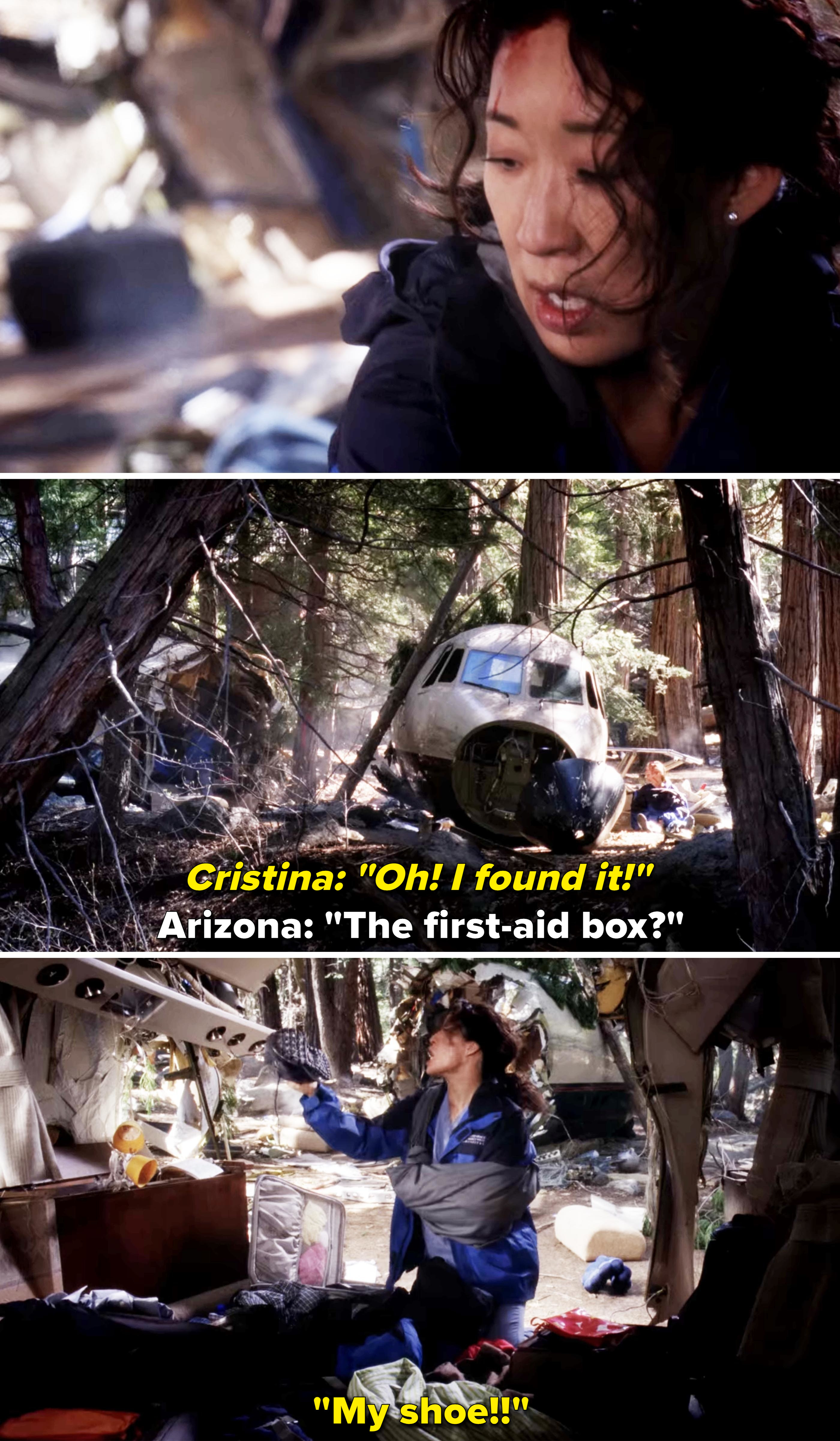 We can't fit all the emotional and epic TV character reunions in one post, so which other moments do you love? Tell us in the comments below!
Some submissions have been edited for length and/or clarity.