1.
First, when Gwyneth Paltrow joined Robert Downey Jr. and Jon Favreau for an Iron Man reunion:
2.
And then when Chris Evans couldn't help himself and joined in on the fun:
3.
When Chris, Robert, Gwyneth, and Jon commemorated the night with this perfect selfie: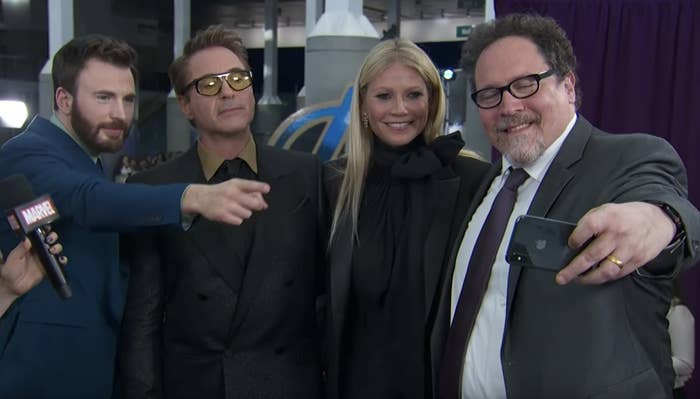 7.
And when Chris made Danai laugh and it was amazing:
8.
When Pom Klementieff snuck up on Letitia Wright:
9.
And then, when Pom and Letitia recreated Shuri's iconic "What are those?!" moment from Black Panther: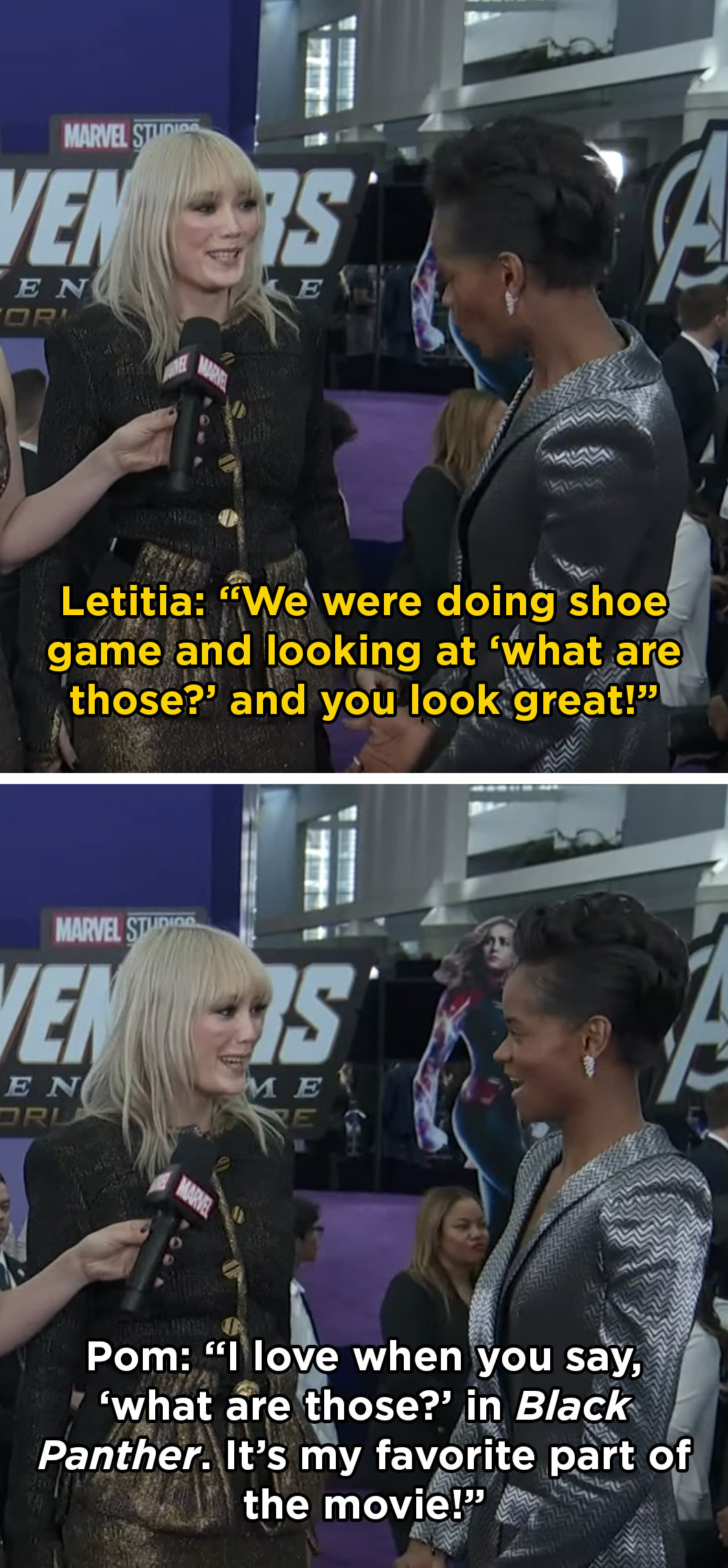 10.
When Chris Pratt and Scarlett Johansson interviewed each other: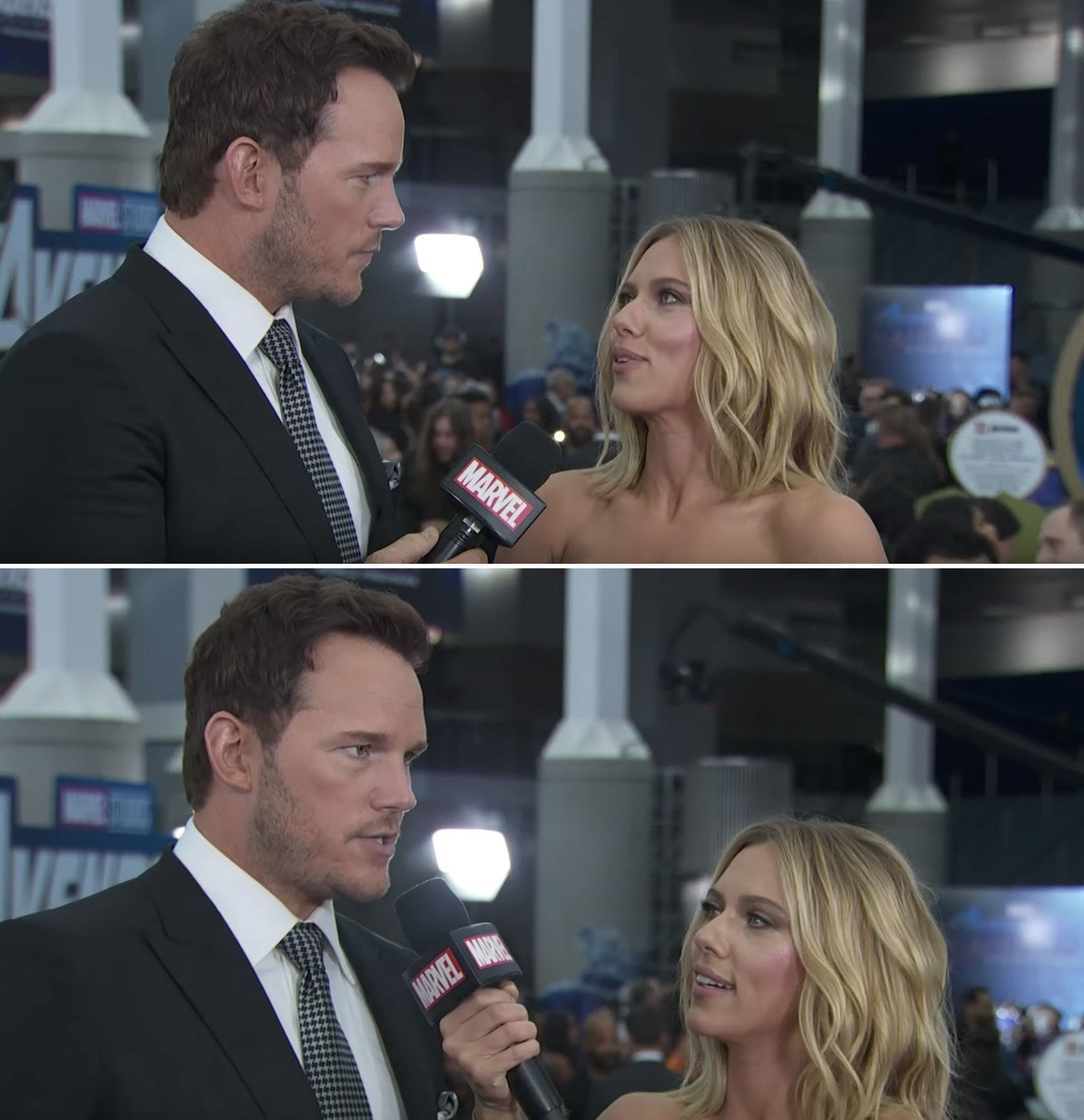 11.
When Anthony Mackie and Chris Hemsworth reunited:
12.
And then when they complimented each other's suits: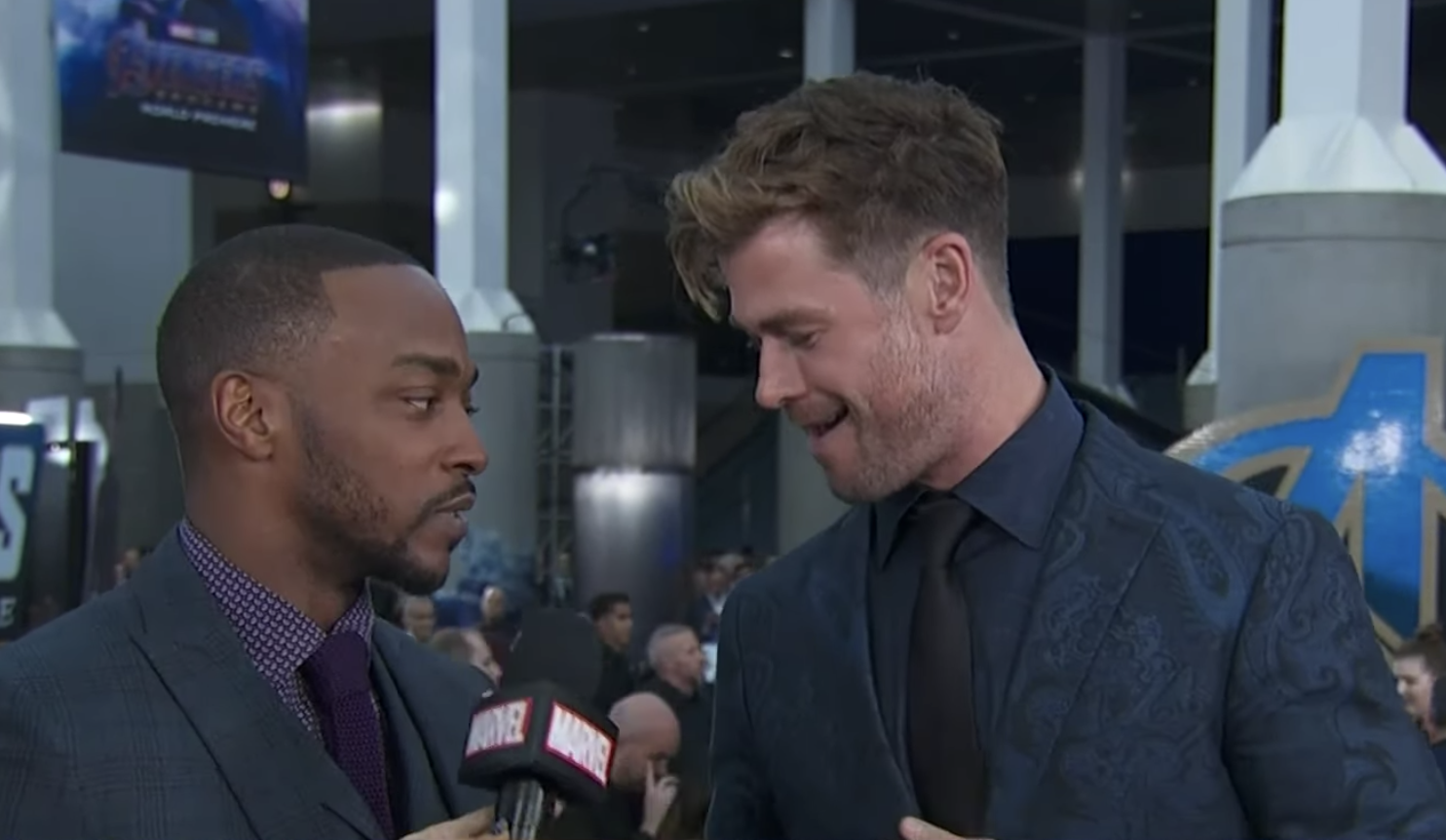 13.
When Mark Ruffalo joined Anthony and Chris and it was perfect:
14.
When Danai couldn't help herself and crashed Paul Rudd's interview: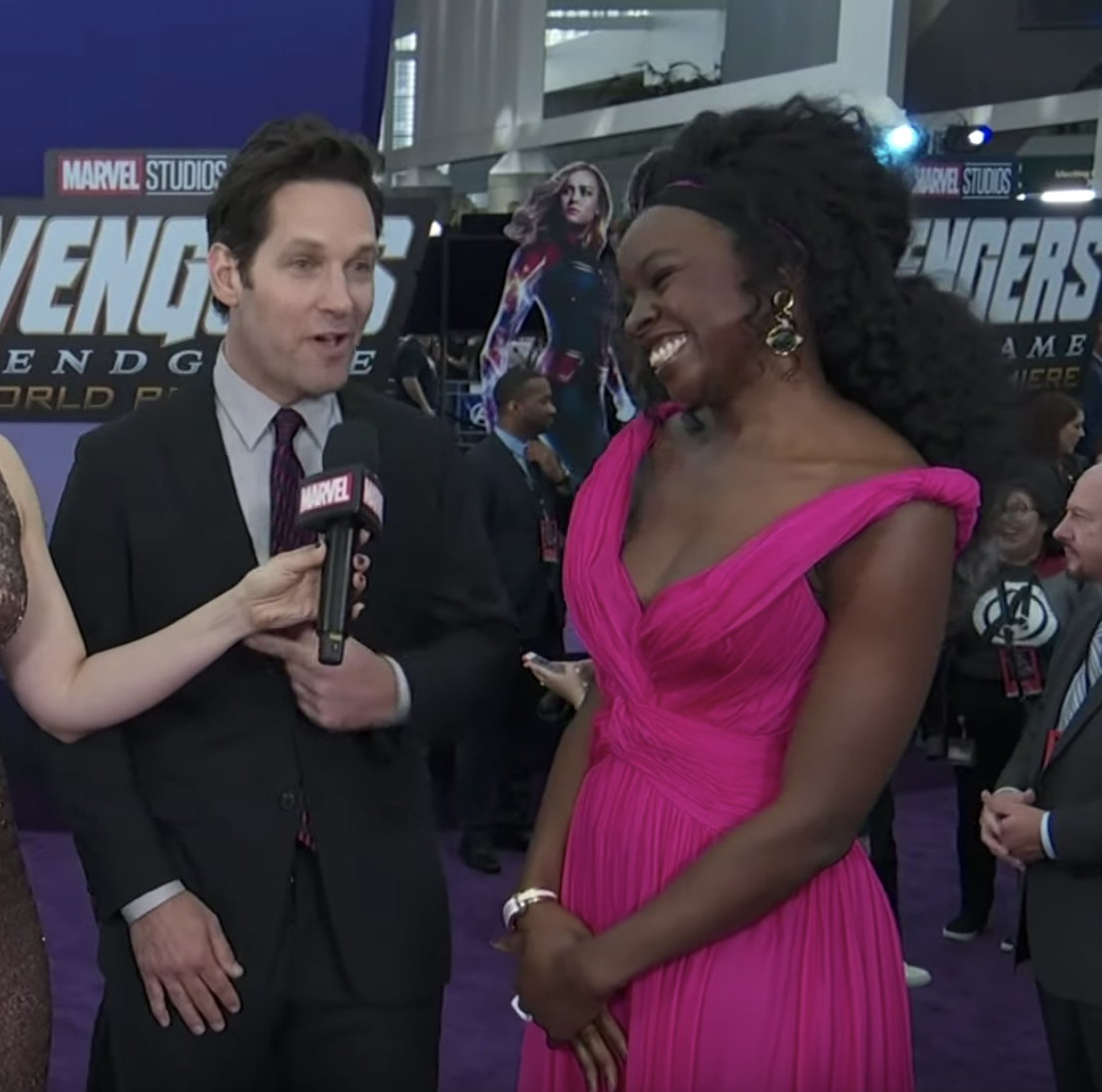 15.
When Chris Evans greeted Mark's wife, Sunrise Coigney, and then Mark hysterically pulled the two of them apart:
16.
When Josh Brolin snuck up behind Robert and Chris in the most Thanos-like way: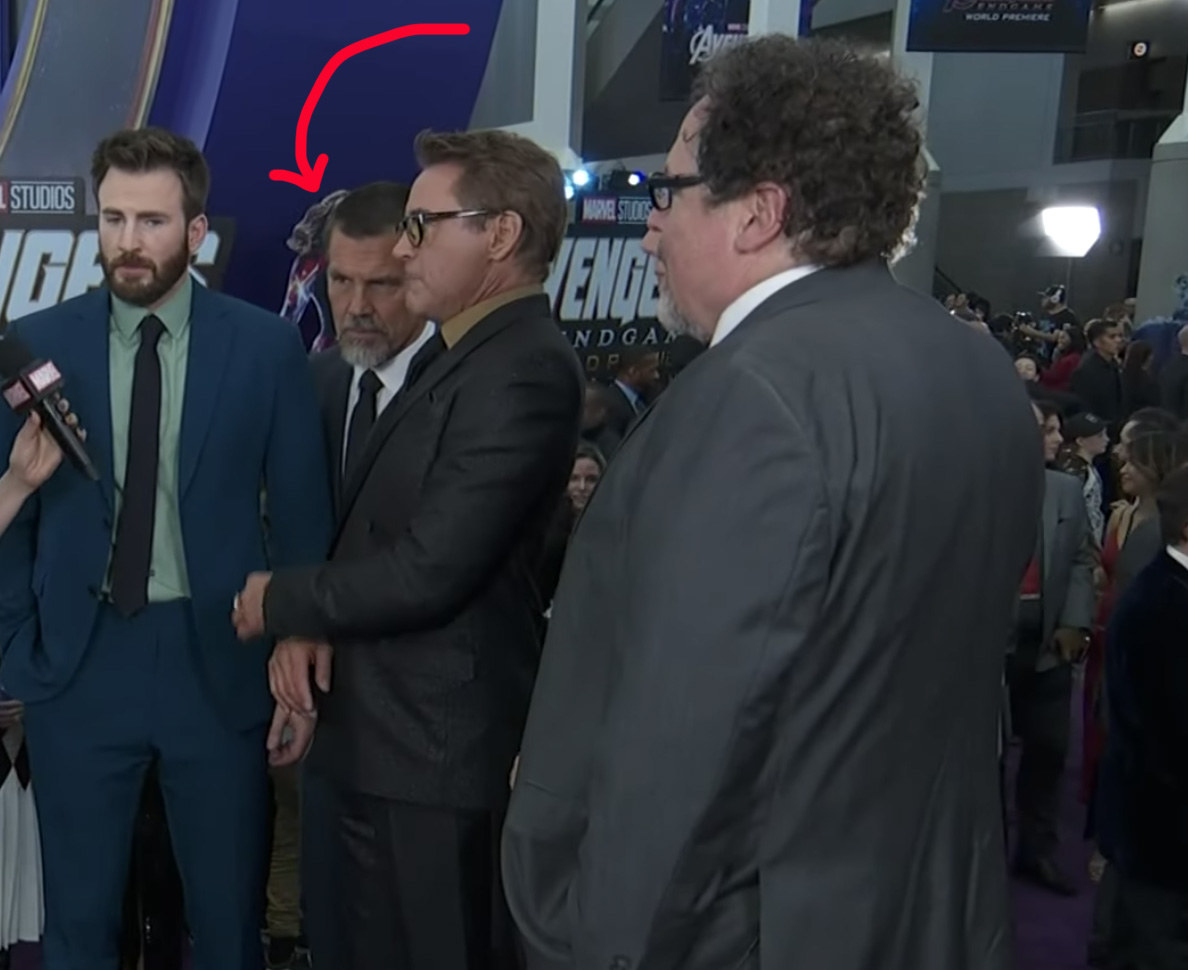 17.
And then when Josh took command of the entire interview and started trying to get spoilers out of Robert and Gwyneth: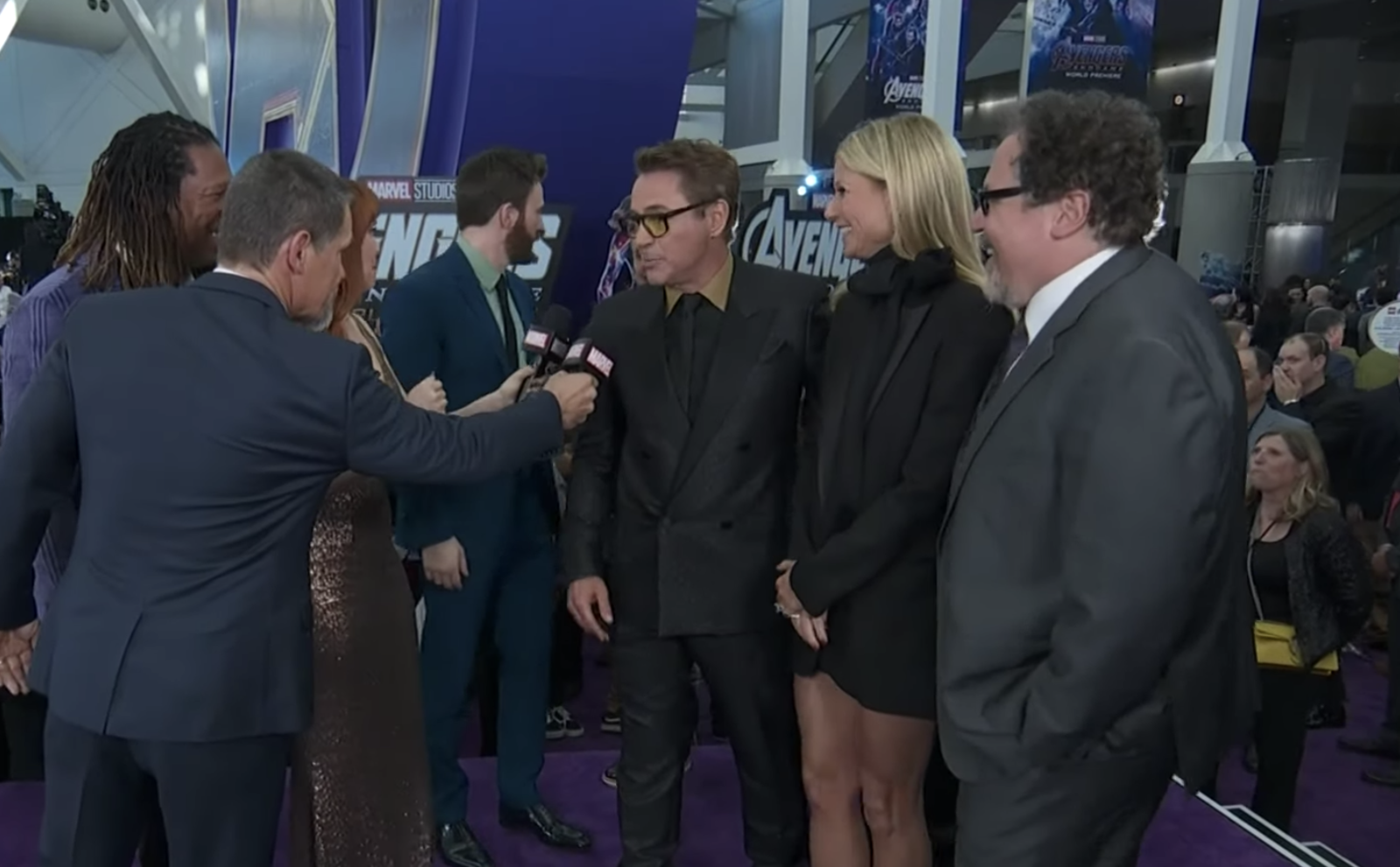 18.
When Robert snuck up on Jon and started singing in his ear:
19.
And then when Robert thanked Jon for starting the entire Marvel Cinematic Universe with Iron Man: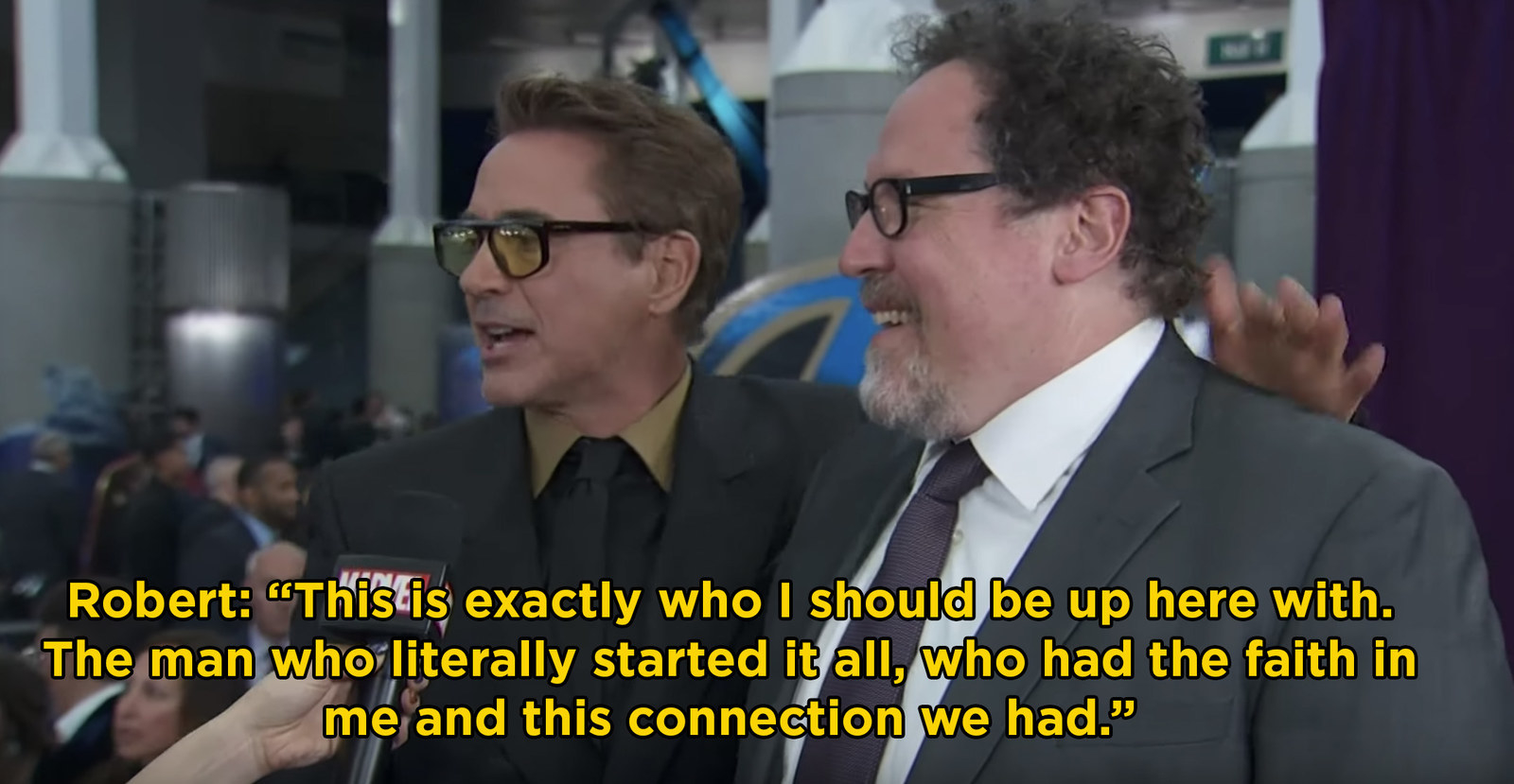 20.
When Brie spotted Anthony in the crowd and had this cute reaction:
21.
When Robert and Bradley Cooper collided on the red carpet: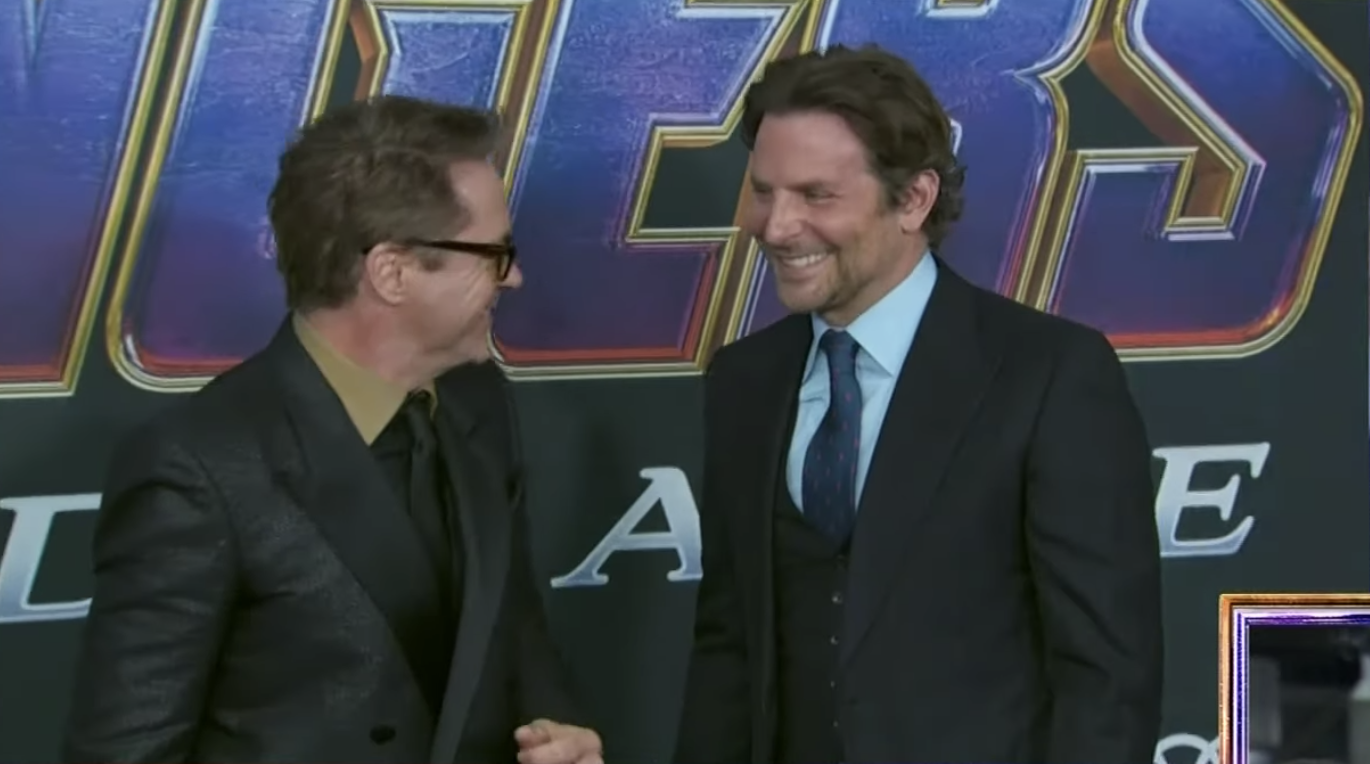 22.
When Jeremy Renner and Cobie Smulders spotted each other in the crowd: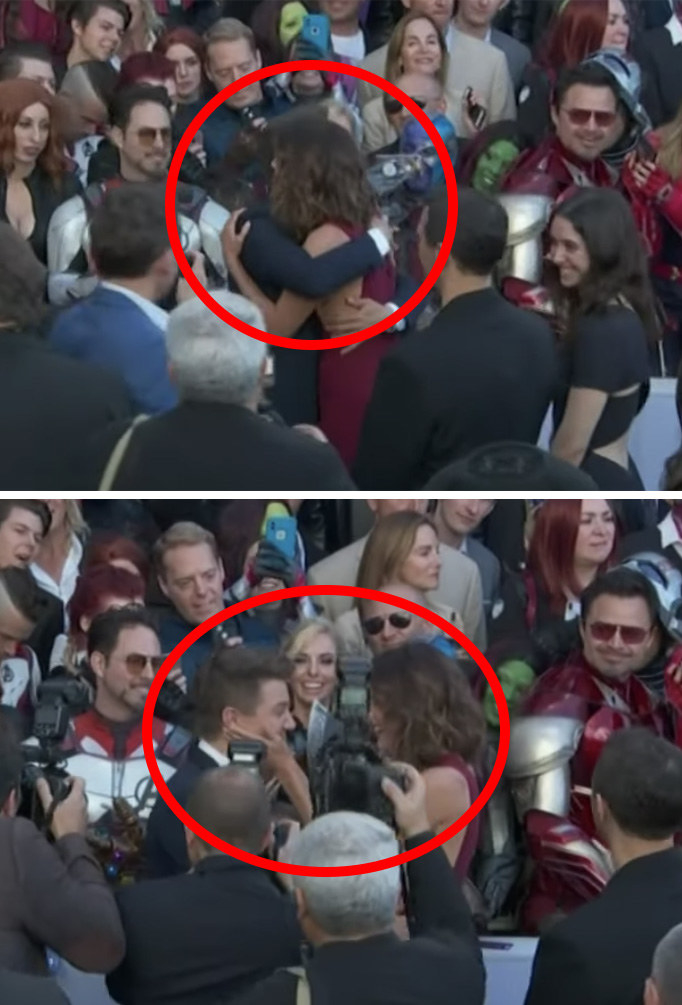 23.
When Mark distracted Benedict Cumberbatch by jumping in front of him:
24.
When Gwyneth started to drop some spoilers but caught herself: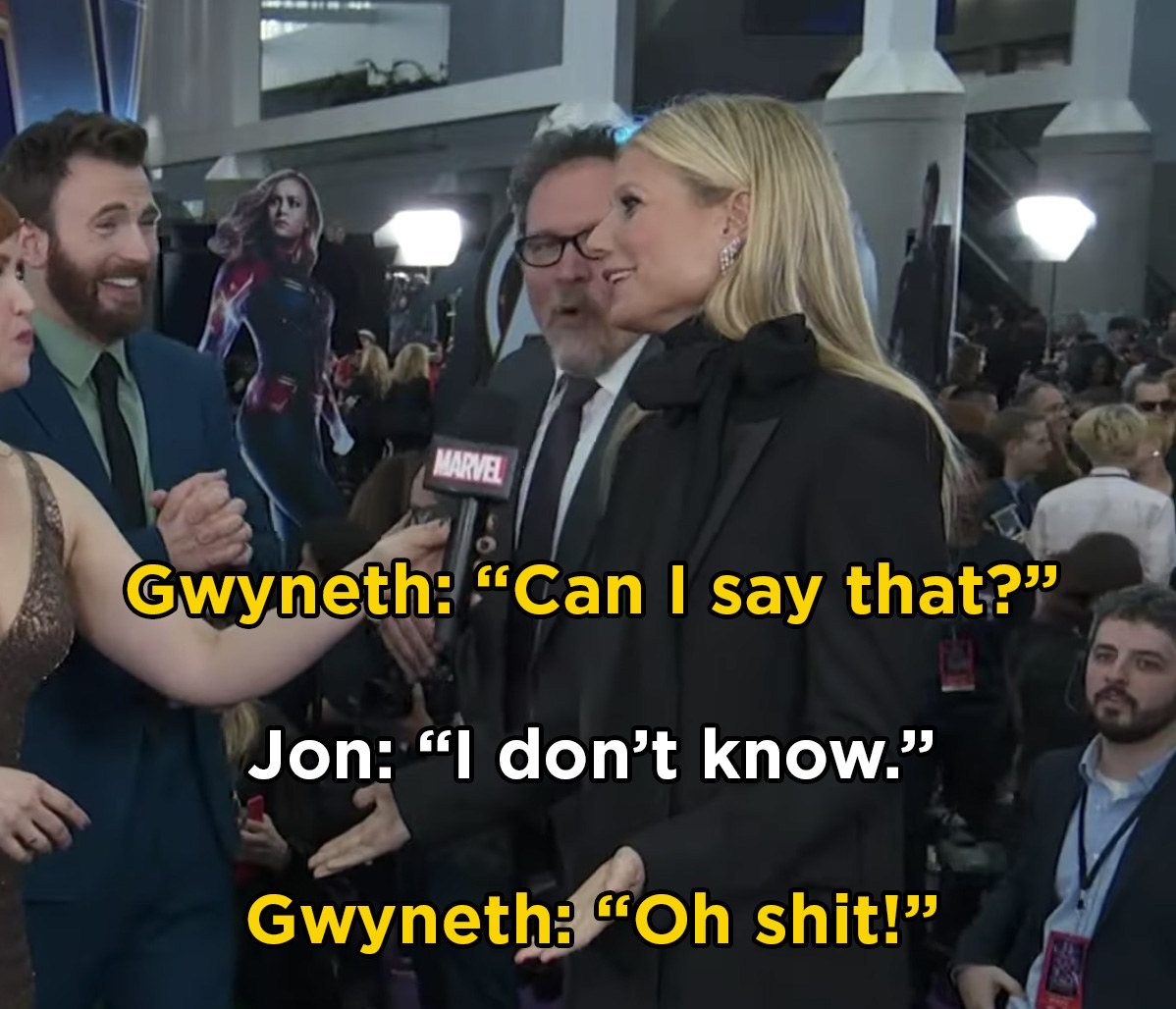 25.
When Anthony, Chris, and Mark made these faces when alluding to the fact that this might be the end for some characters: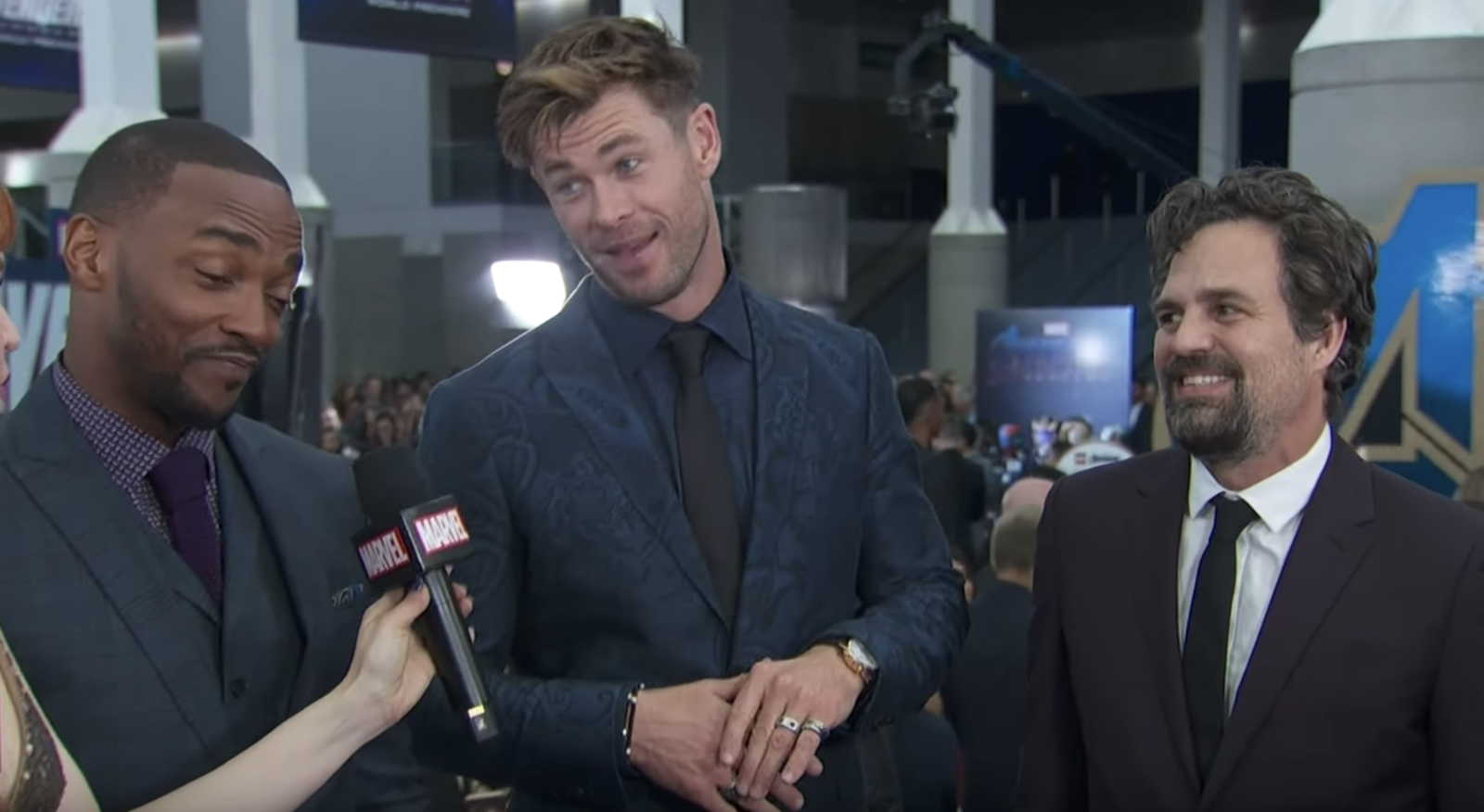 26.
And finally, when Karen Gillan was so excited to reunite with her alter ego Nebula and it was epic: