25 "Avengers: Endgame" Behind-The-Scenes Photos That'll Change The Way You See The Movie
This movie just got even more impressive!
1.
First, here's Hawkeye and Natasha looking over the cliff on Vormir.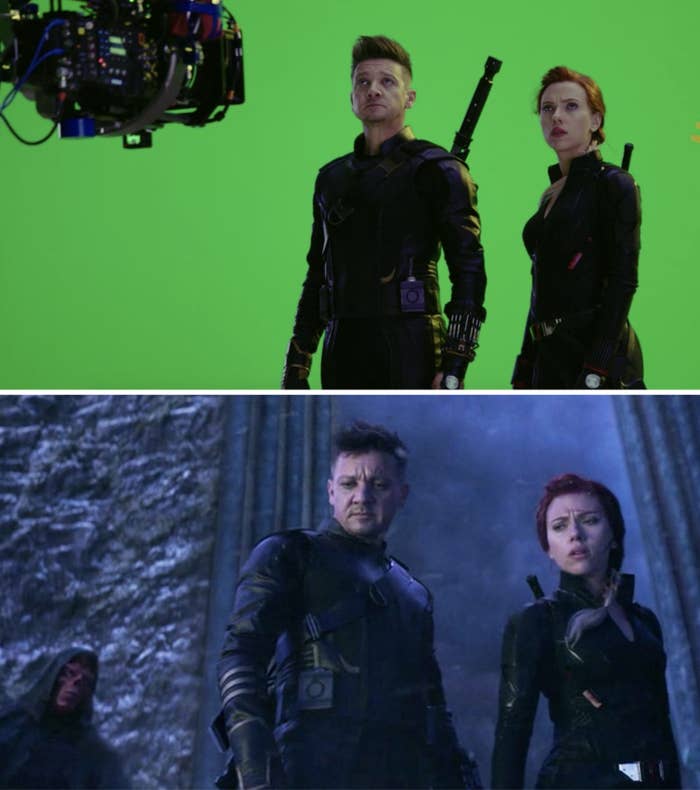 2.
Scarlet Witch getting ready to kick Thanos's ass.
3.
Here's what Captain Marvel looks like flying before CGI.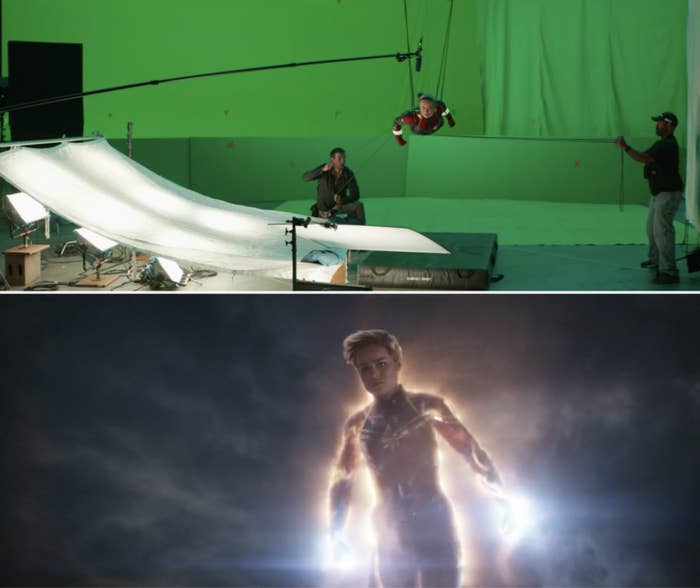 4.
Captain America lifting Mjölnir for the first time still looks epic without special effects.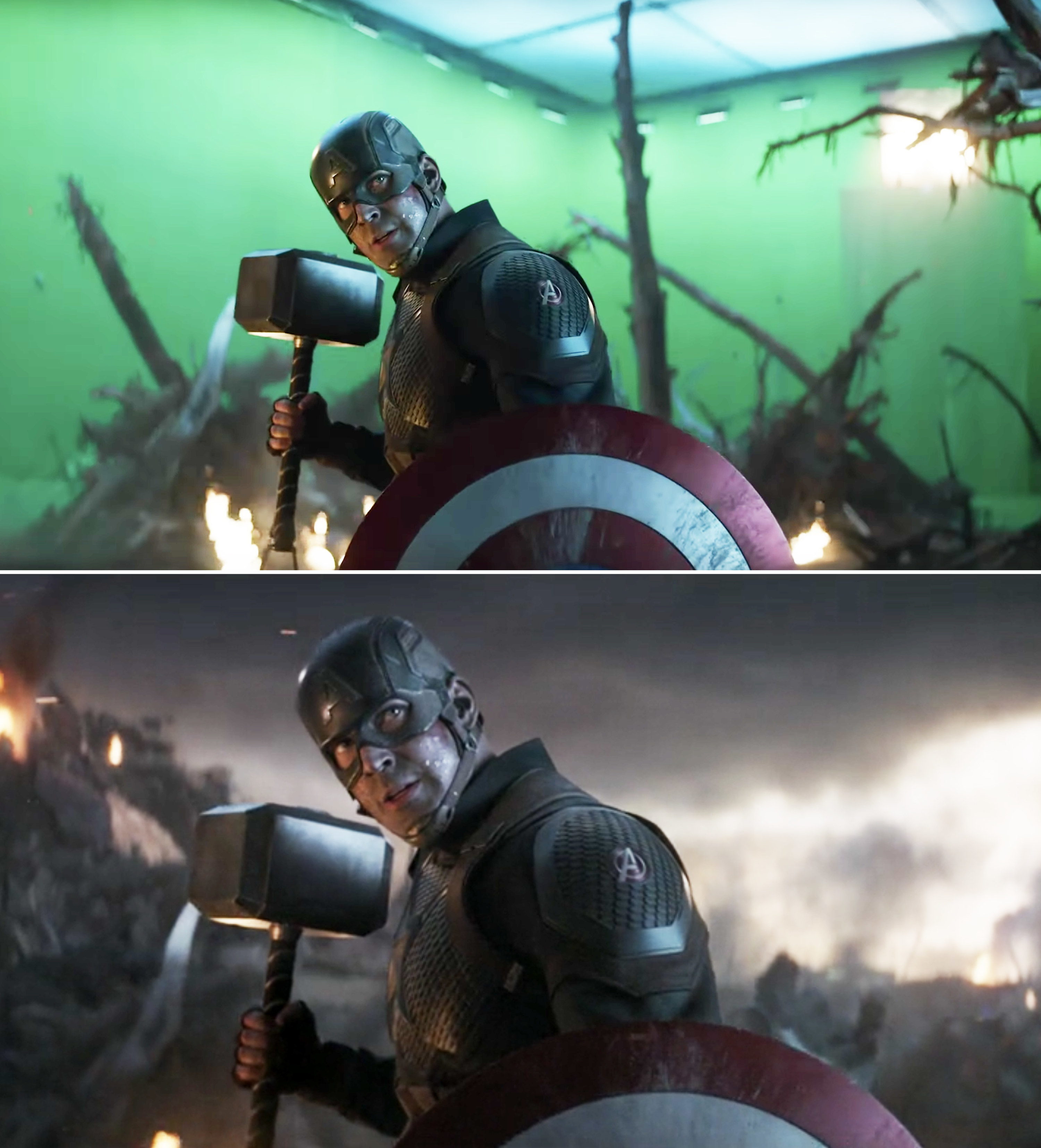 5.
This is what the inside of Thanos's ship actually looked like.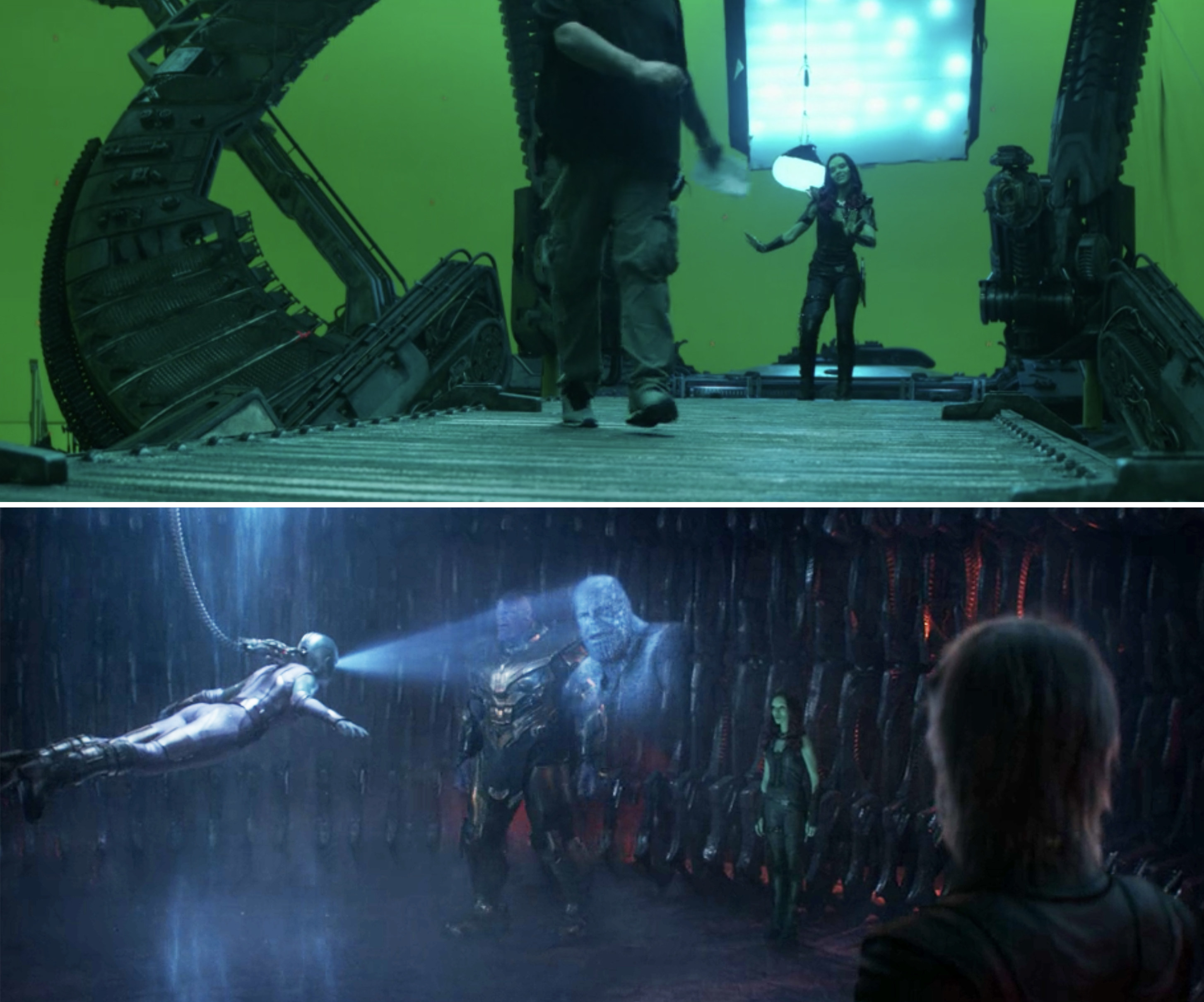 6.
Thor, Captain America, and Iron Man preparing to go into battle.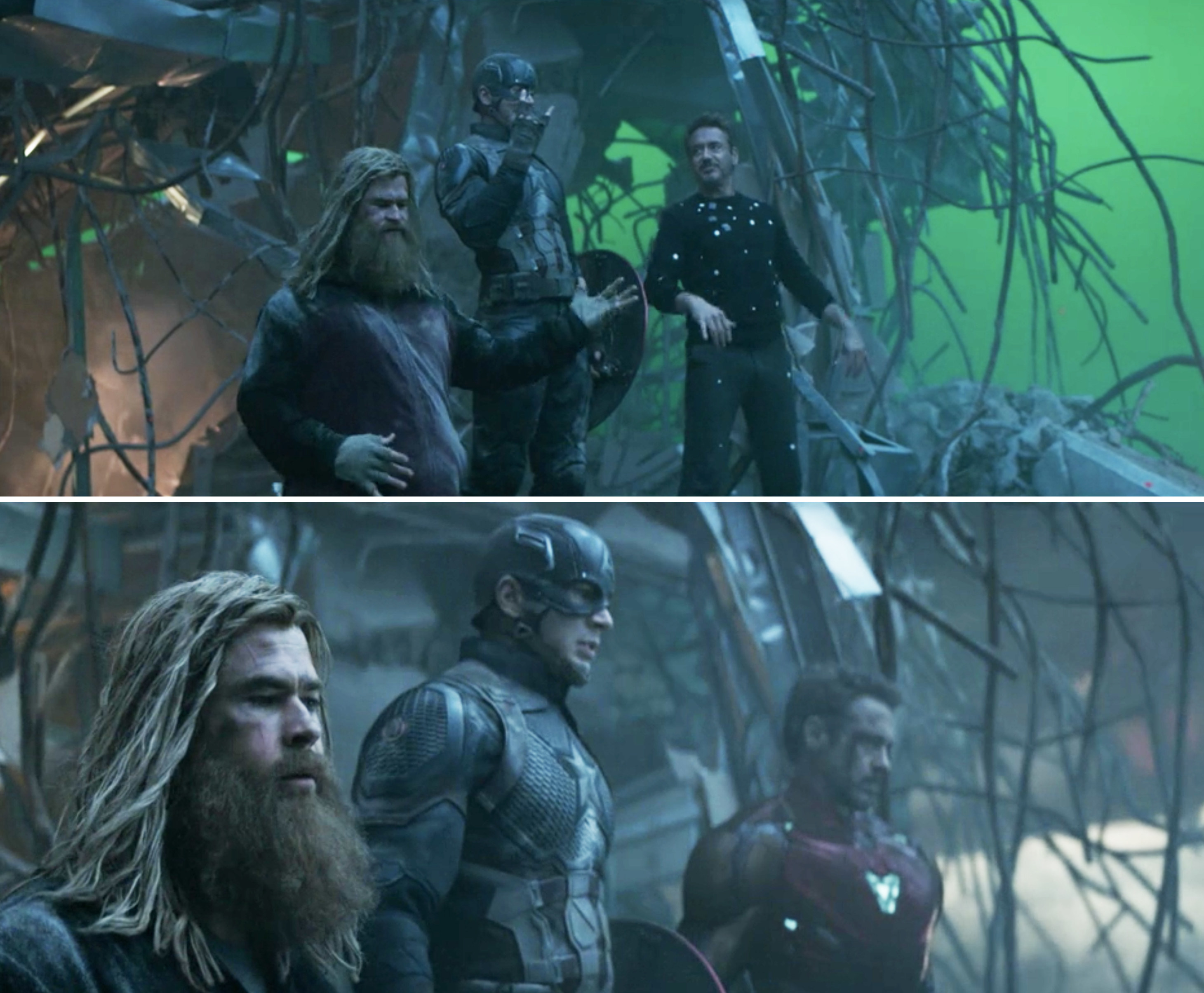 8.
Here's what the epic emergence of all the Avengers was like on set.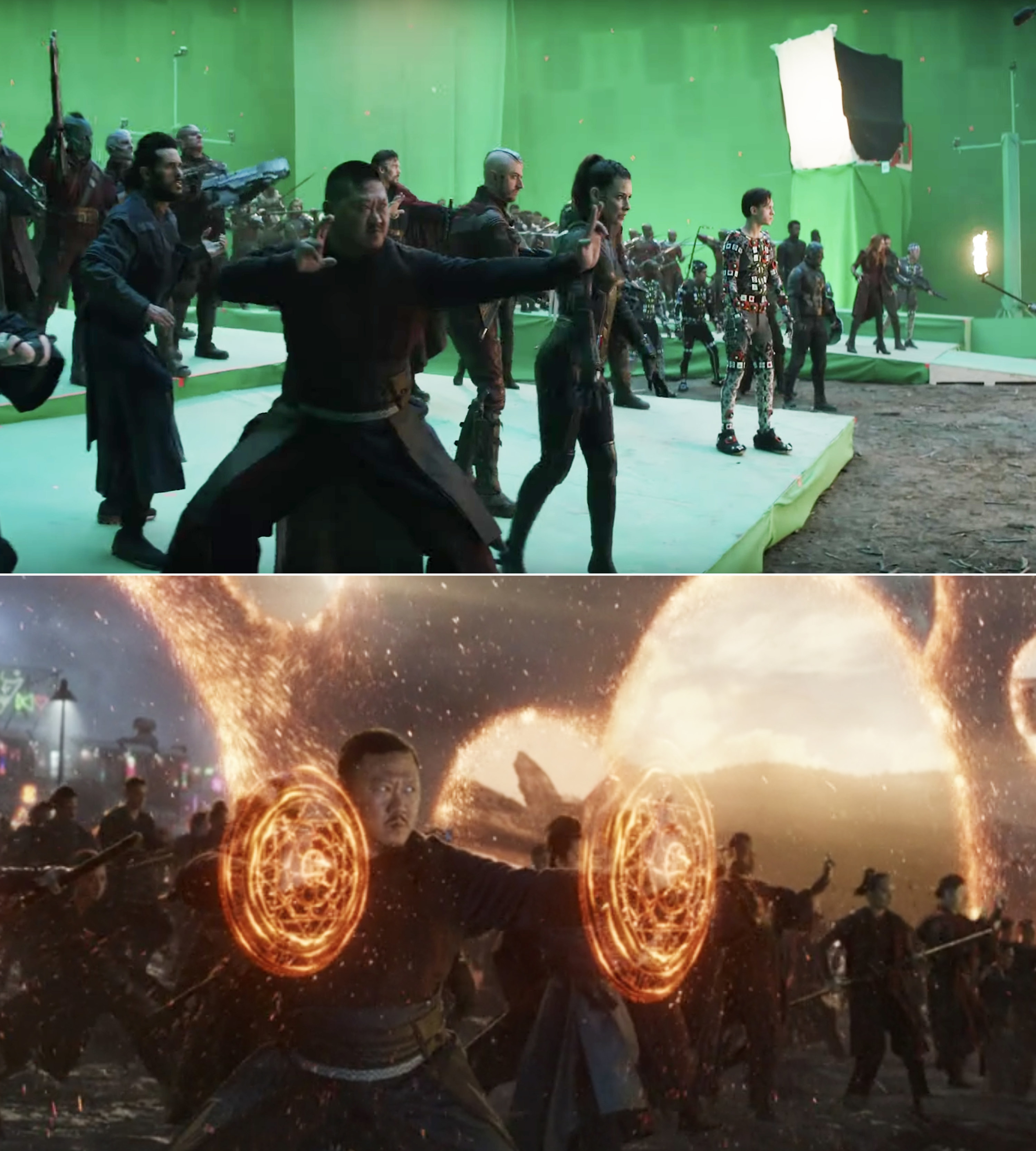 11.
And here's Spider-Man, Peter Quill, Mantis, and Drax making their grand entrances.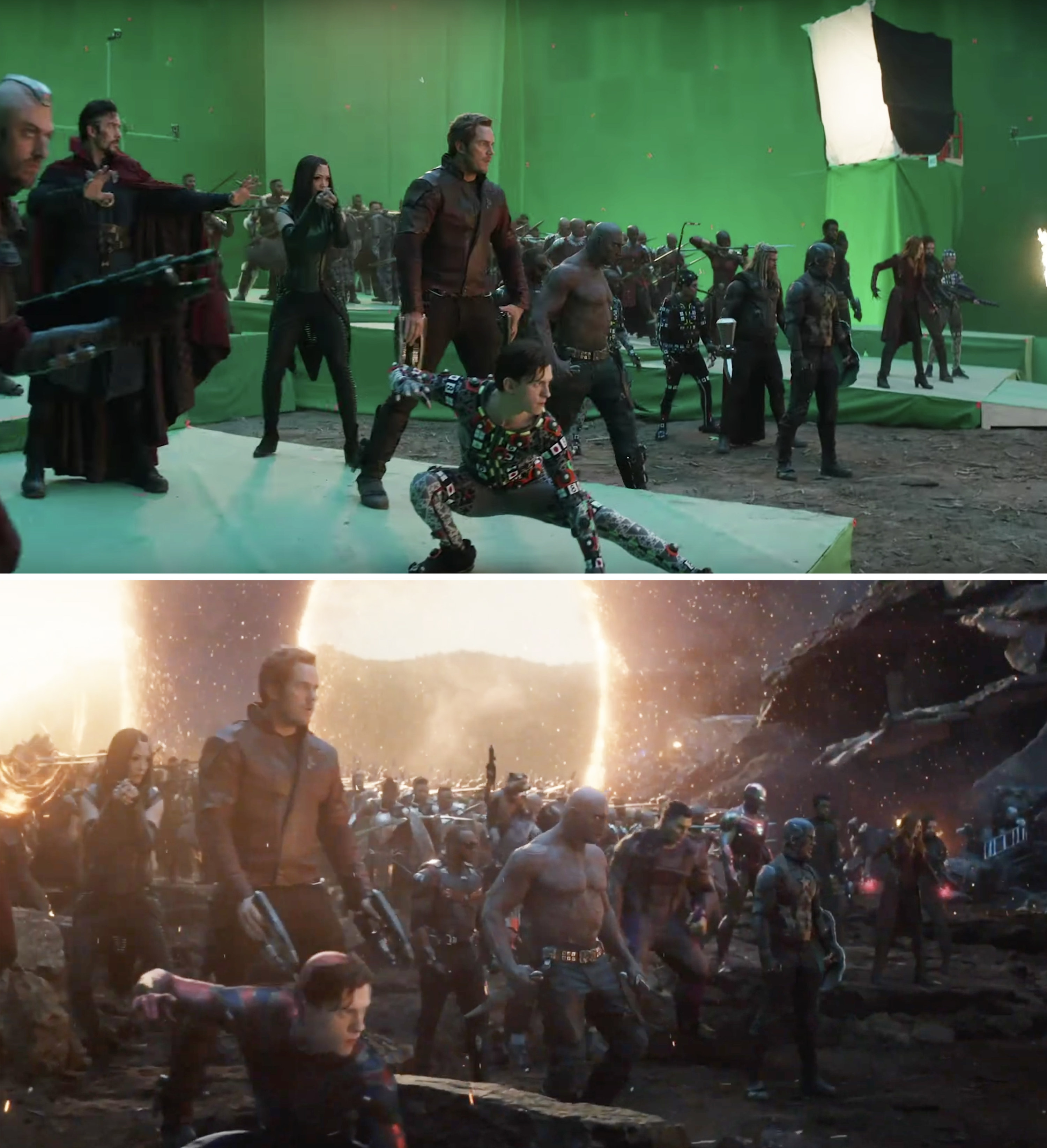 12.
M'Baku, Captain America, and Thor lead all of our favorite heroes into battle.
15.
And even though they used a different camera angle in the movie, this is what it the female Avengers charge looked like.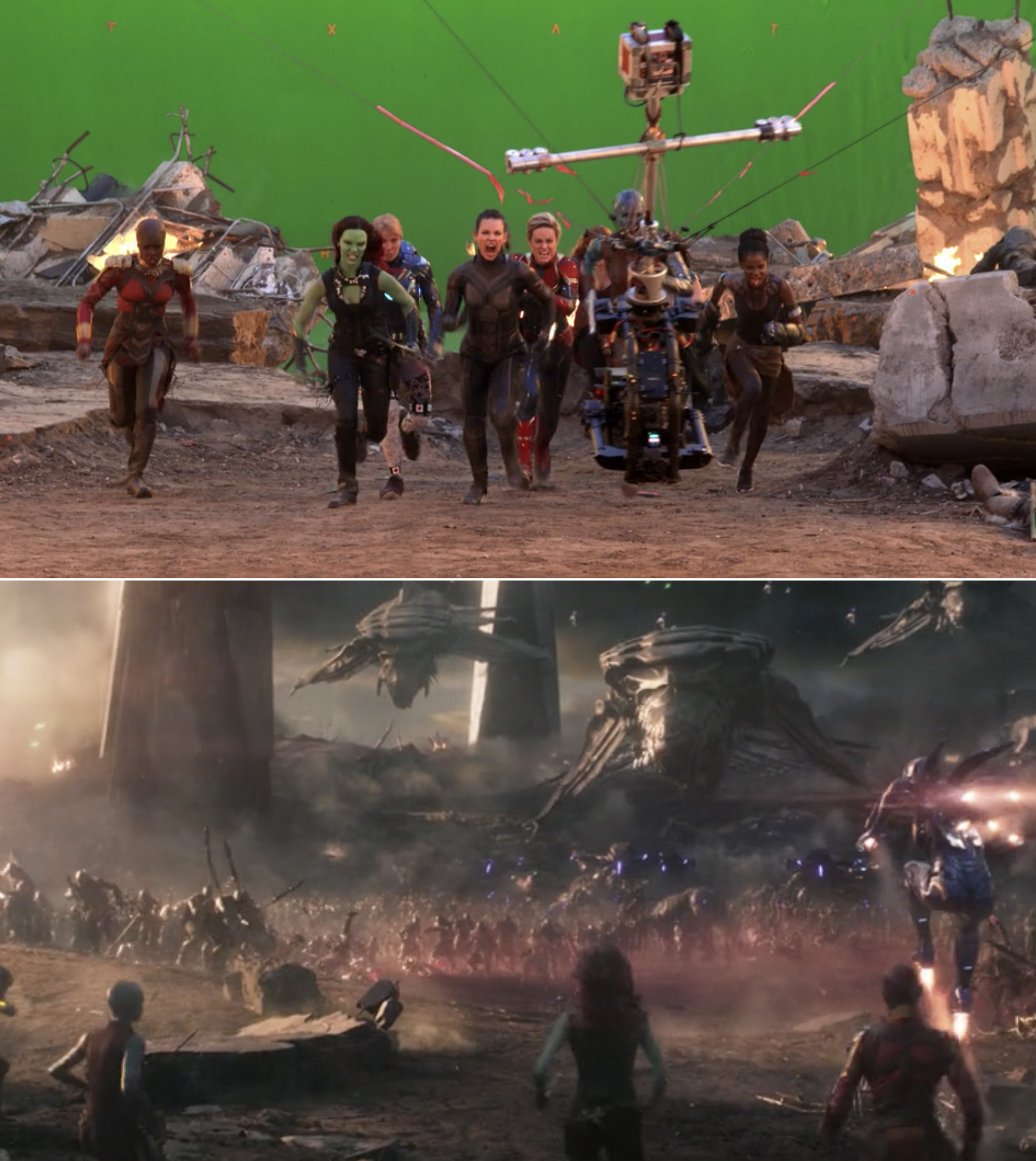 16.
This is what it actually looked like when Hulk visited the Ancient One.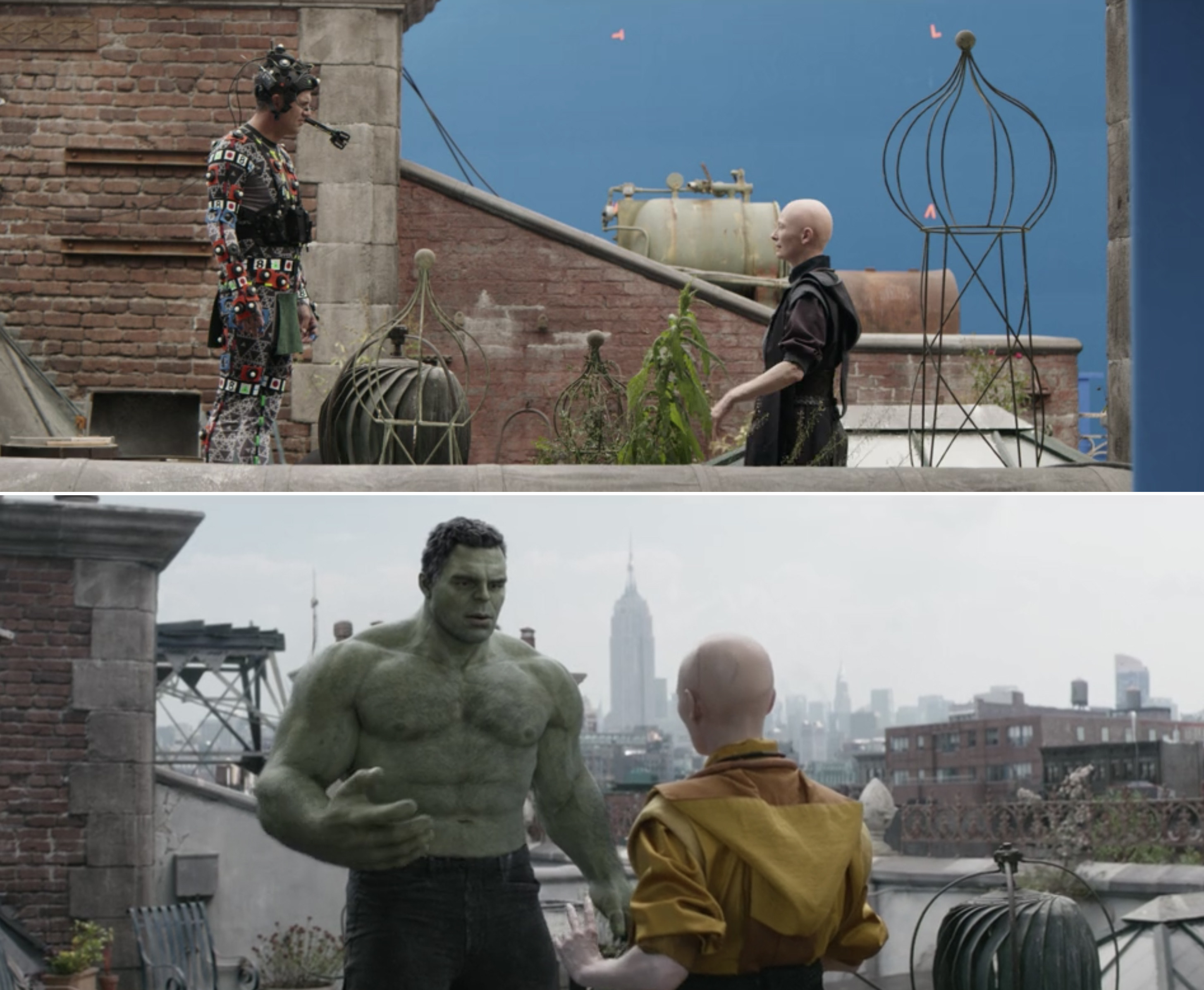 17.
Captain Marvel and Scarlet Witch prepare to take the Infinity Gauntlet from Spider-Man.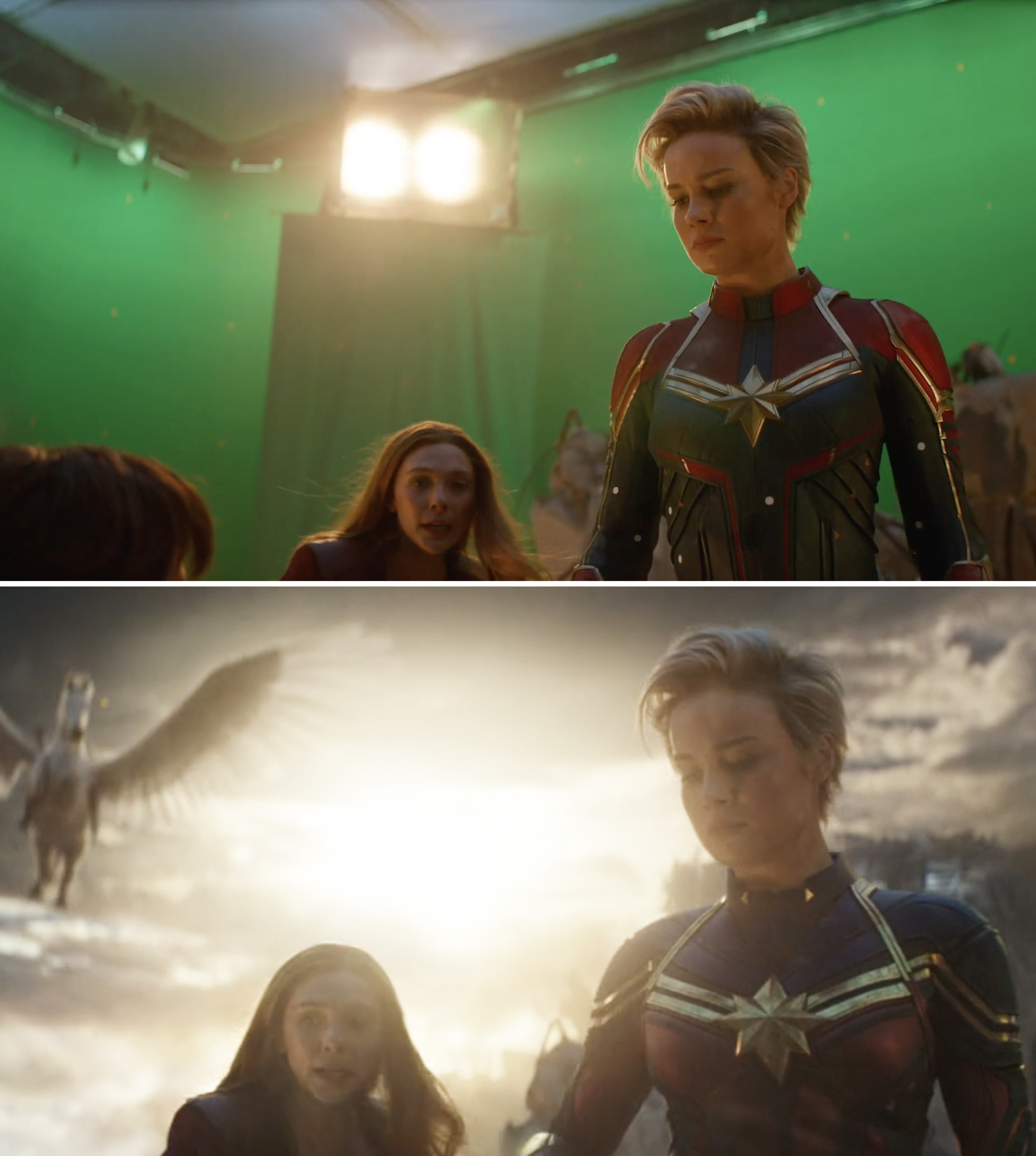 18.
Here was Okoye joining in on the fight — also, look at Tom Holland's stunt double.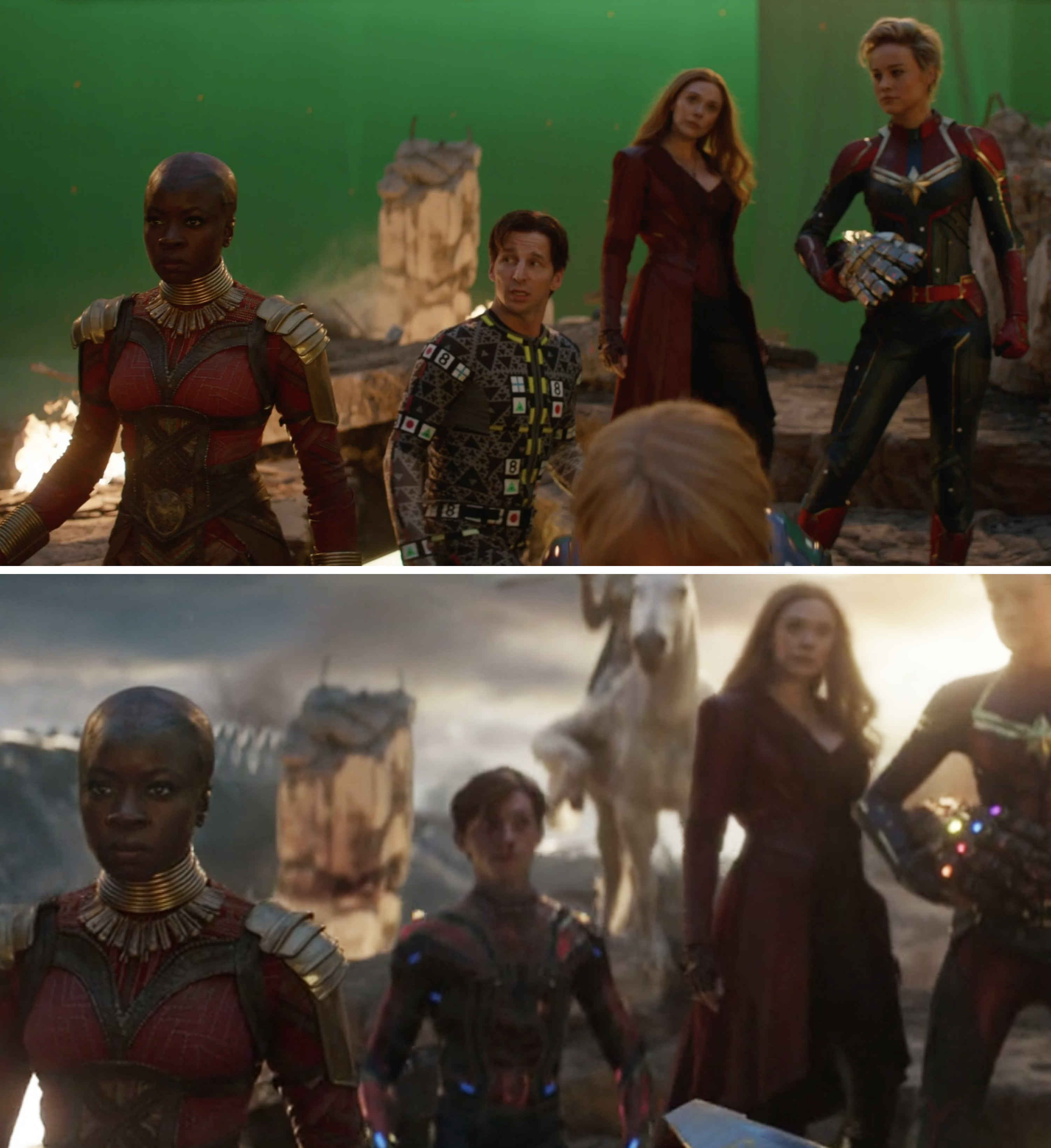 19.
Also, here's Tom Holland's stunt double handing off the Infinity Gauntlet to Captain Marvel.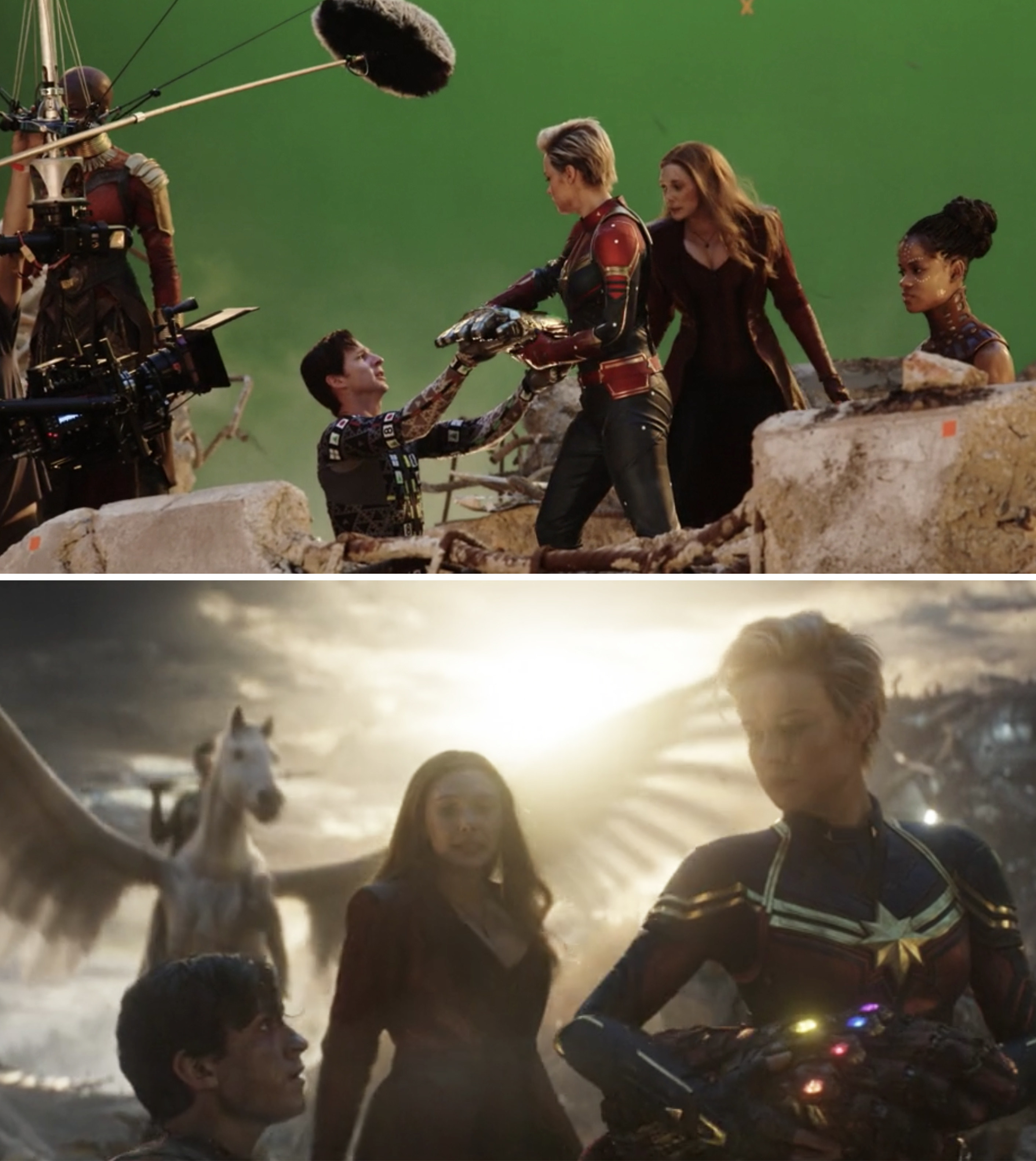 21.
Here's the time team filming their epic slow motion walk.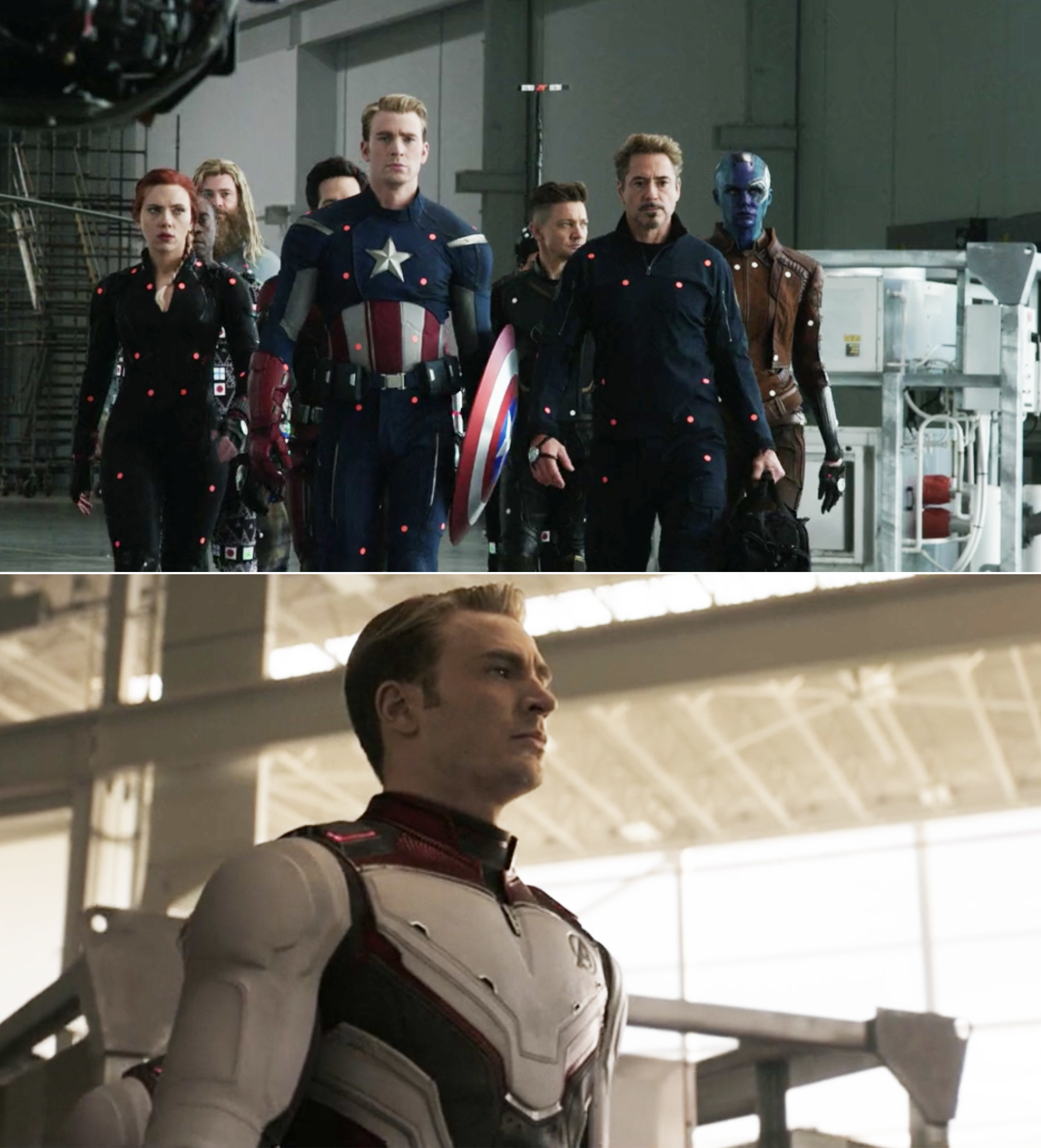 22.
Chris Evans gave a thumbs up while filming the moment Cap gets knocked down.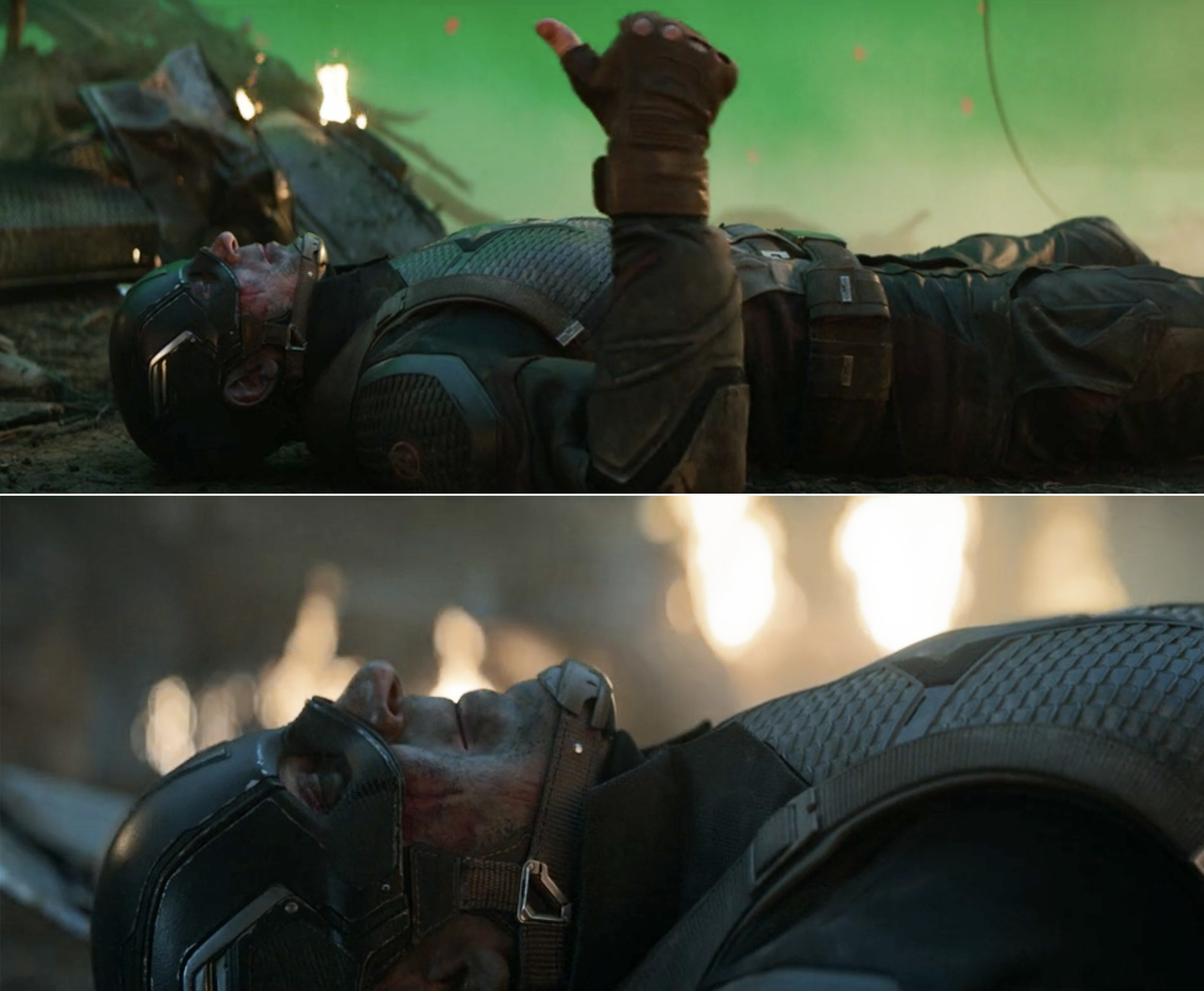 23.
Gamora leapt off some rubble in order to get closer to Thanos.
25.
And finally, this is what Tony's heroic sacrifice looked like behind-the-scenes.