🚨 There are some spoilers ahead for That '90s Show Season 1! 🚨

It has been 17 years since That '70s Show ended, and now the iconic Forman house, aka Eric's basement, is back with the Netflix spinoff series That '90s Show starring Debra Jo Rupp, Kurtwood Smith, and a new generation of teens Red's annoyed with.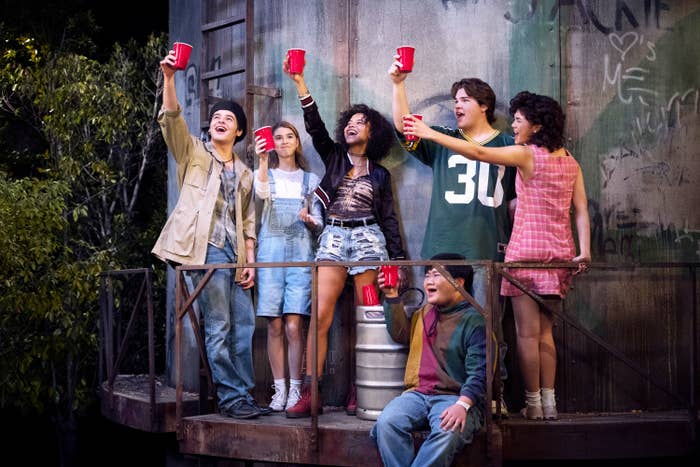 In case you don't know, the spinoff follows Leia Forman (Callie Haverda), who decides to spend the summer of 1995 with her grandparents, Kitty (Rupp) and Red (Smith), in Point Place. She's found a good group of friends, courtesy of Red and Kitty's new next door neighbor, Gwen (Ashley Aufderheide), and now Leia wants to make this summer the best one ever.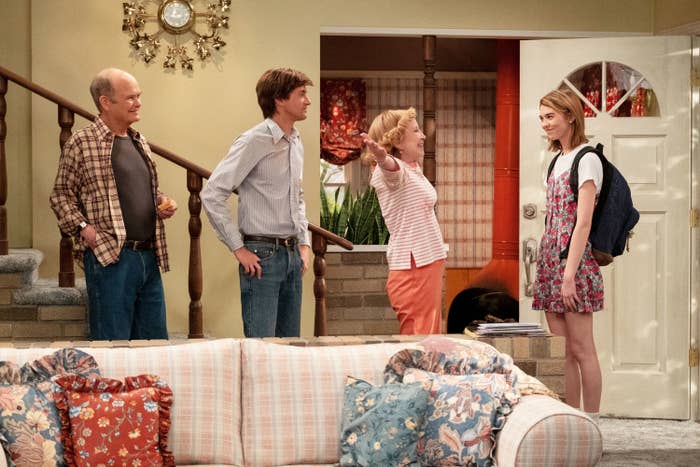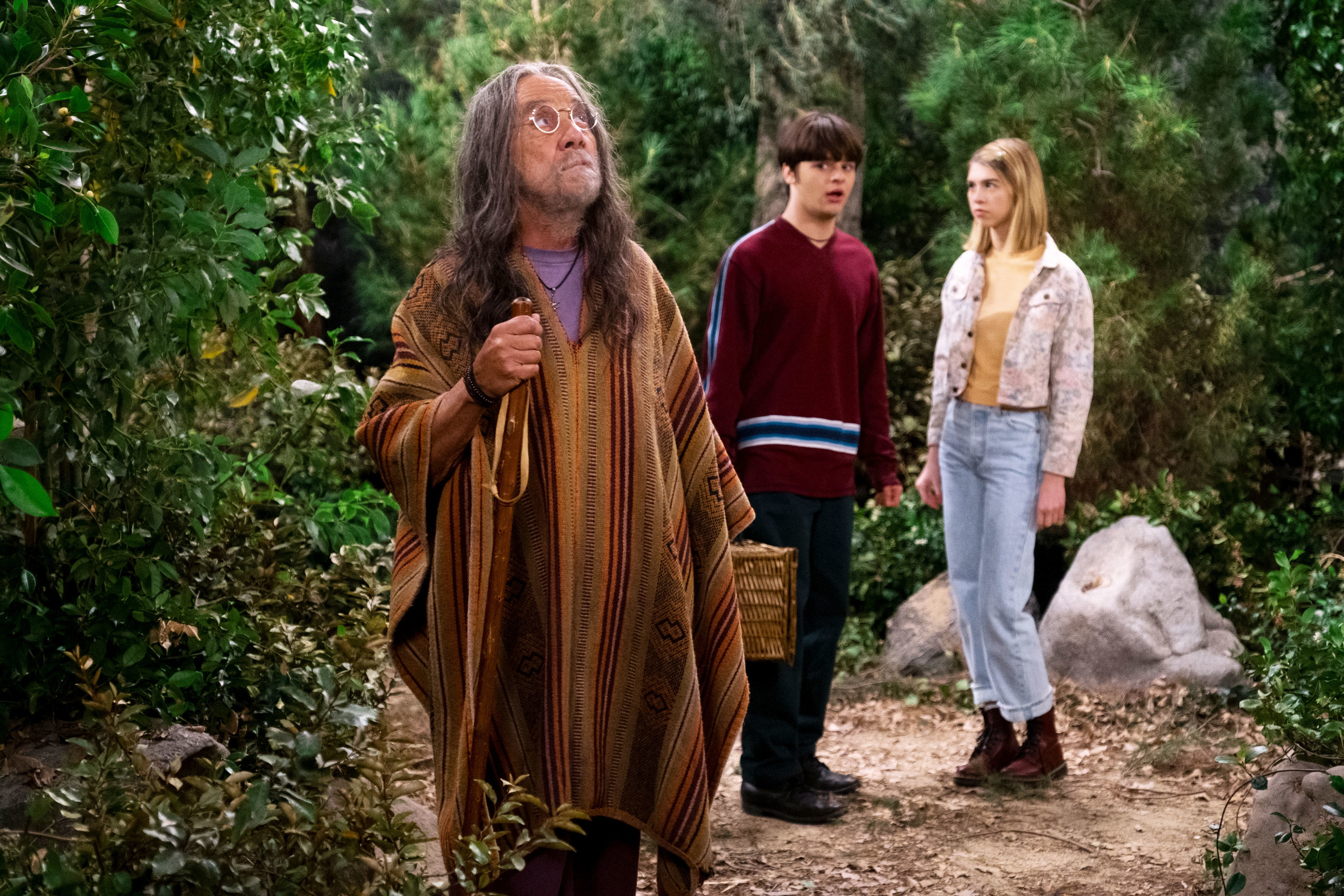 Topher Grace and Laura Prepon reprise their roles as Eric and Donna, most notably in Episode 1 when they visit Red and Kitty for 4th of July and decide to let their daughter spend the summer.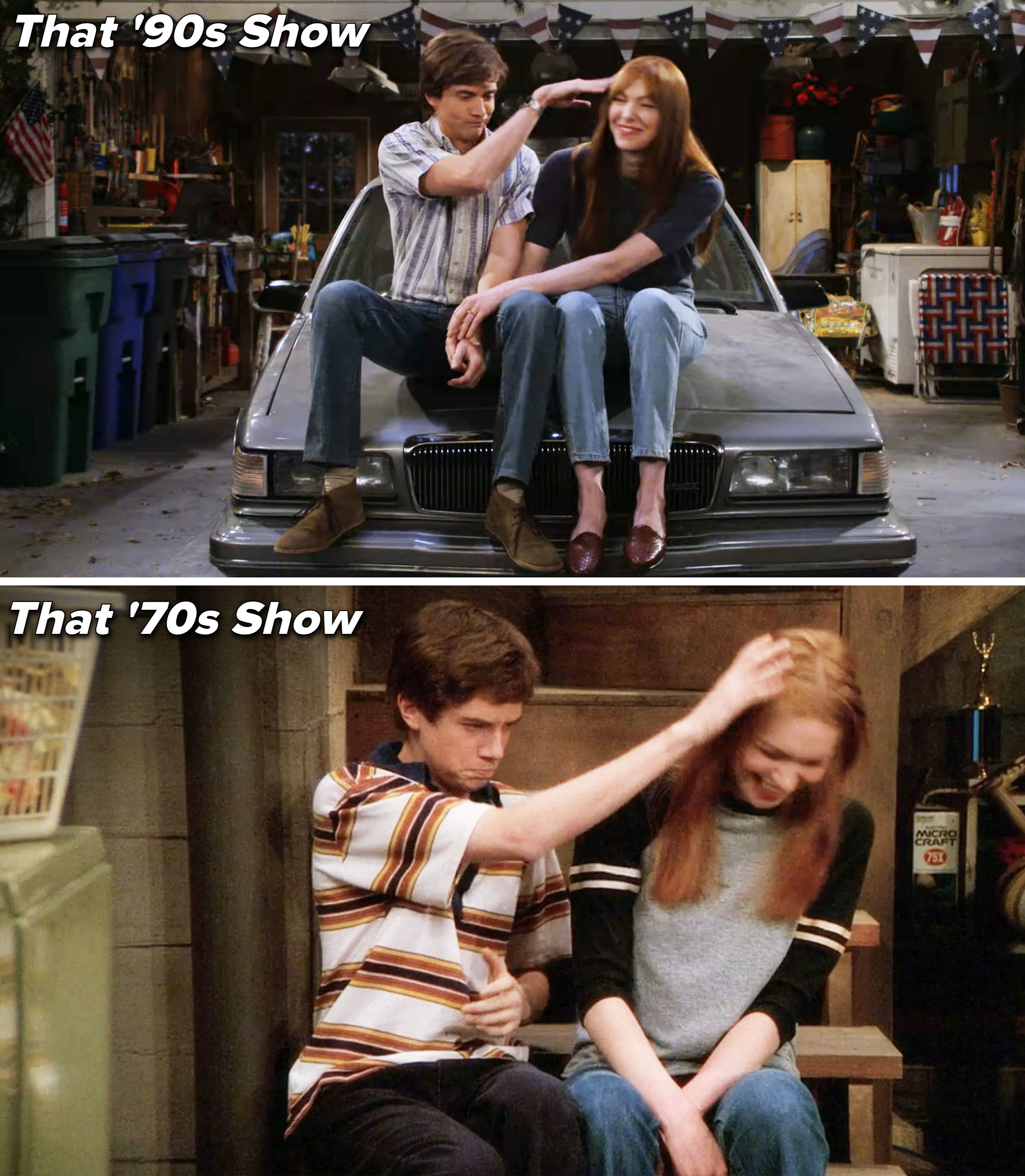 And while all of the returning actors — like Topher, Laura, Wilmer Valderrama, Tommy Chong, and more — were amazing, nothing made me quite as happy as seeing Ashton Kutcher and Mila Kunis together as Kelso and Jackie.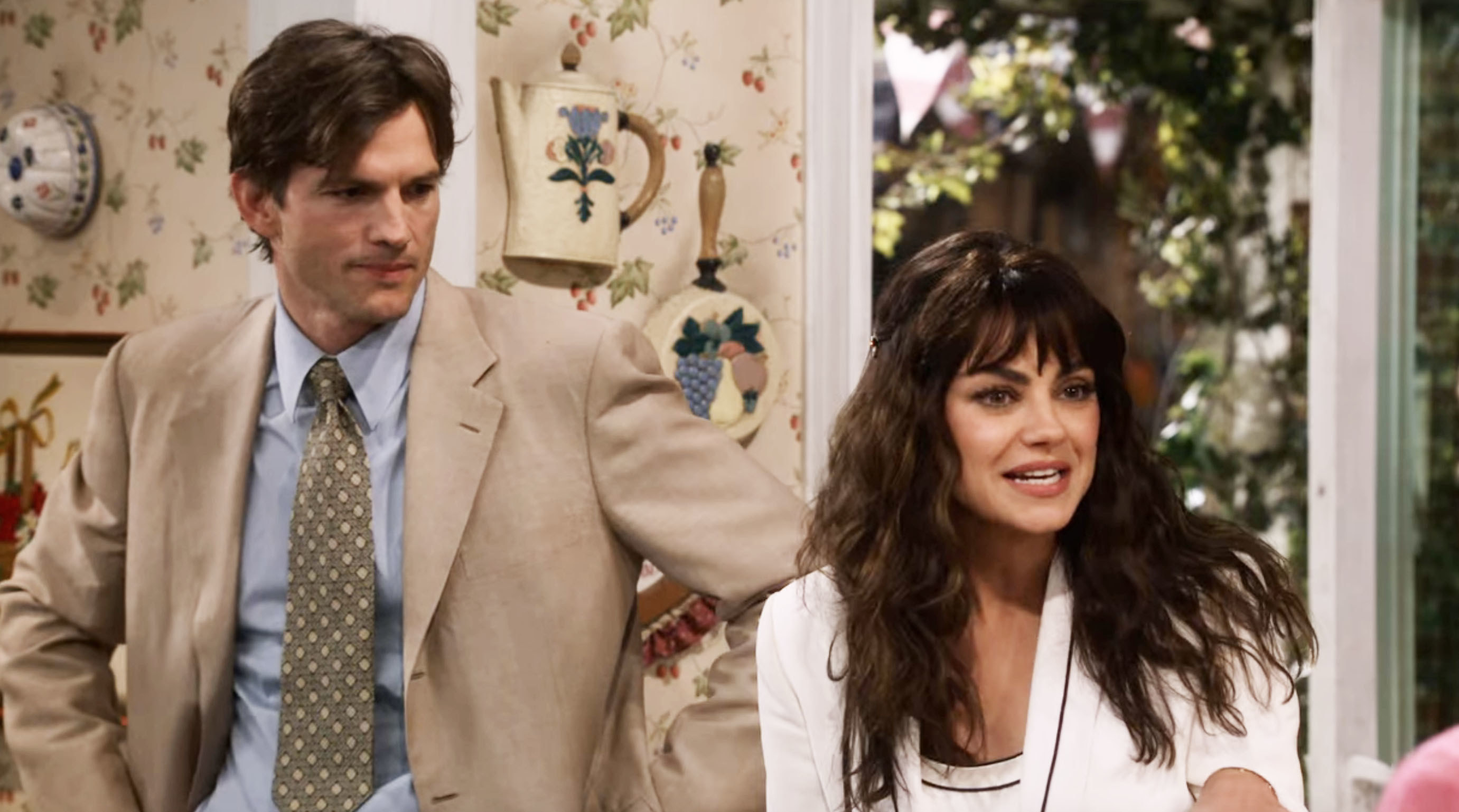 Of course, in the years since That '70s Show ended in 2006, Ashton and Mila have gotten married and have two children. In a 2016 interview on The Howard Stern Show, Mila said there was no "romantic" chemistry between the two when they worked on the original series because of their age difference, but then they reconnected in 2012 and started dating.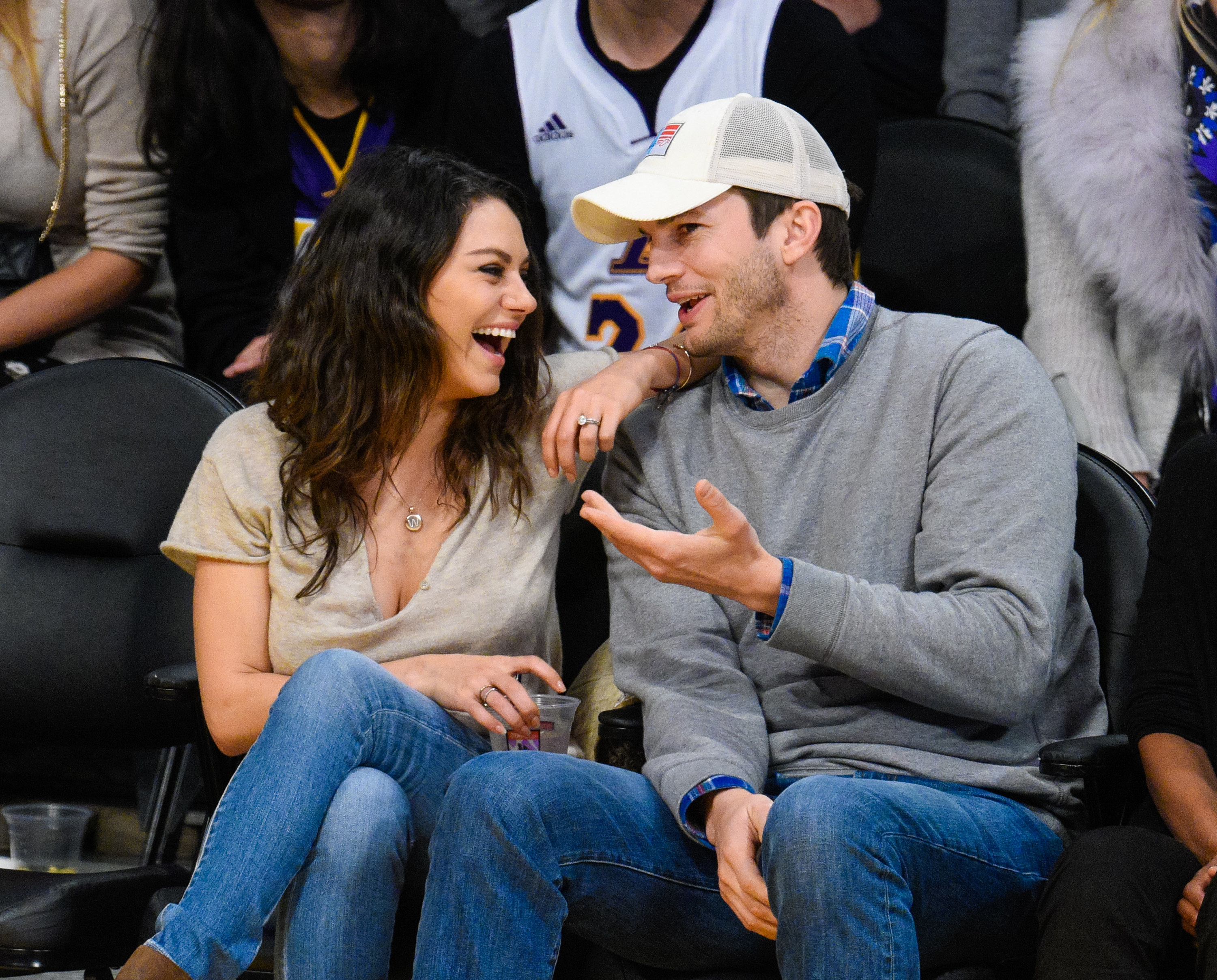 "For eight years, we played boyfriend and girlfriend. And for eight years — whether our couple was on or off — there was no romance between us as two human beings," Mila said.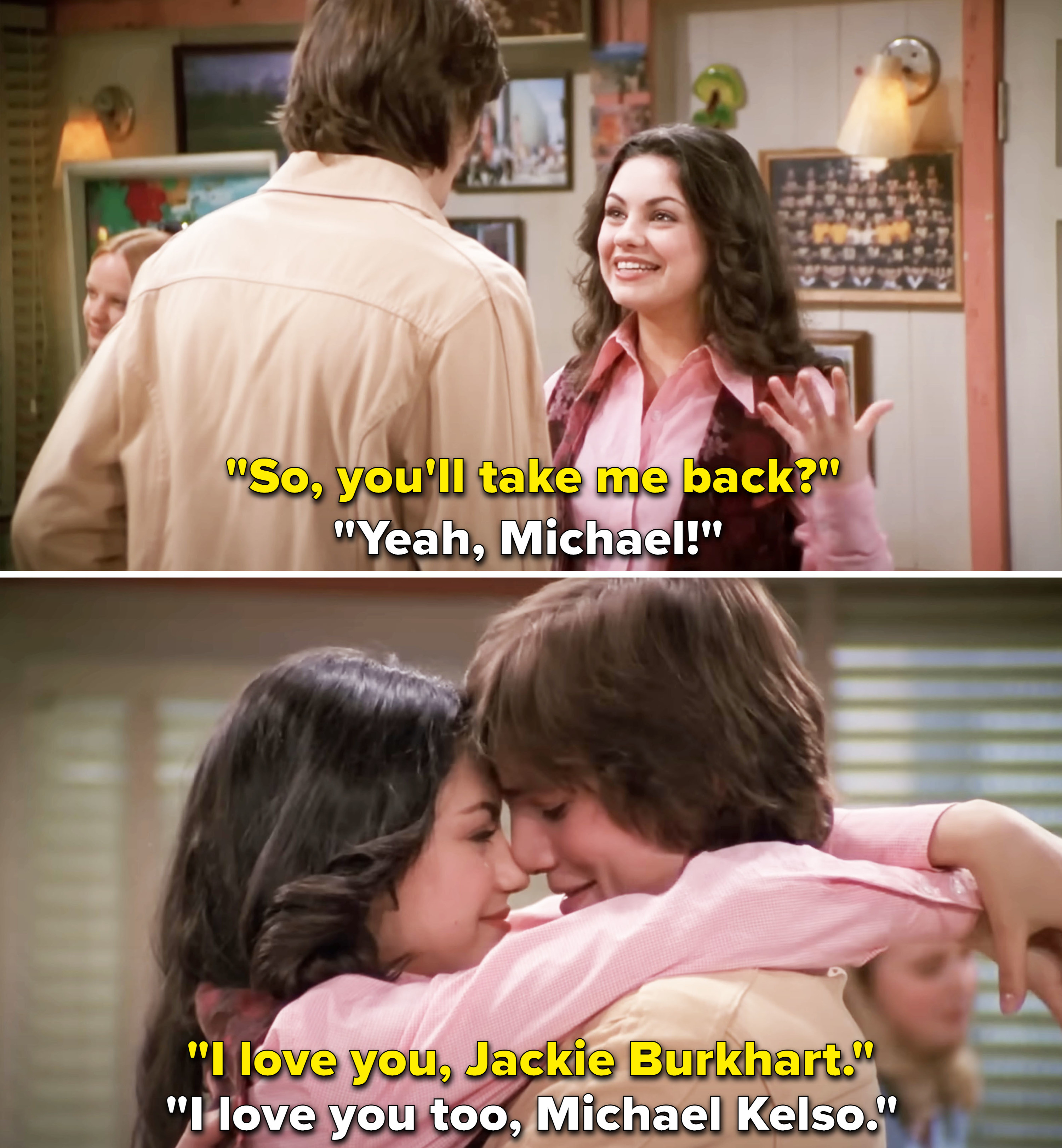 That's all to say that playing Jackie and Kelso in 2023 was wildly different than when they played the duo on That '70s Show, and Ashton even revealed it was surreal to return to those characters as husband and wife now.
In a recent interview with BuzzFeed, the That '90s Show creators, who also worked on the original series, discussed what it was like reuniting the original cast on the new spinoff and detailed how amazing it was to see Ashton and Mila as Kelso and Jackie again.
"When Ashton and Mila came in together in that scene, I thought that was really the icing on the cherry on the sundae of this show," creator Terry Turner said. The duo's one scene in That '90s Show involves them coming into the Formans' kitchen after it's revealed that their son is Jay (Mace Coronel), one of Leia's new friends and her love interest.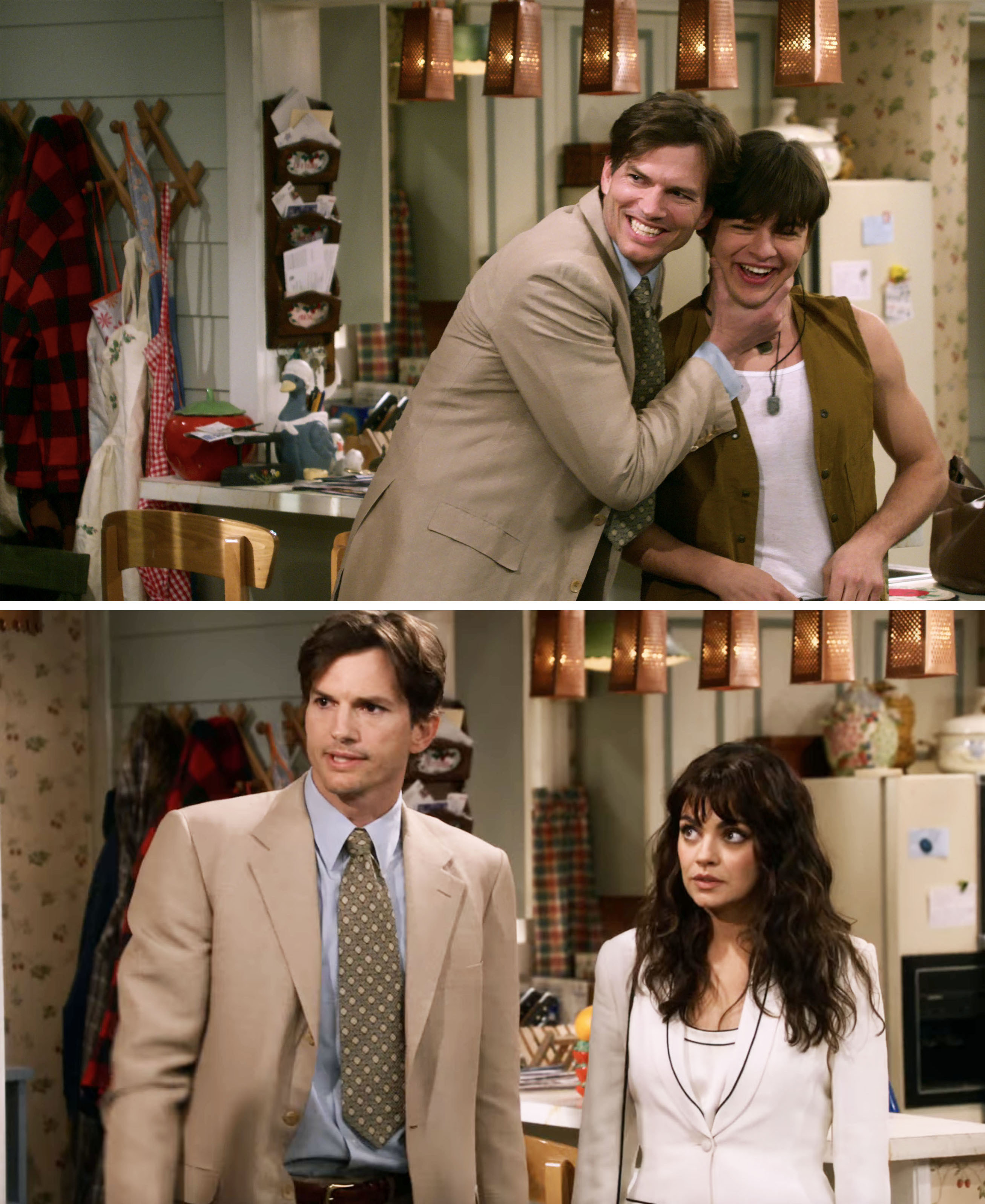 Creator and showrunner Gregg Mettler added, "That scene, I wrote all at once. Just spilled out of my fingers. I wanted Ashton to say, 'Damn, Jackie' so bad."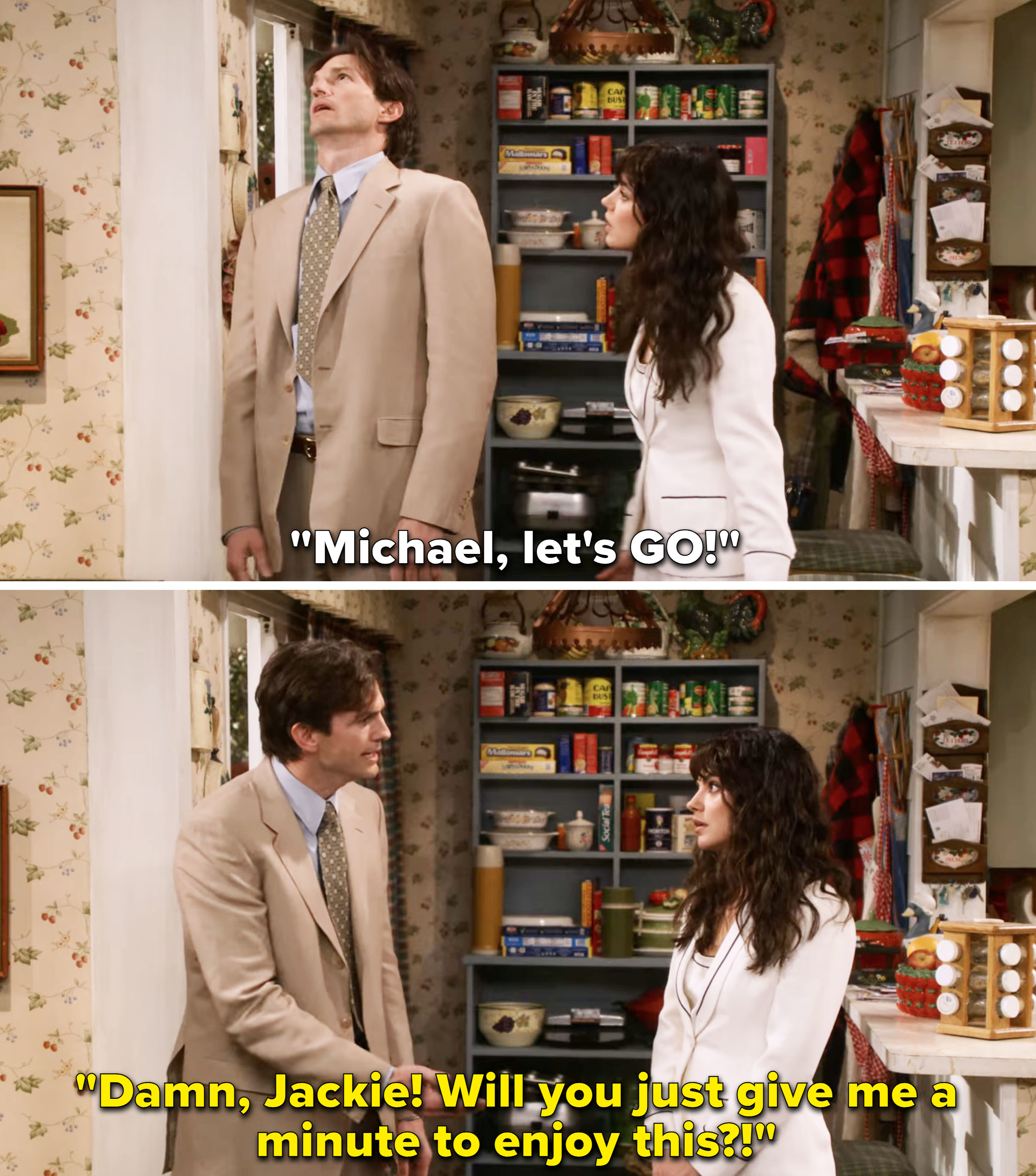 In That '90s Show, Jackie and Kelso not only have a child together, but they're about to get remarried (for a second time). While the duo dated on and off during That '70s Show, by the end of the series, they weren't together.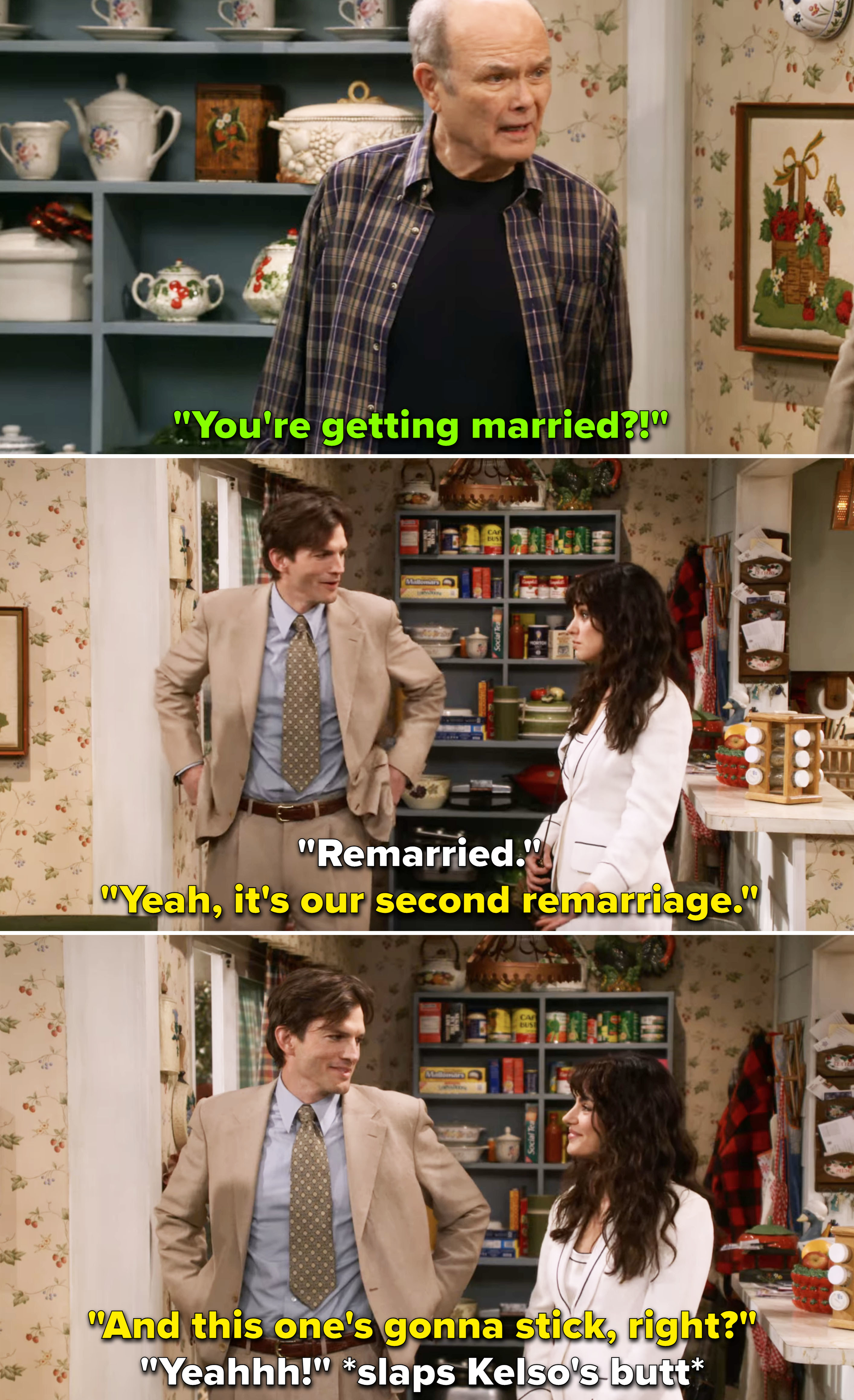 Returning to play these characters was apparently a surreal experience for Ashton and Mila, according to the That '90s Show creators.
While filming Episode 1, Ashton studied his lines on the couch in the Formans' basement, just like he did while filming That '70s Show. He fell asleep, and when he woke up, he said it was the "strangest feeling" to see Mila dressed as Jackie again.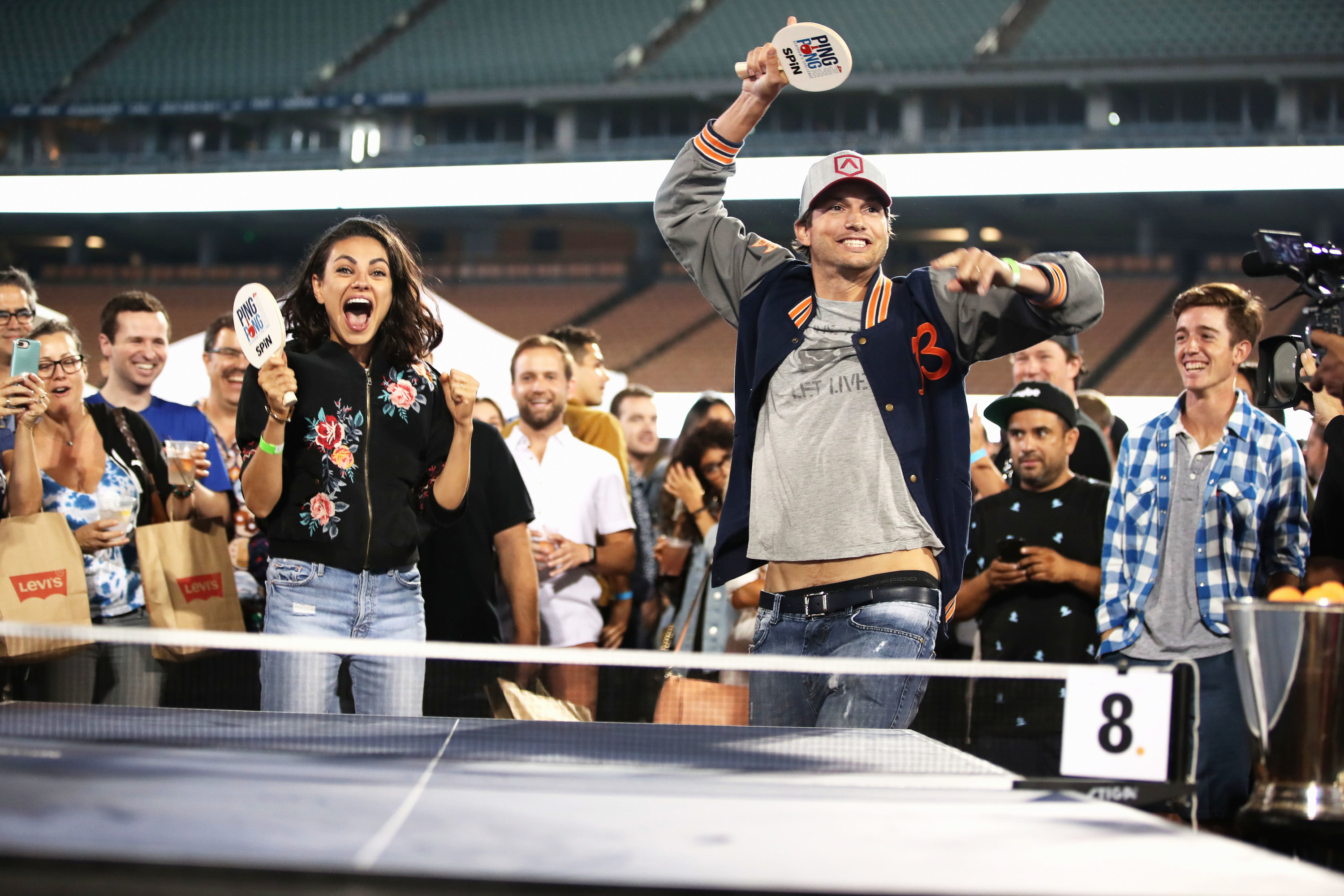 "He said, 'When I woke up, it was Mila standing over me, and I opened my eyes. I looked around and I was in the Forman basement with my wife staring up at the [lighting] grid, dressed as Jackie. It was the strangest feeling I've ever had. I literally didn't know [what year] I was [in] for a minute,'" creator Bonnie Turner told BuzzFeed.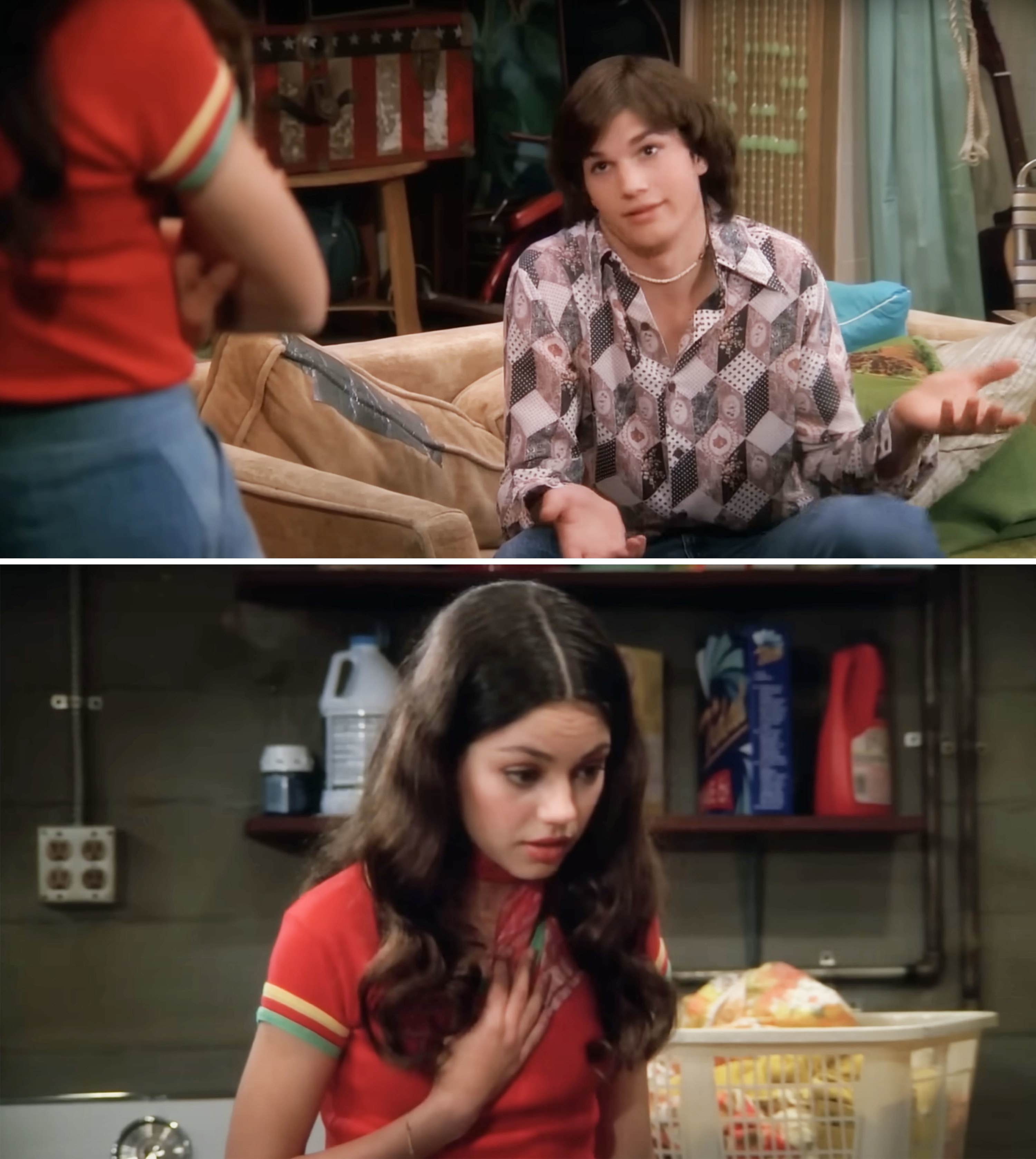 Meanwhile, Mila told Access Hollywood in 2022 that she was "more nervous doing [a scene with Ashton in That '90s Show] than anything else in [her] career."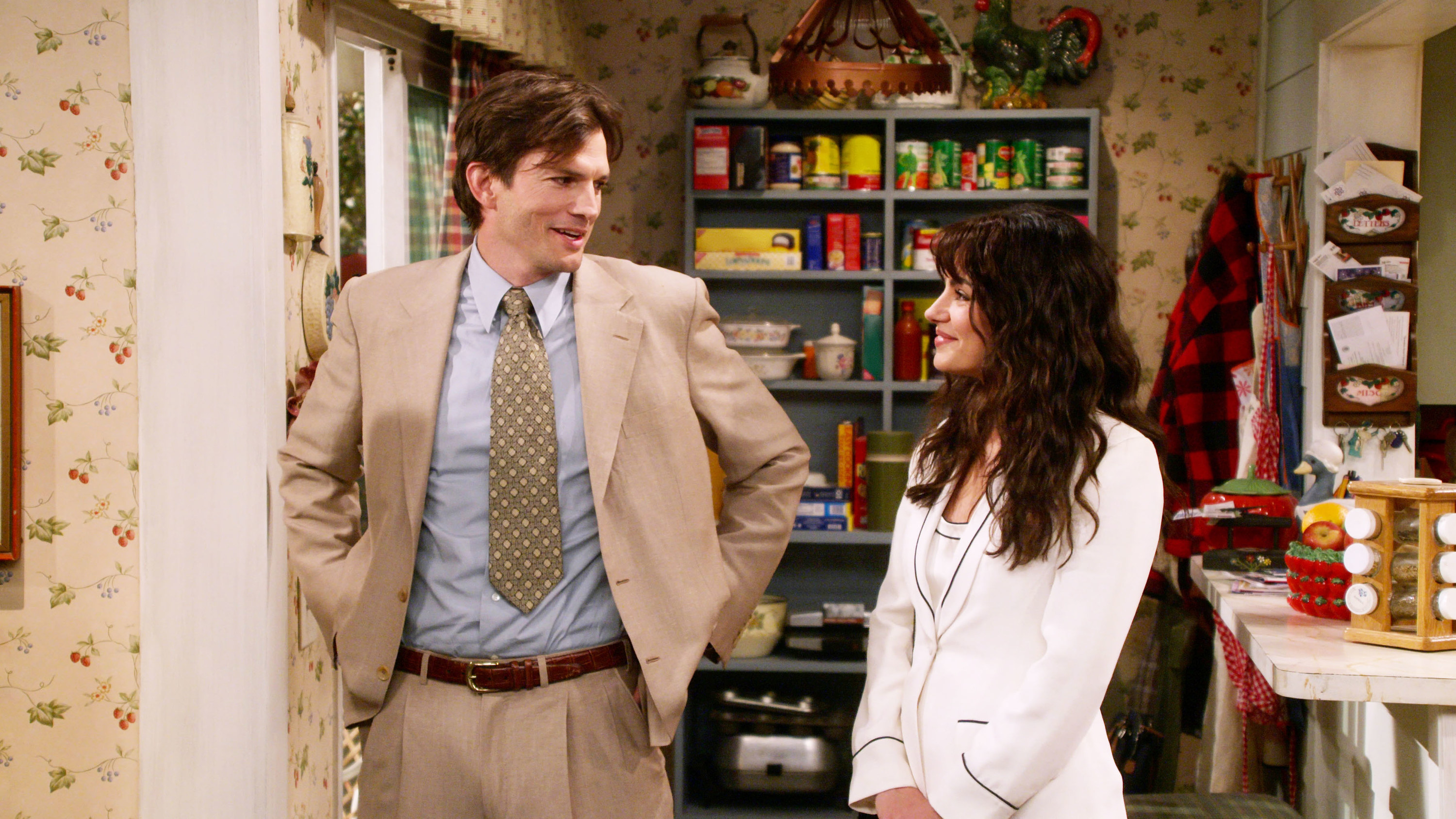 I love that these two came back for this show, and it was adorable to learn that they had kept a bunch of That '70s Show props and clothing in their basement that they brought back for the spinoff.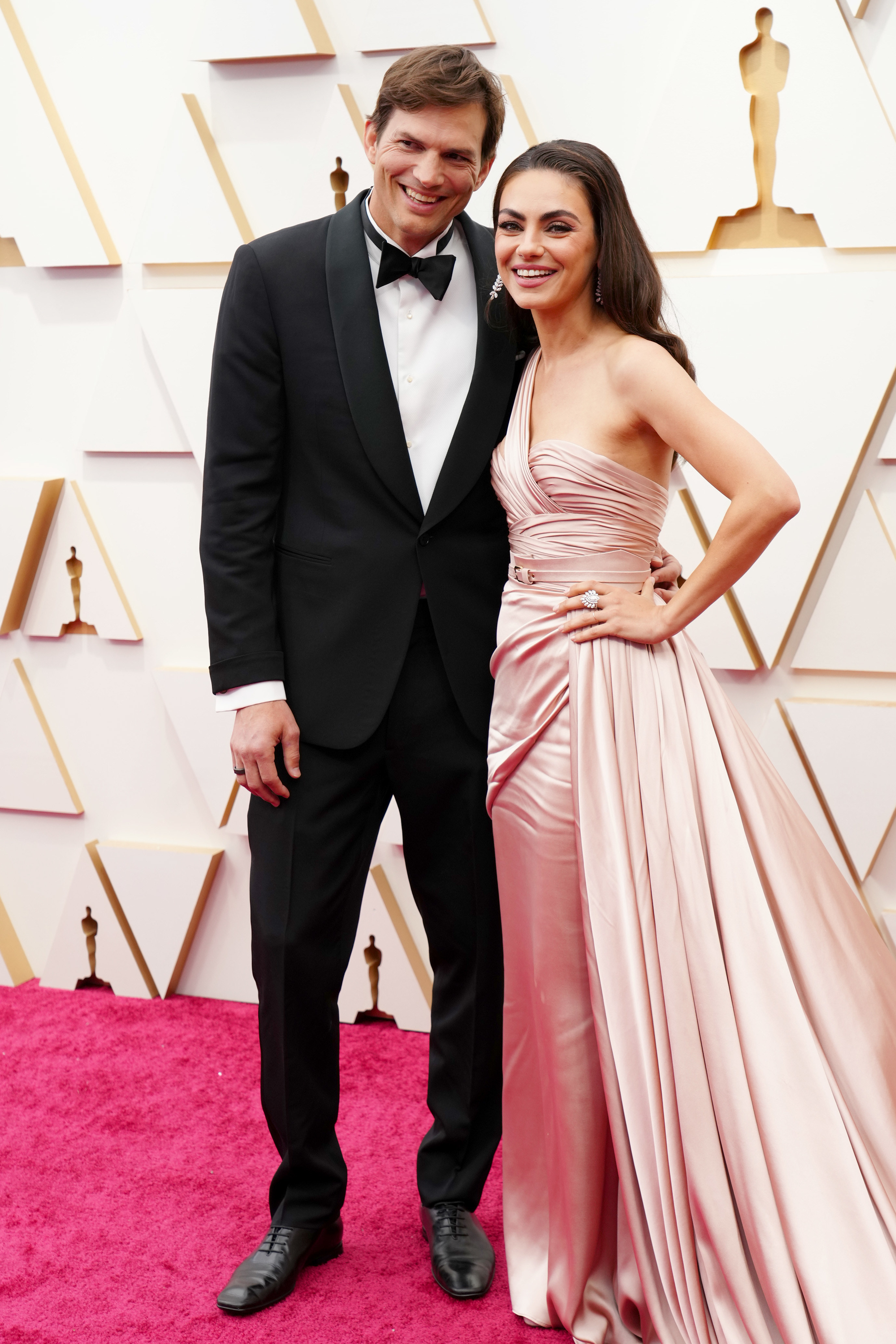 "I guess Ashton had kept all the old Kelso wardrobe," Gregg told BuzzFeed. "He was texting me pictures of him in Kelso's old winter jacket. Then Ashton was sending me videos of him playfully annoying Mila by running around their house going, 'Damn, Jackie.'"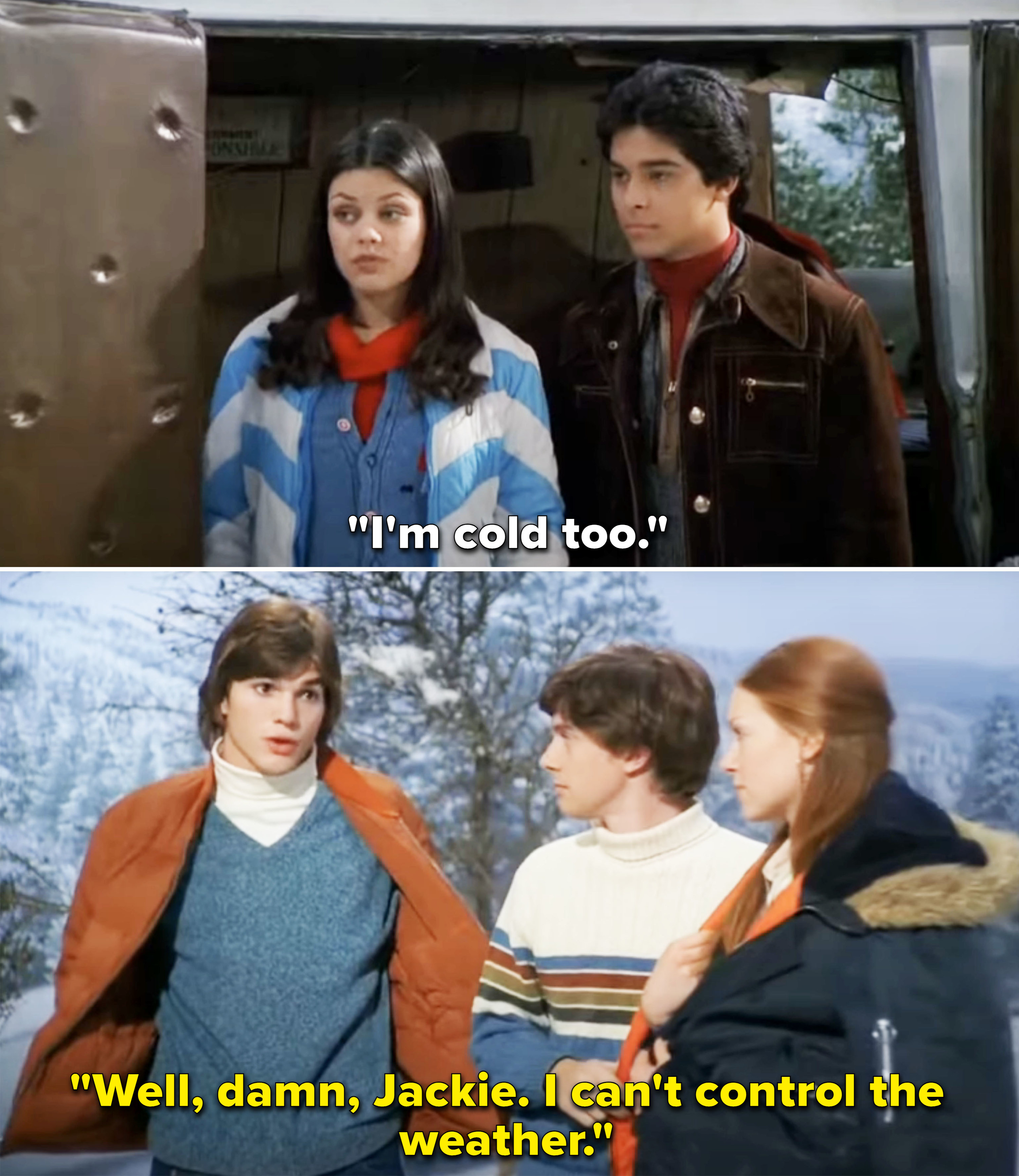 "They were just very excited to return to a place that was so special for them." I love them so much, and I'm so happy Mila and Ashton had the best time playing Jackie and Kelso again.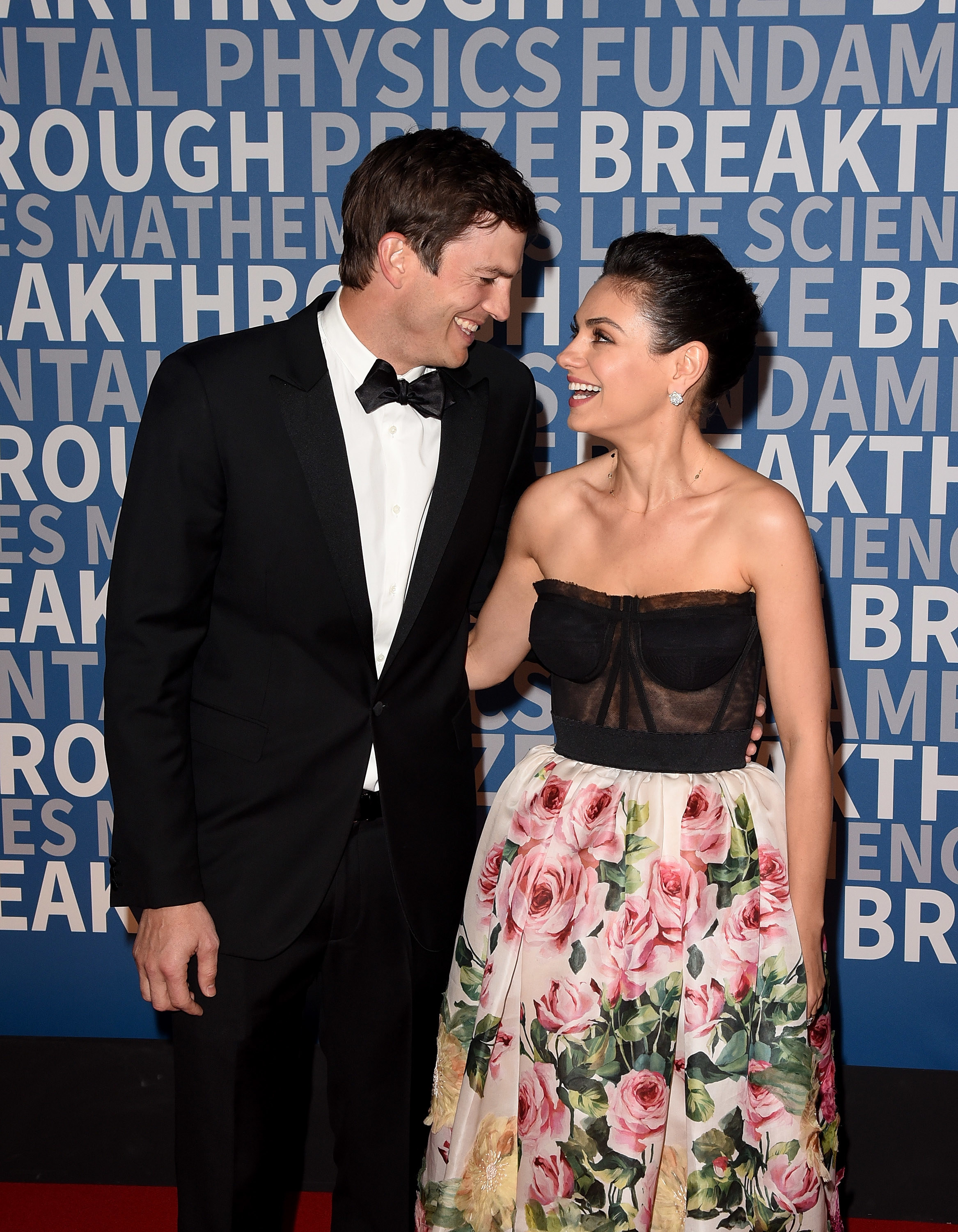 You can read BuzzFeed's full interview with the That '90s Show creators where they break down Season 1 of the series here.
What did you think of That '90s Show? Tell us everything in the comments below!