1.
First, when Andrew Garfield visited a London charity called Kids' City dressed as Spider-Man and played basketball with a bunch of children.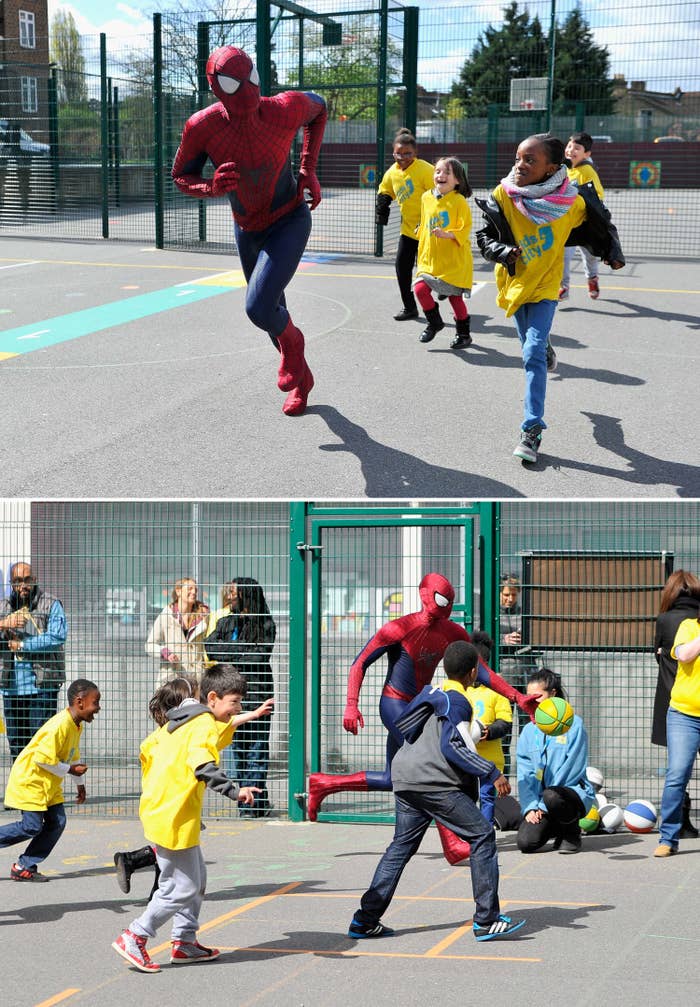 2.
When he started crying while talking about his mother's death and said his tears and sadness are "unexpressed love" and he hopes his grief stays with him forever.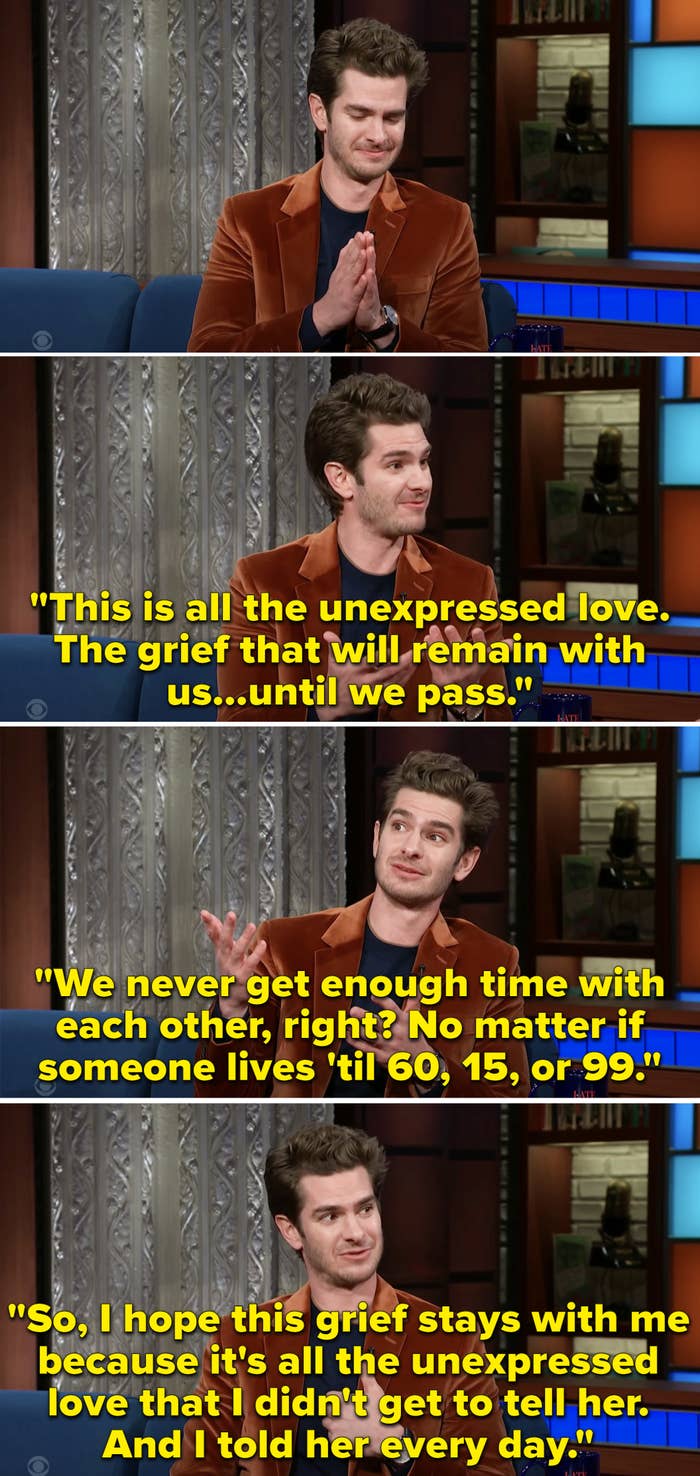 3.
And then, when he explained how playing Jonathan Larson in Tick, Tick...Boom! allowed him to honor his mother and begin to heal.

4.
When Andrew and Ryan Reynolds were both nominated for 2017 Golden Globe awards and they made out with each other after Ryan Gosling won.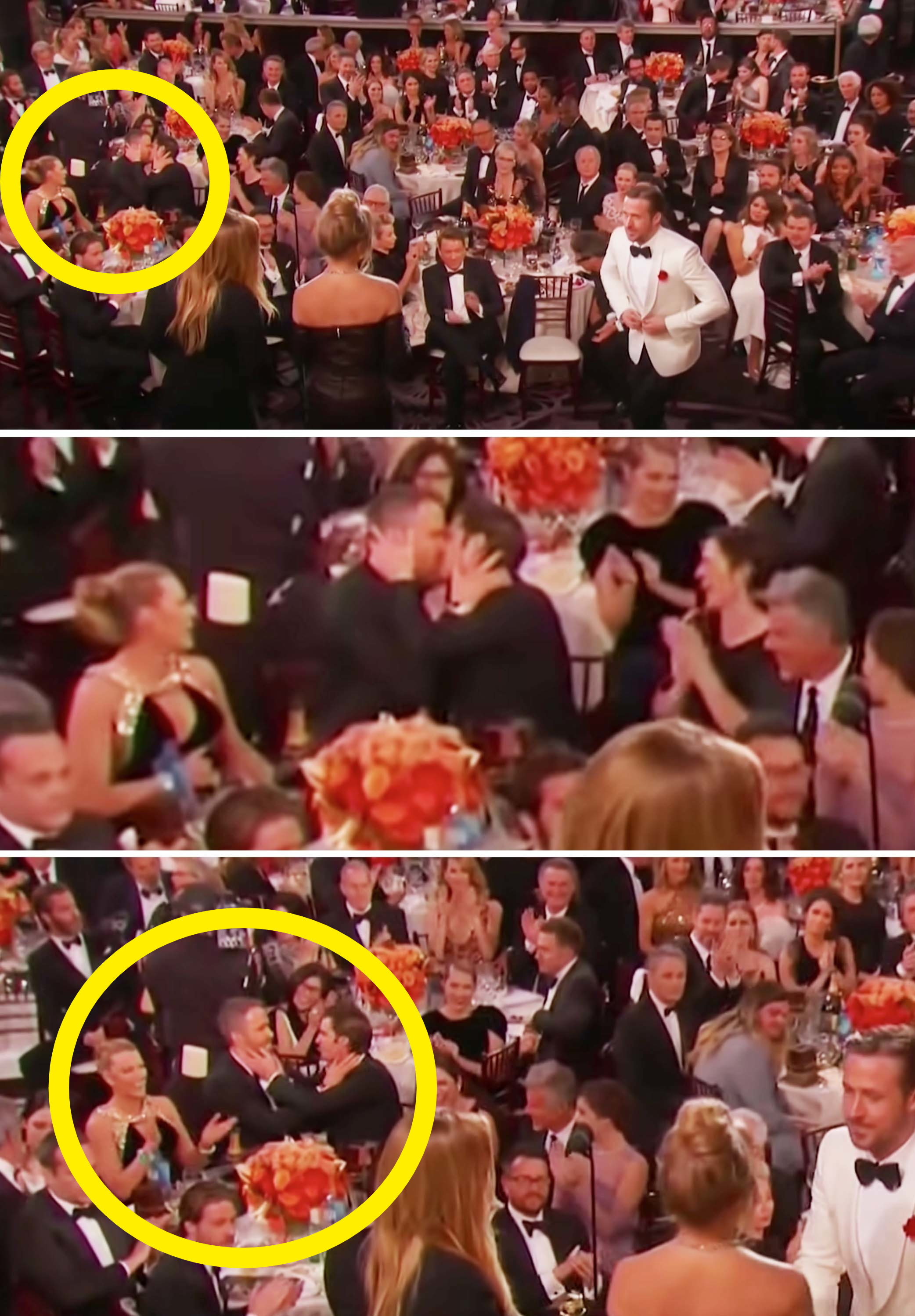 5.
And then, when Andrew kissed Stephen Colbert after talking about the Golden Globes kiss and saying he's comfortable kissing men.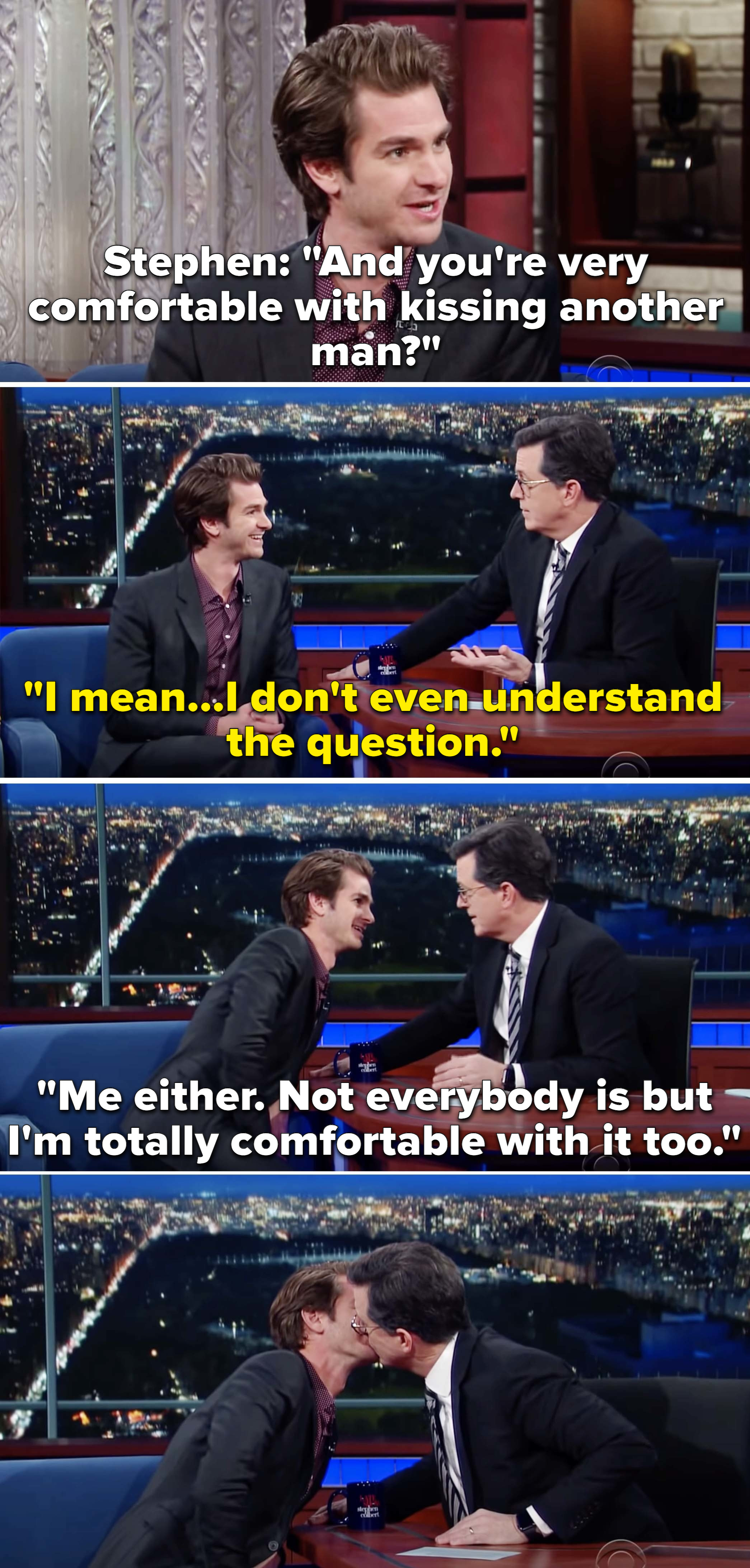 6.
When he ran into Tom Holland at the 2021 GQ Men of the Year party and hugged him because it was literally like reuniting with his little brother.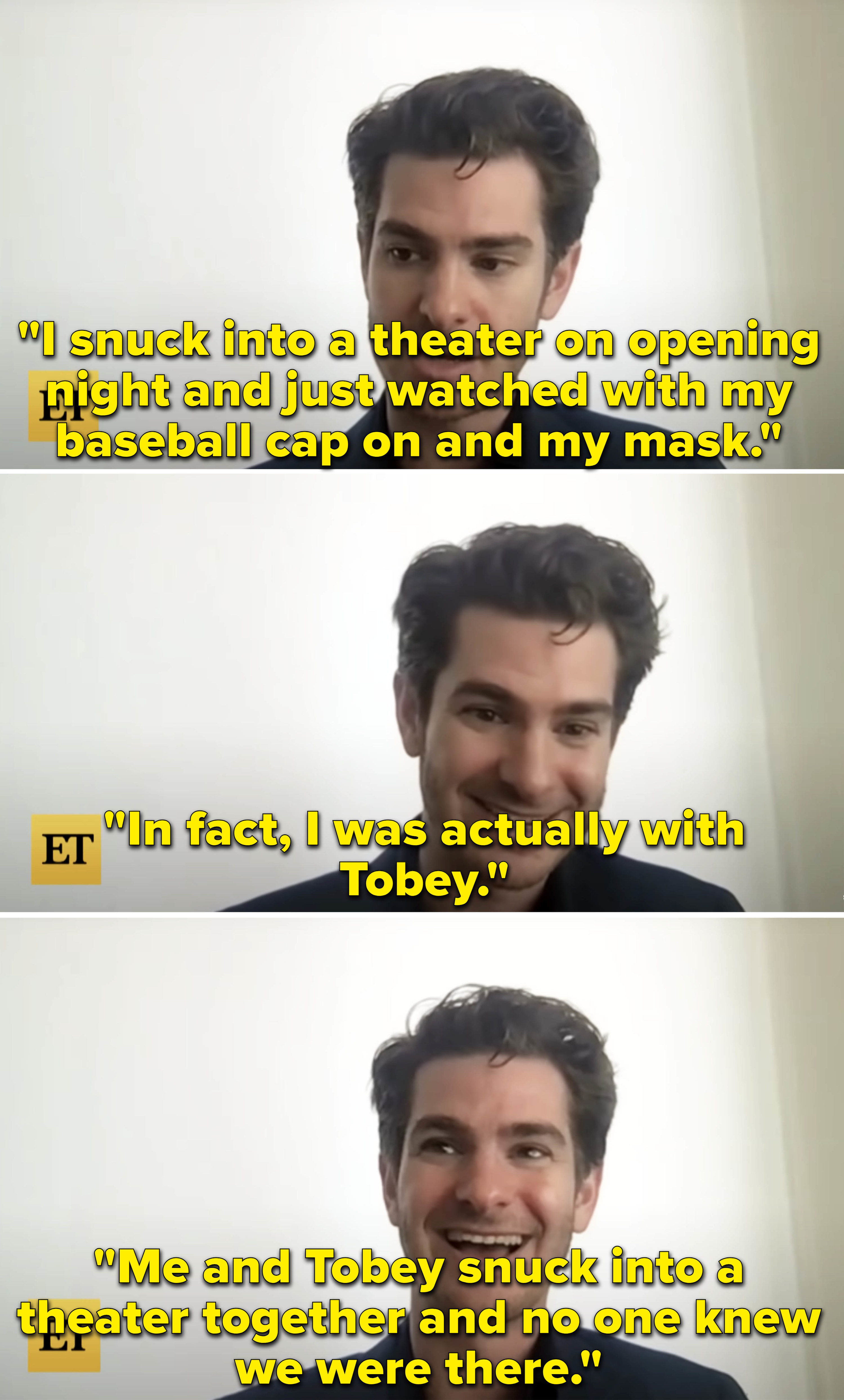 8.
When Andrew was so excited to attend San Diego Comic-Con for The Amazing Spider-Man that he dressed up as Spider-Man and pretended to be a fan asking a question.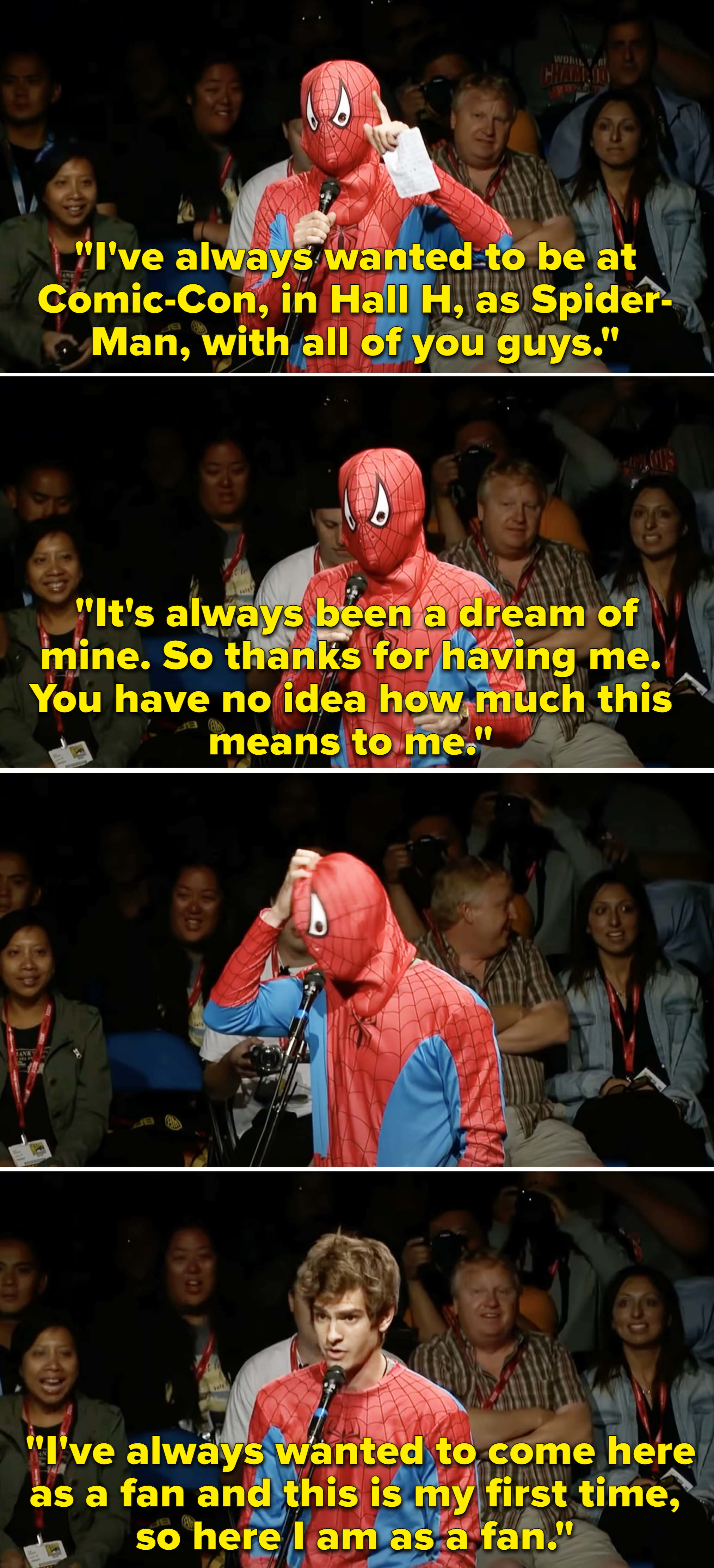 9.
And then, he explained why he looked up to Spider-Man growing up and how honored he was to play the character on screen.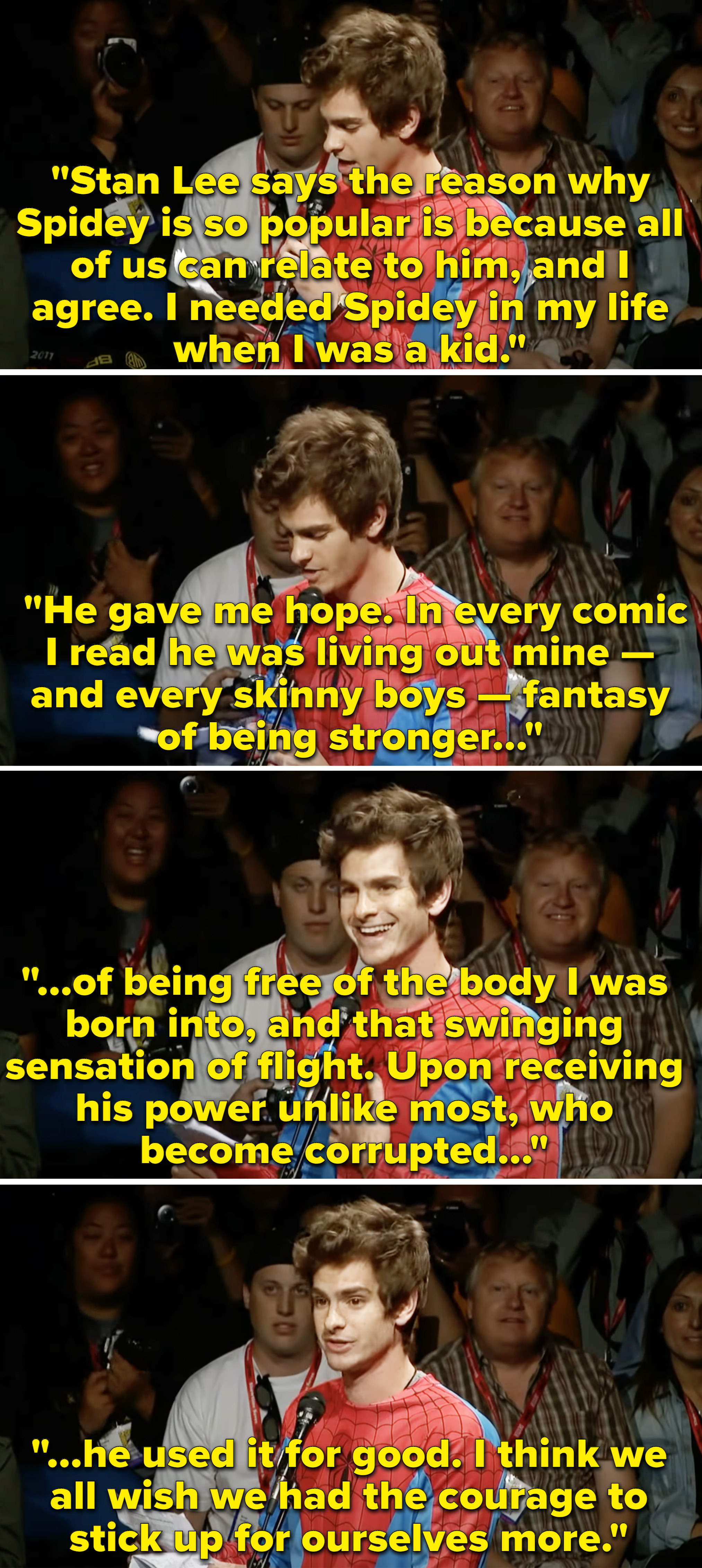 10.
When he talked about his favorite Halloween costume, which was a Spider-Man suit his mom made for him.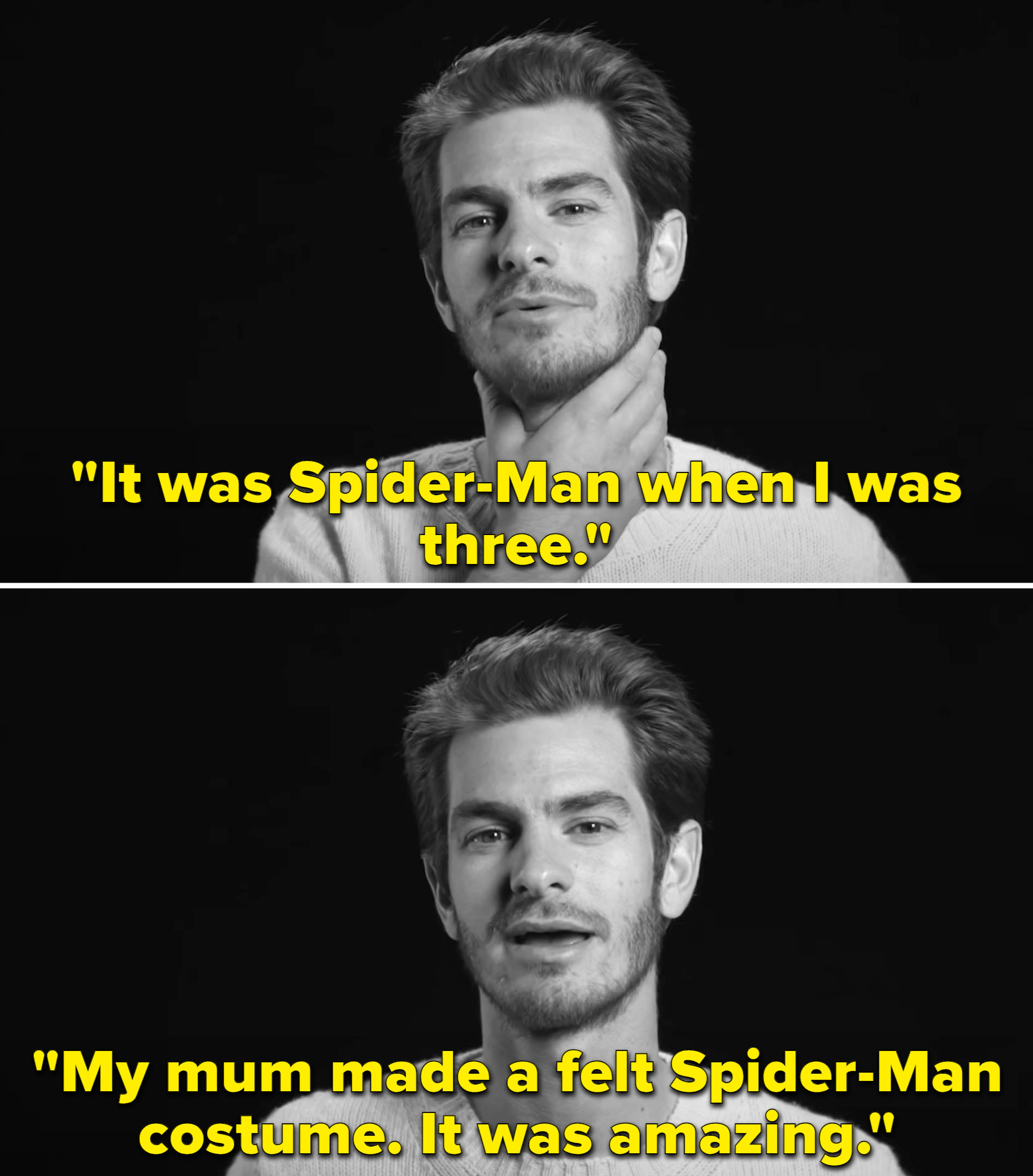 11.
When he talked about Emma Stone being cast as Gwen in The Amazing Spider-Man and described her as a "shot of espresso."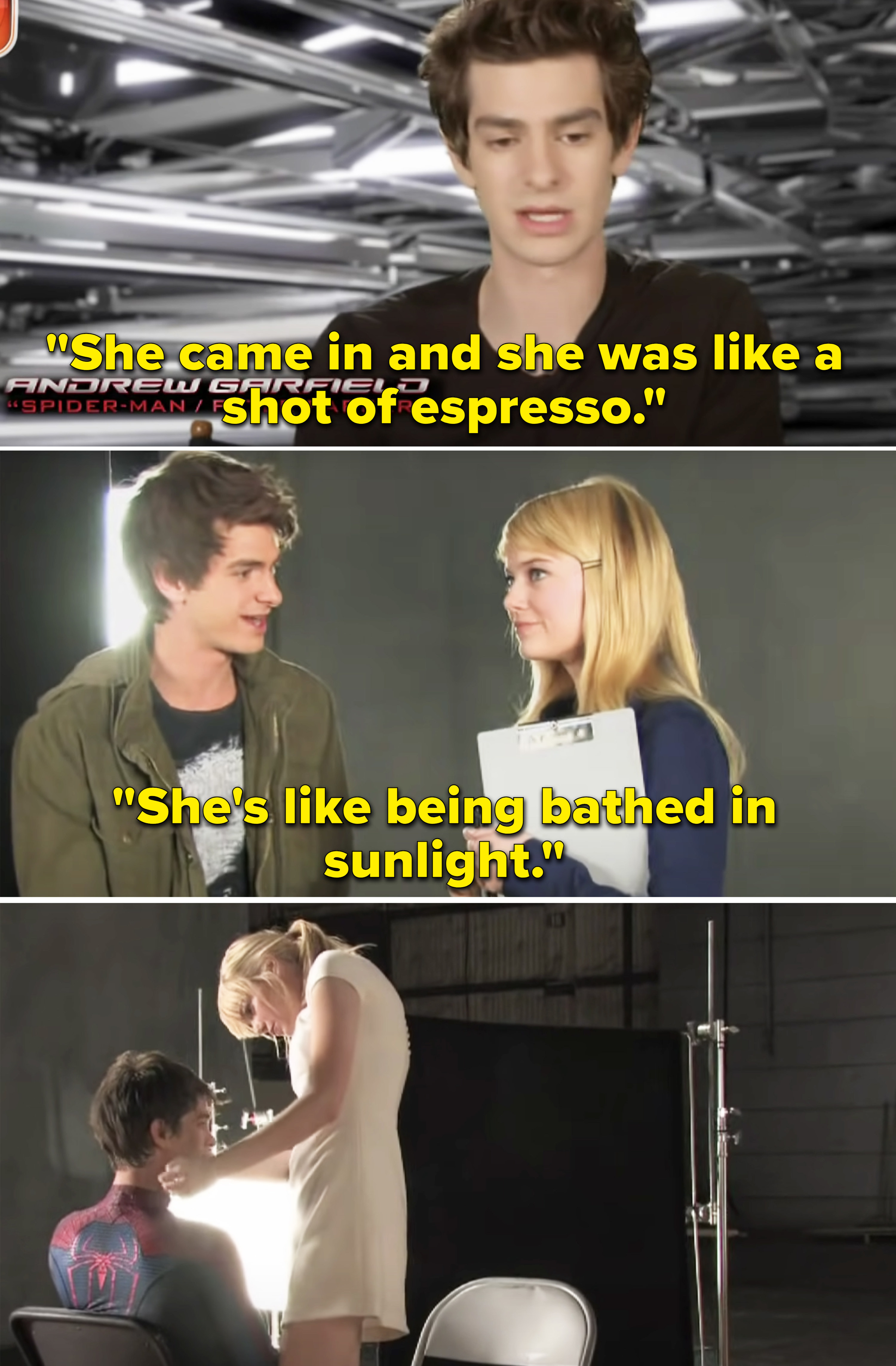 12.
When he read a bunch of thirst tweets about himself and simply could not handle the compliments, but also the violence.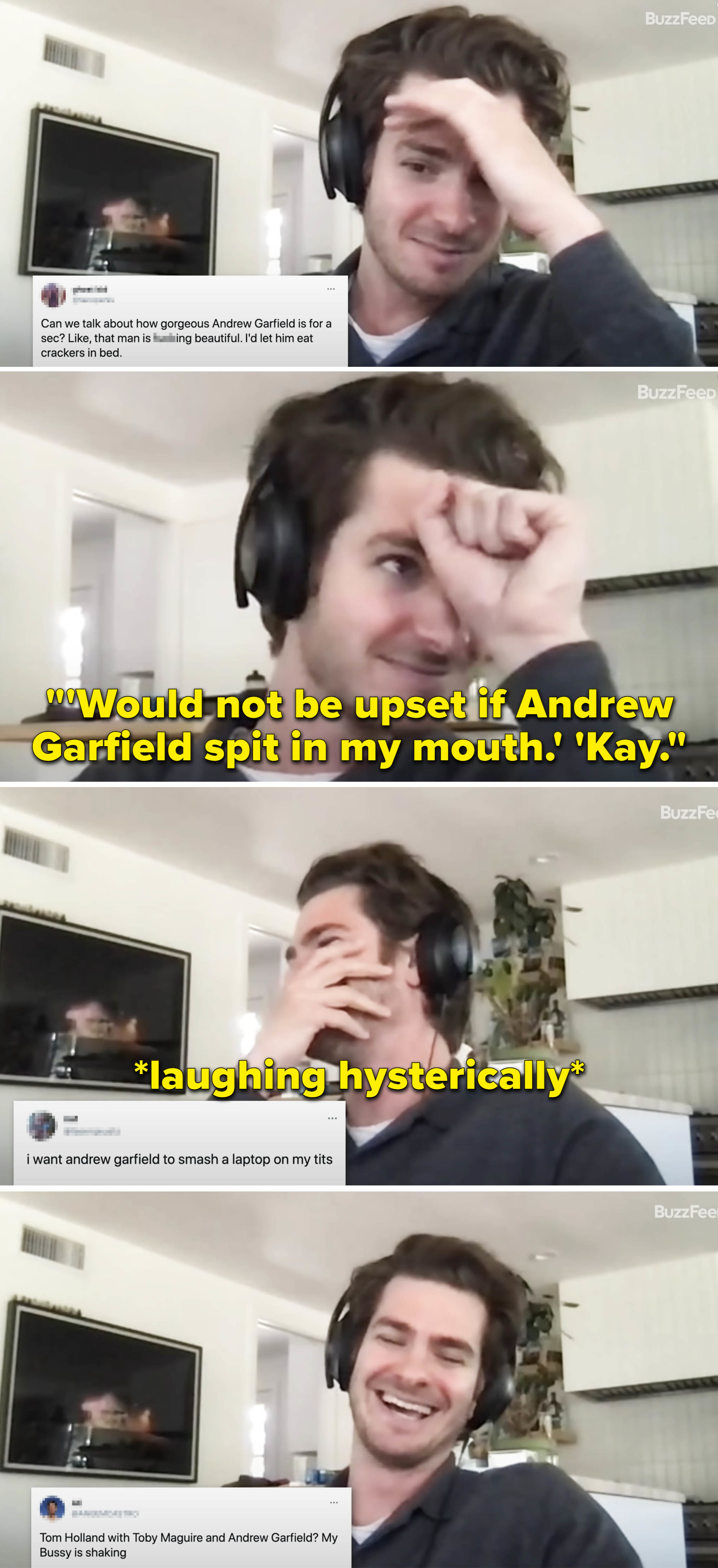 13.
And then, when he went on a philosophical tangent about where the word "sexy" had to come from and it was simply peak Andrew Garfield.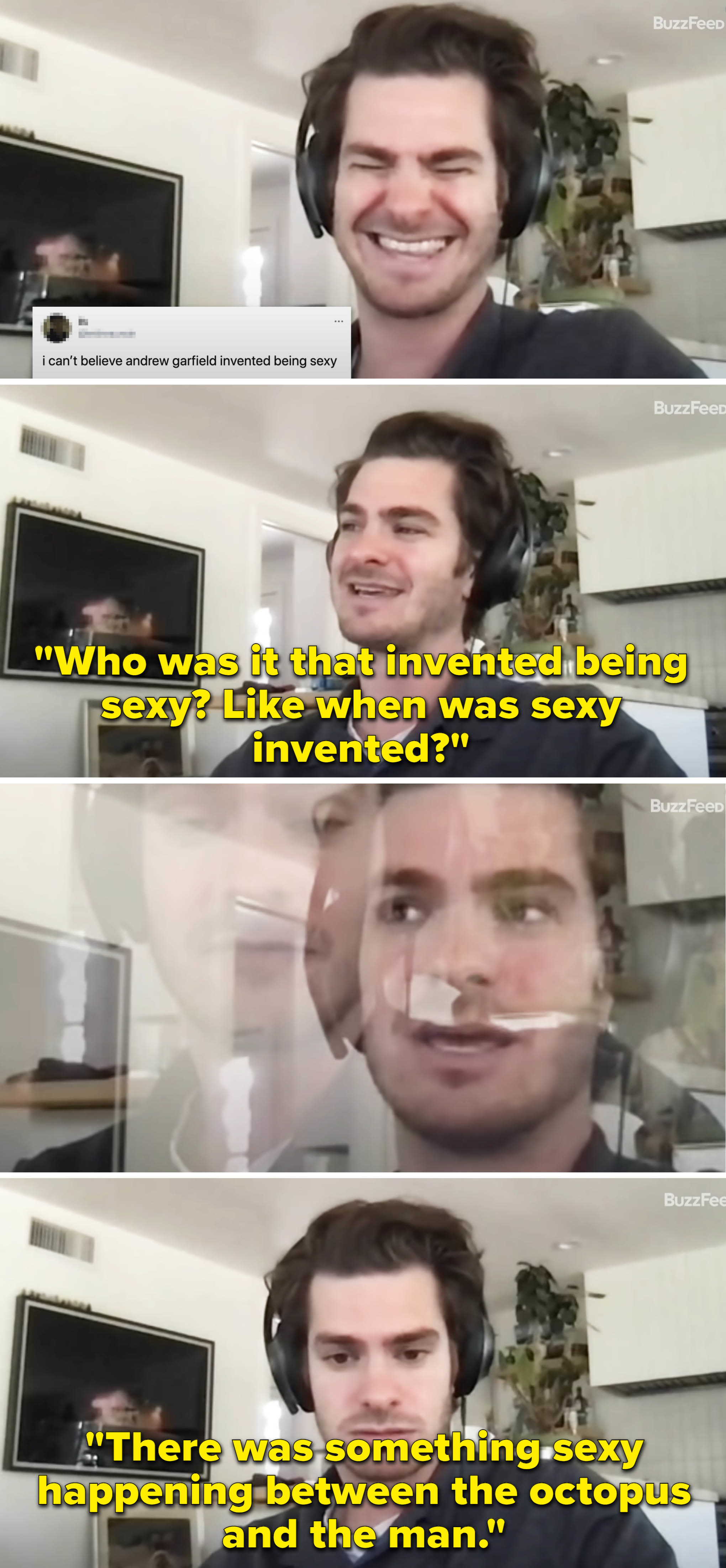 14.
When Andrew and Emma Stone used being spotted by paparazzi as a chance to point out the important organizations that deserve attention more than they do.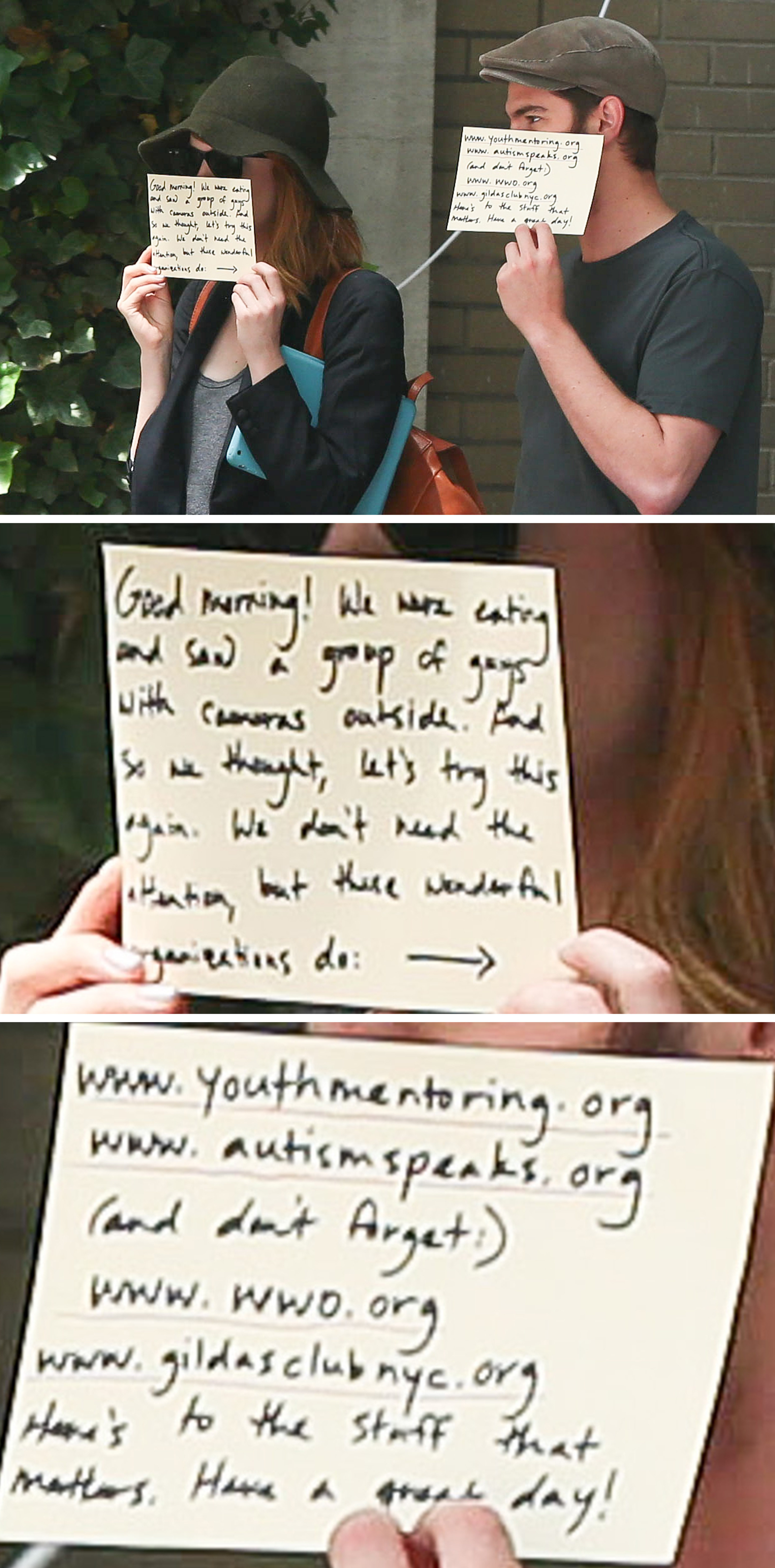 15.
When he said that his first job was at a Starbucks in London, and he hoped it would fulfill a John Hughes movie fantasy he had.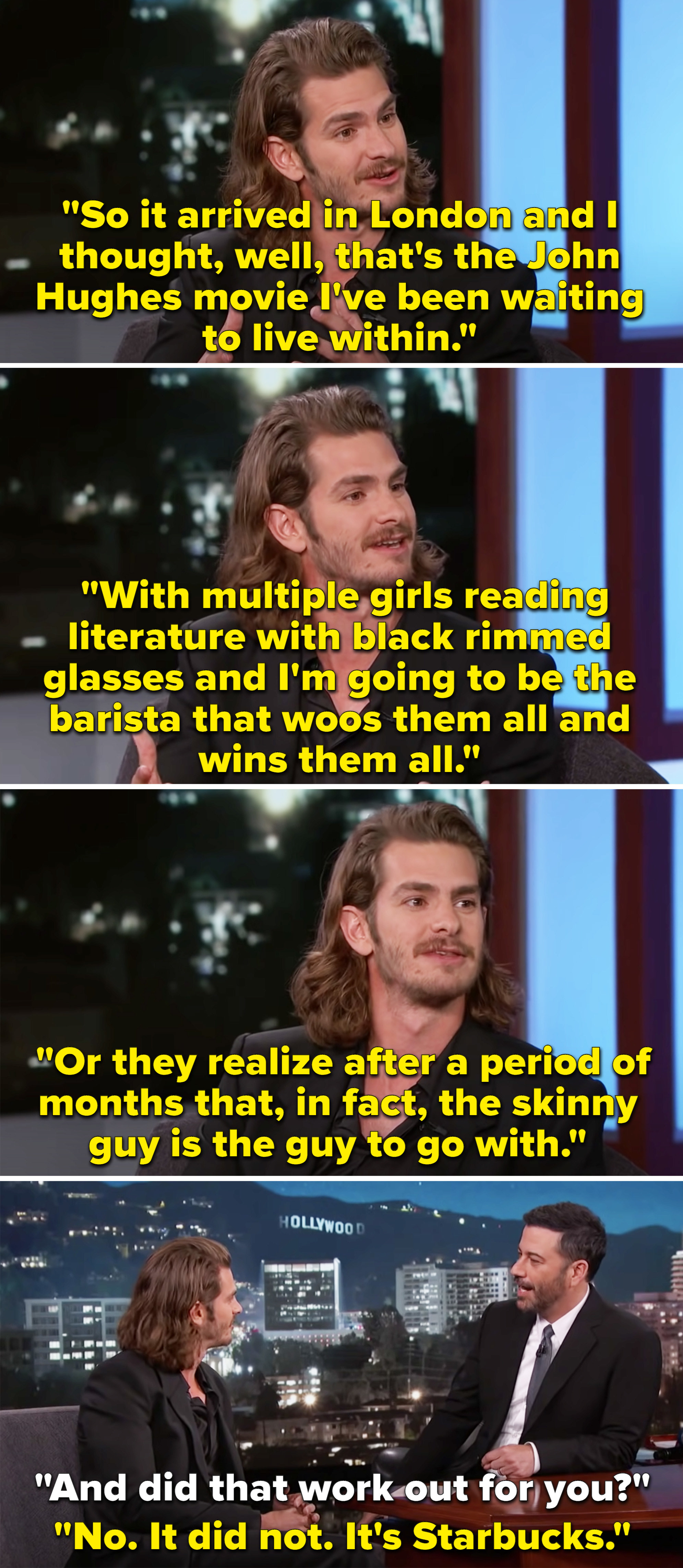 16.
When Andrew booked his first acting job in Hollywood and decided to celebrate by getting drunk, being invited to Prince's Golden Globes afterparty, and then puking in his bathroom.

17.
When Andrew and Emma Stone filmed a Spider-Man kiss on Saturday Night Live and it was simply hilarious.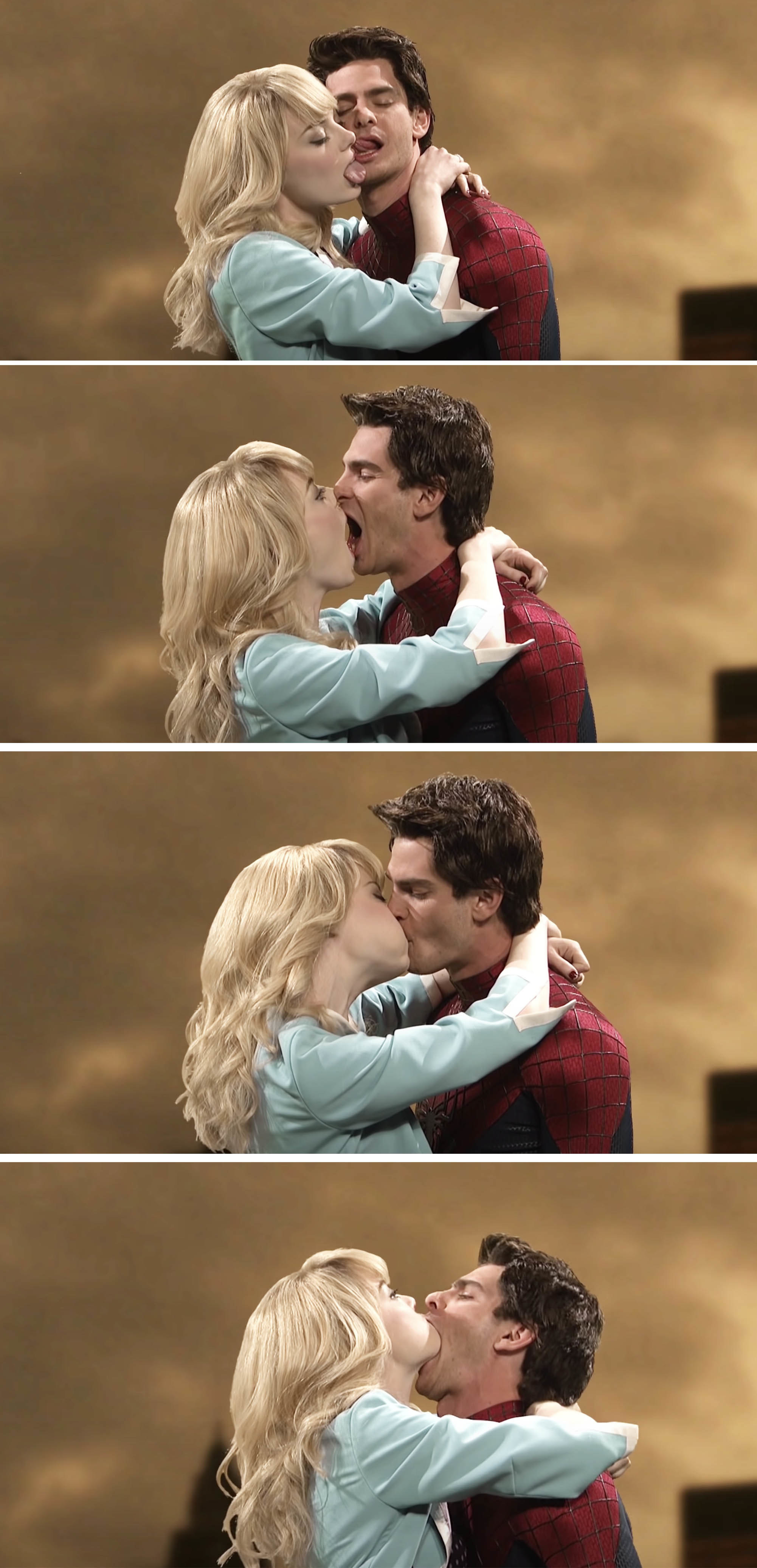 18.
When he revealed that he knows how everyone — literally everyone — has been fancasting him as a young Remus Lupin from Harry Potter for years, and he loves it.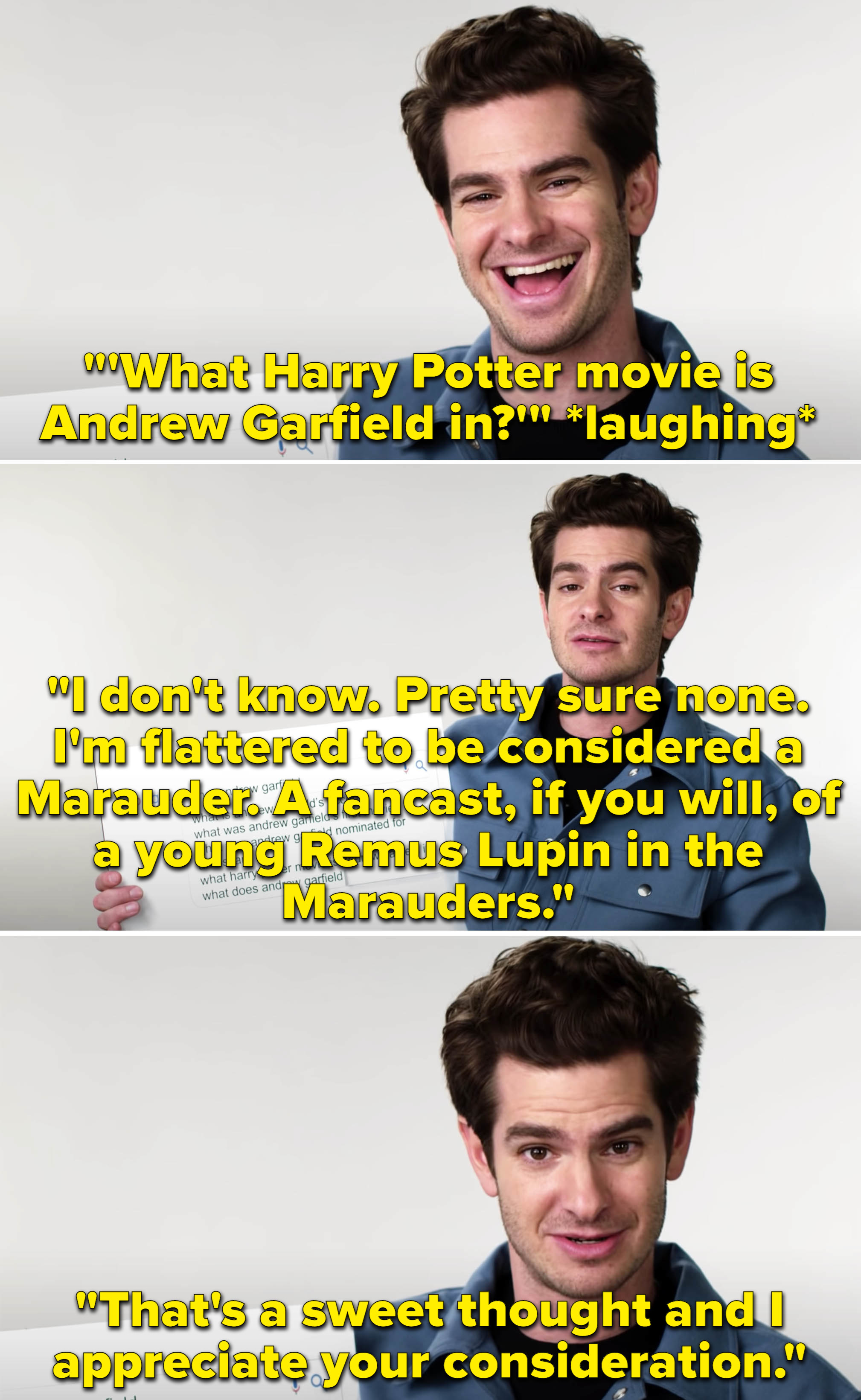 Just putting this side-by-side here, for scientific purposes.
19.
When he told the story of his first kiss, which involved going to a house party at 13-years-old and making out with several girls in one night before his mom showed up to pick him up.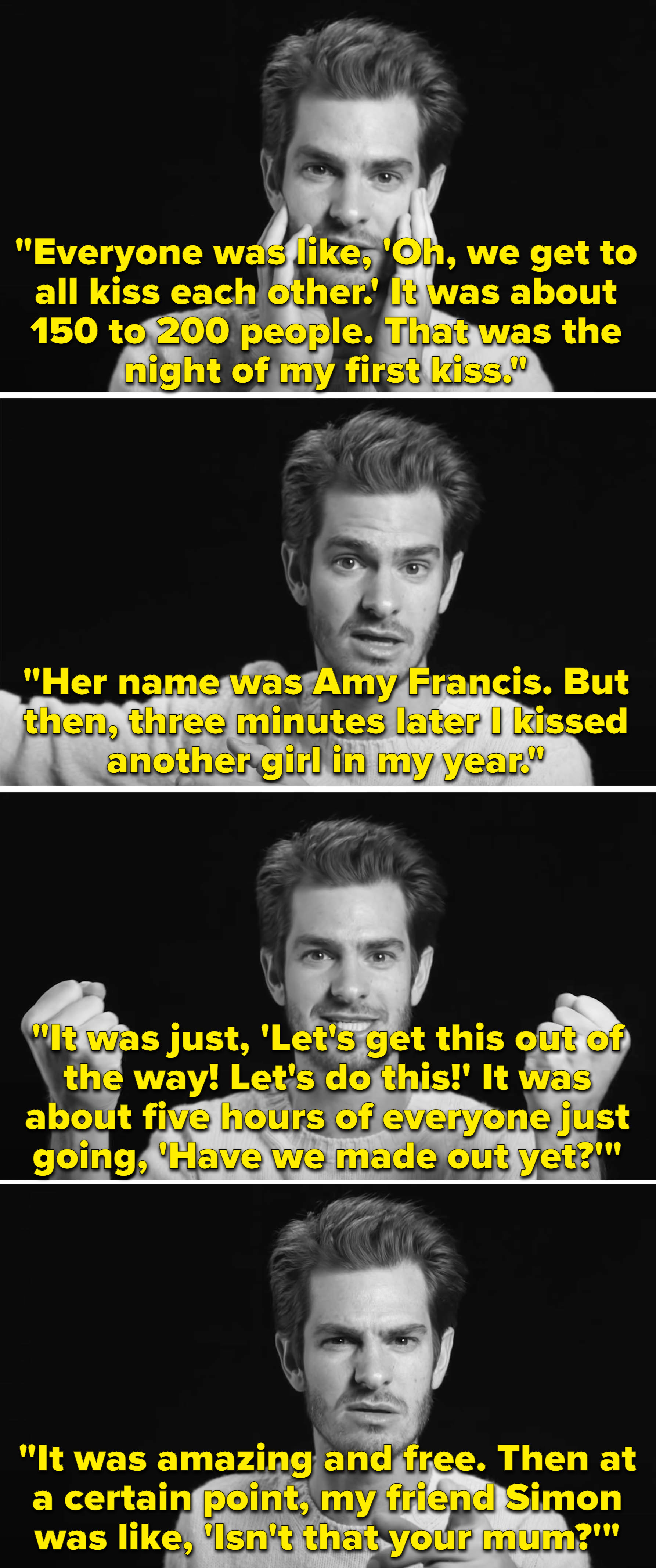 20.
When Emma Stone was trying to come up with a question on the spot to ask Andrew and he could not stop laughing.

21.
When Andrew found out he talked in his sleep, so he recorded himself and then played it for everyone while visiting The Late Late Show with James Corden.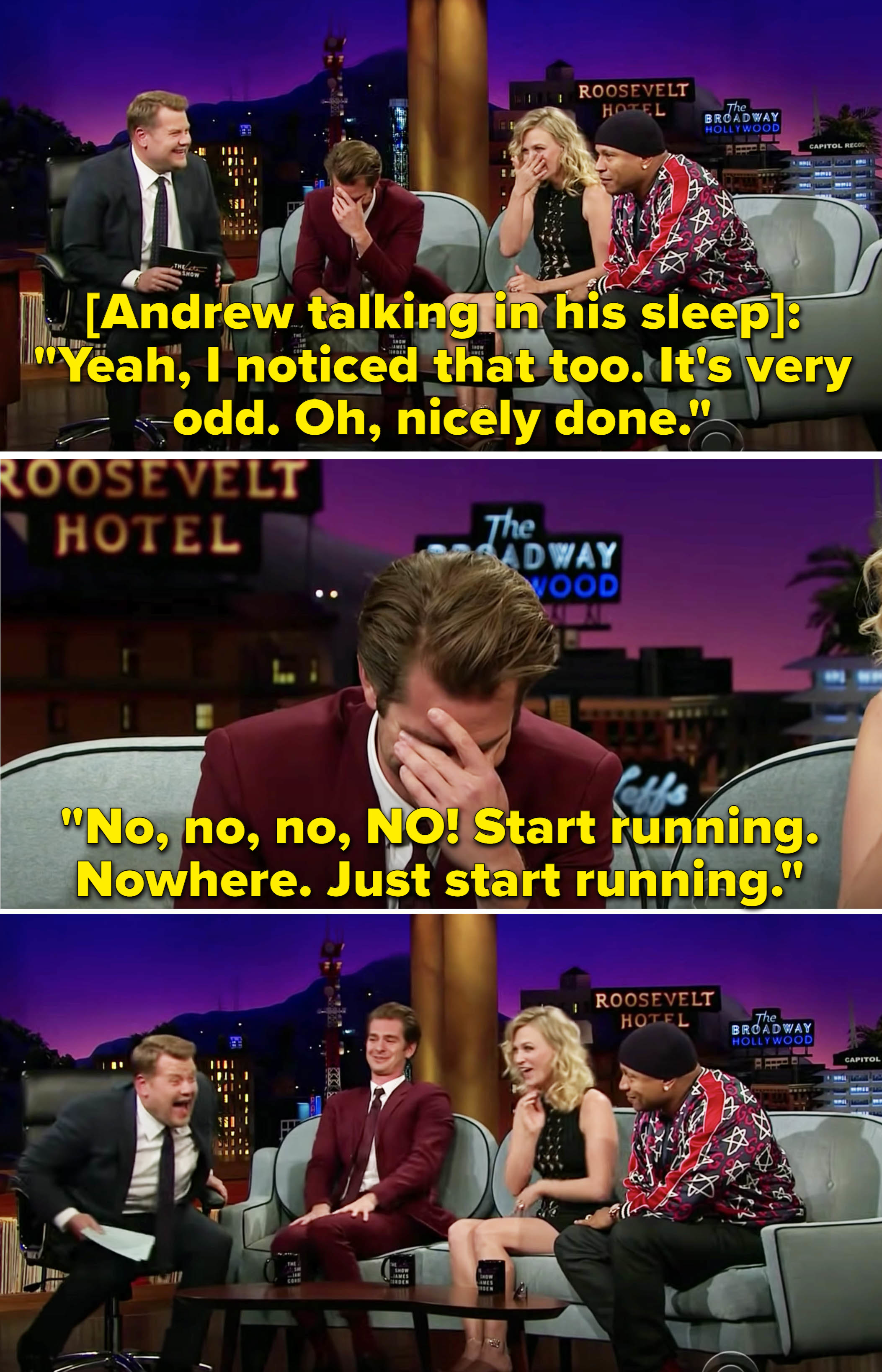 22.
When he crashed Emma Stone's Saturday Night Live monologue to tell Andy Samberg he's not related to Garfield the cat.
23.
When he adorably wore blue pipe-cleaner glasses while attending the Worldwide Orphans annual gala.
24.
When Andrew hyped up his older brother, who is a doctor and has been working tirelessly during the coronavirus pandemic.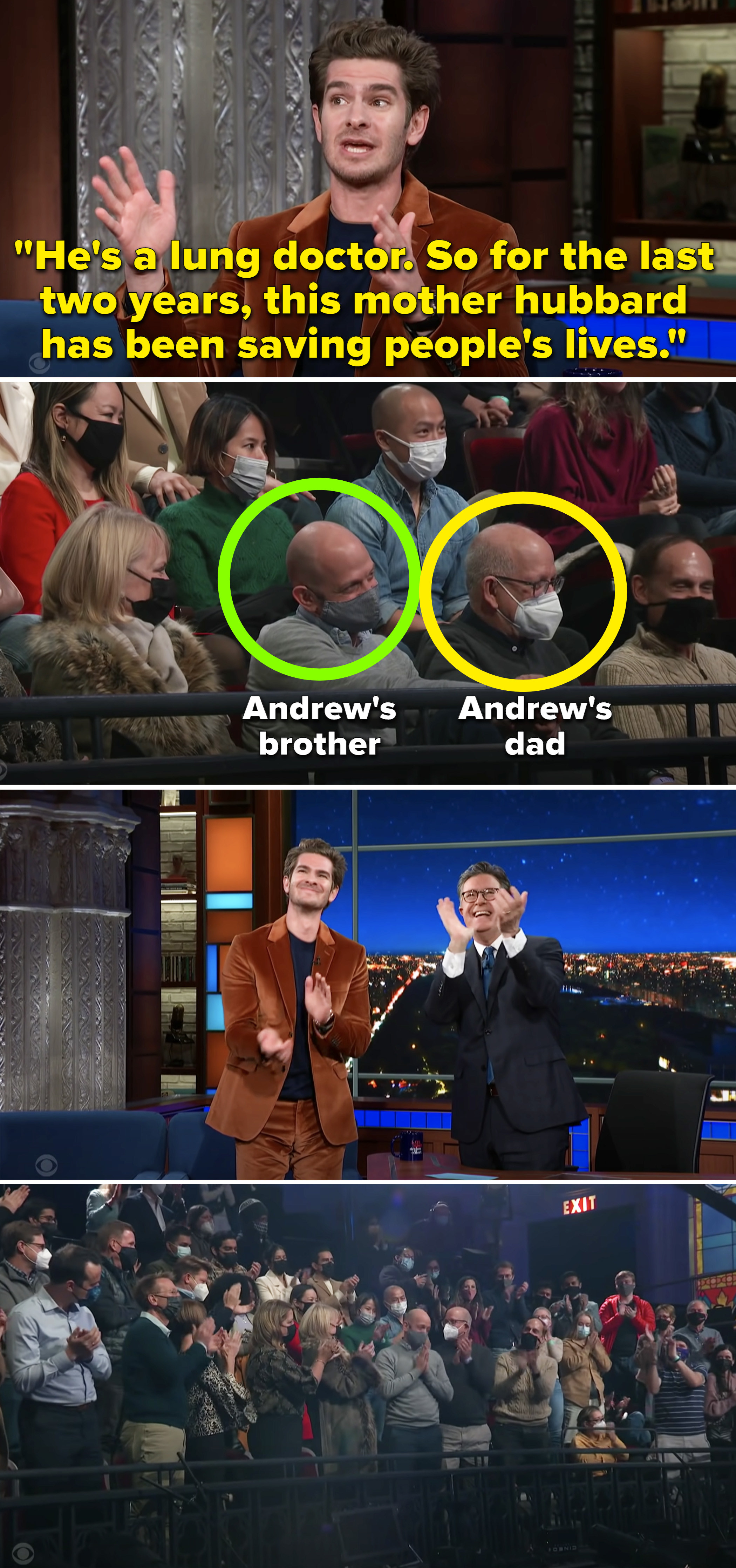 25.
When he shared this personal note after he was nominated for a SAG Award for his performance in Tick, Tick...Boom!
26.
When Andrew and Jamie Doran talked about when they first moved to Los Angeles and they hung out together alongside Eddie Redmayne and Robert Pattinson.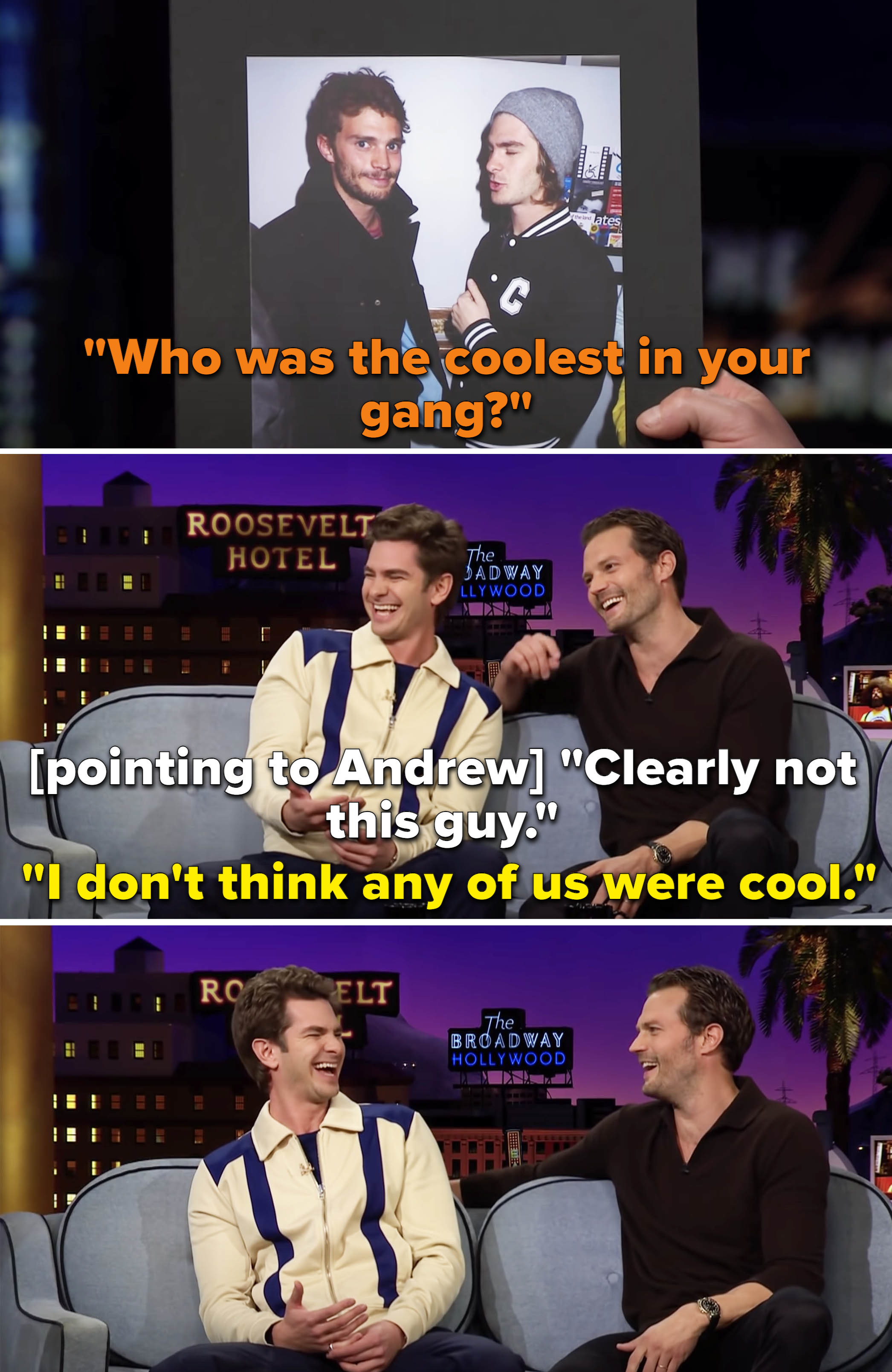 27.
And finally, when he did a backflip on The Ellen Show and Ellen DeGeneres donated $30,000 to breast cancer research because of it.