The planet is getting warmer, and we are the cause. In the last 100 years, average Earth temperatures have increased by almost 1 full degree Celsius (almost 2 degrees Fahrenheit).
This may not sound like a lot, but it is actually an alarming amount of change in a relatively small amount of time. Especially when we consider that two-thirds of the increase has happened in just the last 30 years. This means that the problem is just getting worse faster.
How does global warming happen?
In our atmosphere there are gases called greenhouse gases. They are called this because, like the glass of a greenhouse, they trap heat in the Earth's atmosphere and keep it there. Greenhouse gases include water vapor, carbon dioxide, methane, and nitrous oxide.
But ever since the Industrial Revolution, human beings have been burning fossil fuels for energy – which has led to a huge increase in the amount of greenhouse gases in the atmosphere. This means that more heat is being contained in the atmosphere than ever before.
What are these fossil fuels we are supposedly burning?
Fossil fuels include coal, petroleum, and natural gas, all of which we use for energy. They are created from the organic remains of plants and animals that lived millions of years ago. When power plants burn them, they can create the energy that is used for cars, electricity, heating and air conditioning, etc. But a lot of greenhouse gases also get released into the air – where they stay.
Plants typically help this problem by absorbing carbon dioxide. But we're cutting those down too!
All of this excess carbon dioxide (and other greenhouse gases) in the atmosphere is causing significant climate change for the planet – climate change that is only going to get worse as time goes on.
What are the effects of global warming?
Global warming has many negative effects, including:
1. Higher temperatures. Scientists estimate that by the end of the century, the average temperature of the planet will be 3 to 9 degrees higher than it normally is. This means hotter summers and shorter winters.
2. More severe weather. Global warming means more droughts and heat waves in drier regions. But it also means more severe rainfall and more intense hurricanes in other regions, since warm air can hold more water. Wildfires will also increase and get worse.
3. Rising sea levels. As glaciers melt, sea levels will rise between 18-59 cm by the end of the century, and cause an increase in flooding in coastal areas. Certain low-level areas currently inhabited by humans might end up completely submerged in water.
4. Food shortages. As the climate changes, it will become more and more difficult to produce certain crops, like wheat and corn. This is especially problematic for developing countries.
5. More insects. Certain areas, including cities and farms, are going to face an increase in insects like mosquitoes – and with them, all of the diseases that mosquitoes spread.
6. Extinction. Many species are not going to be able to survive the climate change. These include favorites like butterflies, elephants, tigers, penguins, polar bears, rhinos, orangutans, koala bears, and more.
But winters have been so cold!
One might argue that the brutally cold winter we just experienced is proof AGAINST global warming. But scientists actually think that global warming causes that too!
Scientists believe that the icy cold wind that usually circles the North Pole, known as the polar vortex, is being released from that tight circle by global warming. This freezing air is moving south and causing horribly cold winters for North America and Europe.
Clearly, human activity is causing a lot of damage to the planet.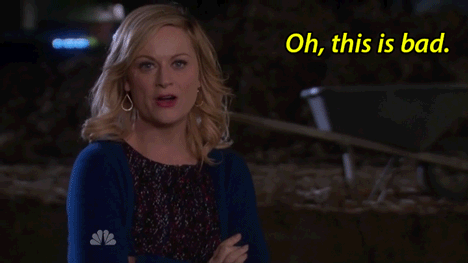 We've made the planet warmer. Can we make it stop?
The best thing we can do, as individuals, is burn fewer fossil fuels. Here are some of the USA's Environmental Protection Agency's suggestions:
1. Use energy-efficient light bulbs and appliances. Certain companies (such as ENERGY STAR) make products that reduce greenhouse gas emissions and actually last longer, saving you money on your energy bills.
2. Recycle. By doing this, you can save energy that would be used for manufacturing new goods as well as disposing of the old ones.
3. Think about energy when driving. When picking out a car, go for the vehicle that uses less (or no) fuel. If you already have a car, keep up with your maintenance of it to conserve energy, practice carpooling, and use renewable fuels like E85 and biodiesel when possible.
4. Be generally aware of how much energy you are consuming. Don't be the guy who leaves his air conditioning on all day long while at work. A little bit of effort can go a long way in protecting the environment.
5. On a larger scale…we can look into other sources of energy, like wind, solar, or nuclear. However, investing in these options would take a lot of time, effort, and money that people need to be willing to spend.
The most important thing to do is be aware of what's happening. If enough people change their habits, we may be able to at least slow the problem down.
This post was created by a member of BuzzFeed Community, where anyone can post awesome lists and creations.
Learn more
or
post your buzz!