With the 2016 national election coming quickly, it is important that the LGBT+ community nominates someone who will fight for LGBT+ rights. Unfortunately, there are few candidates who have made LGBT+ issues a part of their platform. Despite the fact that 37% of Republicans nationwide think same-sex marriage should be legal, none of the Republican candidates are for LGBT+ rights.
Donald Trump isn't showing support
Donald Trump said that he would 'strongly consider' overturning the decision by the Supreme Court on same-sex marriage.
Ted Cruz isn't either (but you probably knew that already)
Ted Cruz said that the day gay marriage was legalized countrywide was "the darkest 24 hours in our nation's history"
Marco Rubio and Ben Carson aren't on board either...
Marco Rubio said that he would accept with the ruling, but he did not agree with it, and Ben Carson "strongly" disagreed with the ruling
In short, none of the Republicans are in support of the LGBT+ community
The Republican Party's platform states that "all Americans should be treated with respect and dignity," but that "traditional marriage is best for children." The Republican Party says that this claim is backed up with studies, but I could only find studies that said that the children of gay couples were just as well off as those of straight ones. Clearly no one who is running for President for the Republican Party will be a champion for the LGBT+ community, and many, if elected, will try to undo the work done by the Obama administration. Some are even threatening to amend the constitution to 'defend marriage,' and allow individual states to outlaw same-sex marriage. Although some of these candidates may just be saying these things to appeal to many Republicans who do not want same-sex marriage legalized, the fact that they are even saying these things is appalling. It doesn't make sense for LGBT+ individuals to vote for someone who doesn't support them.
That leaves us Bernie Sanders and Hillary Clinton
Although it seems like there are hundreds of people running for President at the moment, there are only two mainstream candidates who have made an effort to support LGBT+ rights. Bernie Sanders and Hillary Clinton are both Democrats, so it makes sense that they would support LGBT+ rights, as on the Democratic Party's 2012 platform website included supporting the idea that no one should be discriminated against for their sexual orientation or gender identity. Although many things have changed in the last four years, it makes sense that the Democratic Party would still support these rights.
Right now, their stances on LGBT+ issues are hard to tell apart
Right now, both Sanders and Clinton's ideas for the future of the LGBT+ community seem to be extremely similar. Both want to pass the Equality Act, which would amend the Civil Rights Act of 1964 so that people cannot be discriminated against because of their sexuality, gender identity, or sex. Sanders and Clinton also support the Every Child Deserves a Family Act. If passed, this bill would prevent adoption agencies who are supported by the government from discriminating against people based on their sexual orientation, gender identity, and marital status. This bill also would not allow adoption agencies to discriminate against the children based on their sexual orientation or gender identity. These two bills are just a small sample of what Hillary and Bernie have in common. Hillary's website has many more words about this issue, and she even has a whole fact sheet about what she will do for the LGBT+ community if elected, but Bernie's website says basically the same things, but in fewer words. From just skimming through the candidates' websites, one might think that Hillary is a better choice for the LGBT+ community just because of the sheer amount of content that she has on the issues, but based on some things she has said and done in the past she might not be the best choice when compared to Bernie Sanders, someone who has consistently supported the rights of LGBT+ people since the beginning of his political career. People from the LGBT+ community and their supporters should vote for Bernie Sanders in the upcoming primaries and caucuses.
Once, Obama was flip-floppy on the whole same-sex marriage thing
You might remember that Obama 'changed his mind' on LGBT+ rights. In 1996 when he ran for State Senate, he said that he was in favor of same-sex marriage, but when he ran for president in 2008, he said that he was only for civil unions (Miller, 2015). David Axelrod, one of Obama's top aides, wrote in his book that Obama always supported gay marriage, but because of the political climate at the time, he opposed it.
Hillary Clinton has also 'changed her mind' on gay marriage, but she has said and written some horrible things, and no one will deny that she was against it before around 2013.
It's definitely okay for her to change her mind on this issue- I for one am very glad that she has, but who can say if she will change her mind again? What if the pre-2013 Hillary comes back, and she becomes a different person from the one we see right now? What if the only reason that she supports LGBT+ rights is just so that she can win votes? She could be doing the opposite of what Obama did in 2008 - hiding her disapproval of LGBT+ rights. Let's take an adventure into the past of Hillary Clinton and see how she felt about LGBT+ rights before 2013.
Hillary Clinton has tried to hide her anti-LGBT+ past
during one of the Democratic debates, Anderson Cooper pointed out her past opposition to same-sex marriage, and asked her if she would "say anything to get elected." She said that she has been "very consistent," and throughout her life she had fought for "the same values and principles" throughout her career. She never says what those values are, but from various video clips and documents, it's apparent that they don't include LGBT+ rights.
NY- 2002
C-SPAN - 2004
Her Email- 2011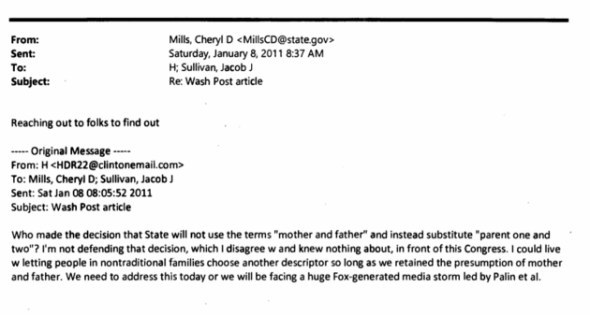 NPR- 2014
You might be thinking- what about all of the things that Hillary did as Secretary of State? Even though she has done quite a few things for the LGBT+ community, based on the things she's said can we trust her to be the champion of LGBT+ rights that is needed?
While it is clear that Hillary Clinton hasn't been supportive of the LGBT+ community until recently, Bernie Sanders has supported gay rights for many years.
June 1983

Bernie Sanders has been a supporter of LGBT+ policies for more than 30 years
While I could only find a few votes of Hillary's on LGBT+ related bills, I was able to find a plethora of times that Bernie Sanders voted in support of the LGBT+ community. He voted against Don't Ask, Don't Tell in 1993, the Defense of Marriage Act (DOMA) in 1996, voted for a HIV/AIDS funding amendment in 2000, and in 2006 he voted against the Same-Sex Marriage Resolution. Many of these votes prevented the definition of marriage being written into the constitution as between a man and a woman. He also voted to against the Adoption Restriction Amendment in 1999, which would have prevented people unrelated by blood or marriage from adopting a child together. He co-sponsored the Employment Non-Discrimination of 2013, which would prevent employers from discriminating against employees on the basis of their sexual orientation or gender identity.
He only seems to have had one potential moment of weakness...
The Homosexuality Education Amendment was introduced to the House in 1994. This amendment to the Hancock amendment would "prevent funds authorized in the bill for being used to carry out a program or activity that has either the purpose or effect of encouraging or supporting homosexuality." The full text of this bill seems to have disappeared from record, as even the Library of Congress does not have the full text, only a description. Bernie must have had some reason for voting for this bill- and it probably had nothing to do with being against LGBT+ people, as even Barney Frank, an openly gay politician, voted for this amendment. I reached out to the Bernie Sanders campaign about this vote, but I have not yet received a response.
It's up for you to decide now who you'll vote for, but I for the sake of the entire LGBT+ community I hope that you will choose Bernie Sanders.
For more information about this, here are some articles that you might find interesting...