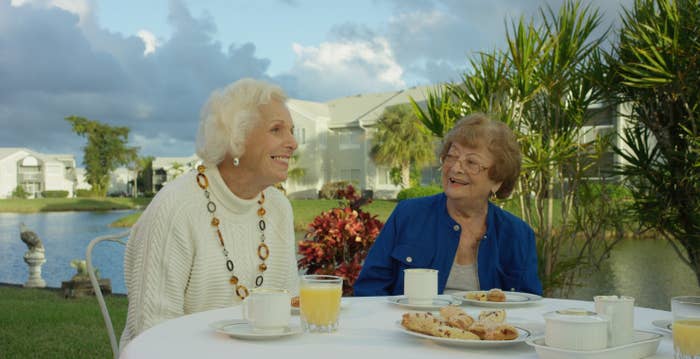 Memories
"We talked about the shows, show business, memories!"
Having similar interests and making lasting memories is an important factor to continue friendships.
Staying in Touch
"We see each other once or twice a week"
At 101, Joane was still driving and picking up Louise to go out to dinners or to see movies.
Drinking
"She has a bloody mary, or a vodka, straight!"
Alcohol is the best social lubricant. While it may not be right for everyone, it seems that a little glass of alcohol may help your friendship thrive. Better conversation, we're sure!
Love
"She is what keeps me going"
At 101, Joane attributed having a friend as close as Louise as one of the main reasons she wants to stay alive.
Respect
"Please bring Louise in"
While it seems the initial plan was to only speak to Joane, she would not allow the lteam to leave without also speaking to Louise. And I'm glad she did. You cannot know Joane without also knowing Louise. After all. They are family.
Having a good friend will not only keep life interesting, but may also be a key factor in living a long and healthy life. Do you have a friend that you think you'll spend the rest of your life with?
If you'd like to hear more wisdom from Joane and Louise, the on-going preservation, Centenarians, is streaming now at www.100.film