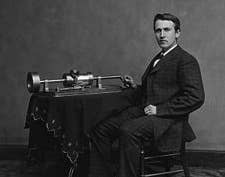 iTunes is coughing up blood and vinyl's back with a vengeance, like Betty White. And now cassette tapes are on their way back, as evidenced by this documentary and this Noisey article and the fact that half the people you know have an iPhone disguised as one.
Obsolete forms of music-listening are on the up-and-up again. It might be our inability to let go of the past. It might be that throwback is considered to be "hep." Or it might be that spinning a vinyl record on a turntable and rocking out to a cassette tape on a shoulder-blaster just looks cooler and sounds better than playing an MP3 off of your Compaq Presario 2100 laptop's speakers. Yeah, it's definitely that.
Anyway, it got me thinking about which other forms of archaic musical devices deserve their own Betty-White-style comeback. These are the ones that are them.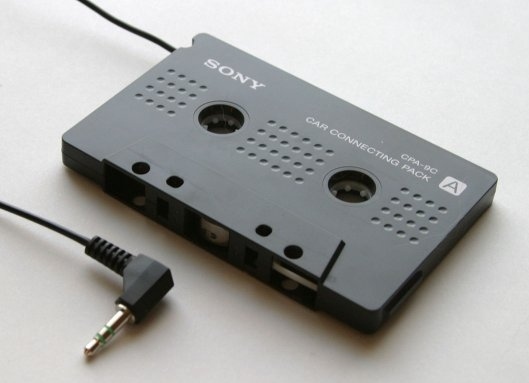 I mean, come on. What is this thing? How the hell does this thing work?! It's like someone ripped the wire out of a pair of headphones, then bit off the edge of a tape and shoved the wire down the hole. You plug it into your Discman or whatever, and then what? The tape sucks on the wire, siphoning the music out of your compact disc player? I can wrap my head around String Theory pretty well, but trying to figure out how this thing works gives me a nosebleed.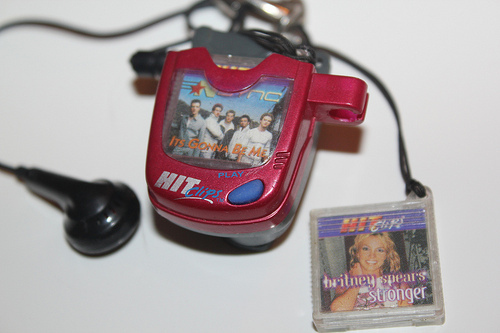 Yeah, these existed. According to HitClips' Wikipedia page, which also exists, HitClips "plays ultra-low-fi stereo one minute clips of pop songs." ONE MINUTE CLIPS! You didn't even get the whole song! Each clip came on a tiny GameBoy cartridge that got shrunk in Rick Moranis' attic and the headphones were about three inches long so you had to HOLD THE DEVICE NEXT TO YOUR EAR, or just let it dangle by the earbud. After all, you don't care about being embarrassed. You've already chosen to listen to HitClips.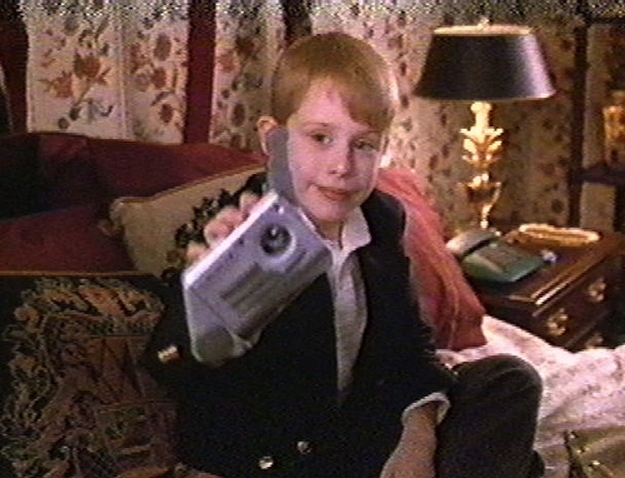 The Talkboy Tape Recorder only existed as a plot device in Home Alone 2: Lost in New York (amazing film). But when kids saw the movie and thought it was real, there was a national outcry for them, like blue jeans in 1960s Soviet Russia. This thing was sweet. You could record your voice and slow it down and speed it up and fool the entire staff of a hotel! You could also listen to "Rockin' Around the Christmas Tree" by Brenda Lee on it.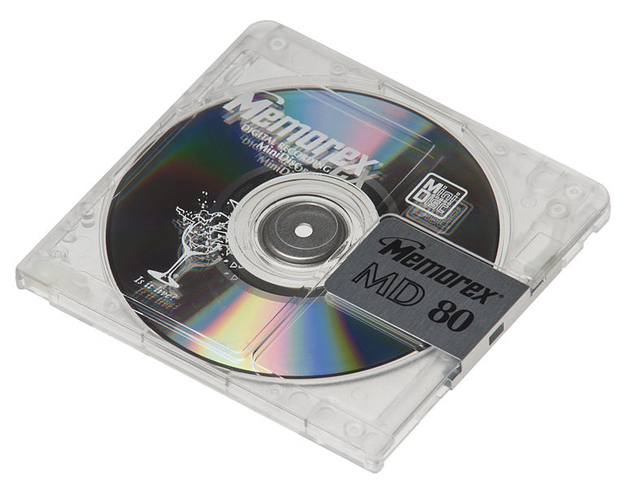 I don't know. It was smaller than a CD, and it had a plastic floppy-disc case around it for, like, durability? You could sort of fit the player in your pocket if you didn't mind looking like you were toting a tape-measure or a really frozen Klondike Bar. These started popping up around the same time as MP3s and I guess the point was to make mixes, with one disc holding a whopping 80 minutes of music. People who bought these probably also have a laserdisc player.