Meet Tank. He is the 2015 Most Beautiful Bulldog at Drake University - a contest which is held during the Drake Relays. Since it is a trademarked event, that officially makes him the most beautiful bulldog in the world.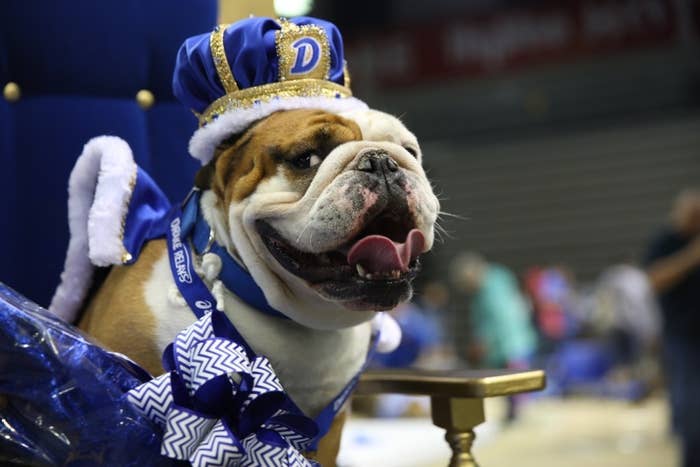 Tank had to beat out 49 other bulldogs to win the crown. Including this lounging love bug, Linus. She didn't go home with the crown, but she DID win Best Dressed!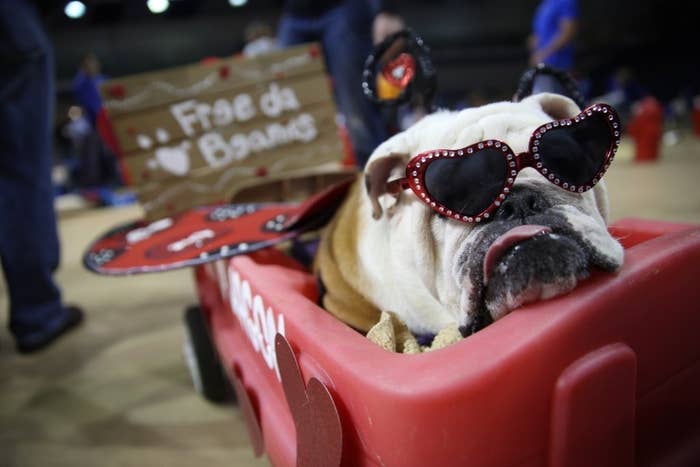 Billy had to navigate the murky waters of competition to win the best Family Theme award.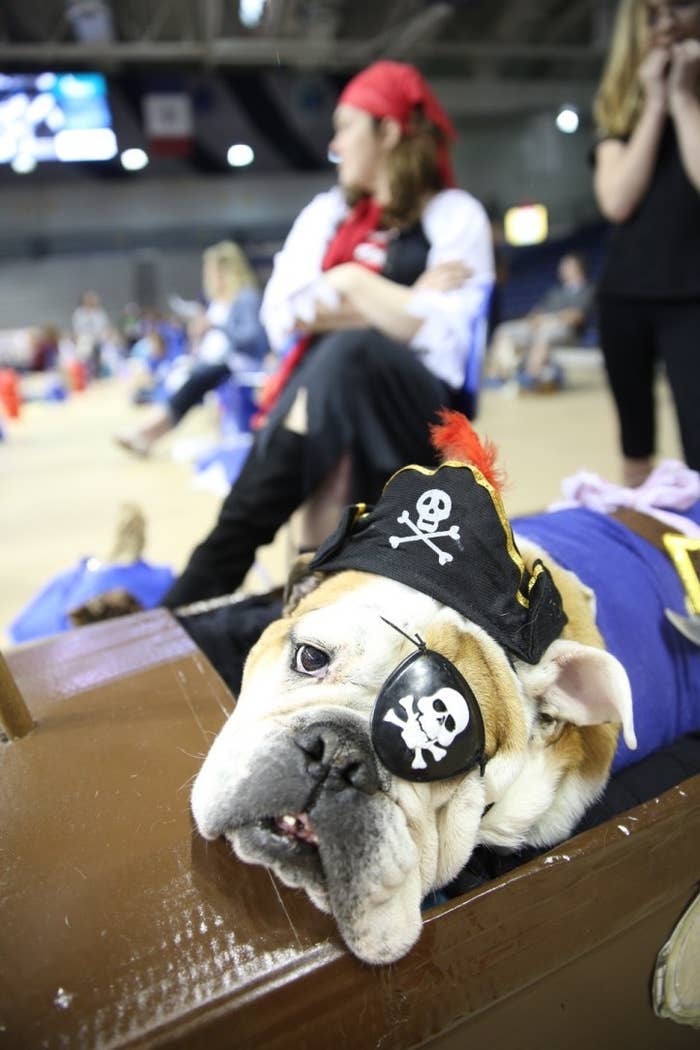 This bulldog drooled everywhere - but TOTALLY REDEEMED himself with this retro powder blue tux.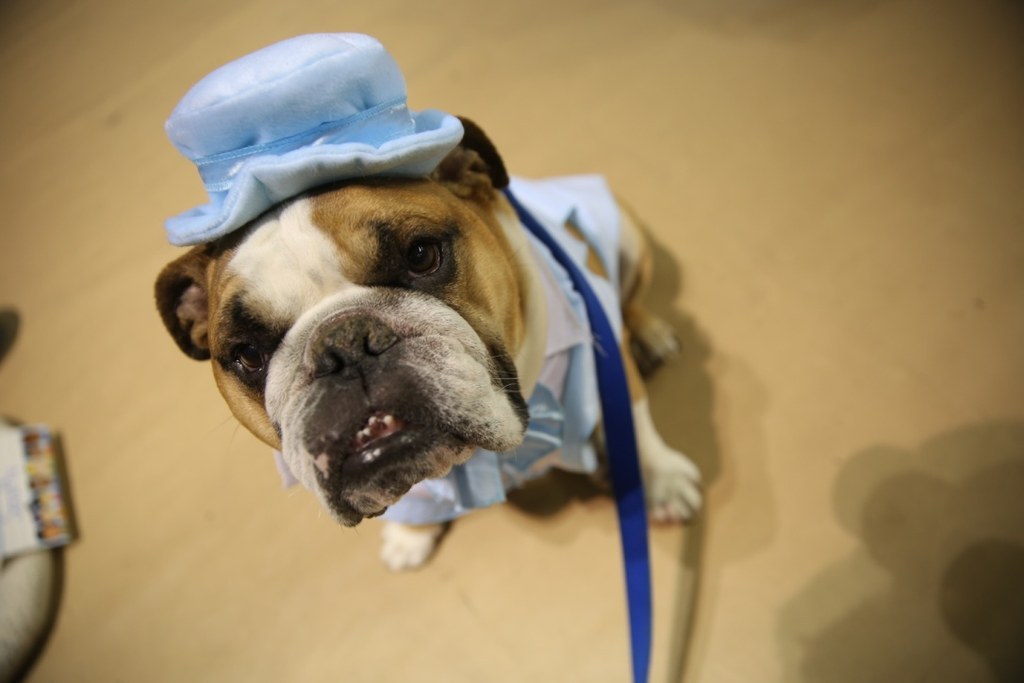 Speaking of drool....
This contestant was diving head first into fun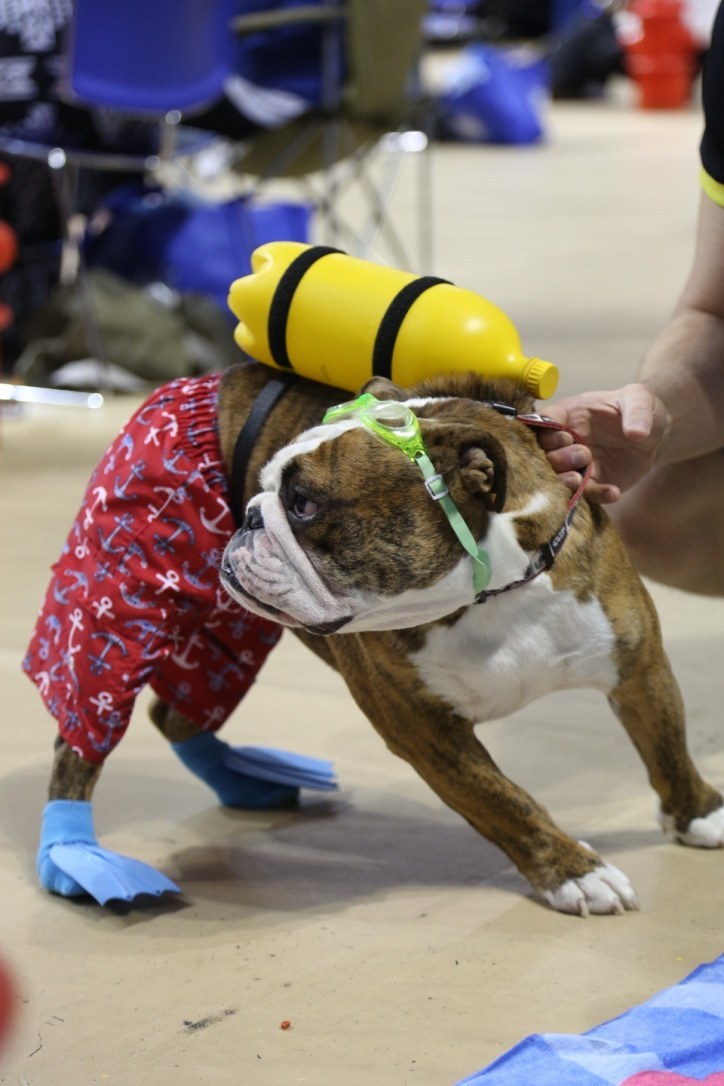 Maisie was the baby at the contest. She was a bit shy at first.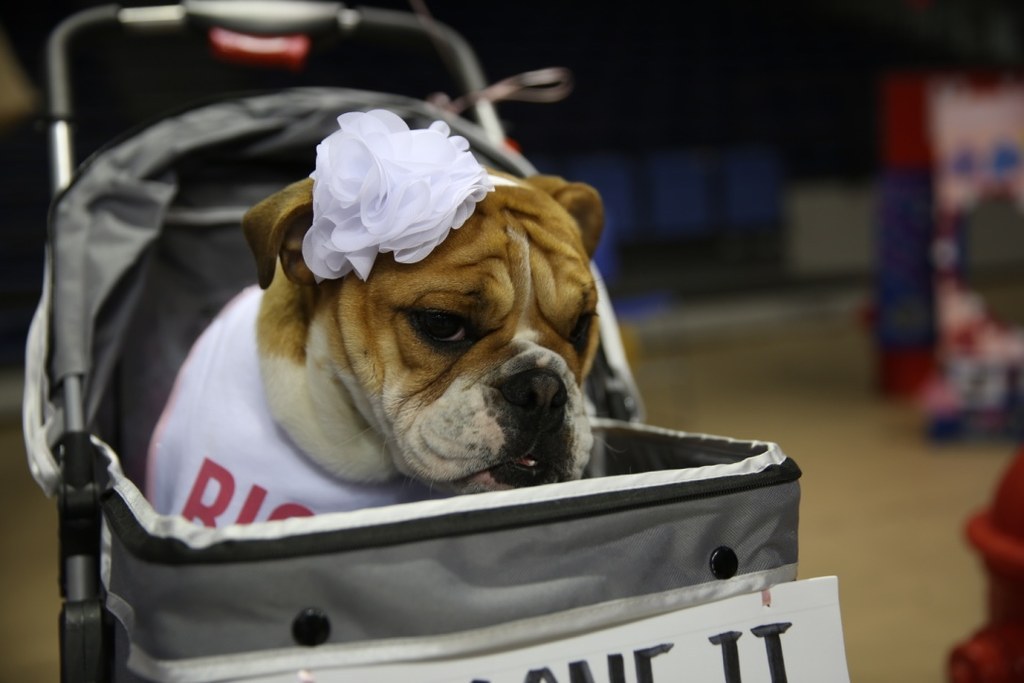 Pudge, who won the Rescue Dog Recognition award, was too tired for interviews.
Captain America, played by Pickles, wore his mighty shield proudly
Over 1,300 attended the contest at the Knapp Center, while over 200 watched via live stream.
Beauty is such hard work...
But worth the taste of victory.