1.
When you need a full life overhaul, visit Ananda Spa.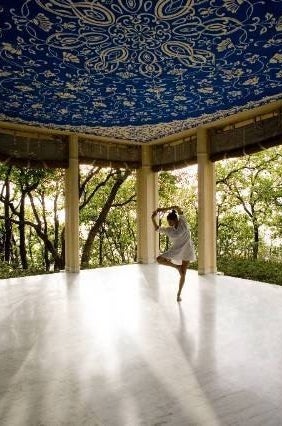 Ananda is a luxury spa located in a palace, at the foothills of the Himalayas. It offers spectacular views along with traditional Indian wellness regimes of Ayurveda, yoga and Vedanta. Book here.
2.
Beach bums, please direct yourself towards the Sereno Spa.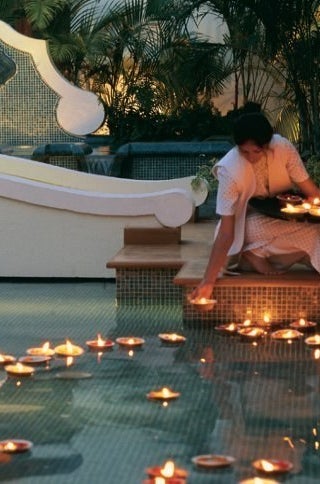 The spa at the Park Hyatt in Goa is the perfect place for sun, sand, and spa. Book here.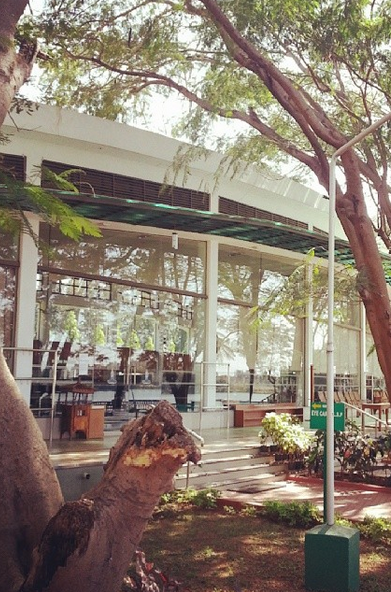 Jindal Naturecare Institute is actually a charitable hospital that treats a plethora of diseases. The regime is quite strict but ensures a full and proper detox. Book here.
4.
If you want the royal treatment on a boat, Jiva Spa is made for you.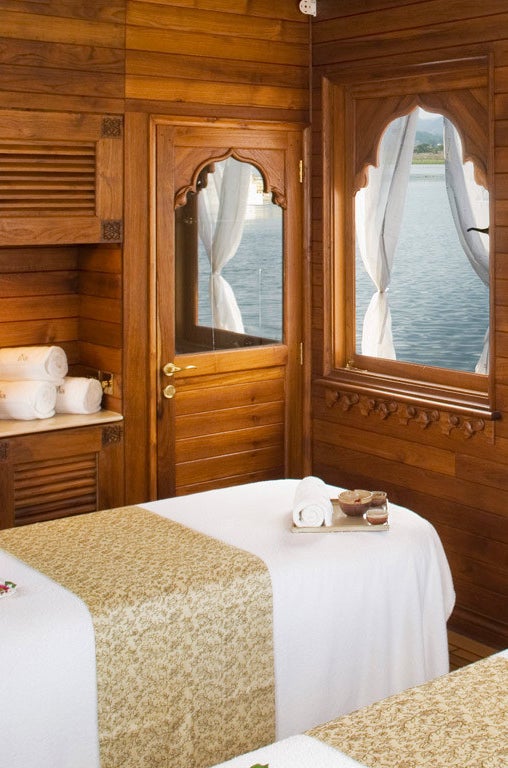 Although Jiva has spas in luxurious locations around the world, the one in Udaipur is particularly spectacular. Book here.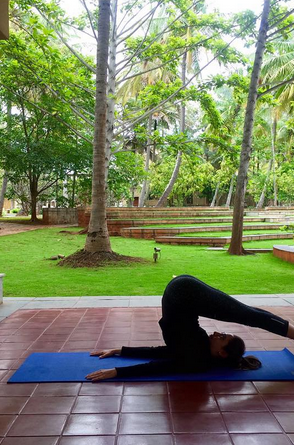 This luxury yoga retreat is 90 minutes away from Bangalore. This spa only serves a maximum of 20 guests at a time to ensure peace and tranquility so book quickly here.
6.
If you want to be pampered at a high altitude, you should go to Wildflower Hall.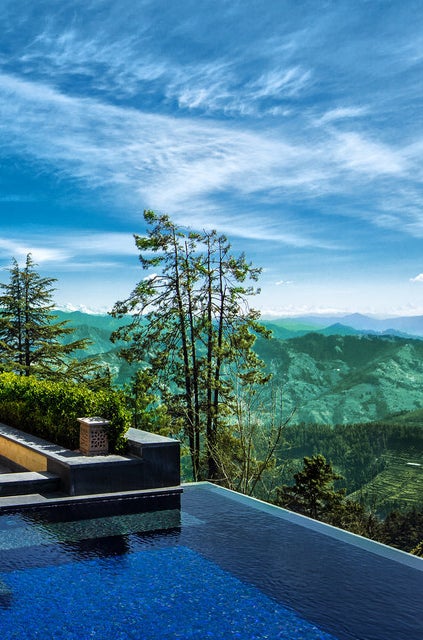 Nestled in the Himalayas, this spa is the perfect place to go to get away from it all. Book here.
7.
If you want to be treated with the discipline of Ayurveda, Kalari Kovilakom is the place for you.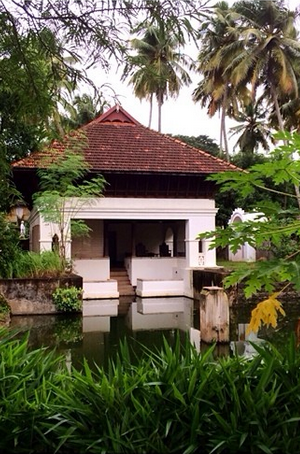 This Ayurvedic retreat is located in a palace in Kerala. Everything from diet to the yoga asanas are customised according to your Ayurvedic body type. Book here.
8.
If you have a specific condition you'd like to treat, visit Soukya.
This holistic wellness centre is based in Bengaluru. It offers treatments in everything from Ayurveda to Homeopathy and Naturopathy. Book here.
9.
If you want to book a spacation with your girlfriends, the Devi Spa is where you need to be.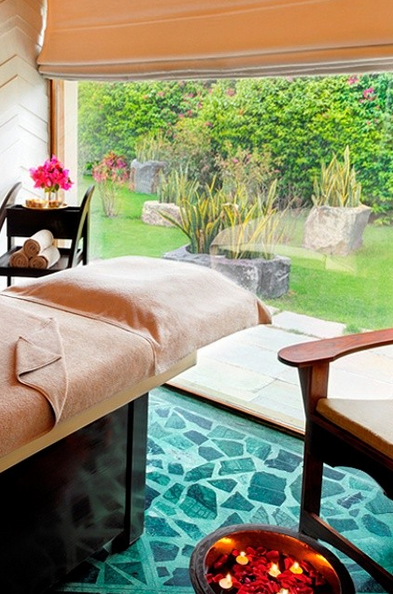 This spa by L'Occitane is located inside the beautiful Devi Garh Resort in Udaipur, Rajasthan. Book here.
10.
If you're interested in celeb-spotting while you relax, you should go to the Bio Resurge Clinic .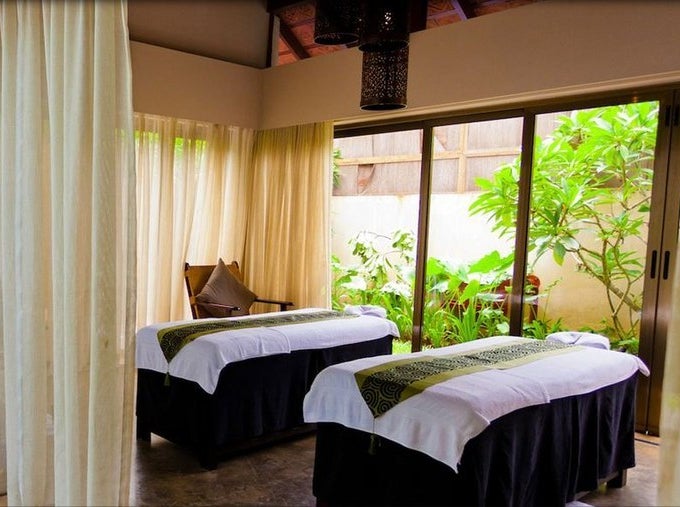 Housed in the Alila Diwa Goa hotel, this super exclusive spa is a very popular with celebrities. Book here.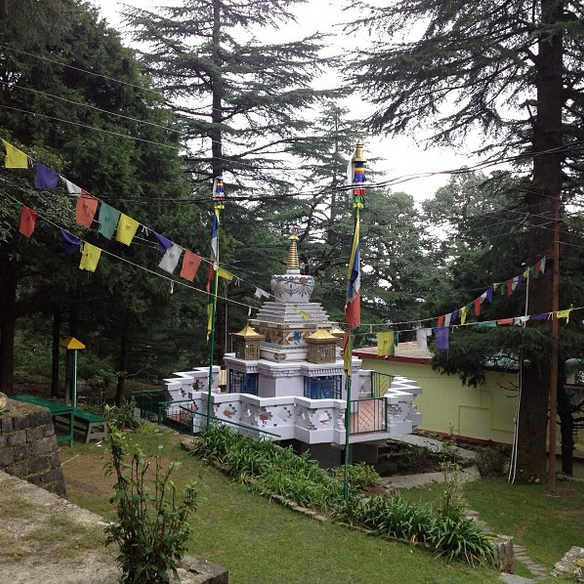 Located in the green hills of McLeod Ganj in Dharamshala, this meditation centre is dedicated to Buddhism. Even the Dalai Lama has been known to teach here. Look here for more information.
12.
And if you think you can handle it, visit Dhamma Giri for Vipassana meditation.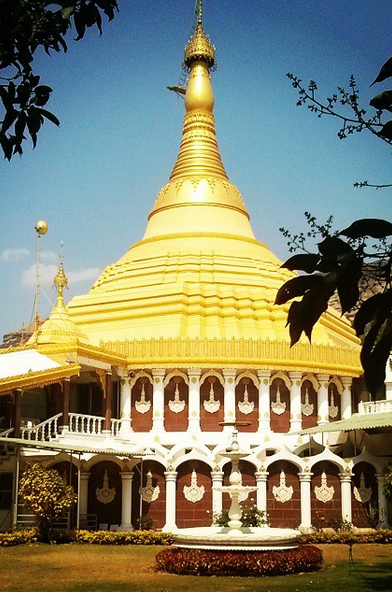 A Vipassana is an intense meditational course lasting a minimum of 10 days. It includes going about your day in complete silence and is not for the faint hearted. Look here for more information.