India's fashion It Girl, Sonam Kapoor, travelled to Paris to pay homage to Giorgio Armani and celebrate his 40 years in fashion. They shot a beautiful spread for Vogue India's April issue.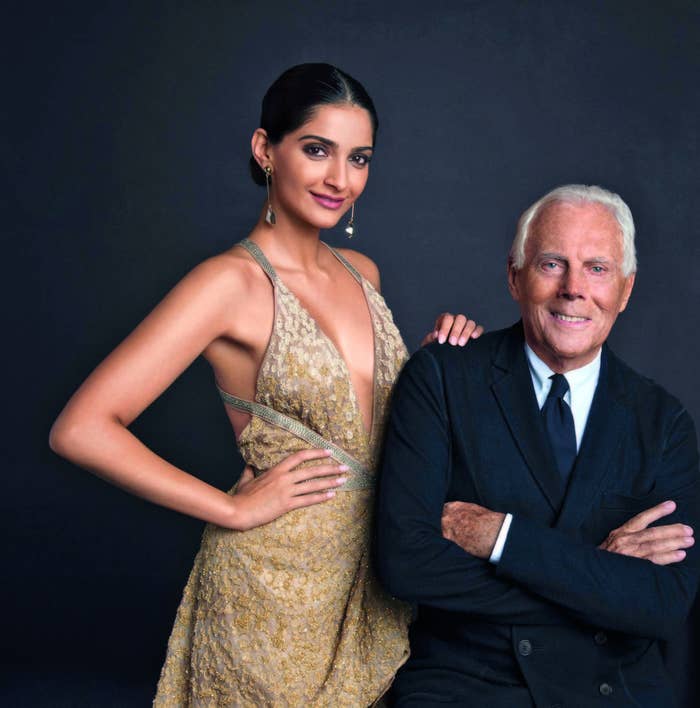 "Mr. Armani is a living legend," Sonam Kapoor told Vogue. "He has created a look that transcends fashion, he makes women feel powerful."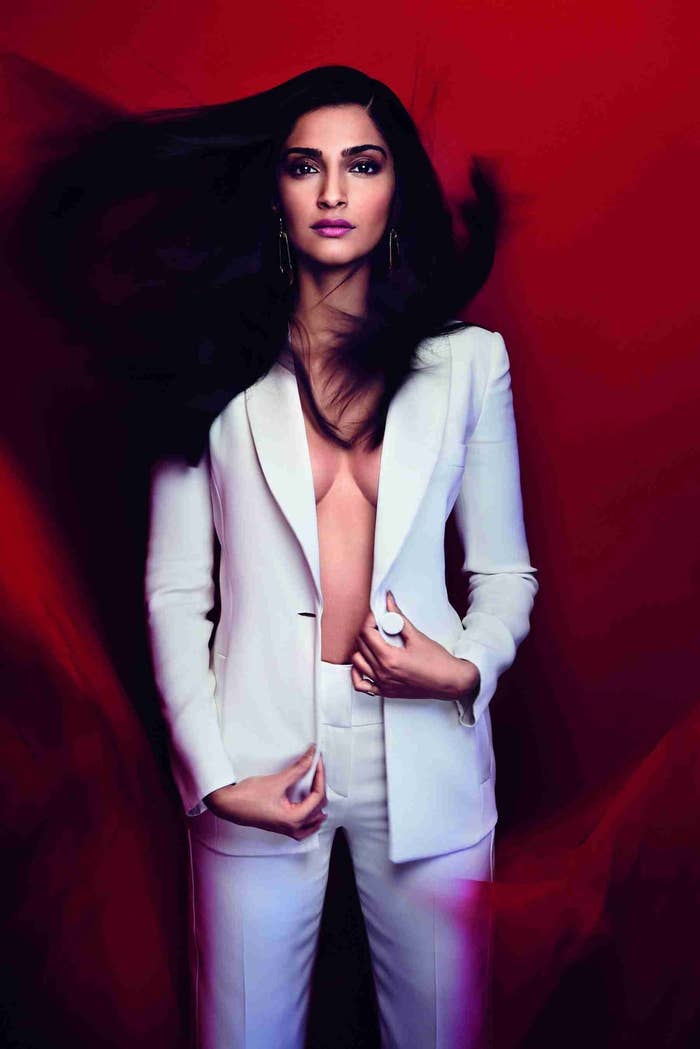 "I believe clothes shouldn't wear you, you should wear them, and Mr Armani lives the philosophy."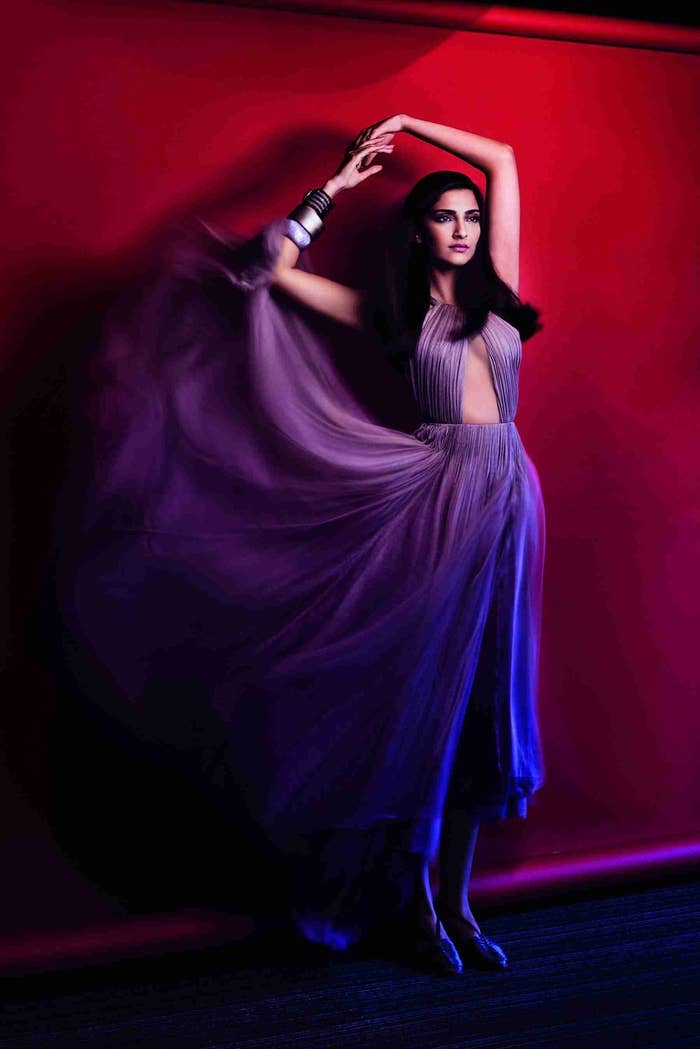 "We shot in a restaurant that once used to be a gentlemen's club. It was quintessentially Paris," she said.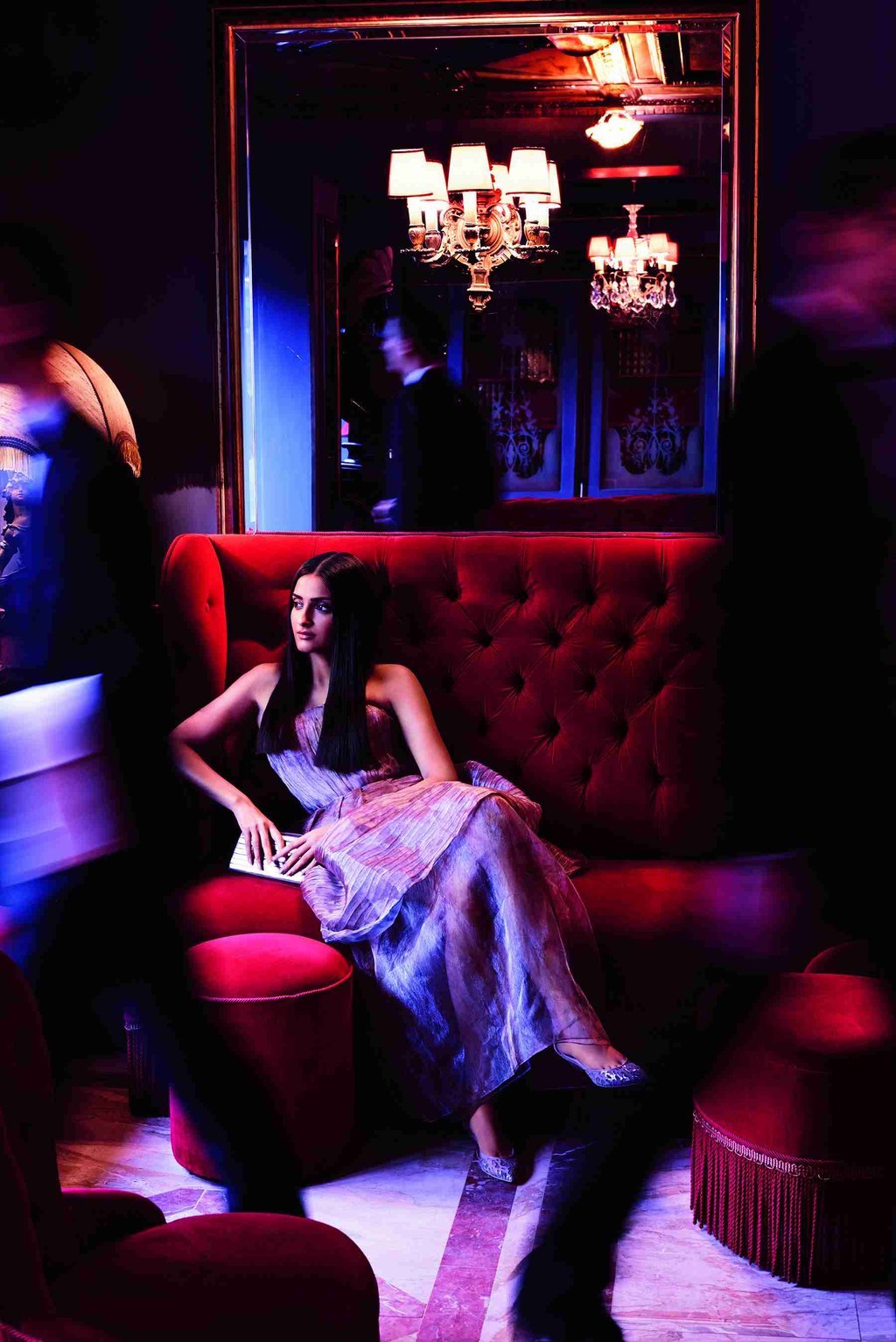 "My personal style is a combination of French elegance and Italian flair."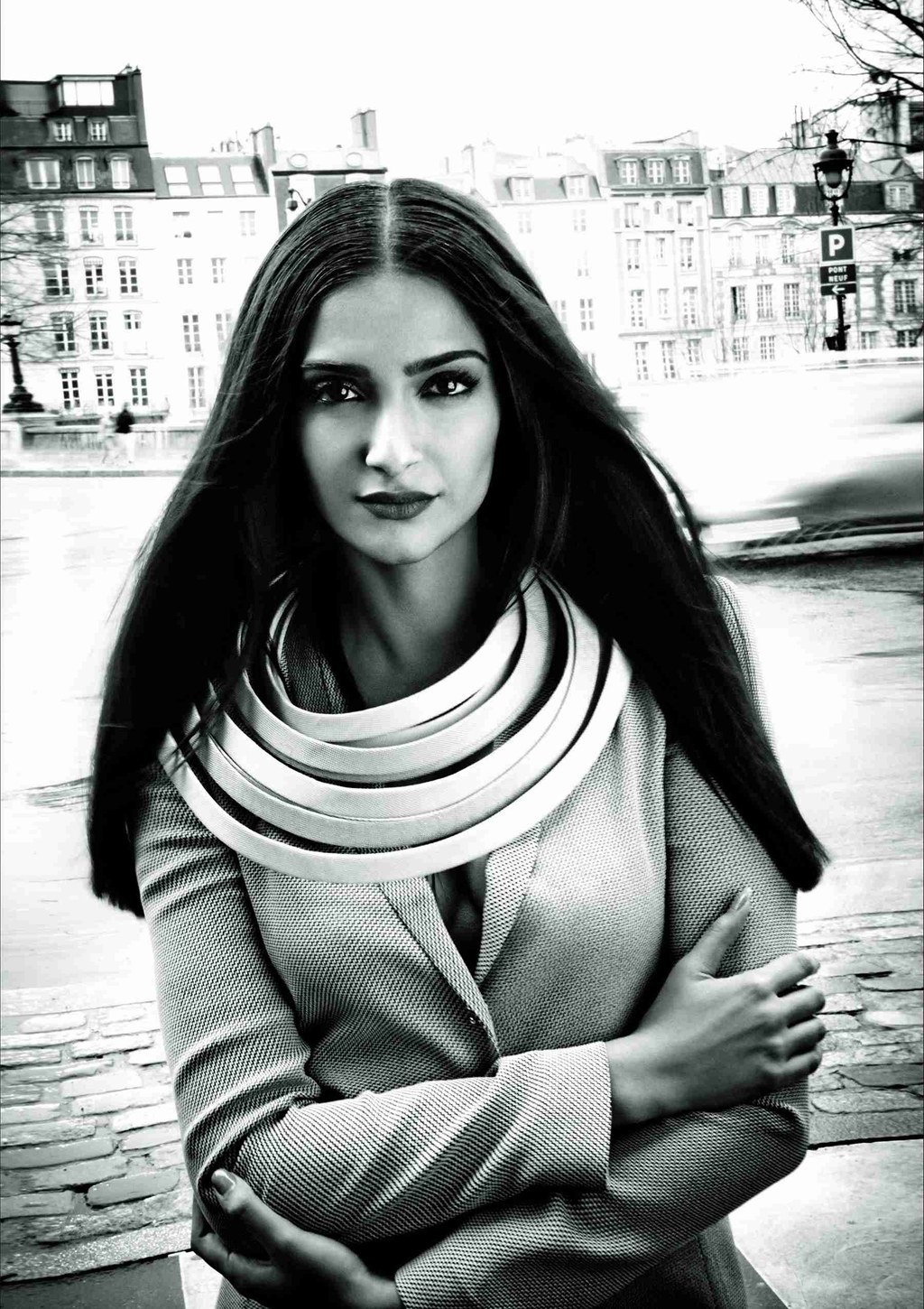 Kapoor's Paris adventures with Armani culminated in this Vogue India April cover.
Keep slayin', Sonam.