Polo is a pretty big deal in Galle, Sri Lanka, but they don't do it the regular way.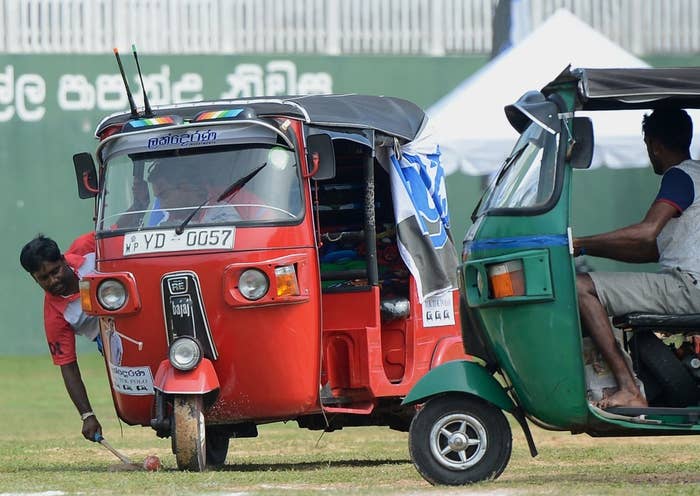 Instead of horses, the Sri Lankans use three wheelers called tuk tuks.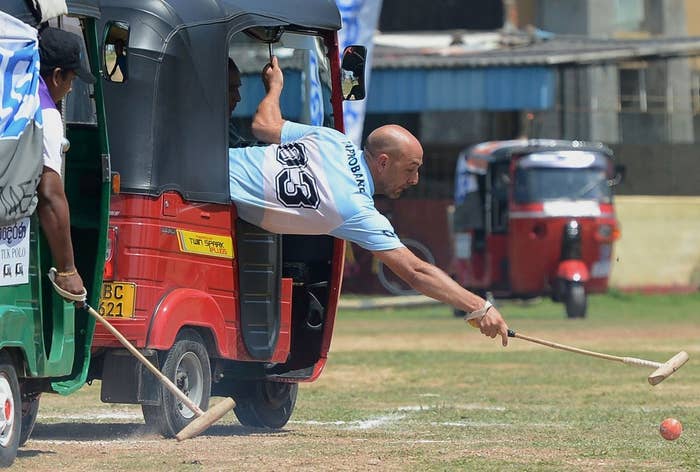 And it looks freakin' INTENSE.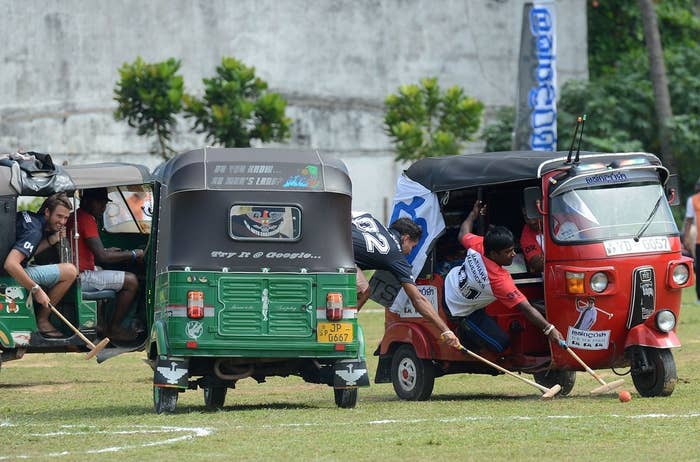 Not only do the players have to concentrate on the ball, but also on directing the drivers who in turn have to make sure they don't crash into other players.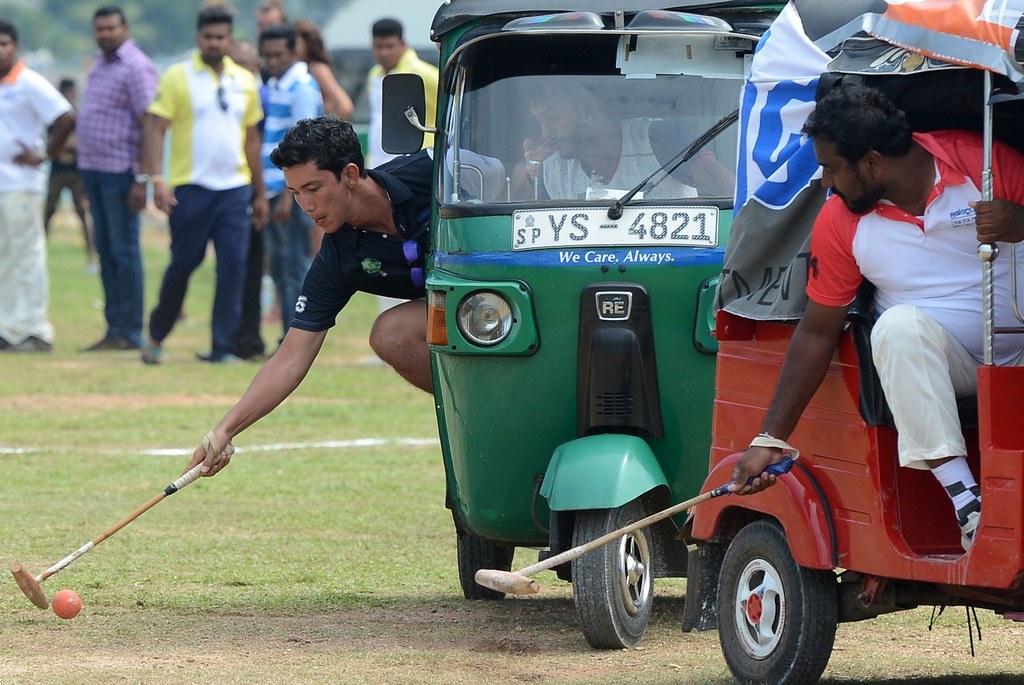 Look at them go.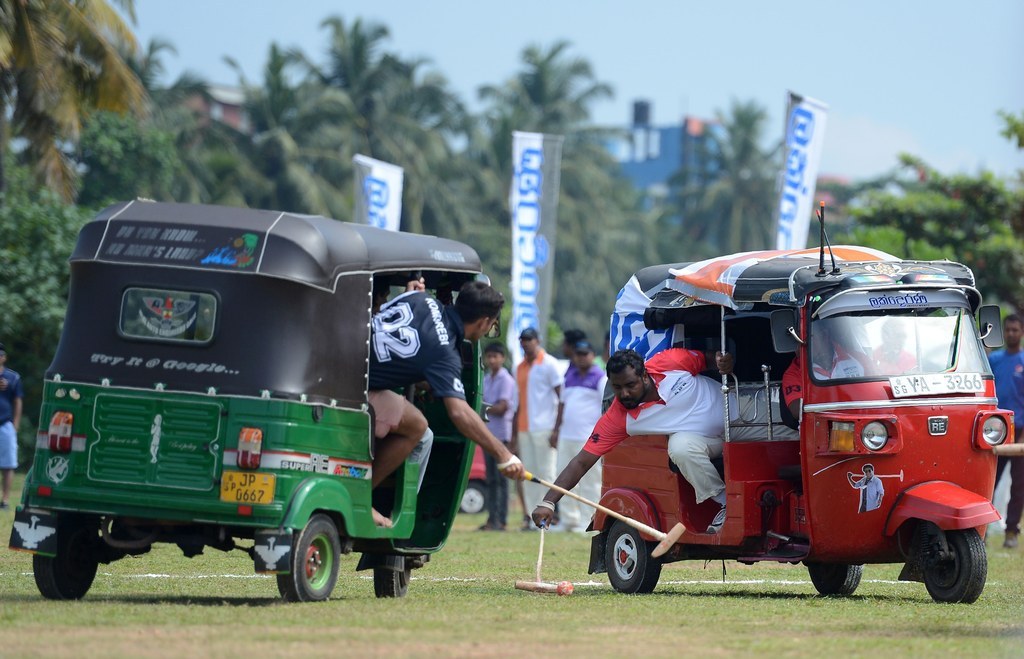 What are the seat belt rules in this game because this looks sort of dangerous.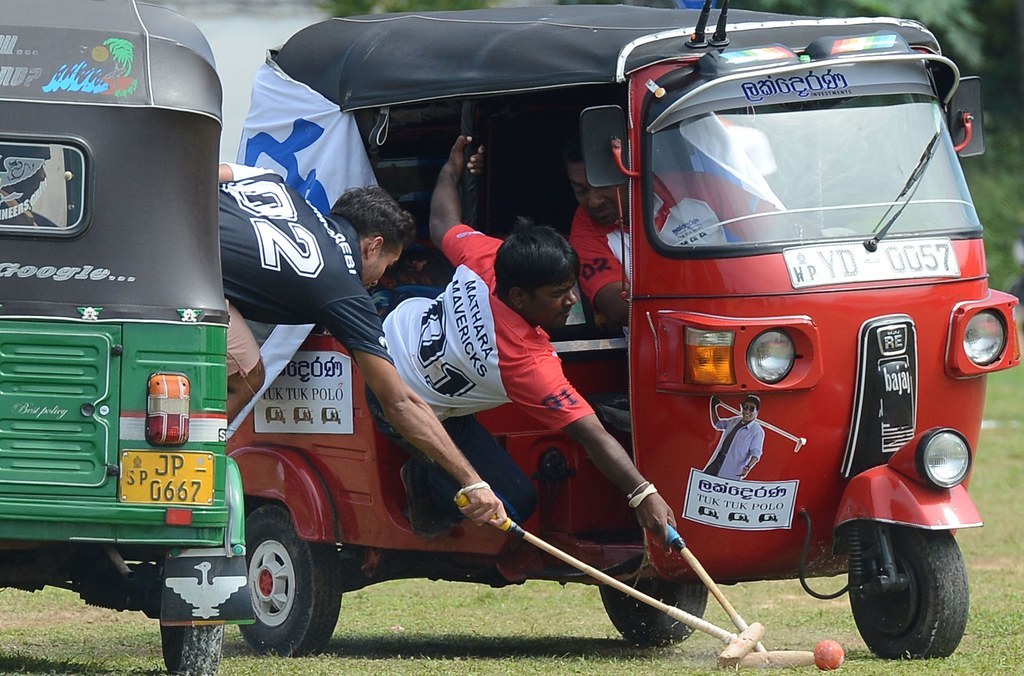 But also ~extreme sports~.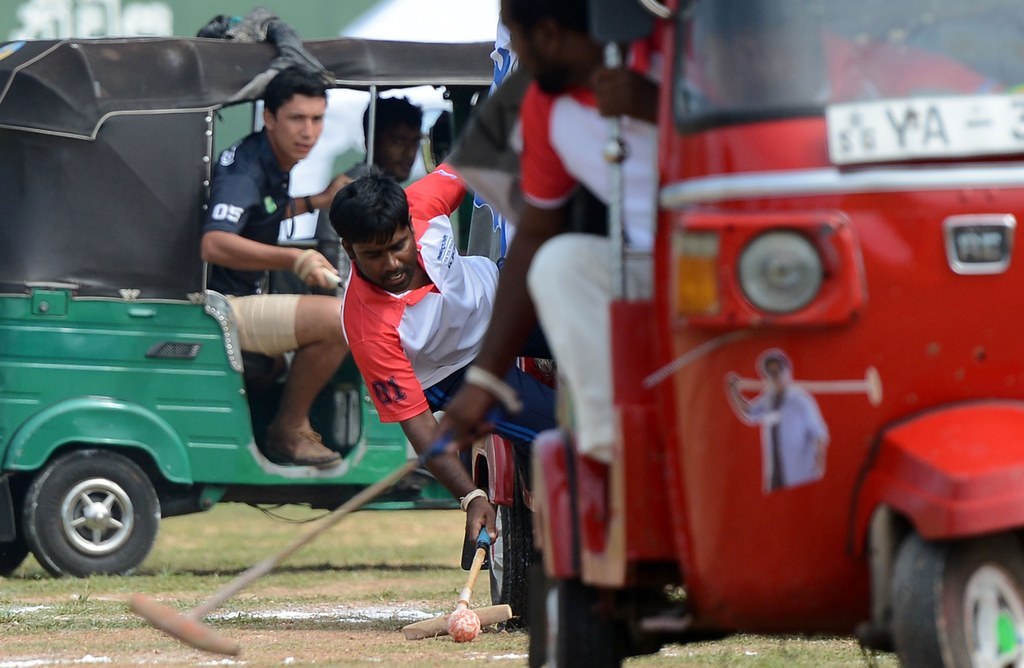 Which is literally every rickshaw ride ever, anyway.