Everyone On The Internet Wants In On Whatever Doordarshan's Smoking
As of their social media mix-up this morning, DD officially stands for Doing Drugs.
Earlier today, Doordarshan, India's public service broadcaster, tweeted this picture from its Twitter handle @DDNewsLive: The caption was actually supposed to be paired with this picture, but obviously an "intern" got it wrong... Again. Damn those pesky butter-fingered interns!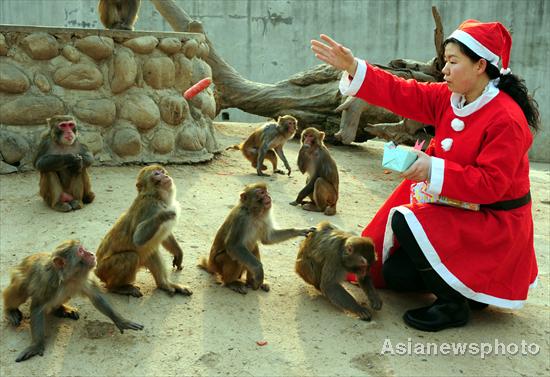 And this isn't even the first time that goddamn intern was found incapable of posting the correct picture and caption. True to its form, the Indian Twitterverse exploded and everyone wanted a hit of whatever Doordarshan employees are smoking.
Some honestly wanted to know who their dealer is.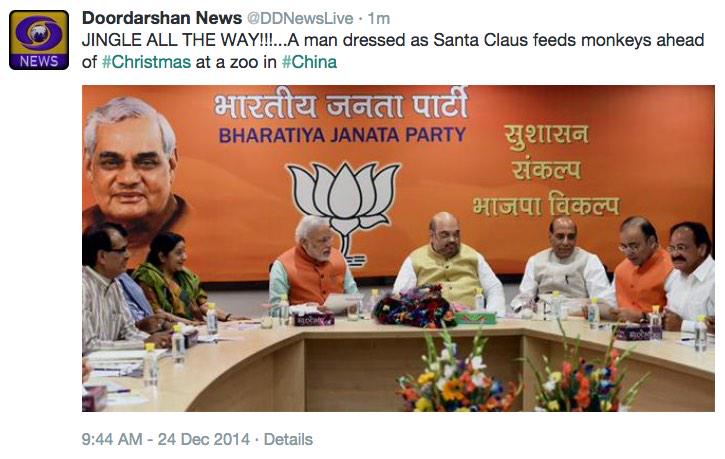 Others would be happy with just one hit.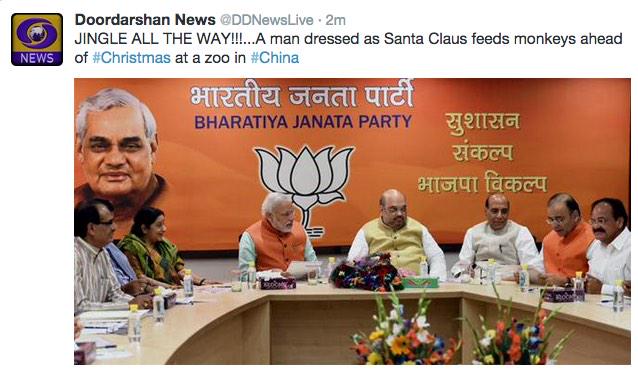 Some thought this mistake could result in positive political implications.
Others just waited for some clarification before getting offended.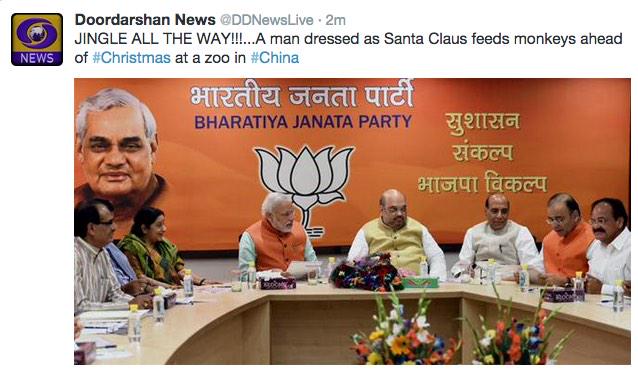 Some were scared for this intern's life.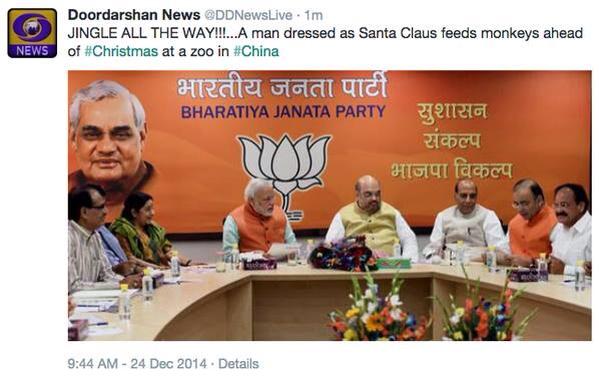 Others thought it was the only right thing to do.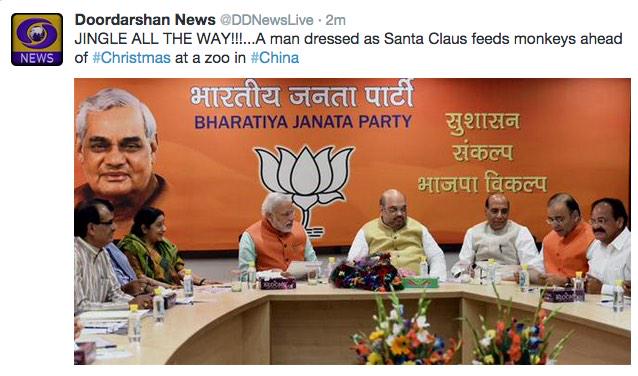 Doordarshan News has since tweeted this response but THAT FUCKING INTERN had to go mess that up as well.
And, after a long day of trial and error, they finally got it right:
(We don't want you to "misinterpre news" so, disclaimer: DD didn't actually blame an intern – they actually graciously accepted their error and moved on. But where's the fun in that.)
Don't do drugs, kids.