After an address by Narendra Modi at the United Nations General Assembly in September, the U.N. declared June 21 the International Day of Yoga.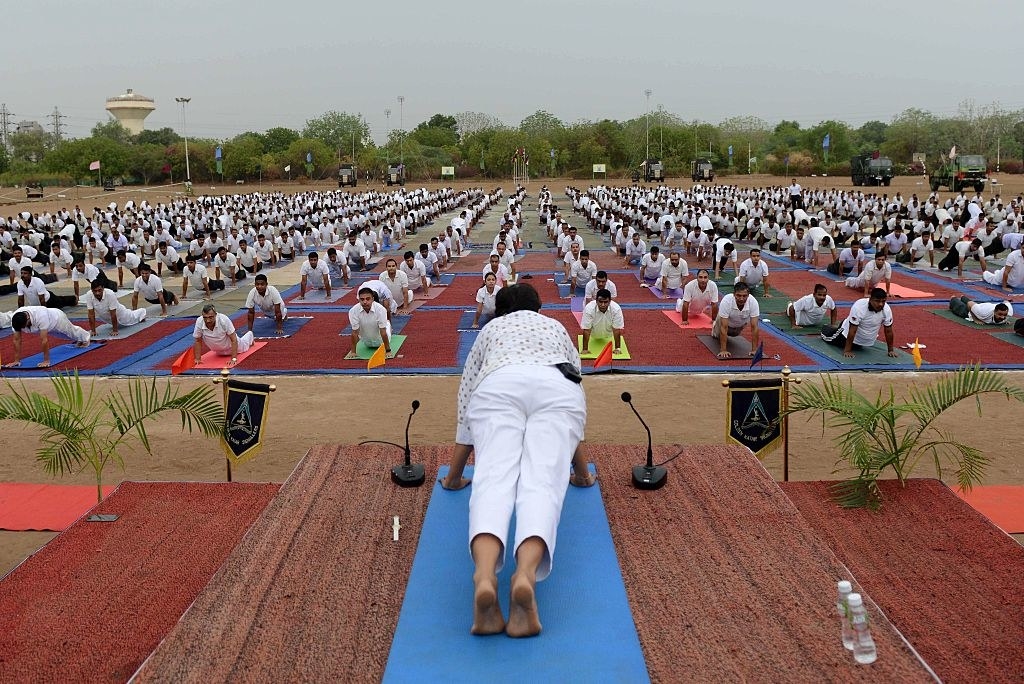 This year, PM Modi participated in a mass yoga session in Chandigarh.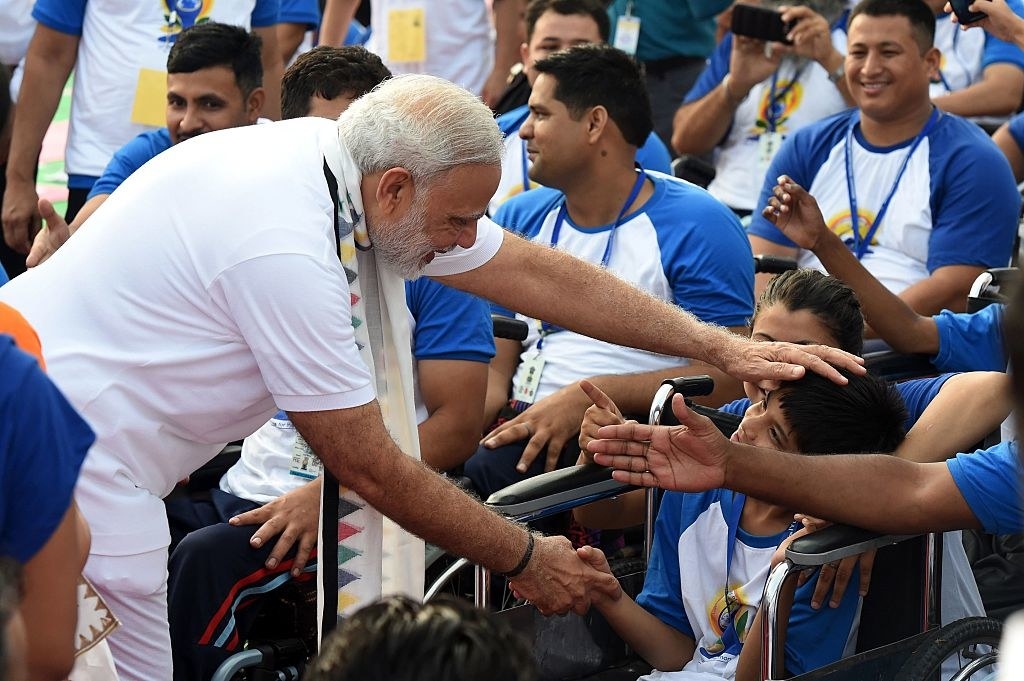 He casually made his way to the middle of the crowd to claim a yoga mat.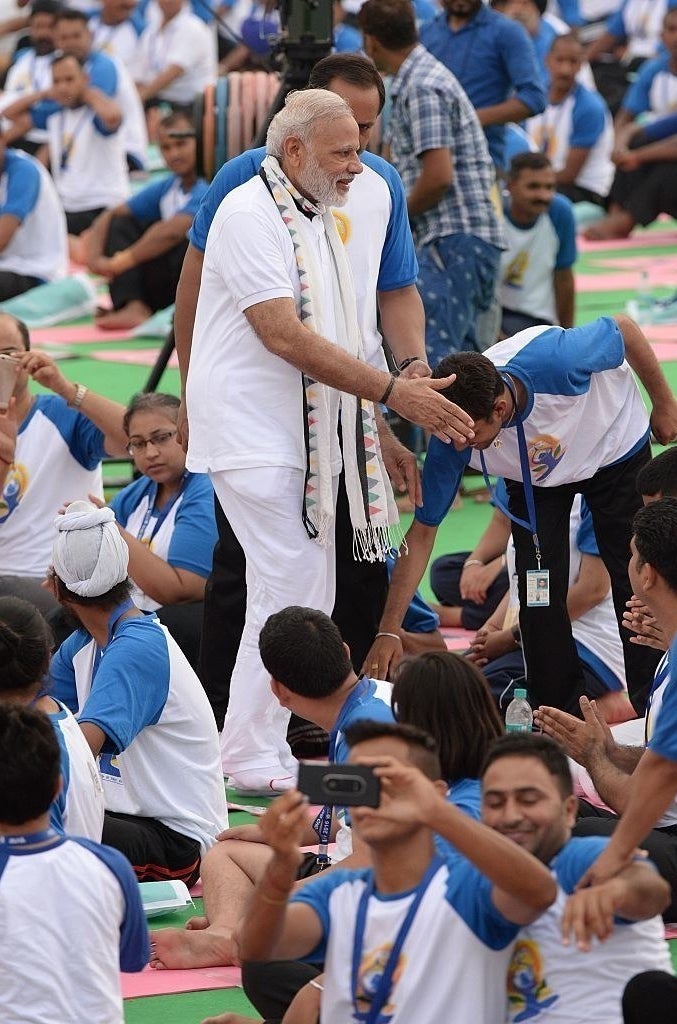 And while he was seated between the masses, his pace was somewhere else altogether. Here he is, rising in Bhujangasana WAAAYYY before anyone else.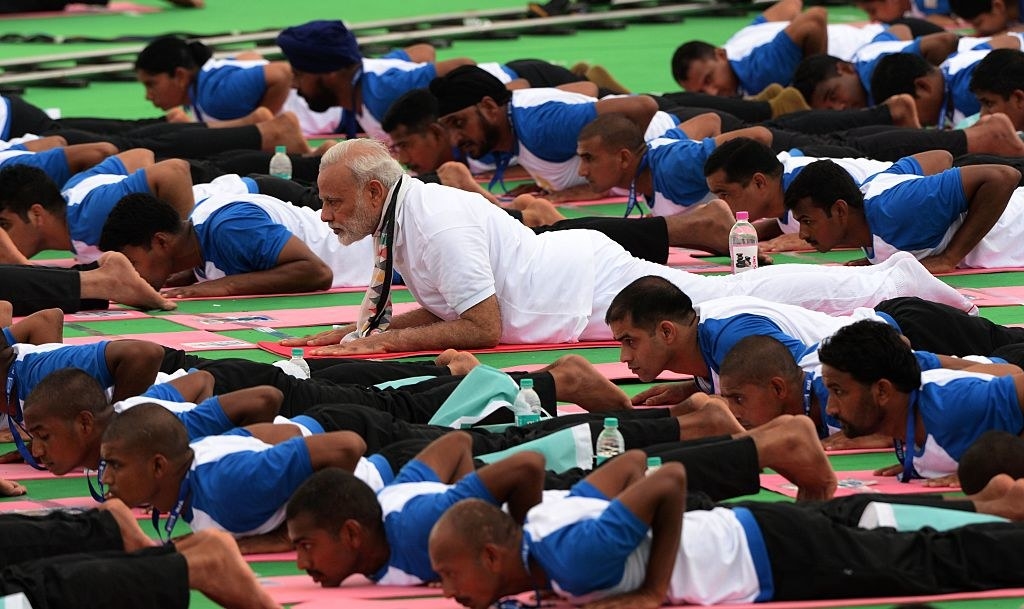 Everyone is calmly waiting for the signal to raise their legs but Hyper Yogi Modi waits for no man.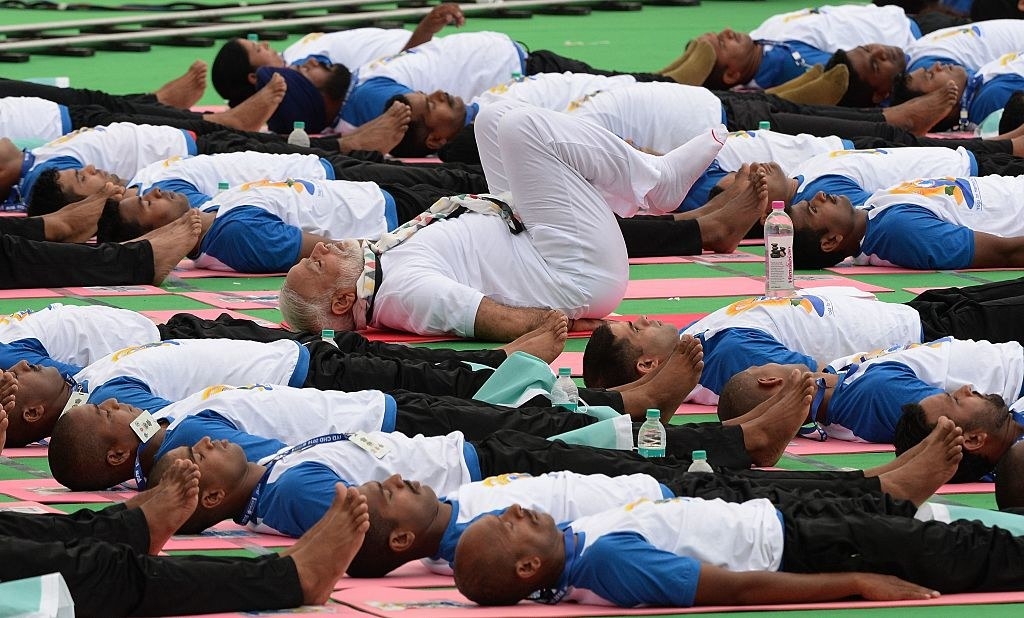 This image right here is a goddamn trainwreck.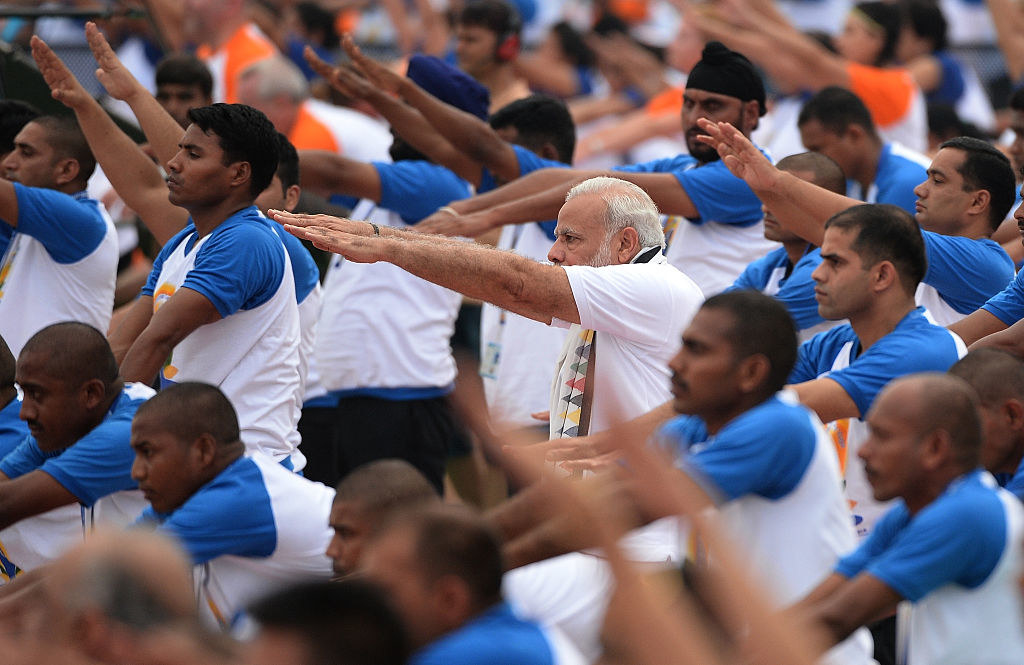 Need I even point out?
Apparently, it was no different last year. This is an official image released by the PMO where he is doing something wildly different than everyone else.