Longform journalism mag (and nationally revered serious-as-fuck publication) "The Caravan" just released their February cover. And guess who's on it?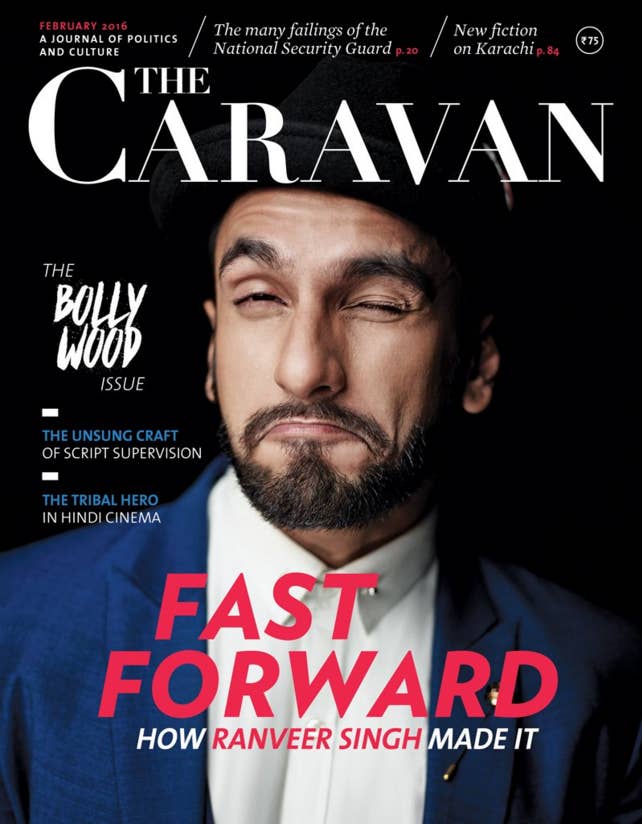 Ranveer also slayed on L'Officiel this month. Wearing a pussy bow blouse and septum ring no less.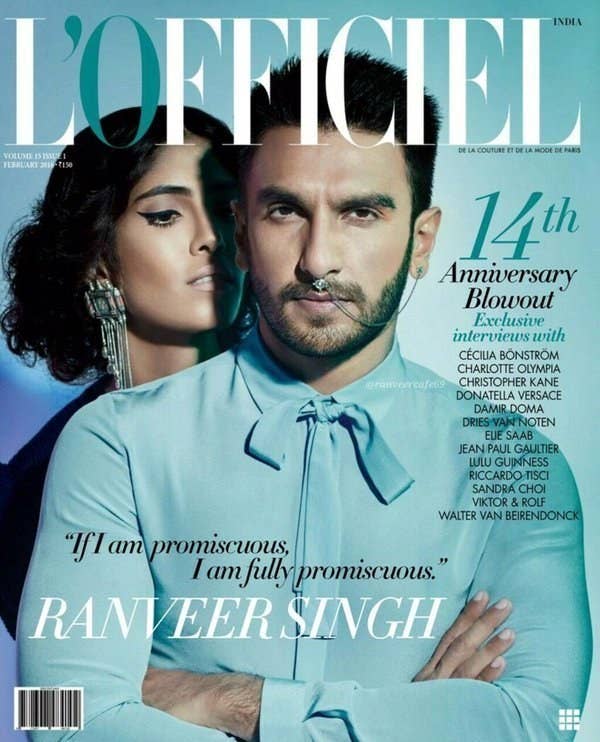 Is he your mom's phone call during a good high, because he is killing it.