"At times in your career as an artist you come across certain opportunities which are unparalleled to anything that you have ever done. And one such opportunity struck me recently," said Delhi-based photographer Priyam Malhotra.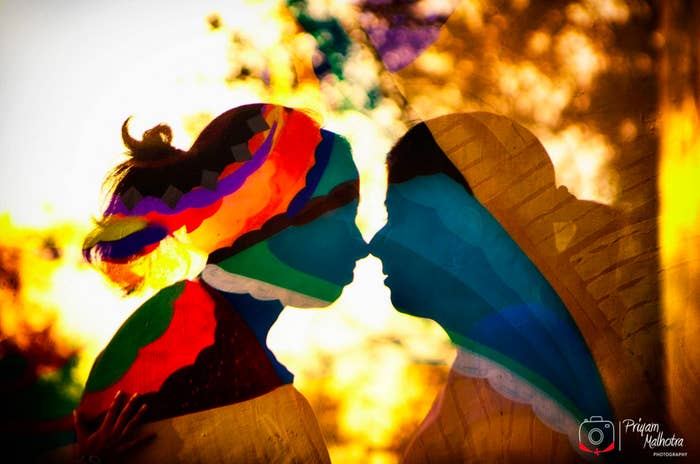 He was talking about a spectacular photo shoot he did with a same-sex couple, in association with local services website UrbanClap.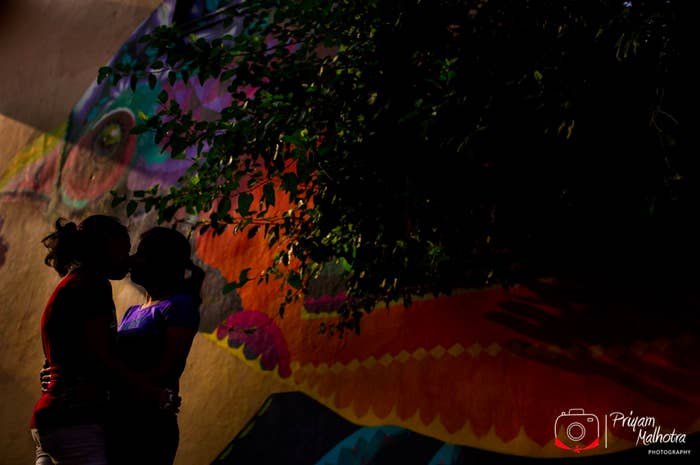 "The couple are two young girls who have defied their families and societies to love and live together," Malhotra told BuzzFeed.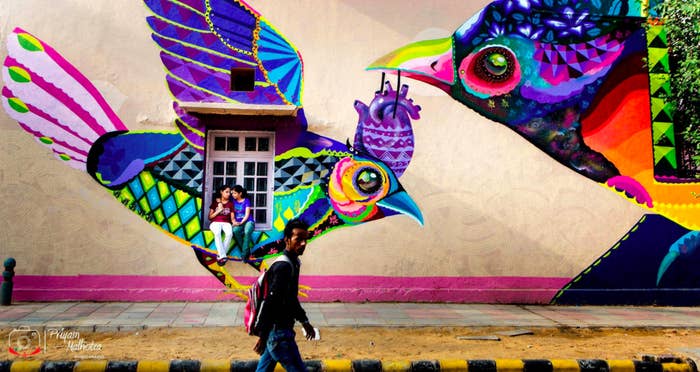 The shoot was done around some beautiful graffiti in South Delhi.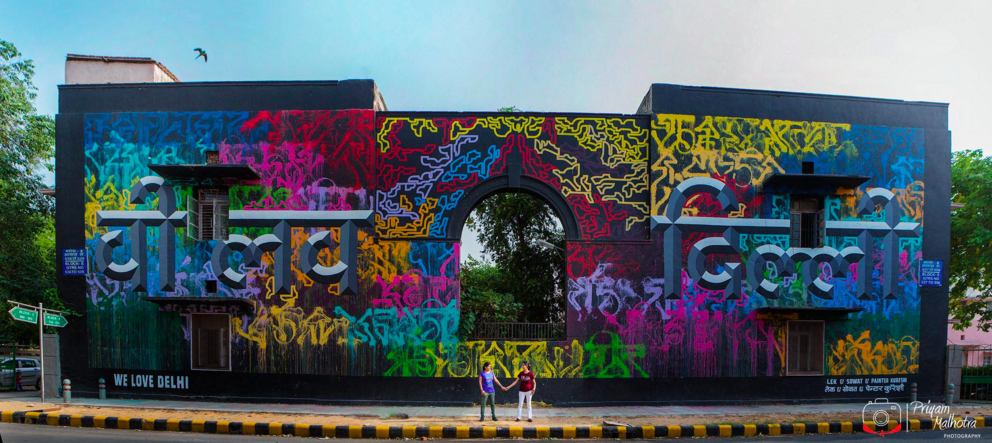 "I wanted it to be colorful, inspired by the LGBTQ flag so the graffiti was the perfect back drop," he said.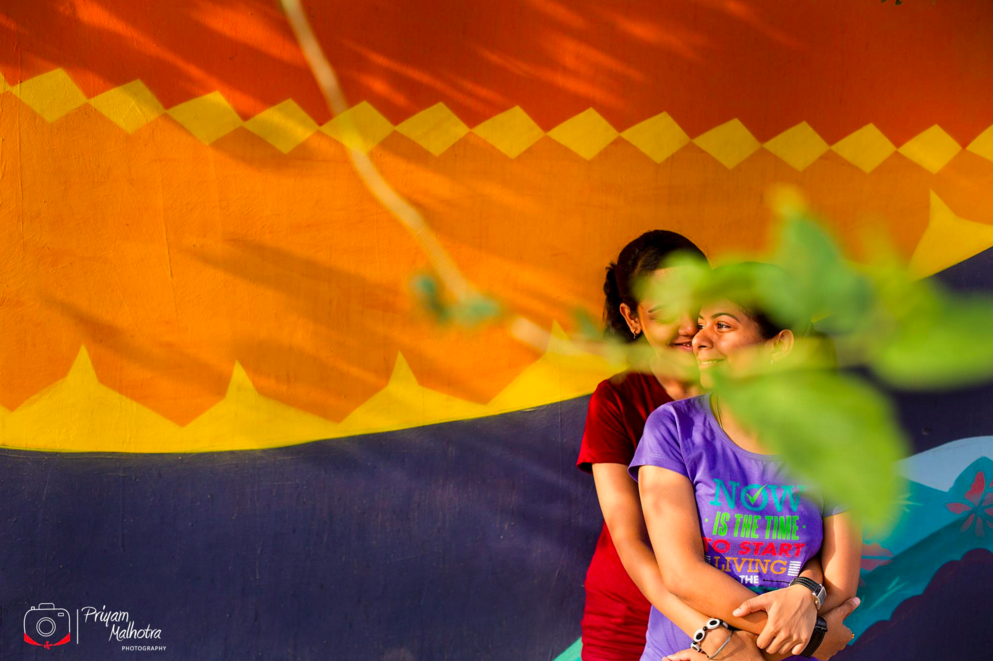 "It's spreading awareness for freedom of love, which is what it's all about," he concluded.