Aishwarya Rai Bachchan has been setting beauty trends all over the place at the 69th Cannes Film Festival. But she hit it out of the park when she wore this matte pastel purple lipstick to the Sarabjit premiere. So of course we HAD to try it. One PR email later, I found out that the colour she actually used does not retail in India yet. And might never be released here.
Off I went to two of the closest makeup shops and tried on everything I could find but it was not easy. By the end, I was left with the following products: The lip can be relatively easily recreated by applying a base of concealer and white eyeliner. Apply the purple eyeliner on top and blend everything with a lip brush.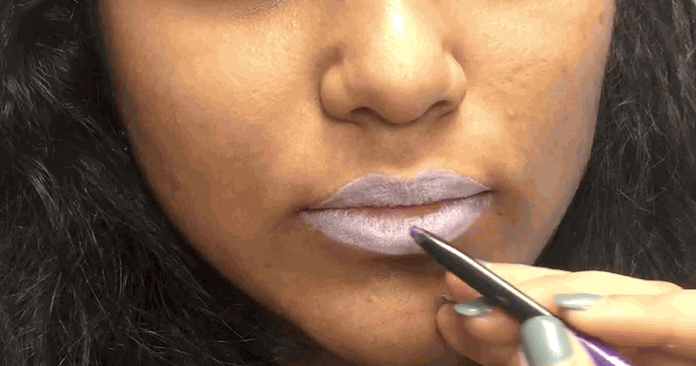 And here's how us lesser mortals looked in (a cheap representation) of Aish's purple lip.
"I feel like I'm not supposed to go out wearing this. I opened the office door for a delivery-person and he looked terrified. I don't want to wear it and meet people. Especially people I care about, like food delivery guys."
"I don't want to ever do this again. At least not unless it involves a costume competition."
"This is why I don't wear make up. IT SUCKS! Nirali can you please stop calling me for these beauty experiments."
"Yeah, no. I look like I was left out in the cold for a while. I look like death. But I feel like if this shade was darker, I wouldn't mind wearing it if I had to go out after work and needed a strong lip to distract from my sloppy outfit."
"At first I felt hideous and got mad at Nirali for making me wear this shit. BUT THEN I took a selfie for Snapchat and felt SO fierce because I (thought for a second that) I was actually pulling it off. I kept it on for 30 minutes before coming back to my senses."
TL;DR – Aishwarya taught us that, even when you look like shit, you can feel like The Shit. Looks like there are no comments yet.
Be the first to comment!