Gunda (​noun) [goo n-duh] – a rogue or hoodlum.
Six smarties working in startups in Bengaluru found a major gap in the online "hitman" hiring market and decided it was time to fill the gap with GundaJoy.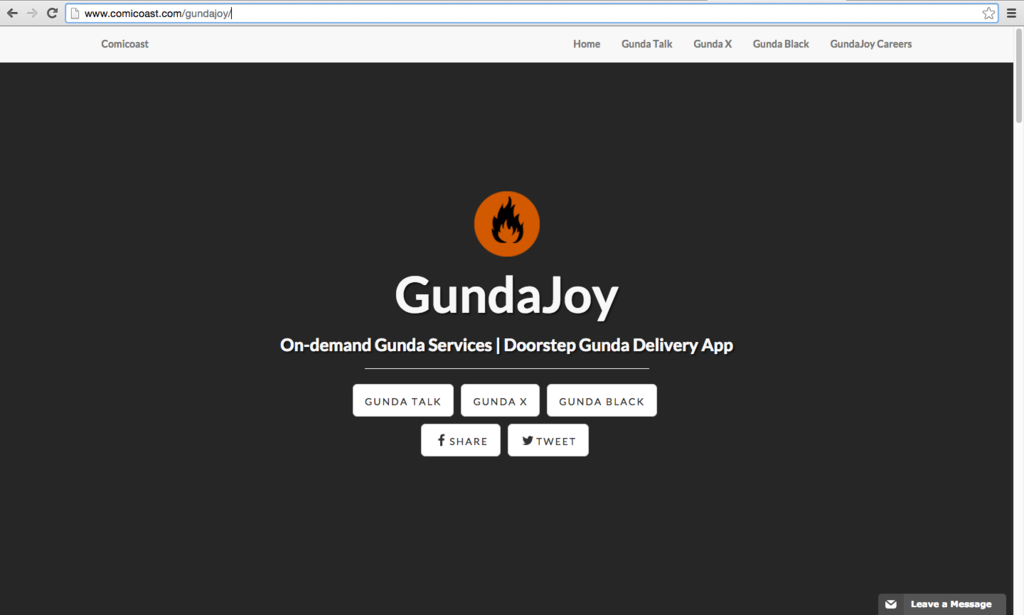 "Maybe someday in the near future, you could hire a goon through your mobile. That's a scary and funny thought. This simple idea grew into this spoof website," co-founder Jim Mathew Kochitty told BuzzFeed.

What's really scary is the traction this spoof website is receiving. "In 12 hours of launch, we have seen 50,000 organic page views. The only publicity we did was sharing a Facebook post on our timelines. It has grown organically from there," said Jim.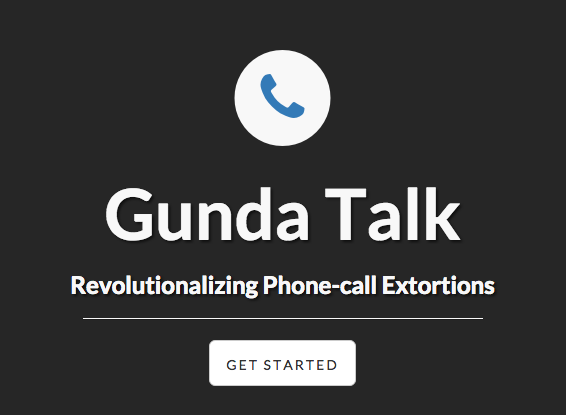 GundaJoy provides a host of very useful services (weirdly modelled around Uber).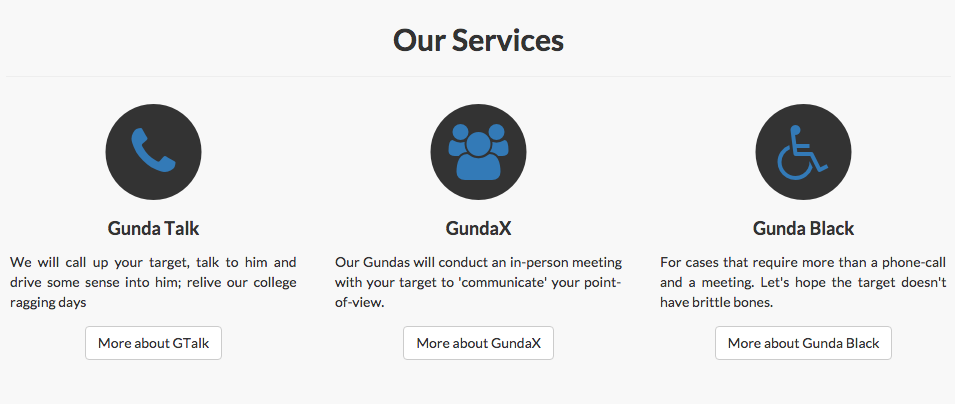 You can even pick the gunda of your choice based on the exact situation you need them for.

There are some pretty compelling reasons to use it which puts them wayyy above their (non-existing) competition.

Like rave reviews from totally real and legit users.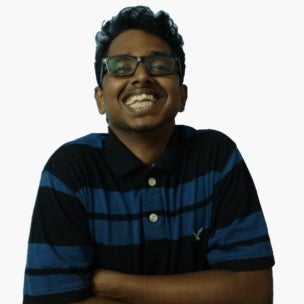 And even a goddamn guarantee.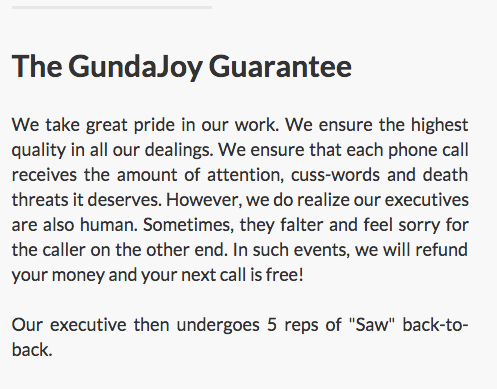 They even have a "Careers" section where fresher gundas are welcome to apply but only after filling a thorough questionnaire.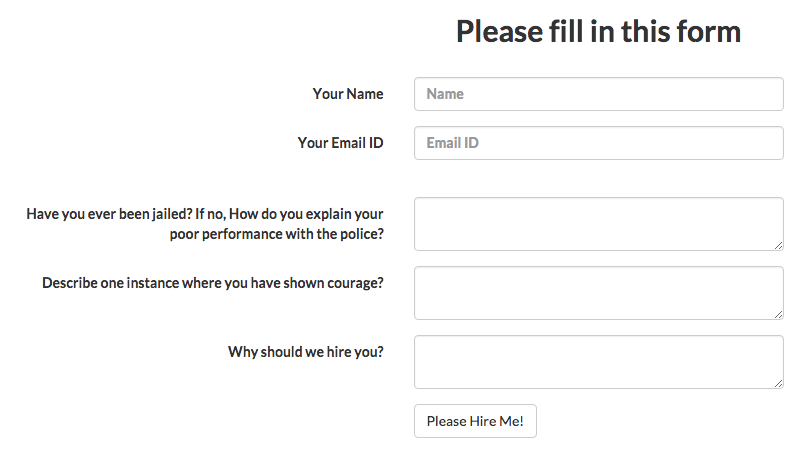 In conclusion: The next time you need something dealt with, you know where to go.