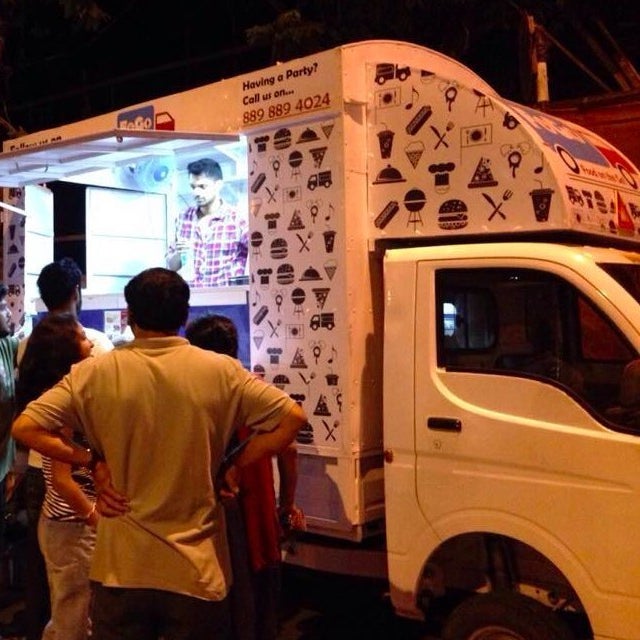 This truck, operating in Dahisar West, is famous for putting everything from salami to nutella in soft, fluffy pavs.
2.
Mumbai Rolling Kitchen, Mumbai.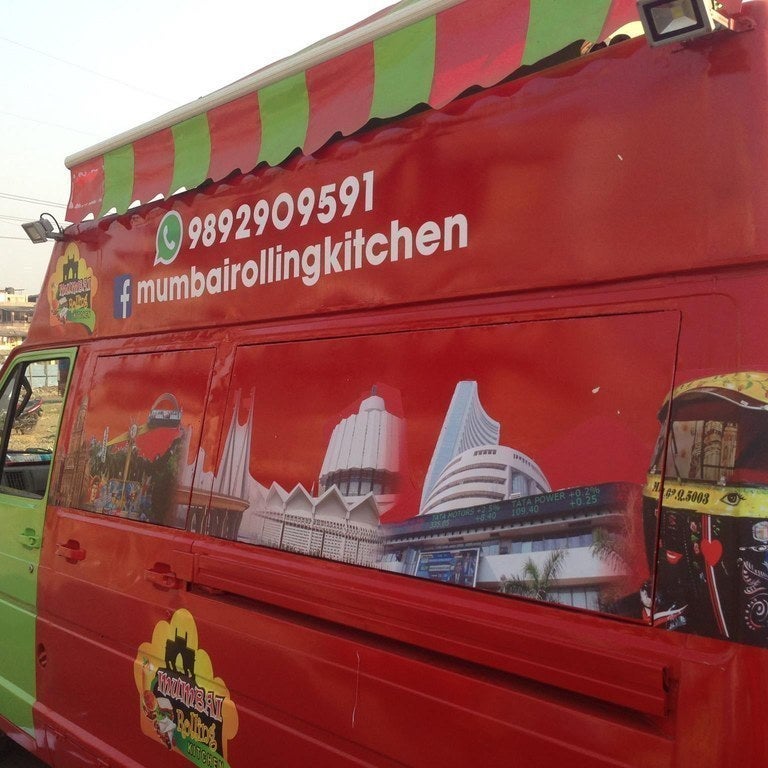 Located outside Mind Space in Airoli, Mumbai Rolling Kitchen serves up some great burgers.
3.
Bombay Food Truck, Mumbai.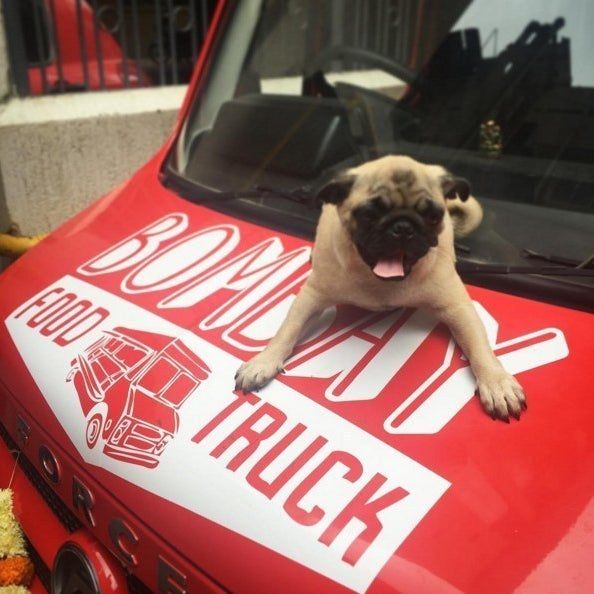 Bombay Food Truck in BKC serves some yummy Mumbai street food with an edge. Their pav bhaji roll and kheema brun pav bowl are must-haves.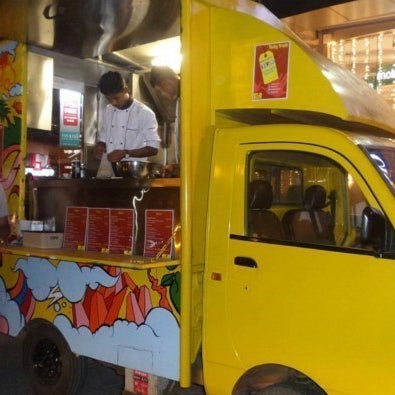 Tasty Trails in Kandivali serves up plates of rich, creamy pastas, perfect after a night out.
5.
Drifters Cafe, Delhi NCR.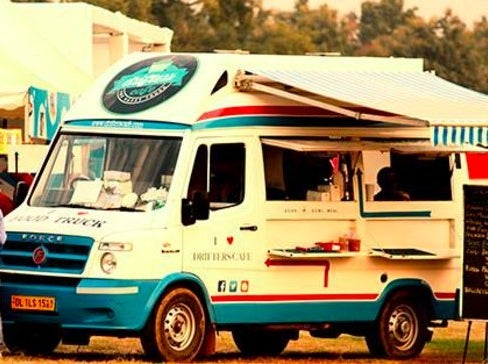 Go to this food truck in Sector-29, Gurgaon, for momos and noodles.
6.
Something Saucy, Delhi.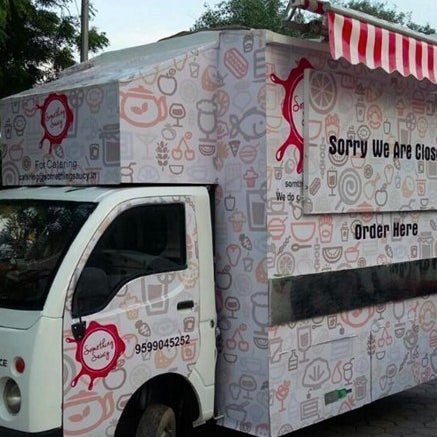 Another great food truck in Sector-29, Gurgaon, to do your carbo-loading.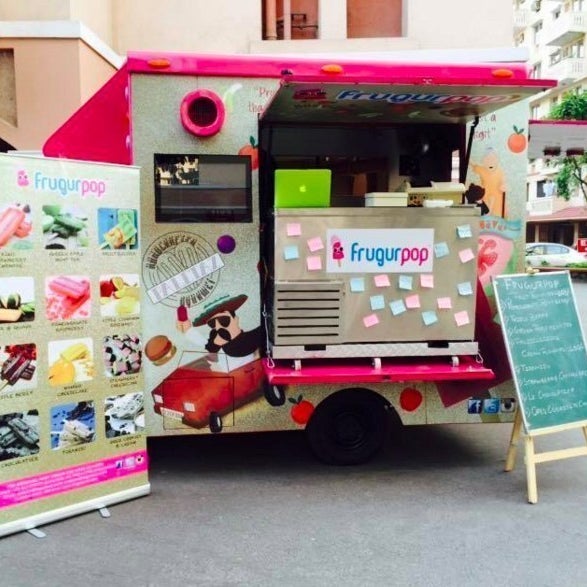 Run to Sector-57, Gurgaon, to get your hands on these fresh fruit popsicles.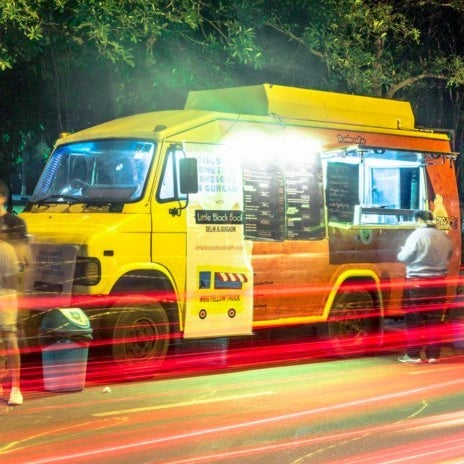 Don't be fooled by the name of this place in Sector-29. Its menu mainly consists of delicious burgers and chocolaty waffles.
9.
Le Casse Croûte, Bengaluru.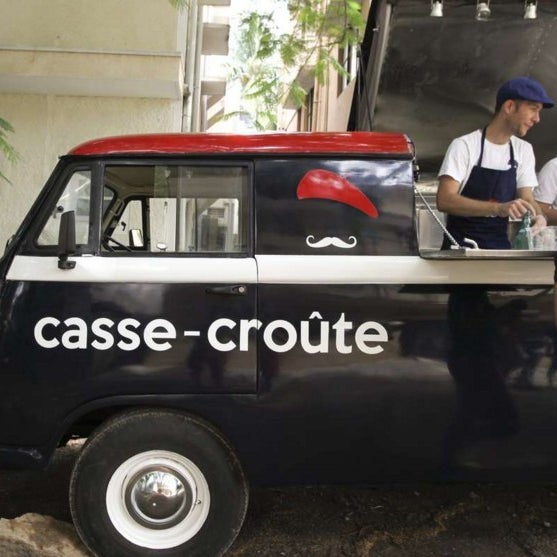 Follow the truck here to get your hands on one of these delectable croques and an overload of fries.
10.
S.W.A.T. Food Truck, Bengaluru.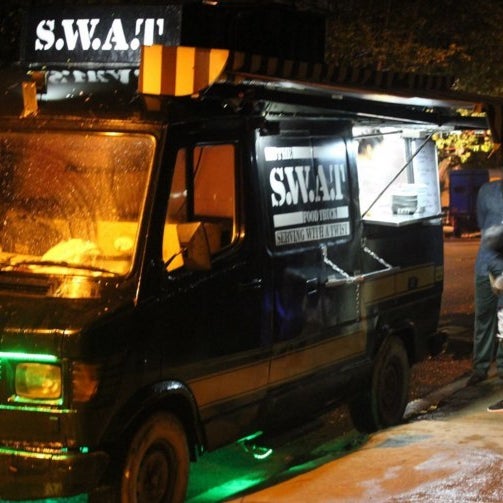 Feel safe AND indulge in mac 'n' cheese burgers at this S.W.A.T. themed truck.
11.
The Spitfire BBQ Truck, Bengaluru.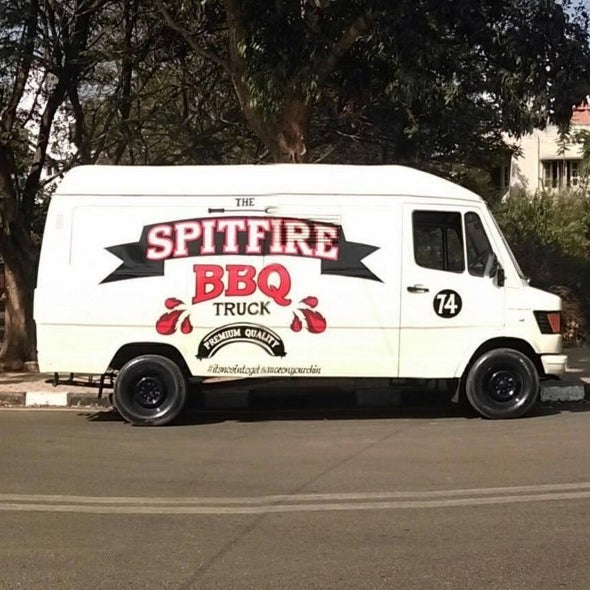 Known to have the best hot dogs in town, follow the truck here.
12.
Henny's Gourmet, Pune.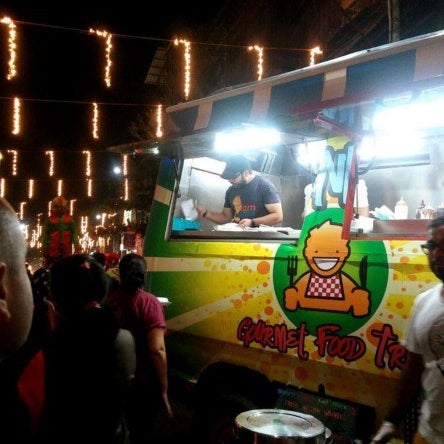 Check out Henny's Gourmet for a taste of fresh Belgian waffles with ALL THE TOPPINGS!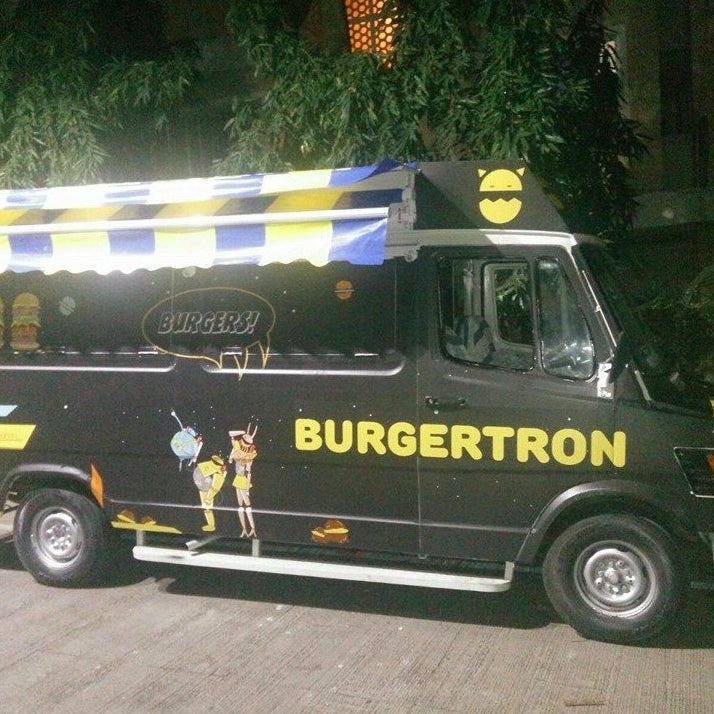 This food truck in Viman Nagar delivers huge, messy burgers. So maybe don't go there on a date.
14.
Agdum Bagdum, Kolkata.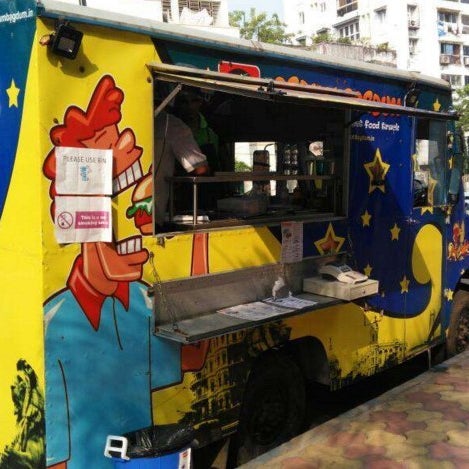 Agdum Bagdum in Gariahat is great for juicy chicken burgers and chicken wings.
15.
Foodie Roadie, Kolkata.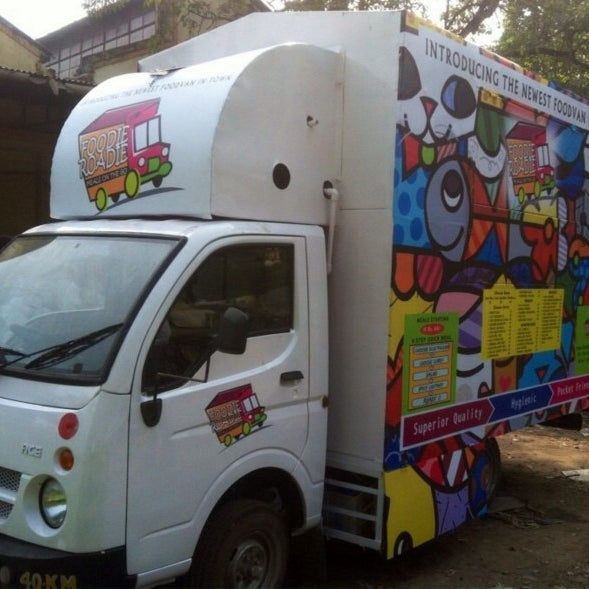 This truck in Salt Lake will get you anything from Indian food to tacos to burgers.
16.
Dosa Place, Hyderabad.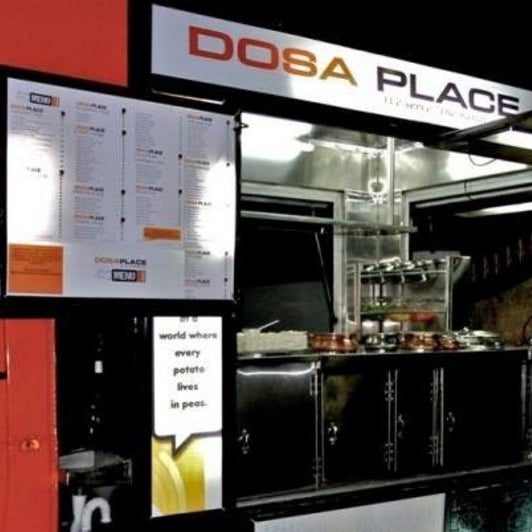 This cute truck in Madhapur serves up a variety of dosas, with filings ranging from pav bhaji to American chopsuey.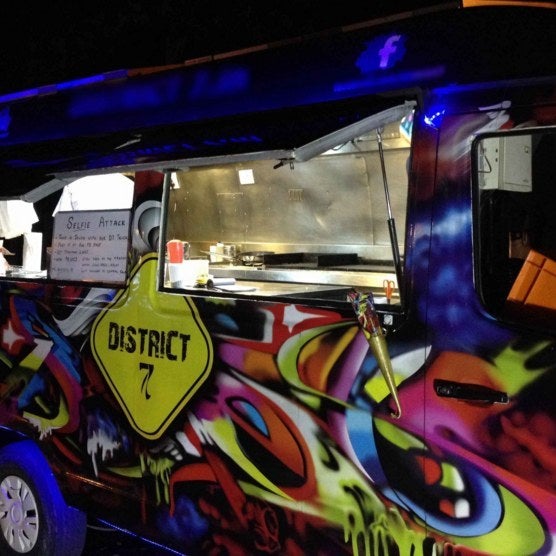 Get to this truck in Panampily Nagar to try their famous D7 beef while it's still legal.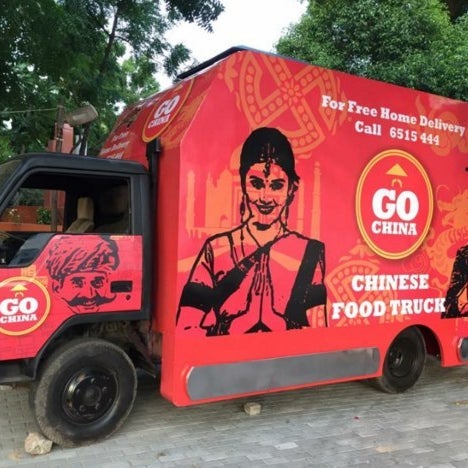 This food truck in Piplod is perfect for some good old, oily, spicy Indian Chinese.
19.
The Belly Feeder, Jaipur.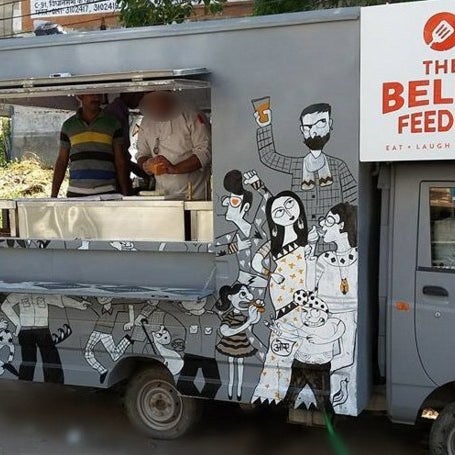 The truck in Janpath is known for delectable street food and chai.
So prepare your bellies and tick them all off your checklist.